Headed to Chicago? You've got a lot of ground to cover. This guide breaks down all the best parts of our city, from our stunning waterfronts to our bustling neighborhoods to our vibrant theatre district. Don't leave before you check these must-sees off your list.
Eat and drink in Chicago: dive bars to Michelin stars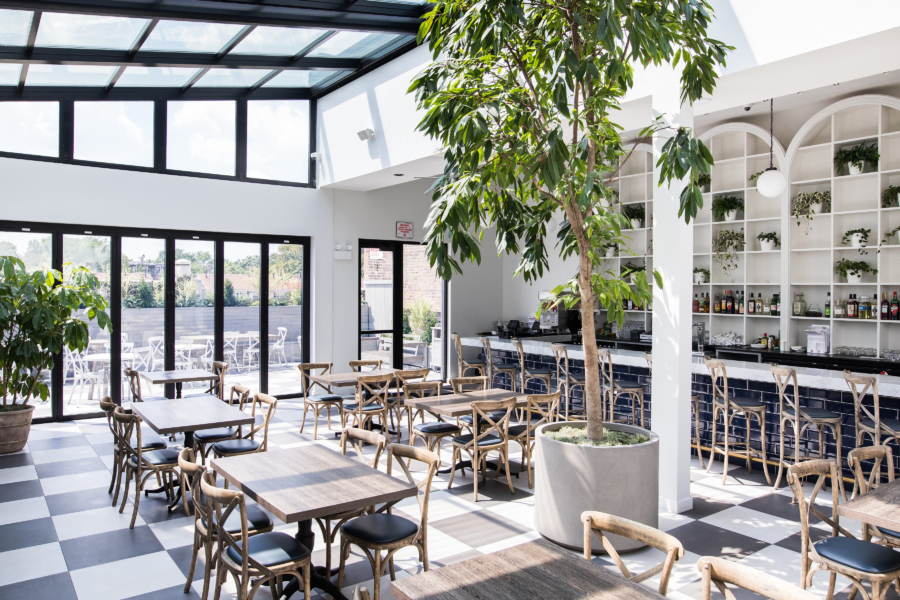 Gourmet to street food, Italian to Indonesian, cheap eats to fine dining. The variety of Chicago's culinary scene is astounding. We're home to more than 7,000 restaurants, from Michelin star winners and James Beard Award medalists to world-famous cheeseburgers and classic deep dish pizza.
Take a culinary tour of Chicago's diverse — and delicious — dining scene. Don't miss hot dining districts like "Restaurant Row" on Randolph Street and Fulton Market in the West Loop. The trendy area is home to some of the nation's most celebrated chefs, including Top Chef alum Stephanie Izard and her many acclaimed spots, like Girl & the Goat.
Meanwhile, areas like Logan Square and River North continue to add buzz-worthy restaurants and bars to our bucket lists. Or eat your way around the world in our thriving international neighborhoods, like Greektown, Chinatown, Little Italy, Pilsen, and so many more.
If you want to taste a bit of everything, head to one of our popular summer food festivals. Mark your calendar for Taste of Chicago, the largest free-admission food fest in the world in July and fine-dining focused Chicago Gourmet in September. No matter where you go, make sure to sample Chicago's most classic eats: Chicago-style hot dogs, deep dish pizza, Italian beef, and more.
Cheers to the city's craft beer scene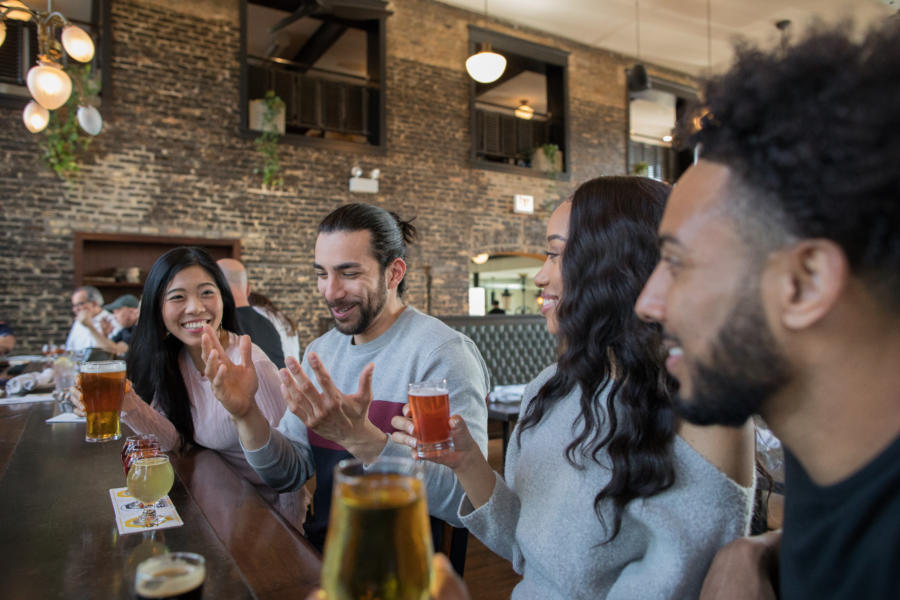 Chicago is America's craft beer capital, home to more breweries than any other city in the country. That means no visit is complete without a trip to a local taproom for a cold one (or two).
The city is home to a tons of cool breweries, from big-name brewers (Goose Island, Revolution, and Half Acre to name a few) and hip neighborhood microbreweries (Begyle, Hopewell, Off Color, and so many more). Stop by their locations to tour the facilities, chat with the brewers, sample the goods, and grab a six pack to take back home with you.
If you want to get a more thorough taste of our craft brew scene, try a tour like the Chicago Beer Experience. Or you can plan your trip around one of our annual beer festivals like the Festival of Barrel Aged Beer or Chicago Friday Night Flights.
See our award-winning skyline and iconic architecture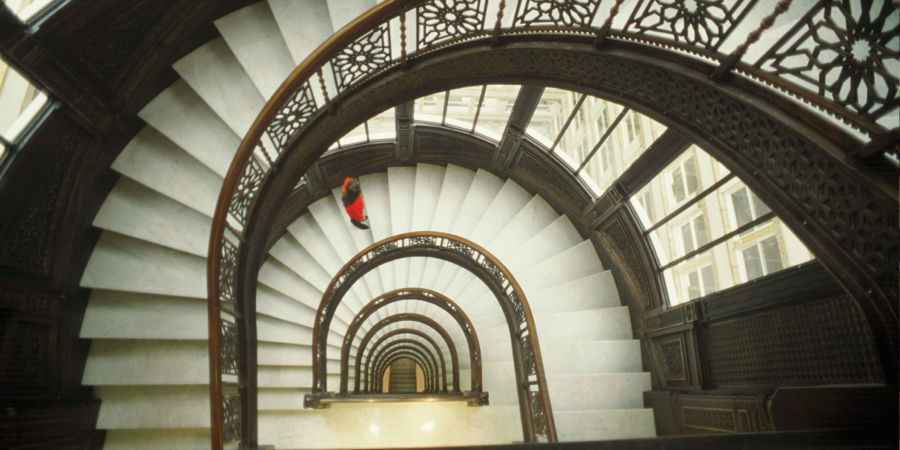 One of Chicago's greatest achievements is its skyline, complete with architectural stunners such as the Wrigley Building, 875 N. Michigan Ave. (formerly the John Hancock Center), Willis Tower, and Tribune Building (with its facade punctuated with stones from historic buildings around the world, such as the Taj Mahal and Parthenon).
One of the best way to see all those modern and historic marvels? An architecture boat cruise down the Chicago River or out on Lake Michigan. Afterward, check out the Chicago Architecture Center for fascinating exhibits on the birth of the skyscraper, the impact of the Great Chicago Fire, and more.
Venture onto the glass-bottomed Ledge at Skydeck Chicago for stunning views from one of the world's tallest buildings, the Willis Tower. Or take in panoramic views from the 94th floor at 360 CHICAGO, home to one-of-a-kind thrill ride TILT. Tip: If you get your Chicago CityPASS, you'll save 50% on VIP admission and skip the ticket lines.
It's not all about skyscrapers, though. Venture to suburban Oak Park, just 10 miles from the downtown Loop, to see more examples of the work of Frank Lloyd Wright than anywhere else in the world. Or see some of Wright's Chicago works, like the light court inside The Rookery and the restored Robie House, a UNESCO World Heritage Site in Hyde Park.
Experience an urban oasis: miles of sandy shoreline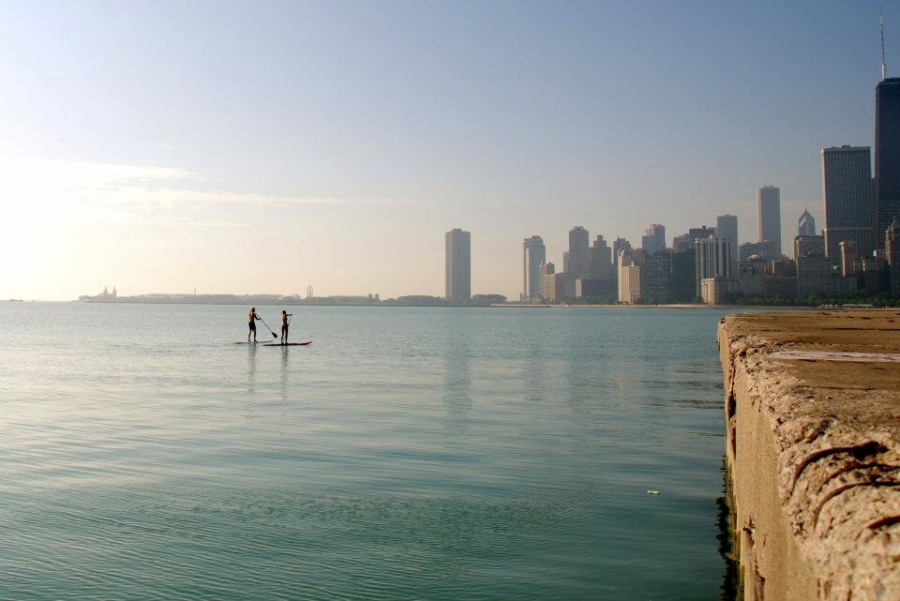 The lakefront is the hot place to be in the summer, as Chicagoans head to the water to run, bike, and walk along the scenic Lakefront Trail. The trail connects 24 of the city's free public beaches, where you can swim, kayak, paddleboard, play beach volleyball, and enjoy the sun and sand. Watch wildlife at Montrose Beach, sip cocktails at lively North Avenue Beach, and watch the waves roll in at peaceful 31st Street Beach.
Tip: Rent a Divvy bike on Chicago's 18-mile long Lakefront Trail to see more of the waterfront, or take a more leisurely stroll and snap skyline pictures along the way.
Cheer for top teams and the world's best fan base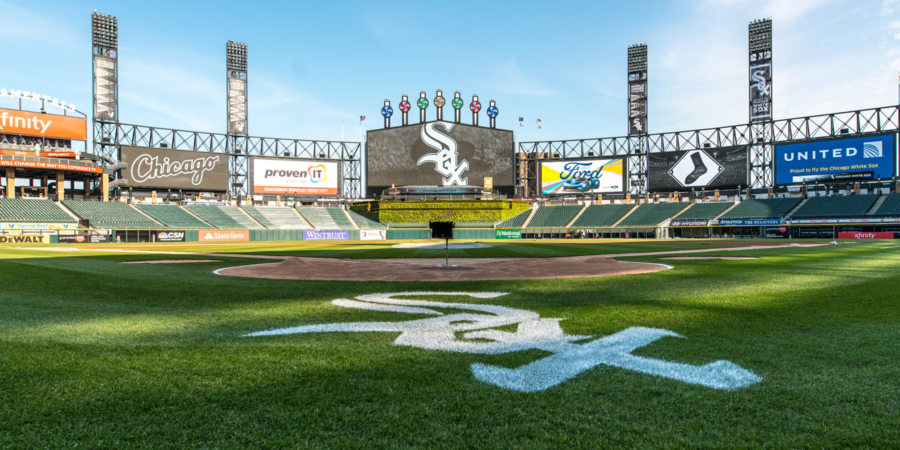 Chicago's sports history runs as deep as its fans' passion. This baseball season, take in 100+ years of history at Chicago Cubs stadium Wrigley Field, home to the 2016 World Champions and the second-oldest ballpark in the country. Head to Guaranteed Rate Field to see the Chicago White Sox, plus pre-game tailgating and nightly fireworks.
Watch two legendary teams under the same roof: Chicago Bulls, the world-famous basketball team that was once home to Michael Jordan, and Chicago Blackhawks, who have built a hockey dynasty, both call the United Center home. The Chicago Sky dominate at Wintrust Arena, and soccer clubs Chicago Fire and Chicago Red Stars are known for their wildly enthusiastic fans.
Get outdoors in our parks and gardens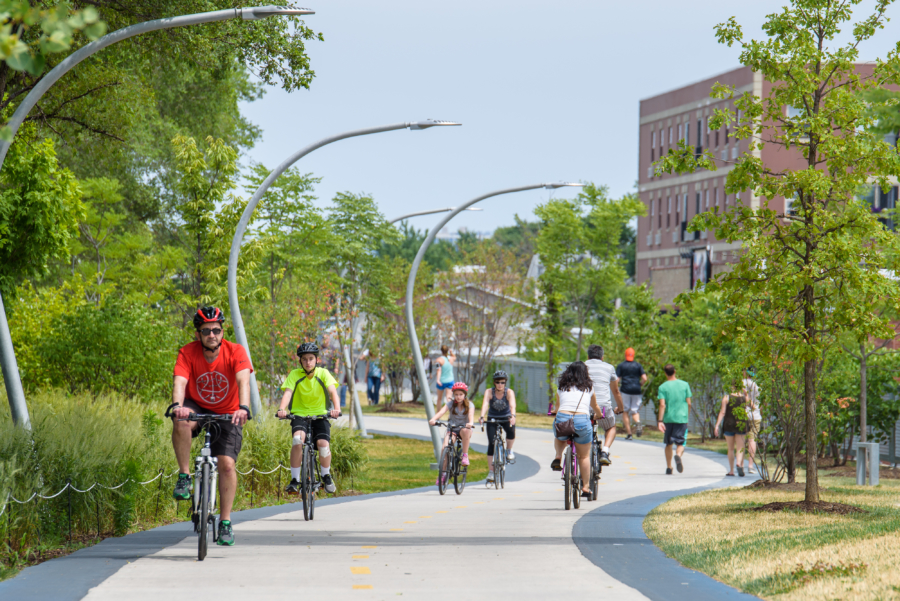 Chicago is a city of green spaces — that's why they call us "the city in a garden." Whether you're wandering the lakefront or venturing into the city's diverse neighborhoods, you'll find parks, gardens, conservatories, and more in every corner of the city.
The 606, the 2.7-mile elevated park and trail, cuts through hip neighborhoods like Bucktown, Wicker Park, Logan Square, and Humboldt Park. It's a favorite spot for locals, who come here to bike, run, walk, and enjoy the various parks and public spaces scattered along the trail.
At the lakefront, Grant Park's grand boulevards and landscaped lawns make it a must-see. Just north, Maggie Daley Park, is a whimsical 20-acre green space, complete with its own mini-lighthouse, a life-sized ship, two climbing walls, a skating ribbon, picnic spaces, tennis courts, and more.
Millennium Park is an architectural and art-filled jewel, thanks to the iconic Cloud Gate sculpture (aka "The Bean"), the interactive Crown Fountain, and the soaring beauty of the Jay Pritzker Pavilion, where you'll find free summer concerts and movies.
On the north side, scenic Lincoln Park is home to two popular attractions: Lincoln Park Zoo and Lincoln Park Conservatory. You'll also find Alfred Caldwell Lily Pool, a tranquil oasis filled with prairie plantings and birdsong.
Stroll down The Magnificent Mile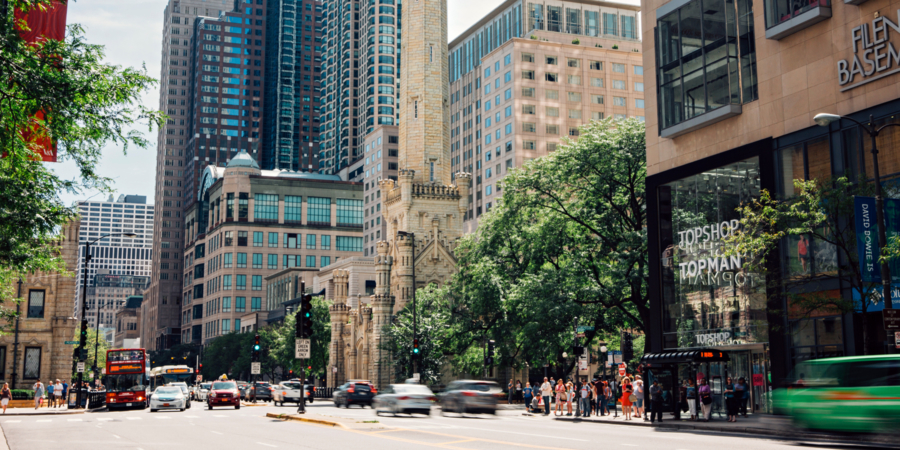 The 13-block stretch of Michigan Avenue, dubbed The Magnificent Mile (or Mag Mile as the locals call it), is home to hundreds of stores, from high-end designers (Burberry, Coach, Louis Vuitton, Chanel), to major brands (Banana Republic, Disney Store, Nike) to renowned department stores (Bloomingdale's, Macy's, Nordstrom).
Don't know where to start? Head to retail centers like Water Tower Place, The Shops at North Bridge, and 900 N. Michigan Ave. for all the chicest shops in one place.
Take a shopping break at the area's popular attractions, like the free art gallery inside the Historic Water Tower, Lookingglass Theatre, the renowned Museum of Contemporary Art, the opulent Driehaus Museum, and sky-high observation deck 360 CHICAGO. Or stop off for afternoon tea at the Drake Hotel, a posh lunch at RL, an artful bite at elevated museum cafe Marisol.
Stay up for non-stop nightlife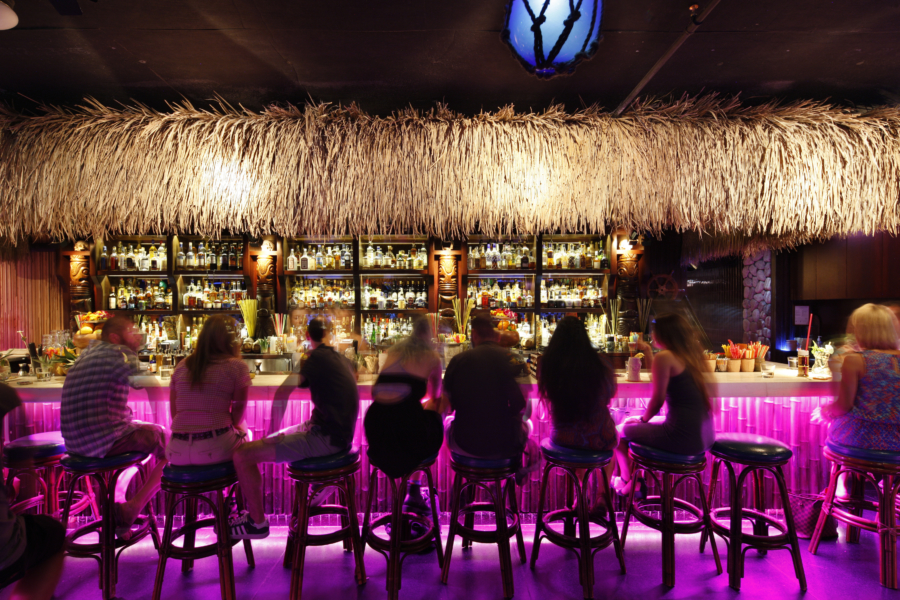 Keep the party going all night long at Chicago's famous bars and clubs. Go classy with craft cocktails at some of the city's most celebrated bars, like tiki-inspired Three Dots and a Dash, Art Deco-style Celeste, modern and semi-hidden speakeasy The Violet Hour, and local distilleries CH Distillery and KOVAL.
You can also enjoy a glass at swanky wine bars, share a toast to a local team at a neighborhood sports bar, and dance the night away at trendy clubs and music venues (tip: head to Spybar to hear house music in the city where it was born). For drinks with a view, there's no shortage of rooftop bars. Try NoMI Lounge on The Magnificent Mile, hip ROOF at theWit Hotel, and the flashy Cerise rooftop at Virgin Hotel Chicago.
Hear Chicago's rich musical legacy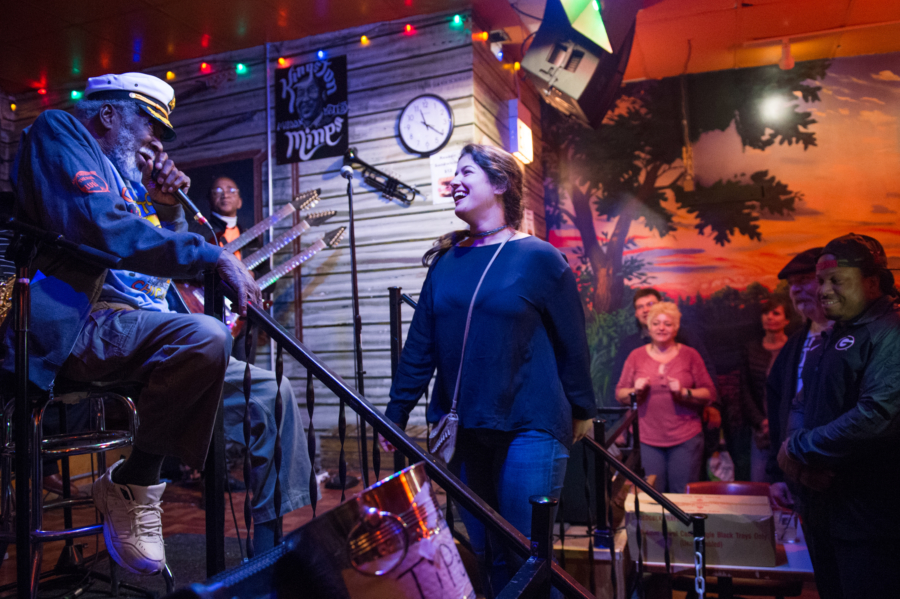 Music emanates from every corner of the city. Chicago's history is steeped in jazz and blues, with noteworthy venues like Buddy Guy's Legends, Kingston Mines, and GreenMill Jazz Club (founded in 1907), on every music-lovers wish list. Not to mention free music festivals the annual Jazz Festival (August/September), Blues Festival (early June), and World Music Festival (September) that draw hundreds of thousands to Chicago each year.
Other popular venues adding to the music landscape include Thalia Hall, a Pilsen landmark and indie haven, house-turned-mini-concert-venue The Hideout, and The Promontory, home to jazz, R&B, folk rock, soul, and more in Hyde Park.
Head outside to Millennium Park for lunchtime and evening performances at the nation's only free outdoor classical music series, Grant Park Music Festival (June-August). The Millennium Park Music Series draws eclectic crowds for its alfresco summer shows — also free! — which showcase electronica, indie rock, and jazz in Millennium Park's Jay Pritzker Pavilion.
Mega fests Lollapalooza (August) and Pitchfork (July) have been going strong in Chicago for more than a decade. And the annual Chosen Few Picnic & Music Festival (July) honors the Chicago-born genre.
Hit up festivals and outdoor events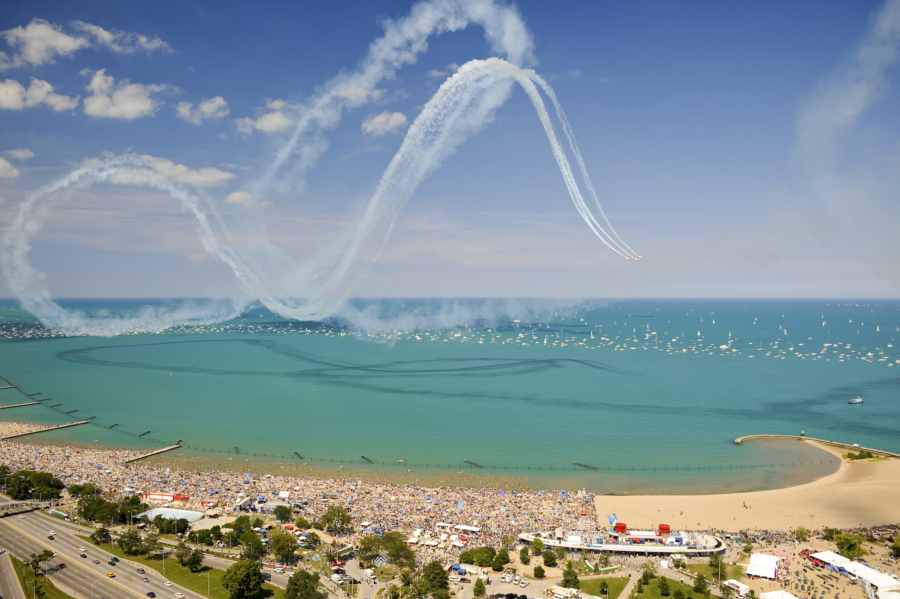 Chicago is a city that celebrates everything from fine art to fringe theatre, craft beer to cultural heritage — and there's no better way to celebrate than with an epic outdoor festival.
From spring to fall, neighborhood street fests take over city blocks every weekend. Bring your appetite, especially if you're going to the Roscoe Village Burger Fest, Windy City Smokeout, Taste of Chicago, or Chicago Gourmet.
Salsa and swing through Chicago SummerDance, the largest annual outdoor dance series in the United States. Or scan the sky for jets at the oldest and largest free air exhibition of its kind, the Chicago Air and Water Show.
Check out our festival and event guide for even more popular fests.
Explore new worlds at Chicago museums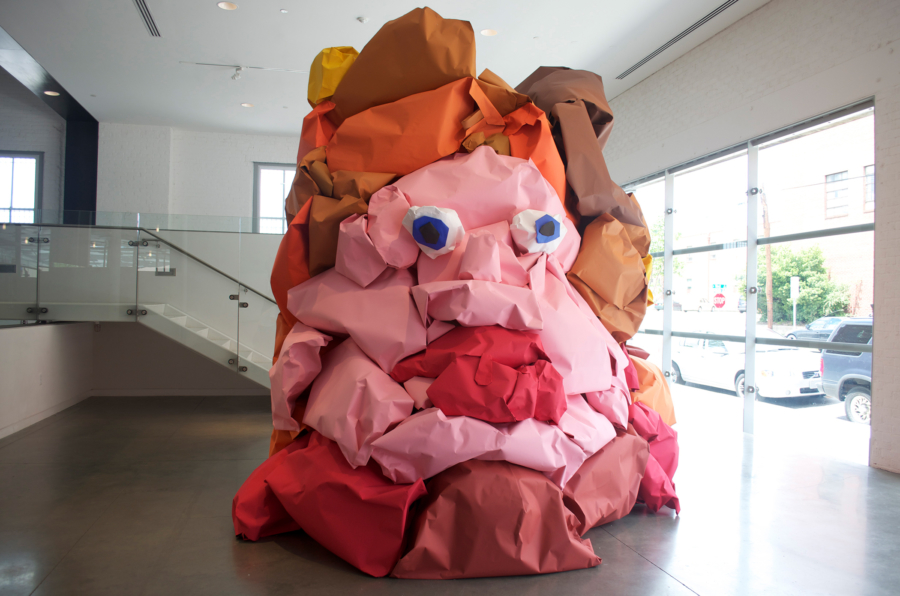 The expansive Art Institute of Chicago, one of the oldest and largest art museums in the country, is a must for art lovers. Its permanent collection features more than 300,000 works, including the largest Impressionist collection outside Paris. Meanwhile, the Museum of Contemporary Art stages cutting-edge exhibitions, showcasing works from David Bowie to Virgil Abloh.
Nearby, Chicago's Museum Campus brings an impressive trifecta of attractions to the lakefront: Field Museum, home to the largest creature to ever walk to earth, the Shedd Aquarium with thousands of rare and local sea creatures, and the Adler Planetarium, where visitors go on a journey through space and time. Also on the lake, the Museum of Science and Industry is the biggest science museum in the Western Hemisphere. Step inside a tornado, walk aboard a U-boat, dive into a coal mine, and beyond.
There's also a rich variety of cultural museums, historic homes and districts, art galleries, and more to explore all around Chicago.
Experience fearless Chicago theatre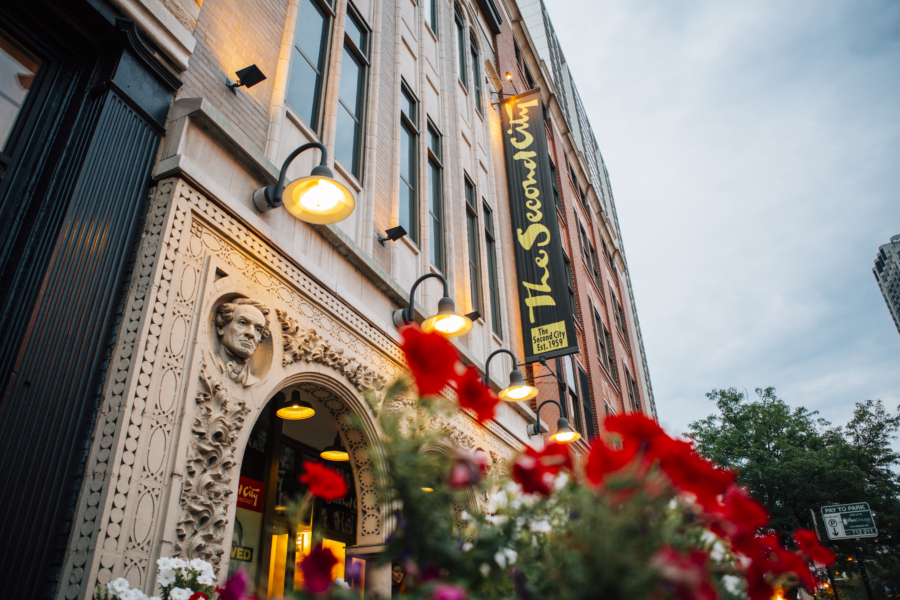 Theatre is the fearless soul of Chicago. We're home to more than 200 stages, including five regional Tony Award-winning theatres (Chicago Shakespeare Theater, The Goodman Theatre, Lookingglass Theatre Company, Court Theatre, and Steppenwolf Theater Company Theater) — more than any other city in country. And with blockbuster hits from Broadway in Chicago, acclaimed touring productions, cutting-edge works from storefront theatres, there's truly a show for everyone.
For an evening of laughs, turn to the comedy masters at The Second City or the iO Theater, watch stand-up at Zanies Comedy Club, or grab your ponchos an immersive evening with the Blue Man Group.
And if you're in the mood for something a little different, head to Chicago's innovative storefront theatres, including A Red Orchid Theatre, Walkabout Theater Company, Chopin Theatre, and The Storefront Theatre.
Plan your trip around Chicago Theatre Week (February) to see top shows at discounted prices. Choose from more than 120 productions and sample the extraordinary range of theatrical offerings in Chicago.
Explore our diverse neighborhoods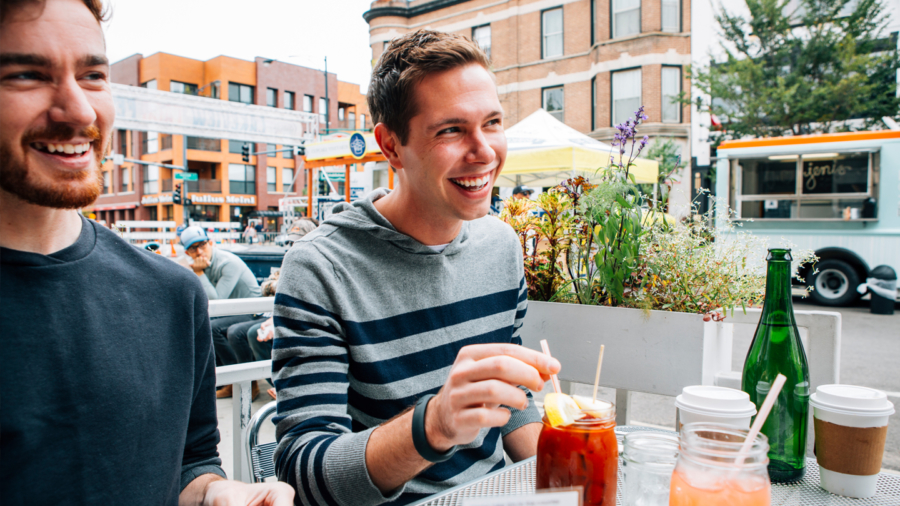 The heart and soul of Chicago lives in its many vibrant neighborhoods. The city's 77 distinct communities showcase their own flavors, customs, festivals, and attractions. From the diverse, family-friendly Edgewater, to the historic cultural institutions of Hyde Park, and the Mexican-influenced Pilsen, there's an abundance of unique neighborhood to explore.
Chicago is a melting pot of hundreds of different ethnicities and cultures. Enjoy the cultural scene in traditionally Irish-American Bridgeport; explore the shops, restaurants, and bars of LGBTQ-friendly Northalsted (also known as Boystown) and Swedish-influenced Andersonville; delve into Chicago's rich African American history in Bronzeville; browse the Chinese and Vietnamese shops on Argyle Street in Uptown; or grab samosas and try on a sari in "Little India" on Devon Avenue in Rogers Park.
Feel the LGBTQ+ pride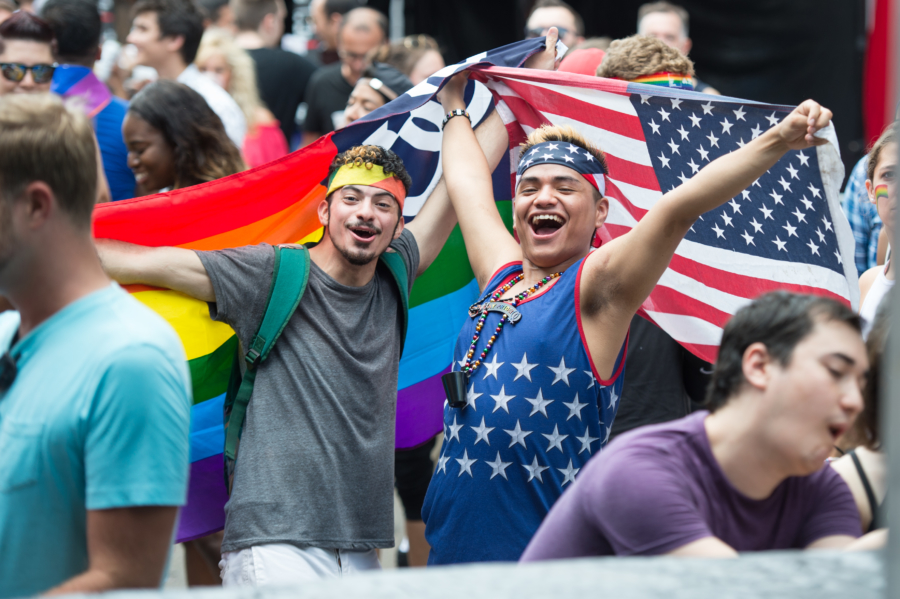 Each June, Chicago is home to some of the largest Pride celebrations in the country. And our welcoming neighborhoods and proudly displayed LGBTQ+ landmarks mean you'll feel right at home here all year long.
Spend some time in the lively neighborhood of Boystown, the country's oldest gay neighborhood. That's where you'll find the LGBTQ-owned businesses, inclusive nightlife, and the Legacy Walk honoring local LGBTQ+ history. For the ultimate Boystown experience, plan a summer trip during the neighborhood's banner events, Chicago Pride Fest and Pride Parade (June) or Northalsted Market Days (August), which attract more than one million spectators.
The charming North Side neighborhood of Andersonville is rich in Swedish tradition and home to a diverse LGBTQ+ community. Andersonville's main street is filled with independent, locally owned businesses, from specialty bakeries and innovative restaurants to stylish boutiques and gift shops.