---
​​Why we love it
Uptown is where Chicago's rich history and international diversity intersect. The area has a long legacy as an entertainment hot spot, with iconic venues that have drawn some of the biggest names in music for almost a century. 
Today, the neighborhood's many vintage theatres and old-school jazz clubs are interspersed with a dynamic array of global cuisine. While the area has become known for its wealth of Asian dining options, you'll find restaurants representing a mix of cultures from all over the globe.
Explore like a local
Insider tips
Travel back in time: Uptown was a booming nightlife district in the 1920s and 1930s, with a thriving jazz scene that took off during Prohibition. The area's renaissance has seen a number of its old-school movie houses and Art Deco buildings restored to their former glory.
Undoubtedly, the Green Mill is the place to be when you're here. This 100-year-old jazz club still has the same sultry feel of its Prohibition heyday. Grab a seat in the booth at the end of the bar — it was the regular spot for famous gangster Al Capone. 
For a deep dive into history, visit Graceland Cemetery, a Victorian oasis of art, architecture, and landscape design that's one of the city's hidden gems.
Catch a show: Take your pick from indie rock, salsa concerts, drag shows, and more across Uptown's exciting clubs and theatres. You'll find two of the city's most popular concert venues just a few steps away from each other — The Riviera and the historic Aragon Ballroom both offer a packed calendar of music and events all year long.
Down the street, The Baton Show Lounge has been an iconic drag venue for more than 50 years. You'll find live shows there every night of the week. Or check our Carol's Pub, a laidback spot for live country and western music.
Experience Asia on Argyle: On Argyle Street and the surrounding blocks, you'll find a treasure trove of Asian eateries, with restaurants serving up sushi, dim sum, banh mi, pho, and more. One local favorite is James Beard Award-winning Sun Wah BBQ, where the Beijing duck dinner is an off-menu hit. Other can't-miss spots include traditional Vietnamese dishes at Pho Viet and flavorful Thai in a cozy atmosphere at Immm Rice & Beyond. 
In summer, the Argyle Night Market fills the street with vendors, live entertainment, and cultural performances. And winter brings the annual Argyle Lunar New Year celebration, including a colorful parade.
Chicago Greeter: free guided tours
Taste, shop and explore the neighborhoods with a friendly local as your guide. Explore rich histories, diverse cultural traditions and hidden treasures. See sides of the city you may not have adventured out to on your own, and take away a truly authentic Chicago experience. Greeter visits are customized based on your choice of neighborhoods, language and interests.
Request a tour with a Chicago Greeter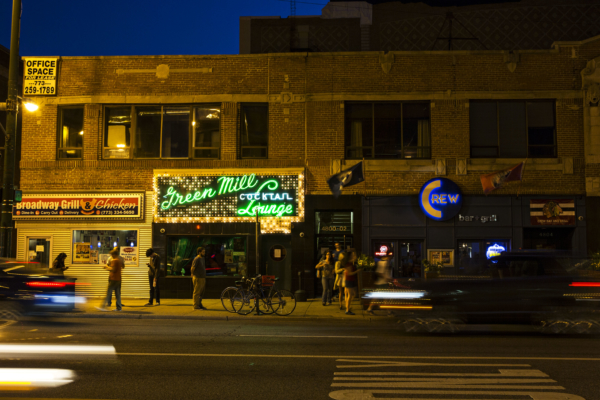 Uptown has long been known as a vibrant shopping, nightlife, and entertainment destination on Chicago's north side. The area first started to boom in 1915…