From Chicago public transit to walking the city's many neighborhoods, here's your A to Z for getting from A to B.
Accessibility
Our accessibility guide has details on getting around Chicago by train, bus, taxi, and more for those with disabilities and/or mobility devices.
Chicago's street system
Chicago's streets are organized on a grid system. Madison Street divides the city north and south, while State Street divides it east and west. The State and Madison intersection in downtown Chicago marks the starting point of Chicago's grid system. Addresses are relative to the distance from this point, with eight blocks to every mile. So, an address of 3600 N. Clark St. means that it is 36 blocks north of Madison Street.
Chicago is an extremely walkable city, from our downtown to our vibrant neighborhoods. Explore this map of pedestrian-friendly streets for the best areas to explore by foot.
Chicago Transit Authority (CTA)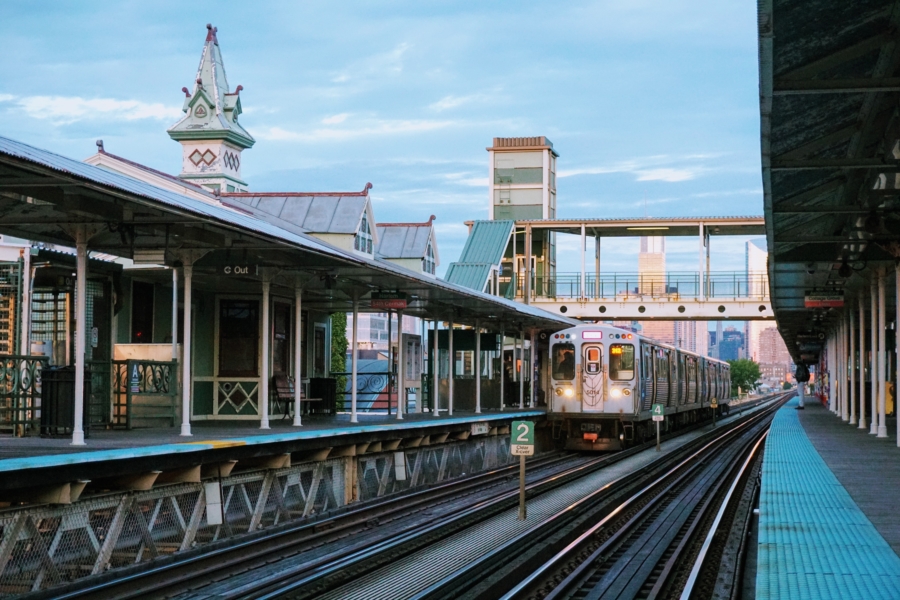 The nation's second largest public transportation system, the CTA operates Chicago's eight 'L' train lines and 129 bus routes.
Not all of the system's train lines are elevated (which is where the term 'L' comes from). They do, however, connect the city via above-ground, street-level, and subway trains, and serve 145 rail stations all over town. Two lines operate 24/7: the Blue Line, which connects Chicago O'Hare International Airport and downtown, and the Red Line, with service between the North and South Sides via downtown.
Convenient CTA bus routes travel throughout the city, with stops every few blocks. Several lines offer Night Owl service, running until 2 a.m. or later. Get more information about extended hours of service.
Pay cash for single trip bus rides or purchase a reloadable Ventra Transit Card or Unlimited Ride Pass for both travel by 'L' train and bus. Tip: Download the Ventra app to track arrival/departure times for CTA buses and 'L' trains, and to reload your balance on the go. Find CTA fares, card retailers, maps, schedules, and train trackers.
Metra Rail
The high-speed Metra commuter rail train connects outlying suburbs to downtown Chicago, and is a fast and easy way to travel to the heart of the city. Find fares and route maps.
Taxis
In addition to hailing taxis throughout the city, you can e-hail and e-pay with CHICABS-approved apps ARRO and CURB. Credit cards are accepted in all taxis.
Ridesharing
Download your free Lyft and/or Uber app for on-demand ridesharing throughout the city. Simply enter your current location and destination, review fare options, and request your ride.
Water taxis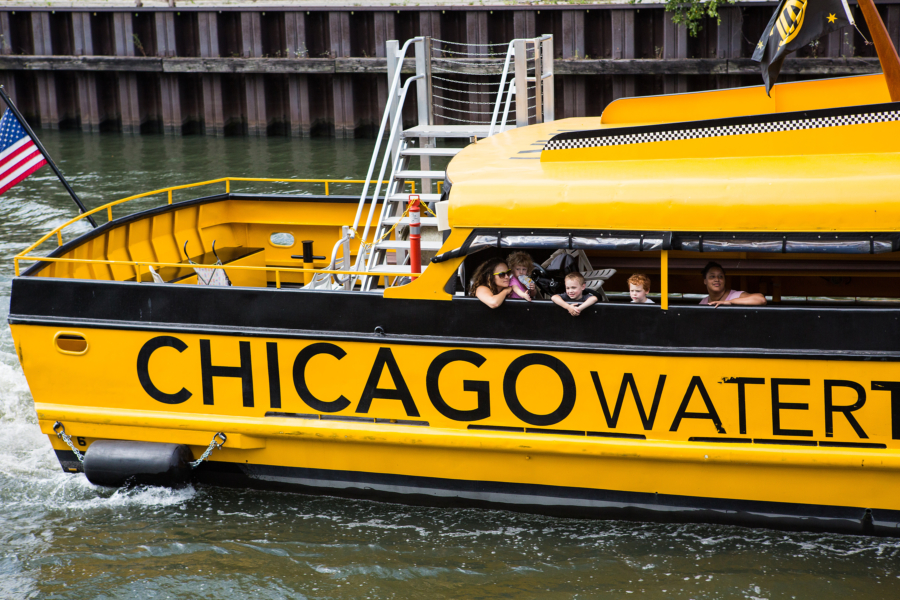 Chicago Water Taxi by Wendella Boats and Shoreline Water Taxi by Shoreline Sightseeing offer fast, affordable, and fun connections between Chicago's top tourist destinations, and are the perfect combination of sightseeing and transport. Destinations include Chinatown, Museum Campus, Willis Tower, Michigan Avenue, Union Station, and Navy Pier. Find Chicago Water Taxi and Shoreline Water Taxi fares and route maps.
Shuttles and Limo service
Traveling with a large group or are simply looking to travel in style? Find shuttle and limousine services.
Biking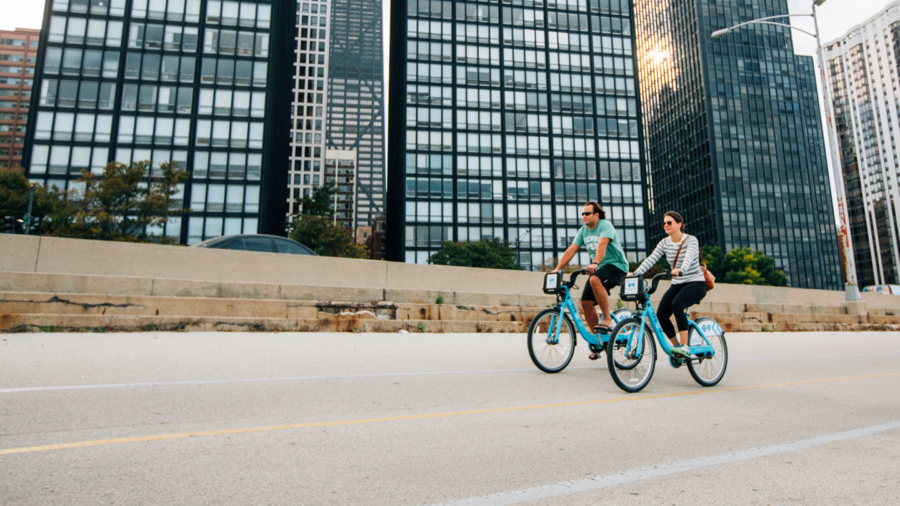 Chicago is a city made for cycling. There are over 200 miles of protected bike lanes, buffered bike lanes, conventional bike lanes, dashed/advisory lanes, marked shared lanes, and neighborhood bike routes throughout the city.
Divvy, Chicago's bike-share program, offers over 580 stations and 5,800 bikes across the city, available for rent 24/7. Users simply pick up a bike from a self-service docking station and return it to a station near their destination. Find Divvy locations and rates. Get the Divvy app: Android and iOS.
Driving
Driving in downtown Chicago? Here are some useful resources and apps:
Check out road rules here. And find traffic and road conditions from the Illinois Department of Transportation.