---
Why we love it
The Gold Coast is a luxury lover's haven. Charming homes on picture-perfect streets, high-end boutiques, and restaurants favored by celebrities past and present all give this neighborhood its star power.
Explore like a local
Insider tips
Nestled close to the Lake Michigan shoreline, the Gold Coast is luxury and romance personified (as the name implies, this is one of the country's most affluent neighborhoods).
Streets are lined with historic mansions, designer boutiques, celebrated restaurants, and historic hotels. In the evenings, you'll find a dynamic bar-hopping scene spilling out onto Rush Street until late into the night.
Gold Coast is also known as an architectural jewel box. The Astor Street District features rows of 19th-century homes designed in various historical revival styles. Among the neighborhoods's other notable buildings are the Charnley-Perksy House, designed by Louis Sullivan and Frank Lloyd Wright, and the Former Playboy Mansion, legendary for Hugh Hefner's star-studded parties.
For an out-of-the-ordinary museum experience, head to the curiosity-laden International Museum of Surgical Science, the only museum of its kind in America. It's housed in a stunning lakefront mansion, and features a tiny gift shop filled with fabulously quirky finds.
Chicago Greeter: free guided tours
Taste, shop and explore the neighborhoods with a friendly local as your guide. Explore rich histories, diverse cultural traditions and hidden treasures. See sides of the city you may not have adventured out to on your own, and take away a truly authentic Chicago experience. Greeter visits are customized based on your choice of neighborhoods, language and interests.
Request a tour with a Chicago Greeter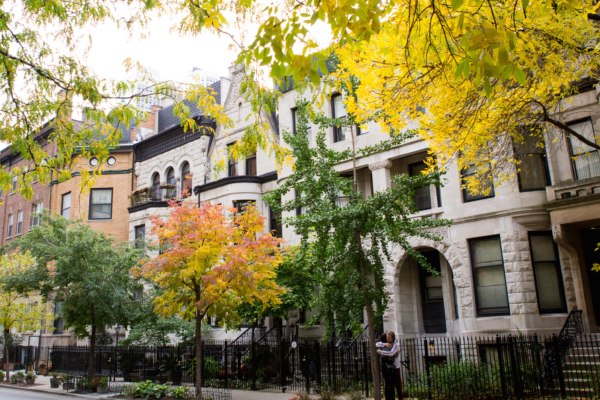 As its name suggests, Chicago's Gold Coast has an illustrious history. In the late 1800s, Potter Palmer, one of Chicago's wealthiest businessmen, built his mansion…