---
Why we love it
It's an ultra-stylish, ultra-urban district of sleek art galleries and studios, all tucked away into former warehouse buildings. It's also home to one of the city's hottest nightlife scenes, with trendy bars and clubs that keep the party going till the early morning hours.
Explore like a local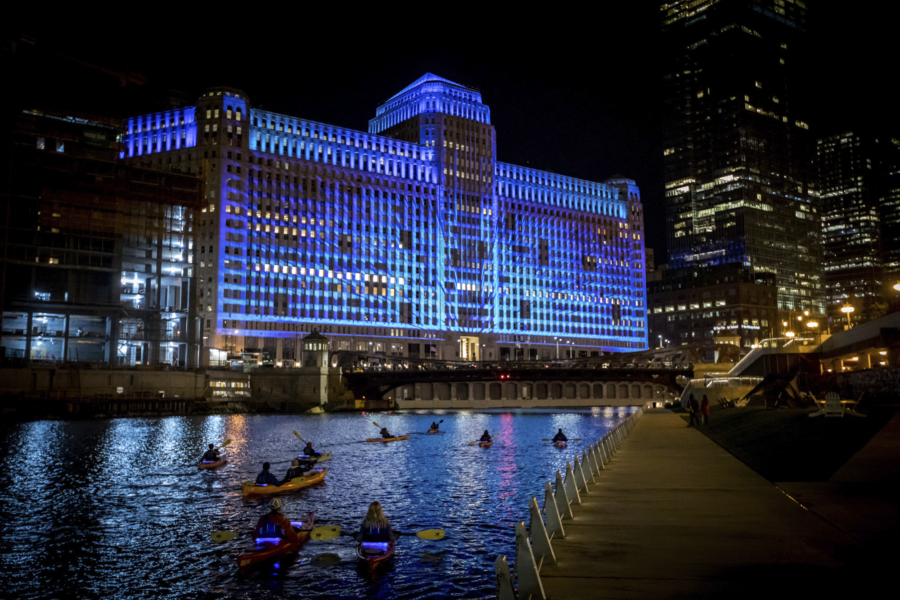 Revel in the live jazz and sophisticated vibes at Tortoise Supper Club.
Fill up on soul food and soulful song at the Sunday Gospel Brunch at the House of Blues.
Enjoy beachy vibes and funky Indian cuisine at Bar Goa.
Insider tips
River North is the go-to district for art and design lovers. The area is bursting with energy, with an array of fabulous art galleries and history-defining buildings like the twin corncobs at Marina City and the 330 N. Wabash skyscraper by Mies van der Rohe. Immerse yourself in the Gilded Age at the stunningly preserved Richard H. Driehaus Museum, aka Chicago's "Marble Palace."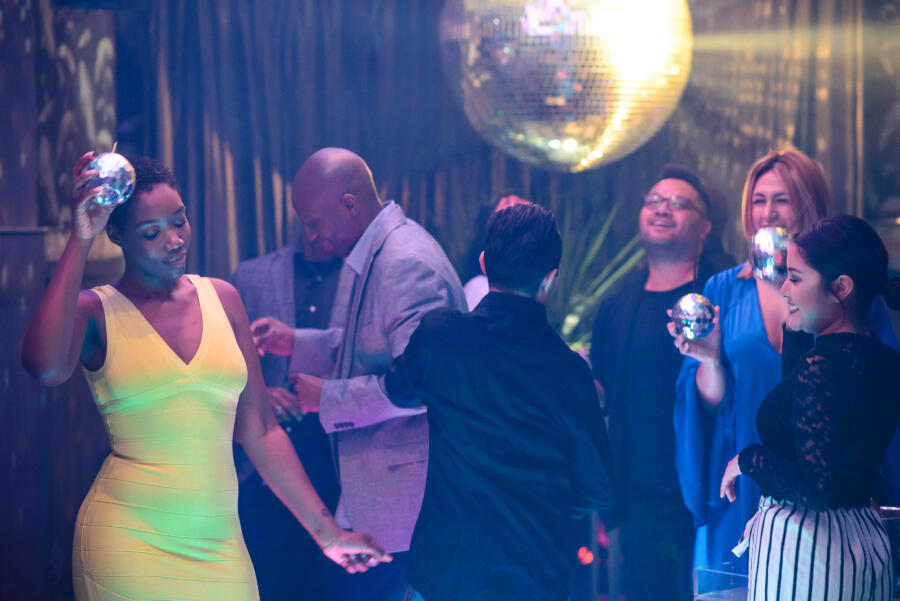 One of the neighborhood's most famous landmarks is theMART, which sits on the award-winning Chicago Riverwalk. Inside, wander through high-end interior design studios. Outside, be awed by Art on theMART, the world's largest video projection art installation that takes over the building's massive facade in the evenings.
Cultured by day, River North shifts into high gear by night. A mecca for nightlife, people come from all over the city to enjoy River North's clubs, bars, and music venues. Dance the night away trendy club-restaurant hybrid TAO or multi-level Joy District. Or get that Rat Pack vibe with old-school crooning at Redhead Piano Bar.
And the dining scene is always buzzing, from bustling waterfront options like River Roast and RPM Seafood, classic steakhouses like Gene & Georgetti, and spots helmed by celebrity chefs like Jaleo and Frontera Grill. For some after-hours fun, enjoy tiki drinks and tropical vibes at Three Dots and a Dash or order a bathtub-size cocktail at sultry The Bassment.
Chicago Greeter: free guided tours
Taste, shop and explore the neighborhoods with a friendly local as your guide. Explore rich histories, diverse cultural traditions and hidden treasures. See sides of the city you may not have adventured out to on your own, and take away a truly authentic Chicago experience. Greeter visits are customized based on your choice of neighborhoods, language and interests.
Request a tour with a Chicago Greeter