---
Why we love it
It was the site of the Chicago World's Fair of 1893, home to former President Barack Obama, an incubator for Nobel Prize winners — basically, history is made in Hyde Park.
Explore like a local
Insider tips
Get hands-on at the science museum: This culturally rich neighborhood is bookended by two of the city's most significant institutions — the University of Chicago to the west and the Museum of Science and Industry to the east.
The largest science museum in the Western Hemisphere, the Museum of Science and Industry boasts more than 2,000 exhibits — from U-boats and airplanes to coal mines and tornados. It's also housed in one of the last remaining buildings from the Chicago World's Fair of 1893, which was held in neighboring Jackson Park.
Go back to school: On the University of Chicago campus, you'll find striking Gothic architecture, the free Smart Museum of Art, The Oriental Institute, the Court Theatre, and more. The university is known for world-changing discoveries, like the world's first artificial nuclear reactor that was built below the school's football stadium.
Spot some Wright wonders: The neighborhood's cultural contributions don't end there. It's home to one of the most iconic masterpieces in American architectural design — Frank Lloyd Wright's Robie House, a UNESCO World Heritage Site. Admire the striking facade or take a tour of the meticulously restored interior.
Explore art, history, and culture: Also near Hyde Park, the DuSable Black History Museum is the country's first institution dedicated to African American history and culture. It resides within Washington Park, home to a bird and butterfly sanctuary and the much-photographed Fountain of Time. And the Hyde Park Art Center has been a powerhouse on the art scene for more than 70 years, claiming the title of oldest alternative exhibition space in Chicago.
Chicago Greeter: free guided tours
Taste, shop and explore the neighborhoods with a friendly local as your guide. Explore rich histories, diverse cultural traditions and hidden treasures. See sides of the city you may not have adventured out to on your own, and take away a truly authentic Chicago experience. Greeter visits are customized based on your choice of neighborhoods, language and interests.
Request a tour with a Chicago Greeter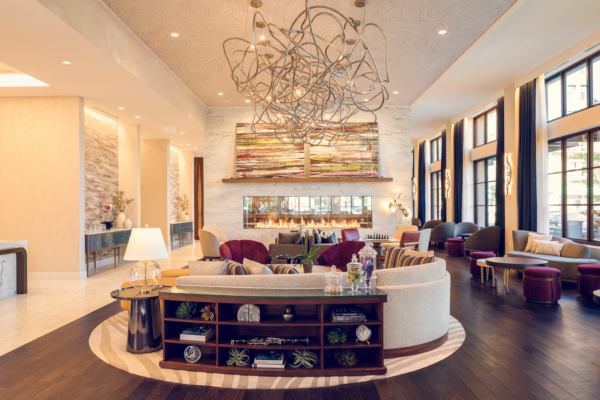 This eclectic quality gives this neighborhood a small-town feel in the middle of a big, dynamic city.