Sept. 21 – 24, 2023
Harris Theater Rooftop • Millennium Park 
Welcome to Chicago Gourmet, one of the country's most distinguished food festivals. Each year, Chicago Gourmet celebrates the city's diverse dining scene with a dynamic line-up of culinary events that the city's top chefs, food, and drinks.
Get your Chicago Gourmet tickets
The upscale food festival hosts a series of exciting events, including both fan favorites and new additions, on the Harris Theater Rooftop in Millennium Park and at unique culinary venues throughout the city.
Tacos & Tequila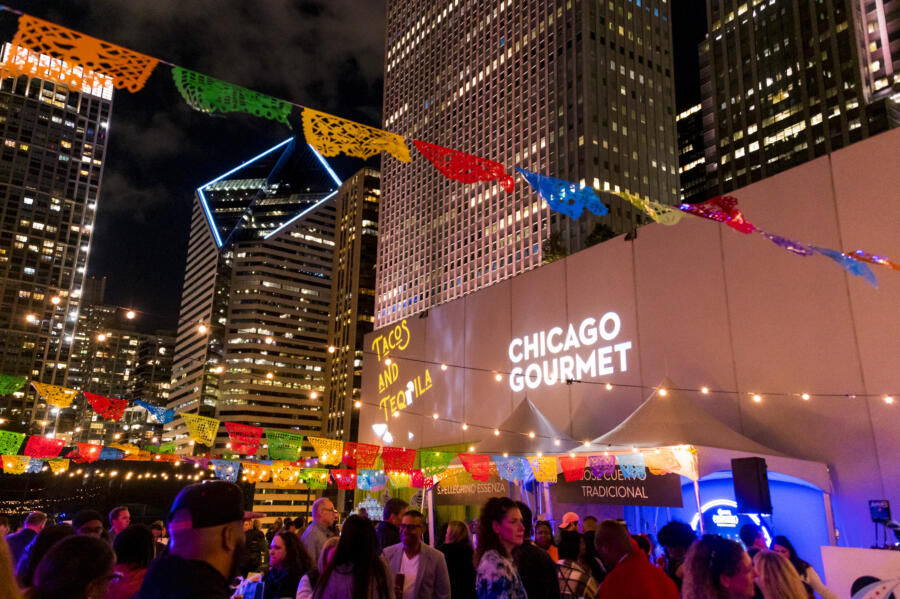 Thursday, Sept. 21
Kick off the festival weekend with this showcase of gourmet tacos and agave spirits, hosted by celebrity chef Rick Bayless, featuring experts in authentic Mexican cuisine on the Harris Theater Rooftop in Millennium Park. The evening includes premium tequilas and mezcals, a DJ, mariachi, and more.
Hamburger Hop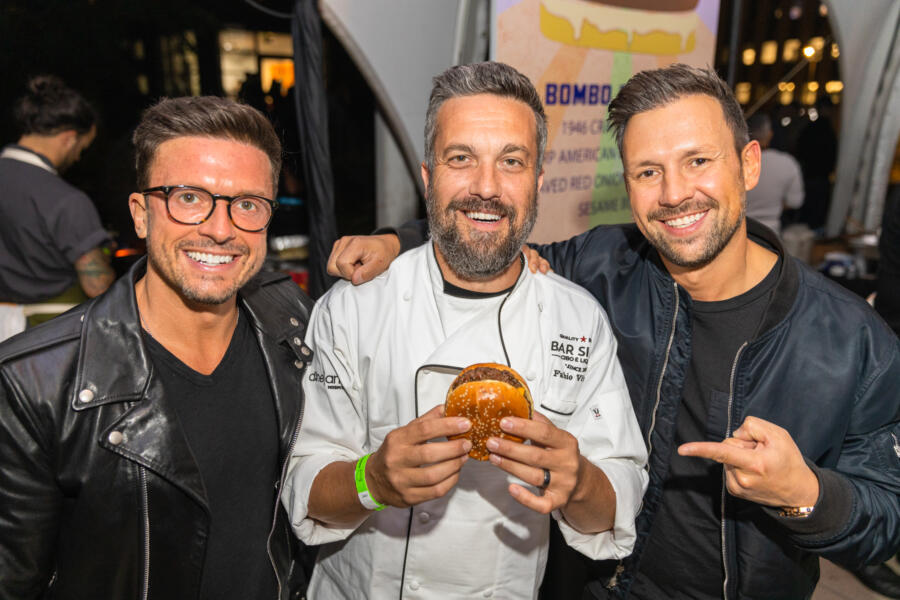 Friday, Sept. 22 
The highly anticipated Hamburger Hop is a perennial fan favorite. An array of local chefs will serve their best burgers atop the Harris Theater Rooftop, hosted by chef Stephanie Izard. Previous year's contestants have included local legends like Soul & Smoke, Mikkey's Retro Grill, Frontier, Adorn, Epic Burger, and more.
Guests will be able to enjoy burger tastings alongside beer and wine, then cast their vote for their favorite. Two winners are crowned — judge's favorite and people's choice.
Late Night Gourmet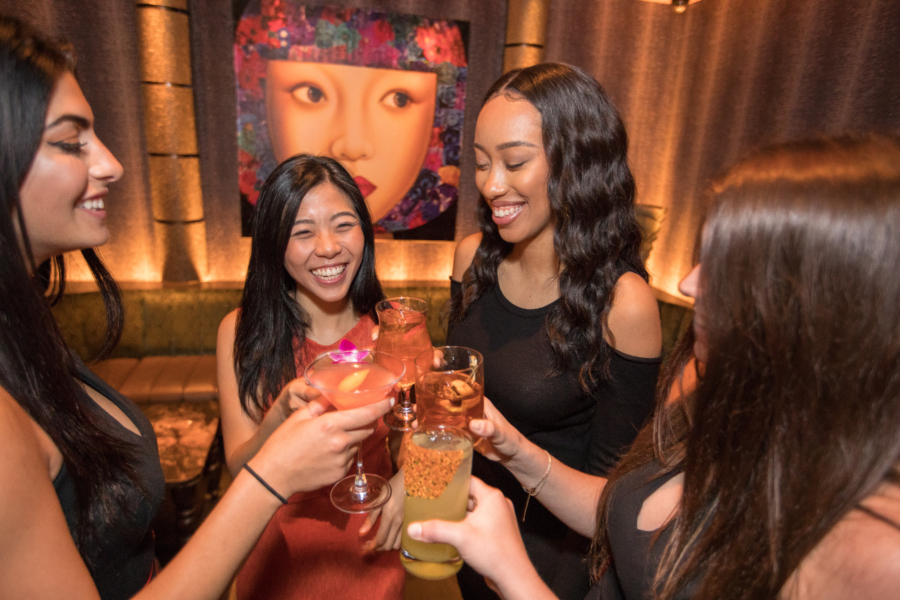 Friday, Sept. 22 
Head to downtown hotspot TAO Chicago for the official Hamburger Hop after-party, with late-night bites, specialty cocktails, music, and dancing.
Grand Cru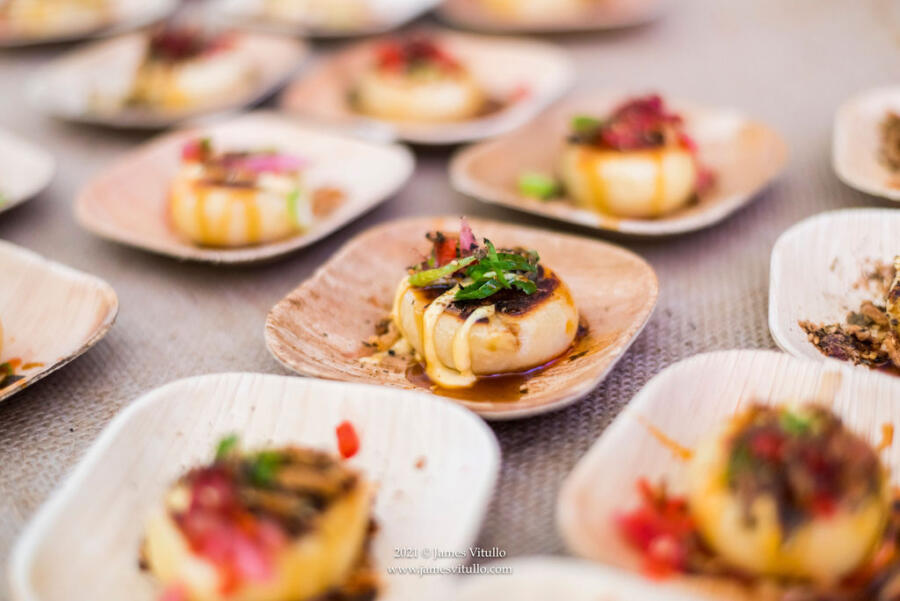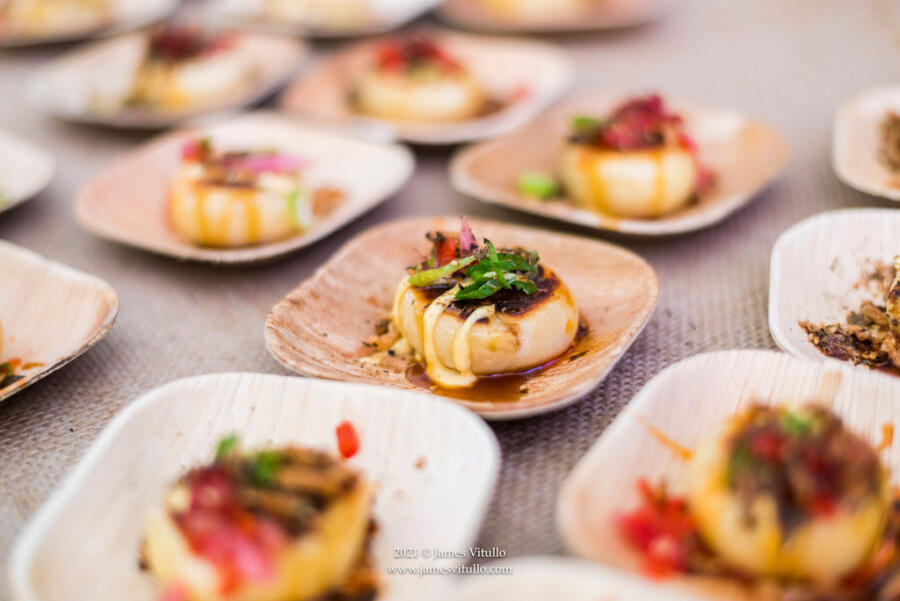 Saturday, Sept. 23
The exclusive Grand Cru is an elevated tasting experience that features the nation's leading wine experts, top mixologists, and acclaimed chefs at the Harris Theater rooftop for a truly unforgettable experience.
Guests will be able to sample the world's finest wines and award-winning cuisine at two different sessions, including some of the city's most well-known chefs and restaurants.
Rise & Shine Gourmet
Sunday, Sept. 24
Start your Sunday off right with a gourmet family-style brunch on lakefront Navy Pier. Hosted by celebrity chefs Art Smith and Lorena Garcia, this fun morning event will feature Southern-style brunch dishes with Latin flair, plus cocktails and chef interactions.
Prost! in the Park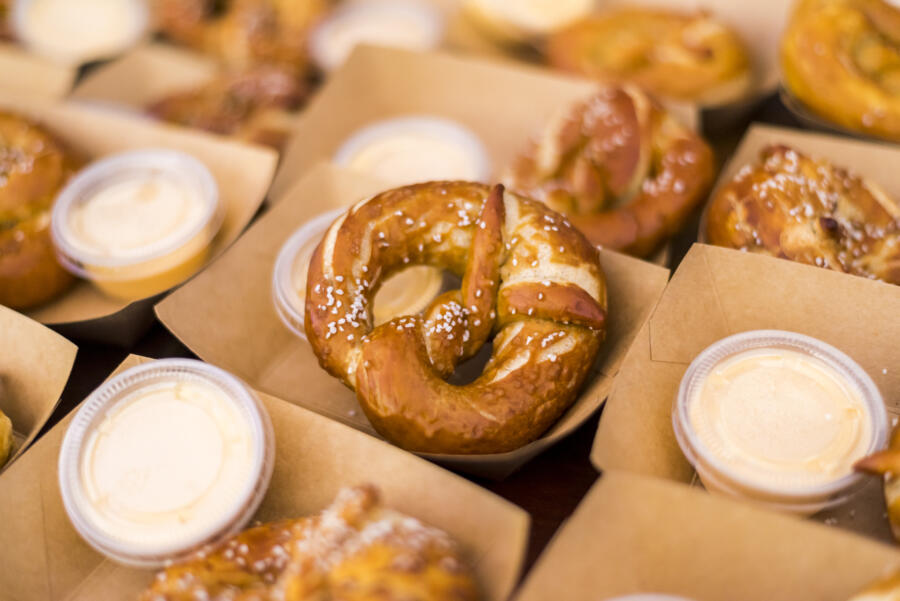 Sunday, Sept. 24
To wrap up the food-filled weekend, Chicago Gourmet offers a Sünday Fünday with a foodie twist. In the tradition of classic German festivals, Prost! in the Park will feature an afternoon of Oktoberfest-style brews, bites, and boozy beverages, hosted by chef Sarah Grueneberg.