Chicago's scenic Lakefront Trail is an 18-mile paved path that follows the Lake Michigan shoreline on the city's eastern edge. It extends from Ardmore Street (5800 N. Sheridan Rd) on the north side to 71st Street (7100 S. South Shore Drive) on the south side, traversing a number of stunning lakefront neighborhoods, including Edgewater, Uptown, Lakeview, Lincoln Park, South Loop, Bronzeville, and Hyde Park.
Whether you're running, strolling, biking, or rollerblading, you can take in Lake Michigan's blue waters to one side and a combination of verdant parks and dramatic city skylines to the other. The trail passes through and connects Chicago's four major lakefront parks along with various beaches and recreational amenities.
Get to know Chicago's Lakefront Trail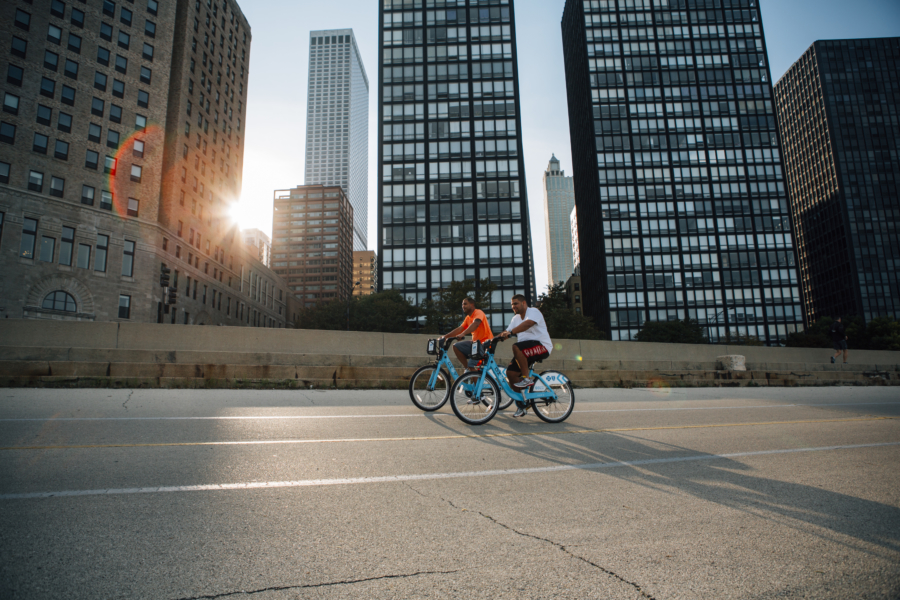 In 1963, Mayor Richard J. Daley designated the Lakefront Trail as the city's first official bike path. Over the years it has grown in popularity and size.
Check out a few of the attractions you can stop at along the Lakefront Trail:
Want to hang out outside? The Lakefront Trail also connects several parks and beaches:
The Lakefront Trail is open 24 hours a day, but the parks and beaches along the path close at 11 p.m. View a map of the Lakefront Trail.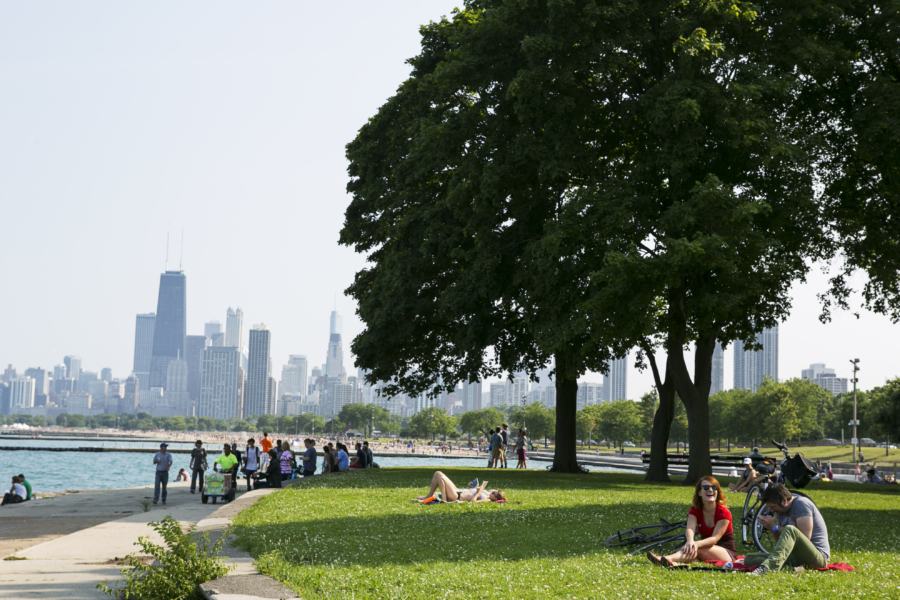 Safety tips
Pedestrians have the right of way
Wear protective gear while biking or skating
At night, wear highly visible, reflective materials
Signal to others and always pass on the left
Before entering the Trail, look both ways and yield to oncoming traffic
If you need to stop for any reason, do so on the side of Trail, allowing others to proceed
Don't bike or skate while wearing headphones or under the influence of alcohol
(Trail safety tips courtesy of the Chicagoland Bicycle Federation)