Chicago has earned a reputation as one of our nation's top culinary capitals. And, no wonder — food is an integral part of our city's rich history.
The first major influxes of immigrants came to Chicago in the mid-1800s, bringing with them not only their hopes and dreams, but their culinary traditions. Today, these diverse contributions have made Chicago's dining scene into a rich tapestry of culinary cultures.
So what should you eat while you're here? The answer is a little bit of everything. Don't miss trying a true taste of our city with these iconic bites and must-eat dishes that represent the best food in Chicago.
Chicago-style hot dog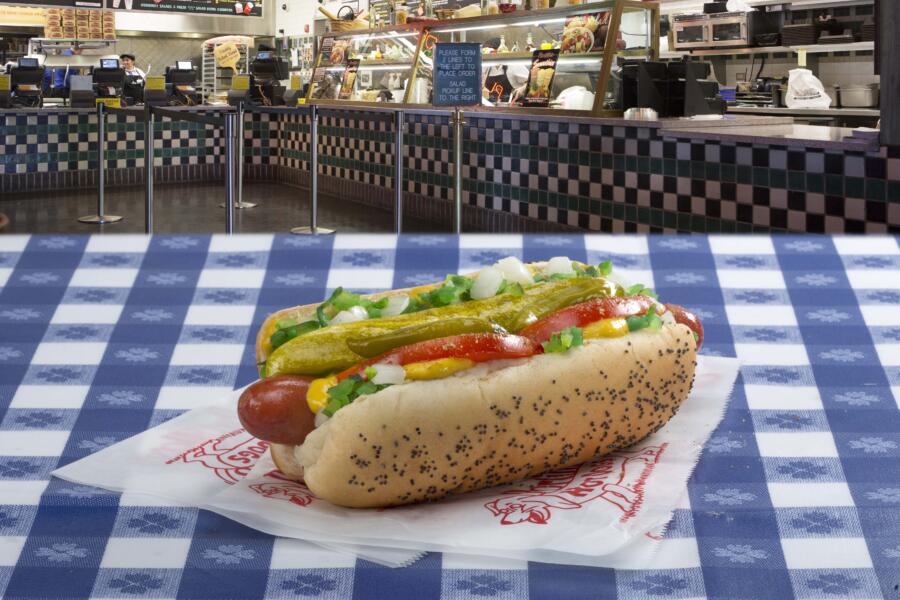 The world-famous "Chicago dog" is a savory treat whose reputation is surpassed only by its tantalizing tastiness. Put an all-beef frank in a poppy seed bun, decorate the top with yellow mustard, chopped white onions, sweet pickle relish, a dill pickle spear, tomato, and sport peppers, then add a dash of celery salt. Ask a local where to get a classic Chicago dog, and they may point you to Portillo's, a can't miss. Remember, on Chicago-style dogs, no ketchup is allowed!
Garrett Mix popcorn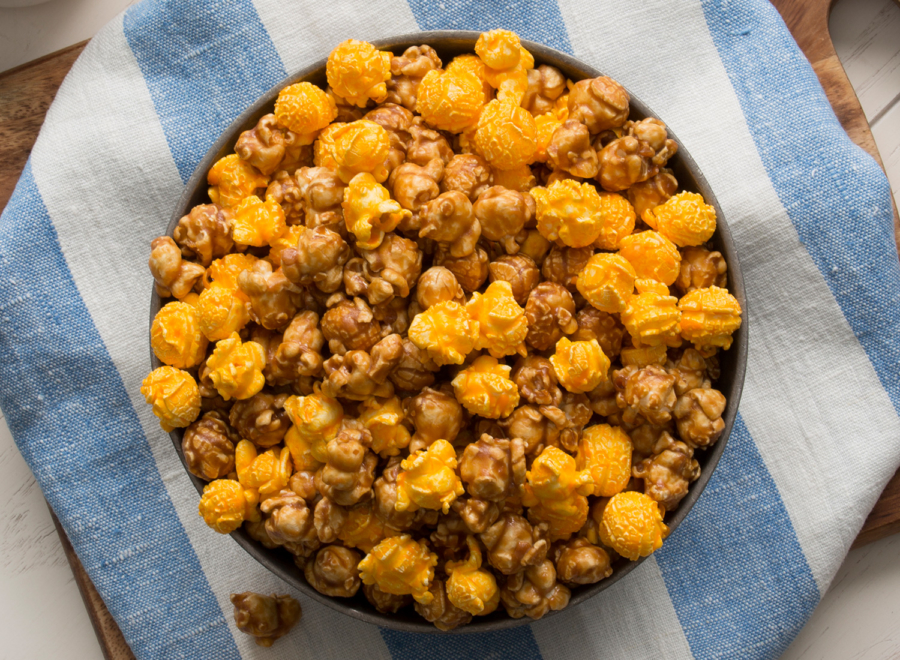 Circa 1949, you could have found Gladys Otto, Garrett Popcorn Shops founder, selling bags of CaramelCrisp, CheeseCorn, Buttery, and Plain styles of popcorn for 5 cents a bag on the streets of Chicago. Today, these treats are still made in copper kettles, much like they were three generations ago. In addition to Buttery and Plain, Garrett's handcrafted recipes also include Spicy CheeseCorn and four different CaramelCrisp recipes in Pecan, Macadamia, Cashew, and Almond. Don't pass up trying their best-selling, world-famous Garrett Mix: an addicting mix of cheddar and caramel popcorn.
Deep dish pizza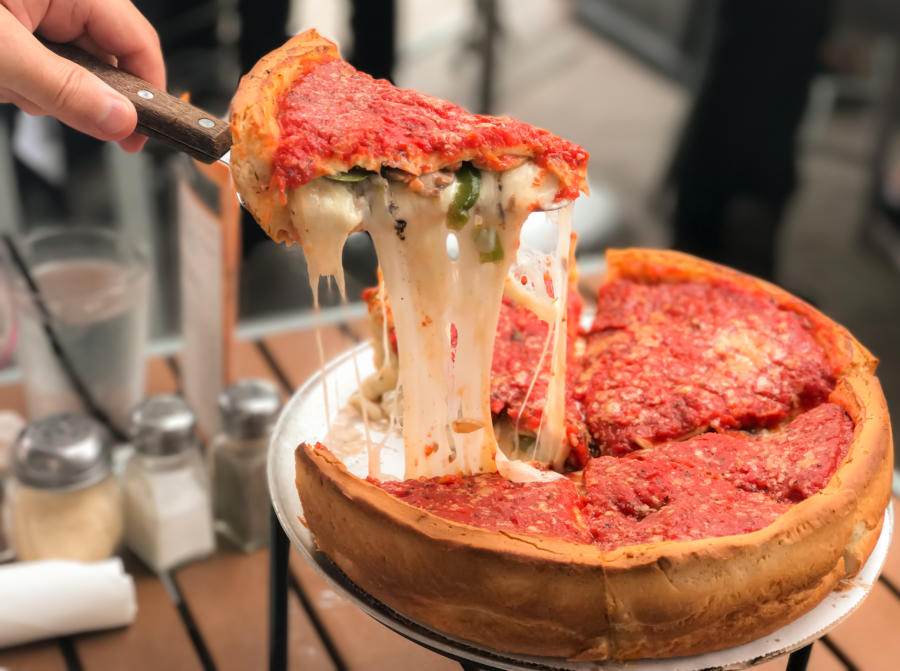 With all due respect to the Chicago-style hot dog, some will insist that deep dish pizza is truly the most local of local foods. We're not going to take sides, though. The origins of deep dish have been lost to history, though Uno Pizzeria & Grill (reputed to be the first to serve it) has been pleasing customers with their take on the local specialty since 1943.
What makes deep dish special? Well, for starters it's not just a flat dough base — tall walls of buttery crust hold in loads of mozzarella, topped off with tangy tomato sauce. These hefty pies are overflowing with melty cheesy goodness. Find more deep dishes at Lou Malnati's, Gino's East, and Giordano's.
Jibarito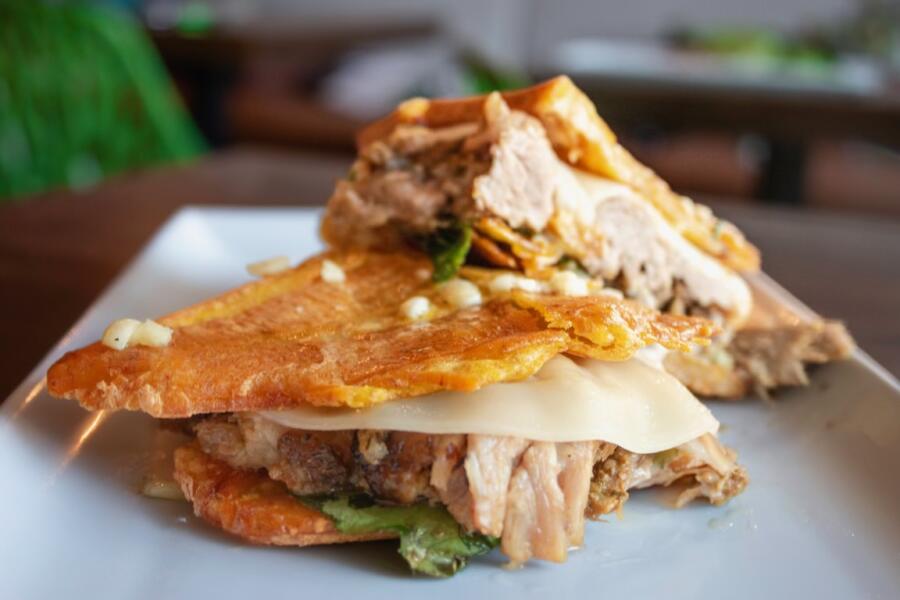 You can thank Chicago's thriving Puerto Rican communities for the jibarito. This local creation is the stuff of sandwich legend, made with sliced and fried plantains, your choice of protein (seafood, meat, or vegetables), and generously adorned with lettuce, mayo, and cheese. May we suggest that for a taste of the real deal you pick up a jibarito from La Bomba in Logan Square, Papa's Cache Sabroso in Humboldt Park, or Marina's Bistro in Uptown.
Eli's Cheesecake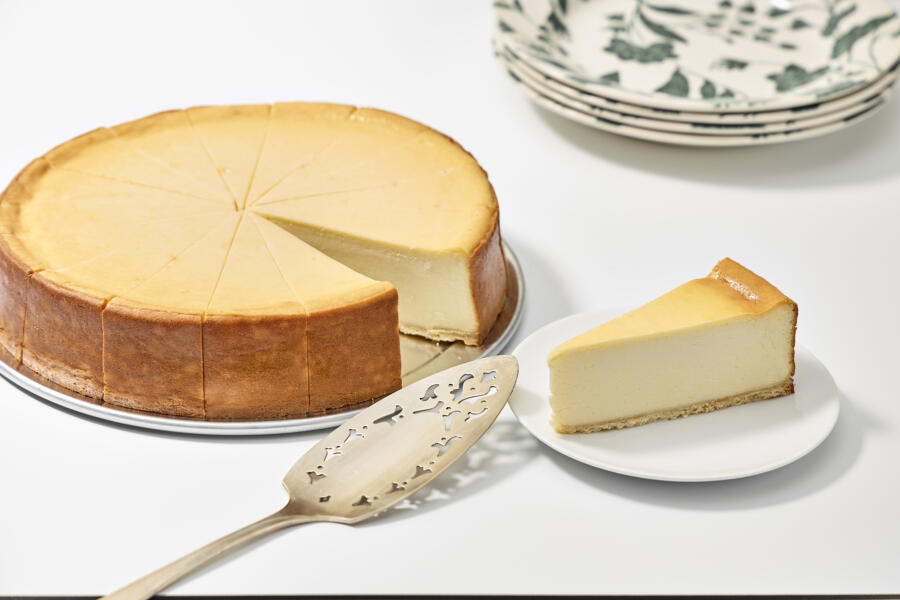 This classic Chicago dessert first debuted at the inaugural Taste of Chicago, the nationally renowned food festival that's become one of the largest of its kind in the world. At family-owned Eli's Cheesecake, making cheesecake is an art. Interestingly, Chicago's popular Eli's The Place for Steak was the home for this scrumptious cheesecake that has outlived the very restaurant that invented it. This delicious treat comes in 40 unique flavors, but their most popular are original plain, chocolate chip, and strawberry topped.
Italian beef
Meet the Italian beef sandwich, a Chicago original that was created by the city's Italian immigrant community in the early 1900s. Though disputed, the commonly heard backstory involves an innovative street peddler named Anthony Ferrari, who made inexpensive sandwiches using thin-sliced beef, stewed in its juices, in order to feed large (and hungry) wedding crowds. Ferrari's son Al, namesake of the locally famous Al's Italian Beef, helped popularize a sandwich that today ranks among the city's most famous, original dishes.
Steakhouse fare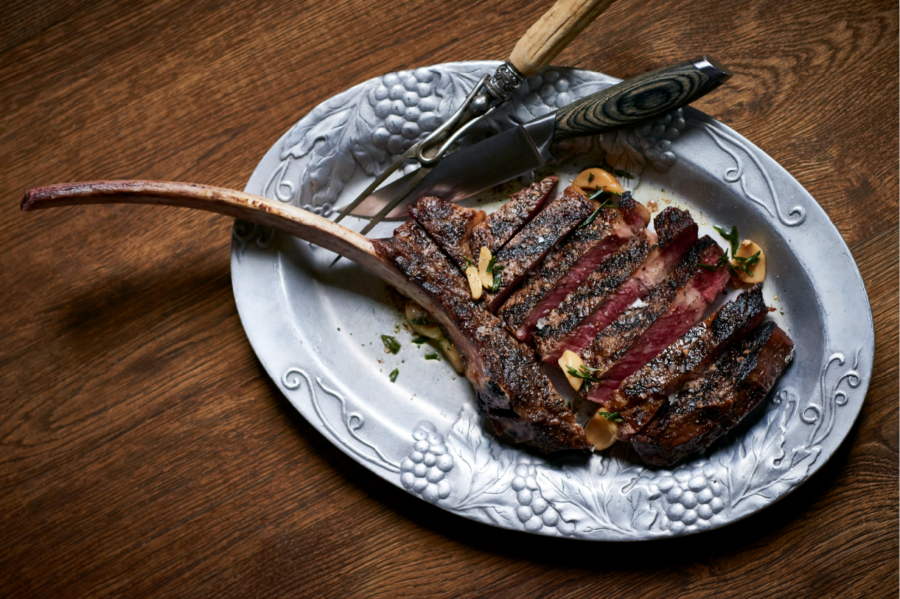 Hungry for a great steak that's truly a cut above the rest? A steak cooked in the city that was once considered America's number-one source for beef? Then sink your teeth into a T-bone at Gene & Georgetti, a famously old-school steakhouse that is both elegant and intimate. Other local favorites include classics like Gibsons Bar & Steakhouse and Rosebud Prime, plus modern options like RPM Steak.
Explore more: Get a taste of Chicago's best steaks at these top Chicago steakhouses.
The Original Rainbow Cone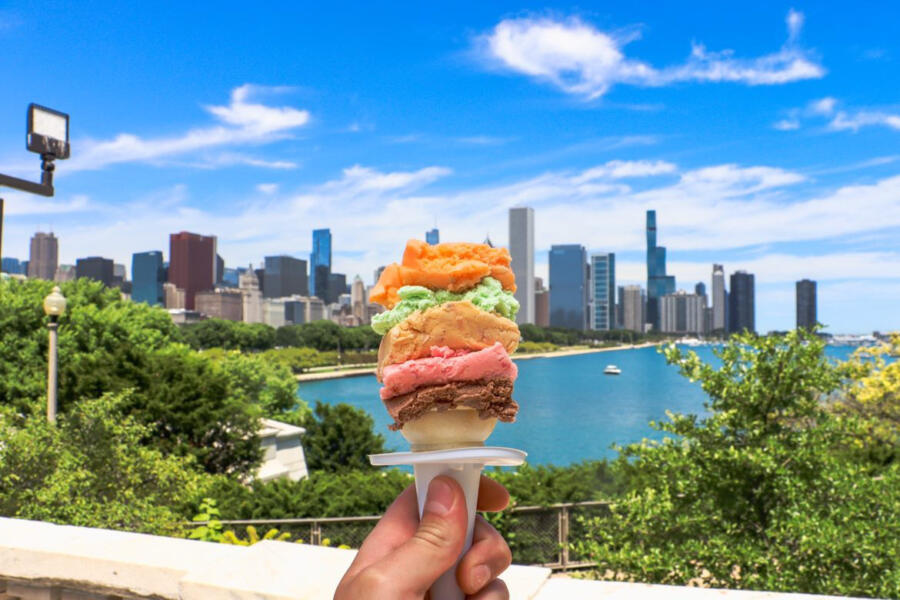 They say "life's too short for just one flavor." The Original Rainbow Cone is a Chicago institution whose signature namesake treat is a cone stacked with slices of orange sherbet, pistachio, Palmer House (New York vanilla with cherries and walnuts), strawberry, and chocolate ice cream. Try the ultra-photogenic treat at Rainbow Cone's original Beverly location or their Navy Pier outpost.
Greek cuisine
The Mediterranean vibe is alive in the Greektown neighborhood, thanks to its Hellenic community that has made this area home for generations. You can get a taste of the culture at Greek Islands, billed as "America's most popular Greek restaurant" — thanks in no small part to its famed flaming saganaki appetizer (Kasseri cheese flamed in brandy), dramatically set aflame right next to your table.
Shaved ice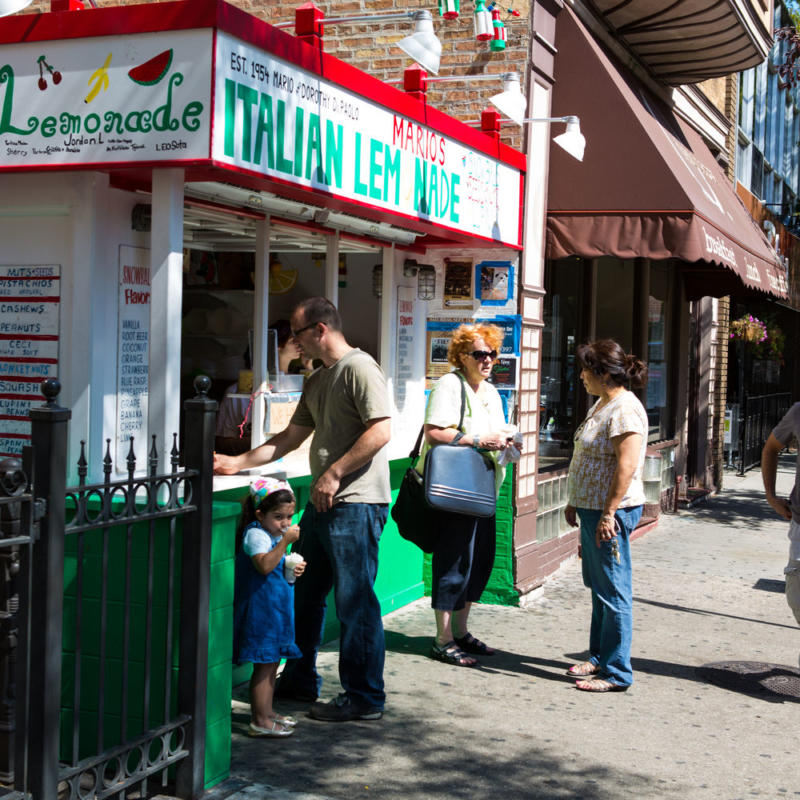 Summertime in Chicago calls for a sweet, cold treat. Luckily, refreshing flavored ice can be found all over town at places like Mario's Italian Lemonade, a small curbside dessert stand that's been a part of the Little Italy neighborhood since 1954. The seasonal family-run shop is open on bustling Taylor Street during the warmer months.
Barbecue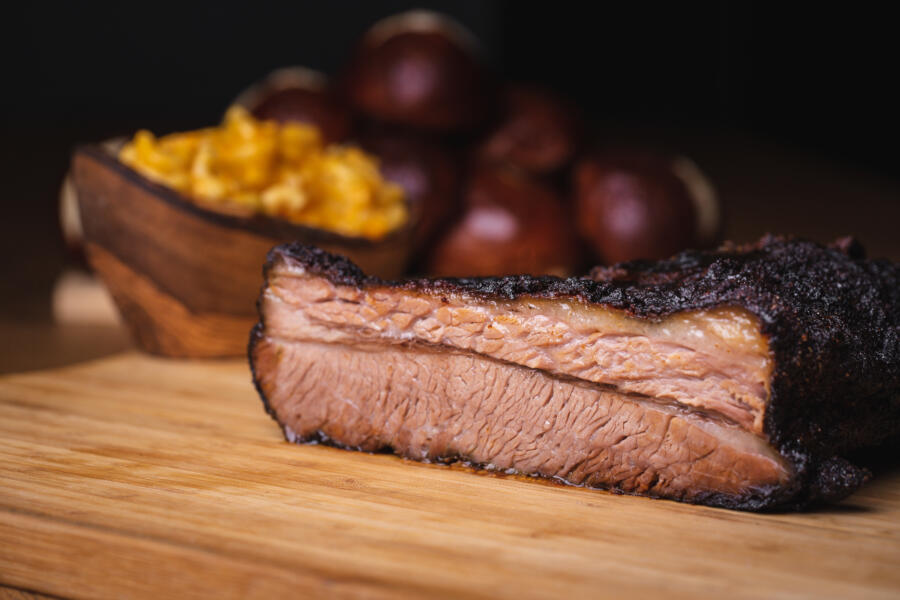 "Ribs, and keep 'em coming!" said Frank Sinatra during one of his many meals at Twin Anchors Restaurant & Tavern. And you can trust Ol' Blue Eyes. Among barbecue restaurants, Twin Anchors is one of the city's oldest (1932) and best (receiving a Bib Gourmand award from the esteemed Michelin Guide). You'll find plenty of other great barbecue joints throughout the city, including Chicago standouts Slab BBQ in South Shore and Lexington Betty Smokehouse in Roseland.
Explore more: Don't miss these essential Chicago barbecue restaurants.
Corned beef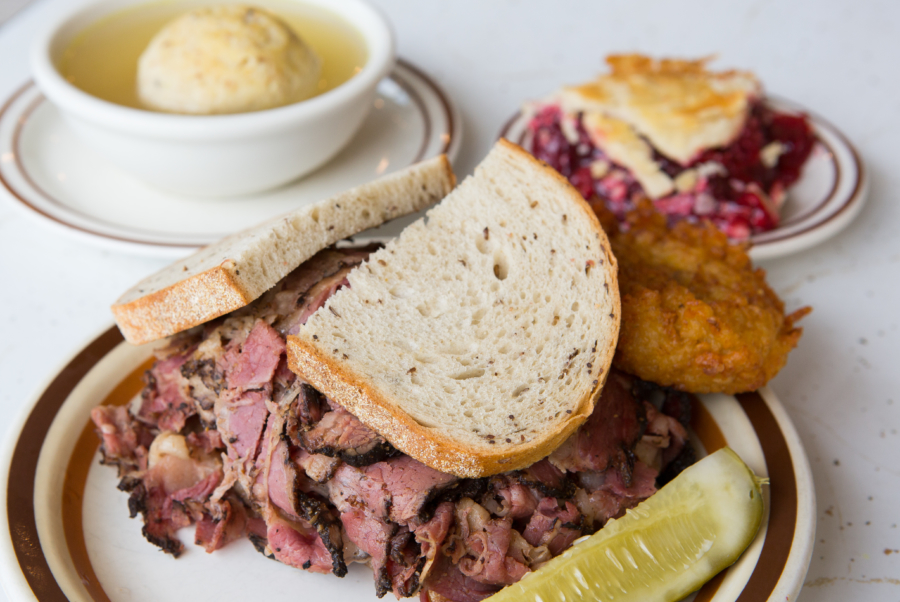 Corned beef is a big deal in Chicago, thanks to the influx of Irish who came in droves during the 1800s. The poorest of the city's poor at the time, they bought brisket (the cheapest cut of meat), brined and spiced it, and served it with cabbage. Corned beef hits your plate with a soft, tender texture and a spicy, sour, saltiness that has held its appeal for nearly two centuries. Wanna find out what the fuss is about? Visit Manny's Cafeteria & Delicatessen, a city institution since 1942, and you'll see why corned beef is as popular today as it was then. Manny's sandwiches are piled high with tender slices of this blessed beef nestled between two slices of butter-soft rye — a melt-in-your-mouth treat.
Fried chicken
There's fried chicken, and then there's Harold's fried chicken. The famed chicken shack — which has been serving locals since 1950 and immortalized by legends like Kanye West, Change the Rapper, Common, and beyond — has become a Chicago institution with locations throughout the city. Make sure to order your chicken with Harold's famous mild sauce.
A classic cheeseburger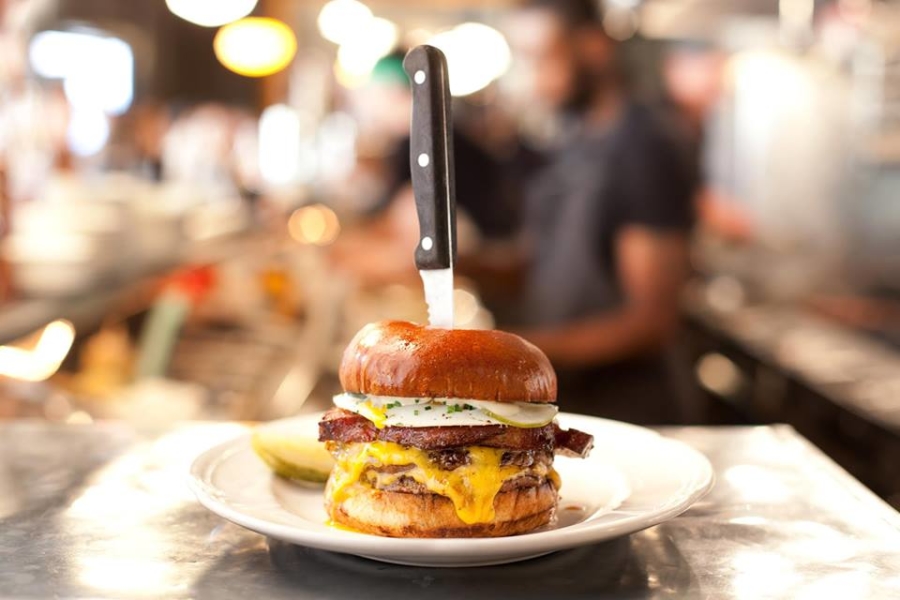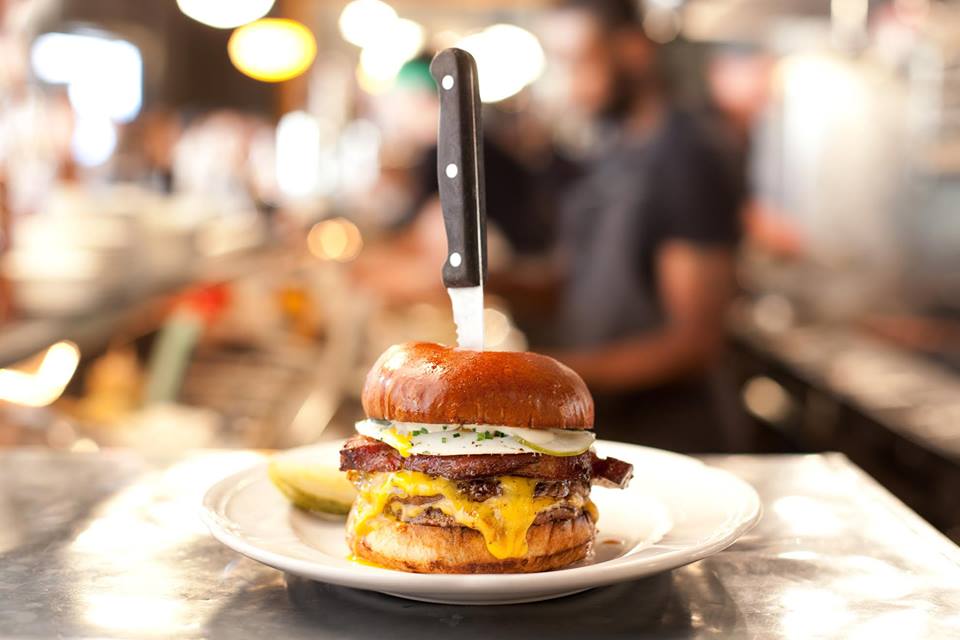 Some say a burger is a burger. But in Chicago, a cheeseburger takes on a different-than-anywhere-else local flavor. Who does Chicago-style cheeseburgers best? Try the Billy Goat Tavern (home of the beloved Cheezborger) or Kuma's Corner (try the Black Sabbath or the Goatsnake burger). And if you have the time, don't miss Food Network's top burger in America at Au Cheval and discover for yourself why they're worth the wait.
Authentic tacos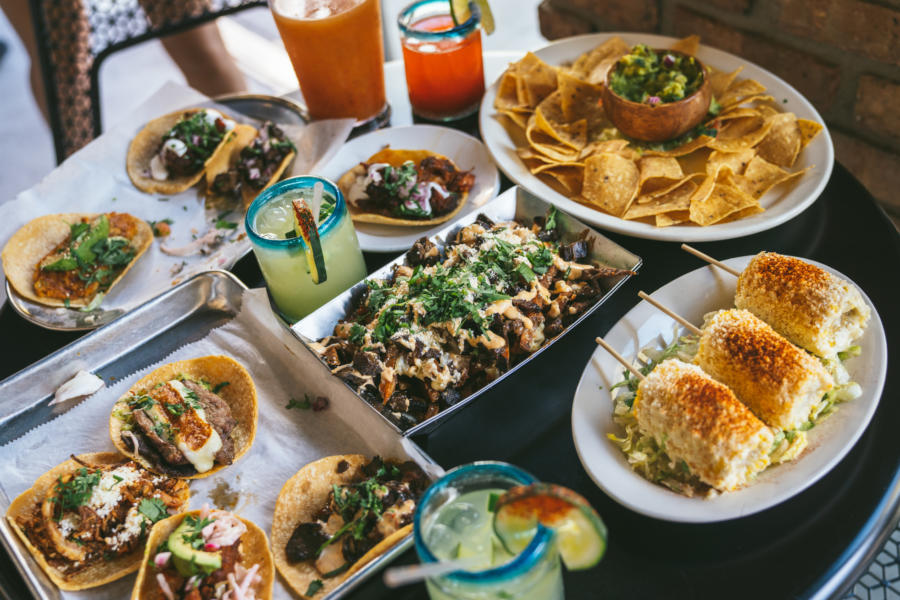 Tacos take on a uniquely local flavor at Las Carnitas Uruapan, where Chicagoans have been lining up for ultra-flavorful, slow-cooked pork street tacos since 1975. Taco aficionados looking for other flavorful options to try should consider Taqueria El Milagro for its made-from-scratch tortillas or colorful 5 Rabanitos. You can't go wrong with any of the many family-owned taquerias in Pilsen or Little Village, Chicago's hubs for Mexican American culture and cuisine.
Chicken Vesuvio
Deep dish pizza, Italian beef, chicken Vesuvio…the list of Italian contributions to Chicago's cuisine is long and legendary. Order the "best Chicken Vesuvio in the city" (according to the Chicago Tribune) at Harry Caray's Italian Steakhouse, where half a bone-in chicken is roasted with quartered potatoes, sweet peas, garlic, and white wine. While great Italian can be found throughout town, may we suggest you start your search by exploring Chicago's Italian Village or the Little Italy neighborhood and discover the best for yourself.
Polish sausage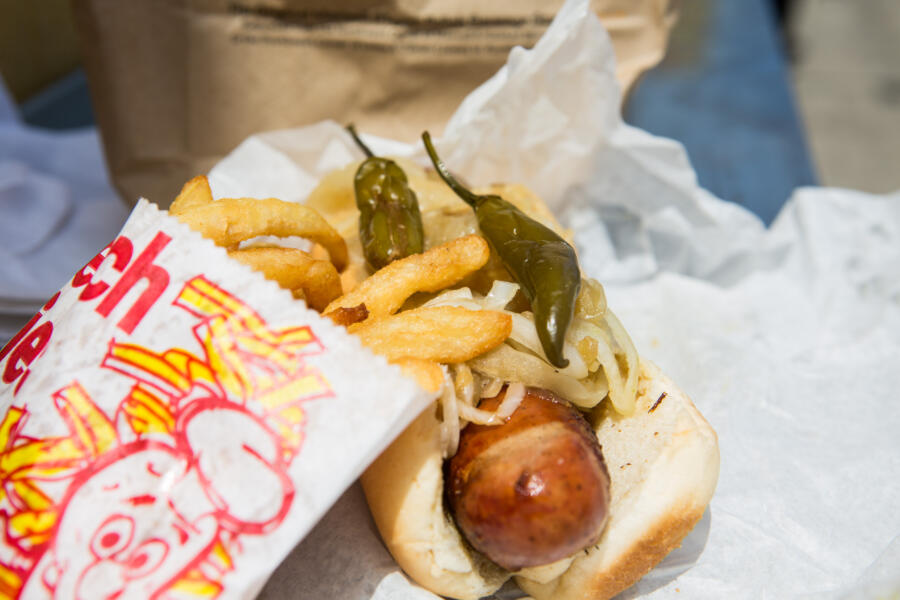 Filling, flavorful, and easy on the wallet, Jim's Original has been serving its "Original Maxwell Street Polish Sausage Sandwich" since 1943. More than just meat on a bun, Jim's website describes its famous creation best: "There are no words in any language known to man that can adequately describe this world-famous and much-imitated sandwich." Try it for yourself to see what the hype is all about.
German fare

Beer and brats are Chicago staples, and The Berghoff serves some of the best. This family-owned restaurant has been in business since 1898 — an era when a beer cost a nickel and came with a complimentary sandwich on the side. Another historical nugget: The Berghoff obtained the first liquor license in Chicago after Prohibition ended.
Chicken pot pie
The Walnut Room, on the 7th floor of Chicago's landmark Macy's on State Street, has a tasty claim to fame. The first-ever restaurant to open in a department store, The Walnut Room is known for its classic Mrs. Hering's Chicken Pot Pie, a flaky, flavorful comfort dish that's been on the menu since 1890. And if we were to suggest a great time of year to visit, it's a truly special treat to dine here during the holidays when you can enjoy that famous pot pie under Macy's Great Tree — the store's beautifully decorated 45-foot-tall centerpiece.
The original brownie
The 1893 Chicago World's Fair introduced the world to so many new foods and drinks. The most noteworthy among them — with apologies to Cracker Jack, Juicy Fruit gum, and Cream of Wheat — is the delicious brownie. Why not enjoy one at the place where it was born (the famed Palmer House) at the direction of socialite Bertha Palmer. The hotel's kitchen still uses the sam century-old recipe today.
Swedish cinnamon rolls
Forget what you think you know about cinnamon rolls the moment you walk into Ann Sather. This Swedish diner, opened by its namesake in 1945, has a quaint, neighborhood-oriented feel, and is as well-known for its frosting-covered cinnamon treats, as well as its phenomenal brunch menu. Visit any of Ann Sather's three locations in Lakeview and Edgewater for a taste of sweet home Chicago.