---
Why we love it
How long do you have? The Loop is the heart of the city and it's bursting with iconic Chicago attractions, including historic architecture, river cruises, Millennium Park, the Chicago Riverwalk, a vibrant theatre district, incredible dining, shopping along State Street…and that's just for starters.
Explore like a local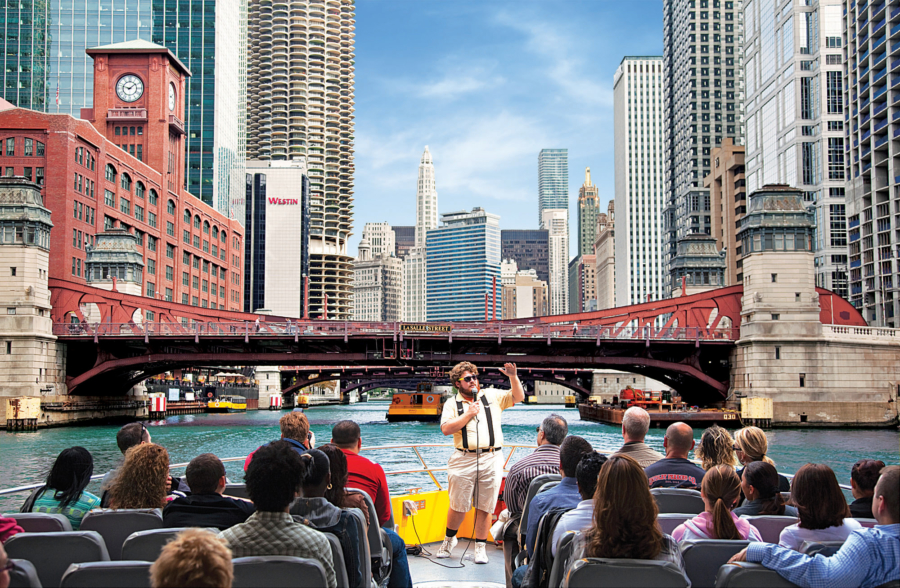 Kayak the Chicago River on a guided tour for jaw-dropping views of some of the city's most iconic architecture.
Explore the architectural greatness hidden inside the Chicago Cultural Center, where you'll find free exhibits, live shows, a maker marketplace, and more.
Catch a free concert or movie screening under the stars in Millennium Park, a favorite local activity in the summer.
Insider tips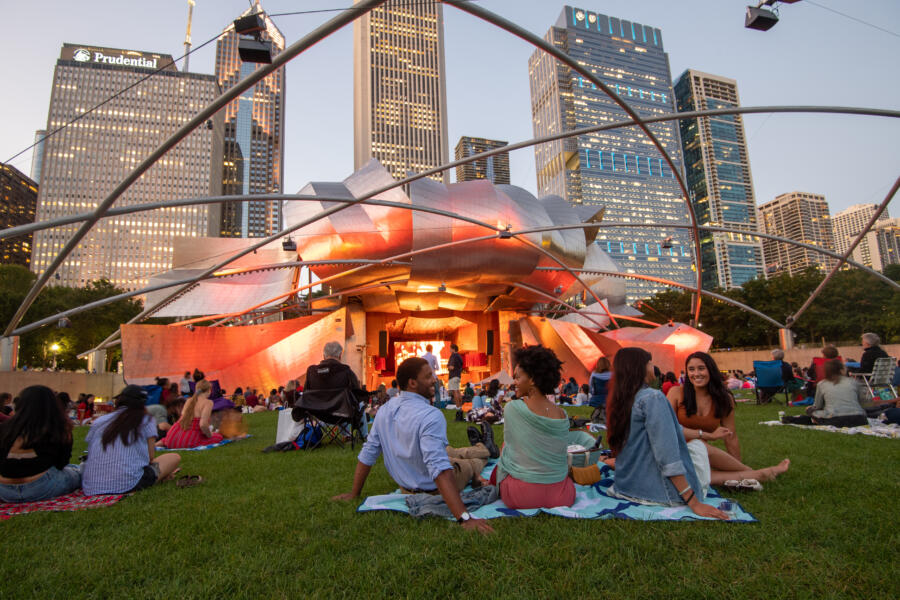 As Chicago's official downtown area, the Loop is celebrated for its dynamic architecture and big city buzz. To get a grasp on the area's architectural legacy, start your visit with one of the many great architecture river cruises, like the Chicago Architecture Foundation Center River Cruise aboard Chicago's First Lady Cruises.
The Loop is also home to the award-winning Chicago Riverwalk, a pedestrian-only pathway lined with great waterfront restaurants, the McCormick Bridgehouse & Chicago River Museum, and the mind-blowing digital art display Art on theMART.
On the lakefront side of the Loop, you'll also find the Millennium Park campus — home to iconic Cloud Gate (aka "The Bean"), Crown Fountain, peaceful Lurie Garden, and the Jay Pritzker Pavilion that hosts legendary music festivals like the Chicago Blues Festival, Chicago Jazz Festival, and a free summer music series and film series. Right next door, you can rock climb, skate, and play at whimsical Maggie Daley Park.
Get your culture fix at the historic Art Institute of Chicago, one of the top museums in the world according to TripAdvisor. It's also one of the oldest and largest art museums in the country, home to one of the most impressive collections of Impressionist art in the world.
Nearby, the Chicago Cultural Center is a stunning landmark filled with free exhibits, art, and performances. Gaze up at the largest Tiffany stained glass dome in the world while you're there. And at Skydeck in Willis Tower (formerly Sears Tower), you can step out onto The Ledge — a glass box that extends outside the building, 1,353 feet up.
Last but not least, the Loop is where you'll find Chicago's celebrated Theatre District, buzzing with Tony Award-winning shows, world premieres, Broadway in Chicago, and glittering marquees at the likes of the Auditorium Theatre, the Cadillac Palace Theatre, and the Nederlander Theatre.
Chicago Greeter: free guided tours
Taste, shop and explore the neighborhoods with a friendly local as your guide. Explore rich histories, diverse cultural traditions and hidden treasures. See sides of the city you may not have adventured out to on your own, and take away a truly authentic Chicago experience. Greeter visits are customized based on your choice of neighborhoods, language and interests.
Request a tour with a Chicago Greeter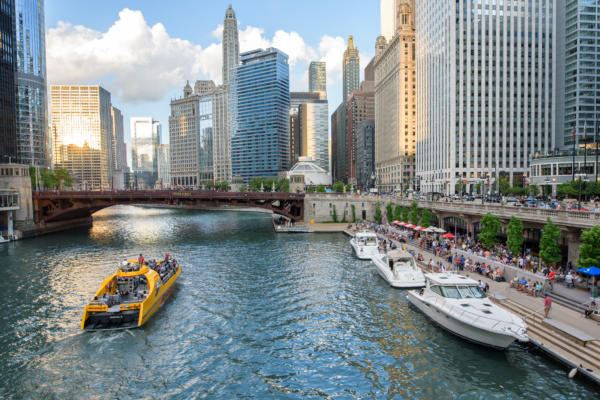 Located on the south bank of the Chicago River, the award-winning, pedestrian-friendly Chicago Riverwalk stretches 1.25 miles from Lake Michigan to Lake Street. Along the…