---
Why we love it
Wrigleyville is home to historic Wrigley Field, the second oldest ballpark in the country. Whether or not you're a sports fan, you can't help catching a little Cubs fever while you're here.
Explore like a local
Insider tips
Wrigley Field, also called "The Friendly Confines," is famous for its ivy-covered outfield walls, manual scoreboard, and lively atmosphere. It's also home to the Chicago Cubs, famous for their 108-year journey from lovable losers to 2016 World Series Champions.
The area around the stadium is known as Wrigleyville, and it's bursting at the seams with sports bars, souvenir stalls, and die-hard Cubs fans. Walk up and down Clark Street to stop into the area's many bars and restaurants usually filled with locals, even when it's not baseball season.
For a drink before or after the game, The Cubby Bear, Murphy's Bleachers, and HVAC Pub are all long-time classics. If you're looking for a bite to eat, Asian dishes at Cozy Noodles & Rice, tacos at Big Star Wrigleyville, or pizza at Happy Camper are just a few of the popular spots in the area.
Right outside the stadium, you'll find the open-air Gallagher Way. It's a popular gathering spot for neighbors, fans, and visitors all year long. A slew of events are hosted here, including farmers' markets, an outdoor concert series, film screenings, and a holiday winter wonderland complete with an ice skating rink.
Chicago Greeter: free guided tours
Taste, shop and explore the neighborhoods with a friendly local as your guide. Explore rich histories, diverse cultural traditions and hidden treasures. See sides of the city you may not have adventured out to on your own, and take away a truly authentic Chicago experience. Greeter visits are customized based on your choice of neighborhoods, language and interests.
Request a tour with a Chicago Greeter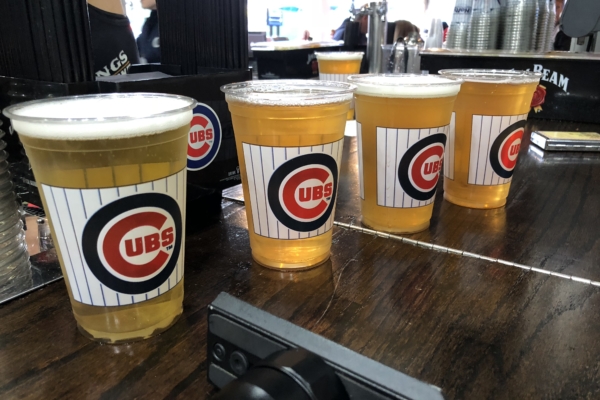 If you're looking for a good time, look no further than Wrigleyville. You'll find lively sports bars, cool new restaurants, and (of course) the Chicago Cubs.