During the warm weather months, visitors can enjoy Chicago's abundant sunshine and incredible scenery while sightseeing by foot. From specialty tours to delicious food tours, there's a Chicago walking tour to suit all kinds of groups. Browse their incredible range of tour offerings — see magnificent churches, taste local street eats, travel back to the Prohibition era — but also be sure to inquire about custom tour options.
Art, architecture, and history tours
Chicago Architecture Center
The Chicago Architecture Center offers more than 70 walking tours to choose from, all given by certified volunteer docents who have undergone hundreds of hours of training. From downtown tours to walks through Chicago's fascinating neighborhoods, choose from an array of locations and architecture styles to explore.
Chicago Detours
History, culture, and architecture come together for these guided tours, which take place both indoors and outdoors. Visitors will glean insider information and little known historical facts about Chicago's public art, urban design and cultural history.
Inside Chicago Walking Tours
What are the stories that stick with you after you've traveled to a city? With Inside Chicago Walking Tours, you will walk away with quite a few. Get an in-depth retelling of Chicago's history and hear the memorable and real-life tales of immigrants, explorers, and early Chicagoans, all while walking through unique neighborhoods and culturally-rich districts.
Free Tours by Foot
These pay-what-you-like tours are perfect for budget-friendly trips. The tours cover Millennium Park, the Loop and much more. While their private tours are not free, they aim to be affordable with different rates based on group size and tour length.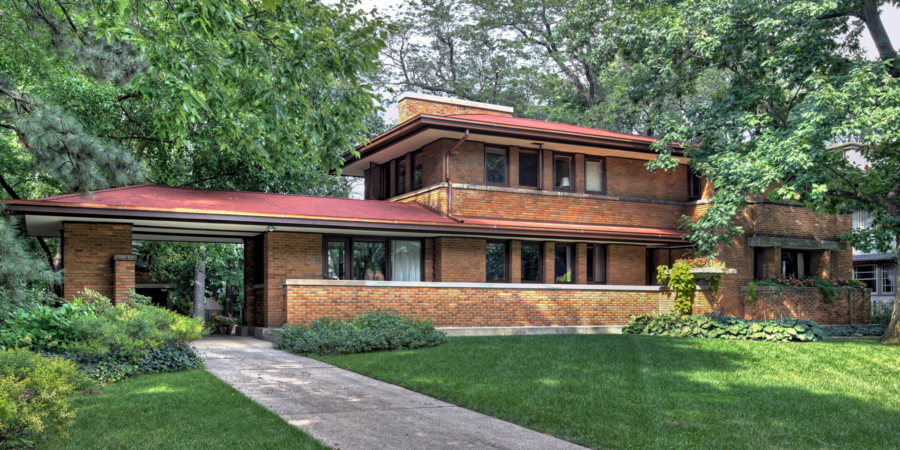 Frank Lloyd Wright Home and Studio
Architecture buffs won't want to miss a tour of this complex, which served as the private residence and workspace of renowned architect Frank Lloyd Wright. A number of tour options are available, including a guided tour of the interior space plus the surrounding neighborhood and famed Unity Temple.
Noble Private Art Tours
For a customized experience, book a tour with Cynthia Noble, who offers private tours of galleries and museums. She can tailor each experience to the interests of the group, allowing for a truly one-of-a-kind art and architecture tour. Tour language options include English, Spanish, Italian, and French.
Wild Onion Walks Chicago
Visitors will get a history lesson as they walk along Chicago's streets, seeing everything from bridges and cemeteries to parks and rivers. After learning more about Chicago's gems — The Magnificent Mile, Chicago River, Millennium Park, and more — visitors will have a whole new appreciation for the city.
Food and beverage tours
Chef Driven Food Tours
These are Chicago's only food tours guided by professional chefs, and as a result, visitors will be able to experience some of the city's best off-the-beaten path eateries in some of the hottest neighborhoods, all while leisurely walking and learning about the cuisine, culture, and insider stories behind the stops.
Chicago Beer Experience
Visitors can experience Chicago's flourishing craft beer scene while walking the city and its microbreweries on one of these seasonal beer tours.
Chicago Food Planet Food Tours
These three-hour food tasting and cultural walking tours take visitors on a journey through little known neighborhoods and local hidden gems. For a truly local experience, these food tours take guests through international bakeries, specialty food stores, mom-and-pop shops and more.
History On Tap
Discover the secrets and folklore surrounding Chicago's drinking history, from secret doors left over from Prohibition days to tiny dive bars formerly frequented by big-name movie stars from Hollywood's Golden Age. Visitors will be able to make the rounds at the city's most beloved taverns, all while learning local history and stories.
Spice of Life Tours
Visitors can experience the unique cultures and foods in Chicago's many global neighborhoods with these neighborhood walking tours. Choose from three tours: Chicago's Little India Food Tour, Chicago's Little Arabia Food Tour, and Chicago's Chinatown Food Tour.
Tastebud Tours
For foodies, this walking tour is a must. Visitors can walk through the heart of the city and into its most beloved eateries. From deep-dish pizza to Chicago-style hot dogs to Italian beef, your taste buds will sing on this walking tour.
Specialty tours
Amazing Scavenger Hunt Adventure – Chicago
These exciting tours turn the entire city into a playground with a fun scavenger hunt. Guided with any smart phone, this tour-turned-game will take guests through the city's hidden gems, historic buildings, well-known landmarks, and outdoor public art as they compete in teams to solve clues along the way.
Descubre Chicago
As the only sightseeing company in Chicago offering guided tours exclusively in Spanish, this gives Spanish-speaking visitors the opportunity to see and experience the city's best attractions and architectural marvels, while comfortably learning in their native language.
The Second City's Neighborhood Tour
Experience the humor of The Second City, Chicago's famed sketch comedy company, while learning about the architecture, history, and development of the charming Old Town neighborhood. This seasonal tour (May-October) also takes visitors to legendary alumni haunts, while sharing hilarious stories about the former performers — from big names of today like Tina Fey and Bill Murray to comedic legends like John Belushi.
Free tours
Chicago Greeter
This free, year round service allows small groups (up to six guests) to enjoy a customized tour led by local volunteers who want to share their love of Chicago. Book a tour, and select a neighborhood or area of your choice. This popular service is available in 10 languages, with the options for 25 neighborhoods and 40 interest areas.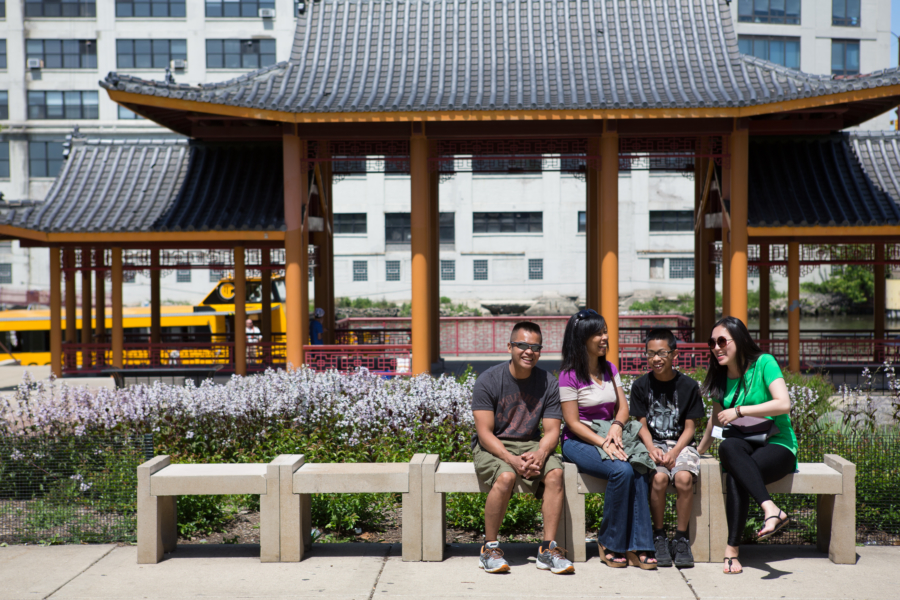 MetroWalkz
Visitors can put their smartphones to good use by using Metrowalkz' mobile self-guided tours. Offering a number of tours, this is an ideal option for visitors looking to explore the city at their own pace, on their own schedule.