September is here! Time to enjoy the last days of warm weather with plenty of exciting events, including live music, drive-in movies and plays, an art-inspired flower show, and so much more. Grab that mask and get ready to discover all the creative ways to keep your distance and do something actually cool IRL all around the city. Here's our list of just a few of the top things to do this September in Chicago. 
Spend a night at the zoo
The Lincoln Park Zoo is inviting guests to an adults-only Night at the Zoo on Saturday, Sept. 12. Sip wine and craft beers as you stroll the zoo with no kids or crowds, just the animals in their outdoor habitats. Plus, a large portion of the proceeds will benefit Lincoln Park Zoo, helping the zoo stay free and open 365 days a year. Get your tickets today.
Celebrate Latino culture with drive-in theatre
Destinos al Aire is a live, drive-in experience celebrating local Latino theater companies, musicians, and films…all from the comfort and safety of your car. On Sept. 17, artists with local Latino companies Aguijón Theater, Repertorio Latino Theater Company, Teatro Vista, and UrbanTheater Company will provide videos and special messages, as well as live vignettes of their work at the Chitown Movies Drive-in in Pilsen. Traditional dance, folk music, festival food, and a few surprises round out the evening. Buy your tickets.
Admire a living water lily wall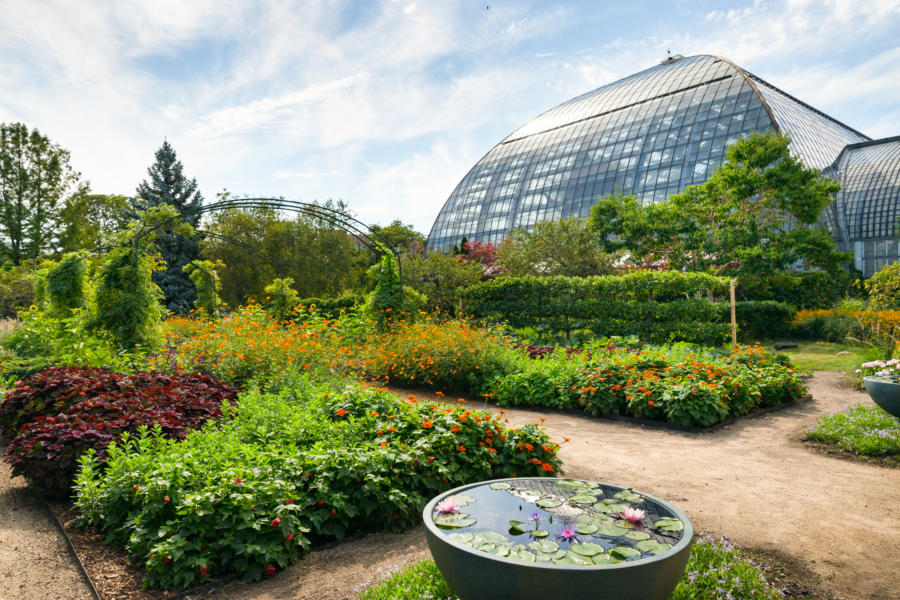 Inspired by the new Monet exhibit at the Art Institute of Chicago, the historic Garfield Park Conservatory is bringing the artist's works to life with The Flowers of Monet in the conservatory's outdoor gardens. A living wall inspired by the Water Lilies series will provide an unusual interpretation of his work, while a special display in the Artist's Garden will feature key examples of the plant life that captured Monet's imagination. Reservations are required for this special experience.
Set sail on a cruise with a top architect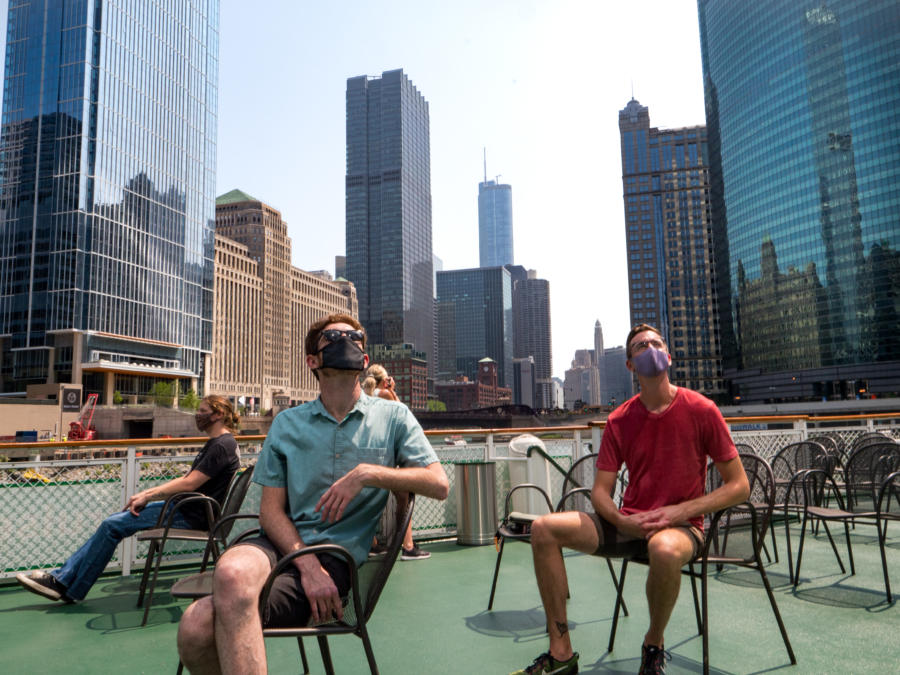 The Chicago Architecture Center is hosting special architect-led river cruises this September. Step aboard Chicago's First Lady to hear about the city's most iconic riverfront buildings from the people who designed them. They're also resuming the popular Architect Talks series in fall 2020 with field leaders like Jeanne Gang of Studio Gang and Ole Scheeren of Büro Ole Scheeren.
Experience Chicago Gourmet at home or in person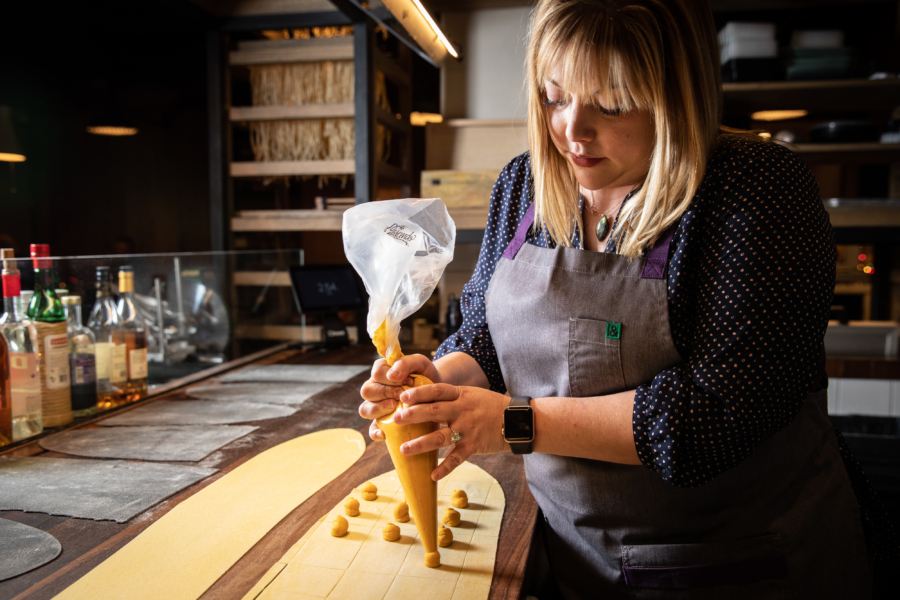 Chicago Gourmet, one of the nation's most distinguished food festivals, has curated a robust schedule of events this month celebrating Chicago's diverse culinary landscape. Their Go Gourmet Dinner Series includes special, in-person dinners at many of the city's top restaurant, while the Go Gourmet Virtual Series features live cooking demos and meal kits from many of the city's most beloved chefs. Learn more.
Immerse yourself in Monet's masterpieces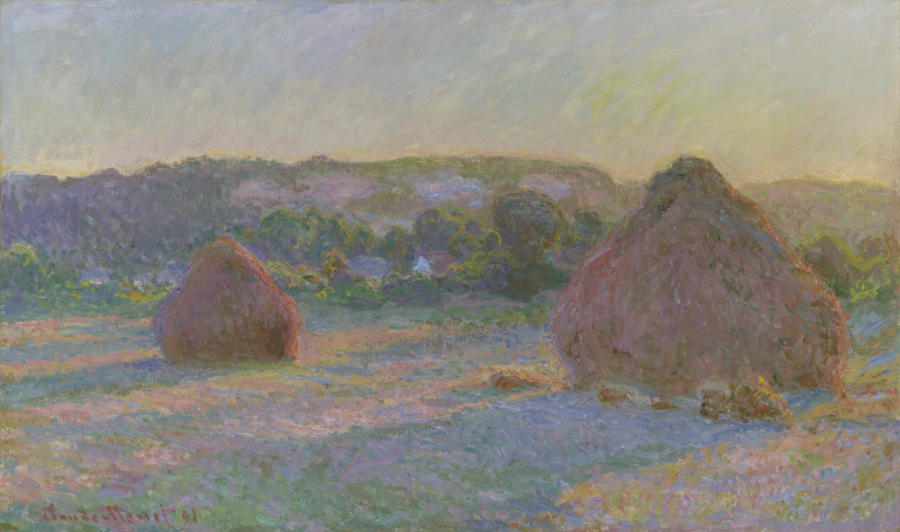 Chicago and Monet have a long history together, and the Art Institute of Chicago is celebrating that connection in its latest world-class exhibit, Monet and Chicago. The exhibit, which opens Sept. 5, includes the museum's own Monet collection (the largest in the world outside Paris) alongside many of the artist's more rarely seen works. Buy your ticket in advance.
Meet the Shedd's famous penguins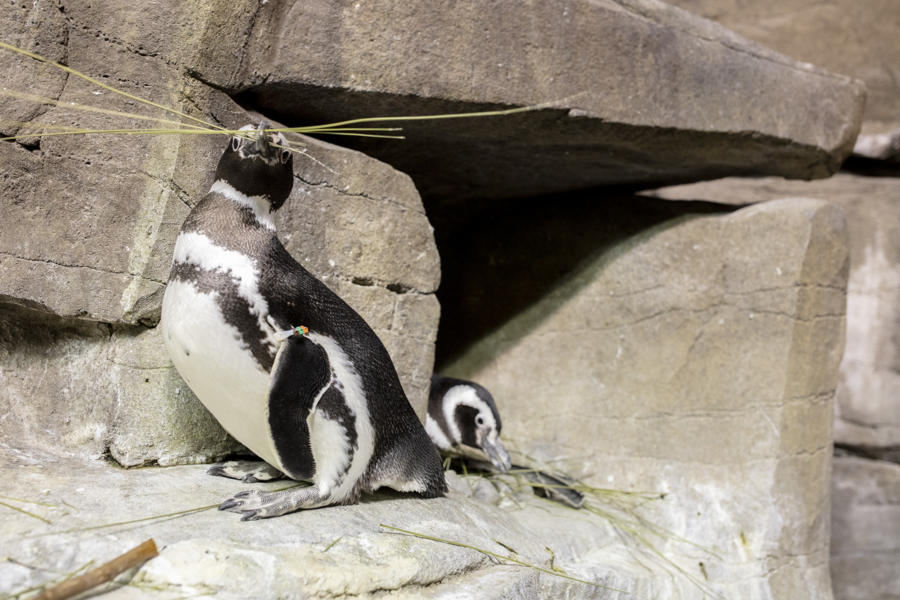 When the Shedd Aquarium closed to visitors, its penguin pals — Wellington, Izzy, and Darwin — set off to meet the other marine friends that live in their aquatic home. Their fun tour, captured on social media, inspired the aquarium's new Virtual Penguin Encounters, which offers penguin fans the chance to chat live online with a Shedd trainer during a behind-the-scenes visit to learn more about these beloved birds. Or opt to visit the penguins in person, now that the museum has opened its doors once again: the Shedd Aquarium's Abbott Oceanarium is home to 30 lovable penguins.
Hit the drive-in for an old-school movie night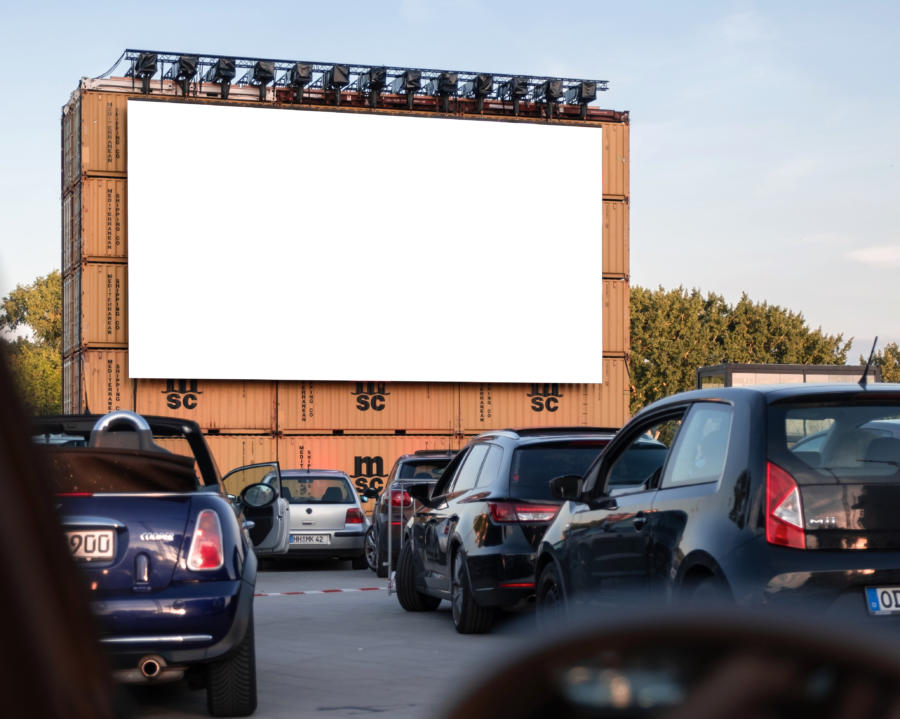 Drive-in movie theatres are the new big thing in Chicago. This fall, the ChiTown Futbol complex in Pilsen has morphed into a retro-style drive-in theater. September movies include Rocky, The Blues Brothers, and Incredible 2.
Across town, Asian Pop-Up Cinema will host the opening night of their fall film festival on Sept. 10. The featured film, Paper Flower, will play at the Drive-In at Lincoln Yards. And Chi-Together at Soldier Field has a packed line-up of classic and family-friendly movies.
Enjoy pop-up jazz performances in local parks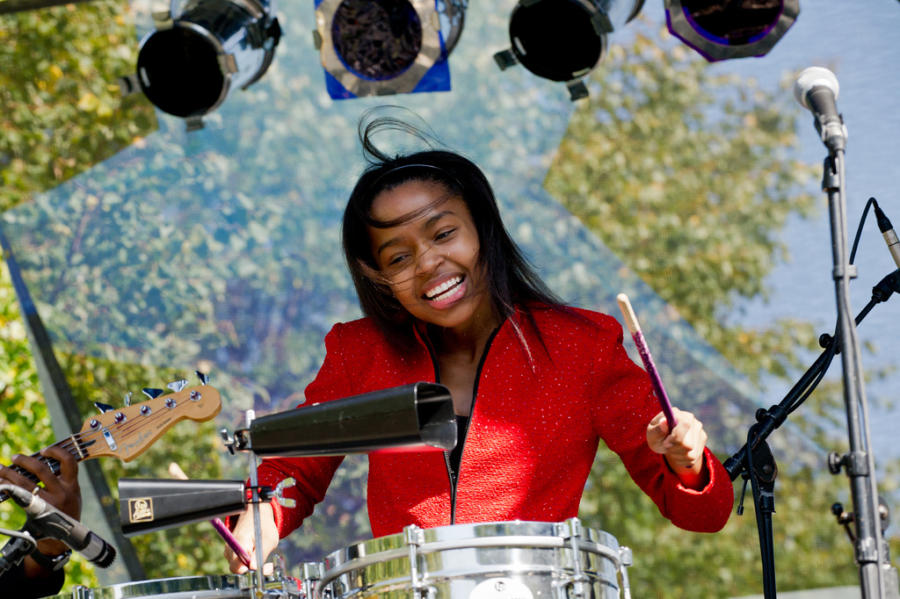 Each year, the Hyde Park Jazz Festival celebrates the genre's long legacy and bright future. This year's festival (Saturday, Sept. 26 and Sunday, Sept. 27) will feature both online and outdoor jazz performances. Catch local jazz musicians during live streamed and pop-up shows all weekend long.
Celebrate Oktoberfest on the river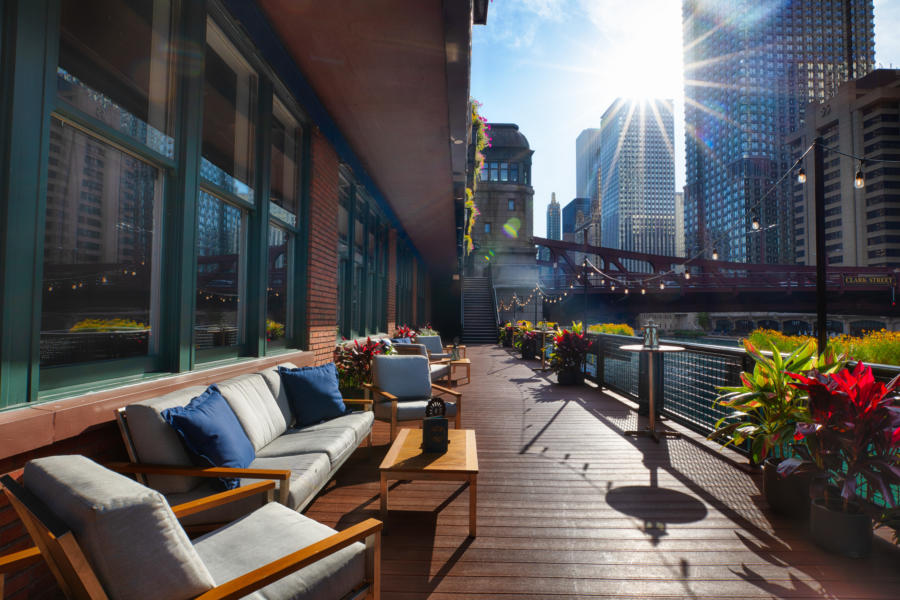 Situated on the Chicago River with picture-perfect views of downtown, River Roast is hosting it's own Oktoberfest event on Saturday, Sept. 19. Enjoy all your favorite German-inspired dishes, including Bavarian pretzels, beer cheese, crispy schnitzel, brats, potato pancakes, and apple strudel. Make your reservations today.
Take a day trip around Chicago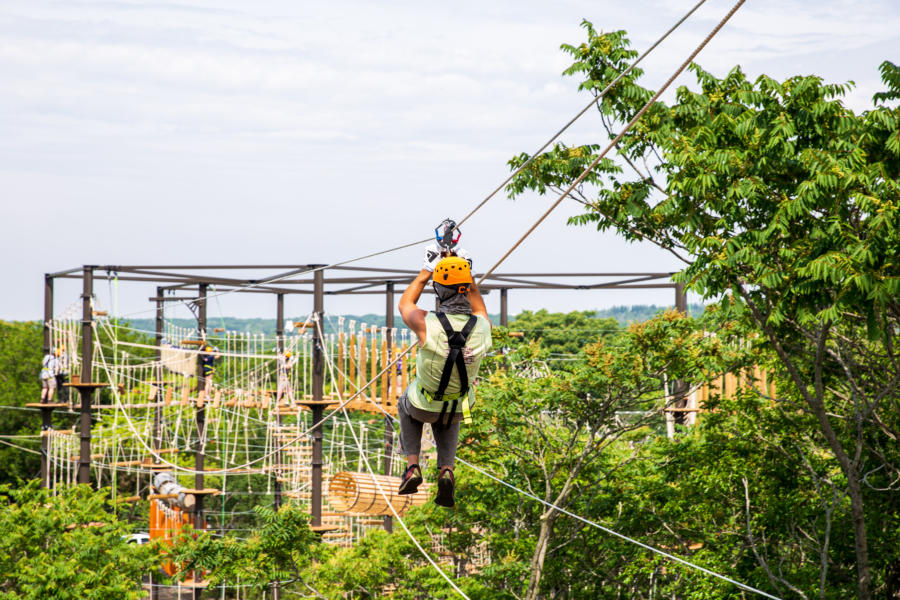 There's so much to explore just outside the city limits. Admire Frank Lloyd Wright architecture in Oak Park, soar through the air at a new adventure park in Lemont, or visit one of the nation's newest national parks at the Indiana Dunes. Check out this round-up of fun and safe day trip ideas around Chicago.
Try one of the city's newest restaurants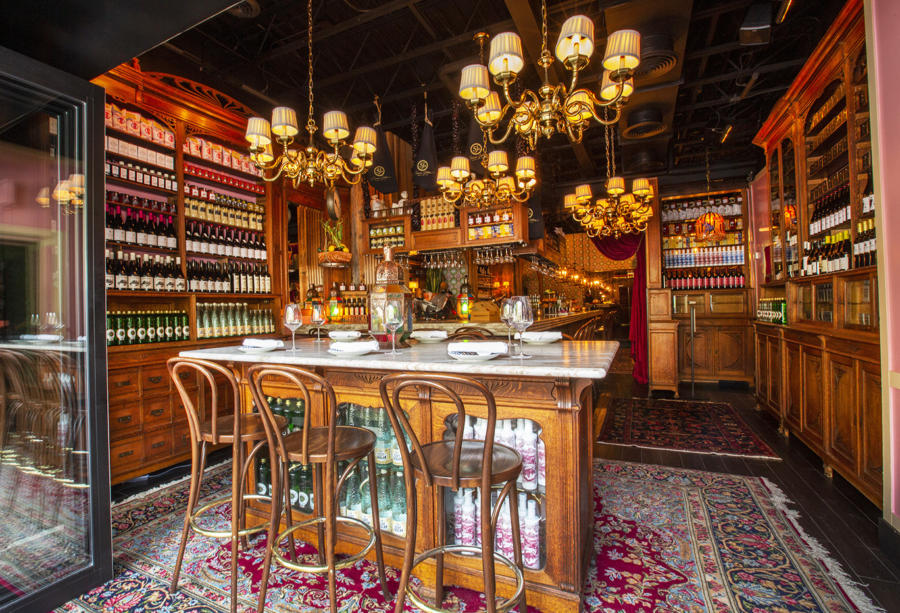 Try something new while supporting the local dining scene! The restaurant industry has been hit hard by COVID-19, but Chicago's restauranteurs are showcasing their resiliency with an exciting line-up of restaurant openings. Eat a slice of pizza from a Michelin-starred chef, drink cocktails on a hot new rooftop, or indulge in boozy ice cream. Find more in our guide to new restaurant openings around Chicago.
Take a self-guided walking tour of a new neighborhood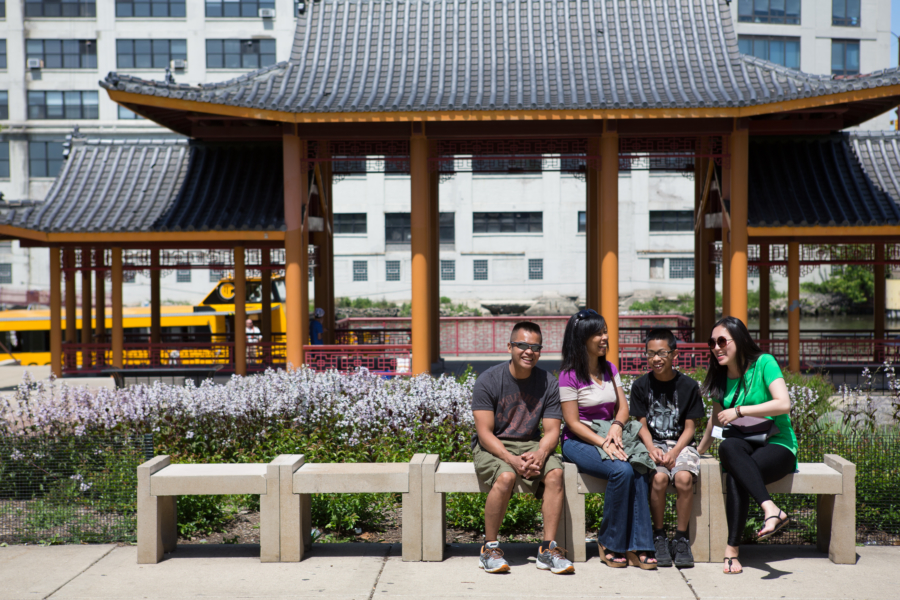 Explore Chicago through the eyes of a local during International Greeter Day on Saturday, Sept. 19. Visitors and locals alike are encouraged to get out and explore the city through these International Greeter Day tours, created by knowledgable Chicago Greeters. Pick a neighborhood and take a self-guided tour of top sights, hidden gems, and more.
Check out more exciting September events: