Craft beer lovers flock to Chicago to get a taste of our dynamic brewing scene. A brewery tour can take you behind the scenes of Chicago's coolest craft beer makers, where you can learn about the process, chat with the brewers, and sample the goods. We've rounded up just a few of the cool brewery tours and guided beer experiences in Chicago.
Craft brewery tours in Chicago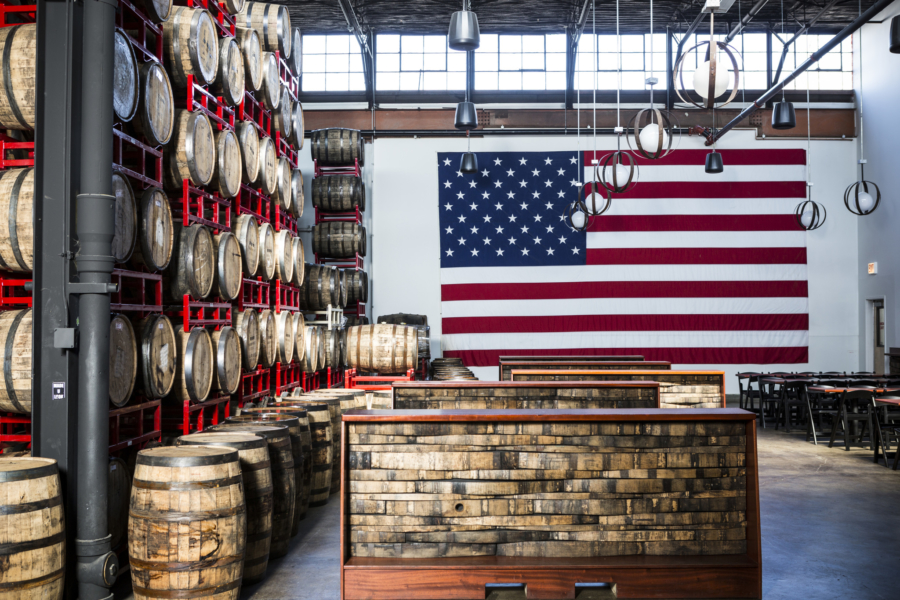 Goose Island
Goose Island is one of the biggest names in beer, and it all started right here in Chicago. Visit their original production brewery in the West Loop on the weekend for a small-group, in-depth tour. Guests will be guided through all aspects of the brewing process, including the Brew Deck where you can watch brewers in action, the fermentation cellar, the barrel aging program, and beyond. After the tour, you'll even get a complimentary custom glass.
Revolution Brewing
Head to Revolution Brewing's Kedzie Avenue facility to tour their production brewery, where they make their beer and fill kegs and cans for distribution. Get a behind-the-scenes look at the largest craft brewery in the state on this 45-minute tour. Each guest will receive a full-size "walking beer",  a sample of freshly made beer at the Innovation Station, and a cool Revolution Brewing glass as a souvenir.
Half Acre Beer Company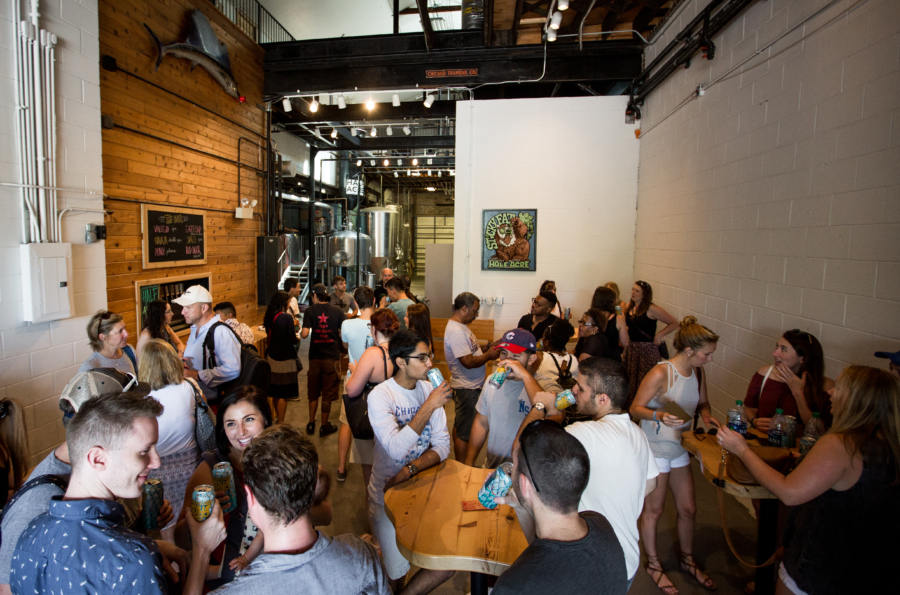 Half Acre, a longstanding Chicago brewery known for its popular Daisy Cutter Pale Ale, provides tours at its Malt Row brewing facility every Saturday. The conversational stroll goes behind the scenes of the brewing process and includes two beers to enjoy during the tour. Afterward, grab a seat at their bustling beer garden or pick up a six pack to go.
Hopewell Brewing Co.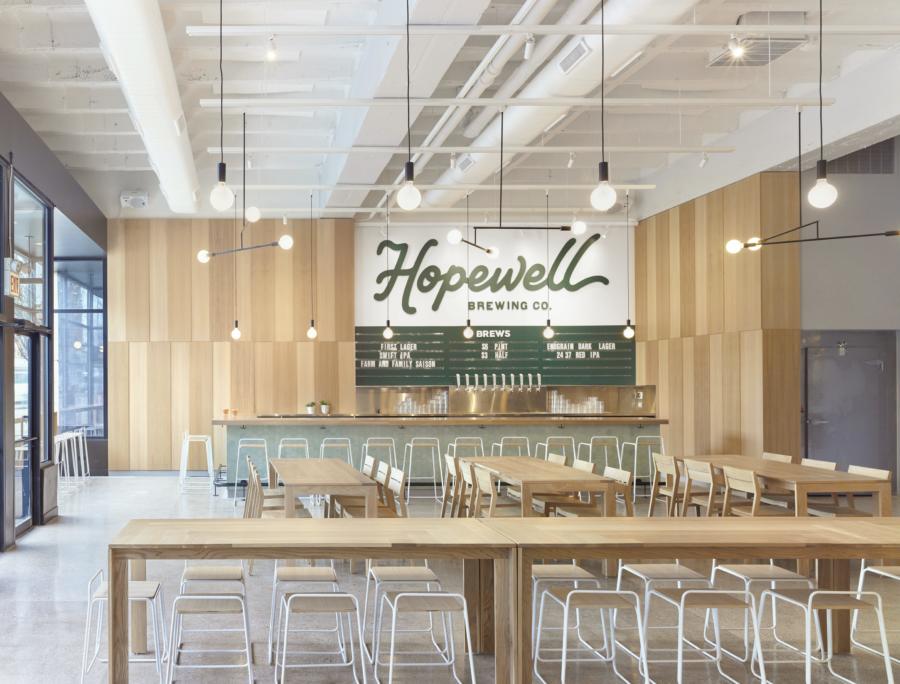 Hopewell Brewing holds tours of their Logan Square brewery every Saturday. These interactive tours include three sample pours, background on the brewery's origins, hands-on activities, potential prizes, and more. Afterward, grab a spot in their bright, minimalist taproom to try more of the goods.  
Dovetail Brewery
Visit Dovetail Brewery on Malt Row to try European-style brews and tour their unique facility. These award-winning tours delve into their old-world brewing process — participate in a hop rubbing and a malt tasting, see century-old equipment from the oldest brewery in the world, and enjoy lots of samples. Go home with a complimentary Dovetail Brewery glass.
Lagunitas Brewing Company
If you're never been to Chicago's Lagunitas Brewing Company location, you're in for a good time. The sprawling space offers two immersive experiences — and don't worry, they both include plenty of beer. Book a pint-in-hand tour of their production facility or a tasting experience that covers the brewery's history and includes their flagship brews. After your tour, stop by the spacious taproom for live music, munchies, and more beer. 
Chicago beer tours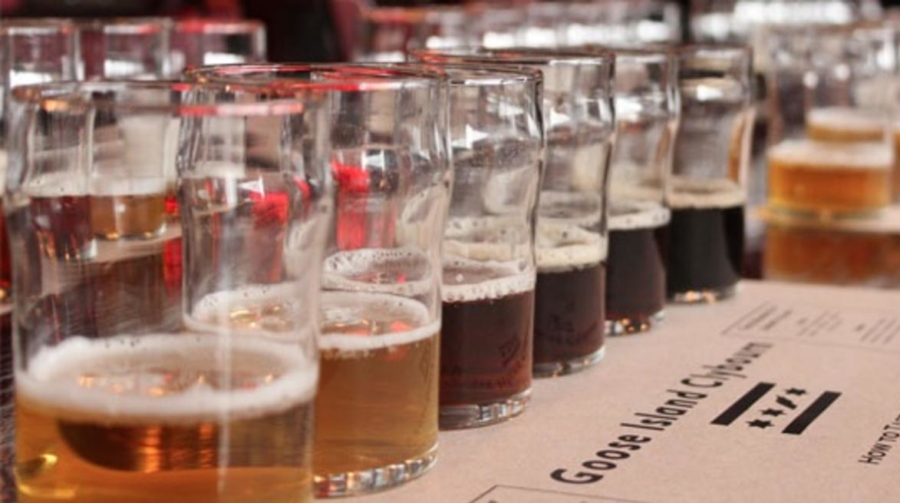 The Chicago Beer Experience
The Chicago Beer Experience helps you get to know the city through its brewing history. The Sin & Suds Beer Tour takes you through Al Capone's old haunts and covers the inextricable history between beer, Prohibition, and notorious gangsters of the past. Enjoy samples (four full beers!), interesting insights from your guide, and lots of good times.
The Barrel Run
The Barrel Run is a whole new way to explore Chicago's brewing scene. Board a public tour on the comfortable Barrel Bus and head out to three unique breweries, with options including local favorites like Revolution, Goose Island, Pilot Project, and beyond. The experience includes a guided tour of one facility plus plenty of beer samples along the way.
Self-guided craft brewery itineraries
Explore Chicago's craft beer scene on your own, one neighborhood at a time. We've created itineraries for the city's hottest brewing areas, from an industrial corridor turned "Malt Row" to the bustling downtown heart of the city.