Day 1
Morning
Start the trip in Chicago's downtown Loop with a local tradition: breakfast at the beloved Lou Mitchell's, a city institution since 1923. It gets busy early, but those standing in line get a special treat: free doughnut holes while they wait, plus Milk Duds for the ladies.
For sweeping views of the city, turn to two iconic skyscrapers. At Skydeck Chicago in Willis Tower, visitors can stand on the glass-enclosed Ledge and stare 1,353 feet straight down to the streets below. Or, for a special thrill, head to TILT at 360 CHICAGO (formerly John Hancock Observatory) and look out over The Magnificent Mile.
To experience Chicago from another unique vantage point, board a cruise along the Chicago River. An architecture tour is the way to go, with plenty of tour companies ready to impress: Chicago Line Cruises, Chicago's First Lady Cruises, Mercury Chicago's Skyline Cruiseline, Shoreline Sightseeing, and Wendella Cruises & Tours.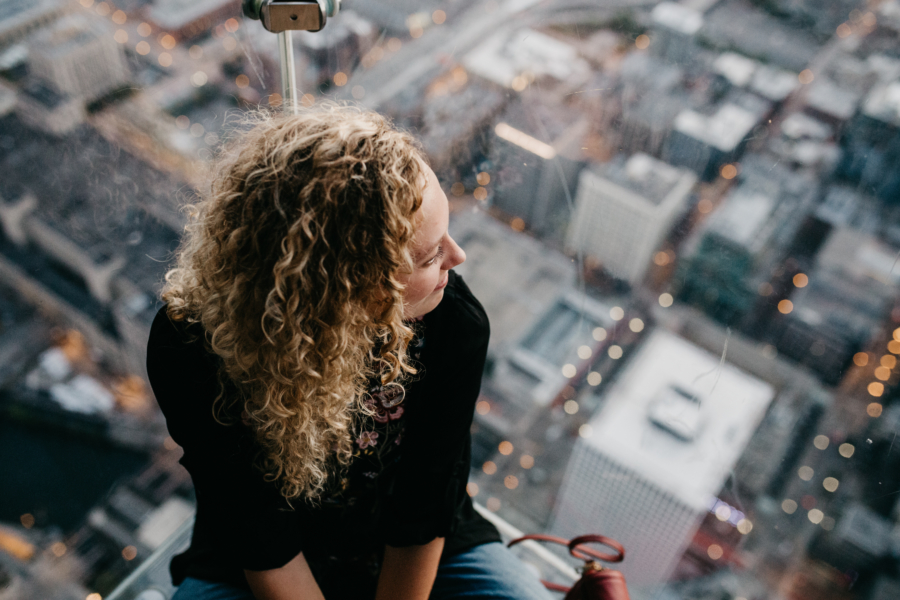 Afternoon
For lunch, eat among famous works of art at Terzo Piano, which is located in the Modern Wing of the Art Institute of Chicago, offering fresh, local, and organic delights.
After eating, groups can explore the Art Institute of Chicago, where masterpieces span more than 5,000 years, including the famed pitch-forked farmers of American Gothic and the recognizable Degas ballerinas.
Then, have groups wander Millennium Park, where they can stroll under the stainless steel beams of the Jay Pritzker Pavilion, gaze at vibrant perennials in the Lurie Garden, splash around Crown Fountain and, of course, stop by the iconic Cloud Gate by Anish Kapoor, often referred to as "The Bean." Visitors also can take a free Chicago Greeter Tour, given by an insightful local.
A day in Chicago isn't complete without shopping, so make State Street the next stop. Encourage groups to visit the shops at Block 37, and make sure they go inside the landmark Macy's on State Street — it's the second largest department store in the world, home to architectural icons like the world's largest Tiffany vaulted ceiling.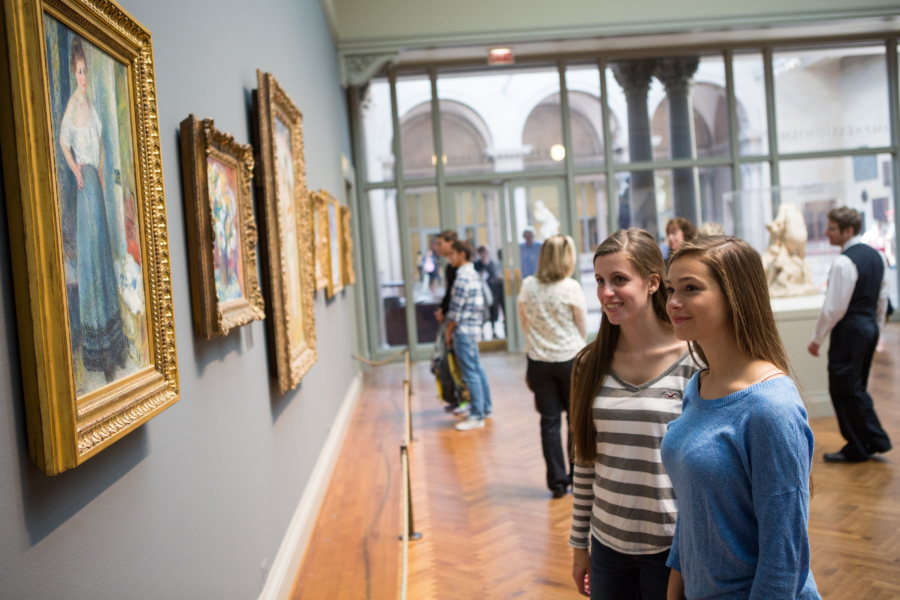 Evening
As the sun sets, enjoy a hearty meal at one of Chicago's premier steakhouses, like the high-energy Gibson's Bar & Steakhouse, the upscale all-you-can-eat ZED451, or the dual steakhouse and seafood joint Shaw's Crab House.
Top off the day with some of the best live jazz and swing in town at Andy's Jazz Club & Restaurant. Or, get tickets to an intimate show at the chic City Winery, a unique restaurant-concert-venue combo.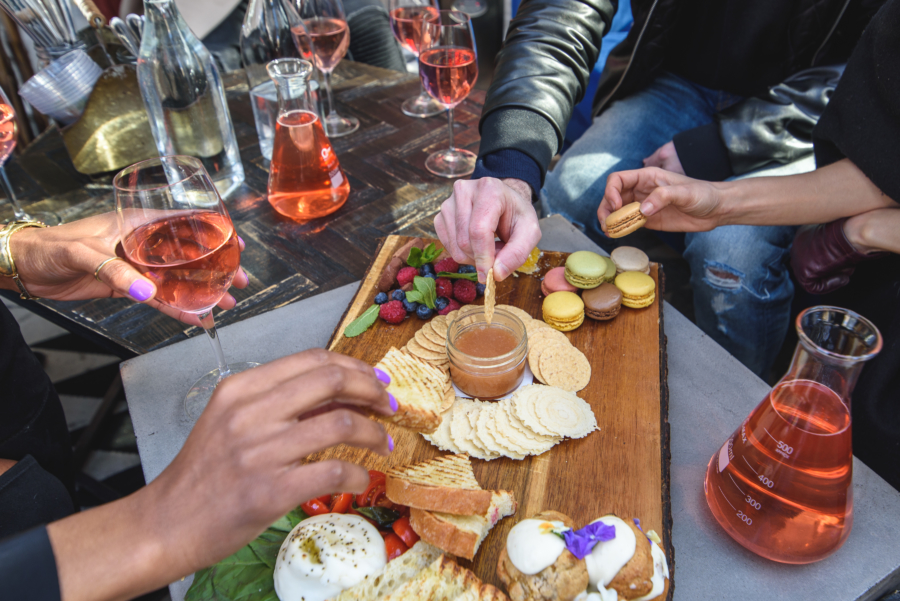 Day 2
Morning
Send groups on an adventure to the Museum Campus in the South Loop, where they'll be able to explore three world-class museums all within a mile of each other: Shedd Aquarium, Adler Planetarium, and Field Museum.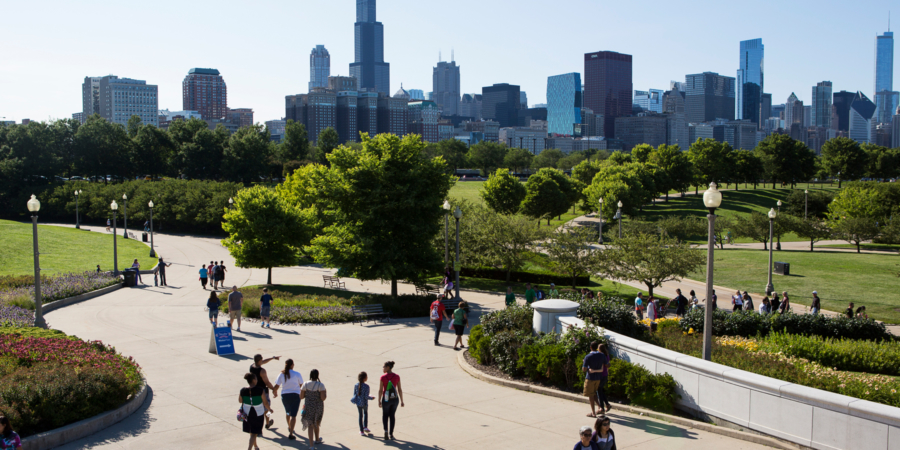 Afternoon
Try your first slice of Chicago-style deep dish pizza at either Giordano's in the South Loop, or head to Connie's Pizza in the Gold Coast, both of which also dole out classic Italian-style entrees.
Take one of the city's many guided tours, such as a walking or bus tour through Chicago Detours, or a tour on foot with Chicago Architecture Center, which also offers one-of-a-kind bus and boat tours. To explore at your own pace, hop on and off a two-level bus with Big Bus Tours.
For a shopping excursion like no other, traverse The Magnificent Mile, the luxurious stretch of Michigan Avenue that features designer shops like Burberry, specialty boutiques like Rolex, department stores like Saks Fifth Avenue, and three amazing indoor malls: 900 North Michigan Shops, Water Tower Place, and The Shops at North Bridge.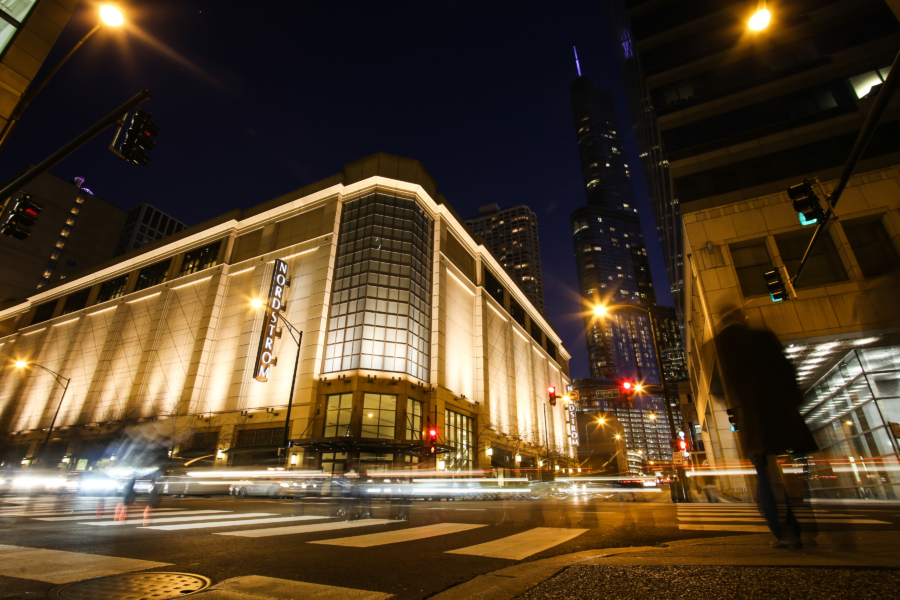 Evening
Experience the tastes, aromas and delicacies of Italy at the River North hotspot Eataly, an innovative shopping market with multiple dining options. Sip fine wines, savor freshly made pasta, and get your gelato and espresso fix all in one location. Try the new Momotaro, a Japanese-inspired grill promising skewers, pastas, sushi, sashimi, and nigiri; or see what everyone's buzzing about at Frontera Grill, a Mexican restaurant with a casual atmosphere run by award-winning chef Rick Bayless.
After dinner, dance into the wee hours at Buddy Guy's Legends, Chicago's premier blues club, or challenge your crew to some late-night gaming at Pinstripes, a 33,000-square-foot dining and entertainment venue complete with bowling, bocce, and an outdoor fire pit.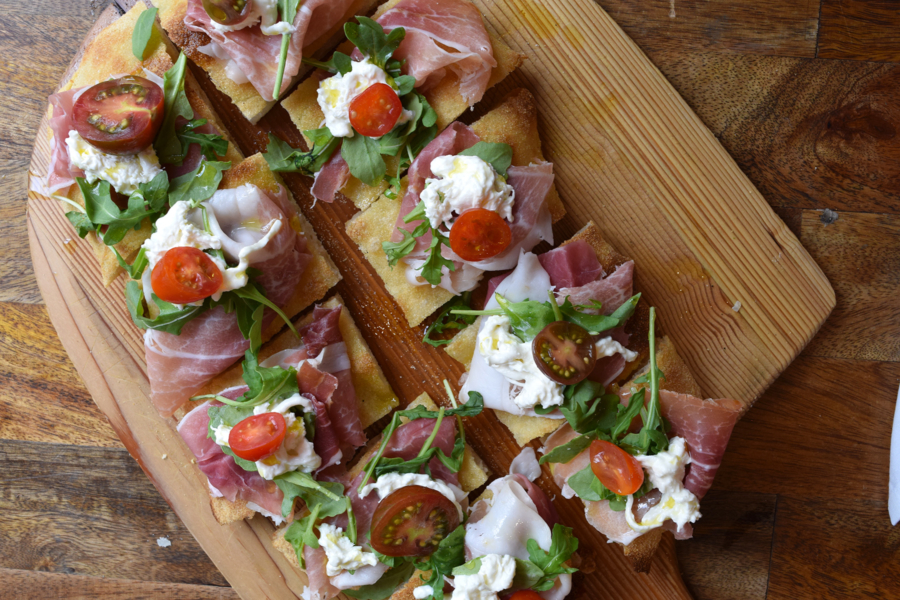 Day 3
Morning
On the final day of the trip, pick a neighborhood to explore. Learn more about Chicago's many neighborhoods and communities.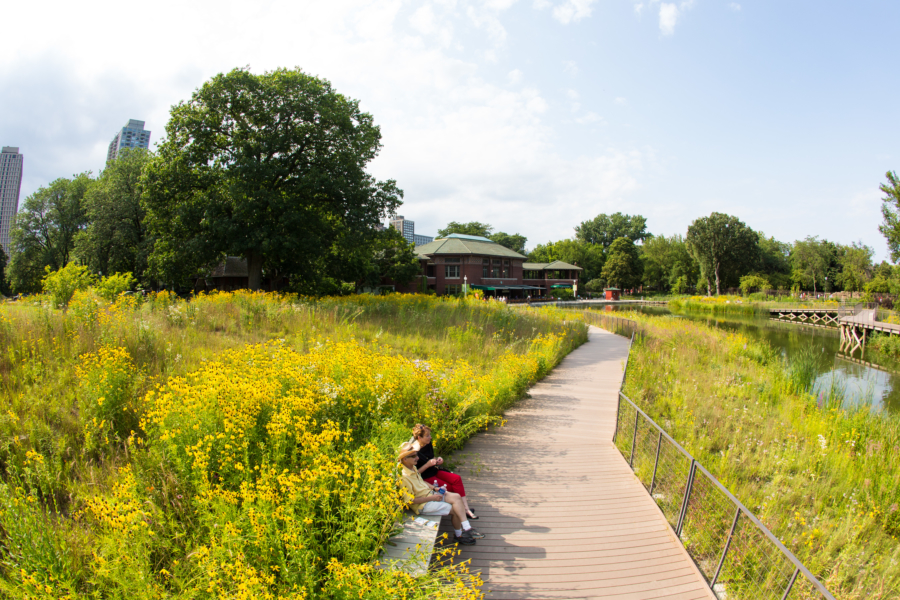 Afternoon
Break for an authentic and delicious lunch in Little Italy or Chinatown. Head over to Guaranteed Rate Field for a group tour of the baseball stadium where the Chicago White Sox play. Or, go north to Wrigleyville, home to the national league's oldest ballpark, and be a part of history on the Wrigley Field Tour, which takes groups behind the scenes to the Cubs' dugout, the visitors' clubhouse (the same room where Babe Ruth has sat), and more. (1 – 1.5 hours)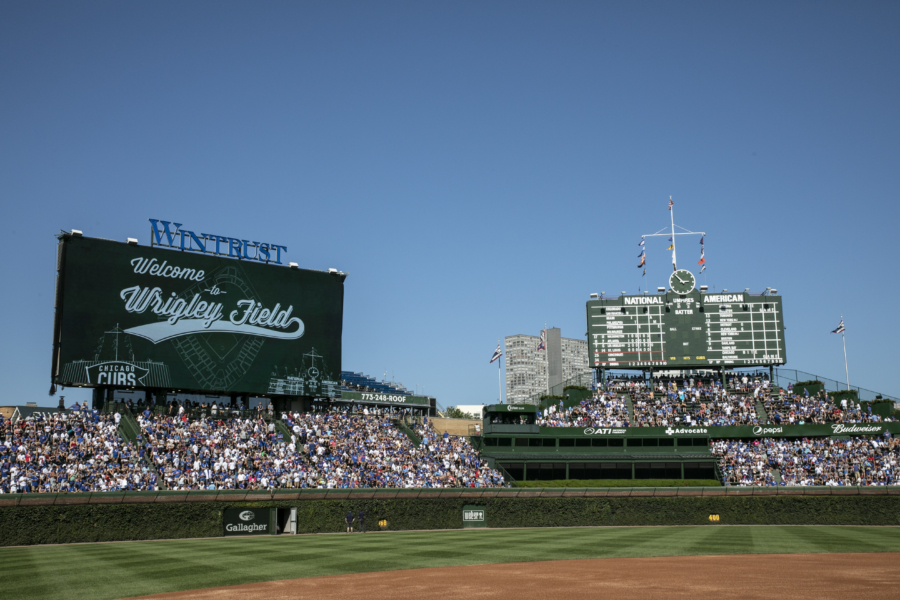 Evening
For dinner, either grab a bite at the bustling and festive Cafe Ba-Ba-Reeba!, which serves Spanish tapas, small plates and sangria; tantalize your tastebuds with some Japanese fusion at the cozy Yoshi's Cafe. (1 – 1.5 hours)
Laugh through the rest of the night with a comedy show in Old Town at The Second City, famous for its improv and sketch comedy, or travel to Lakeview for more hilarity at ComedySportz. For something more eclectic, book tickets to an interactive performance by Blue Man Group. (1.5 – 2 hours)
For the ultimate finale, get tickets to one of the best shows downtown. Broadway In Chicago offers award-winning musicals, the world-class Chicago Symphony Orchestra has mastered the classical genre, the Lyric Opera of Chicago boasts lavish productions and riveting music, and the city's own Joffrey Ballet always delivers enigmatic performances. (2 – 3.5 hours)