Chicago is known around the world for its amazing architecture, with a skyline shaped by some of the most important architects in history, including Frank Lloyd Wright, Mies van der Rohe, and Daniel Burnham. See some of the city's iconic design masterpieces and learn the fascinating stories behind them during this exciting one-day group itinerary filled with top Chicago architecture tours and attractions.
See Chicago's famous buildings and landmarks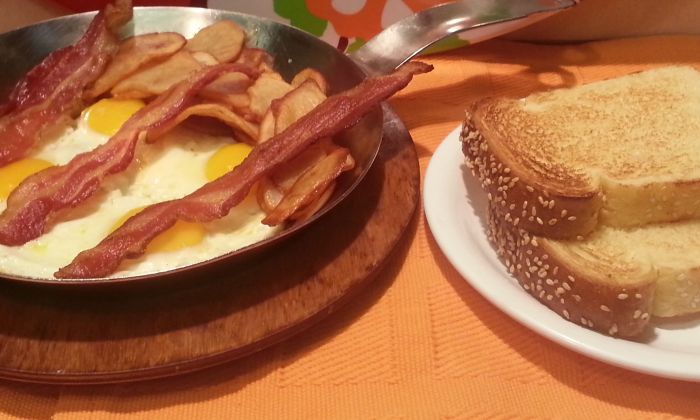 Fuel up for the day at Lou Mitchell's, a favorite breakfast spot for locals and Route 66 travelers since 1923. The specialty of the house is fluffy jumbo omelets made with farm-fresh eggs and a huge selection of ingredients (try the version with sweet Michigan apples and Old English cheddar cheese) that are cooked and served in a skillet, sided with hash browns and toast meant to be slathered with Lou's homemade orange marmalade. Another great option near the Loop is Eleven City Diner, which serves breakfast all day.
Head to the stunning new Chicago Architecture Center overlooking the Chicago River. The sprawling 20,000-square-foot space features impressive exhibits like the giant skyscraper models showcased in the dramatic Draper Family Skyscraper Gallery, featuring 40-foot-tall windows that overlook the Michigan Avenue Bridge. And don't miss the Chicago Gallery, which illustrates how the city became the epicenter of modern architecture and features the interactive Chicago Model that shows Chicago's growth from its earliest structures built after the Great Chicago Fire to today's modernist marvels.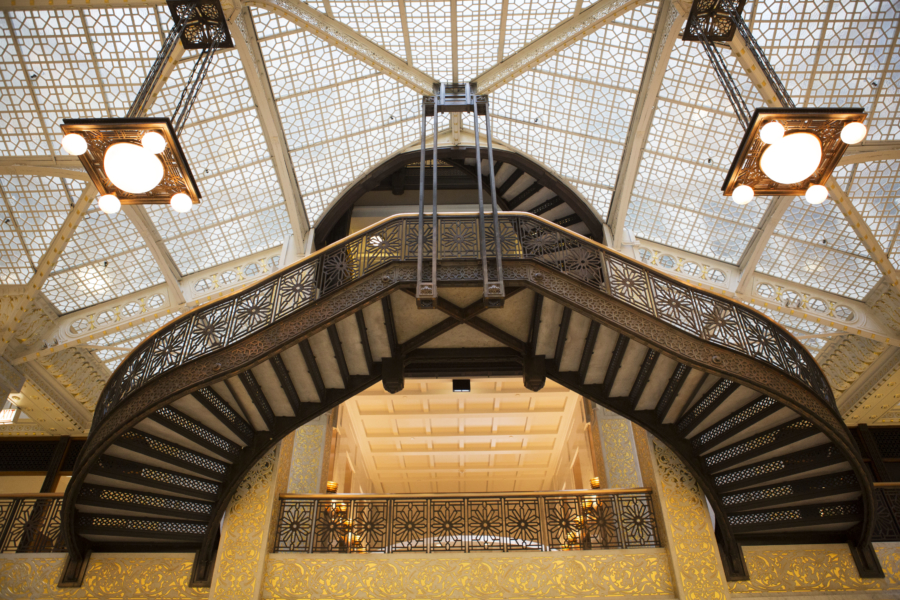 Join a tour led by the experts from the Chicago Architecture Center. With more than 85 tours, it may be hard to choose just one. But a sure bet is the Historic Skyscrapers downtown walking tour that explores some of the world's earliest skyscrapers. Highlights of the two-hour Loop tour include the ornate Rookery building designed by Burnham (with an interior atrium redesigned by Wright), as well as Dankmar Adler and Louis Sullivan's Auditorium Building. The Chicago Architecture Center organizes group tours with flexible departures and time frames, and all walking and bus tours include free admission to the Center, which is housed in a Mies van der Rohe building.
If your group would like to delve further into the fascinating history of The Rookery, the Frank Lloyd Trust offers guided tours of The Rookery's lobby, central light court, and Burnham Library. Groups tours are available.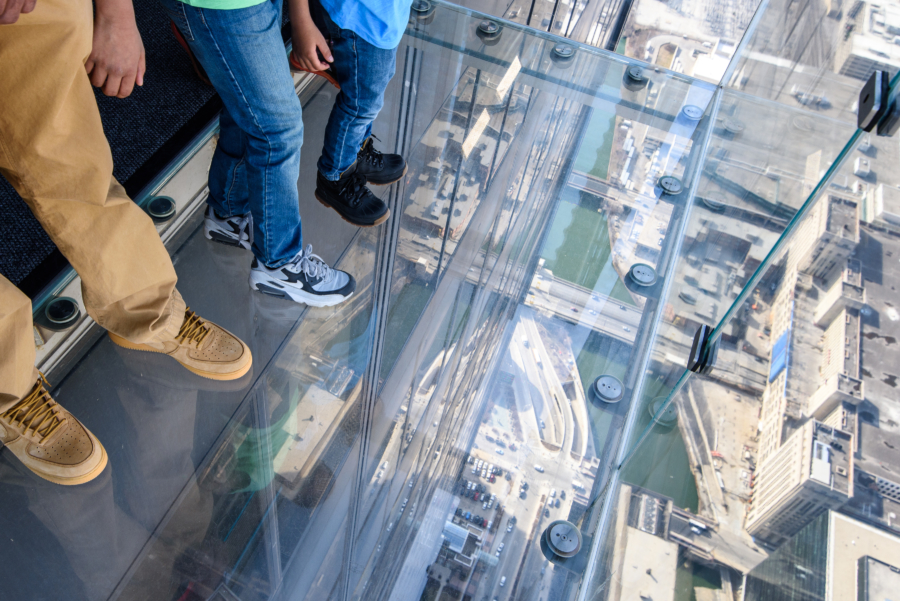 Next, step into an elevator and zoom up to the 103rd floor Skydeck Chicago, where you'll be greeted by jaw-dropping panoramic views that can span up to four states and nearly 50 miles on a clear day. A highlight is The Ledge, a hovering glass box that extends four feet out from the facade of the Willis Tower, creating an unforgettable viewing experience 1,353 feet above Chicago. Groups are hosted by the Skydeck Chicago Guest Relations staff, which can handle everything from arranging discount tickets for reservations of 20 or more to organizing group photos as souvenirs and special experiences like Breakfast on The Ledge.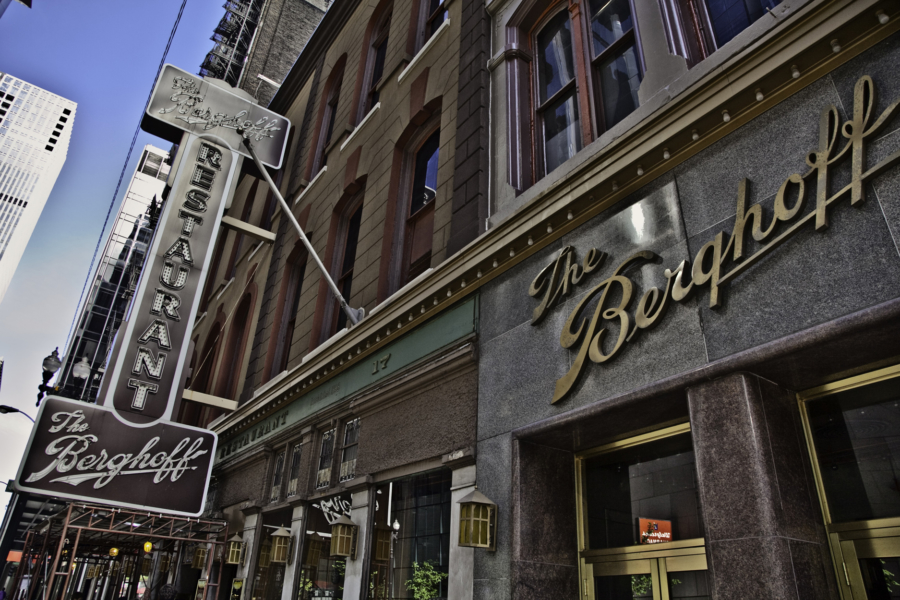 Enjoy lunch at The Berghoff, which first opened its doors in Chicago in 1898. The Berghoff was originally established as a tavern by German immigrant Herman Joseph Berghoff to showcase his family's beer. It eventually expanded into a full-service restaurant and has been run by family members ever since. The Berghoff proudly displays its Chicago Liquor License No. 1 behind its original historic bar, the first license issued after the end of Prohibition. The Berghoff has come full circle with the recent addition of a new on-site microbrewery that produces German-style beers. Order a frosty Berghoff beer, as well as classic German dishes like the wiener schnitzel sided with the restaurant's famed creamed spinach and spätzle. The Berghoff offers several private and semi-private dining spaces for groups of all sizes. More good Loop lunch spots include Italian Village and Park Grill at Millennium Park.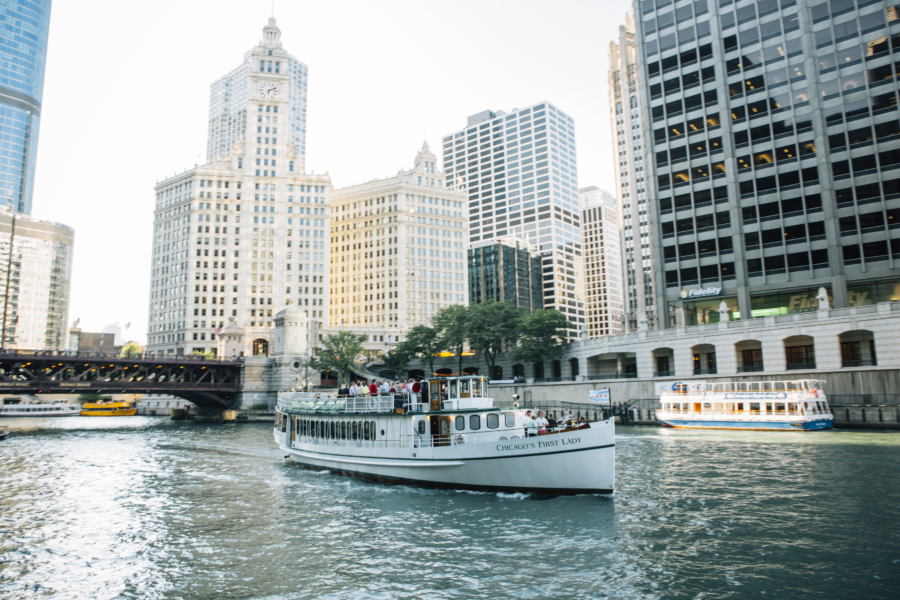 Head to the award-winning Chicago Riverwalk (home to waterside cafes and attractions) and hop on the Chicago Architecture Center River Cruise Aboard Chicago's First Lady Cruises. Voted the #1 tour in the U.S. by TripAdvisor, this popular 90-minute cruise is narrated by certified docents who point out more than 50 architectural gems along the three branches of the Chicago River. As you pass by you'll hear about Chicago's interesting history and the design giants who helped create the city's world-famous skyline. Book reservations for groups of 10 or more; certain discounts may apply for groups of 20+. Excellently narrated architecture cruises are also offered by Wendella and Shoreline Sightseeing.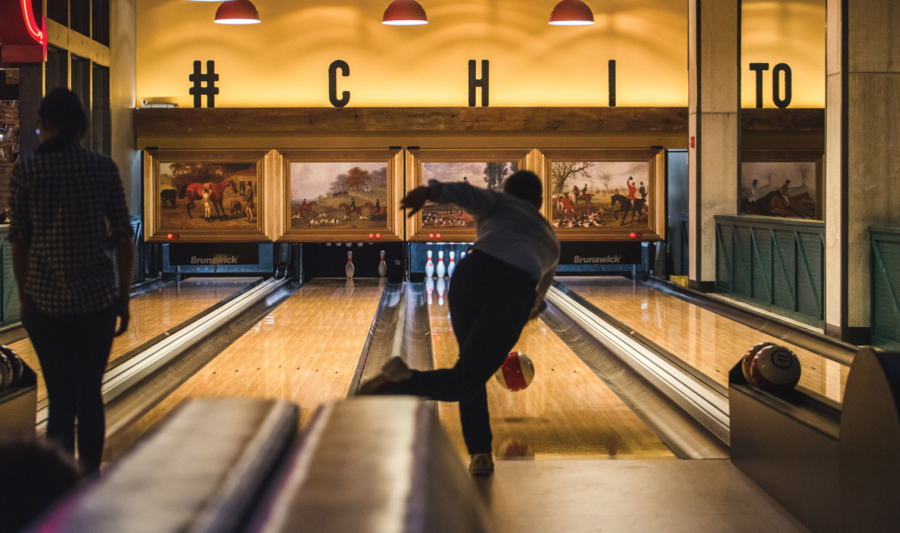 For dinner, why not try one of Chicago's hot restaurants? Pacific Standard Time is in the River North neighborhood, helmed by acclaimed chef/co-owner Erling Wu-Bower who focuses on California-style fare ranging from swordfish to Asian-influenced ricotta dumplings. Punch Bowl Social opened its first Chicago location in the hip West Loop. The 30,000-sq.-ft. space offers private karaoke rooms, a bocce court, bowling, and arcade and virtual reality games. James Beard Award-winning chef Hugh Acheson is the brains behind the Southern-inspired menu.