Audiences from around the globe know that Chicago is the place to go for world-class comedy and improv. Let your groups in on the jokes at these great spots.
Give your group something to laugh about
Odds are good that your clients already know about The Second City and the smart, funny social, and political satire it serves up every night of the week. But they may be stunned to learn how many of their favorite comedians — such names as Aykroyd, Belushi, Carell, Colbert, Murray, Sedaris, and countless others — launched their careers at this legendary spot just north of downtown.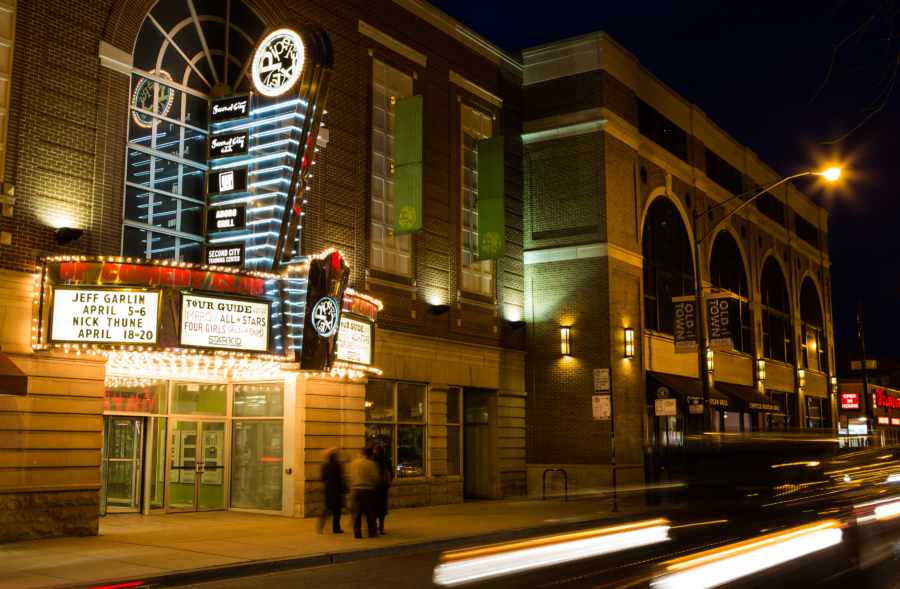 Groups of 16 or more enjoy ticket flexibility (and no taxes or service fees), group seating, full-service bar and wait staff, and more. Find comprehensive group info here. Or call 312.664.4032 x2 to learn more, including how your group can start the evening with a pre-show reception. Private performances at the theatre and dinner-and-show packages for groups of all sizes are also available.
Shows contain adult content and language (the equivalent, Second City says, of a PG-13 movie). Although anyone 10 or older is allowed into the theatre most shows are appropriate for guests at least age 13. Minors attending 11 p.m. shows must be accompanied by a parent or legal guardian.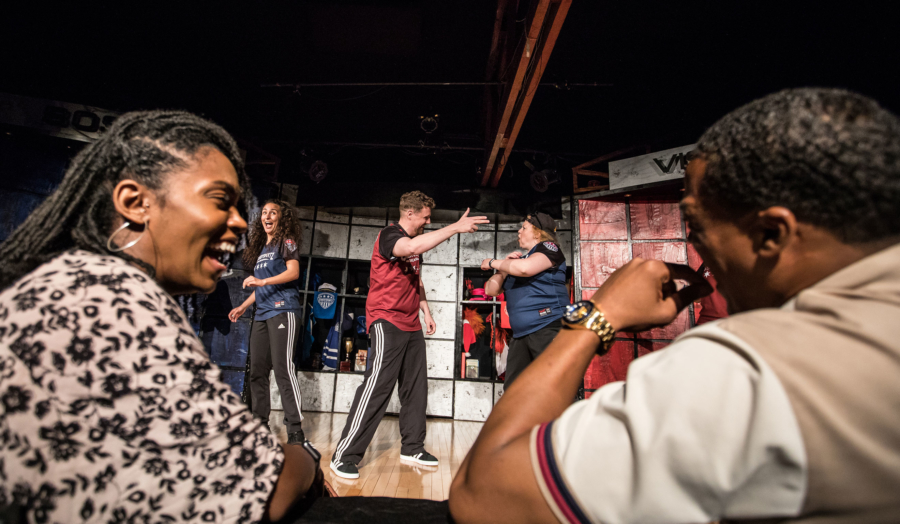 Improv gets competitive at ComedySportz Theatre. At this Lakeview neighborhood spot, the ensemble splits into two teams to participate in an action-packed battle of wits and improvise sketches using suggestions from your clients in the audience. Get group info here.
Another legendary Chicago comedy club: The iO Theater. The club opened in 1981 and helped develop long-form improvisation, which would help change the face of improv comedy. Their Lincoln Park location boasts four theatres, two bars, a beer garden, a kitchen, and event spaces. Call (312) 929-2401 for details on group tickets.