No matter what time of year your group is visiting Chicago, you'll find unique festivals and events you just can't miss. From an iconic lakefront music festival to a charming holiday market to one of the biggest street fests in the country, there's sure to be something to appeal to everyone in your group.
Lollapalooza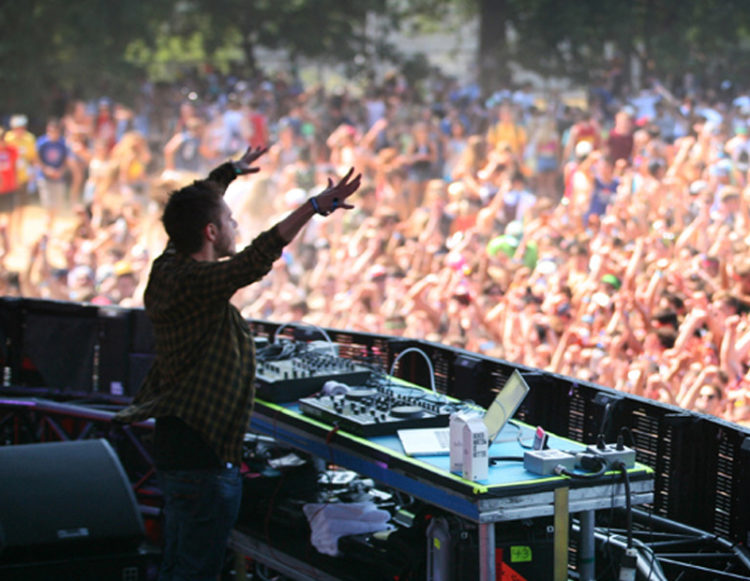 One of Chicago's largest music festivals returns to Grant Park from July 28 – 31, 2022. Drawing fans from around the world, Lollapalooza features more than 170 bands on eight stages throughout the lakefront park. Besides the great live music, festivalgoers can check out the eats at Chow Town, where more than 30 Chicago restaurants offers yummy dishes like lobster corn dogs and the city's famed deep dish pizza. Headline acts this year include Dua Lipa, Machine Gun Kelly, Metallica, Green Day, and Doja Cat.
Northalsted Market Days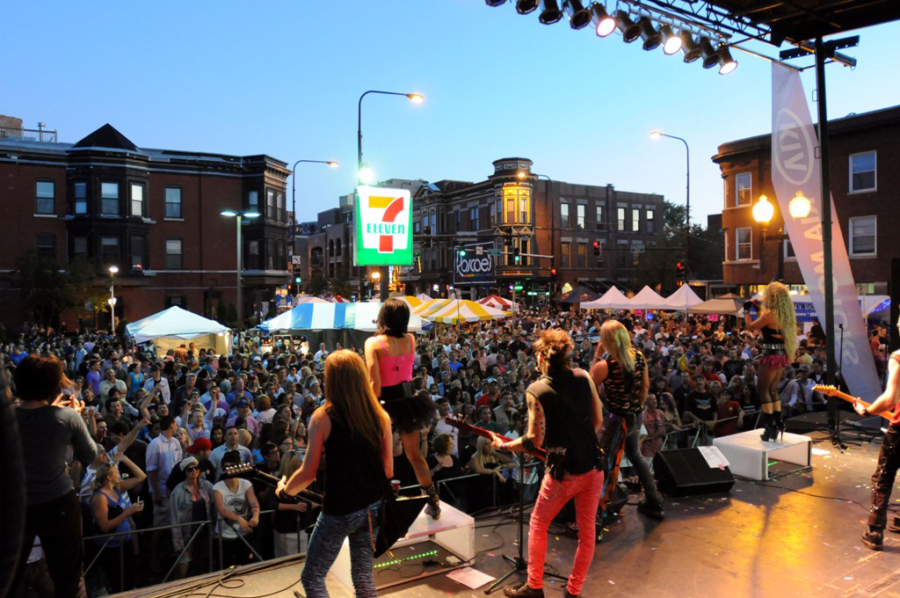 Join in the largest street festival in the Midwest at Northalsted Market Days, held Aug. 6 – 7, 2022 in America's first officially recognized gay neighborhood. Celebrating 40 years, the fest spans one-half mile (0.8 km) on Halsted Street, with six stages of live music and DJs along the way. You'll also find more than 250 vendors selling arts and crafts, along with local food and drinks. More than 120,000 people are expected to attend this year.
Chicago Air and Water Show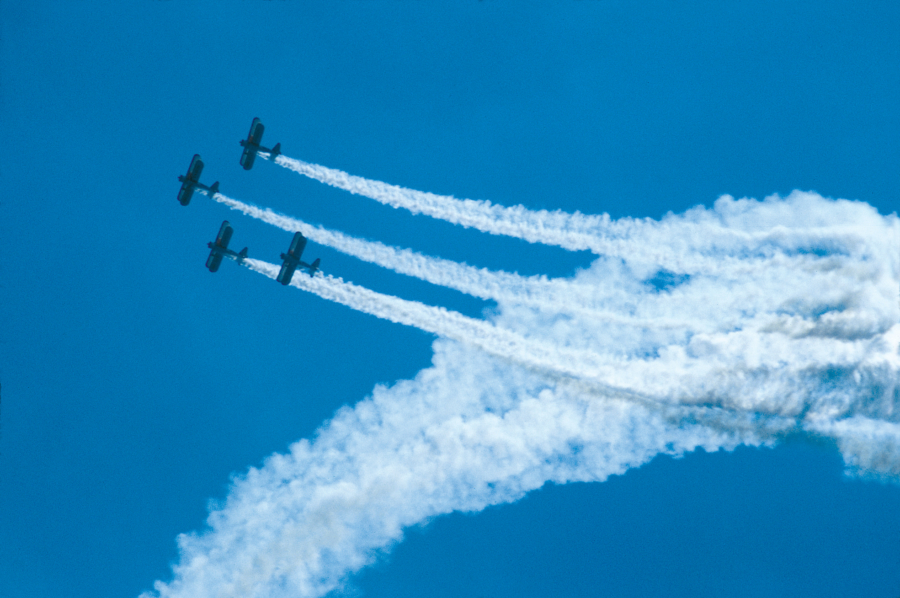 The Chicago Air and Water Show, the largest free show of its kind in the country, returns to the Chicago lakefront from Aug. 20 – 22, 2022. Stake out a seat on North Avenue Beach and get ready to be wowed by morning water demos like a lake rescue by the Chicago Fire Department boat, along with afternoon aerial antics by some of the best air teams in the world. Past plane performers have included the U.S. Navy Blue Angels, the U.S. Air Force Thunderbirds, and the Royal Air Force Red Arrows.
Chicago Jazz Festival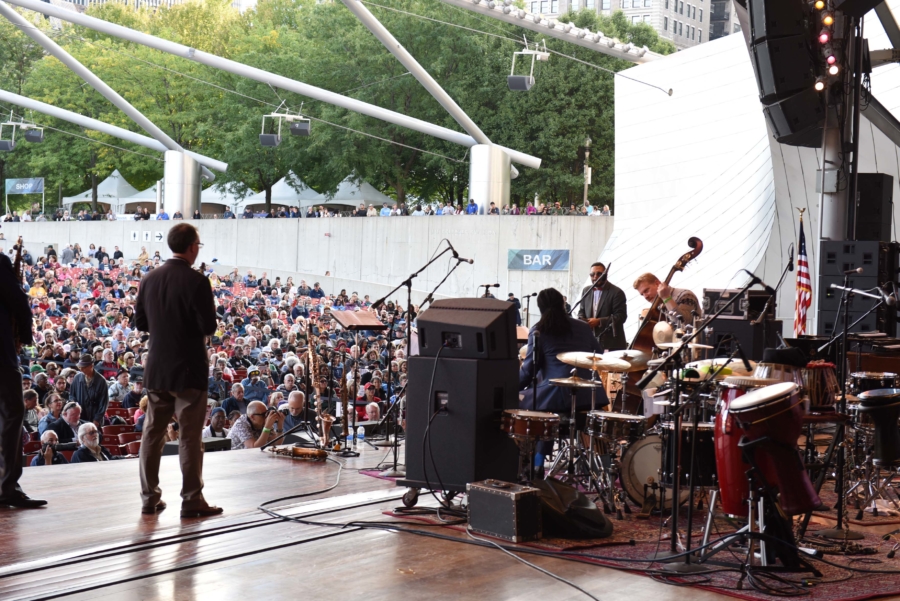 The free Chicago Jazz Festival, held Sept. 1 – 4, 2022, takes place in Millennium Park, as well as venues around the city that include the architecturally stunning Chicago Cultural Center. Chicago has long been steeped in jazz tradition, and has presented the Chicago Jazz Festival for more than 40 years. With programming by the Jazz Institute of Chicago and performances by international artists, the city's Jazz Festival has become one of the biggest and most respected celebrations of jazz music in the country.
Chicago Gourmet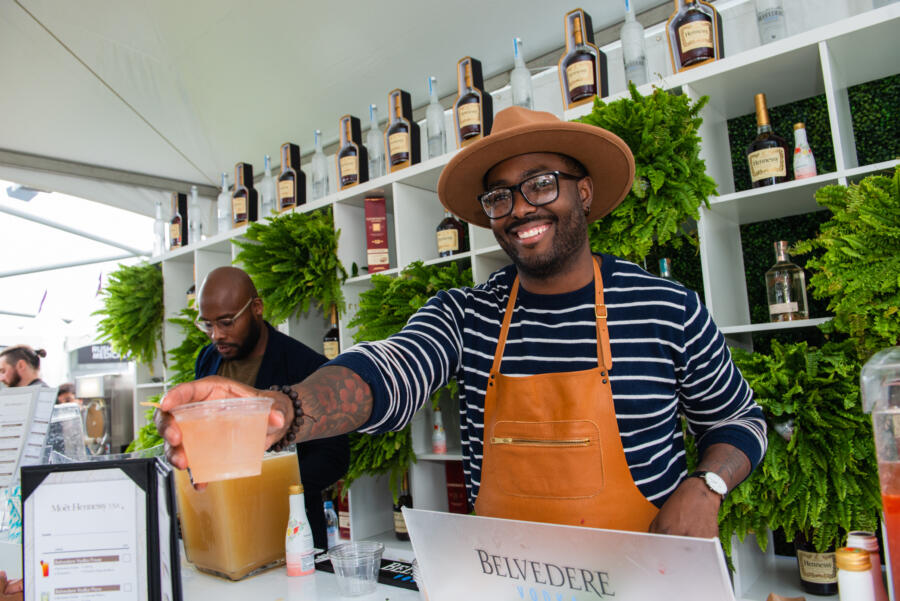 Foodies cannot miss Chicago Gourmet, held Sept. 23 – 25, 2022 in Millennium Park. This upscale culinary happening celebrates Chicago's acclaimed dining scene with events like the Grand Tasting, featuring samples from some of the city's top restaurants, chef cooking demos, and a tent devoted to wine, beer, and spirits tastings. There's also the crowd favorite Hamburger Hop, where you can eat and vote for Chicago's best burger. And the exclusive Grand Cru pairs fine wines with award-winning cuisine.
Bank of America Chicago Marathon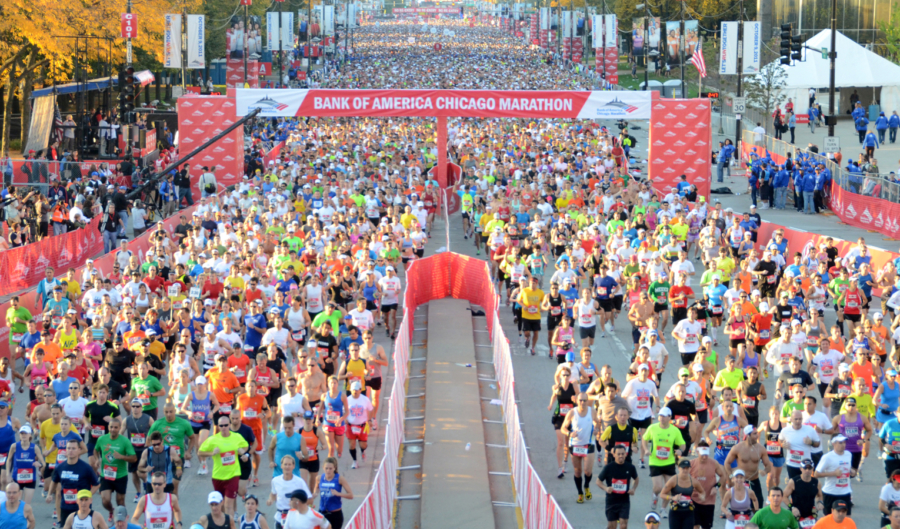 Slip on your running shoes or just cheer from the sidelines during the Bank of America Chicago Marathon, held on Oct. 9, 2022. One of the six World Marathon Majors, the Chicago Marathon draws some 45,000 professional and amateur runners from around the globe. The 26.2-mile (42 km) course winds through 29 diverse neighborhoods that include Chinatown and Pilsen, where an estimated 1.7 million spectators watch and whoop from the sidelines.
Christkindlmarket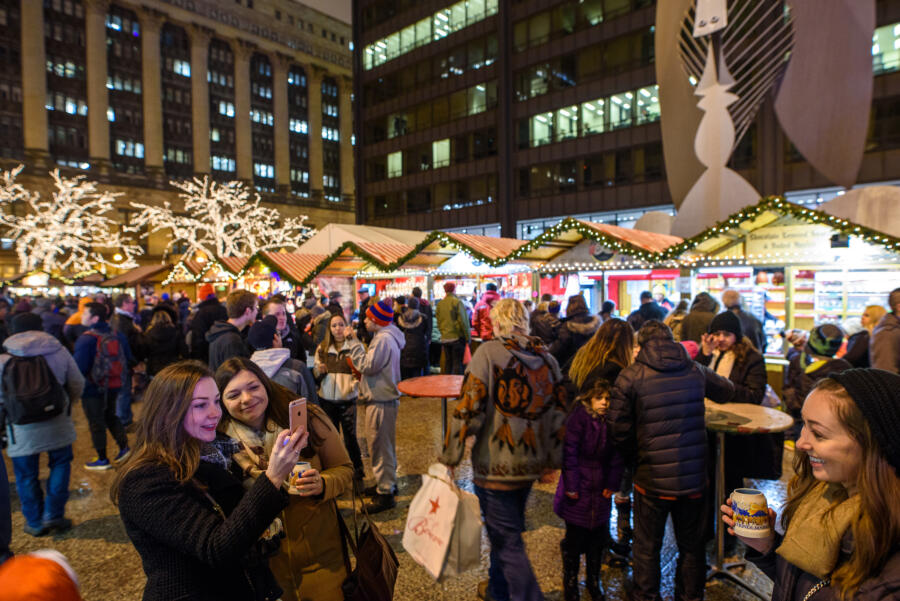 Nothing says the holidays in Chicago like Christkindlmarket, inspired by traditional German Christmas markets. The city is host to two charming markets: Christkindlmarket Chicago in the Loop's Daley Plaza and Christkindlmarket Wrigleyville, with historic Wrigley Field as its breathtaking backdrop. Both free-admission markets feature cheery decorated booths offering artisan gifts like handcrafted ornaments, authentic German food and drink, and live music. The Wrigleyville location has the added bonus of a picturesque ice skating rink. Christkindlmarket runs from mid-November through late December.
Find more Chicago festivals and events.
Published on April 6, 2022