Chicago is one of the premier architecture destinations, ripe for exploring via private tour or customized itinerary.
During the Great Chicago Fire of 1871, much of the city was completely demolished in the blaze. While the event is considered one of the greatest tragedies of the 19th century, it was also an opportunity for the city to rebuild. Since then, renowned architects from throughout the world have come to Chicago to display their work, and we have a lot to show for it. Chicago has some of the world's most amazing architecture and, perhaps, the most breathtaking skyline on the planet.
Take a tour
Let someone else do all the planning by booking a guided architectural tour just for your corporate outings, leisure travelers, families or student groups.
Chicago Architecture Center
The Chicago Architecture Center (CAC) celebrated volunteer docents provide a detailed commentary of Chicago's history while giving participants a brand-new lexicon of architectural knowledge. Choose from tours on the 'L' train, by boat, on foot, on a bus/trolley, or by bike, or Segway. If a walking tour is more your speed (so to speak), CAC offers 70 different options ranging from run-downs of historic skyscrapers to strolls through the theatre district.
Inside Chicago Walking Tours
Storytelling is the selling point with this tour option. Learn the how and why behind Chicago's greatest and most unique buildings. You'll get the inside story on the great thinkers and planners that designed them, rather than an overwhelming list of facts, figures and dates. These walking tours also go inside many of the sites, giving your groups a true feel for the city's architectural gems.
Chicago Detours
Take the path less traveled. Book a walking or bus tour of hidden treasures and little-known historic spots in Chicago, such as the underground Pedway tunnel system, priceless public art pieces, even storied corner pubs and music clubs. Historic photos on iPads, as well as transportation to accommodate the largest of groups, are some additional features.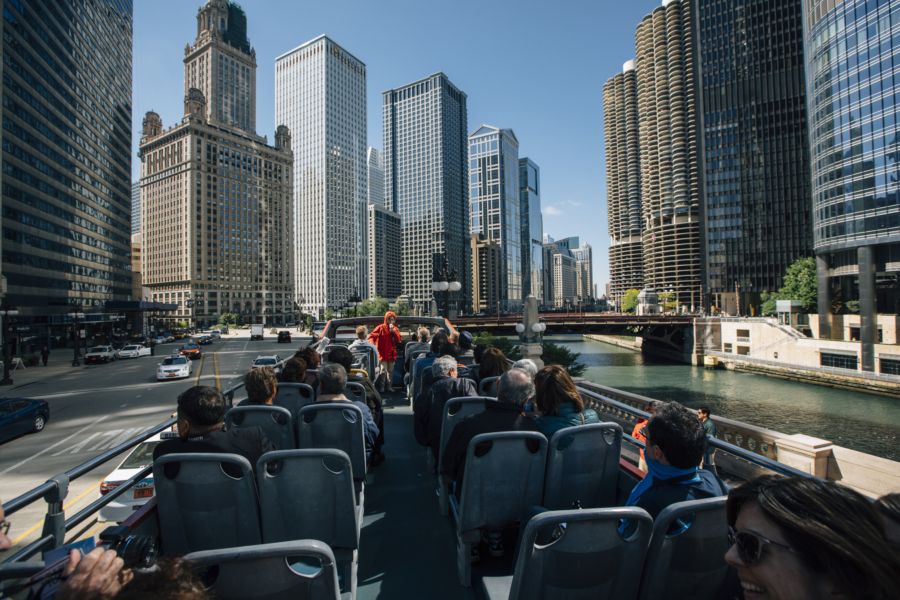 Shoreline Sightseeing Company
Groups will get a glimpse into the history and stories behind some of Chicago's most famed architectural masterpieces with a 75-minute architecture tour on the Chicago River. Choose from day or night options to fit into your itinerary.
Can't-miss buildings and landmarks
Absorbing the hundreds of officially landmarked buildings in Chicago is like finishing a large Giordano's deep dish pizza — it's a lot fun, but nearly impossible. Thankfully, we have a few must-see suggestions for giving your group an unforgettable Chicago experience.
Aqua Chicago
Designed by architect Jeanne Gang, this striking 82-story apartment building in features a sculptural exterior that resembles rippling waves. This dramatic building also is home to the Radisson Blue Aqua Hotel, Chicago, giving visitors the opportunity to experience its architectural design in an up close and personal way. 221 N. Columbus Dr.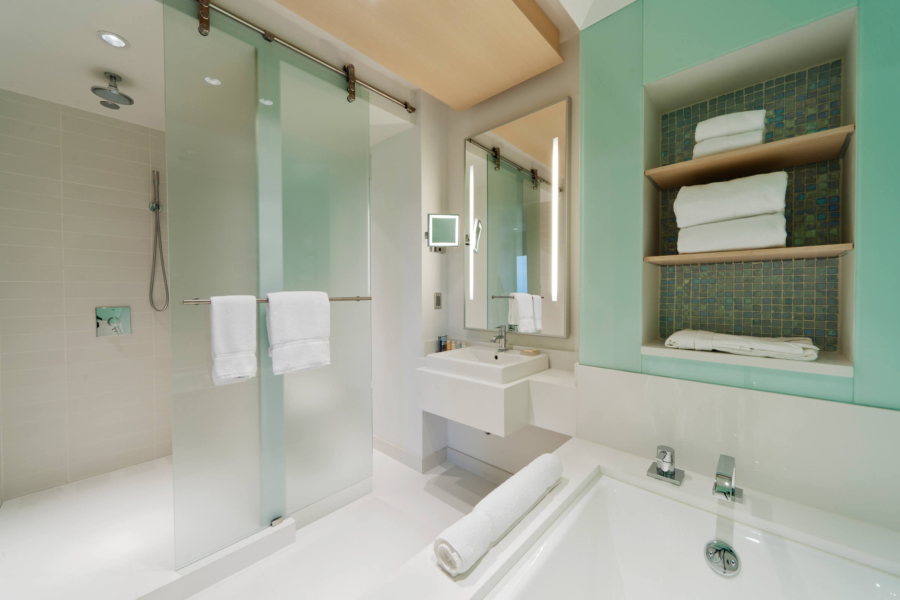 Auditorium Theatre of Roosevelt University
This National Historic Landmark was completed in 1889 and features 24-karat golf-leafed ceiling arches, gilded bas-relief designs, and dramatic murals and wall mosaics. Tours of this masterpiece by Dankmar Adler and Louis Sullivan are available Mondays and Thursdays. 50 E. Congress Pkwy.
Carbide & Carbon Building
This Art Deco landmark was designed by Burnham Brothers and features elegant, eye-catching golden accents. Originally an office, the distinctive space has since been transformed into the location of the Saint Jane Hotel. 230 N. Michigan Ave.
The Chicago Theatre
Explore the French Baroque interiors of this majestic theatre, which opened as a lavish movie palace in 1921. Modeled after the Royal Chapel at Versailles, the five-story grand lobby is surrounded by gallery promenades. Group tour rates are available for groups of 10 or more. 175 N. State St.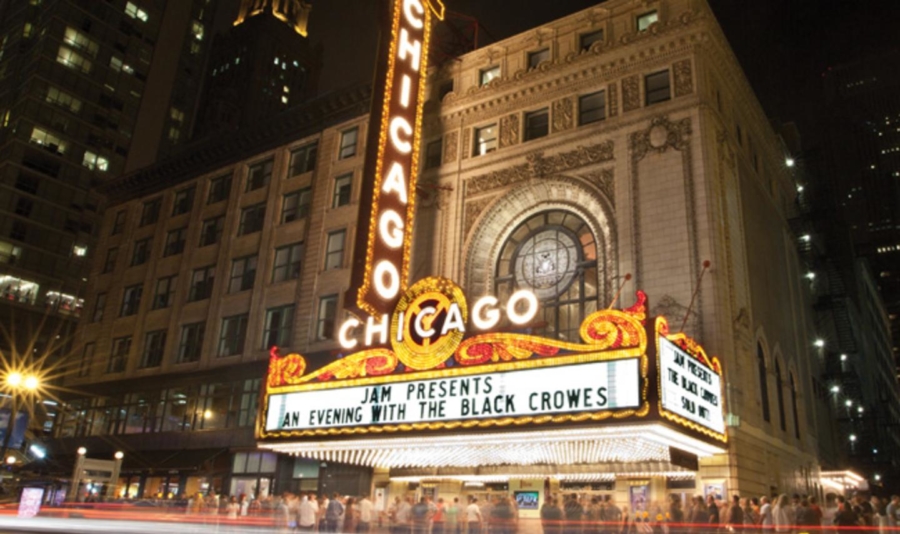 875 N Michigan (formerly the John Hancock Center)
This iconic building designed by Skidmore Owings and Merrill was completed in 1970 and boasts the nation's fastest elevators, as well as views of four states. Take your group to the top for a view unlike any other, from the 360CHICAGO observation deck or TILT, the thrilling glass observation feature that allows visitors to lean out and over The Magnificent Mile, from 1,000 feet up. 875 N. Michigan Ave.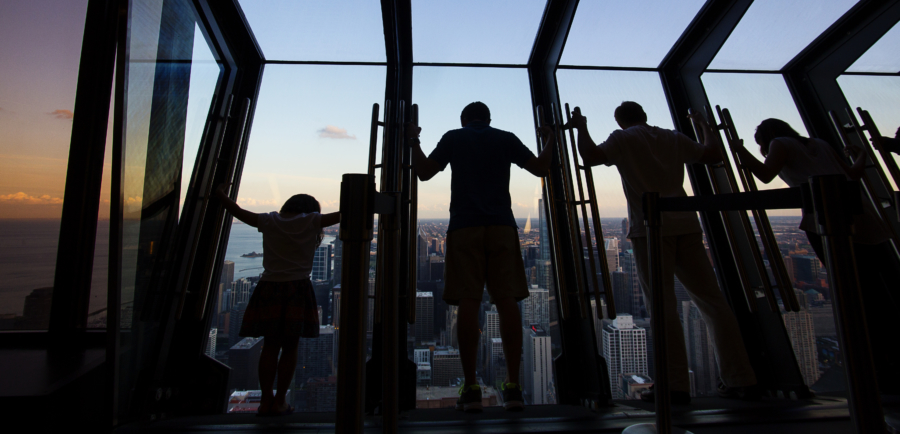 Chicago Water Tower
Located along The Magnificent Mile, this castle-like limestone tower was built in 1869 and is one of the few buildings to survive the Chicago Fire. Venture inside the City Gallery to see local artwork. 806 N. Michigan Ave.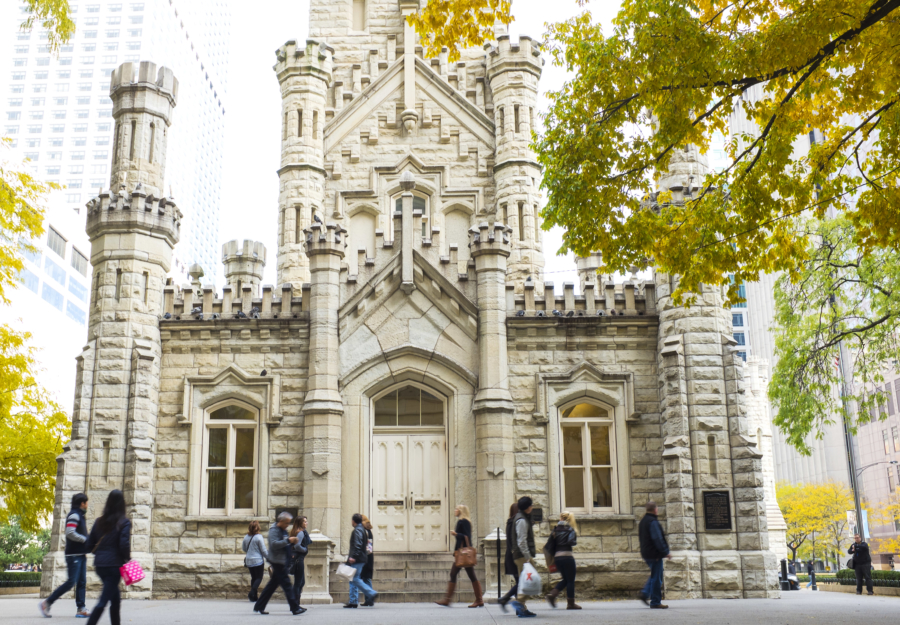 Charnley-Persky House Museum
Designed by Louis Sullivan and Frank Lloyd Wright, this National Historic Landmark is considered a pivotal example of modern architecture in America. Today, the building is home to the Society of Architectural Historians. Guided tours are available. 1365 N. Astor St.
Glessner House Museum
This National Historic Landmark features a Richardonian exterior: a fortress-like structure comprised of massive stone blocks. The facade that faces 18th Street was inspired by Abingdon Abbey, and throughout the house, visitors can find acanthus leaves, G shapes and even dragons eating their tails. Tours are available. 1800 S. Prairie Ave.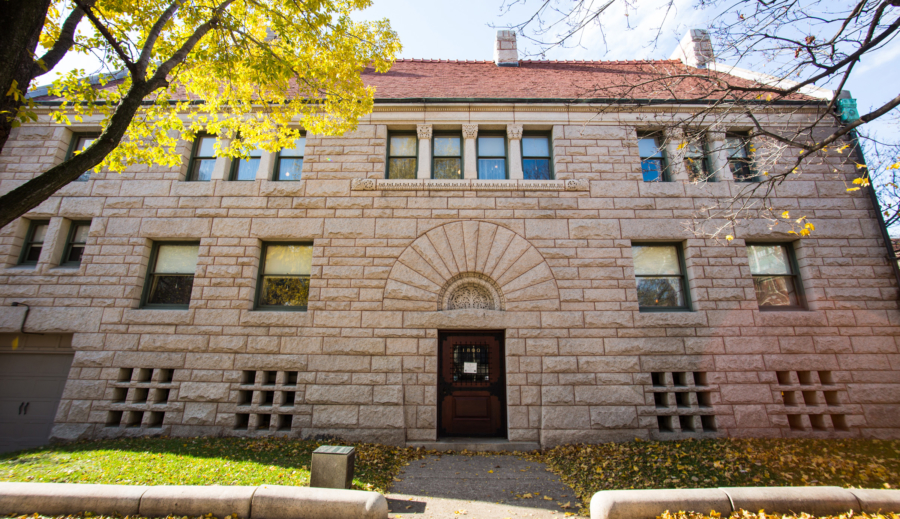 Michigan Avenue Bridge
An impressive gateway to North Michigan Avenue, this double-leaf, double-deck bridge was built in 1920, followed by the Wacker Drive esplanade in 1926. View the impressive sculptures on the outward facing wall of the bridgehouses during a walking tour with Chicago Loop Bridges. Learn even more about the history and architectural features of the bridgehouses at the McCormick Bridgehouse & Chicago River Museum. Between N. Michigan Ave. and N. Wabash St.
Robie House
This iconic work of modern architecture was designed by Frank Lloyd Wright and is an exemplary masterpiece of the Prairie style. Take a guided 45-60-minute tour of the home. 5757 S. Woodlawn Ave.
The Rookery
This architectural masterpiece on LaSalle Street features Art Deco detailing and a stunning, Frank Lloyd Wright designed light court. 209 S. LaSalle St.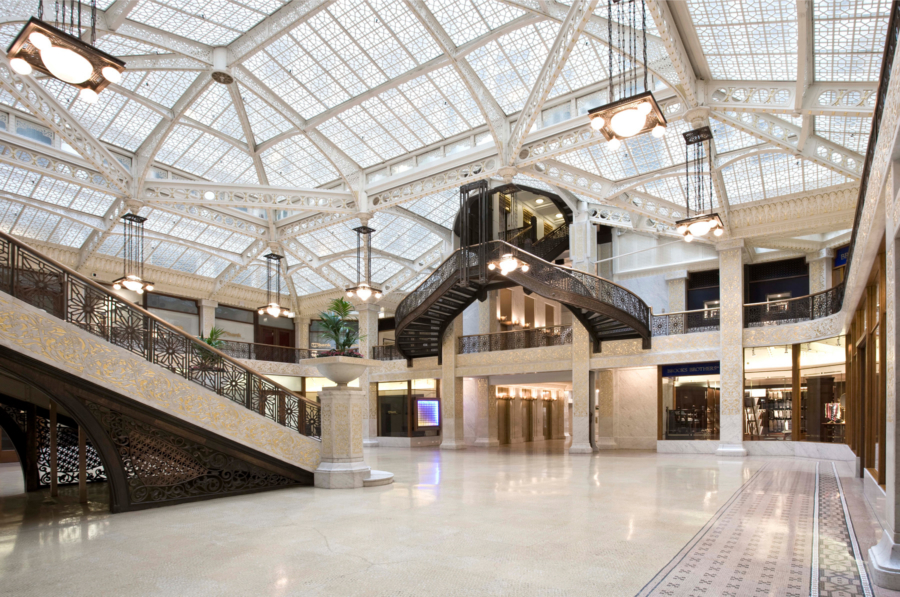 Tribune Tower
This neo-Gothic building designed by John Mead Howells and Raymond Hood was completed in 1925 and houses the Chicago Tribune newspaper, WGN Radio and more. The distinctive skyscraper features flying buttresses, spires and other dramatic design elements, such as stones from various buildings around the world embedded in the building. 435 N. Michigan Ave.
Willis Tower
An architecture enthusiast's trip to Chicago wouldn't be complete without a visit to the Willis Tower, which for almost a quarter century was the tallest building in the world. Take groups up to the Skydeck Chicago for a thrilling view. 233 S. Wacker Drive