Make the most of spring and summer in Chicago by strolling through lush gardens, which can be found throughout the city. Visitors will love the scenic green spaces, the fragrant blooms, and the picture-perfect settings.
Gardens and green spaces
Alfred Caldwell Lily Pool
Adjacent to the Lincoln Park Conservatory in Lincoln Park, visitors can stroll around this serene lily pool, home to an array of delicate floral varieties, from Common Blue Violet and Prairie Rose to Shooting Star and Water Lilies. 2300 N. Stockton Dr.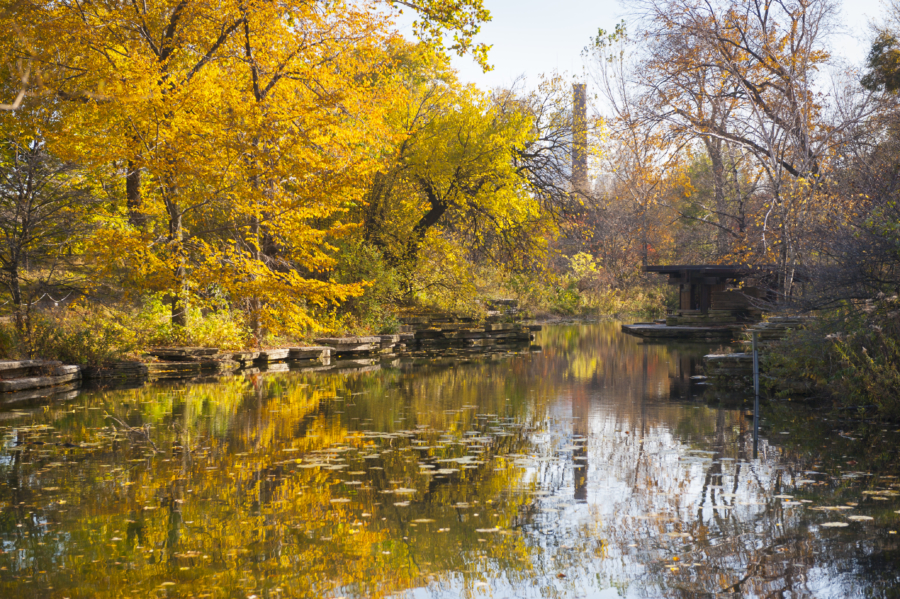 Chicago Botanic Garden
This expansive botanic garden features 385 acres of green space, housing 27 gardens and four natural areas, as well as nine islands and six miles of shoreline. The greenhouses and galleries have been known to feature delicate, exotic plants such as orchids, aloes, and jasmine. Group packages are available, ranging from tours to demonstrations to student programs. There is dining available onsite as well and motorcoach parking (for a fee). 1000 Lake Cook Rd., Glencoe, IL
Garfield Park Conservatory
When spring showers hit, head indoors to Garfield Park Conservatory, one of the largest gardens under glass in the country. With five permanent collections, an indoor garden, outdoor gardens, and five annual flower shows, there's plenty to see at this always-free attraction. Lunch room space is available to rent. Tours are available for groups and scavenger hunts are available for students. 300 N. Central Park Ave.
Grant Park Rose Garden
Just steps away from the iconic Buckingham Fountain in Grant Park, this beautifully landscaped rose garden is filled with fragrant rose bushes touting a variety of colors. Columbus Dr. and Congress Pkwy.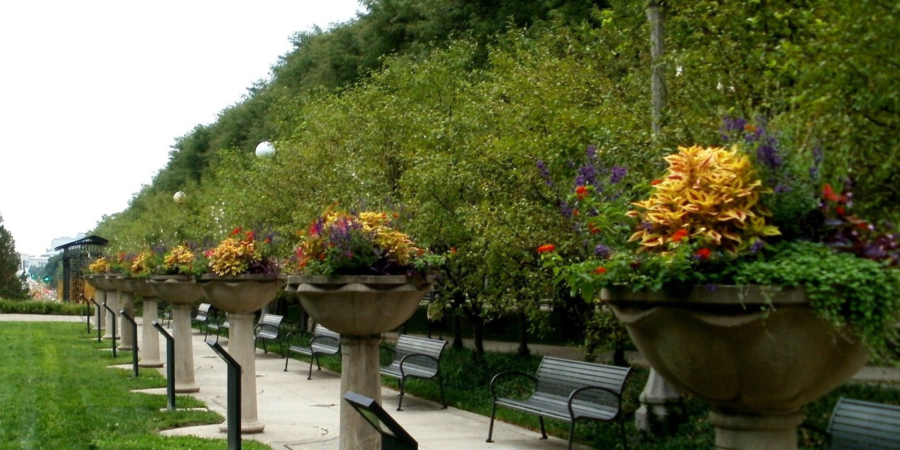 Lincoln Park Conservatory
Tropical palms, ancient ferns, dazzling orchids, and other exotic plants can be found at this indoor botanical oasis, housed in a spectacular glass building. There is a flower show every spring (end of January through May). Admission is free, and private or group tours are available by appointment. 2300 N. Stockton Drive
Lurie Garden
Designed by the team of Gustafson Guthrie Nichol Ltd, Piet Oudolf and Robert Israel, this contemporary 5-acre garden features ecologically sensitive design, where an illuminated 15-foot-high shoulder hedge protects the delicate perennial garden. Set up a tour, sit in on a presentation or lecture, or enjoy some free programming throughout the year. 201 E. Randolph St.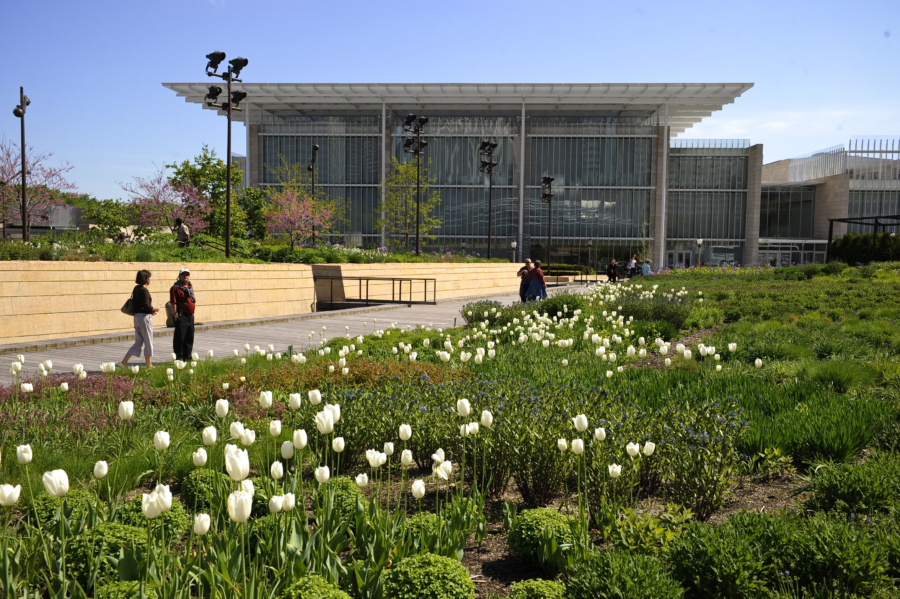 North Pond Nature Sanctuary
This wildlife sanctuary in Lincoln Park, with its pond and green areas, is a prime spot for viewing birds, such as the majestic Great Blue Heron. Private or group tours are available by appointment. 2300 N. Stockton Dr.
Osaka Garden
This enchanting Japanese garden in Jackson Park offers a welcome reprieve for those seeking a botanical escape, featuring a moon bridge, Shinto gate, and an authentic pavilion. 6401 S. Stony Island Ave.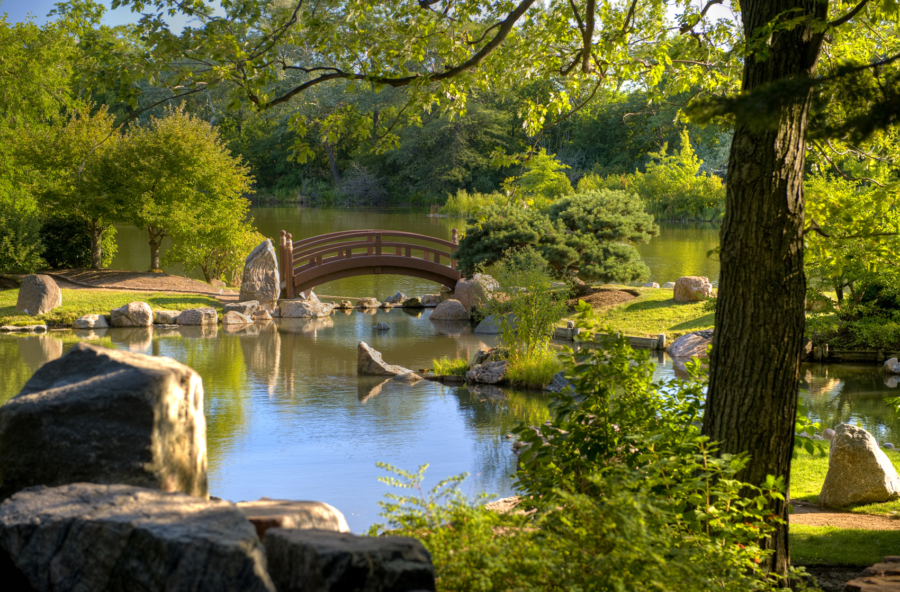 Peggy Notebaert Nature Museum
Known for its 2,700-square-foot Judy Istock Butterfly Haven filled with more than 1,000 butterflies, this nature museum offers ample opportunities for visitors to interact with flora and fauna. Learn about a variety of natural habitats, explore the nature trails or discover tips for conservation. Nature programs and lunch space available, as well as themed itinerary options. 2430 N. Cannon Drive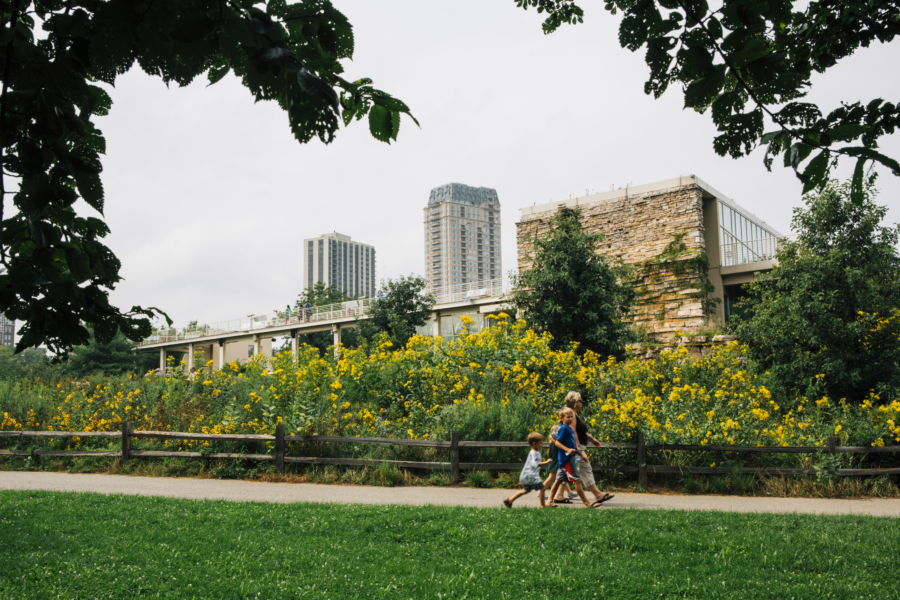 Morton Arboretum
A special destination just outside Chicago, this 1,700 acre outdoor museum of trees boasts more than 222,000 live plants. Educational programs and tours (by foot, on your bus or on the Acorn Express open-air tram) are offered for groups and students. 4100 IL-53, Lisle, IL
Special events
Chicago Flower and Garden Show
Every March, gardening enthusiasts love exploring this annual showcase of water features, blooming botanicals, cooking demonstrations by renowned chefs in a garden setting, children's activities, and more than 100 exhibitors featuring green industry products and services. 600 E. Grand Ave.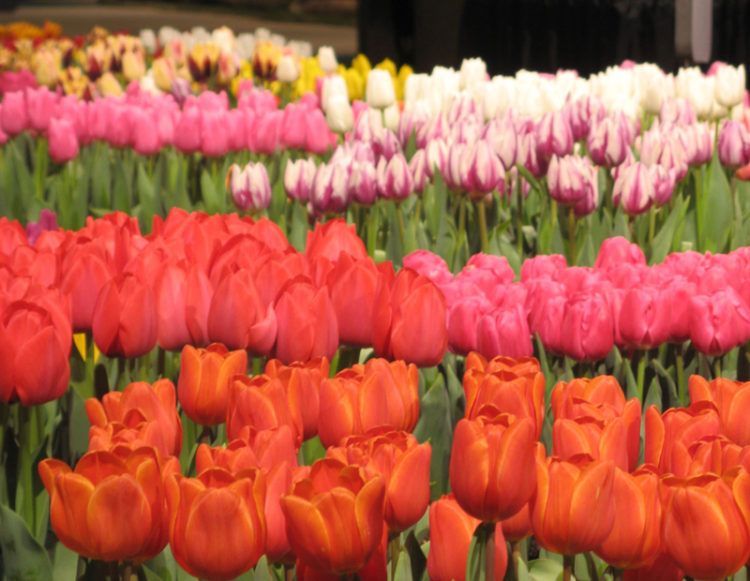 Macy's Flower Show
Every spring, visitors are welcomed to Macy's on State Street with colorful, exotic blooms, from Palace Roses to Hinoki Cypresses, arranged throughout the entire store. This celebration of spring also features free workshops and flower-related special events. 111 N. State St.