Chicago is home to an array of diverse neighborhoods — 77 to be exact, each with its own distinct vibe and traditions. The one thing they all have in common? Great restaurants. These classic neighborhood spots are beloved by locals and visitors alike for their welcoming feel and one-of-a-kind flavors.
Here's where you can eat, drink, and make yourself at home at some of Chicago's best neighborhood restaurants.
Virtue Restaurant in Hyde Park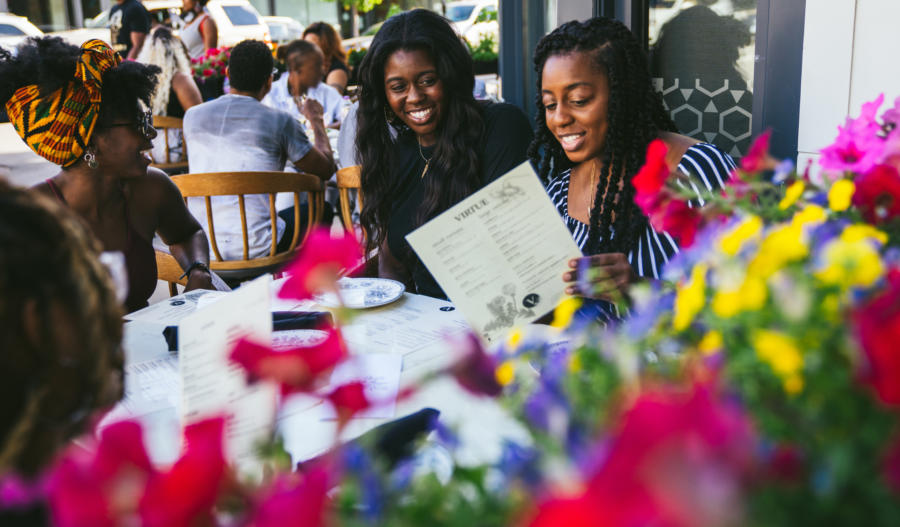 It didn't take long for Virtue to become a neighborhood staple in the Hyde Park neighborhood. The Southern American restaurant draws guests in with their welcoming service, thoughtful space, and incredible flavors crafted by lauded chef Erick Williams. The menu ranges from traditional and familiar to new and unexpected — don't skip the stone-ground grits or the cornbread with housemade honey butter.
Osito's Tap in Little Village
This casual speakeasy-style bar and restaurant in Little Village fuses a modern feel with Mexican traditions. Brunch is popular, with dishes like chilaquiles verde with chorizo and blue corn pancakes. Day or night, the cocktails are the star of the show. Try one of the many flavors of Micheladas, a Mexican drink made with beer, lime, and assorted spices and sauces.
Demera Ethiopian Cuisine in Uptown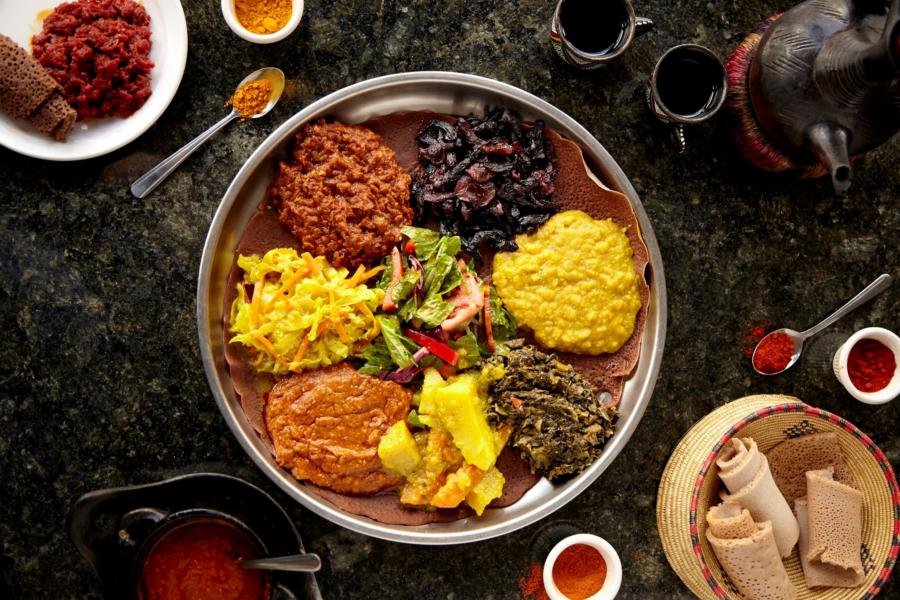 For more than a decade, Demera has been serving up authentic Ethiopian cuisine in the Uptown neighborhood. Chef Tigist Reda takes pride in showcasing both Ethiopian flavors and hospitality. One of the best ways to experience Demera is by ordering a traditional messob, a combination platter featuring a varied selection of meat or vegetable dishes. No need for silverware — just grab a piece of injera bread and dig in!
Pearl's Place in Bronzeville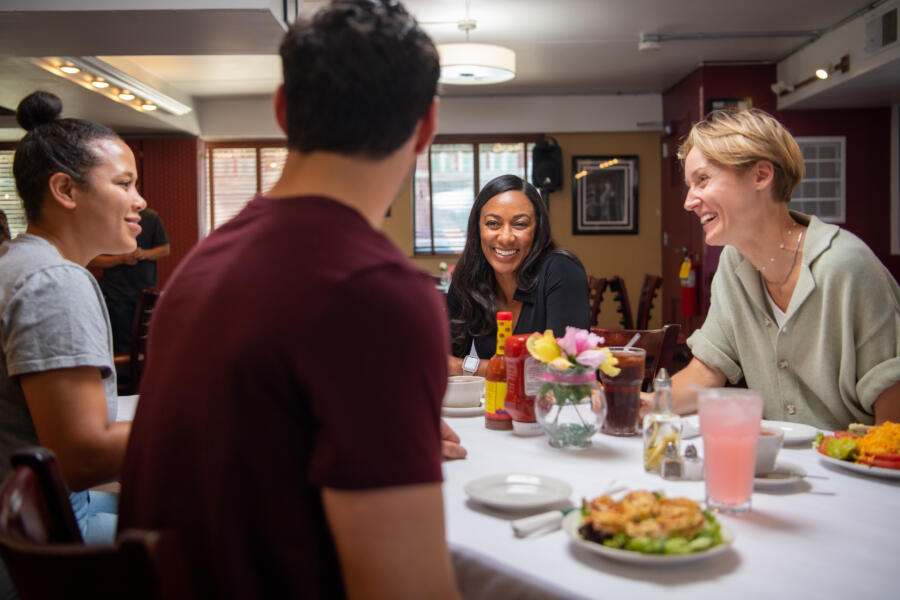 Feast on southern-style comfort food and down home classics at Pearl's Place in historic Bronzeville. The neighborhood, once known as Chicago's "Black Metropolis," is steeped in rich history (Louis Armstrong, Ida B. Wells, Gwendolyn Brooks, and Nat King Cole all lived here). At Pearl's, locals line up to dig into their famous buffet, which overflows with soul food favorites like freshly made biscuits, mac and cheese, shrimp and cheesy grits, fried chicken, and more.
Café Colao in Humboldt Park
Get a taste of Humboldt Park's rich Puerto Rican heritage in every delicious bite at Café Colao. Try a piña colada muffin, guava flan, or a Matamonchi (ham and cheese) sandwich out on the sidewalk patio alongside Café Colao's colorful storefront. Or take a coffee and sandwich to go and picnic in the picturesque Humboldt Park (link to listing) just two blocks away.
Lexington Betty Smokehouse in Pullman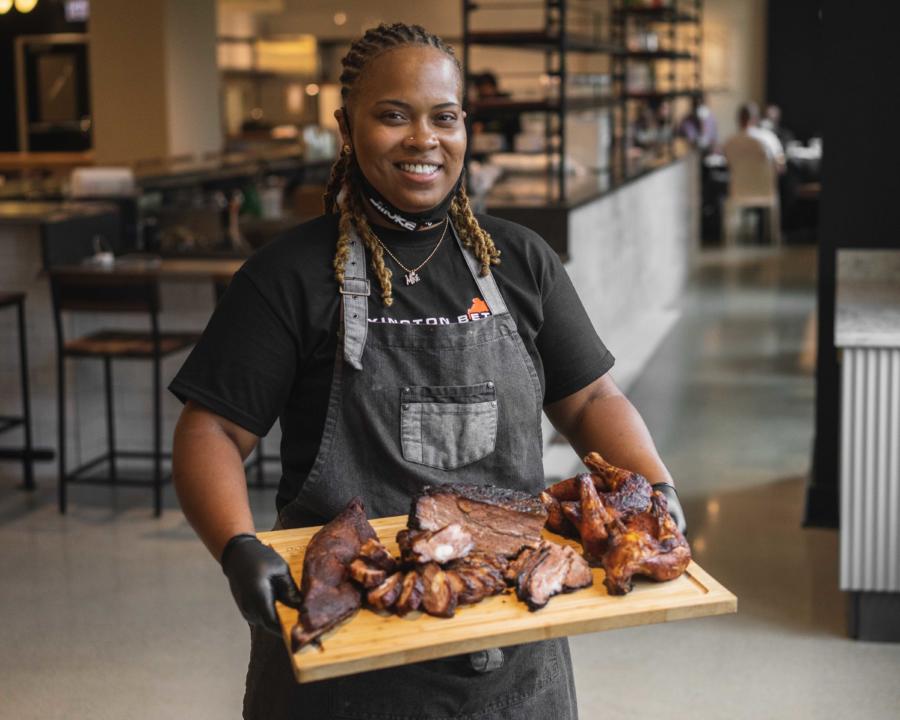 Lexington Betty has long been a favorite Chicago food truck throughout the city's neighborhoods, and their newest location is sure to attract legions of loyal followers to historic Pullman. Dominique Leach, the chef and owner of Lexington Betty, was classically trained in French and Italian cuisine but fell in love with cooking the food she grew up eating with her family. Order the brisket, pulled pork, rib tips — really anything, with a side of mac and cheese.
Chiu Quon in Chinatown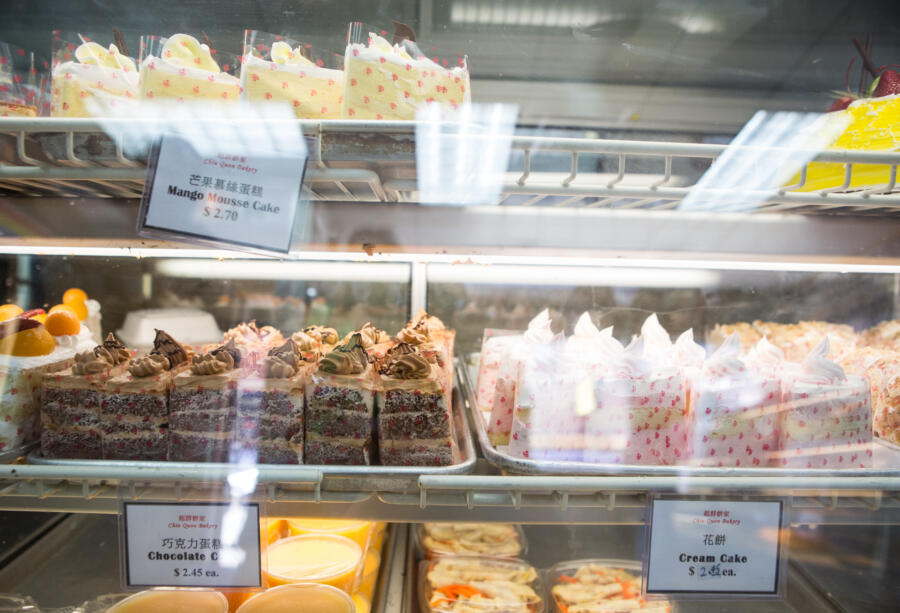 Welcome to Chinatown's oldest bakery, where more than 100 types of traditional treats (like pork buns, egg tarts, and lotus bean mooncakes) fly off the shelves each day. Everything here is handmade from scratch, using time-honored Chinese baking techniques. Grab a bag to go or take a seat in the cozy dining room. Chiu Quon is located just two blocks south of the famed Chinatown Gate and along the neighborhood's busy main stretch.
Ann Sather in Lakeview
This much-loved local diner is popular with the brunch crowd, thanks to their hearty homemade dishes, warm hospitality, and famous cinnamon rolls that come with every breakfast entree on the menu. At dinner, you'll notice Ann Sather's Swedish roots shine through with dishes like spaetzle, Swedish meatballs, and potato sausage. Oh, and did we mention they're BYOB? Find Ann Sather in Lakeview, with additional locations in Northalsted, and Edgewater.
Conte di Savoia in Little Italy
If Taylor Street is the heart of Little Italy, then Conte di Savoia is its soul. This gourmet grocery store and Italian deli has been around since 1948, making traditional Italian sandwiches and stocking locals' pantries with bread, cheese, meats, and fresh pasta. On most days, you'll find Conte di Savoia packed with Little Italy residents and nearby University of Illinois students, clamoring for a grilled panini or hot Italian beef before class. Fortunately, there are two Conte di Savoia Taylor Street locations so you'll never have to wait too long.
Twin Anchors Restaurant & Tavern in Old Town
Opened in 1932, Twin Anchors Restaurant & Tavern is one of the city's oldest restaurants — which means they've racked up a long list of regulars. One of their most well-known patrons has to be Frank Sinatra, who would always order Twin Anchor's famous ribs and homemade coleslaw from his favorite booth (he even had them ship him the goods when he was on the road). Today, the Old Town spot still has the same old-school vibes and fall-off-the-bone barbecue keep Chicagoans and celebs coming back again and again.
Taqueria El Milagro in Pilsen
It's tough to pick just one spot in Pilsen. The neighborhood is home to a treasure trove of long-standing Mexican restaurants and taquerias, including El Milagro. The 50-year-old factory is known first and foremost for their outstanding tortillas, which you can find on the shelves of local grocery stores, and being served in some of the city's finest Mexican restaurants. You can try them for yourself at El Milagro's Pilsen location, which is half storefront, half cafeteria-style restaurant. The freshly made tortillas are used as a base for generously sized tacos and burritos; you can also try their tamales, tortas, or pick up a pack of tortillas for the road.