Summer in Chicago may be coming to an end, but Labor Day weekend is full of ways to enjoy the final days of sunshine and warm weather. Celebrate the end of the season with boat cruises, rooftop cocktails, movies in the park, virtual festivals, waterfront bike rides, and more. You can even turn the long weekend into a staycation with these itineraries and special hotel offers.
Check out what's open in Chicago right now and read on for safe and fun activities for Labor Day 2020 weekend.  
Enjoy a virtual Jazz Fest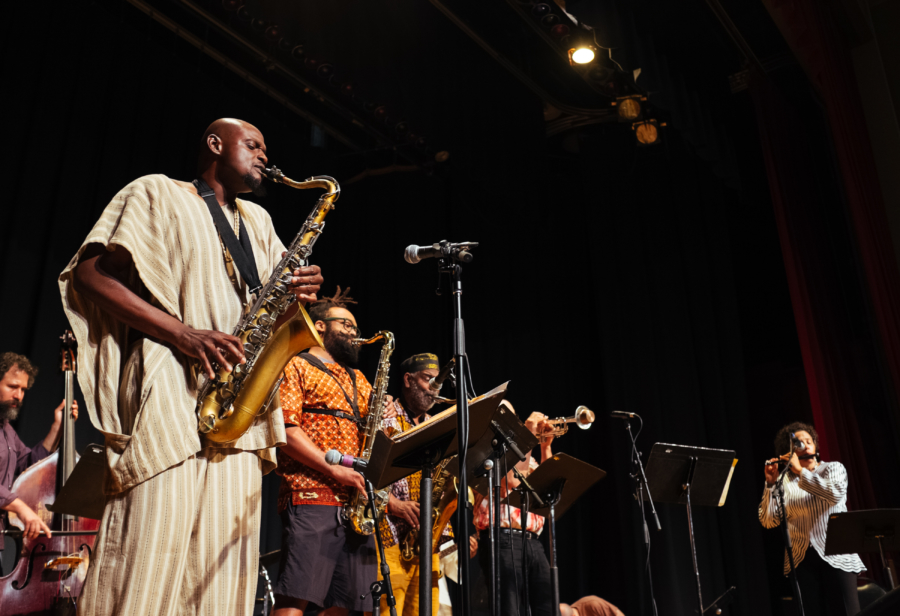 It's not Labor Day in Chicago without the long-running Chicago Jazz Festival. This year, the beloved fest is going virtual. The "Millennium Park at Home: Chicago Jazz" series will offer four days of free, online performances programmed by the Jazz Institute of Chicago starting Thursday, Sept. 3 through Sunday, Sept. 6. The schedule includes local and national jazz artists, including archived footage and live performances by Chicago musicians. Check out the full lineup and more details on where to watch.
Take a boat cruise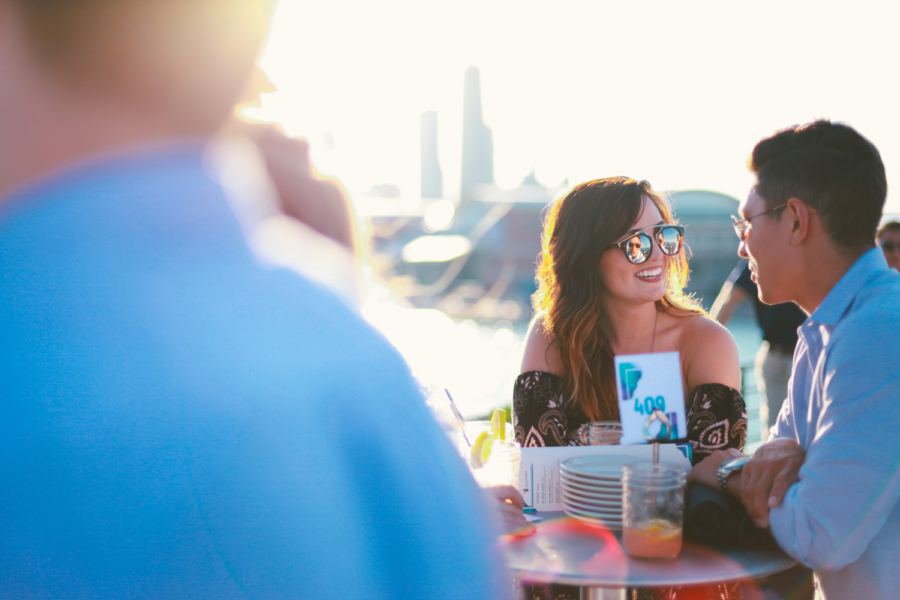 Set sail on one of Chicago's famous boat cruises. Choose from informative architecture tours, fast-paced speedboat rides, unforgettable dinner cruises, tiki-themed party boats, and more. Here's just a few special events happening on the water this Labor Day weekend:
Check out our guide to Chicago boat tours on Lake Michigan and the Chicago River.
Catch an outdoor movie
Movies in the Park is a beloved Chicago tradition, and you've got three chances to catch one over the holiday weekend. Grab a blanket and some snacks, then head to one of these neighborhood parks for an outdoor movie screening. All movie-goers must wear masks and there's a 100 person capacity, so get there early!
Movies in the Park
Explore the Chicago Riverwalk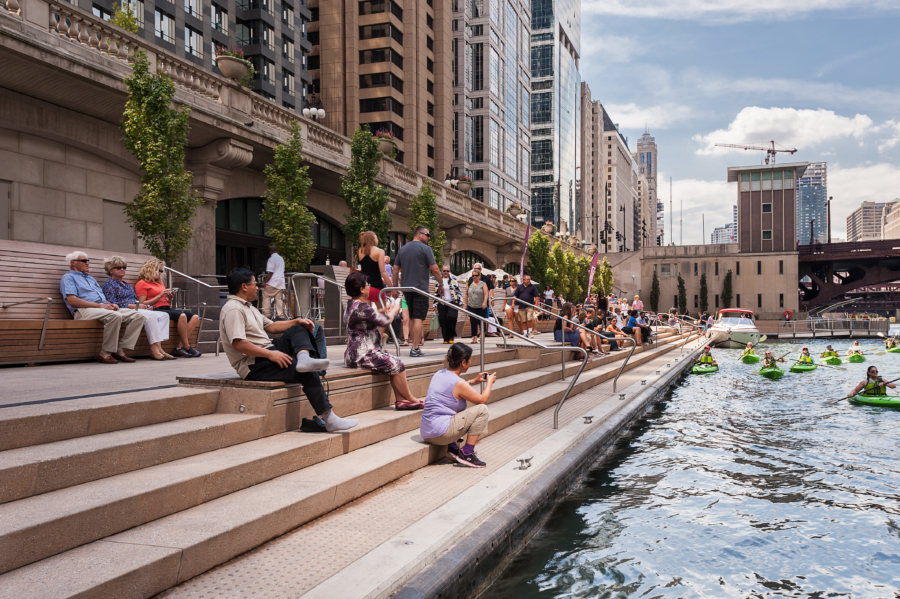 Where else can you find an urban canyon filled with delicious food, cocktails, public art, and stunning views? The Chicago Riverwalk is open to enjoy all Labor Day weekend long. It's the perfect spot to hop on a boat tour, admire the surrounding architecture, and enjoy a drink with waterfront views. The popular Riverwalk restaurants and bars are open, so make your reservations now.
Eat outdoors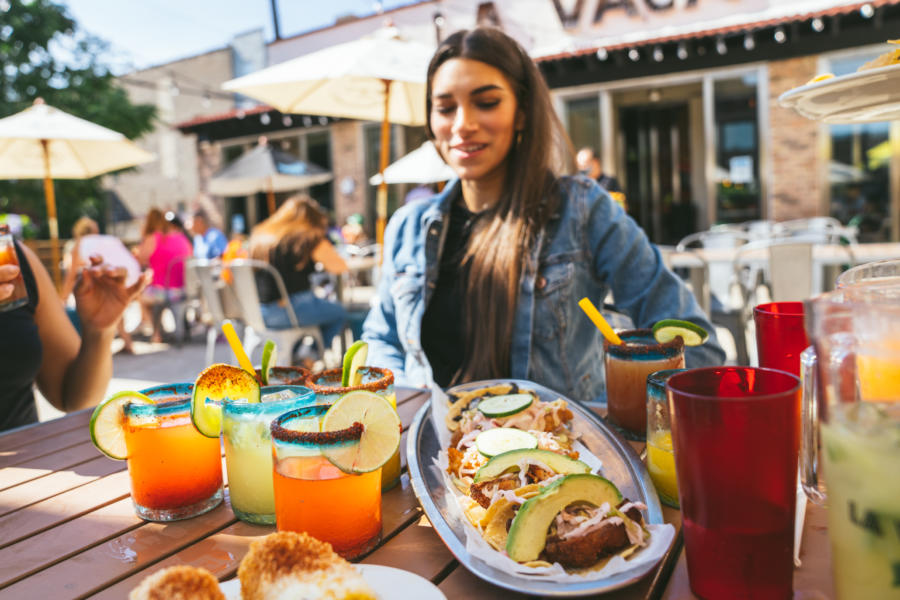 Patio weather in Chicago comes and goes quickly. Enjoy one of the last al fresco weekends with an outdoor brunch or a scenic rooftop dinner. Check out our outdoor dining guide, with a recently updated list of rooftops and patios open now all around the Chicago.
Walk the Lakefront Trail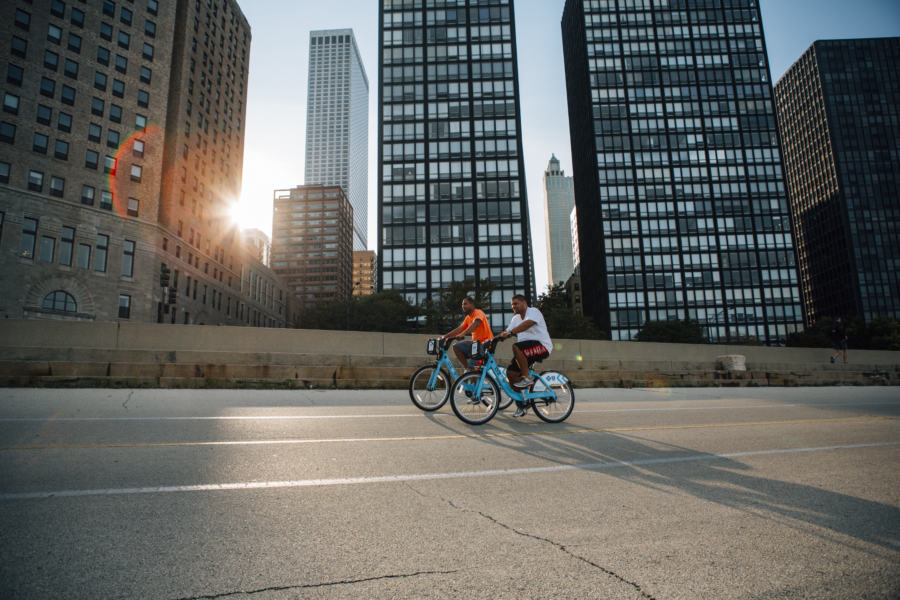 Chicago's gorgeous Lakefront Trail stretches almost 20 miles along Lake Michigan, offering stunning skyline views and connecting you to many of Chicago's waterfront neighborhoods. The trail is open for walking, biking, running, and rollerblading from 6 a.m. to 7 p.m. each day. Rent a Divvy bike if you want to cover the most ground.
Visit a museum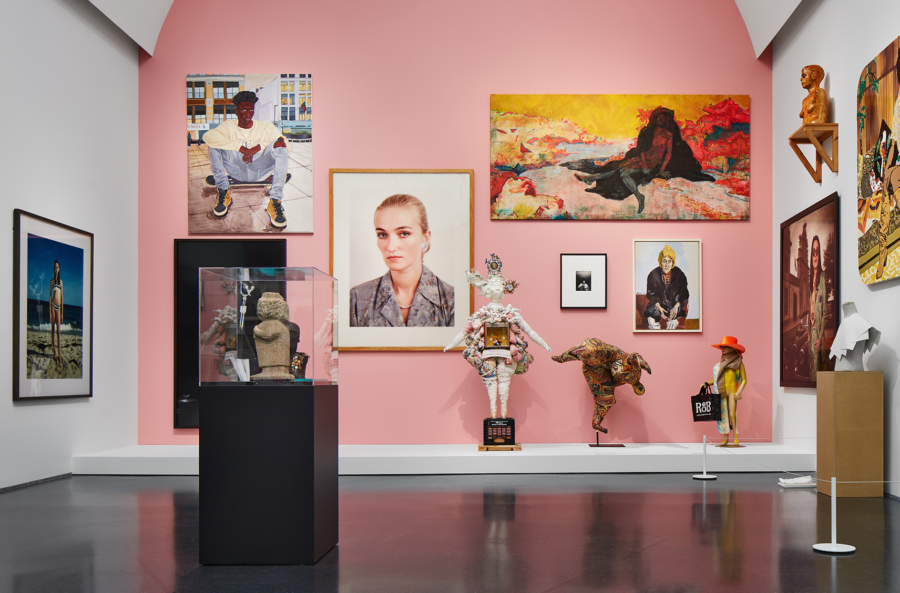 Which Chicago museum is on your bucket list? Plenty of the city's top museums are now open, with lots of new cleaning and social distancing procedures in place. The long weekend is the perfect time to visit the Museum of Contemporary Art, Intuit: The Center for Intuitive and Outsider Art, American Writers Museum, Frederick C. Robie House, and more.
Check out our full guide to open museums in Chicago.
Rent a boat or kayak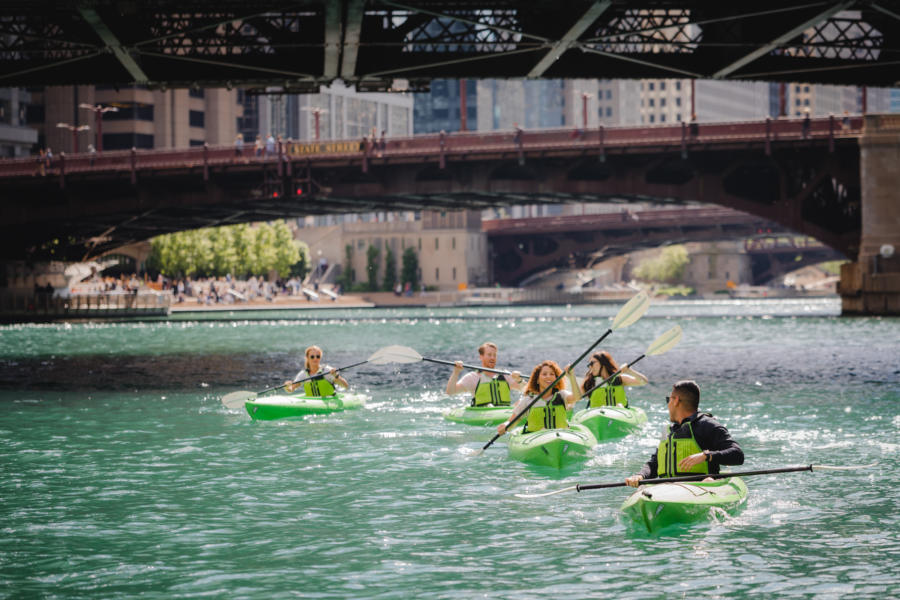 Be captain for a day with your very own boat rental. It's the perfect way to get out on the water, while practicing safe social distancing.
Charter a private yacht with Free Spirit Yacht Cruises for a luxurious Labor Day experience. Island Party Boats offers boat rentals that include a captain, booze, and even a waterslide. Or cruise along the river in an affordable and eco-friendly electric boat from Chicago Electric Boat Company.
If you'd rather work up a sweat, rent a kayak with Urban Kayaks on the Chicago Riverwalk and paddle through the heart of the city, past the bustling Riverwalk and some of the city's most iconic buildings. Or head to their Monroe Harbor location to soak in some skyline views from the lakefront.
Explore Navy Pier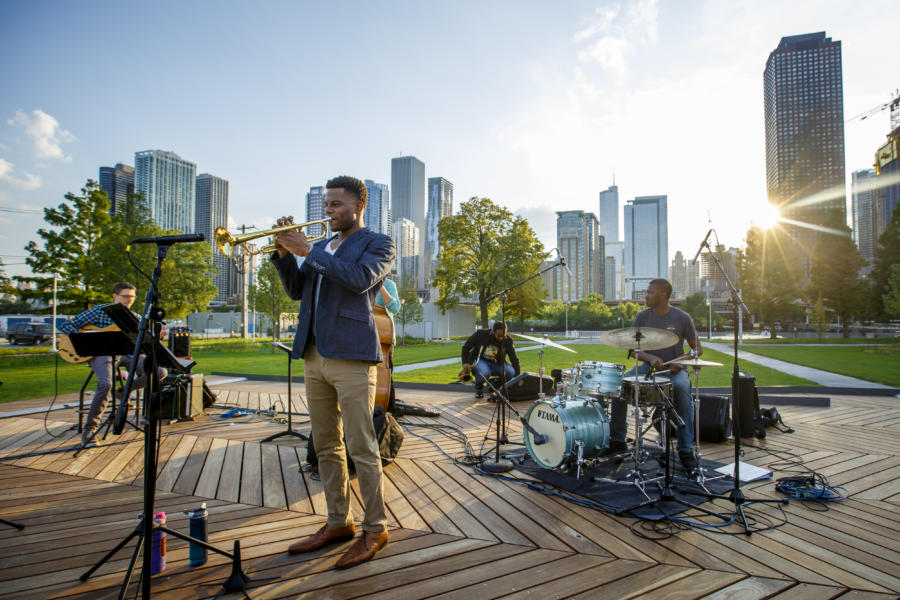 It's one of the city's most popular attractions for a reason. Navy Pier has plenty of events and activities for locals and visitors alike, from free outdoor concerts to the world's largest rooftop bar. Check out top things to do on the Pier during Labor Day weekend:
Visit a neighborhood brewery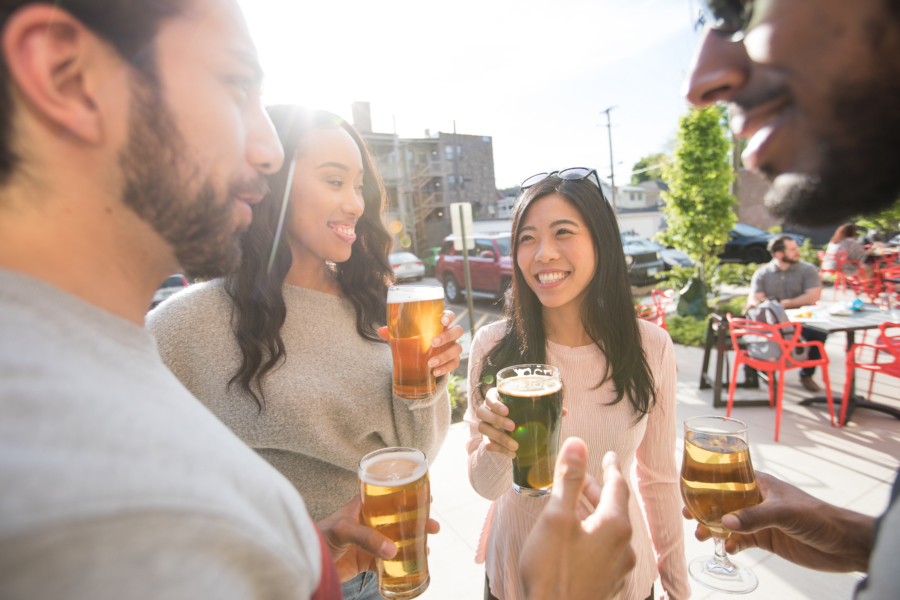 Discover a new neighborhood or spend time exploring your own with a neighborhood brewery crawl. For instance, check out one of the city's brewing hot spots like well-established Malt Row in Ravenswood or the up-and-coming Chicago Brewing District on the West Side. Here's our guide on Chicago breweries with outdoor seating.
Stay the night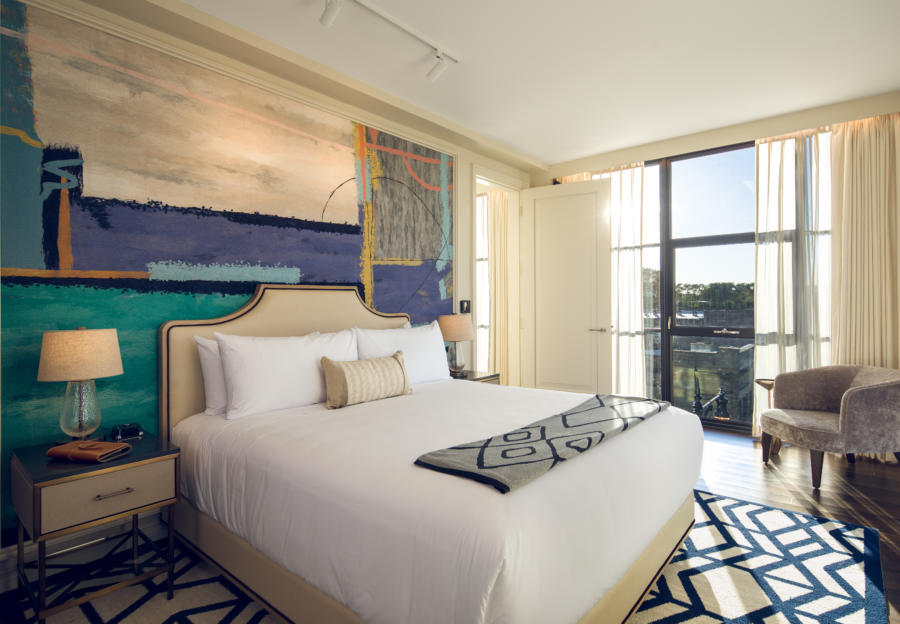 Looking for a staycation or a weekend getaway? Tons of Chicago hotels are offering specials deals and discounts for the long weekend. Check out our staycation ideas and itineraries, then book your overnight stay.