Whether it's the biggest fireworks show around (Navy Pier has you covered!), mesmerizing portraits at the Art Institute, or jazz legends playing live at the Chicago Jazz Festival, there's a Labor Day event in Chicago for everyone in. Here are some of the top things to do in Chicago Labor Day weekend.
Shows and festivals
Chicago Jazz Festival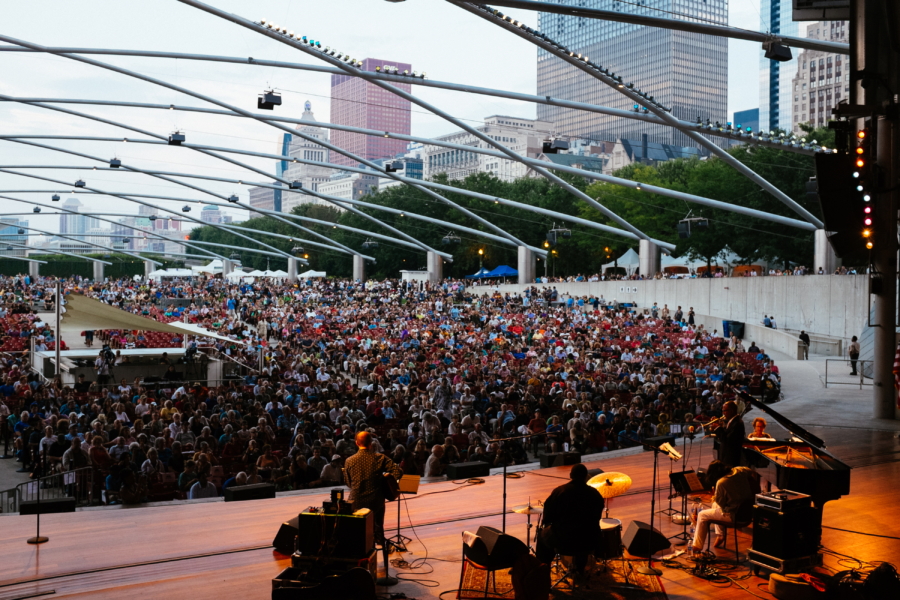 Aug. 23 – Sept. 1, 2019
The 41st rendition of Chicago's oldest free festival will include a special tribute to Nat King Cole by his brother Freddy Cole and a celebration of the 50th Anniversary of the Jazz Institute of Chicago. The all-ages, multi-venue festival is the perfect way to wrap up the summer in Chicago. Check out the full schedule.
North Coast Music Festival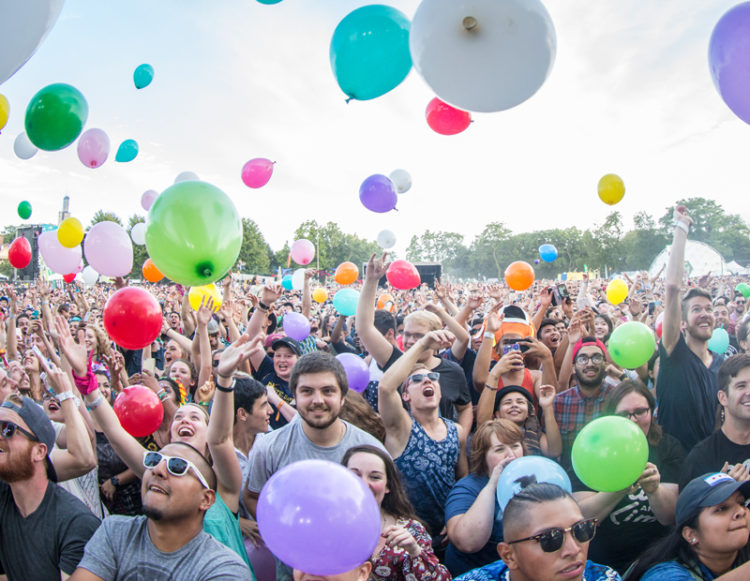 Aug. 30 – 31, 2019
The North Coast Music Festival brings an array of electronic artists to Chicago's Northerly Island. This year's headliners include Bassnectar, Major Lazer, and Flux Pavilion. Check out ticket options.
Great American Lobster Fest
Aug. 30 – Sept. 1, 2019
This is the Midwest's largest Lobster and Seafood Festival, held at stunning Navy Pier. Enjoy live lobster flown in fresh from the East Coast, live music, family-friendly games and activities, unique arts/crafts vendors, land food options, and cold beverages. Check out ticket options.
Taste of Polonia
Aug. 30 – Sept. 2, 2019
Enjoy four days of live music at this Polish festival at the Copernicus Center in Jefferson Park. Over 30 bands take to 4 stages, while Polish food and beer are served up. Plus, there are bounce inflatables, a climbing wall, face painting, clowns, a casino, tastings and cooking classes, exhibits, carnival rides and games … and a whole lot more! Tickets range from $5 – $10.
African Festival of the Arts
Aug. 30 – Sept. 2, 2019
Now in its 30th year, the African Festival of the Arts brings a taste of African culture to Washington Park — think traditional drumming, museum quality and collectible artifacts, and vibrant handwoven fabric and textile. Interactive spaces include: Drum & Afro-folk Village, Children and Family, African Heritage, African Spirituality, Wellness (Health) Village, Books and Authors, Fine Art, Film and Video, Food Court, Seniors and Quilting, and the African Marketplace. Tickets are $15 pre-festival and $20 at the gate.
Navy Pier Summer Fireworks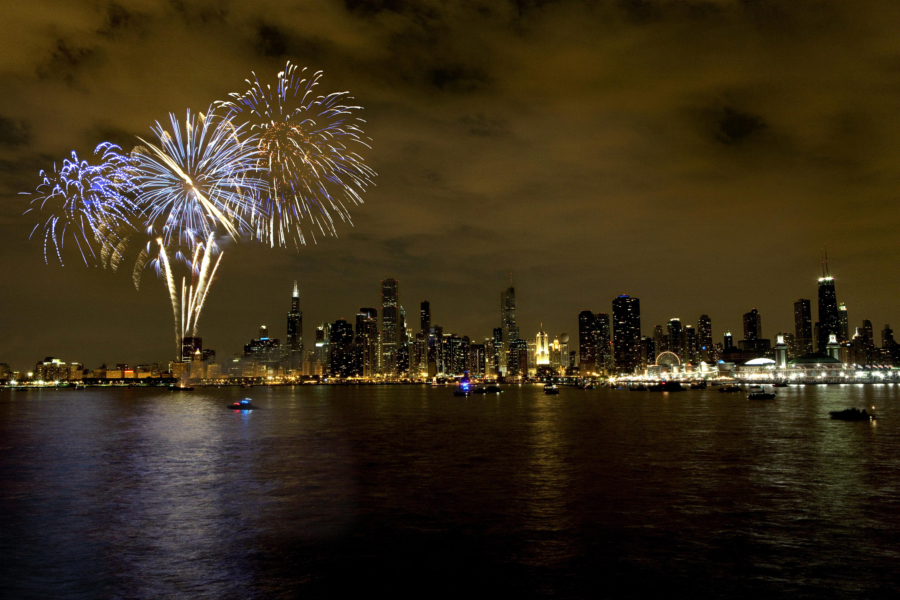 Aug. 31, 2019
Don't miss the last chance to catch Navy Pier's spectacular fireworks this summer. The night sky lights up at 10:15pm, but make it a whole day of fun. Navy Pier is home to 50 acres of scenic boardwalk boasting new restaurants, boat tours and attractions like the soaring Centennial Wheel.
Music on the Lake at Navy Pier
Aug. 31 – Sept. 2, 2019
Swing by the Miller Lite Beer Garden at Navy Pier for free live music and dancing over Labor Day weekend.
Ravinia Music Festival
Aug. 31 – Sept. 3, 2019
Ravinia Festival is a local favorite. The sprawling outdoor amphitheatre is the perfect place to set up a picnic and enjoy live music, from classical to pop to family-friendly shows. Expect a great line up of musical acts this Labor Day weekend, including:
Friday: Jory Vinikaur and O.A.R.
Saturday: Dan Tepfer and Miguel Zenon, Queen Latifah
Sunday: Mames Babegenush Kids Concert, Steely Dan
Monday: Mames Babegenush Kids Concert, Steely Dan
Museum exhibits
Manet and Modern Beauty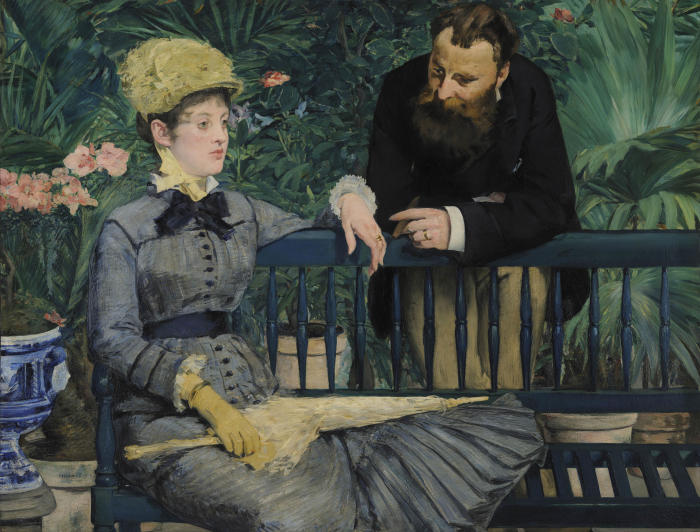 Through Sept. 8, 2019
One of the country's oldest and largest art museums, known for their formidable collection of Impressionist art, presents a groundbreaking exhibition on one of the movement's most influential figures. The exhibit at the Art Institute of Chicago showcases the works of Édouard Manet, a leader in the transition from realism to Impressionism, focusing on the transformation of the artist's style in the later years of his career.
Figures of Speech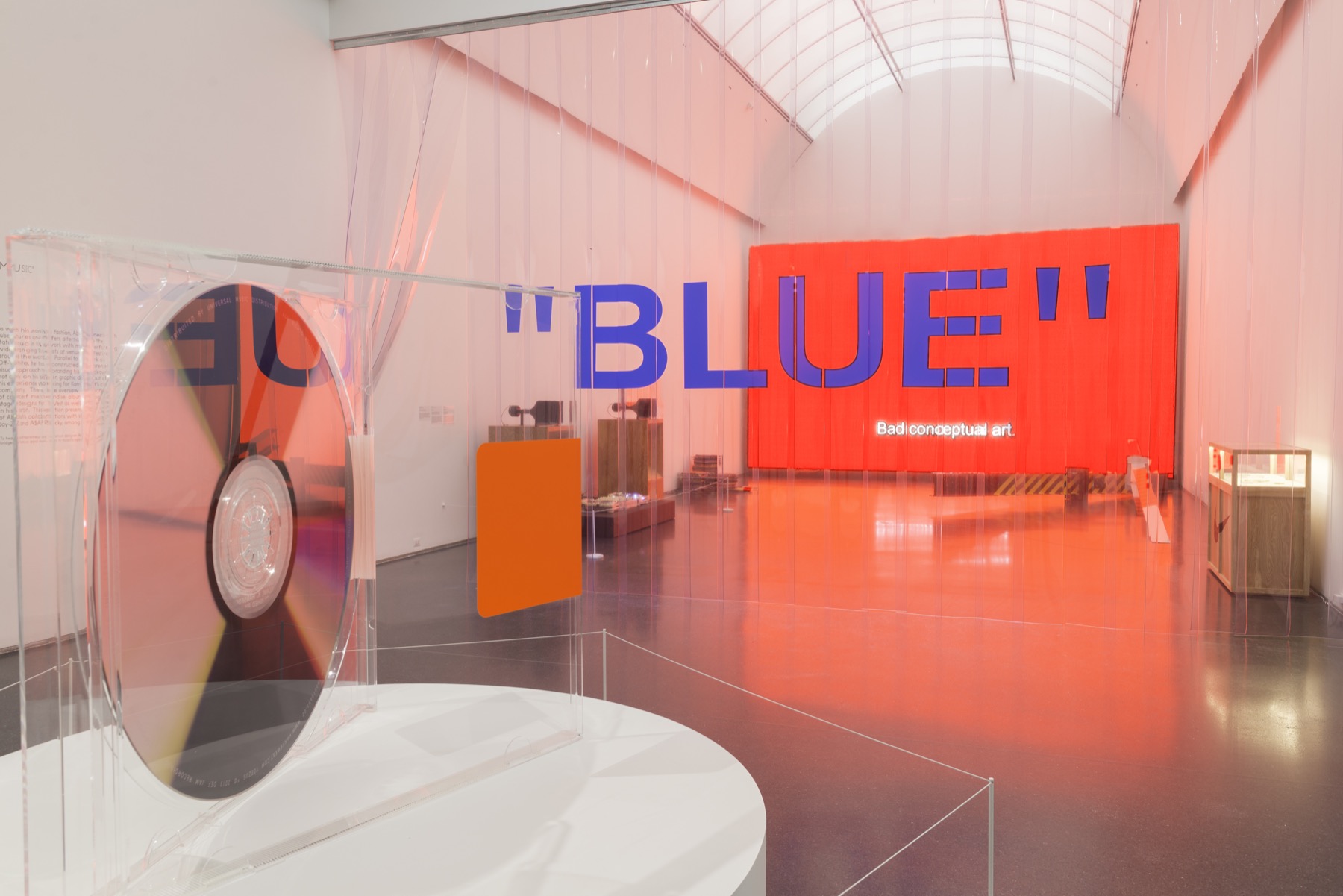 Through Sept. 29
This is the first ever exhibit dedicated to the work of Virgil Abloh, a multimedia, multi-genre artist, architect, DJ, and Chicago native. He was Kanye West's top creative collaborator, designing album covers and merchandise, and he started his own fashion brand Off-White. His trajectory continues, though: Last year, he was named Men's Artistic Director of Louis Vuitton. The exhibition covers the many aspects of his multi-disciplinary career and how they intersect.
Louder Than Words: Rock, Power and Politics
Through Sept.  2, 2019
Direct from Cleveland's Rock and Roll Hall of Fame, this exhibition at the Museum of Broadcast Communications looks at how rock music has been able to speak "louder than words" when it comes to politics and empowerment over the years — from '60s singers addressing the Vietnam War to hip-hop artists confronting police brutality. The show includes original artifacts, video, photographs, and more.
Tara Donovan: Fieldwork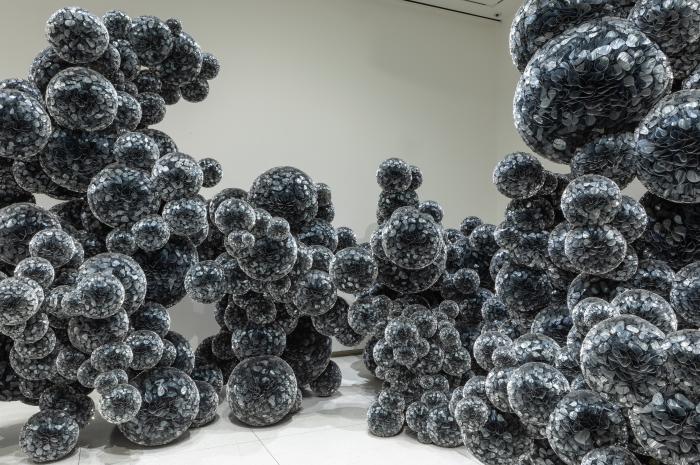 Through Sept. 22, 2019

Everyday objects you'd expect to find in a junk drawer (like plastic straws, index cards, rubber bands, Slinkys, and Mylar) are transformed into fascinating, mind-bending works of art in this Smart Museum of Art exhibit of New York-based artist Tara Donovan's work.
Must-see shows
Grinning From Fear to Fear
Now playing
The legendary theatre's 43rd revue tackles everything from serial killers to big pharma. Grinning From Fear to Fear in the e.t.c. Theater is a hilarious and edgy take on current events that showcases why The Second City is still one of the best places in the world for live comedy.
You Can't Fake the Funk: A Journey Through Funk Music  
Through Sept. 22
Hop on the "Mothership" as Black Ensemble Theater journeys back when afros were big, bell bottoms were tight, and the music was out of sight. You Can't Fake the Funk: A Journey Through Funk Music guides you through a musical genre that is sure to have you grooving in your seats!
Hamilton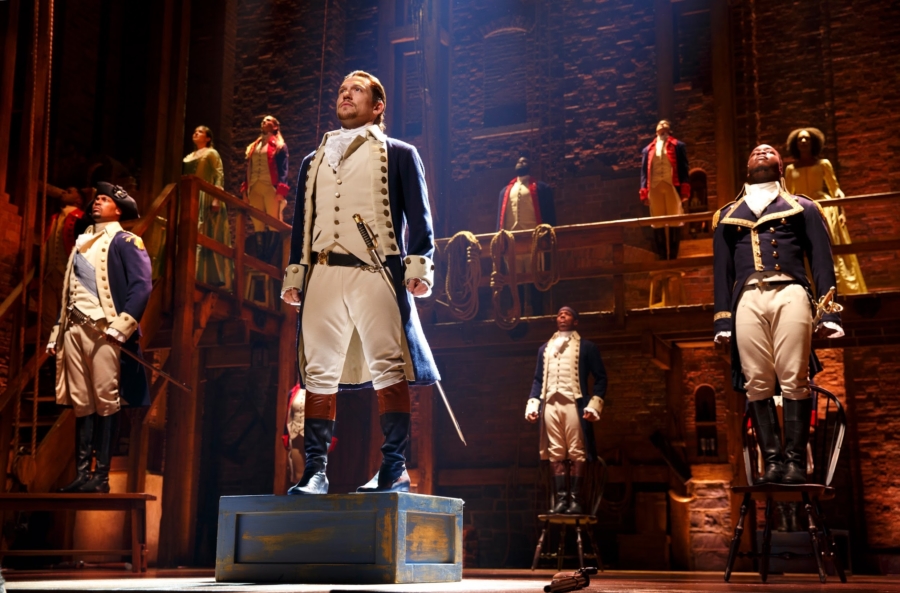 Now playing 
Broadway in Chicago brings the smash-hit musical Hamilton to Chicago's CIBC Theatre. Learn about the fascinating life of America's most influential founding father through hip-hop, rap, R&B, and beyond.
All That He Was
Through Sept. 8, 2019
This winner of the National Playwright's Award and the ACTF Musical Theatre Award is a moving and surprisingly funny account of one man's struggle with AIDS and the reverberations of his death. In All That He Was, the deceased functions as host and narrator, invisible among the friends and family assembled to pay him final respects. Hoping for a day when the shattered pieces of his life can come together, he leads them on a journey of shared reminiscences.
Golden Girls: The Lost Episodes, Vol. 3
Now playing through Aug. 31, 2019
Now in its 3rd year, Golden Girls: Lost Episodes series features Dorothy, Rose, Blanche, Sophia and their whacky friends and relatives are back for all new adventures including the first-ever musical episode. Hell in a Handbag Productions' Chicago Golden Girls parody series features original scripts and goes where they couldn't go on television.
Teatro Zinzanni: Love, Chaos and Dinner
Now playing through Sept. 29, 2019
Teatro ZinZanni is a whirlwind of international cirque, comedy and cabaret served with a multi-course feast. Described as the "Kit Kat Klub on acid", the fast-paced action unfolds around, above and alongside guests as world-class acrobats, musicians, divas, illusionists, madmen, and aerialists fill  the intimate Spiegeltent ZaZou, a unique jewel box mirror tent. Teatro ZinZanni's signature blend of Love, Chaos & Dinner has played to sold out audiences in Seattle and San Francisco. Don't miss the show The New York Times calls, "A feast for the senses" and the "city's hottest ticket!"
The Fly Honey Show
Through Sept. 7
Now entering its 10th season, The Fly Honey Show at The Den Theatre digs deep into its mission to elevate women, trans, non-binary, LGBTQIA individuals and allies through a raucous re-imagination of the classic cabaret. The evening promises an intimate and explosive celebration complete with high-energy dance works, raw storytelling, a rotating line-up of Chicago's premiere performance acts, and a fierce ensemble of empowered individuals, novice and professional dancers alike — all backed by a 9-piece live band.