The biggest date night of the year is coming, and anybody who's trying to leave the house that night should do their homework. You could probably throw a box of chocolates in any direction and hit a restaurant decked out in candles and roses, but it's no guarantee of quality. We've picked out some great deals, special spots, and a few left-field options for those who want to stand out from the crowd this Valentine's Day.
The J. Parker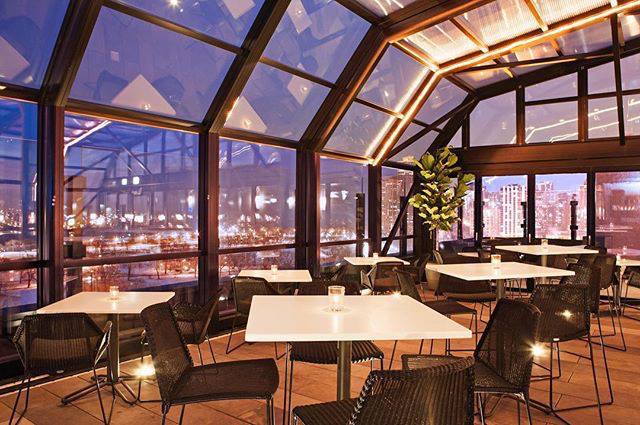 Is the vibe just as important as the cuisine when it comes to your perfect date night? If so, you'll want to check out The J. Parker, where diners enjoy a skyline view with their meal. The rooftop restaurant is offering a simple $20 meal option of beet carpaccio salad, truffle pasta or braised short rib, each with a split white chocolate layer cake with raspberry purée for dessert. To get into the spirit of things, the restaurant is also showing their favorite romantic movies on Tuesdays leading up to the big day, including Crazy Stupid Love, Bridesmaids, My Best Friend's Wedding and more. During each screening, glasses of house wine and bubbles are half off, so go ahead and get some practice dates in before the big day. 1816 N. Clark St.
Haisous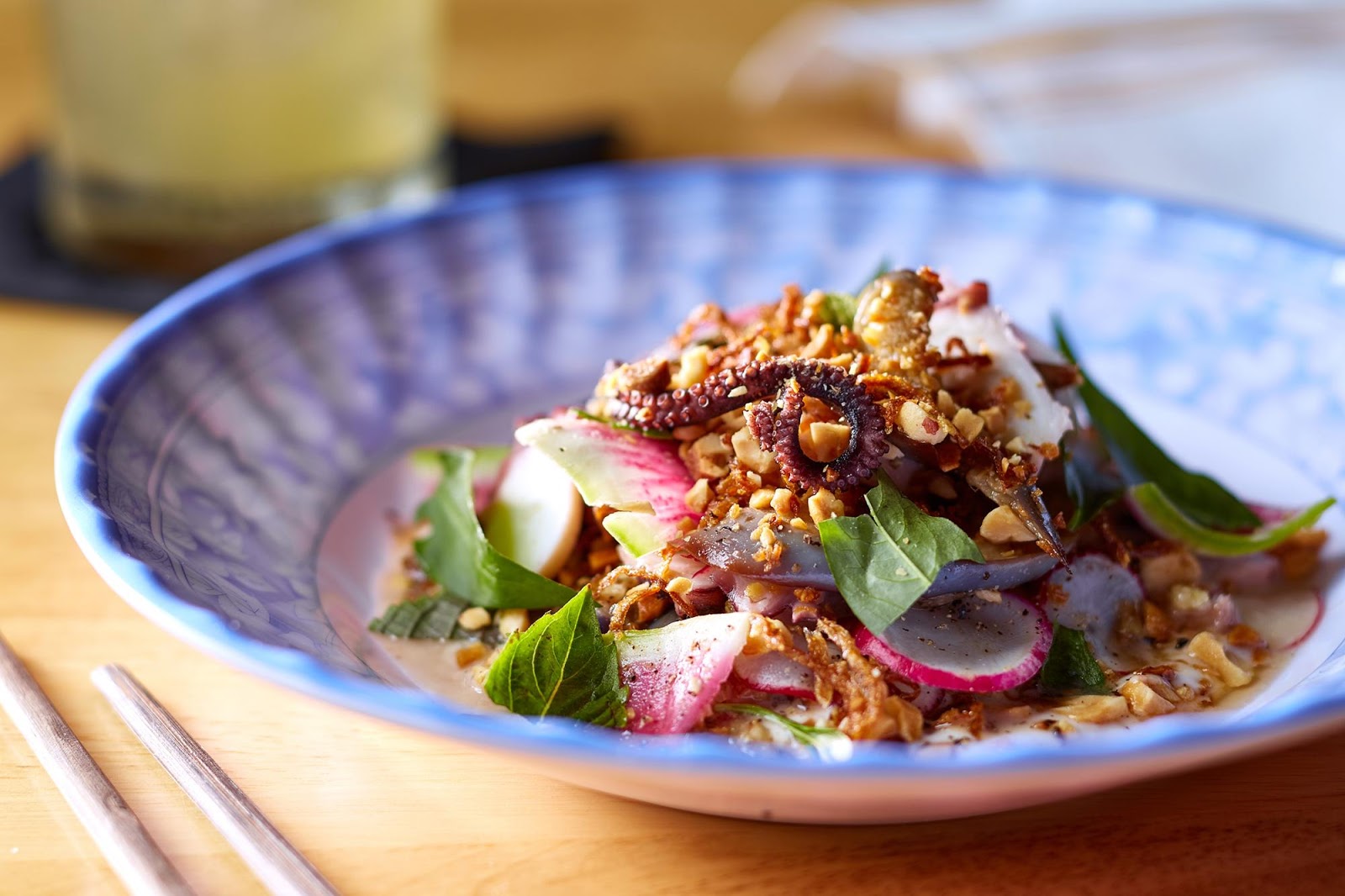 ​One of the hot new spots to grace Pilsen in the past few years, Thai and Danielle Dang's Haisous has consistently earned rave reviews for their stellar takes on Vietnamese cuisine. For Valentine's Day, their prix fixe includes a $65 four-course tasting menu with an optional wine pairing for $35. The menu is extremely pescatarian-friendly, including options like the gỏi bạch tuộc — octopus salad with confit eggplant, coconut cream & roasted peanuts. In lieu of yet another lava cake, a refreshing dessert option composed of rambutan & fresh tamarind puts an exclamation point on the meal and your evening. 1800 S Carpenter St.
Somerset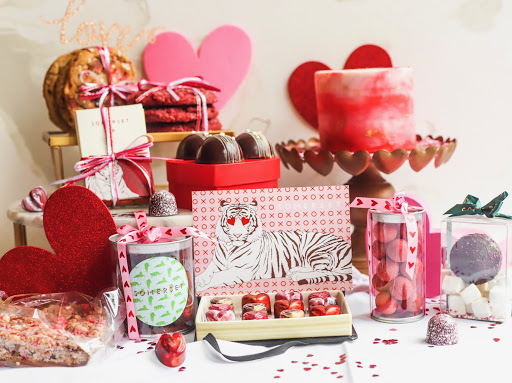 If you want to take care of a dinner date and a cute gift for your loved one in one fell swoop, look no further than Somerset. Acclaimed pastry chef Meg Galus and team have put together a temporary pop-up business called "Somersweets", which will offer an array of customized sweets. Options include custom truffle flavors, personalized sugar cookies, and more. Pre-orders are encouraged. Of course, if you want some dinner to go with your dessert, you may as well eat at Somerset itself — standouts like their whole roasted chicken and wood grilled berkshire pork chop are romantic gifts unto themselves. 1112 N. State St.
Dusek's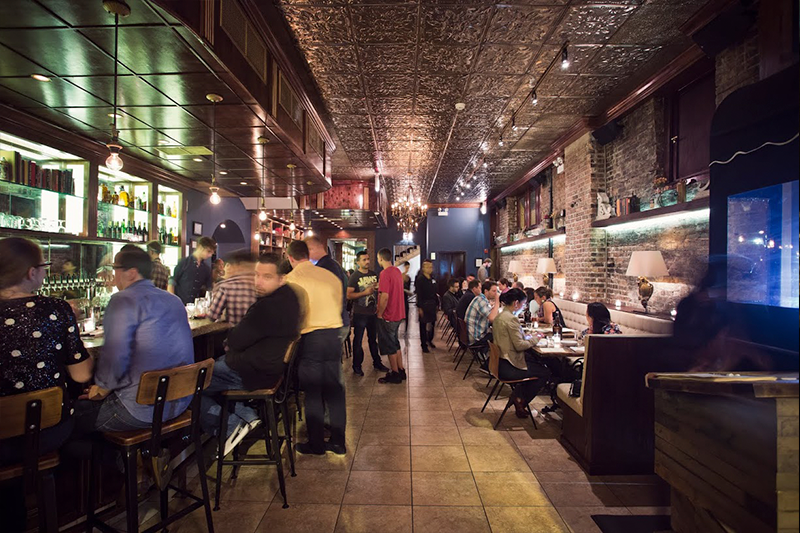 Dusek's always promises a cool, sexy atmosphere – and Valentine's Day won't prove any different. If seafood gets you in the mood, why not splurge on one of their seafood towers for two? (They'll need advance notice, so make sure you reserve it here.) If you're the type to celebrate the holiday on an off day to avoid the crowds, might we suggest making an early Valentine's Day date night on the 9th? That way you can head downstairs afterwards for Punch House's Punch and Paint. You'll not only get a punch-making demonstration and the punch that comes from it, but a semi-nude live model and all the painting materials you can ask for. Between the liquid inspiration and the artistic tools, you and your date can make some beautiful art together. 1227 W. 18th St.
Monnie Burke's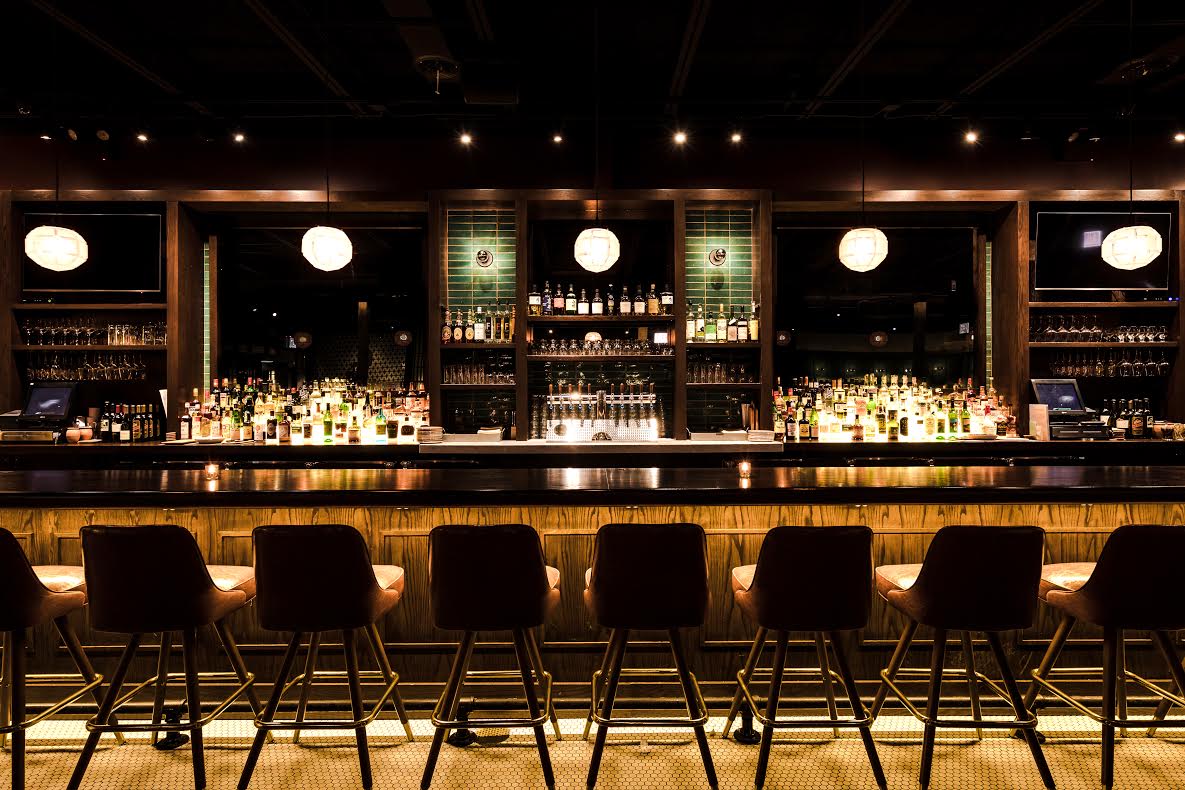 Monnie Burke's elevated comfort food and sleek interior makes it the perfect spot to cozy up on a cold night. Their $58 pre-fixe menu for Valentine's Day showcases their simple approach and seasonal ingredients, with three courses and a family-style dessert. They'll also be serving an à la carte steak menu, which the chef will be grilling to order on the outdoor wood fire grill. 1163 W. 18th St.
Longman & Eagle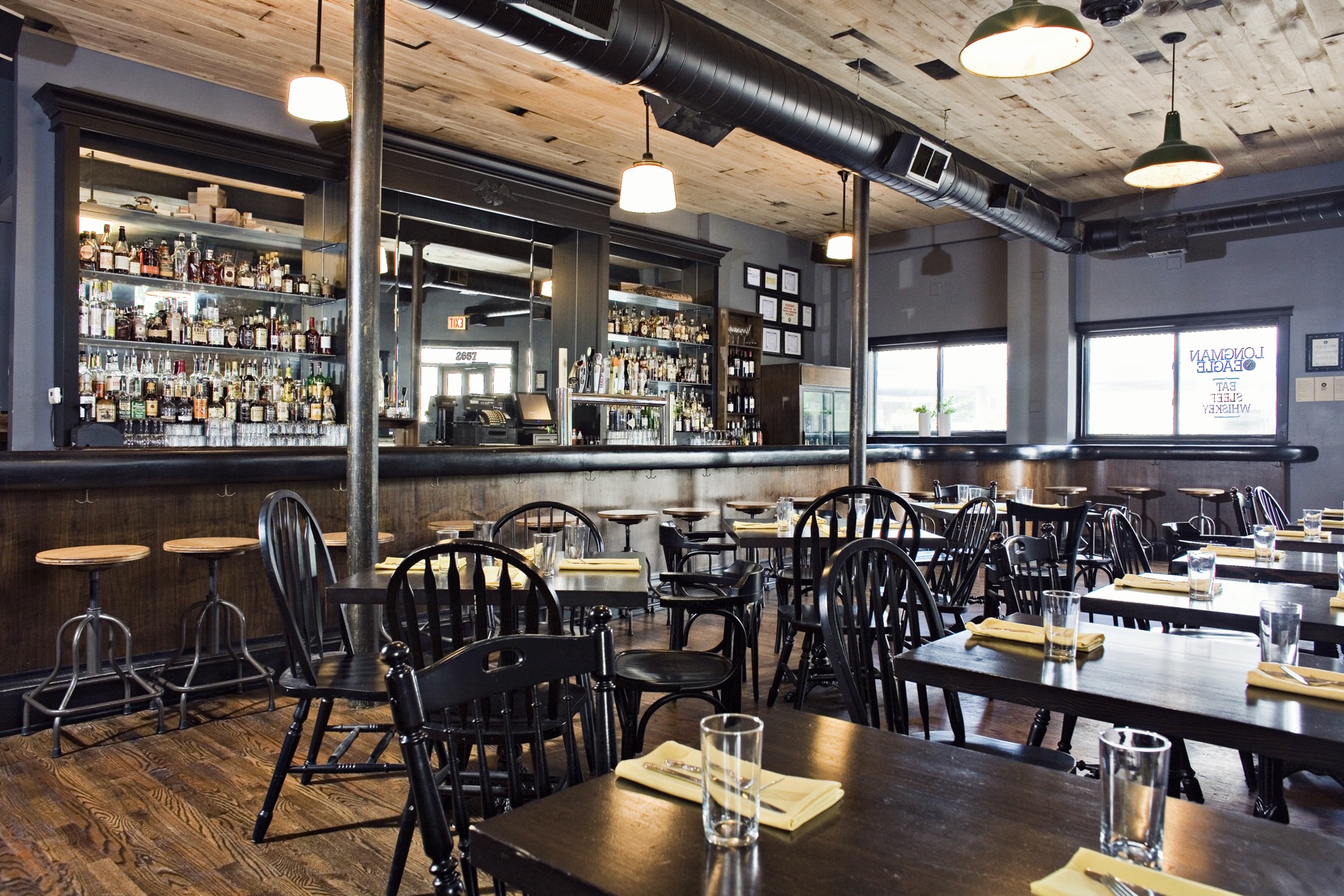 At one point in most people's lives, their understanding of a date involved two individuals slurping pasta from opposite ends until they met in an unexpected kiss. While most restaurants these days don't serve the gargantuan bowls of pasta required for such a thing to be possible, perhaps Longman & Eagle can at least provide the vibe for one night. Their $65 old-school Italian Valentine's Day menu will include six courses of super-classic Italian mainstays, and an optional wine pairing is available as well. (And sorry, Disney fans; the pasta course is rigatoni a la vodka with roasted eggplant and basil, so you'll just have to find other ways to earn that kiss.)  1816 N. Clark St.
Swift and Sons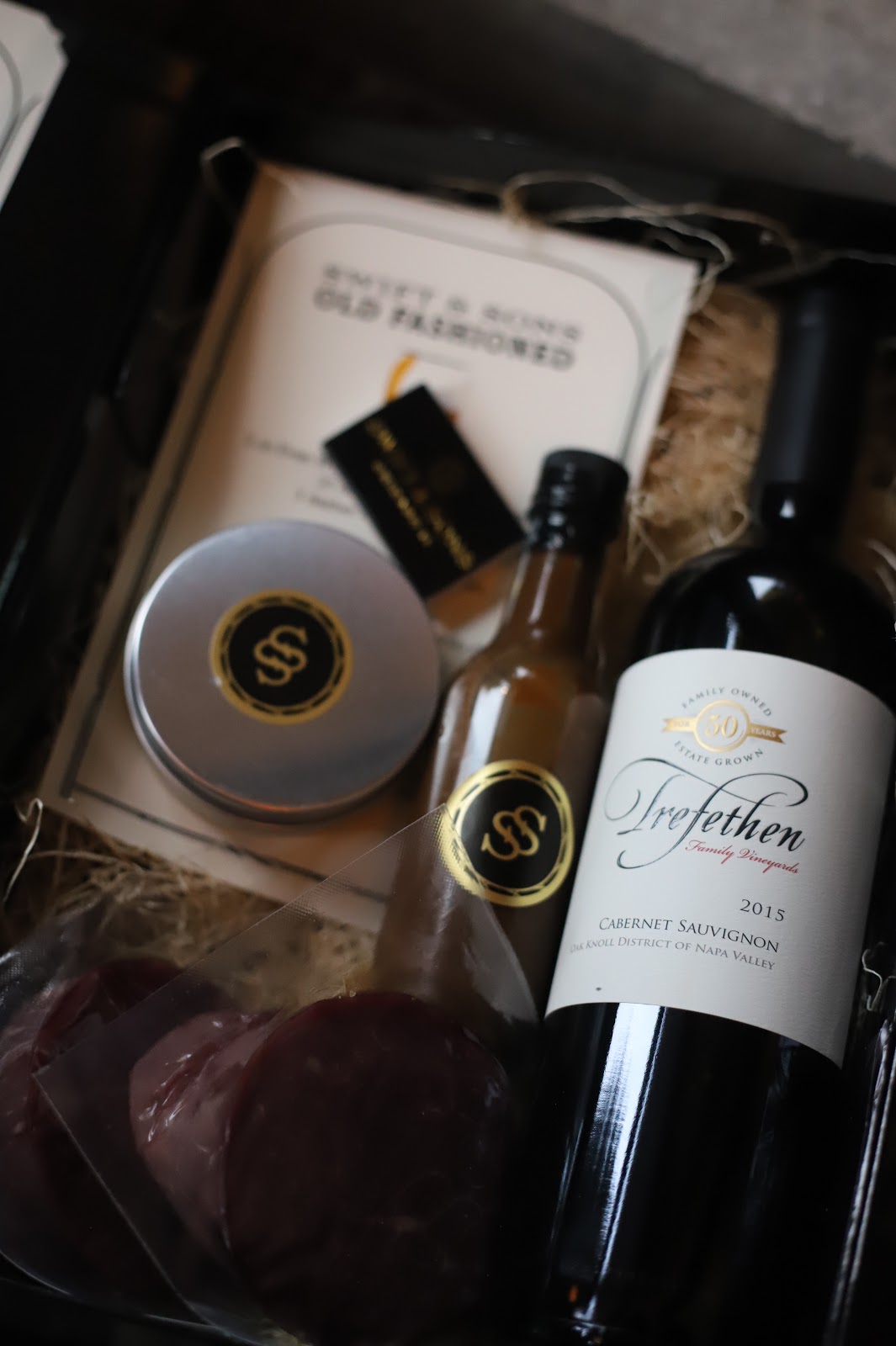 If the idea of eating out for Valentine's Day is just too stressful for you, consider another option for chef-quality food — made in the comfort of your own home. Swift and Sons is once again offering their special Steak Boxes, a to-go meal kit complete with two 10-ounce filets, a bottle of Swift & Son's specially made steak sauce, seasoning salt, a bottle of Cabernet Sauvignon, and a $50 gift card for $225 per box. It's a gourmet dinner experience that you can enjoy dressed to the nines at your own dining room table (or just in sweatpants on the couch). 1000 W. Fulton Market
GT Fish and Oyster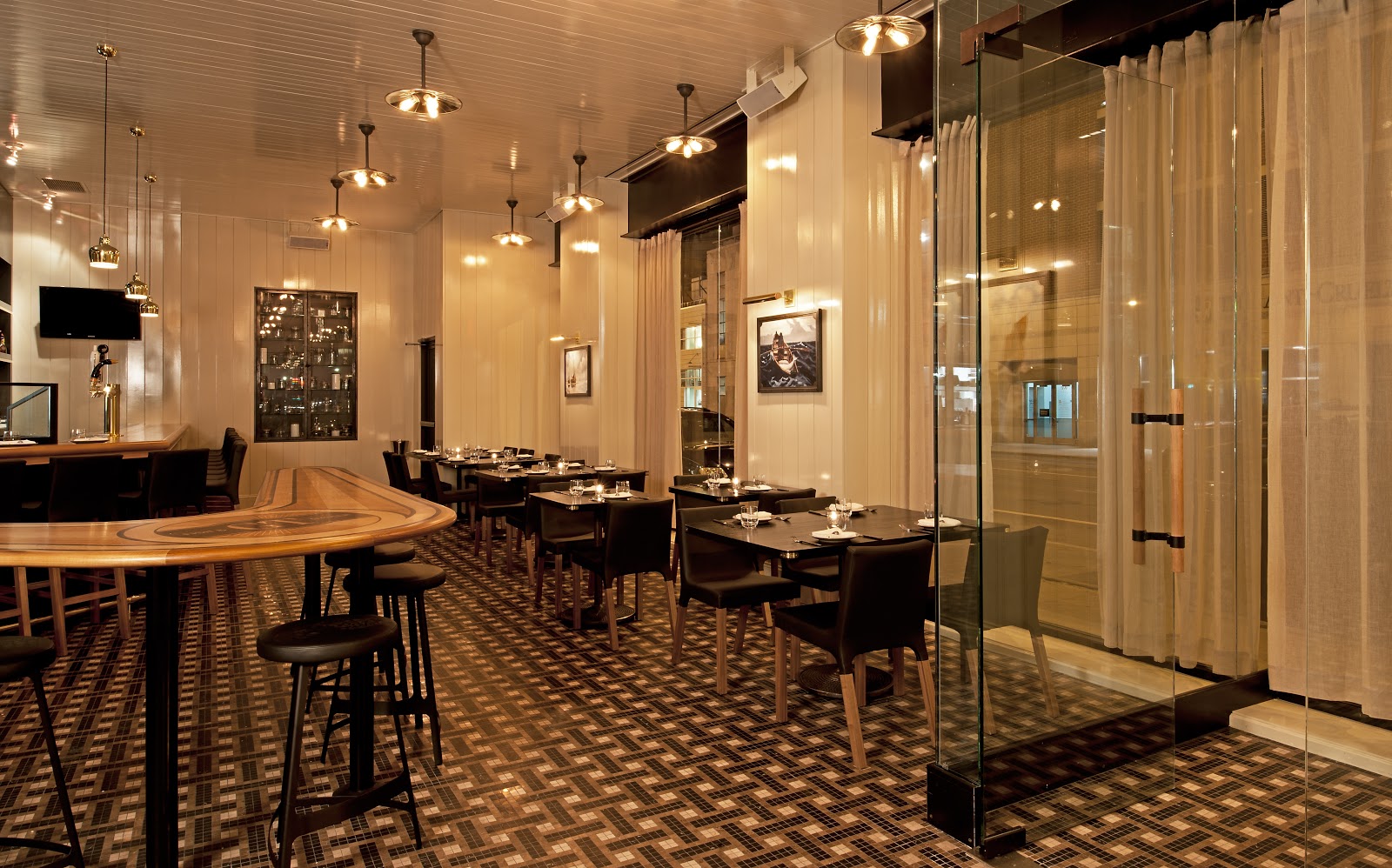 For those of you looking for a great evening out without succumbing to prix fixe menu madness, GT Fish and Oyster is keeping it simple and offering their usual excellent menu. Maybe you're going turf with their black angus strip loin. Maybe you're going big on surf and splurging on the Calvisius Oscietra Classic caviar. Whatever you choose, you'll be able to enjoy it in even swankier surroundings than usual — the restaurant will be opening up their private event space to amply accommodate all reservations for the evening. 531 N. Wells St.
Little Goat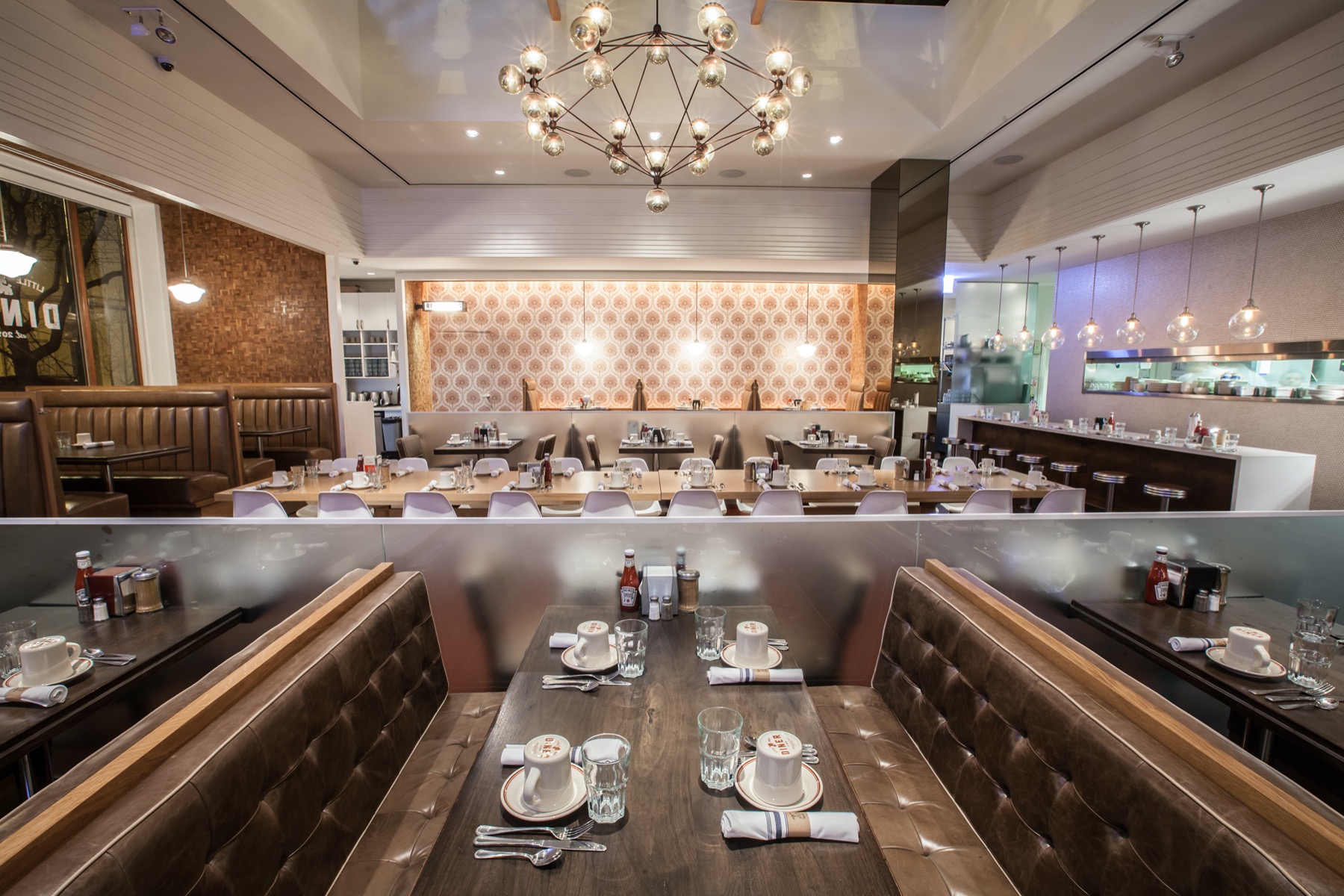 If you're looking for a truly one-of-a-kind Valentine's Day meal, it's hard to beat an exclusive tasting menu from an acclaimed chef. The "Tiny Goat" dinners are a way for Stephanie Izard (of Top Chef fame and James Beard acclaim) to try out some new ideas. The Feb. 13 and 14 iterations of the dinner series will occur after Izard's research trip to Peru for her much-anticipated restaurant Cabra. Keep an eye out for tickets soon. 820 W Randolph St.