The biggest date night of the year is coming up, and the city's restaurants are pulling out all the stops so you and your date can celebrate in style this Valentine's Day in Chicago. Enjoy special tasting menus, champagne toasts, wine pairings, and chocolate-filled baking classes. Take a look at our favorites below, and be sure to secure your reservation for a food-filled celebratory experience.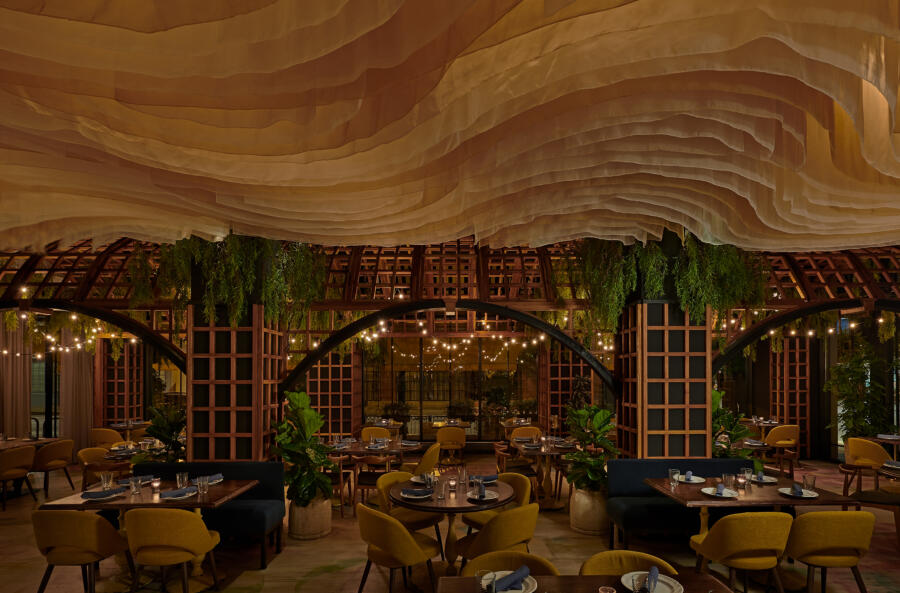 Alla Vita:The West Loop Italian eatery is offering its ala carte menu for Valentine's Day, including the beloved, light-as-a-cloud cacio e pepe dumplings that are perfect for sharing. 
Galit: Cozy up at the Michelin-starred Middle Eastern favorite for a four-course choose-your-own-adventure meal, with additional wine pairings available. 
Volo Restaurant Wine Bar: It's a wine-lovers Valentine's Day at this contemporary American spot, with a prix fixe menu and hand-picked wine pairings. Grab seats in the 100-year-old coach house for an extra intimate vibe.
Sushi Hoshi: The Pilsen sushi spot is opening its doors on Valentine's Day for a special $50 sushi dinner for two, which includes a "love potion" cocktail made with grapefruit, peach schnapps, and choice of vodka or mezcal. 
Chez Joel Bistro: Impress your date with this classic French bistro, hidden away in Little Italy. Indulge in classic dishes like French onion soup, duck liver pate, mussels in white wine sauce, and more.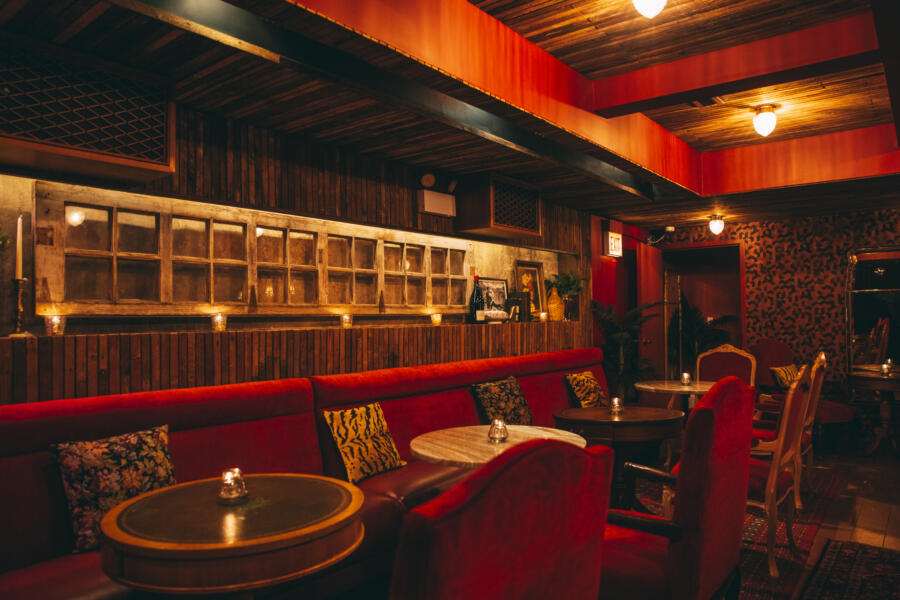 14 Parish Rhum Bar: This Valentine's Day, get a taste of the Caribbean in Chicago at 14 Parish. Treat your date to island-inspired dishes and a creative menu of rum cocktails.
BLVD: Enjoy a special celebration at West Loop's BLVD with a three-course dining experience including onion soup fondue, dayboat scallops, surf-and-turf, and much more, curated by Chef Joe Flamm. 

Parachute: This 50-seat restaurant in Avondale is famous for its traditional Korean cuisine and homey atmosphere. Choose from dishes like spicy beef brisket, seafood pancake, and grilled mackerel.
a tavola: A staple in Ukrainian Village for almost 30 years, a tavola is a much-awarded Italian spot known for being both authentic and intimate. Savor cacio e pepe, grilled lamb, and their famous gnocci.
Bar Esmé: Located in the bar area at Esmé, the Michelin-starred restaurant from Chef Jenner Tomaska, Bar Esme offers guests a chance to try its award-winning chef's cuisine in a casual atmosphere.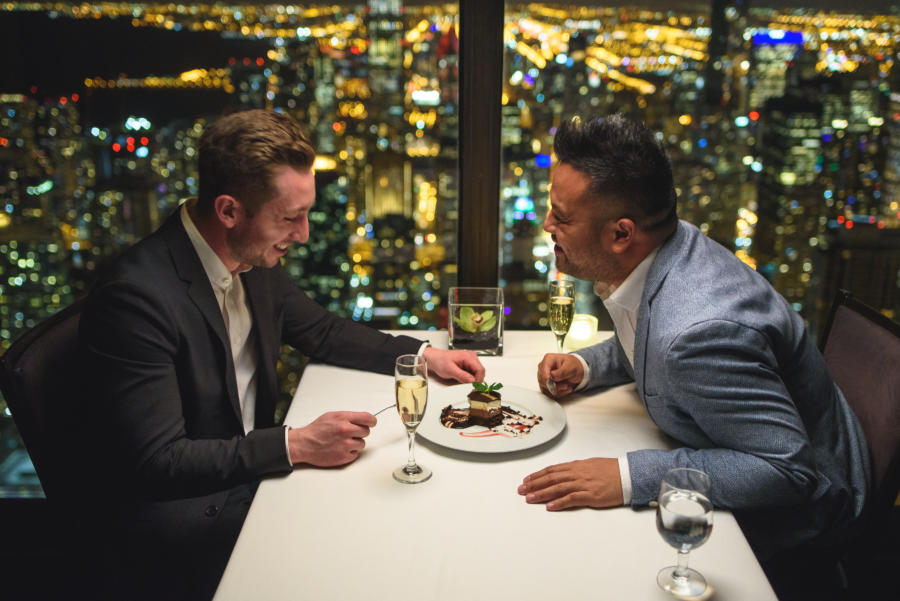 Bronzeville Winery: You'll find a dynamic wine list featuring Black-owned wineries, a creative food menu, and a community-focused mindset at this cool new spot in the Bronzeville neighborhood.
The Signature Room: Don't miss dinner with a picture-perfect view of the city skyline, 95 floors high. The four-course meal includes roasted sunchoke bruschetta, lobster bisque, filet of beef, and a variety of desserts to share. 
Esquire by Cooper's Hawk: Whether you're enjoying the special menu from a rotating guest chef (currently Top Chef favorite Brooke Williamson) or the traditional Esquire menu, this Gold Coast restaurant is guaranteed to bring delicious food and wine to your Valentine's Day meal.
Avec: Grab a reservation (if you can) to this celebrated West Loop classic. Menu highlights feature burrata and caviar with gnocchi frito, squid ink campanelle, grilled foie gras, chestnut tiramisu, and more. 
Geja's Cafe: Geja's Cafe has been a mainstay in Lincoln Park for more than 50 years, featuring a romantic interior and a variety of fondue offerings to share. For dessert, don't miss your chance to dip various treats into the rich chocolate fondue.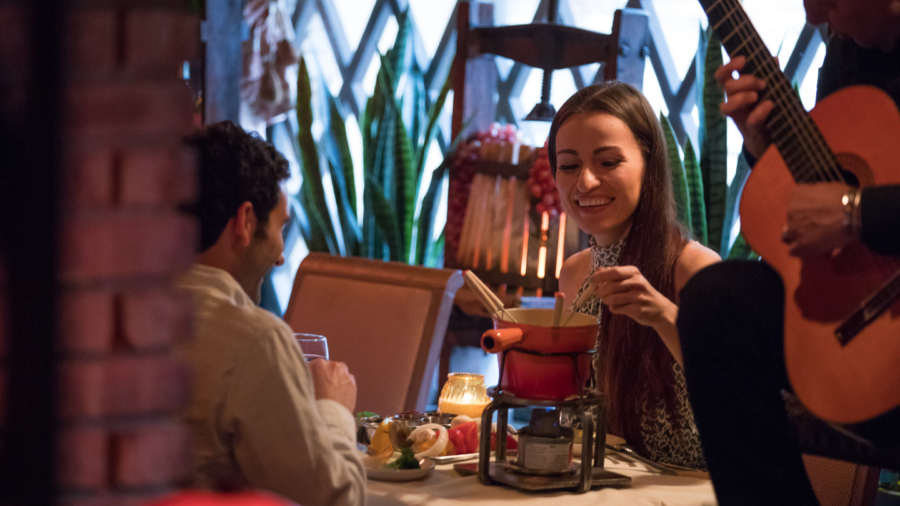 Pizzeria Portofino: It's hard to think of a better Valentine's Day dinner than a heart-shaped pizza. Surprise your date with a champagne toast and a floral arrangement at the table.
Virtue: Love is a virtue at this acclaimed Hyde Park spot, where Valentine's Day means splitting a plate of blackened catfish, buttered grits, and other elevated Southern classics.
Boka: Head to the classic Chicago eatery to taste Chef Lee Wolen's specially crafted seven-course tasting menu, with reserve wine pairings.
Soif: This intimate Parisian wine bar in Logan Square is offering a swoon-worthy menu of small bites, including caviar with creme fraiche, escargot, and raclette fondue.
LIVA at Chicago Winery: This new downtown spot is the perfect place to wine and dine your Valentine, with a five-course menu including oysters, ribeye, and optional wine pairings.
Cherry Circle Room: Start the dinner celebration at Cherry Circle Room inside the iconic Chicago Athletic Association, and then head to the hotel's Game Room for a cocktail (or two) and some bocce ball.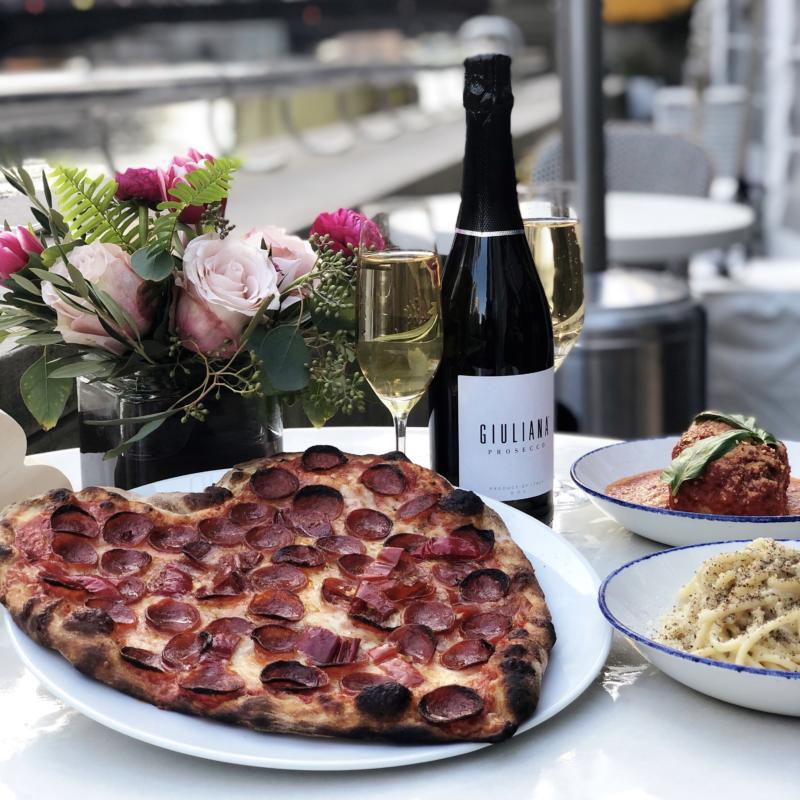 Robert's Pizza Co.: Surprise your Valentine with a heart-shaped pizza (and ice cream pizza!) and a four-course special menu at this River North pizza spot. 
Swift & Sons: The West Loop steakhouse is a hot spot for Valentine's Day, as its beloved dessert trolley will be filled with festive treats to share. 
Demera Ethiopian: Experience the classic flavors of Ethiopia with Demera's super-shareable messobs (combinations plates of favorite dishes).
Mon Ami Gabi: Nothing says Valentine's Day like than a classic French bistro, and this Lincoln Park mainstay is the perfect spot for celebrations. 
Ken Kee: You and your date can enjoy traditional Cantonese dishes and Hong Kong cart noodles at this longtime Chinatown star.
Kitchen + Kocktails: This elevated spot in River North has earned rave reviews for its food, with a menu of creative comfort food and Southern classics.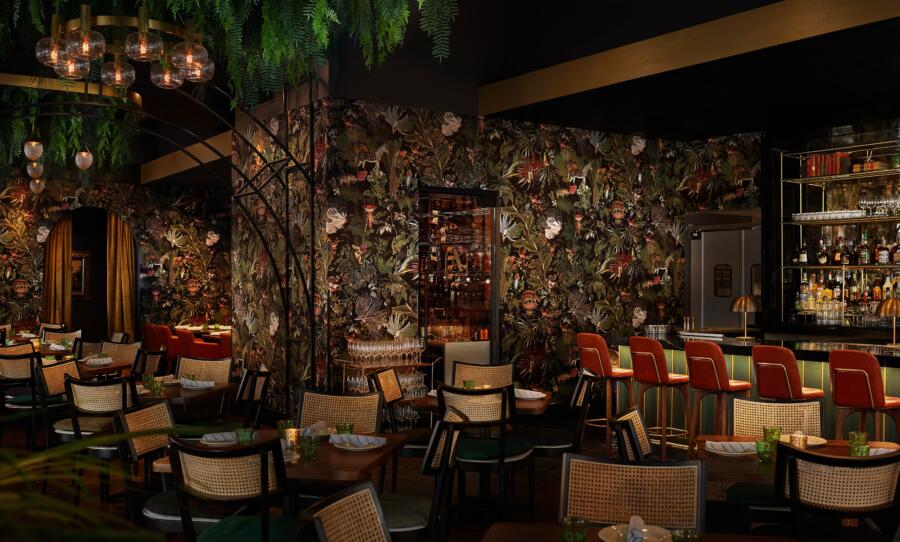 North Pond: With sweeping views of Lincoln Park, North Pond is a tiny jewel box of a restaurant that any Valentine would appreciate. The seasonal tasting menu includes optional wine pairings and an extensive cocktail list.
St. Clair Supper Club: This classic supper club from the famed Alinea Group will be serving a Valentine's Day tasting menu featuring their signature prime rib and classic sides.
The Press Room: Enjoy an intimate sushi dinner in the West Loop at The Press Room, which will be serving a 15-course omakase experience.
Le Colonial: Chicago's beloved French-Vietnamese fusion restaurant is ideal for celebrations, as its innovative menu is perfect for sharing. 
Adalina: The chef tasting menu at this Gold Coast Italian restaurant includes all the favorites, such as salmon crudo, tagliatela, eggplant parmesan, cacio e pepe, a petite filet, and more.
Sepia: Valentine's Day will feature a four-course menu from Chef Andrew Zimmerman, highlighting char siu foie gras dumplings to start, followed by roasted crab chawanmushi, sourdough cavatelli, hay grilled beef striploin, and more. Wine pairings and champagne toasts are also optional add-ons for diners.
Proxi: The sister restaurant to Sepia is offering a travel-inspired, street-food menu including tater tot chaat, coal roasted scallops, grilled lamb satay, foie gras steamed buns, and more.
Alpana: Enjoy a four-course menu for Valentine's Day featuring cauliflower mousse, poached pear salad, braised short ribs, wild mushroom ravioli, and a variety of shared desserts, including a salted caramel sundae. 
Osteria Via Stato: The River North Italian favorite is highlighting a special coursed Valentine's Day menu which includes your choice of antipasti, a whole grain farro risotto, a variety of entree dishes, and dolci dessert options. 
Looking for more? Explore Chicago restaurants for a romantic Valentine's Day meal.