First, they were industrial areas that supported Chicago's booming meatpacking sector. Then came the foodie scene that transformed the old warehouses into some of the city's buzziest restaurants. Today, these hip neighborhoods are brewery hubs, too. Explore the Chicago Brewing District in the city's popular West Loop and West Town neighborhoods.
Stop 1: Haymarket Brewpub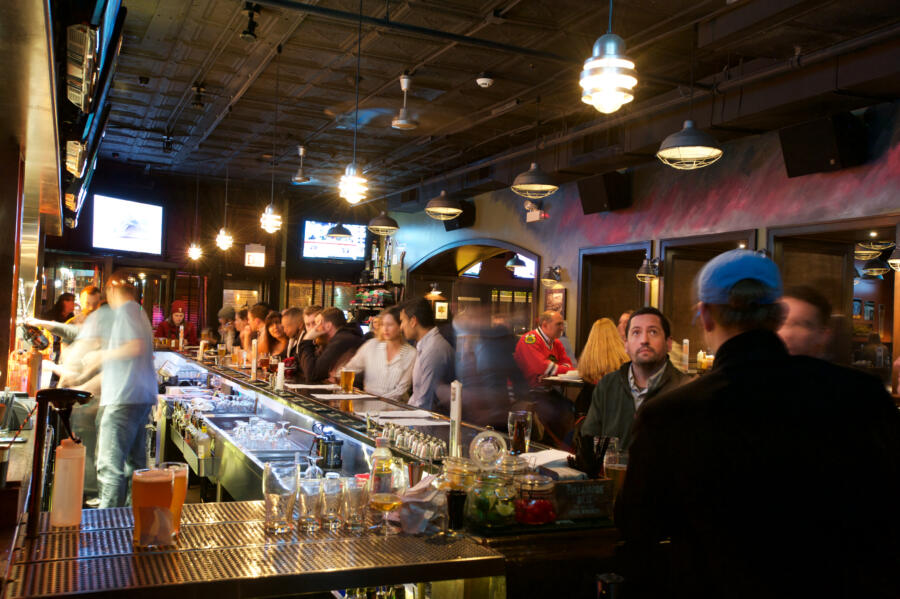 This long-standing brewpub is focused on one thing — making great beer. And they've got the awards to prove it. Operating in the West Loop neighborhood since 2010, Haymarket Brewpub is a local favorite for its freshly brewed pints, welcoming atmosphere, and made-from-scratch bar food. Make sure to grab a bite to eat — there's a lot more beer to drink ahead.
Stop 2: Guinness Open Gate Brewery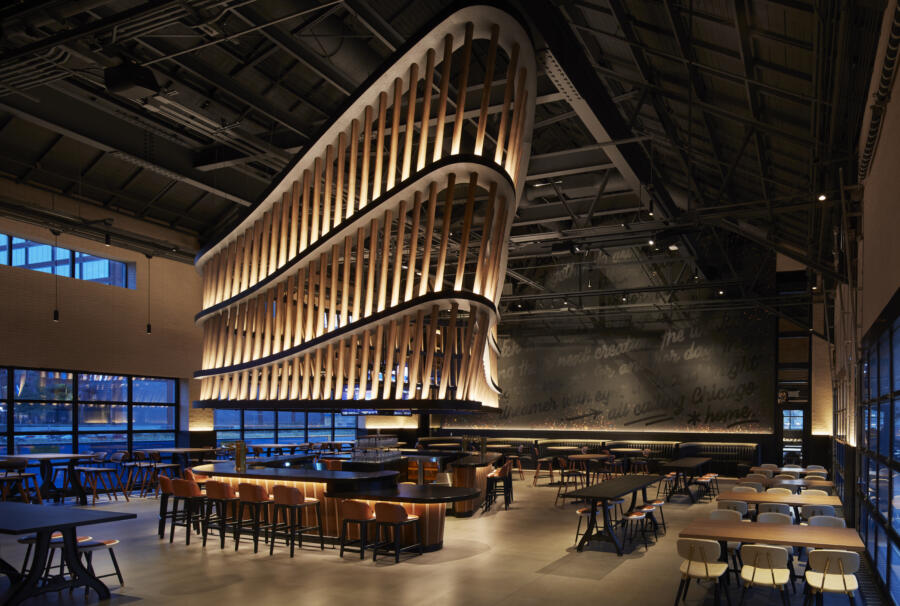 The second Guinness brewery location in the U.S., the Guinness Open Gate Brewery is one of the newest additions to Chicago's brewing scene. The spot proudly blends 260 years of tradition with the unique culture and creativity of Chicago. Housed in a former rail depot in the West Loop, this iconic Irish brewery includes a taproom, restaurant, and the first-every Guinness bakery.
Stop 3: Forbidden Root Brewery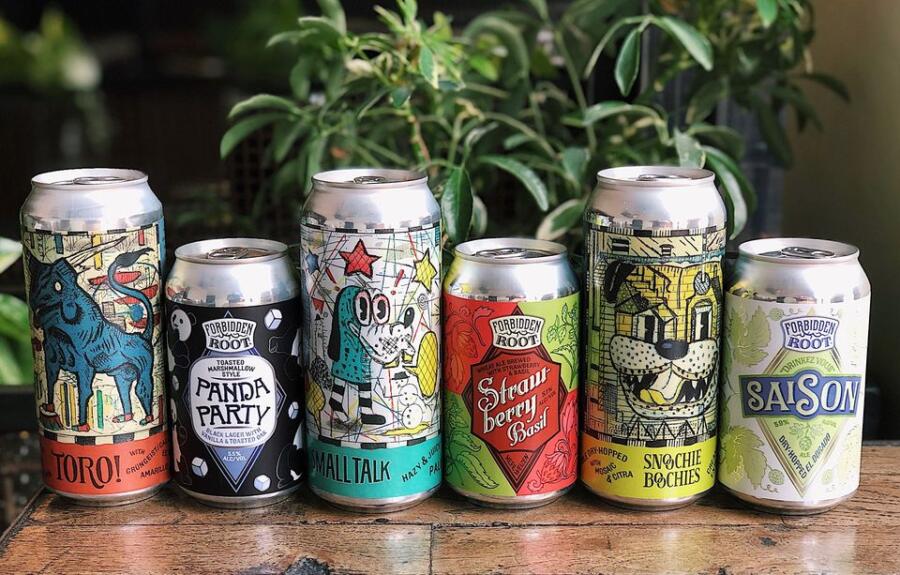 Next stop, Chicago's first botanic brewery. The team at Forbidden Root Restaurant & Brewery (a brewer, a rootmaster, and an alchemist) takes inspiration from early brewing methods that included bark, stems, flowers, spices, and roots. They use these old-fashioned ingredients with contemporary techniques to create multi-sensory beers like you've never had before.
Stop 4: District Brew Yards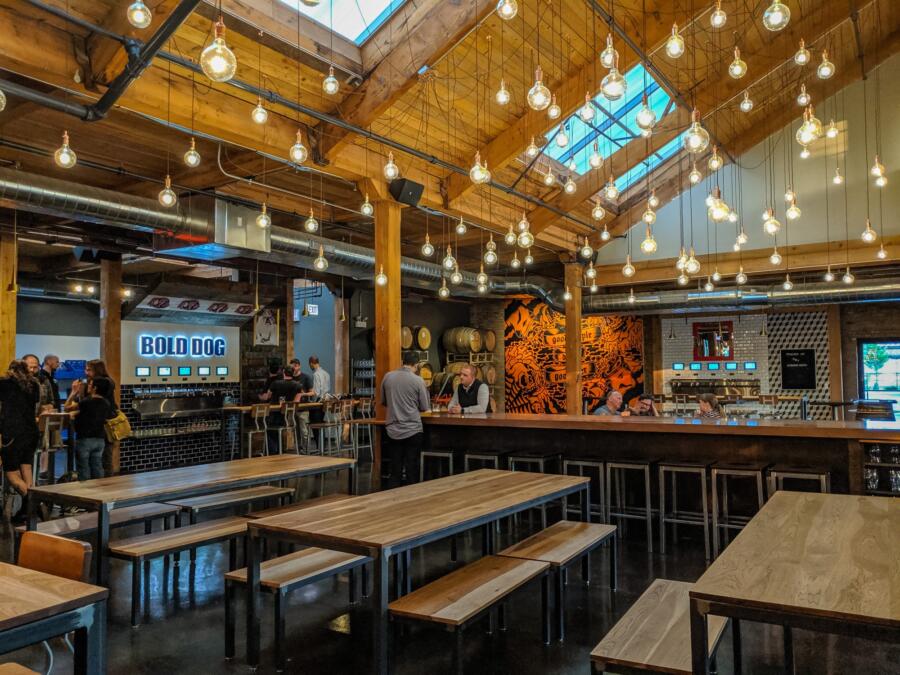 This craft beer collective features multiple breweries and 40 different taps, for a customizable experience. By pooling their resources, the brewers at District Brew Yards have more flexibility to experiment and room to grow. You can sample beers from top local breweries like Casa Humilde Cerveceria, Twisted Hippo, and Burnt City Brewing. It's like a brewery crawl under one roof.
Stop 5: Goose Island Taproom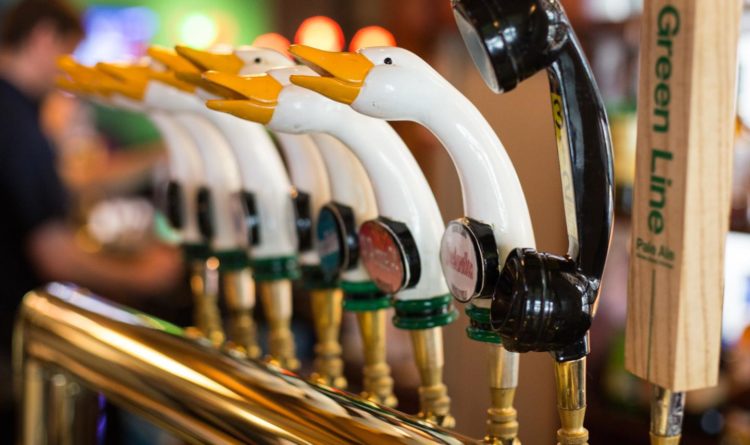 While it's distributed around the world, iconic Goose Island Brewing Company is still a Chicago-born brewery at heart. Their West Loop location is where they've been brewing their beer since 1995. It houses their taproom and production facility, so you can get an in-depth, small-group tour behind the scenes. Enjoy a pint in their taproom before or after your tour.
Stop 6: Midwest Coast Brewing Company
This laidback brewery features regular events, rotating food trucks, local pop-ups, and a spacious and sunny patio in the warmer months. And let's not forget about the beer at Midwest Coast Brewing Company. Order a flight of popular picks like their American brown ale, English pale ale, double IPA, and plenty of seasonal options.
Stop 7: Great Central Brewing Company
The goal of Great Central Brewing Company is to help other breweries grow. They've opened up their brewing facility to new and established brands, to help them expand their production. As a result, the tasting room features an array of finely made beers from local, regional, and international breweries — and from the Great Central brewers themselves.
Stop 8: On Tour Brewing Company
The beer is front and center at On Tour Brewing Company. Their open taproom, housed in a former warehouse, is centered around the glass-enclosed barrel rooms that put part of the brewing process on display. The beers, all named after Grateful Dead songs, include old stand-bys like IPAs and APAs, barrel-aged varieties, and a rotating guest cider on tap.
Looking for more craft breweries in Chicago? Try some new brews while exploring Chicago neighborhoods with these craft beer itineraries.