An industrial stretch of Chicago's Ravenswood neighborhood has taken on a second life as one of Chicago's most bustling brewing corridors. The area, which earned the nickname Malt Row, is home to a diverse array of craft breweries, from an experimental microbrewer to one of the country's most popular beer brands. The best part? They're all within walking distance of each other, perfect for a DIY brewery crawl.
Stop 1: Begyle Brewing Company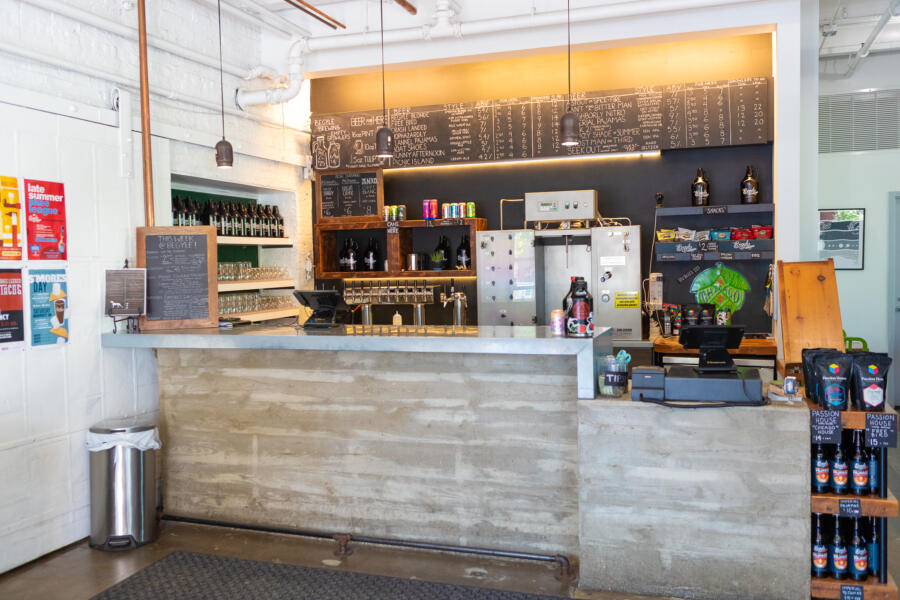 The first brewery to open a taproom in the Malt Row area, Begyle Brewing Company quickly became a neighborhood favorite. The laid-back space always has something going on, from trivia nights to pop-ups from local food vendors. Expect the taproom and sidewalk patio to be filled with locals sipping on classic brews like the Begyle Blonde or Free Bird APA.
Stop 2: Dovetail Brewing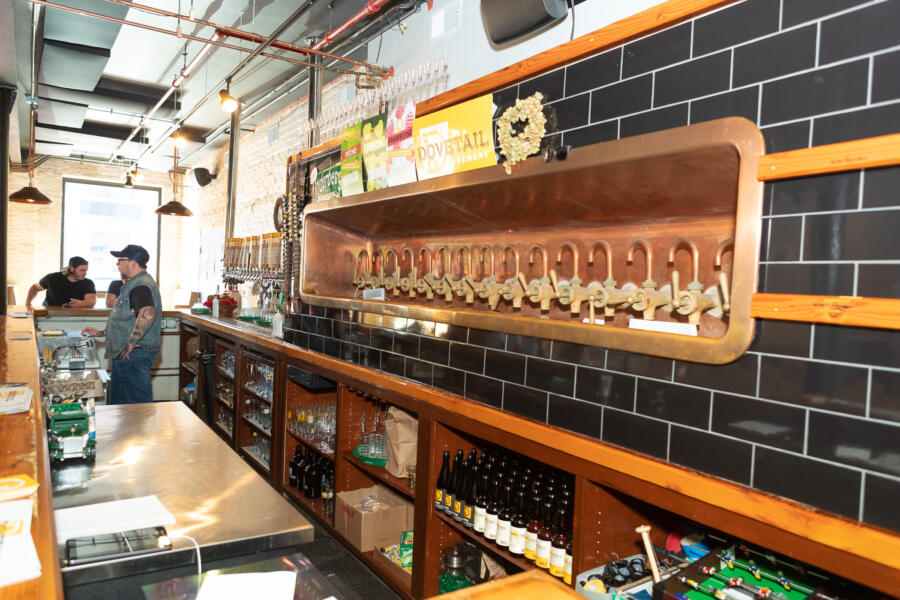 Right next door to Begyle, you'll find the cozy Dovetail Brewing taproom. The brewers specialize in crafting continental European beer styles using old-world brewing methods. That includes unique equipment, like a 100-year-old piece of antique brewing equipment that they found on a farm outside Munich. All of this results in a batch of one-of-a-kind beers, including a Vienna lager, pilsner, and rauchbier.
Stop 3: Cultivate by Forbidden Root
Cultivate is a dining concept from the folks behind Chicago's favorite botanic-inspired brewery, Forbidden Root. Located right on Malt Row, it's the perfect spot to grab a bite to eat during your brewery crawl. The menu includes elevated bar snacks and fresh creative entrees that pair great with the housemade Forbidden Root beers, craft cocktails, and local cider.
Stop 4: Spiteful Brewing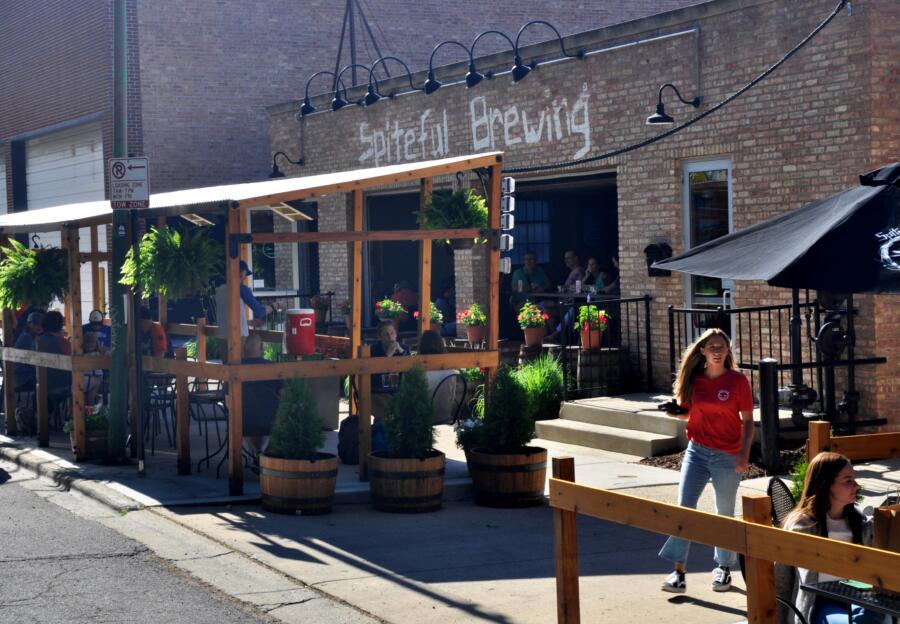 One of the area's smaller breweries happens to be right next door to its largest. Spiteful Brewing is adjacent to Half Acre's taproom, and what they lack in size they make up for in attitude. The nano-brewery churns out unique brews with aggressive flavors, like their classic Spiteful IPA, God Damn Pigeon Porter, and Working for the Weekend IPA. Despite the assertive branding, the taproom is super welcoming — it's dog friendly and you can bring your own food.
Stop 5: Half Acre Beer Company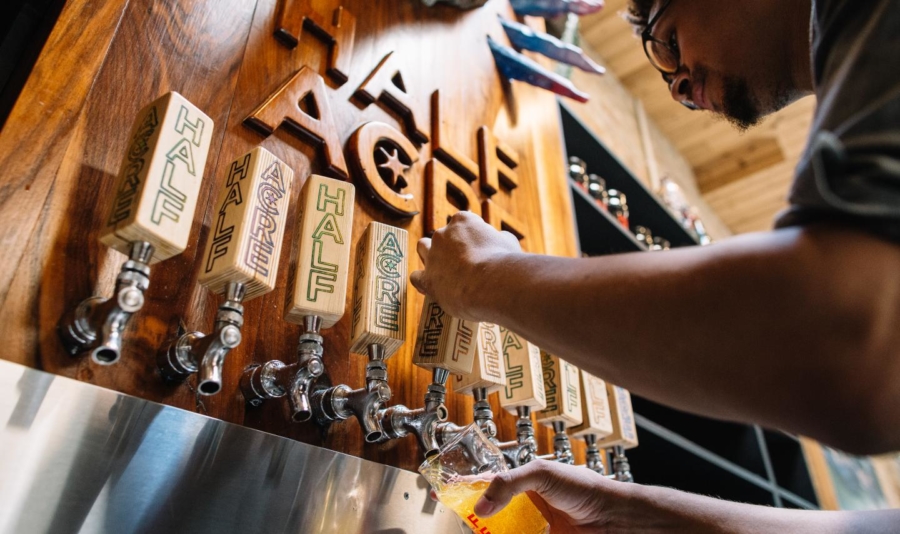 Half Acre Beer Company opened in 2007, and the release of their classic Daisy Cutter pale ale cemented their spot on the Chicago beer scene. The popular brewery has a taproom on West Balmoral Avenue, near the northern end of Malt Row, featuring a taproom and kitchen, plus a bustling beer garden.
Bonus! KOVAL Distillery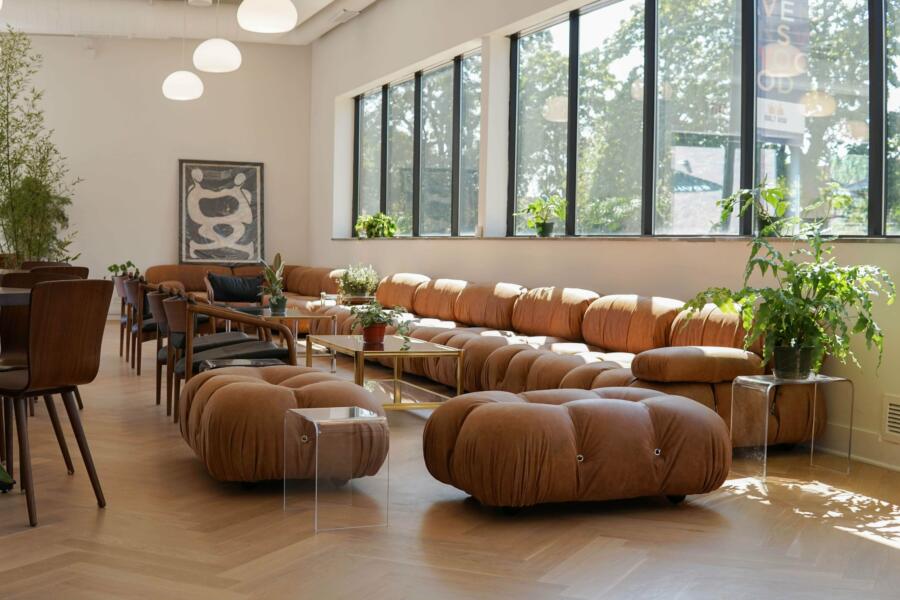 You can't leave Malt Row without visiting the award-winning KOVAL Distillery to sample their line of whiskey, gin, and specialty spirits. Known for using unique organic grains and high-quality ingredients, KOVAL is one of the largest independent woman-owned craft distilleries in the country. Take a tour behind-the-scenes, relax with a cocktail in their sunny space, and even take home a bottle to add to their home bar.
Looking for more craft breweries in Chicago? Try some new brews while exploring Chicago neighborhoods with these craft beer itineraries.