The Museum of Science and Industry (MSI) is home to more than 35,000 awe-inspiring artifacts and hundreds of exhibits. Climb aboard a WWII German U-Boat. Plunge into a working coal mine. Take a tour of your digestive system. Control a 40-foot tornado. And that's just the beginning.
Opened in 1933, MSI is located within the only remaining building from the 1893 World's Columbian Exposition. This Beaux Arts structure was originally the fair's Palace of Fine Arts, displaying works of art from around the world.
Now, the museum brings the fascinating worlds of science, technology, and engineering to life through interactive exhibits, hands-on activities, live science experiences, special events, and 3D movie screenings, and more.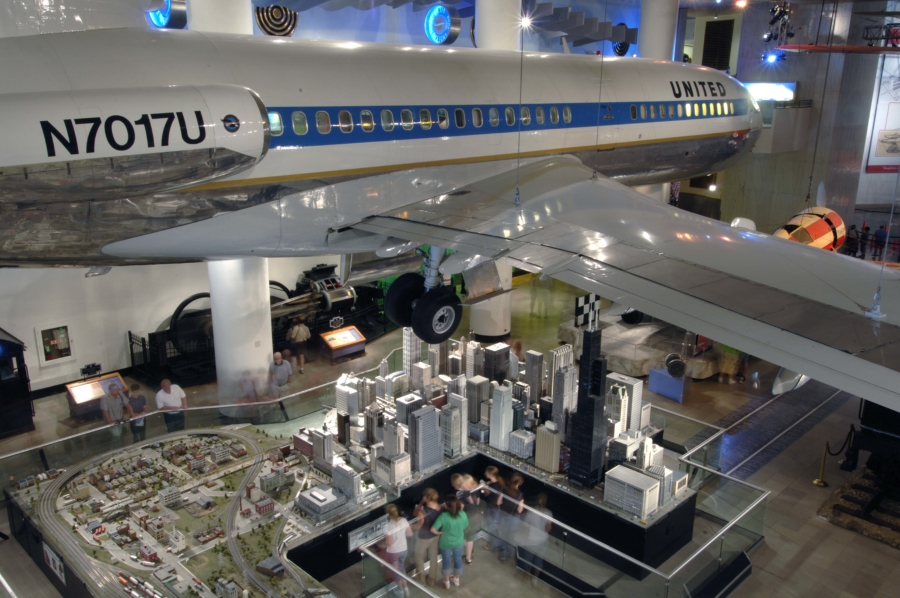 Permanent MSI exhibits to check out
Numbers in Nature: A Mirror Maze
Get lost in an elaborate, immersive mirror maze that reveals the mathematical patterns inherent in nature, from the lines on our skin to the ridges of mountain ranges. Numbers in Nature features nearly 20 activities and more than 30 artifacts to break down concepts like the Golden Ratio.
YOU! The Experience
Experiment with nearly 50 fun, cutting-edge interactive displays while exploring what it means to live a vital, healthy life in the 21st century. Use your own heartbeat to make the museum's 13-foot Giant Heart come to life; get moving on a human-sized Hamster Wheel; and examine actual human specimens that showcase the extraordinary complexity of the body.
U-505 Submarine
Dive into the story of the only German U-boat captured during World War II, one of only five remaining U-boats in the world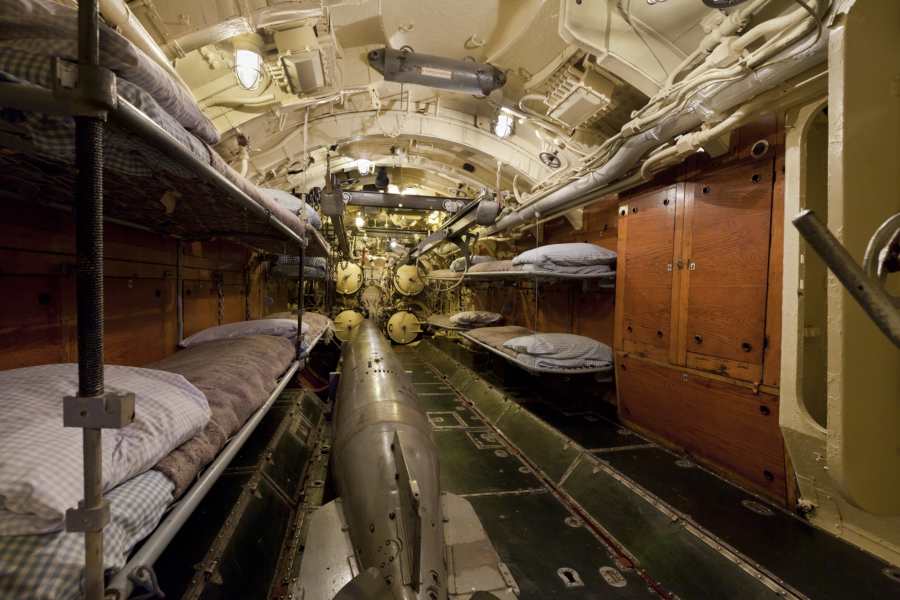 The Great Train Story
Watch as a model running 30-plus trains on 1,400 feet of winding track journeys from Seattle to Chicago.
Coal Mine
Descend the mine shaft, take a ride on the rails and learn all about the technology of coal mining.
Extreme Ice
Through dramatic images and time-lapse video, Extreme Ice captures the pace of the world's glaciers melting — and the immediacy of climate change.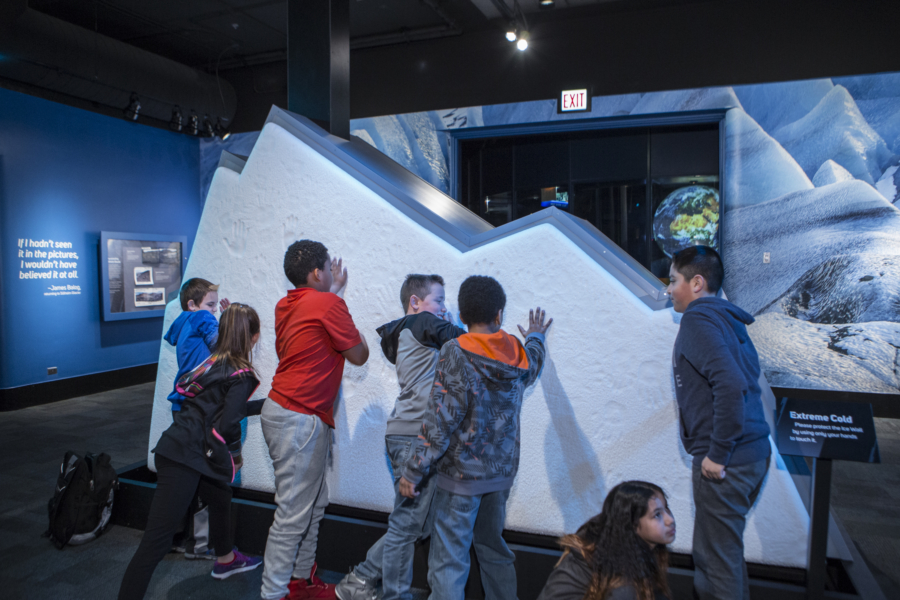 Colleen Moore's Fairy Castle
One of the most popular film actresses of her time, Colleen Moore assembled a legion of her industry colleagues to help craft this miniature home of fantastic proportions.
Science Storms
A massive, two-story exhibit unravels the mysteries of physics and chemistry through recreations of nature's most powerful phenomena: tornados, lightning, fire, tsunamis, sunlight, avalanches, and atoms. Manipulate a 40-foot tornado and see the vapor whirling before you. Witness giant bolts of lightning crackling above. And trigger an avalanche using a 20-foot avalanche disk.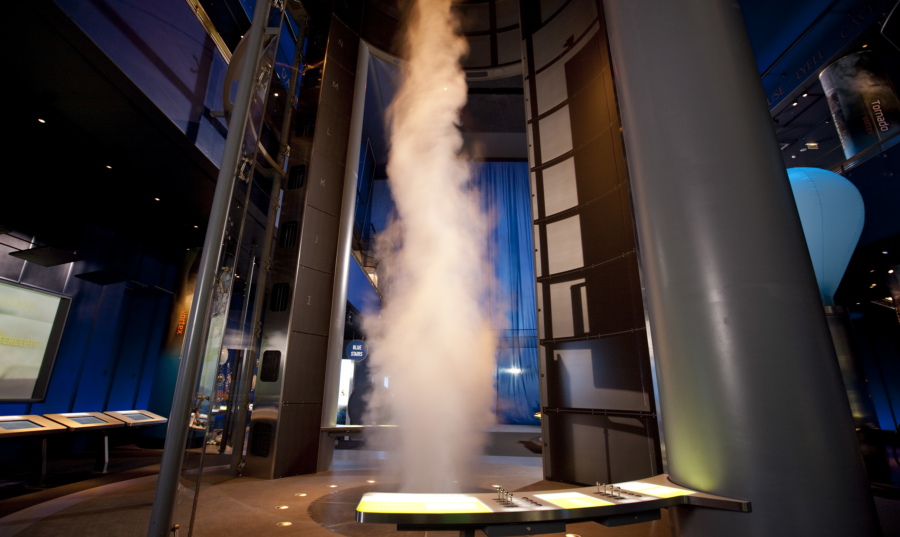 Fast Forward…Inventing the Future
This rotating gallery gives you the chance to experiment with cutting-edge innovations, like jetpacks and hover boards.
ToyMaker 3000
An Adventure in Automation: A real toy factory is housed within MSI, staffed by 12 moving robots and featuring a 2,000-square-foot automated assembly line.
Earth Revealed
Experience the living system that is our planet
The Art of the Bicycle
See rare and fascinating historic bicycles from the Museum's collection alongside new high-tech bikes.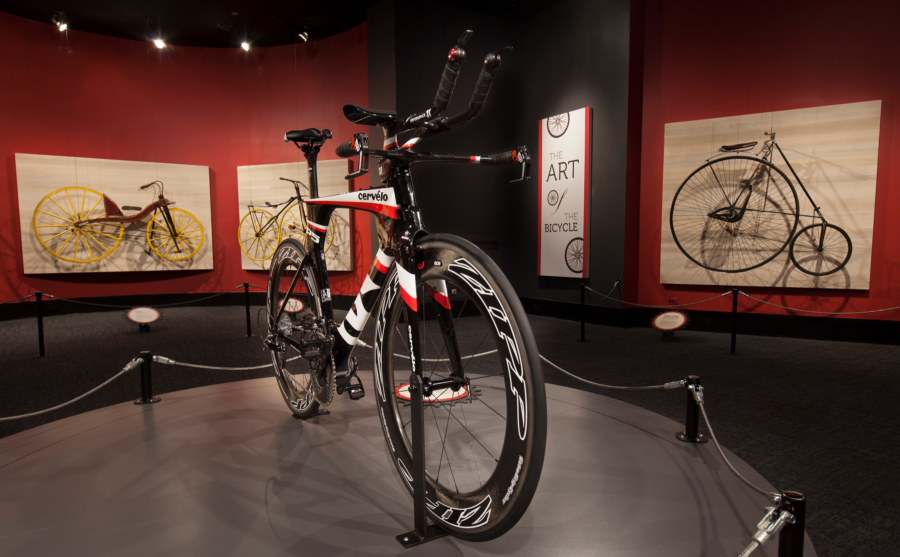 Henry Crown Space Center
From Sputnik to SpaceX, artifacts and interactives pay tribute to space exploration.
All Aboard the Silver Streak
Pioneer Zephyr: Ride back to an historic day, on the train that would reinvent travel and design.
Explore more exhibits at the MSI.