The Field Museum is a revered Chicago institution and one of the world's great museums of natural history. Their immersive exhibits explore everything from ancient cultures to the latest scientific discoveries, drawing from an astounding collection of more than 24 million objects. Explore an ancient Egyptian tomb, meet the planet's largest creature, get eye-level with insects, discover ancient civilizations, and more.
Here are just a few things to know before you visit the Field Museum.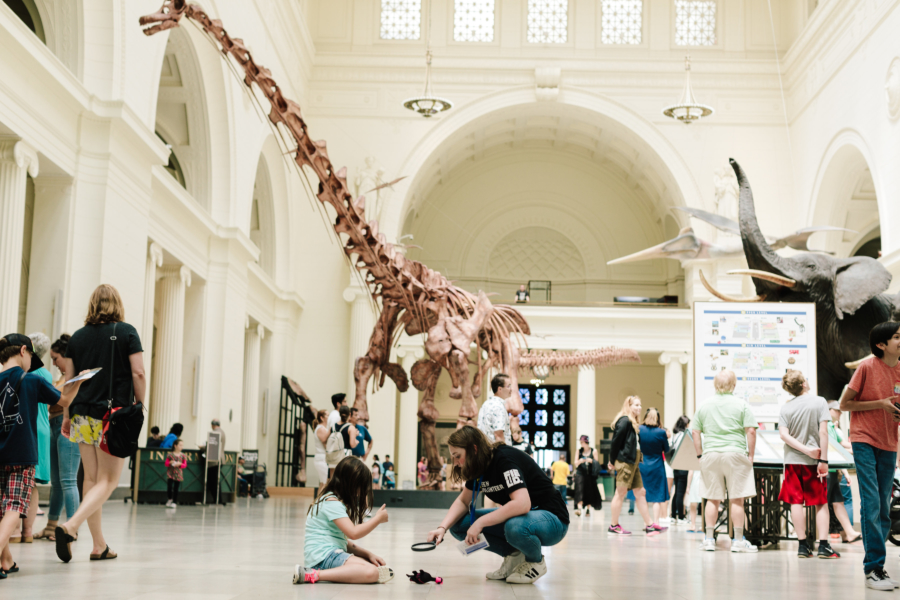 About the Field Museum
The Field Museum first opened in 1894, displaying a collection of artifacts originally assembled for the 1893 World's Fair in Chicago. Today, the exhibits explore more than 4.6 billion years of natural history, from ancient Egypt to Qing Dynasty China to the prehistoric era and beyond. When you enter the museum, you'll be greeted by one of its most famous residents — Máximo the Titanosaur, the largest dinosaur to ever walk the earth. And don't miss SUE, the most complete T.rex ever discovered, in the second floor Evolving Planet gallery.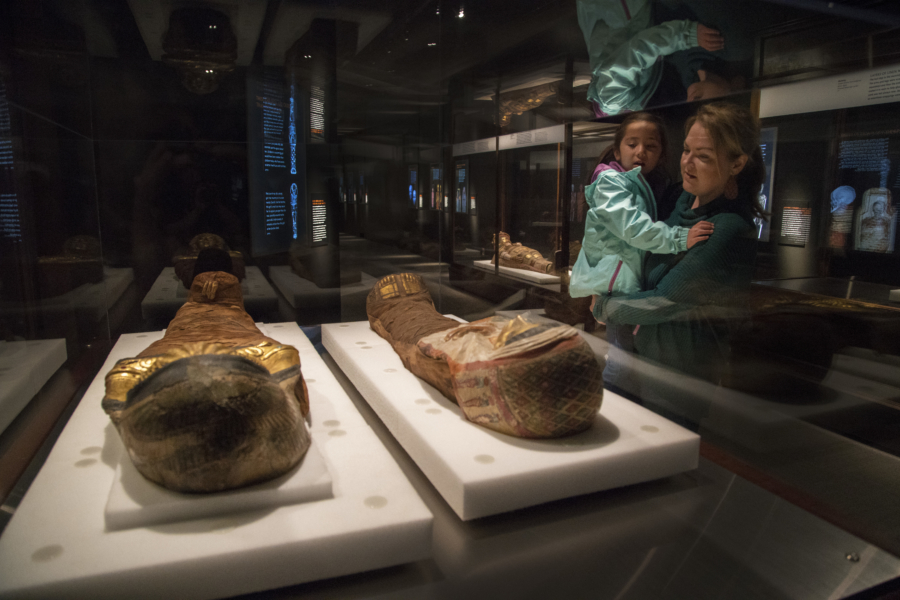 Permanent exhibits
Cyrus Tang Hall of China: Within five galleries, the 350 objects on display represent centuries of Chinese culture, including pottery, jades, bronzes, burial objects, ceramics, Buddhist sculptures, rubbings, textiles, and paintings.
Inside Ancient Egypt: This popular exhibit takes you deep inside an ancient Egyptian burial chamber, where you'll come face to face with 23 human mummies and 30 animal mummies. It also features floor-to-ceiling hieroglyphs and a 4,000-year-old royal boat.
Evolving Planet: Say hi to SUE, the most complete T.rex fossil ever discovered, and friends that include dozen of the biggest creatures in the world's history. The exhibit starts with single-cell organisms and explores the creatures that have roamed the earth right up to our human ancestors.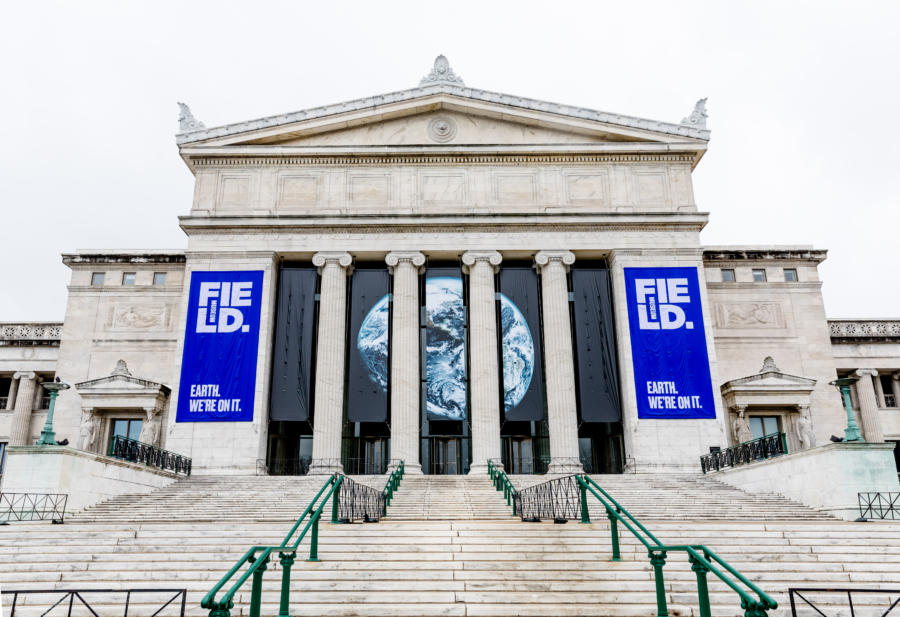 The Ancient Americas: Step inside an 800-year-old pueblo and view a collection of hand-carved tools used by ice age hunters. This exhibit offers a glimpse of life for the indigenous peoples of the Americas, including the Aztec and Inca empires.
Underground Adventure: Shrink to less than an inch tall to see and feel what it's to be a bug. Meet a bunch of creepy creatures that live in the dirt, and learn why they're so important to our ecosystem.
Grainger Hall of Gems: Gaze at some of the world's rarest gemstones in this priceless collection. Don't miss the eye-popping 5,890-carat topaz, Tiffany & Co. pieces from the 1893 World's Fair, and the ancient Egyptian garnet necklace that's more than 3,400 years old.
3D Theater: Watch the Field's exhibitions come to life in Chicago's first entirely digital 3D theater.
Abbot Hall of Conservation's Restoring Earth: Follow museum scientists as they study the diversity of life and team up to protect living treasures from Chicago, South America, the Pacific coral reefs and beyond.
Crown Family PlayLab: Made for little explorers, this immersive kid-friendly environment has six themed play areas bursting with real artifacts and specimens. Dig up dinosaur bones, grind corn in a Pueblo, or try instruments from around the world.