There nothing quite like St. Patrick's Day in Chicago. Each March, Irish taverns fill with revelers, cultural celebrations pop up in every corner of the city, and the Chicago River sparkles brilliant shades of emerald green. Explore top St. Patrick's Day events in Chicago.
Note: Many St. Patrick's Day events have been changed or canceled to prevent the spread of COVID-19. Please check with event organizers before heading out.
Chicago River dyeing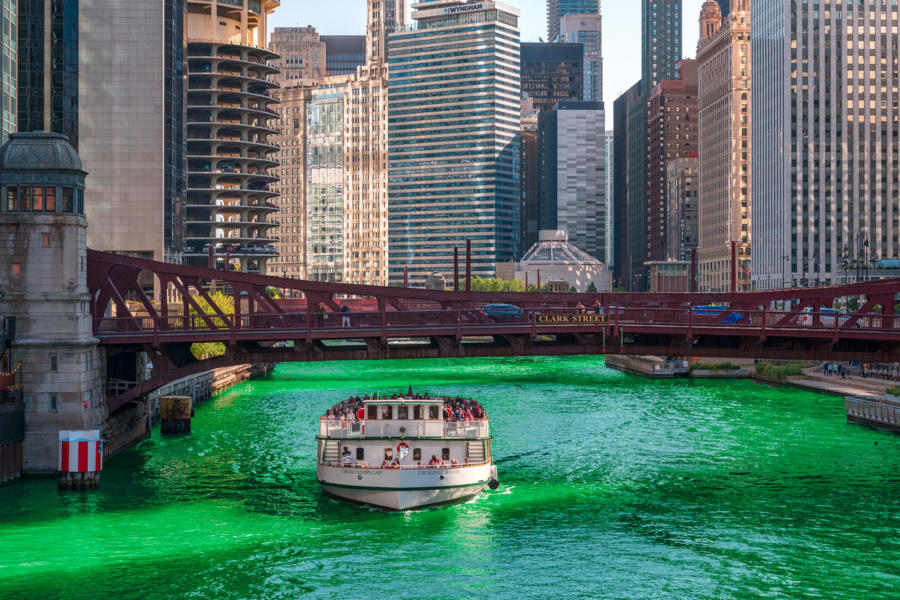 One of the world's most famous St. Patrick's Day events, the annual Chicago River dyeing is a beloved tradition by generations of Chicagoans that dates back over half a century. The event is traditionally held the Saturday before St. Patrick's Day.
Each year, spectators will line the bridges and scenic riverwalk to catch a glimpse of the bright green waters. Get there early to grab a spot between State and Columbus; the water starts turning green at 9 a.m. and only keeps its color for about five hours, so don't miss it!
Enjoy festive food and drink specials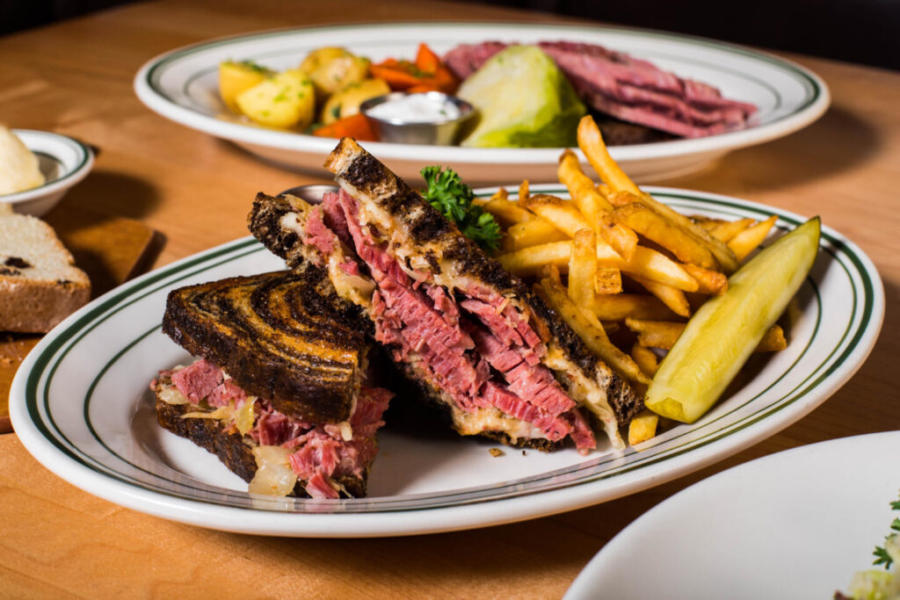 Looking for some corned beef? A perfect pint of Guinness or a boozy Shamrock Shake? Three different kinds of potatoes? Chicago restaurants are going all out with the food and drink specials, featuring an array of traditional fare and creative twists on classics. Check out our round-up of festive food and drink specials all around the city.
Feel the Irish spirit in Beverly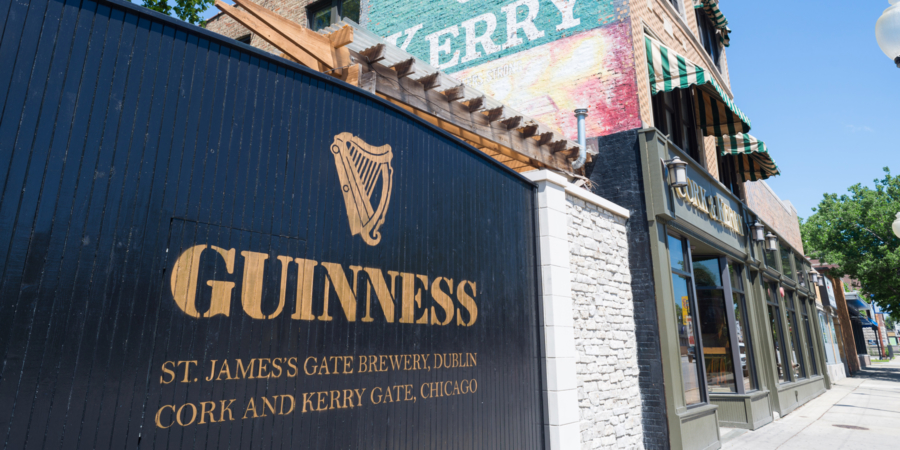 Chicago's Beverly neighborhood has some deep Irish roots, and they'll be proudly on display this month. The area, traditionally home to the South Side Irish Parade, will be hosting a more socially distant event this year — the Shamrock Our Blocks contest, when Beverly residents will be decking out their homes in creative St. Patrick's Day decorations. Take a drive or walk through the neighborhood to see the festive outdoor displays, then stop into an Irish pub to raise a pint to the holiday.
Watch the skyline turn green
Chicago's iconic skyline is going green to celebrate St Patrick's Day and honor the city's Irish heritage this year. ShamROCK Chicago will be lighting up many of the city's most famous buildings, including the Wrigley Building, Soldier Field, 875 N. Michigan (the former John Hancock center), theMART, and more. The buildings will be lit up from Thursday, March 11 to Wednesday, March 17.
---
Chicago St. Patrick's Day parade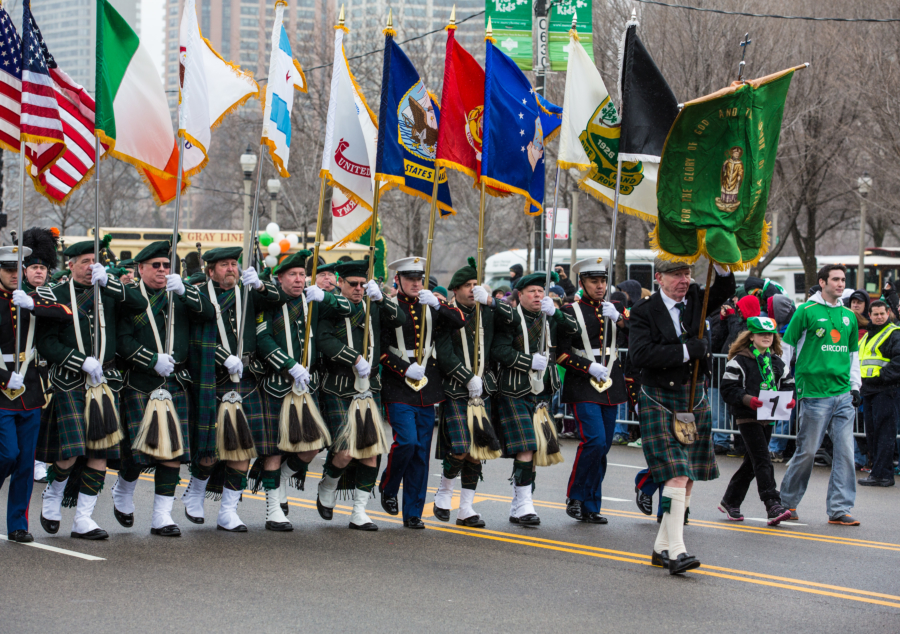 Experience one of the largest St. Patrick's Day parades in the country. The annual Chicago St. Patrick's Day Parade is the centerpiece of the city's unforgettable St. Patrick's Day celebrations.
The procession travels north on Columbus Drive, beginning at Balbo Drive and ending at Monroe Drive. Don your best green outfit or kilt and grab a good spot before the parade starts at noon. Plan on seeing plenty of colorful floats waving their Irish flags high, troops of Irish step dancers, marching bands, bagpipers, and more during the three-hour celebration.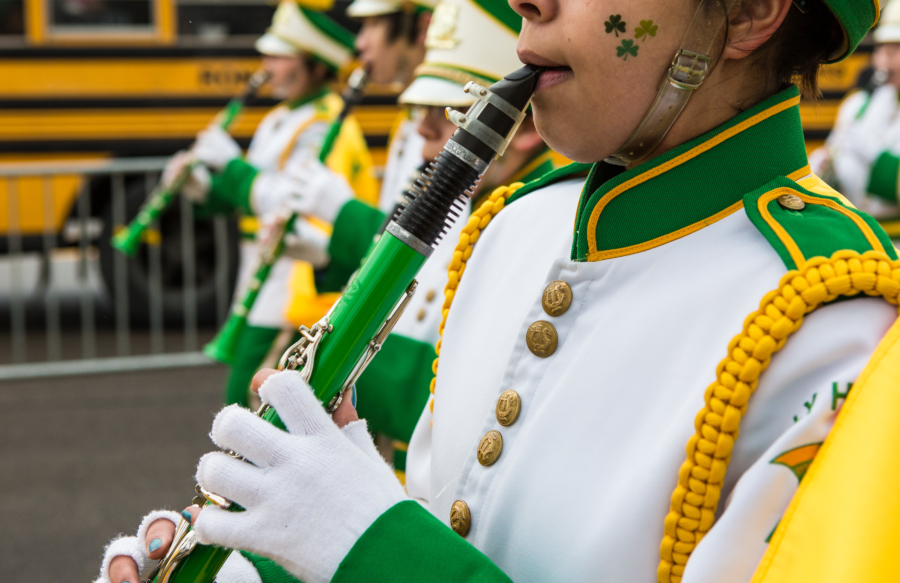 St. Patrick Festival at Irish American Heritage Center
After the downtown parade, head north to the Irish American Heritage Center for one of the city's biggest St. Patrick's Day celebrations. The family-oriented St. Patrick Festival features traditional and contemporary Irish music and dance, food and drink for purchase, children's activities, and vendors selling Irish gifts. Visit the center's library, art gallery and museum for programming and exhibits, such as Irish language lessons, a genealogy workshop, and a book sale. Entertainment includes the Shannon Rovers Irish Pipe Band, The Chancey Brothers, Trinity Irish Dancers, and more.
South Side Irish Parade
A long-time tradition, the South Side Irish Parade is a family-friendly celebration of Irish heritage. The Beverly neighborhood parade steps off at noon from 103rd Street and proceeds south down Western Avenue to 115th Street.
Line the route with 150,000 fellow revelers to watch the bands, dance troupes and parade queen, or stop inside the neighborhood bars to raise a pint with the locals. Earn those pints during the Emerald Isle Mile, a one-mile race that kicks off just before the parade at 11:30 a.m.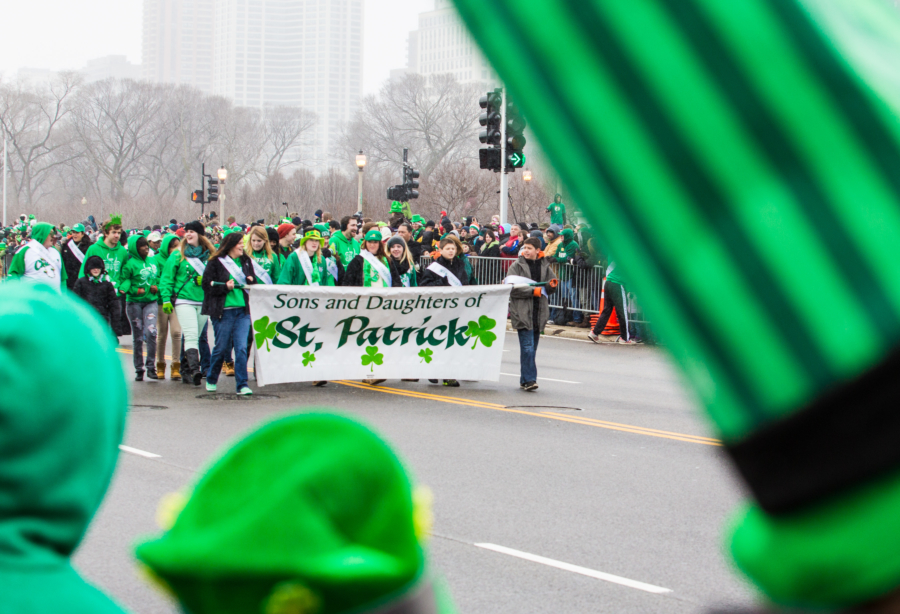 Northwest Side Irish Parade
Enjoy this fun community event that celebrates faith, family and Irish heritage. The Northwest Side Irish Parade kicks off at noon and winds through the Norwood Park neighborhood, beginning at William J. Onahan School running south on Neola Avenue to Northwest Highway, then heading north on Northwest Highway up to Harlem Avenue.
Stay for an after-party at St. Thecla Falcon Hall (6725 W. Devon Ave.) from 1 – 5 p.m. that includes a corned beef and cabbage dinner, cheesecake, beer, wine, soda, and live entertainment. Tickets are $15 for adults, $10 kids age 3 to 10, plus $5 for a drink wristband for guests 21 and older.
Shamrock'n The Block
From the folks that brought you the World's Largest Block Party, this new neighborhood celebration will take over the space in front of Old St. Pat's near the West Loop. The outdoor "pub" will offer beer, corned beef sandwiches, live entertainment, and a family-friendly kids zone.
Check out out guide to more St. Patrick's Day neighborhood celebrations.