Every fall, Michelin unveils its annual guides to the top restaurants in the world. Along with the prestigious Michelin stars, the global dining guide also releases their Bib Gourmand selections that recognize restaurants offering "exceptional good food at moderate prices" — specifically, two courses and a glass of wine or dessert for $40 or less (minus tax and gratuity).
The Bib Gourmand list for 2020 includes 54 Chicago restaurants where you can enjoy affordable culinary creations from some of the city's top chefs. We've rounded up just a few of our favorites to help you narrow it down.
Longman & Eagle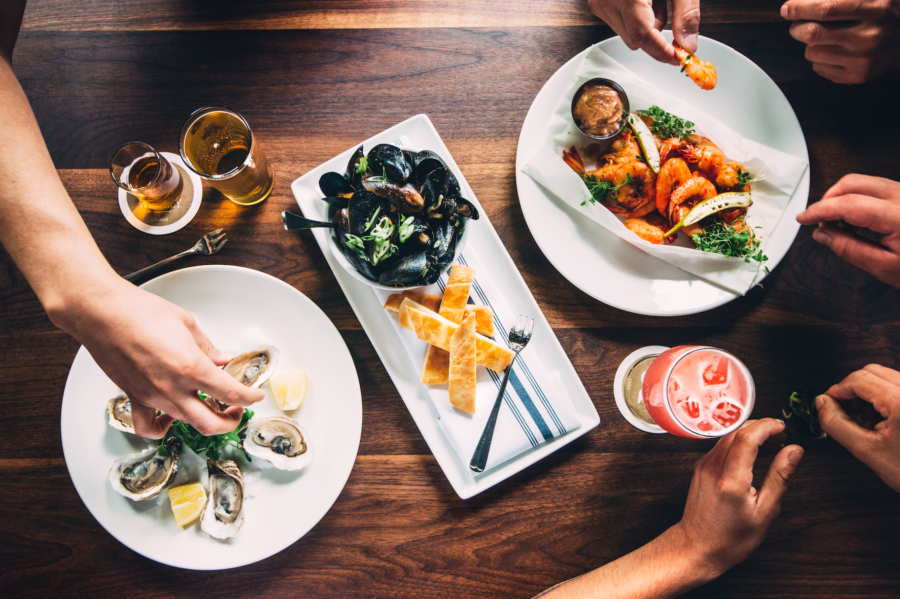 It's all about locally sourced ingredients and a nose-to-tail approach at Longman & Eagle. This hip Logan Square tavern features cozy vibes, an extensive whiskey collection, and regional American cuisine that changes with the seasons.
mfk.
It's easy to miss mfk. from the street, but once you find it you're unlikely to forget it. The Spanish-inspired, subterranean spot is surprisingly bright and sunny for being below ground. The seafood-focused fare matches the ambiance.
Avli Taverna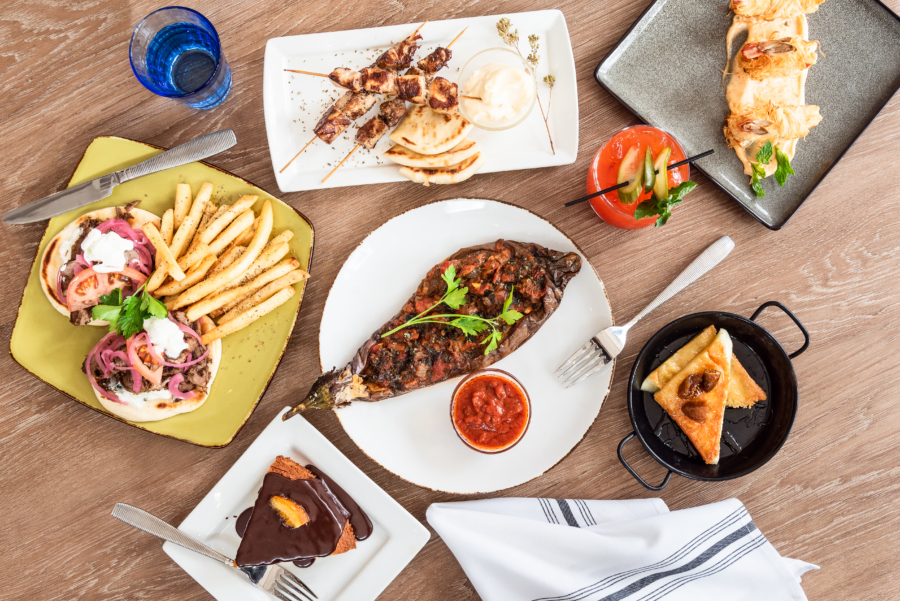 Tradition meets modern cuisine at Avli Taverna. Dig into elevated versions of all your Greek favorites at this this homey Lincoln Park taverna, with dishes like saganaki with figs and honey or a show-stopping whole fish.
HaiSous Vietnamese Kitchen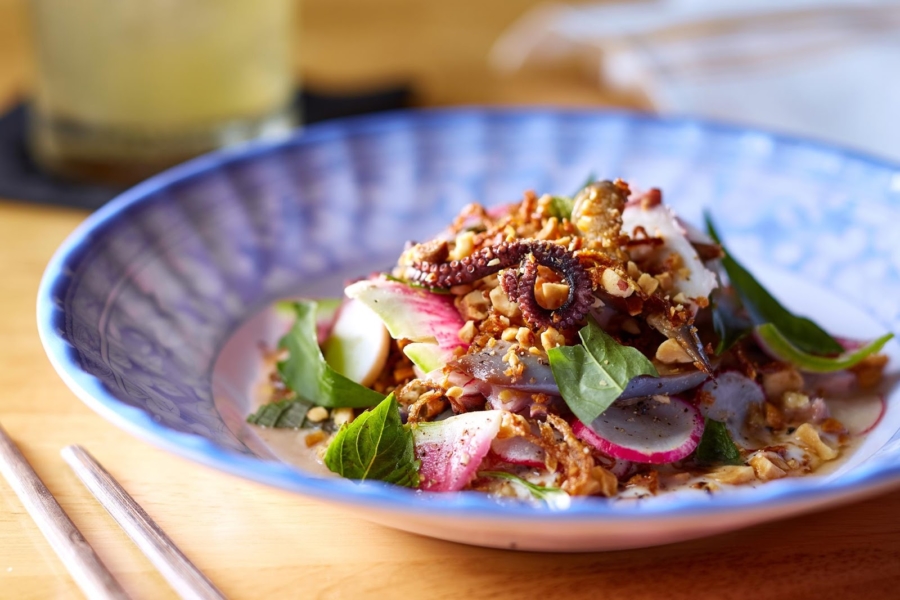 This homey spot in the vibrant Pilsen neighborhood showcases the depth of flavors of Vietnamese cuisine. HaiSous, run by husband-and-wife duo Thai and Danielle Dang, is known for the excellent and affordable tasting menu.
Table, Donkey and Stick
Table, Donkey and Stick honors the eating and drinking traditions of the Alps with seasonal fare and a unique selection of beer, wine, and spirits. The local favorite has been awarded a Bib Gourmand by the Michelin Guide for five consecutive years.
Dos Urban Cantina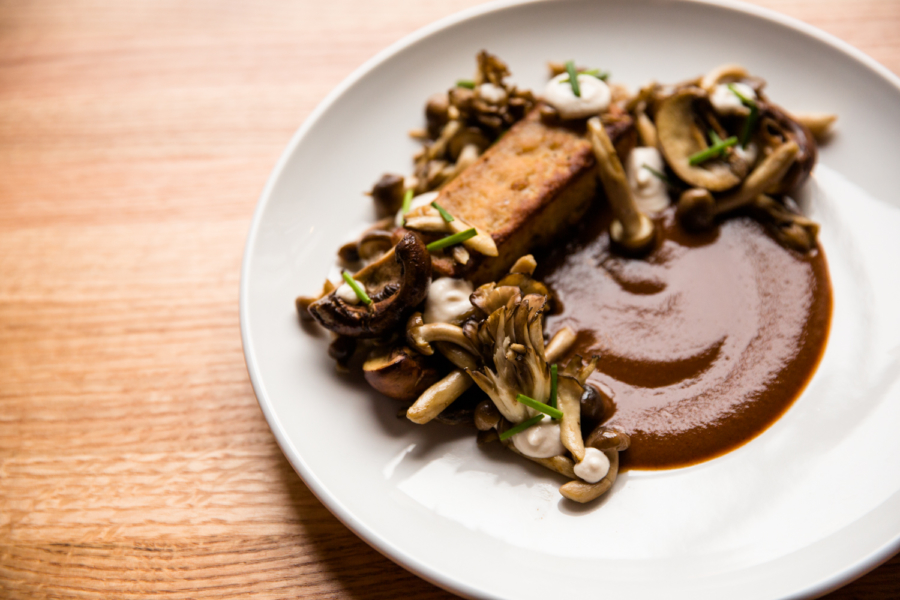 Helmed by two husband-and-wife duos, Dos Urban Cantina  is an original interpretation of Mexican cuisine that embraces bold, contemporary flavors and ingredients. Don't miss the popular happy hour or the award-winning chocolate cake.
Marisol
Located inside the Museum of Contemporary Art, Marisol diners can expect an immersive art experience. Grab a spot at the bustling coffee bar or take a seat in front of the vibrant murals, where you can enjoy hyper-seasonal dishes.
Ina Mae Tavern & Packaged Goods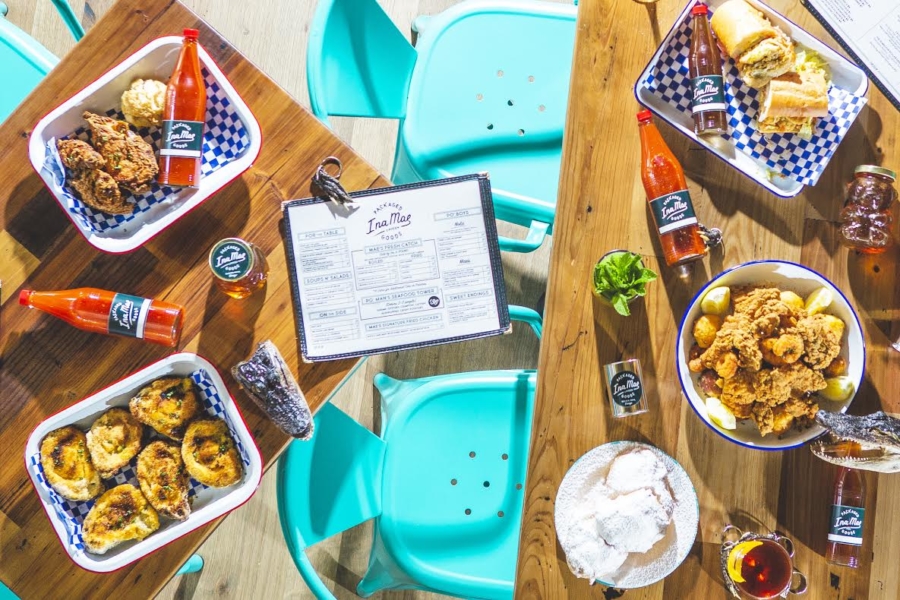 Get a taste of New Orleans at Ina Mae Tavern, a casual Wicker Park spot with char-grilled oysters and po'boys on freshly made bread. Order a Hurricane for the full NOLA experience.
Arami
This intimate West Town spot focuses on innovative Asian flavors with a forward-thinking technique. At Arami, you can enjoy anything from sashimi and nigiri to robata and an omakase tasting menu.
Girl & The Goat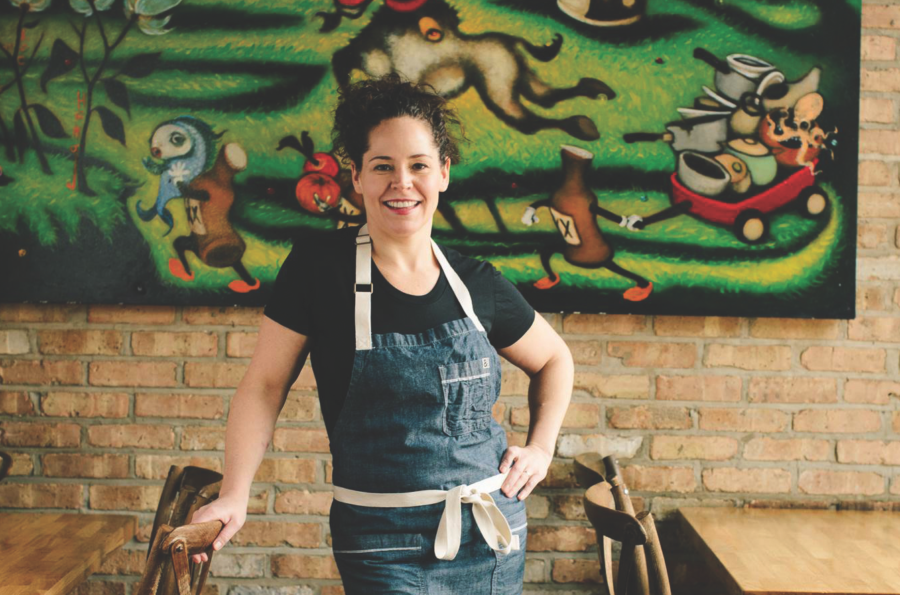 The culinary home of Top Chef winner Stephanie Izard, Girl & the Goat is one of the toughest reservations in town. The West Loop restaurant features a bustling energy, dramatic open kitchen, and shared plates menu divided into meat, fish, and vegetable sections.
Lonesome Rose
This all-day restaurant and bar showcases the rich culinary tradition found along the country's southern border. Lonesome Rose serves up creative takes on regional Mexican and southern American dishes, from breakfast through dinner every day of the week.
Funkenhausen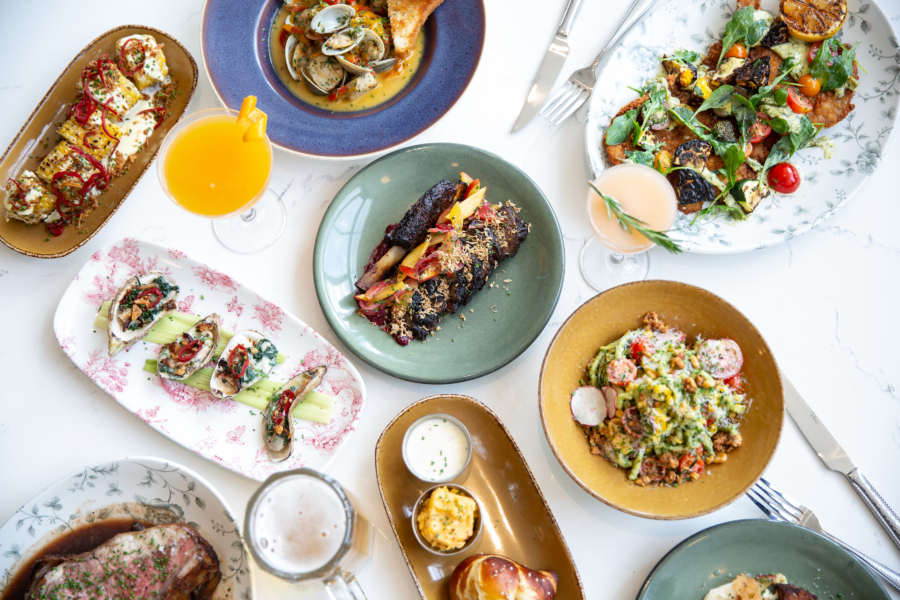 German and Southern fusion? It all comes together at Funkenhausen. The West Town spot serves fun and funky dishes like giant pretzels with pimento cheese and a scallops and pork belly dish dubbed "sürfentürfen".
Mango Pickle
Mango Pickle is an Indian bistro that blends traditional flavors with contemporary techniques. The always-evolving menu features both popular and lesser known Indian dishes, with a focus on seasonality.
GT Fish & Oyster
GT Fish & Oyster is a seafood-centric eatery serving traditional dishes and modern classics in the heart of River North. Dine on everything from caviar and small plated to seafood towers and whole roasted fish.
The Purple Pig
A classic spot on The Magnificent Mile, The Purple Pig is all about cheese, wine, and swine. Try their curated charcuterie selection alongside small plates inspired by the flavors of Italy, Greece, and Spain. And don't forget a glass (or two) from their extensive wine menu.
Frontera Grill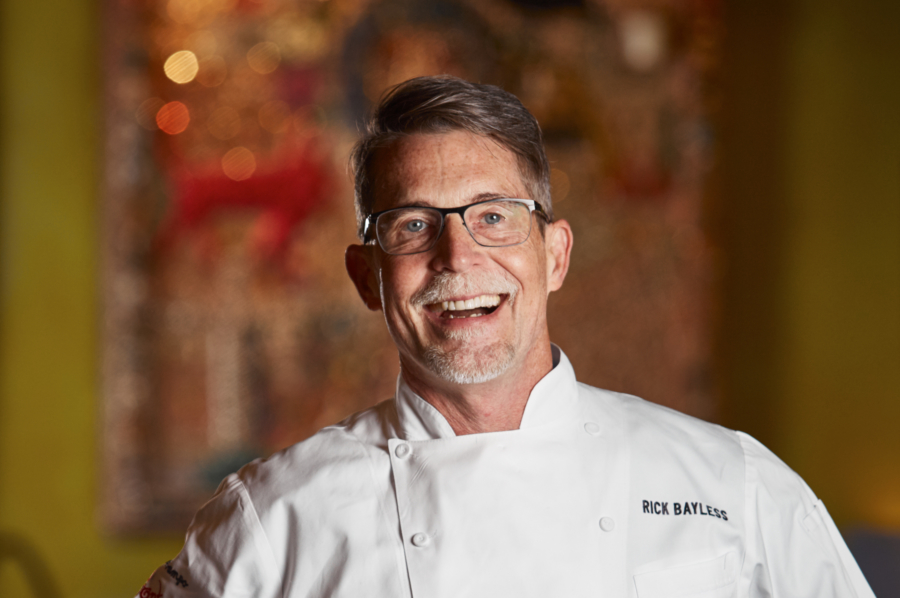 A long-standing Chicago classic, Frontera Grill focuses on regional Mexican cuisine. This River North spot is the perfect opportunity to try cuisine from celebrity chef Rick Bayless in a casual, affordable setting.
Untitled Supper Club
In River North, Untitled Supper Club offers a shared plate menu with reinvented versions of classic  American dishes. The sultry, dimly lit ambiance includes regular entertainment, from live music to burlesque.
Proxi
Located on the West Loop's famed Restaurant Row, Proxi travels the world through a menu of globally inspired street food. The super-sharable dishes span cultures and countries, with an emphasis on bold flavors and pristine ingredients.
avec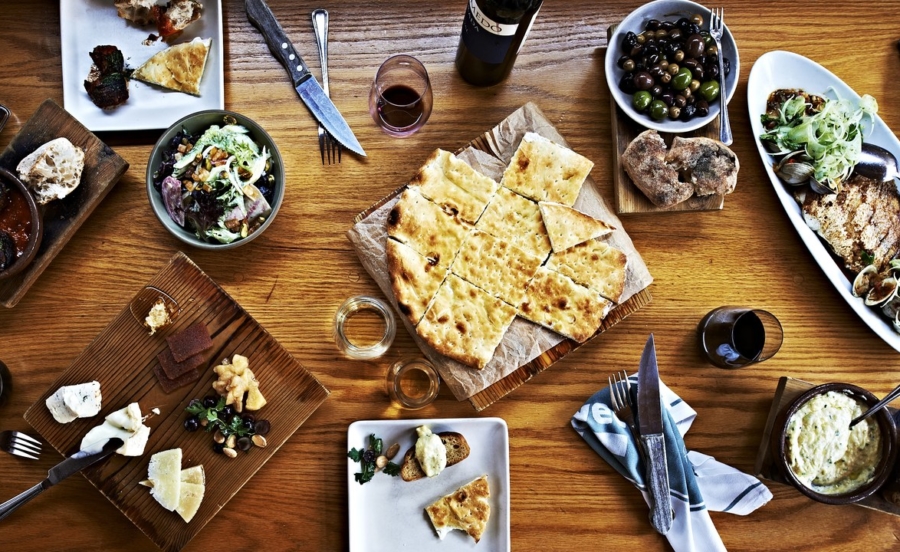 This long-time West Loop standout is known for their shared plates and intimate setting. The menu at avec pulls inspiration from Mediterranean and Midwest flavors, and the resulting dishes are crafted with local ingredients. Don't miss the chorizo-stuffed dates or the "deluxe" focaccia with taleggio cheese.
The Duck Inn
A neighborhood gastropub nestled between the hip Pilsen and Bridgeport neighborhoods, The Duck Inn serves everything from bar snacks to chef-driven tasting menus in a pre-Prohibition era tavern. The rotisseries duck, of course, is a standout.
Pacific Standard Time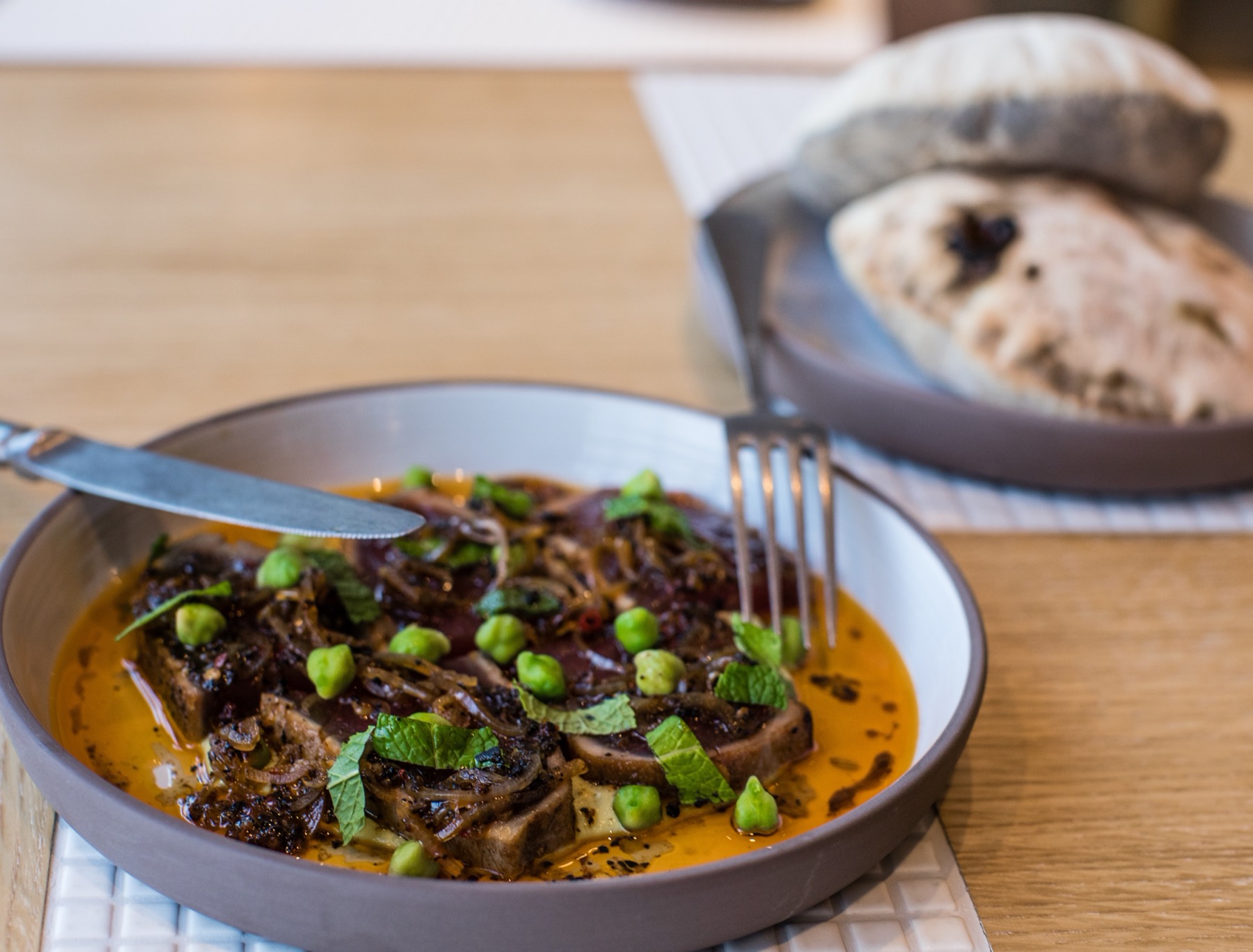 Pacific Standard Time is a sunny spot in River North that radiates California charm, both in the design and the menu. Diners can watch as wood-fired pita bread destined to be paired with smoked eggplant and wholegrain flatbread pizzas are pulled from the kitchen's massive hearth ovens.