Chicago is home to thousands of restaurants, from fine dining to cheap eats to international fare and everything in between. So how do food-lovers decide where to go?
We've narrowed down your options with this handy list of some essential Chicago restaurants, from long-time local favorites to classic only-in-Chicago spots.
Looking for something new? Check out our guide to hot & trending Chicago restaurants.
Essential Chicago restaurants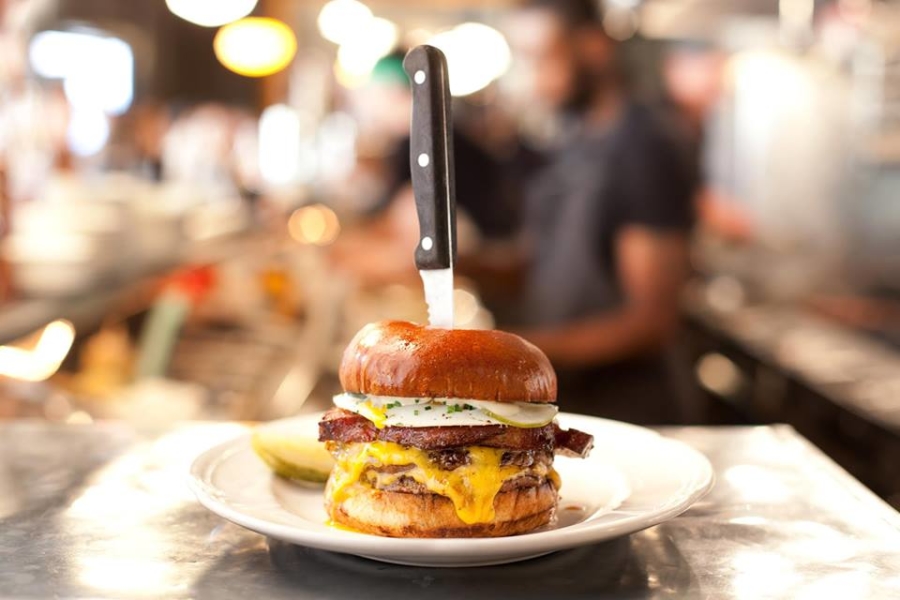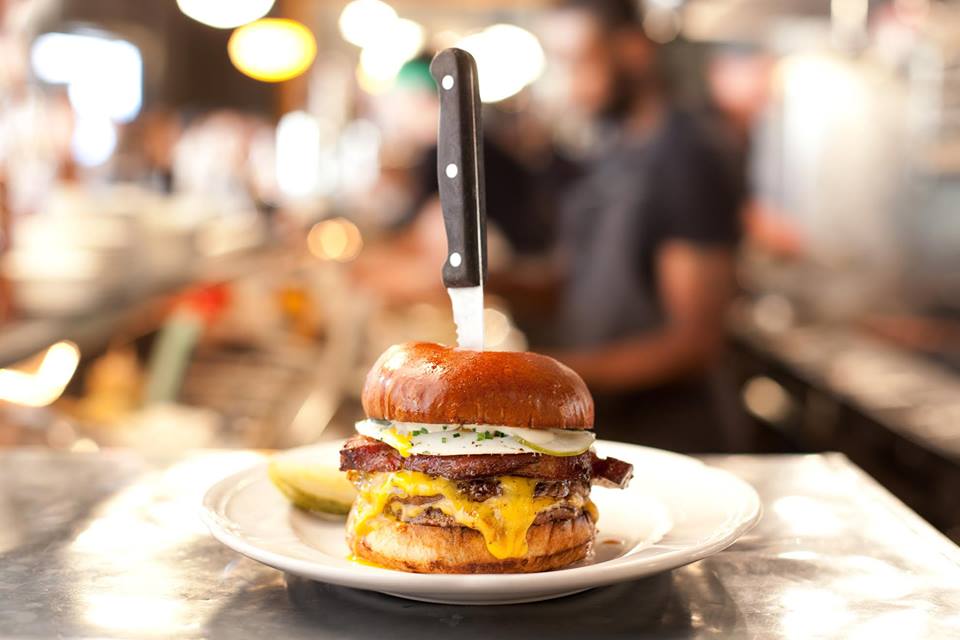 Alinea
The pinnacle of fine dining in Chicago, Alinea has consistently earned three Michelin stars for its avant-garde cuisine. Consistently ranked among the best restaurants in the world, Alinea promises a truly unforgettable dining experience. 1723 N. Halsted St., Lincoln Park
Au Cheval
The world-famous burger that's well worth the wait. Au Cheval is an upscale diner known for cool vibes (check out the vintage reel-to-reel) and, of course, their burger. Order a single (which is actually a double) with don't skip the egg and thick-cut bacon. 800 W. Randolph St., West Loop
Batter & Berries
It's hard to pinpoint what makes Batter & Berries so magical. The cheery interior? The BYOB policy? The French toast flight that lets you try four sweet options? Come in and decide for yourself. 2748 N. Lincoln Ave.,Lincoln Park
Birrieria Zaragoza
A long-time local favorite and recent Michelin Bib Gourmand recipient, Birrieria Zaragoza is known for their tender, stewed goat. Order it with a side of homemade tortillas for a taco you'll never forget. 4852 S. Pulaski Rd., Archer Heights
BOKA
With four consecutive Michelin Stars already under its belt, seasonal American-focused BOKA has secured its spot among the top tier of Chicago's dining scene.  1729 N. Halsted St., Lincoln Park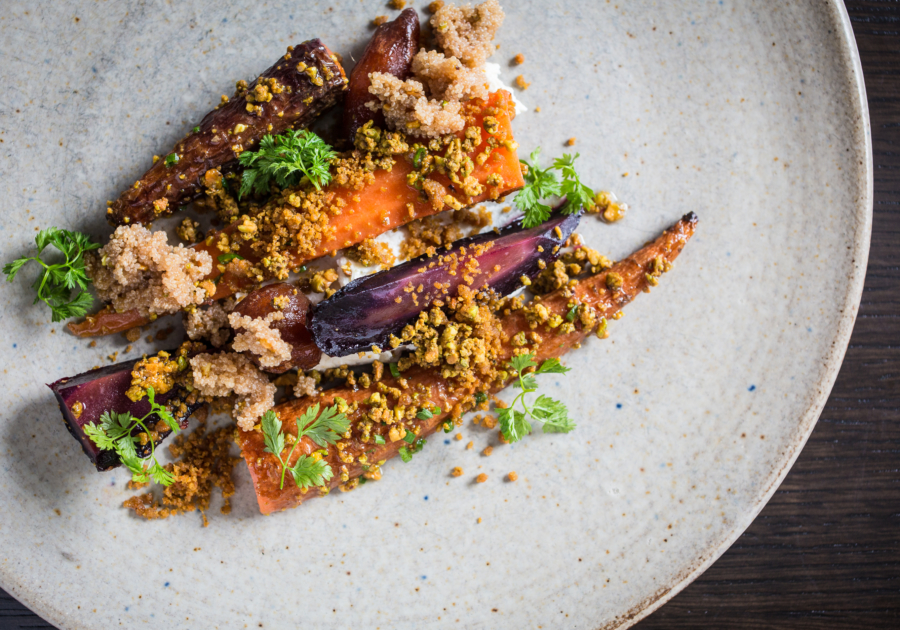 Cafe Ba-Ba-Reeba!
Chicago's first-ever tapas restaurant is still growing strong after 30 years. Fill up on small plates like their classic bacon-wrapped dates or go big with a seafood paella. The sangria is reason alone to drop in. 2024 N. Halsted St., Lincoln Park
Cafe Colao
For almost 20 years, this colorful cafe has been serving up classic Puerto Rican fare and delicious breakfast food in the Humboldt Park neighborhood. Order an iced colao and a traditional pastry, then grab a spot on the patio to take in the hustle and bustle of the Paseo Boricua. 2638 W. Division St.
Chiu Quon Bakery
The oldest bakery in Chinatown, Chiu Quon is the place to go for a sweet morning snack. The shelves are always lined with dozens of freshly baked Chinese treats, like moon cakes, egg custard tarts, sesame balls, and more. There's also a small selection of dim sum bites. 2253 S. Wentworth Ave., Chinatown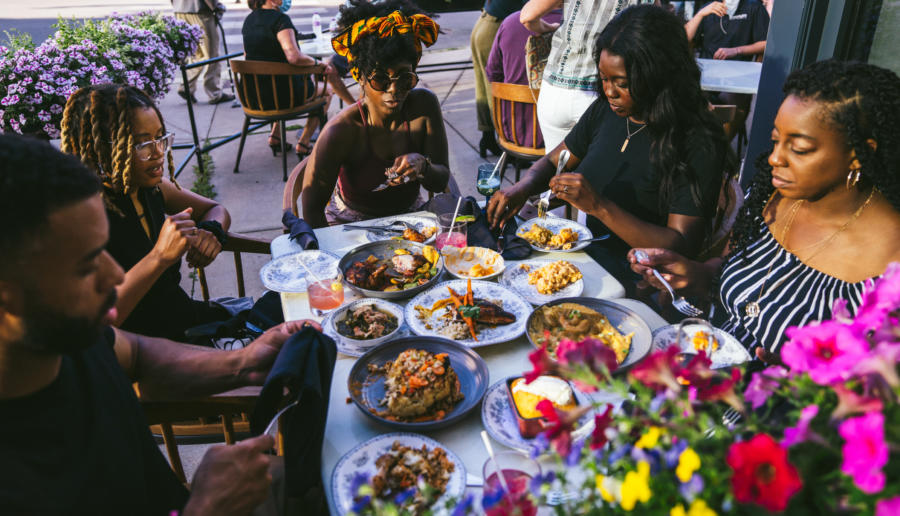 Coco Pazzo
This Tuscan-inspired eatery has been serving celebrities, politicians, and plenty of locals since 1992. You'll find creative Italian fare, velvet-draped walls in the dining room, and a long wine list. 300 W. Hubbard St., River North
Frontera Grill
Explore the flavors of Mexico at Frontera Grill, a Chicago staple since 1987. Celebrity chef Rick Bayless showcases his love for regional Mexican cuisine at this casual spot, and next door at upscale Topolobampo. 445 N. Clark St., River North
Gene & Georgetti's
This old-school spot specializes in massive cuts of red meat cooked perfectly. What else would you expect from Chicago's oldest steakhouse? 500 N. Franklin St., River North
Girl & The Goat
The culinary home of Top Chef winner Stephanie Izard, Girl & The Goat is still one of the hottest tables in town. The goat-focused menu always surprises, with classic dishes like whole pig face. 809 W. Randolph St.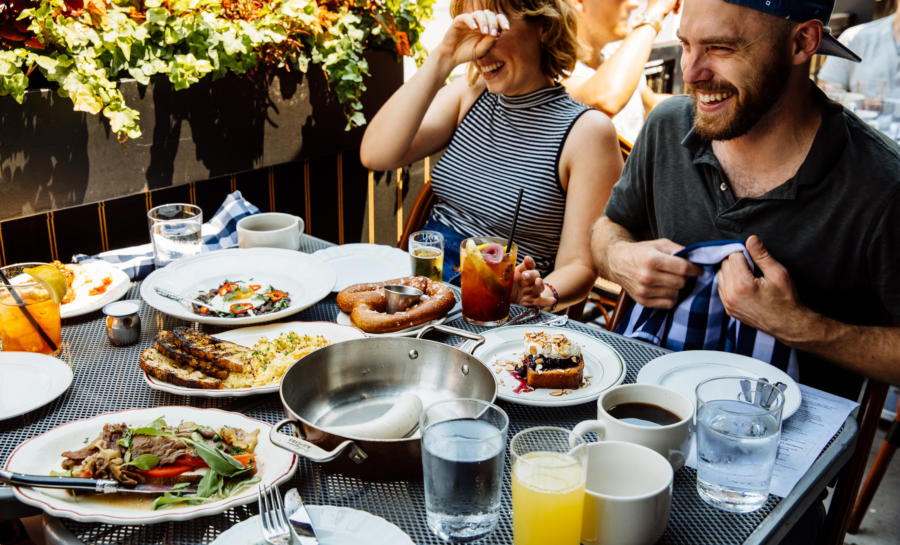 Home Run Inn
The classic pizza pies have been a favorite for generations of south siders. Their signature thin-crust pies are handmade with all-natural ingredients, from the sauce to the toppings. Multiple locations
Lula Café
The funky space, the inventive menu items, the long list of locally sourced ingredients. There's a lot to love about this award-winning, farm-to-table cafe that's a favorite with locals and visitors alike. 2537 N. Milwaukee Ave., Logan Square
Parachute
This intimate spot serves up globally inspired cuisine with a strong emphasis on Korean flavors. The menu changes frequently to showcase produce at its peak, but fan favorite bing bread (stuffed with bacon, potato, and cheese) is almost always on the menu. 3500 N. Elston Ave., Avondale
Phoenix Restaurant
The bustling of carts, the steam rising from the bamboo baskets, the never-ending array of mouth-watering bite-sized dishes. This is one of the best spots in town for alate-afternoon dim sum. 2131 S. Archer Ave., Chinatown
The Publican
A staple in the foodie-favorite Fulton Market area, The Publican features an eclectic farm-focused menu in a cool beer hall setting. Dig into rustic dishes with an emphasis on pork, oysters, and seasonal vegetables crafted by iconic Chicago chef Paul Kahan. 837 W. Fulton Market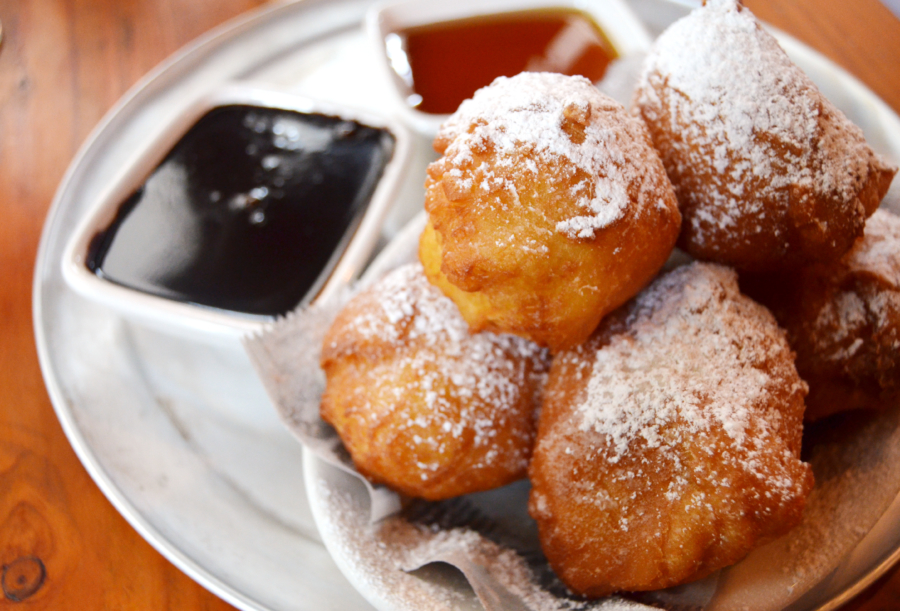 The Purple Pig
This Mag Mile mainstay focuses on three specialties: cheese, wine, and swine. And they excel at each, from their charcuterie boards to their small plates and excellent wine list. 444 N. Michigan Ave, The Magnificent Mile
Quartino Ristorante
The energy at this Italian restaurant and wine bar is infectious and the food is downright heart-warming. The kitchen is forever bringing out rustic small plates, including artisanal spreads of formaggi, salumi, and spuntini. 626 N. State St., River North
Valois Restaurant
Dig into classic comfort food at this casual, counter-service spot. After more than a century in business, Valois has earned itself a legion of loyal regulars — including former President Barrack Obama. 1518 E. 53rd St., Hyde Park
Virtue
This southern American spot has quickly established itself as an essential Chicago spot, thank to it's welcoming atmosphere, attentive service, and elevated takes on down home favorites (don't skip the blackened catfish or the buttered grits). 1462 E. 53rd St.
Wishbone
Breakfast is always a winner at Wishbone, but the lunch menu is equally solid. Blackened catfish and jambalaya cajun stew are some of the top offerings, while a slew of vegan options also aim to please. 161 N. Jefferson St.