Looking for some of the best places in town for a drink? You won't want to miss these Chicago spots that are serving up some of the city's most creative cocktails, mixing in everything from exotic mezcal to the city's largest selection of rums. Check out these must-try Chicago cocktail bars.
The Violet Hour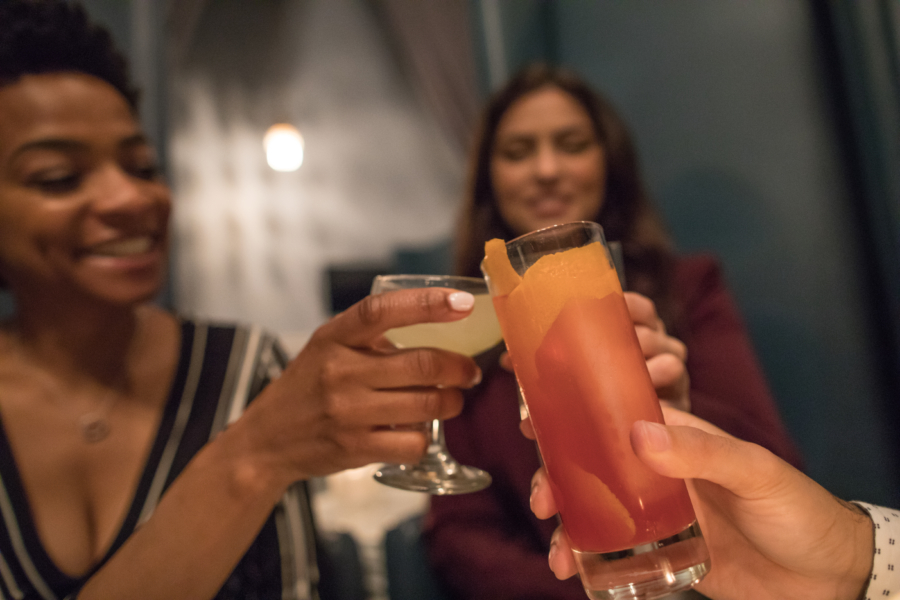 This secretive Wicker Park spot is credited with kicking off the craft cocktail craze in Chicago. There's no sign outside (look for a massive mural), but inside The Violet Hour is all elegance, illuminated by candlelight and crystal chandeliers.
The Violet Hour's impressive bar program of pre-Prohibition-style cocktails has garnered a James Beard Award. Its menu changes seasonally, but classics include the Asta's Square: a concoction of Modest vodka, grapefruit, Campari, and grenadine mint.
Kumiko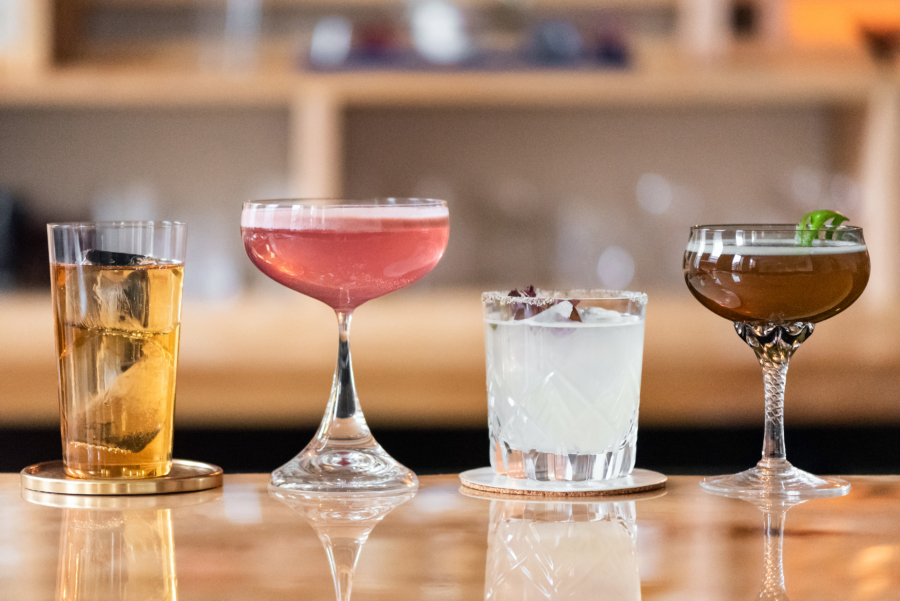 This upscale Japanese spot is from the same team as Chicago's two-Michelin-starred Oriole — so you know it's going to be good. The refined-yet-relaxed bar area was designed by the bartender and partner Julia Momose. The space features stunning wood accents, specifically crafted for the bar by Japanese artisans (Kumiko is named for an ancient Japanese woodworking art).
Kumiko specializes in omakase-style drink flights, where guests receive a five-course cocktail tasting menu served with small bites from the kitchen. Omakase loosely translates to "trust me", so sit back and relax while the bartender whips up creative, Asian-inspired cocktails, like the Sea Flower made with gin, vermouth, yuzu kosho, kabosu, and lime.
Nobody's Darling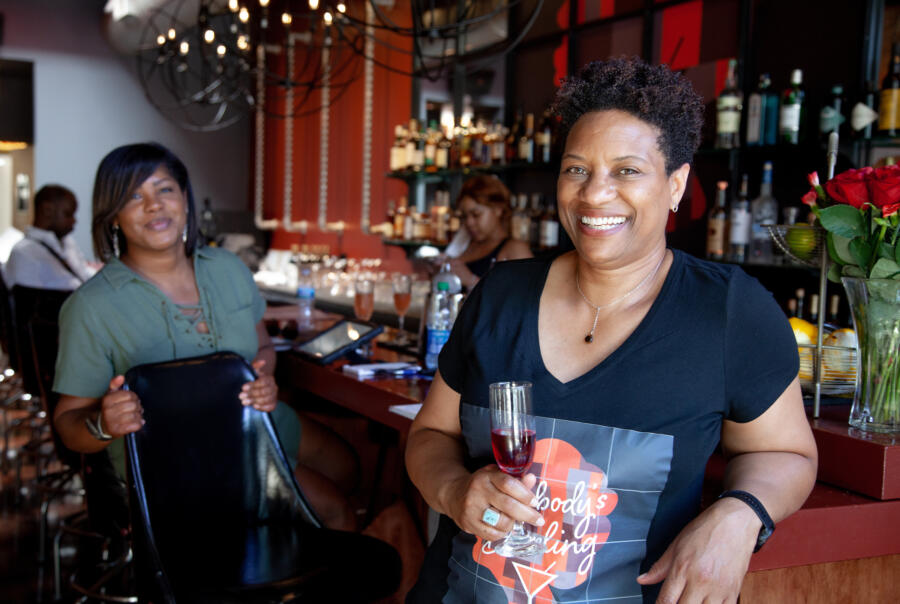 In Chicago's charming Andersonville neighborhood, is a Black queer woman-owned cocktail bar that's become an instant local favorite among the LGBTQ+ community and beyond. And they've garnered national attention, too. A little more than a year after they first opened their doors, Nobody's Darling was named a nominee for Outstanding Bar Program by the prestigious James Beard Awards.
The drink menu features both modern and classic cocktails, inspired by Black history and iconic women of color. The establishment's name is inspired by the Alice Walker poem that reminds readers to "be nobody's darling". Inside, the vibe is a combination of a classy lounge and a warm, inviting neighborhood bar. Check their calendar for happy hours and music-driven events.
After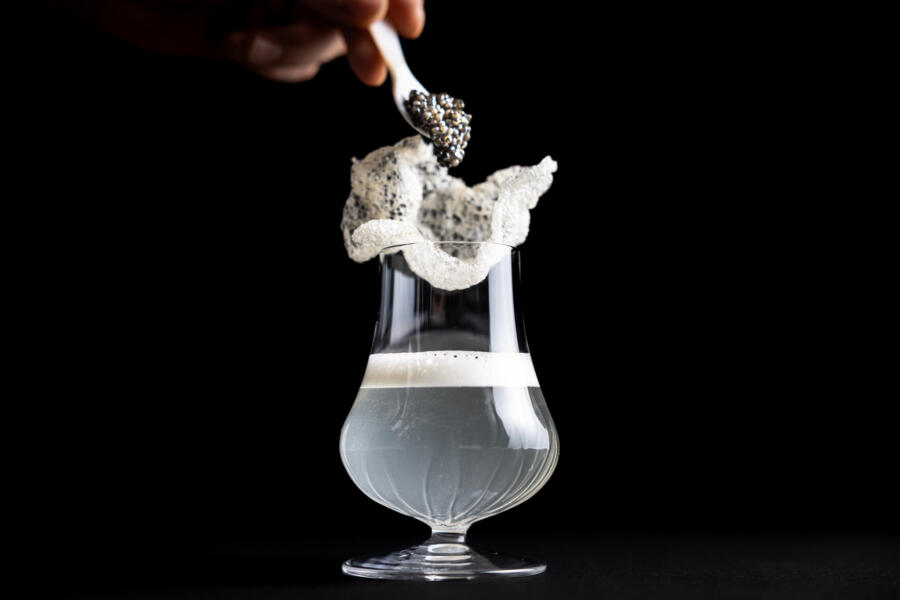 Nestled in the two-Michelin-starred restaurant Ever, After provides a dazzling escape from the everyday with inspired libations amid sophisticated and almost ethereal surroundings. Drop by this lavish West Loop bar and lounge for an apéritif or post-dinner nightcap. While taking in the breathtaking decor and mood lighting, sip on tried-and-true cocktails, fine spirits, or creative concoctions like the rum-forward Haitian Daiquiri or the refreshing Citrus Fuze. This chic hideaway also offers a diverse menu of gourmet bites that involve hand-selected caviar and small plates.
The Dandy Crown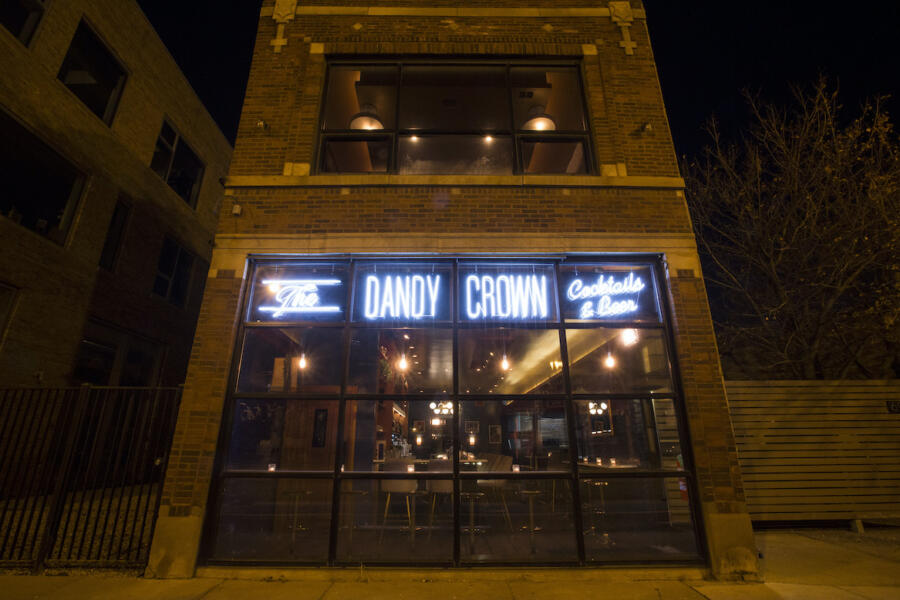 A charming neighborhood hangout in West Town, The Dandy Crown is a cocktail-focused restaurant and bar with quirky decor and a relaxed vibe. Their drink menu highlights a section for historically inspired cocktails. Unwind with a featured special, highball, old standby, or creative delights like the Cabana Cobbler, a mix of spiced rum, oat milk horchata cordial, and mole. Great for happy hour and evening get-togethers, this local favorite has both indoor and outdoor seating, including enclosed and open-air patio options. 
Bernard's
Overlooking the Gold Coast neighborhood within the ritzy Waldorf Astoria, Bernard's is synonymous with grandeur. This luxurious cocktail lounge's interior design exudes refinement. Guests can look forward to a tasteful menu of curated spirits, handcrafted vintage libations — such as the Sazerac, a 19th-century concoction of absinthe and aged brandy — and contemporary creations with uncommon ingredients like banana pepper syrup and lemongrass-infused rye whiskey.
Three Dots and a Dash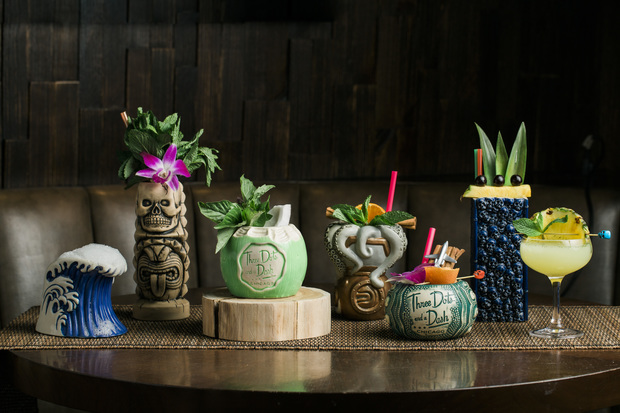 This tropical hideaway, tucked down a River North back alley, is a tiki bar paradise. The welcoming bamboo hut, voted one of The World's 50 Best Bars by Drinks International, is populated with Hawaiian shirt-wearing staff surrounded by tiki totems and skulls everywhere you look.
The tiki cocktails here are mixed with fresh seasonal juices that are cold-pressed daily; syrups made in-house; and spices, herbs and flowers that are sourced from around the world. And perhaps the best part, they're served in fun, elaborate presentations, including a full-blown treasure chest. Make sure to bring some friends, as group drinks are their specialty.
Lost Reef Lounge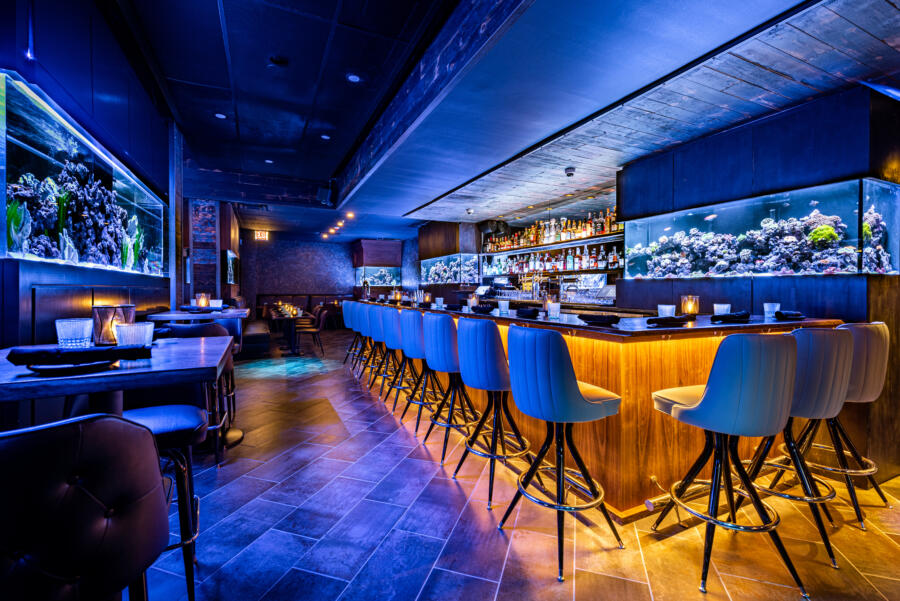 Enjoy signature mixed drinks and crudo at Lost Reef Lounge while observing breathtaking aquatic life. This unique contemporary lounge in Lakeview fundraises for coral reef restoration efforts, so feel good about imbibing in classic cocktails and whimsical digestifs like Anchor Aweigh, a citrus vodka-based medley, and the Sailors Delight, crafted with small-batch bourbon infused with rosemary and orange. 
The Aviary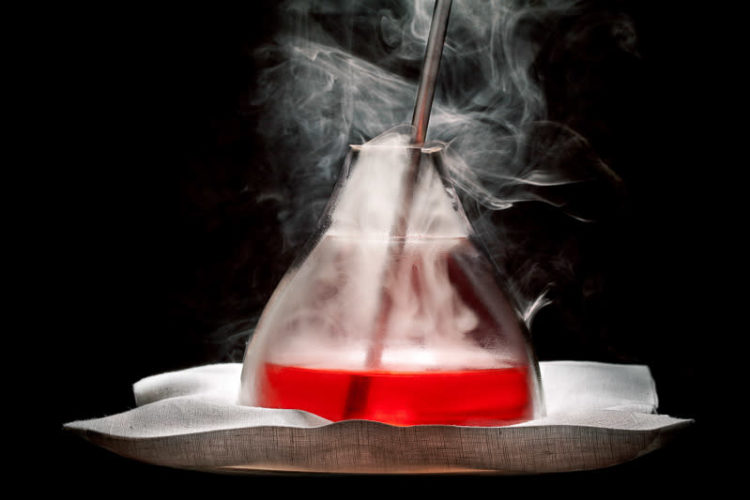 Created by the powerhouse culinary team behind Chicago's world-renowned Alinea, The Aviary kicks cocktails up another level. Grab a seat in the modern upstairs lounge or try to snag a spot in the swanky downstairs Office that's akin to a private club.
Cocktails are mixed in the state-of-the-art "drink kitchen," and feature surprises like spice-filled ice cubes and tendrils of scented smoke emanating from glass beakers that look like boozy science experiments. Choose your cocktails a la carte or opt for the three-drink prix fixe menu.
Osito's Tap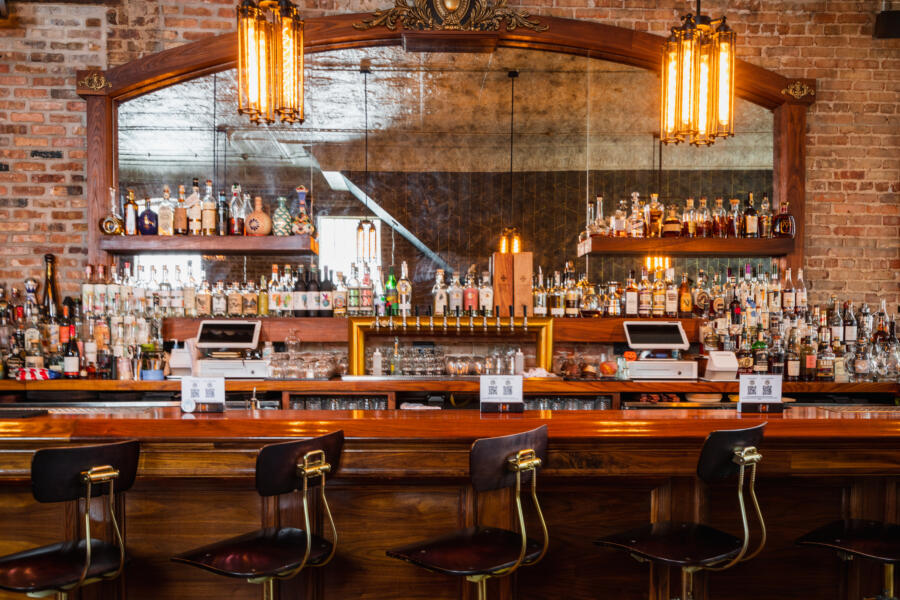 This speakeasy-style bar showcases the art of craft cocktails, with a modern Latinx flair that reflects the heritage of its surroundings. Osito's Tap is located in the culturally vibrant Little Village neighborhood, known as the "Mexico of the Midwest". 
The owner, Mike Moreno Jr., has deep roots in the community. His family has run Morenos Liquors, located right next door to Osito's Tap, for three generations. Moreno Jr. traveled throughout Mexico sourcing tequilas and mezcals for Osito's carefully curated cocktail menu. The drinks draw inspiration from Mexican culture (like the Cafe de Olla Martini) and Chicago history (like the Chicago Sling with Malort and locally made gin).
Vol. 39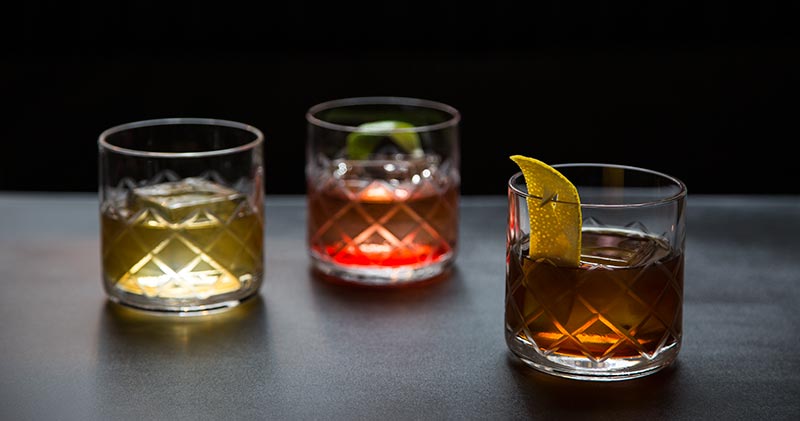 Located off the lobby of the boutique Kimpton Gray Hotel, Vol. 39 is named for the treasure trove of antique law books that were unearthed when the turn-of-the-century Loop building was being renovated. Today these tomes are used as decorative accents in this bar that evokes the feeling of a 1940s-era smoking lounge, with tufted leather couches and hues of cognac and charcoal.
Consulting a library of rare spirits, head bartender Jess Lambert creates mid-century-inspired cocktails. Her signature is the Old Fashioned, served in different variations that incorporate everything from rum to mezcal. The Vol. 39 Vintage Old Fashioned mixes 30-year-old Armagnac, barrel-aged Demerara sugar, Angostura, and orange bitters, and hand-carved ice. For a special occasion, order the champagne-and-caviar silver cart service presented tableside.
The Milk Room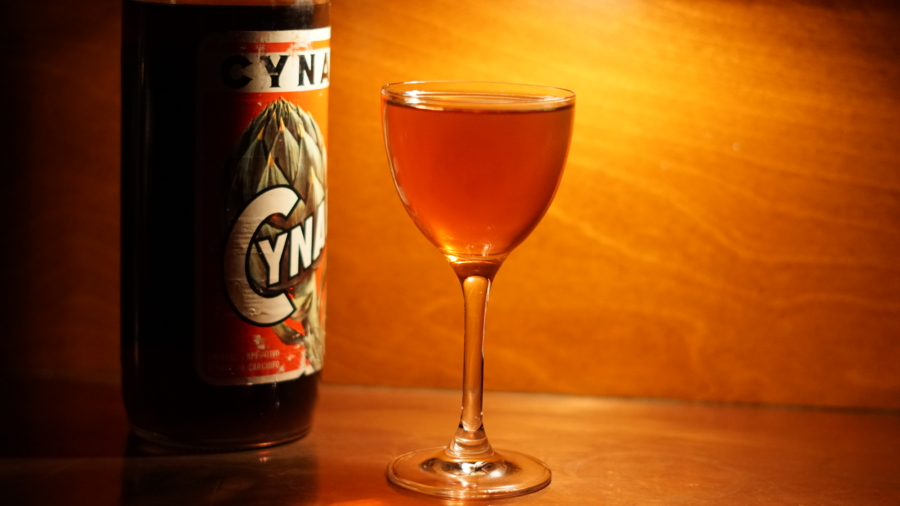 Hidden away inside the Chicago Athletic Association Hotel, The Milk Room is an upscale micro-bar with just eight seats. Once a speakeasy during Prohibition (when the building was an exclusive men's club), the bar is now known as one of the most high-end cocktail bars in the city. Reserve your seat to sample extremely rare vintage spirits and elixirs, including a curated selection of whiskies, in an intimate setting.
You really can't go wrong here. The expert bartenders will guide you through the selection of spirits, fine cocktails, and rare whiskeys. If you like daiquiris, the one here might be the best you've ever had. It's made with three-year Cuban rum, cane juice rum, maraschino liquor, key lime, and hand-shaved ice.
Bar Sotano
Tucked away in a downtown alleyway is probably not where you'd expect to find a cocktail bar from acclaimed chef Rick Bayless. But Bar Sotano, tucked behind Bayless restaurant Xoco, is tricky to find but easy to love.
Inspired by the sensory experience of a Mexican marketplace, Bar Sotano features the works of the country's master distillers. With an emphasis on agave-based spirits, the River North spot has become known as a mecca for mezcal lovers. Try a mezcal or tequila flight, or opt for a creative cocktail. A favorite is El Sótano, made with Oaxacan mezcal, or the Tacos al Pastor cocktail, infused with the flavors of chorizo.
Lazy Bird
The Hoxton Chicago is well-known as a culinary destination in the West Loop neighborhood, with bustling Cira offering Mediterranean-inspired bites on the first floor and splashy Cabra serving Peruvian fare on the rooftop. But if you're in the know, you can sneak off to the hotel's subterranean cocktail lounge some of the city's best sips.
Lazy Bird is a cocktail-focused lounge and live music venue, featuring local musicians and laidback vibes. The extensive selection includes more than 50 original cocktails, from bold takes on classics to original concoctions — all elegantly presented. The cocktail menu (more of a book) includes custom illustrations and histories for each drink, so you can become a cocktail connoisseur while you enjoy your beverage.