Each May is Asian American and Pacific Islander Heritage Month, giving everyone a chance to discover and celebrate the contributions and cultures of this diverse group. It's an important time to support your local AAPI community, and there are plenty of ways to do so in Chicago — attend a cultural event, explore an international neighborhood, visit an Asian-owned restaurant or business, and more.
Here's a roundup of Chicago events, exhibits, and beyond to celebrate Asian American and Pacific Islander Heritage Month 2023.
Events and activities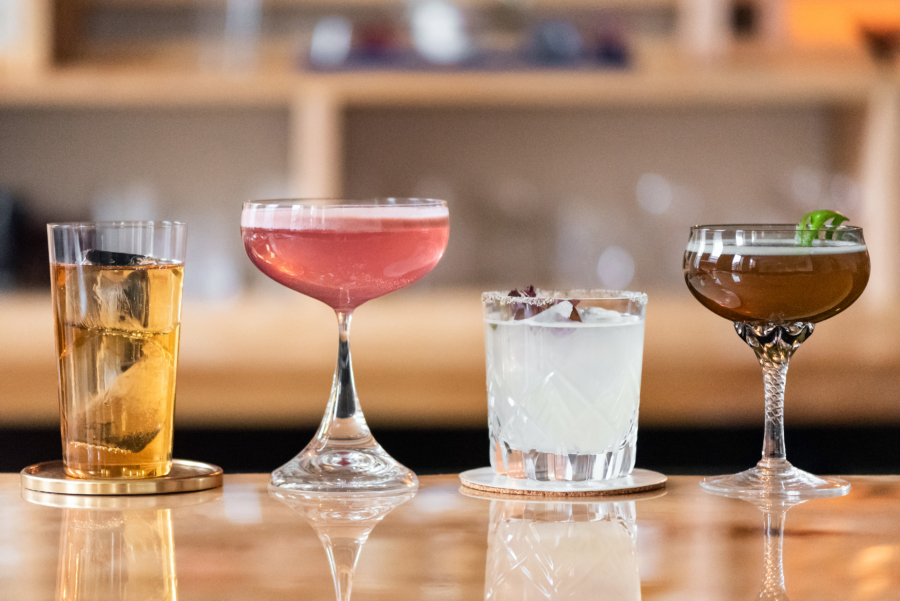 APIDA Arts Festival
This year's Asian, Pacific Island and Desi/South Asian Americans Art Festival features three straight days of free arts programming across Chicago. Hosted at a different premier venue each day, attendees can enjoy a new lineup of artists and performers at each location.
The Great Filipino Songbook by the SamaSama Project
Enjoy a fusion of Filipino traditional folk and contemporary music by the SamaSama Project, Chicago's premiere Filipino Folk Fusion band. They will perform The Great Filipino Songbook at the Harold Washington Library Center on May 6, 2023. The event is also available to stream online.
AAPI Restaurant Week
AAPI Restaurant Week is back from May 12 – 21, 2023. Eat your way around the city and suburbs with more than 50 AAPI-owned restaurants that will be participating this year. Each spot will be offering a special deal or discount throughout the week.
Asian Pacific Heritage Festival at Zhou B Art Center
On May 19 and May 21, 2023, the Zhou B Art Center in Bridgeport will host its first Asian Pacific Heritage Art Festival. The festival will highlight the breadth and dynamism of Asian Pacific American creativity, underscoring the community's notable position in Chicago's cultural landscape. You can register online in advance for this free cultural event.
Korean Traditional Drumming and Dancing
Be mesmerized by an authentic drum and dance performance from the Korean Performing Arts Institute on May 5 at the Back of the Yards branch of the Chicago Public Library. There will be an explanation of each performance followed by a Q&A session.
Fire + Dragons (An Asian American Circus Cabaret)
See world-class burlesque, belly dance, drag, and fire performances at this intimate speakeasy at the Newport Theater in Chicago's Lakeview neighborhood. The show on May 14, 2023 features an all-star cast of Asian-American artists who have performed all over the world. After the show, enjoy a cocktail and a chance to meet the performers.
American Writers Museum Book Talk with Author Nicole Chung
This downtown museum, the first of its kind, is dedicated to American writers of all genres. On May 16, 2023, they'll host bestselling author Nicole Chung to discuss her new book, A Living Remedy, a memoir about her experiences as a Korean American adoptee. 
Music of Cambodia
This free performance on May 27, 2023 will showcase the tradition and history of ancient Cambodian music. Held in Rogers Park, the event is hosted by the National Cambodian Heritage Museum and Killing Fields Memorial.
Exhibits & museums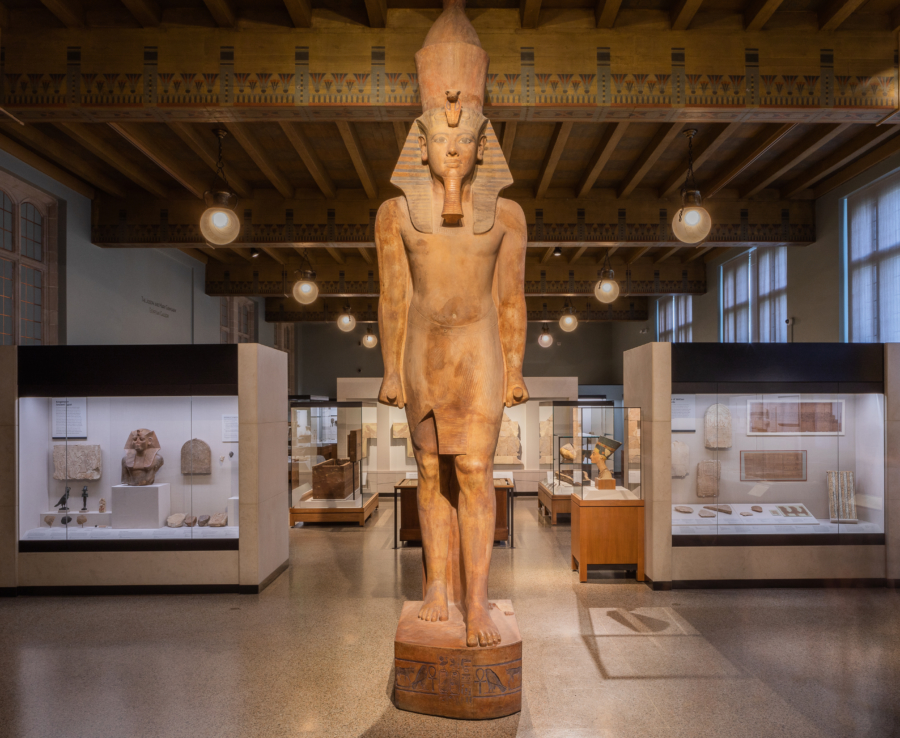 Photo by Michael Tropea
The Institute for the Study of Ancient Cultures
Visit the University of Chicago's world-renowned museum that houses 350,000 artifacts encompassing 10,000 years of history in West Asia and beyond. Learn about the beginnings of human life and discover how people thousands of years ago forged a collective identity in the ancient Middle East, giving rise to the world's first villages, cities, and empires.
The Arranged Flower: Ikebana and Flora in Japanese Prints
The artful display of flowers in Japanese culture is known as ikebana (ike means "to arrange," and bana or hana means "flowers"). Take a trip to the Art Institute of Chicago to view stunning and historic ikebana prints from the Edo period (1615–1868). The arrangements shown share an appreciation for natural beauty often overlooked in everyday life.

Cyrus Tang Hall of China at the Field Museum
Explore the intricacies and rich cultural history of the vast country of China and its evolution over more than 10,000 years. From recovered cargo in a sunken trading vessel to bronze weapons dating back centuries, there are a variety of artifacts to marvel at and learn from.
Chinese American Museum of Chicago
Celebrating how Chinese American culture and contributions are an important part of the American fabric, the Chinese American Museum of Chicago has a rotating schedule of exhibits and events. Currently, its exhibit Chinese Cuisine in America: Stories, Struggles and Successes chronicles the struggles, resiliency, and entrepreneurial spirit of Chinese Americans, tying immigration history to the popularization of Chinese cuisine.
International neighborhoods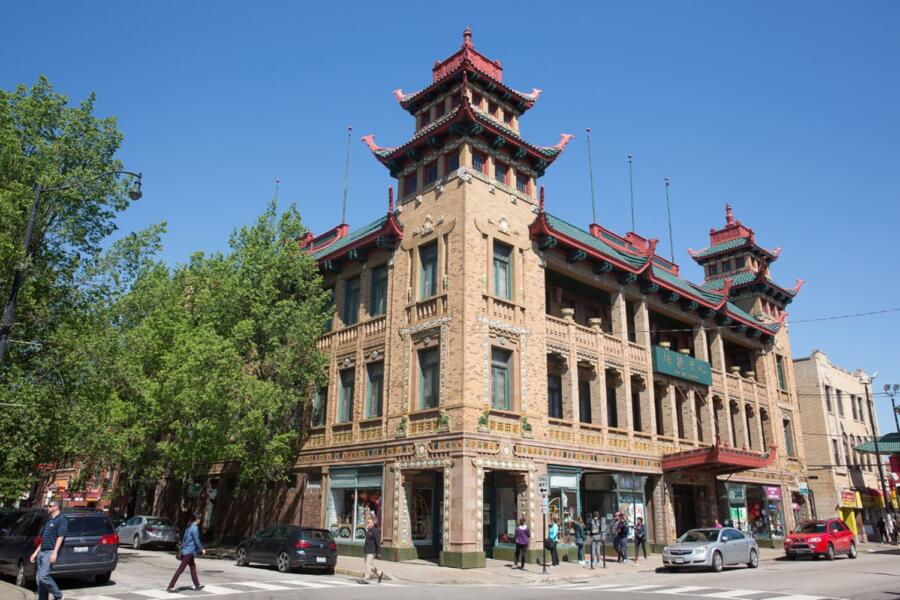 Chinatown
From architecture to shopping to some of the best bites in the city, Chicago's Chinatown reflects both traditional Chinese elements and Western influences. Visit the Chinese American Museum of Chicago, see Chinatown's Nine Dragon Wall on the corner of Cermak and Wentworth, and find your Chinese zodiac calendar animal in Chinatown Square. If you want to take a closer look at the history behind this historic neighborhood, take a 90-minute Chinatown walking tour through the Chicago Architecture Center on May 27, 2023.
Devon Avenue in West Ridge
On Devon Avenue in West Ridge sits Chicago's main cluster of South Asian restaurants with a vibrant mix of cultures and a strong feeling of community on display. From traditional bakeries to clothing shops to international grocers, the Devon Corridor, also known as "The International Marketplace," has Middle Eastern and Southeast Asian populations. Enjoy Indian, Bangladeshi, Pakistani, and vegetarian cuisine as well as bookstores, clothing stores, bakeries, and more.
Asia on Argyle in Uptown
Located just off the Argyle Red Line stop in Uptown, you can find a variety of local businesses, family-owned restaurants, and supermarkets in what has become known as Asia on Argyle. Get takeout at Nha Hang or Ba Le Sandwiches and walk to the Margate Fieldhouse for a fun picnic in the park. Or, make dinner plans at Sun Wah BBQ for the best Peking duck in Chicago.
AAPI-owned businesses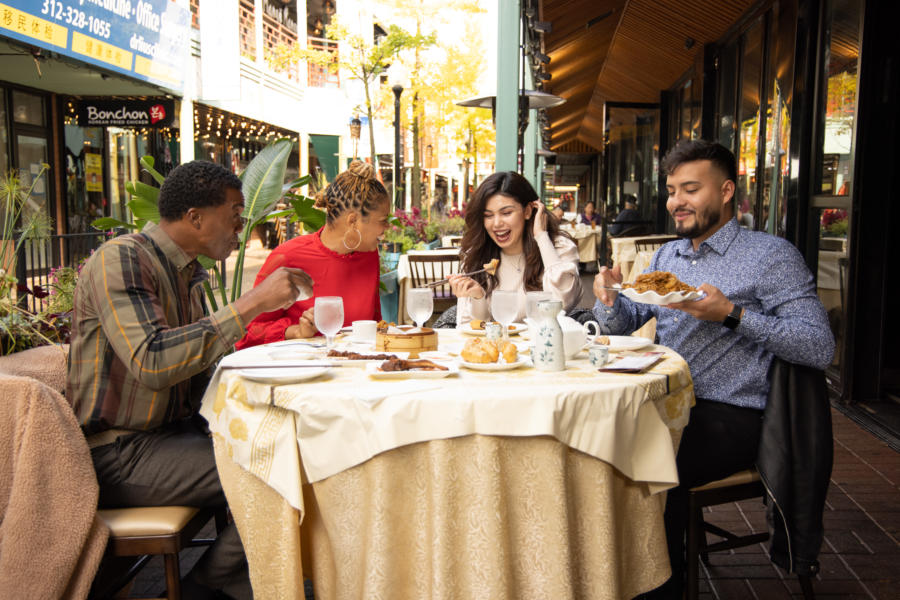 This month and every month, there are so many ways to support local AAPI-owned businesses. Check out a few of our favorites below and don't miss our interview series with local small business owners.