---
Why we love it
Our West Ridge neighborhood is a true urban melting pot. There you'll find an array of global cuisine, a vibrant mix of nationalities, and a strong sense of community. 
This culturally rich enclave has been shaped by generations of immigrants who have brought customs and traditions from all over the world. Don't miss Devon Avenue, the neighborhood's welcoming international marketplace featuring restaurants and shops that represent Eastern Europe, the Middle East, Asia, and Africa.
Explore like a local
Insider tips
Stroll through a historic green space: West Ridge is also known for its ample green space. Indian Boundary Park, a local favorite place to soak in the great outdoors, got its name from its location along the boundary line established in 1816 to mark the land of the Potawatomi tribe. Or head to Warren Park, a green oasis featuring fun activities for every season — like batting cages, a nine-hole golf course, racquetball, basketball, tennis courts, and an ice-skating rink.
Take a tour around the globe: West Ridge is a thriving and diverse blend of cultures. Residents from Jewish, Middle Eastern, and South Asian populations all make their home here and freely showcase some of the most interesting pieces of their respective cultures. The most well-known area is Devon Avenue, the heart of Chicago's Indian and Pakistani communities. People flock here to experience its many authentic restaurants, traditional bakeries, kosher eateries, clothing shops, and international grocers.
Take a stroll down Devon Avenue, and stop into one or more of the many local businesses as you go. Feast on vegan fare at Arya Bhavan, Pakistani cuisine at Sabri Nahari, and Indian and Nepalese dishes at Nepal House. Sample authentic desserts (like luscious halva and baklava) at Tahoora Sweets and Bakery. And don't forget to admire the colorful silk garments at India Sari Palace or Taj Sari Palace. 
Chicago Greeter: free guided tours
Taste, shop and explore the neighborhoods with a friendly local as your guide. Explore rich histories, diverse cultural traditions and hidden treasures. See sides of the city you may not have adventured out to on your own, and take away a truly authentic Chicago experience. Greeter visits are customized based on your choice of neighborhoods, language and interests.
Request a tour with a Chicago Greeter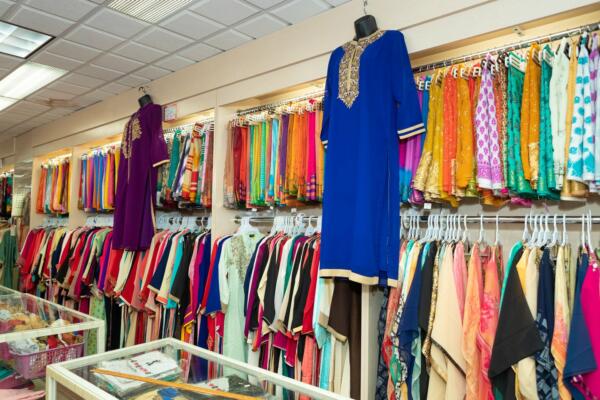 Welcome to our new series of self-guided Chicago Greeter tours, presented by Bank of America. Each walking tour is created by a knowledgeable local to showcase their favorite hidden…