Chicago is a city full of history, art, and culture — and you'll find a lot of all those things in our acclaimed cultural institutions. And lucky for us, they'll be unveiling a slate of jaw-dropping exhibitions all year long, from award-winning contemporary art and lost photography to ancient Roman artifacts and life-size outdoor sculptures. Here's our list of just a few of the art exhibits at Chicago museums that are worth a visit in 2023. 
Van Gogh and the Avant-Garde: The Modern Landscape at the Art Institute of Chicago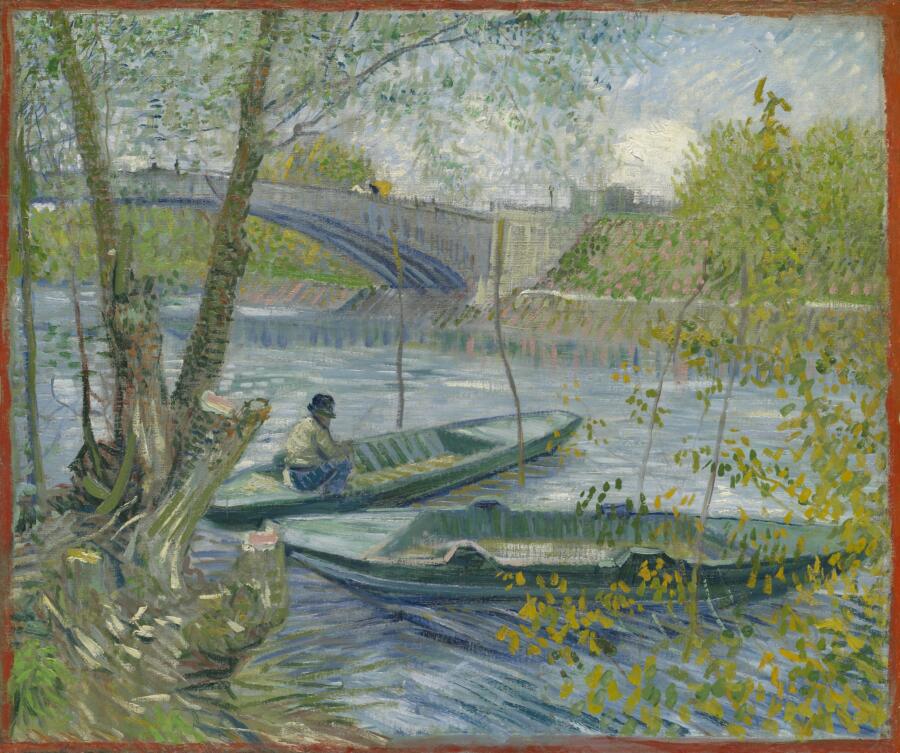 The late 1800s ushered in a period of innovation in Impressionism, led by Van Gogh, Seurat, Signac, and their contemporaries. With 75 different paintings and drawings — many from private collections and rarely publicly displayed — this new exhibit showcases an intensely creative era that pushed the boundaries of the genre and launched pioneering new careers.
Learn more
Mozart Immersive: The Soul of a Genius at Lighthouse ArtSpace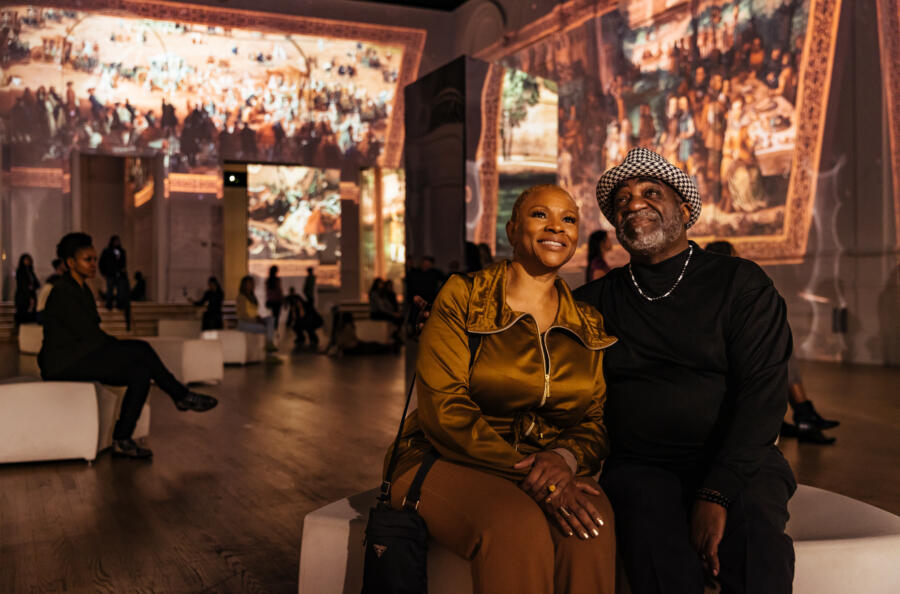 Opens March 10, 2023
From the team behind the blockbuster Immersive Van Gogh, this new audio-centric experience invites guests to step inside the mind of one of the world's greatest composers. Set to a score of 17 selected works recorded by a 45-piece symphonic orchestra, the display includes 360 degrees of gorgeous visuals inspired by Mozart's 18th-century world.
The State of Sound: A World of Music From Illinois at Navy Pier
April 27 – Aug. 27, 2023
From Muddy Water to Chance the Rapper, Cheap Trick to REO Speedwagon, Illinois has produced some of the most celebrated musicians and groups in musical history. This landmark exhibit, being held at iconic Navy Pier, shines a spotlight on the way the Land of Lincoln has influenced music as we know it through photos, videos, and artifacts on loan from the artists themselves.
Learn more
First Kings of Europe at the Field Museum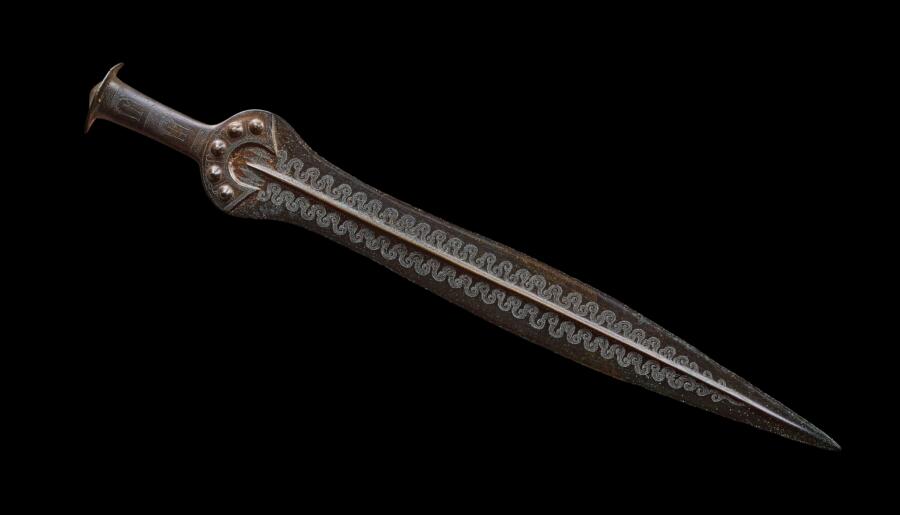 March 31, 2023 – Jan. 28, 2024
Follow the paths of European ancient kings, queens, and rulers as they rose to power. Chicago's Field Museum welcomes a collaboration of over two dozen museums and archaeological institutes in the Balkan Peninsula. First Kings of Europe tells the story of how a small group of individuals established tremendous power. Come discover weapons, jewelry, tools, and archaeological finds that have never been shown in North America.
Learn more
Pompeii at the Museum of Science and Industry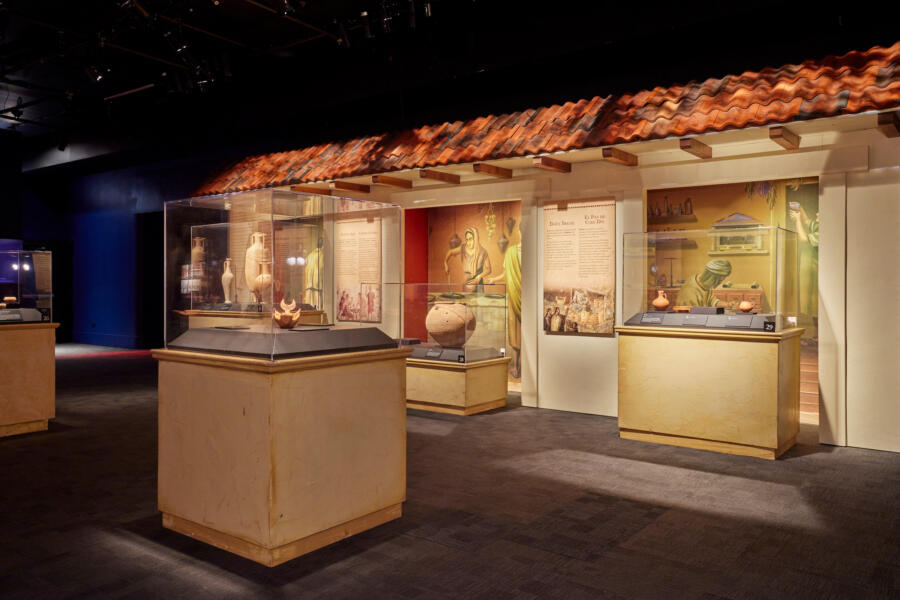 Feb. 23 – Sept. 2, 2023
Travel back in time to the city forever preserved. Pompeii: The Exhibition features a Roman city destroyed by the catastrophic eruption of Mount Vesuvius nearly 1,900 years ago. Pompeii was miraculously preserved in a volcanic time capsule. The exhibit gives museumgoers a glimpse into what ancient Roman life was like. Explore over 150 ancient artifacts and multimedia experiences, like a Mount Vesuvius 4D eruption simulation.
Learn more
Of the Earth at the Morton Arboretum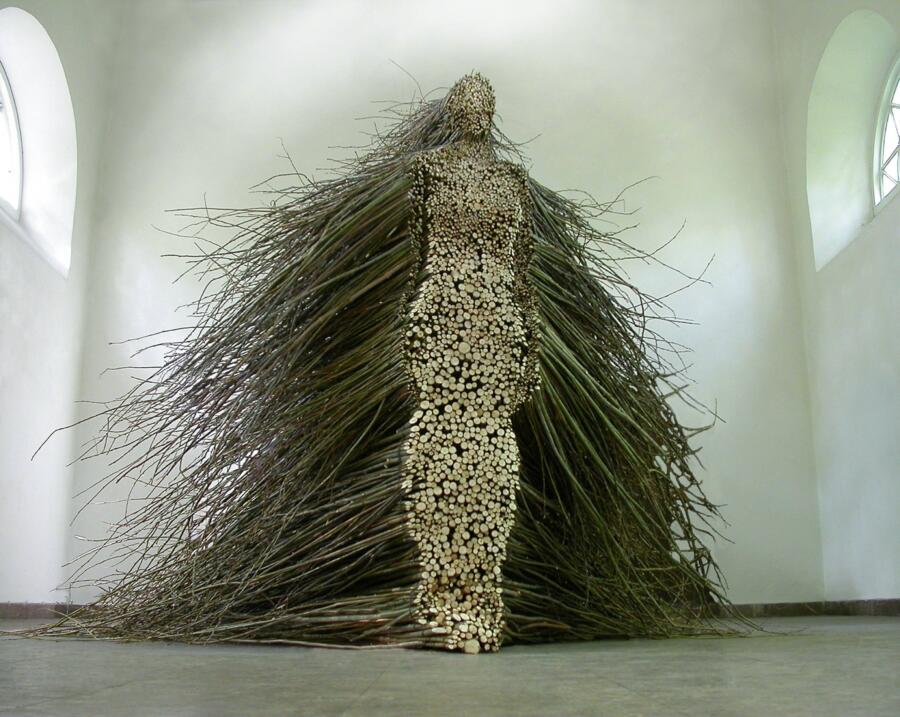 May 26, 2023 – spring 2025
Five large-scale sculptures by Polish-American artist Olga Ziemska will be created exclusively for a new exhibition Of the Earth at Morton Arboretum. Ziemska's artistic mission is to remind people that everything is derived from the same basic elements — there is no separation between people and nature. This will be Ziemska's largest work, created from reclaimed tree branches and natural materials throughout the Arboretum's 1,700 acres.
Learn more
Salvador Dali at the Art Institute of Chicago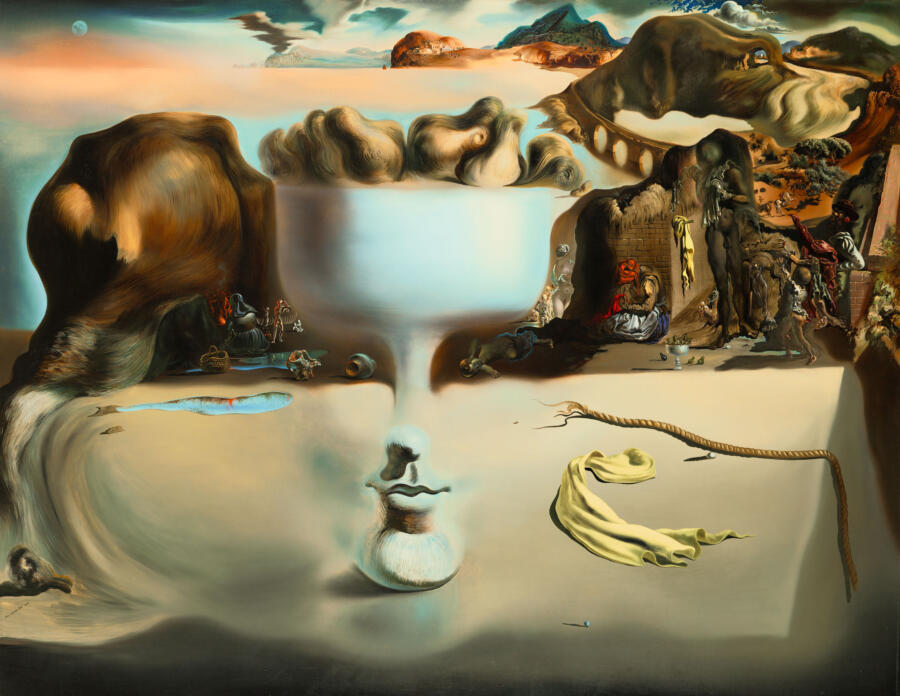 Feb. 18 – June 12, 2023
Art Institute of Chicago is showcasing the mind-bending works of iconic Spanish surrealist painter and printmaker Salvador Dali. Focusing on a pivotal time in the artist's career, this exhibit features 25 paintings, drawings, and objects of Dali's and showcases his desire to be seen and to disappear.
Learn more
Chinese Cuisine in America: Stories, Struggles and Successes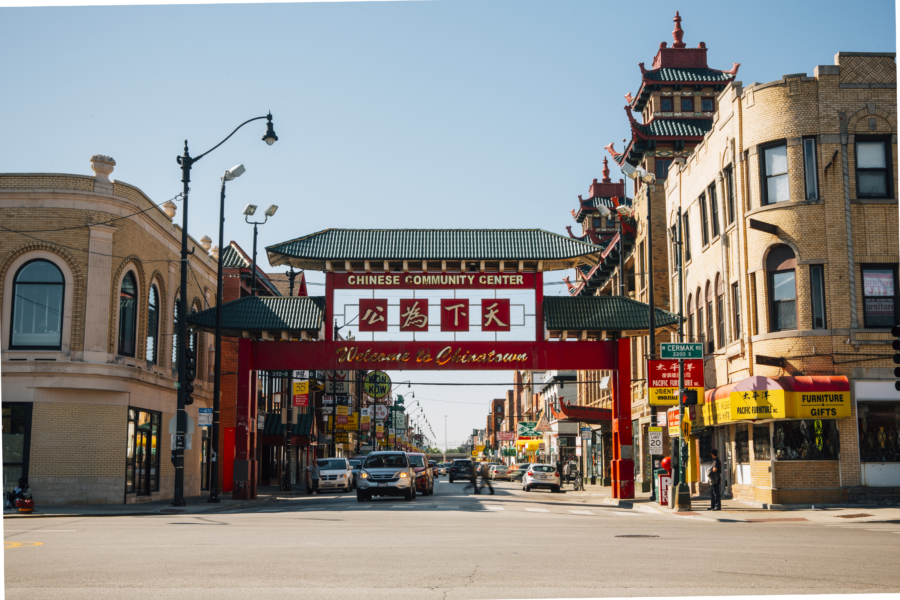 Now open
The latest exhibit at the Chinese American Museum of Chicago covers the history and rise of popularity of Chinese cuisine in America, while also exploring how the culinary industry exemplifies the immigrant experience and spirit of resilience. The exhibit includes many significant local establishments in the city's historic Chinatown.
Learn more
Gary Simmons: Public Enemy at the Museum of Contemporary Art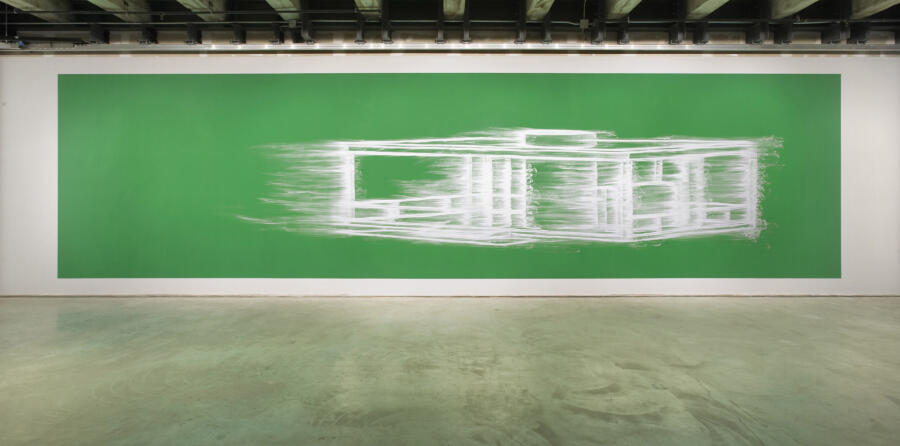 June 11 – Oct. 1, 2023
Gary Simmons: Public Enemy is the most comprehensive career survey to date of Simmons, an American multidisciplinary artist from New York City best known for referencing film, architecture, and American pop culture while addressing personal and collective experiences of race, class, and gender identity. The exhibit will cover 30 years of Simmons' groundbreaking work.
Learn more
Not All Realisms at The Smart Museum of Art at the University of Chicago
Feb. 23 – June 4, 2023
The Smart Museum of Art at the University of Chicago's new exhibition Not All Realisms focuses on photography, Africa, and the 1960s. Featuring photographic prints, reprints, books, magazines, posters, and other material that might prompt viewers to ask: did the sixties really ever end?
Learn more
Andy Warhol Portfolios: A Life in Pop at the Cleve Carney Museum
June 3 – Sept. 10, 2023
Andy Warhol was an iconic LGBTQ+ American artist famous for being a leader in the visual art movement, pop art. Andy Warhol Portfolios: A Life in Pop will spotlight over 200 original works as well as sprawling interactive experiences including a biographical exhibit, video installation, Children's Print Factory, Studio 54 experience, and a Central Park-inspired outdoor space at the Cleve Carney Museum of Art in Glen Ellyn.
Learn more
Duane Linklater: mymothersside at Museum of Contemporary Art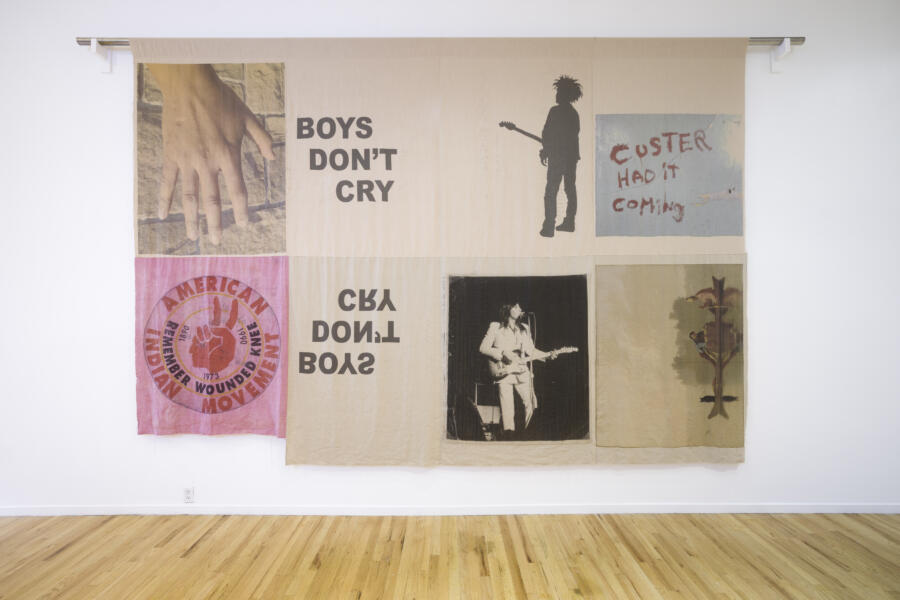 March 11 – Sept. 3, 2023
Duane Linklater's work addresses the historical exclusion of Indigenous content. Duane Linklater: mymothersside brings together sculptures, video, and digital prints on linen from the last decade as well as a newly commissioned work exclusively for the MCA's atrium.
Learn more
The Girl in the Diary: Searching for Rywka from the Lodz Ghetto at the Illinois Holocaust Museum
May 18 – Sept. 24, 2023
This exhibit tells a story about a girl that never lost hope. Born in the Lodz Ghetto, Rywka Lipszyc kept a diary sharing her hope, despite losing her entire family. Her diary was discovered in 1945 in the Auschwitz-Birkenau Camp and 60 years later was translated and published as a book. The exhibit will display excerpts from Rywka's diary as well as several artifacts from museums around the world.
Learn more