---
Why we love it
This cultural melting pot is known for its eclectic, artsy vibe. It's one of the city's up-and-coming hot spots, where you can uncover laidback taprooms, unique museums, old-school vintage shops, Michelin-star restaurants, and tons of cool art — both in the galleries and on the streets.
Explore like a local
Insider tips
Over the past century, West Town has seen waves of immigrants from all over the world. These global influences have shaped the neighborhood into the funky, creative enclave it is today. This is where you can find an Old-World pierogi joint, a botanical-inspired brewery, and a contemporary omakase spot — all on the same street.
If you're spending a day in West Town, Chicago Avenue is a good spot to start exploring. Many of the area's diverse restaurants and bars are clustered around this area, like Chicago's first botanic brewery (Forbidden Root), a Michelin-starred Portuguese tasting menu (Porto), a BYOB Creole spot (Soulé), and a Filipino bakery with lines out the door (Kasama).
West Town encompasses the historic Ukrainian Village area, which brings tons of Eastern European heritage to the area. The Ukrainian National Museum houses an unparalleled collection of cultural items and artifacts, and the Ukrainian Institute of Modern Art presents works by internationally recognized artists from around the globe. And don't miss the burgeoning gallery district and colorful public art that attracts artists and art-lovers to West Town.
Next, hunt for antique treasures at cool salvage shops like Urban Remains and Salvage One. Try a new brew at the area's many craft breweries, like On Tour Brewing Company and Burnt City Brewing. And make time to catch a show at The Empty Bottle, a beloved live music venue known for showcasing local and touring acts.
Chicago Greeter: free guided tours
Taste, shop and explore the neighborhoods with a friendly local as your guide. Explore rich histories, diverse cultural traditions and hidden treasures. See sides of the city you may not have adventured out to on your own, and take away a truly authentic Chicago experience. Greeter visits are customized based on your choice of neighborhoods, language and interests.
Request a tour with a Chicago Greeter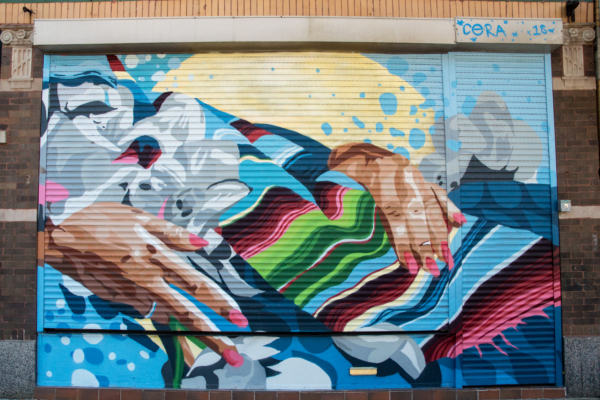 Even locals might not be able to point to Chicago's West Town on a map. The neighborhood's indistinct boundaries (roughly surrounded by Wicker Park to…