You don't need to reach for your wallet to get your fill of fun things to do in Chicago. Here are 10 of our favorite free and cheap things to do in Chicago this month, including a holiday flower show, virtual events, outdoor ice skating, and so much more. 
1. Visit the Field Museum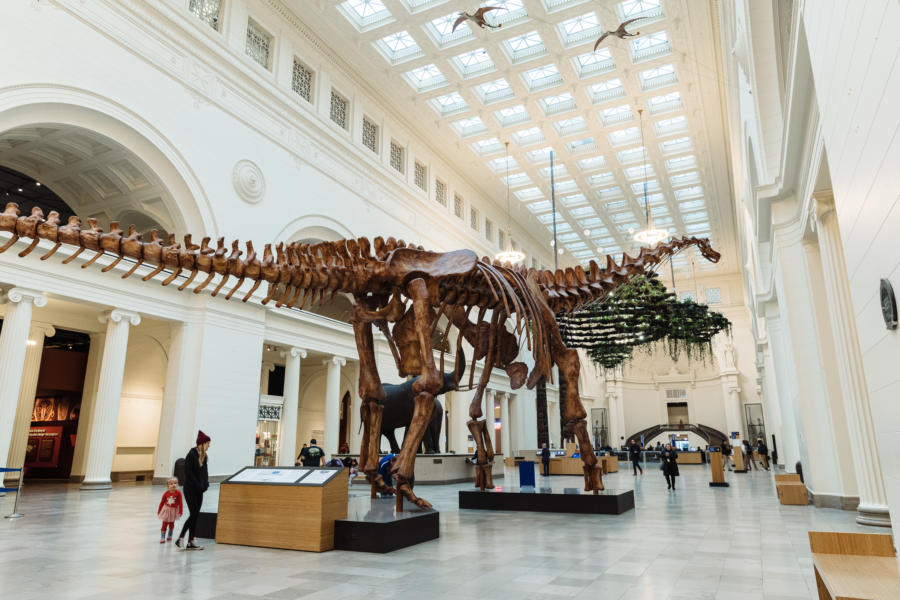 Chicago museums are reopening, and the Field Museum is celebrating with two free museum days for Illinois residents this month. Enjoy free basic admission on Monday, Jan. 25 and Thursday, Jan. 28. Just bring proof of residency to present at the ticket desk.
2. Go for a spin on an ice skating ribbon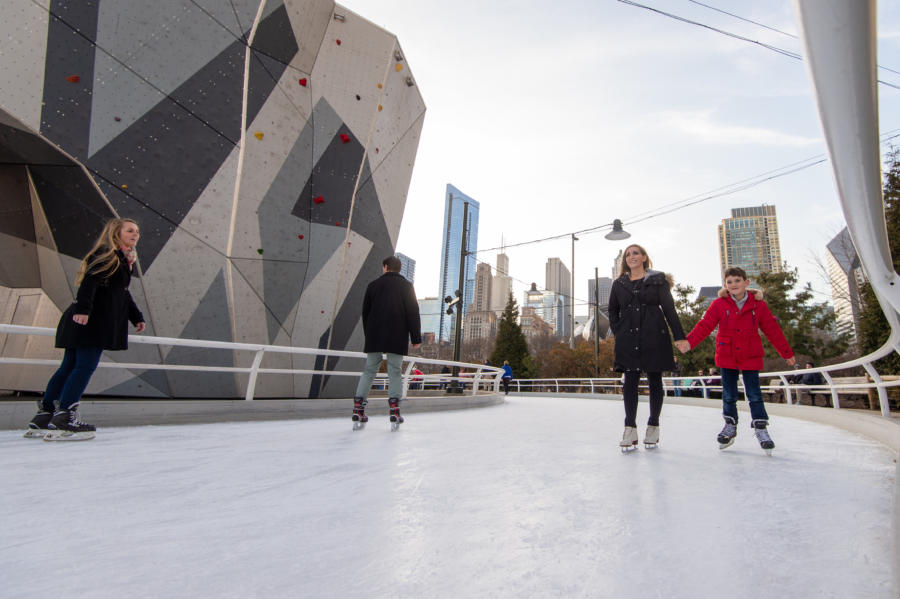 Maggie Daley Park is known for their one-of-a-kind Skating Ribbon that curves and swerves through the whimsical park. To give skaters plenty of space, the park is requiring skaters to make reservations for the rink. Reservations open on Nov. 11; admission is $5 with your own skates, skate rentals are available starting at $16.
3. Visit a virtual flower show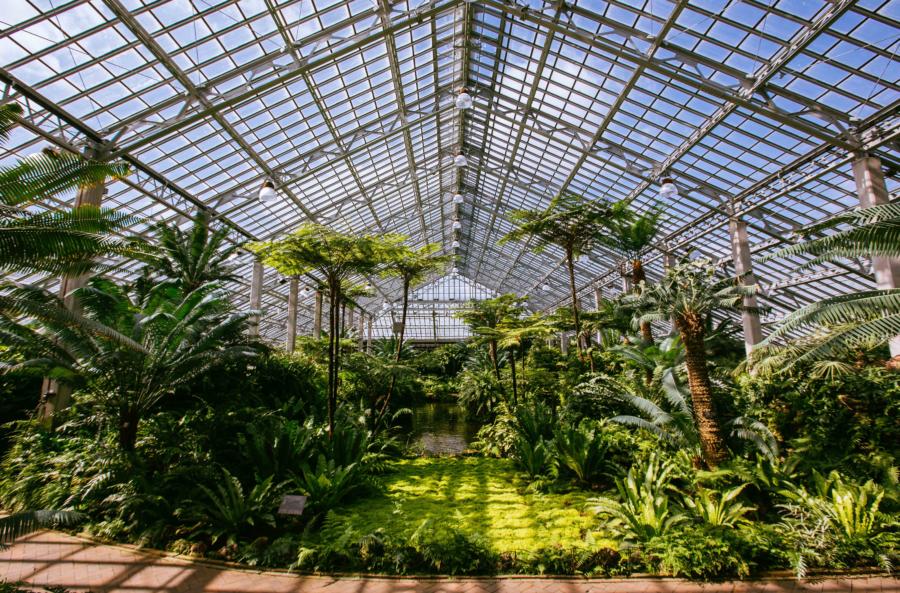 Garfield Park Conservatory will be offering virtual tours of their holiday flower exhibit. Registration is $5 and participants will receive a live, virtual tour of the gratitude-themed flower show featuring plush red poinsettias and velvety greens. The show runs through Jan. 10, 2021.
4. Stream a free show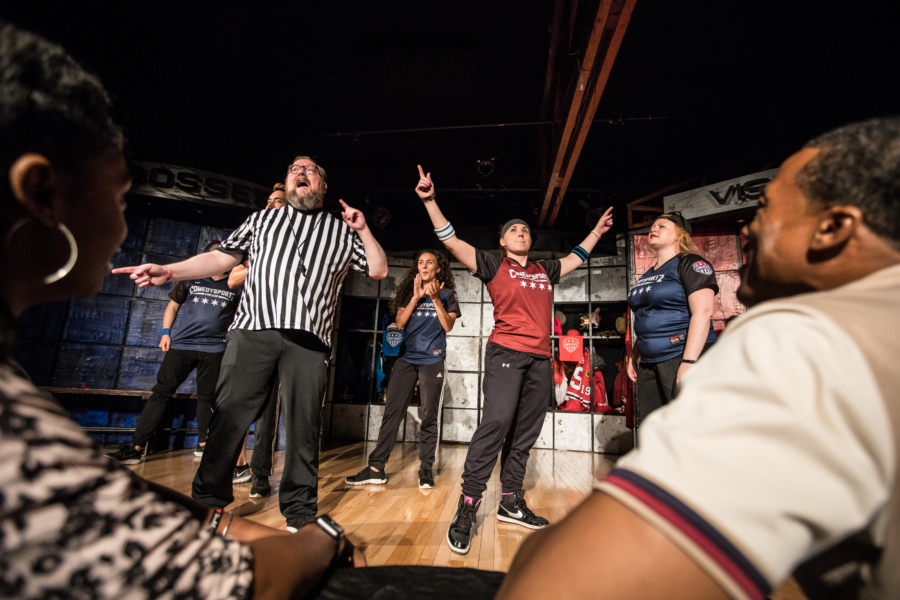 Chicago's stages may be dark for the moment, but the show must go on for local theatres. You can support your favorite local stages and enjoy locally produced shows through these online live streams. Check out a few free shows this January.
Explore more virtual events and shows this January
5. Go sledding in the shadow of Soldier Field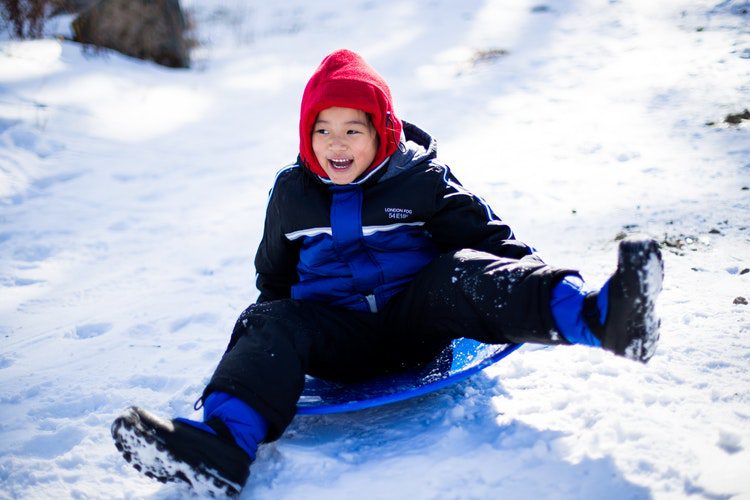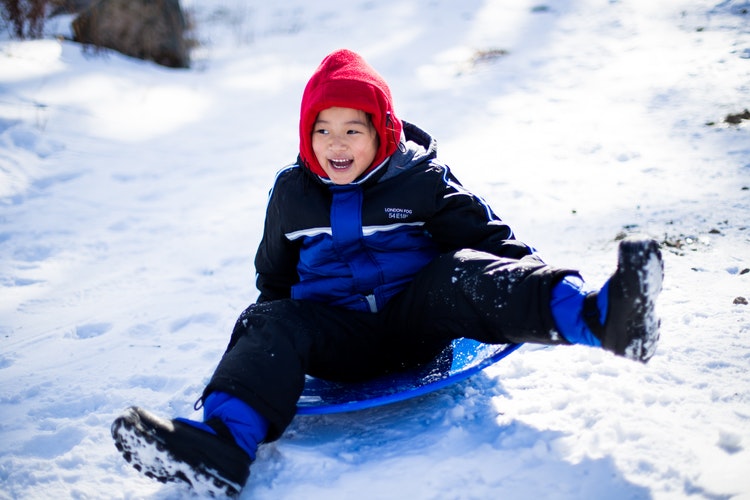 Now that there's some snow on the ground, the sledding hill outside Soldier Field is officially open for the season. The 35-foot hill is the perfect spot to bust out the sleds, while enjoying the lakefront views. The hill is located at 425 E. McFetridge Drive.
6. Take a virtual tour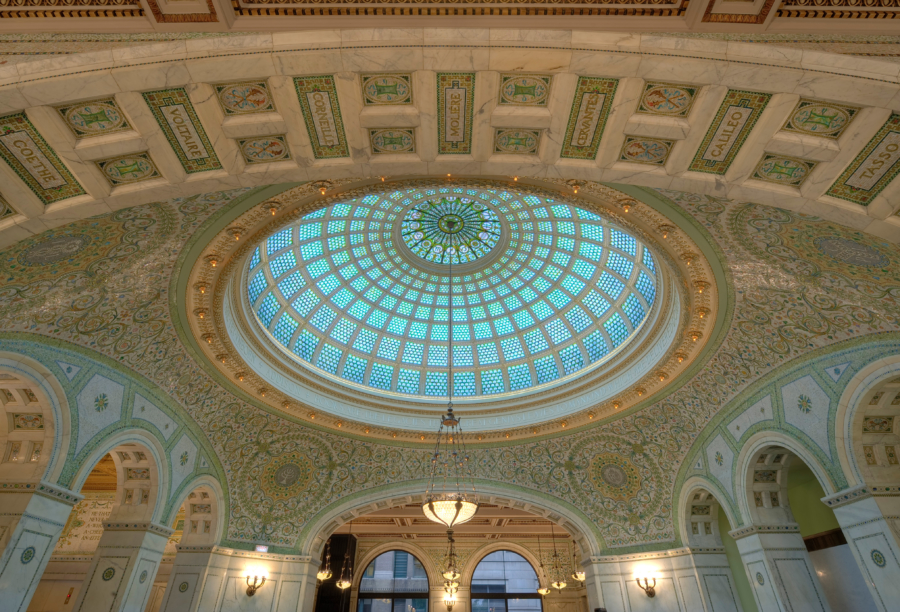 Meet a stingray, zoom in on famous works of art, and come face to face with ancient mummies — all from your own living room. These virtual tours take you inside some of Chicago's renowned museums and cultural institutions, without having to leave the house.
7. Go on a snowy walk in a park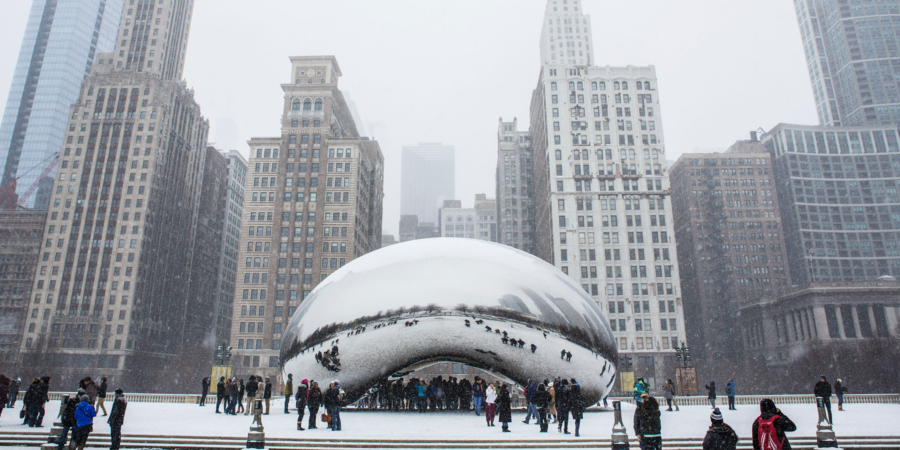 Feeling some cabin fever? Choose a Chicago park and go explore! The city's neighborhood parks are especially scenic when they're covered in a layer of fresh snow. Just make sure to bundle up before heading out.
8. Visit the winter garden at Harold Washington Library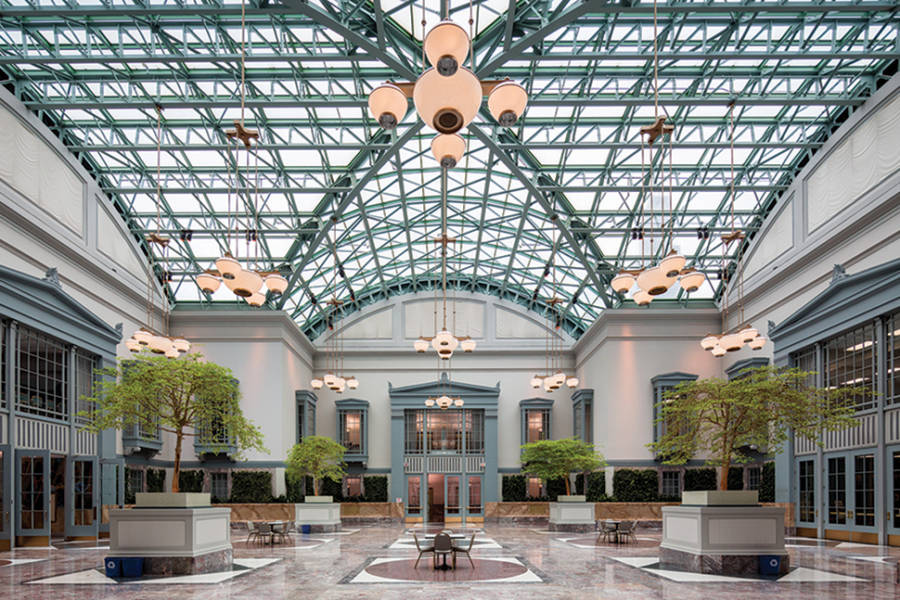 In the Loop, Harold Washington Library is one of the largest public libraries in the world, filling a whole city block and housing more than 13-million published works. Check out the sun-filled Winter Garden, for a much-needed dose of vitamin D.
9. Wander The Lakefront Trail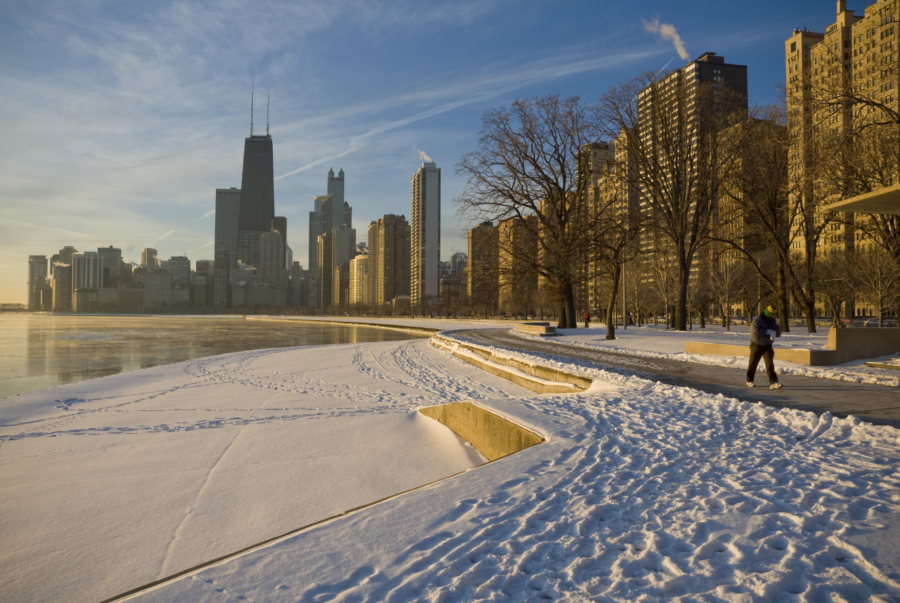 Lake Michigan is especially gorgeous in the winter, when the lakefront is dusted with snow and the lake's waters start to freeze. Bundle up and explore some of the 18 miles of Chicago's Lakefront Trail. Make sure to check the weather and trail conditions before heading out.
10. Experience the Chicago Riverwalk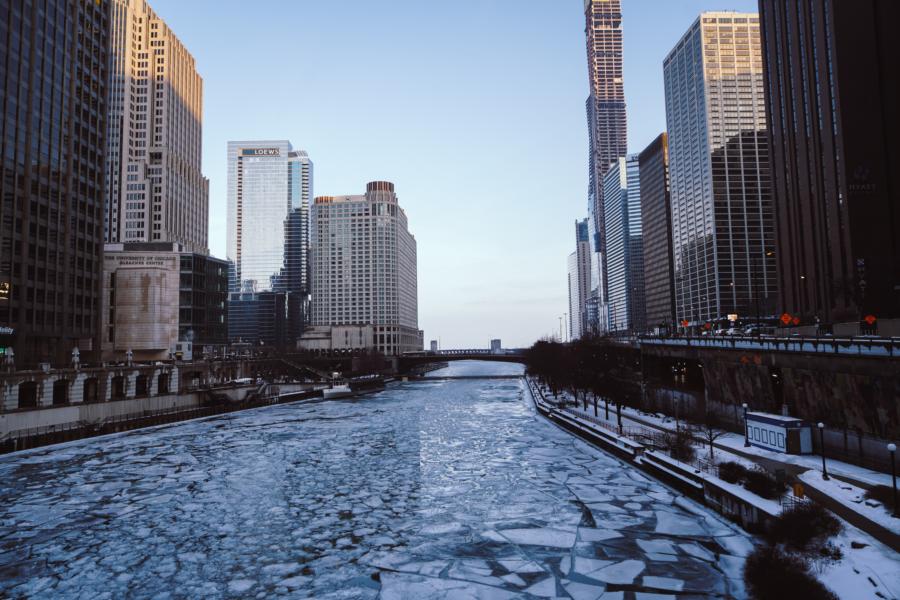 Last but certainly not least, the Chicago Riverwalk is the perfect vantage point to admire the frozen river. The award-winning stretch of waterfront is open year-round, though concessions are now closed. Masks and social distancing are required.
Looking for more? Check out our guide on free things to do in Chicago all year long.