You don't need to reach for your wallet to get your fill of fun things to do all around the city. Here are 10 of our favorite free events and activities this month in Chicago, including exciting neighborhood festivals, cultural celebrations, dance events, live music, free museum days, and so much more. Start planning your budget-friendly Chicago adventures with these free things to do in October 2023.
1. Go behind-the-scenes during Open House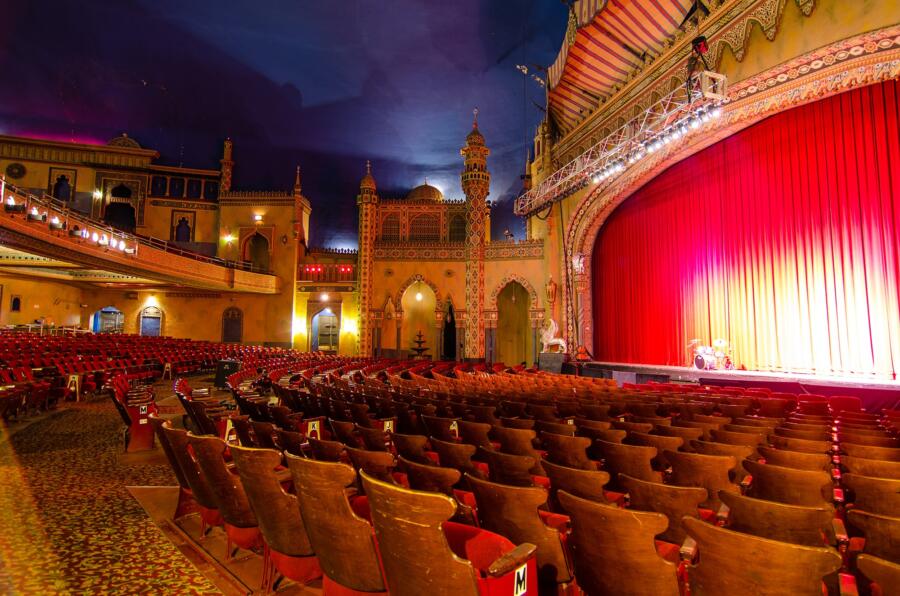 Spend a weekend exploring more than 150 historically and culturally significant sites across 20 neighborhoods during Open House Chicago on Oct. 14 – 15. Hosted by the Chicago Architecture Center, this free annual citywide festival lets attendees access a variety of buildings, facilities, and residences that are usually closed to the public. Marvel at architectural gems ranging from impressive skyscrapers to majestic theaters and even a castle.
2. Attend Arts in the Dark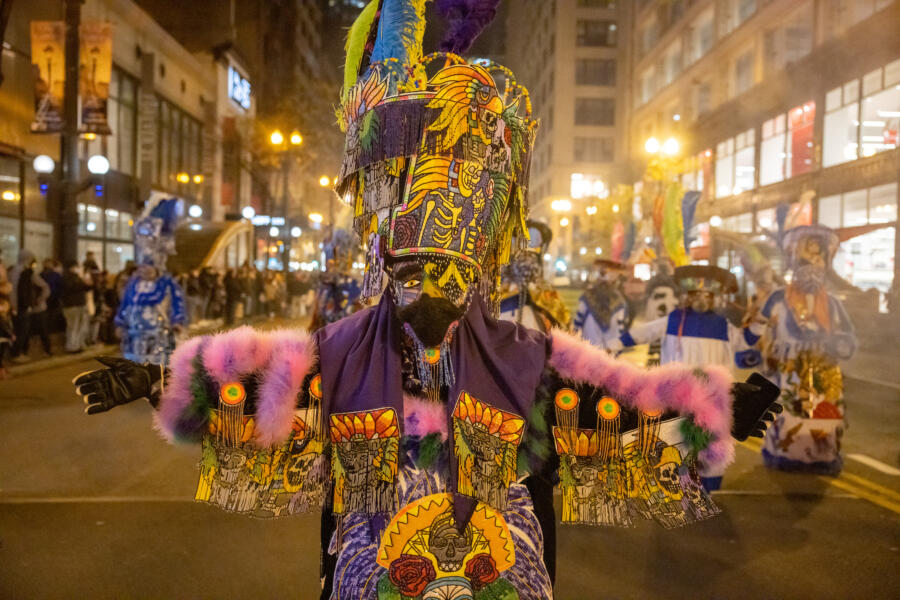 Spooky season is upon us, which means the return of the annual Arts in the Dark parade, a free and family-friendly Halloween event. This beloved evening spectacle will take place on Saturday, Oct. 21 on State Street in the downtown Loop. Expect music, dance, creative floats, costumed performers, large-scale puppets, and more.
3. Honor Day of the Dead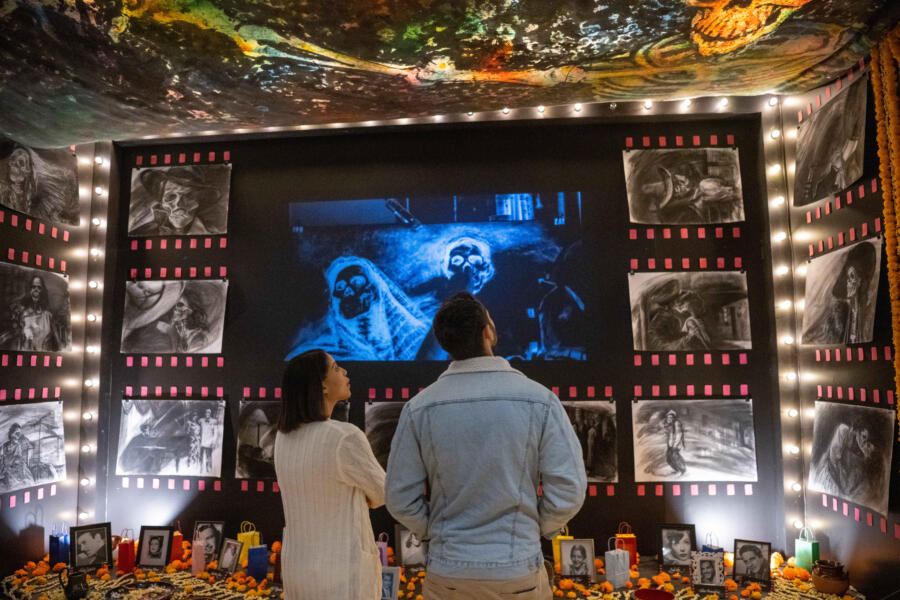 Día de los Muertos is a meaningful holiday that celebrates life and the memory of loved ones who have passed. Experience the customs and traditions for yourself at this year's Día de Muertos: Living Presence exhibit at the free National Museum of Mexican Art. Now in its 37th year, the exhibit showcases stunning ofrendas (altars) by local and national artists to honor those we've lost this year. 
4. Celebrate the start of fall at Lincoln Park Zoo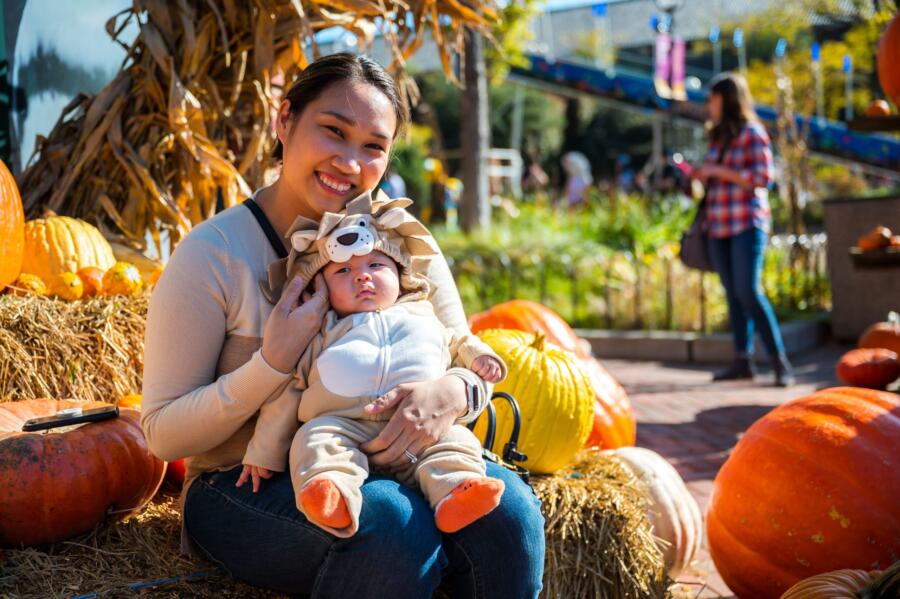 Celebrate the beginning of autumn during Fall Fest at Lincoln Park Zoo. This family-friendly celebration brings fall decor, treats, activities, and more to the historic zoo from Sept. 29 – Oct. 29. Free things to do and see include live pumpkin carvers, fall photo opps, a pumpkin patch, stilt walkers, live chalk art, zookeeper chats, and more. And, of course, check out plenty of animal exhibits with species from every corner of the globe.
5. Get spooky at a haunted Halloween parade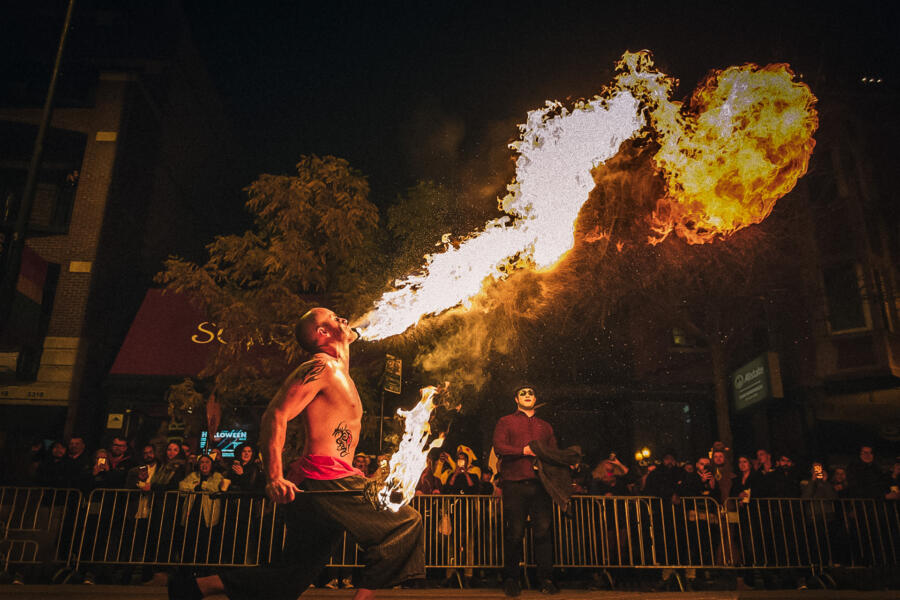 In the historic Northalsted neighborhood, it's not Halloween without the Haunted Halsted Halloween Parade. The 26th annual parade will take place on Tuesday, Oct. 31 along Halsted Street. The free evening includes fun and spooky performances, a costume contest with an awards ceremony, and an aftershow with a dance party.
6. Cheer on the Chicago Marathon runners
The Chicago Marathon is one of just a few major world marathons, which means that athletes from all over the globe travel here to compete. This year's race takes place on Sunday, Oct. 8. The 26.2-mile course starts and ends in iconic Grant Park, and travels through more than two dozen of the city's unique neighborhoods. Check out the race day celebrations in Greektown, Chinatown, Pilsen, Northalsted, and beyond.
7. Visit the Chicago Architecture Biennial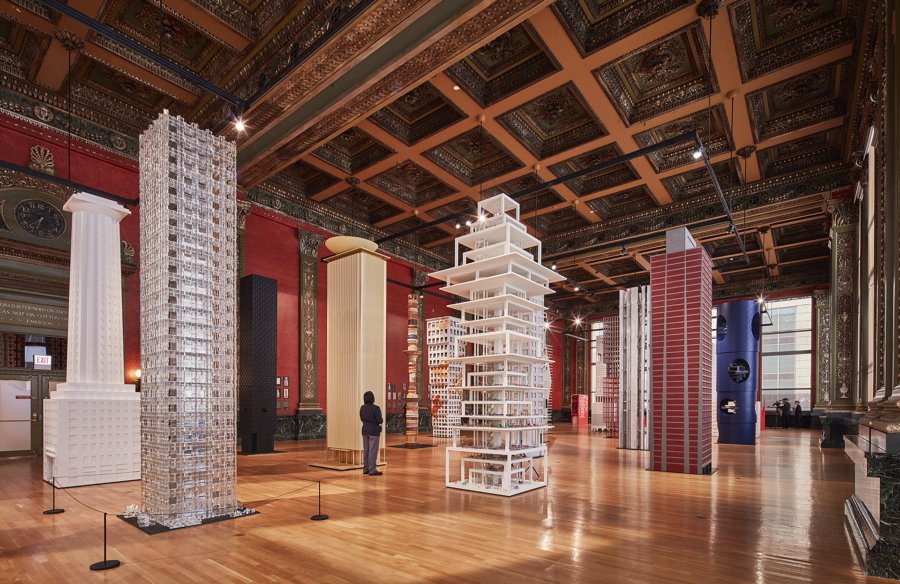 The largest architecture and design exhibition in North America is back in Chicago, featuring projects created by contributors from around the globe at free exhibits and events throughout the city.
The Chicago Architecture Biennial is centered around the Chicago Cultural Center, plus a variety of CAB City Sites with related exhibitions and programming in neighborhoods all across the city. The city sites are now open, the Chicago Cultural Center exhibits will open in November. The Biennial will run through February 2024.
8. Get free admission at Chicago museums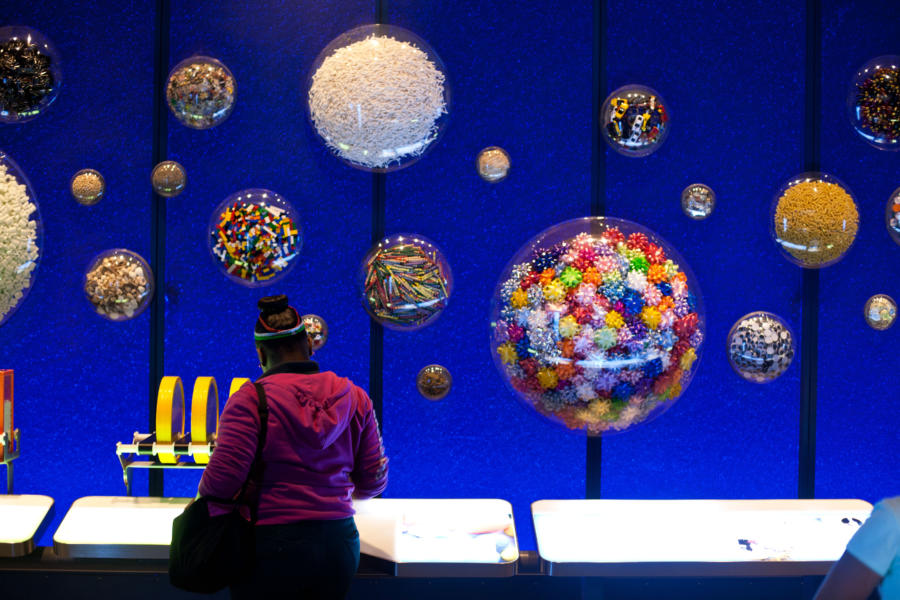 Spend an afternoon wandering through a Chicago museum, where you can dive into fascinating history, provocative contemporary art, and galaxies far, far away.
Here are the upcoming free museum days in Chicago during October 2023 for Illinois residents:
The DuSable Black History Museum and Education Center is free for all every Wednesday, and the Museum of Contemporary Art is free for Illinois residents every Tuesday. You can also visit one of the city's always-free museums, like the National Museum of Puerto Rican Arts and Culture, the National Museum of Mexican Art, and the Hyde Park Art Center.
Explore more: Mark your calendar for free museum days throughout the year.
9. Explore a new neighborhood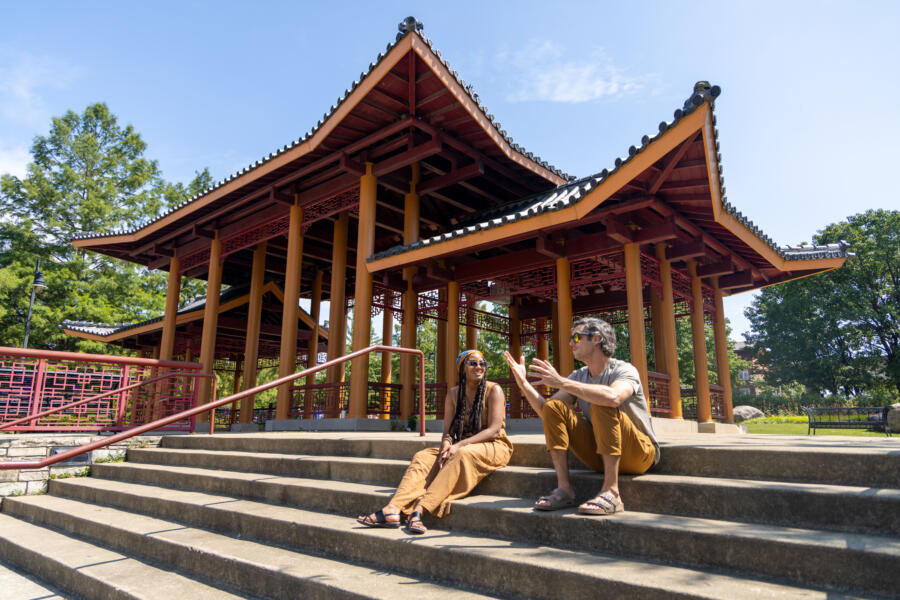 Whether it's you're a first-time visitor or a long-time resident, there's always something new to discover in Chicago. Get to know a new neighborhood on a free Chicago Greeter tour, led by a friendly local who will show you each neighborhood's landmarks, hot spots, and hidden gems. Or catch an InstaGreeter tour of the Loop for a fast and fun way to check out top downtown sites.
10. Be mesmerized by Art on theMART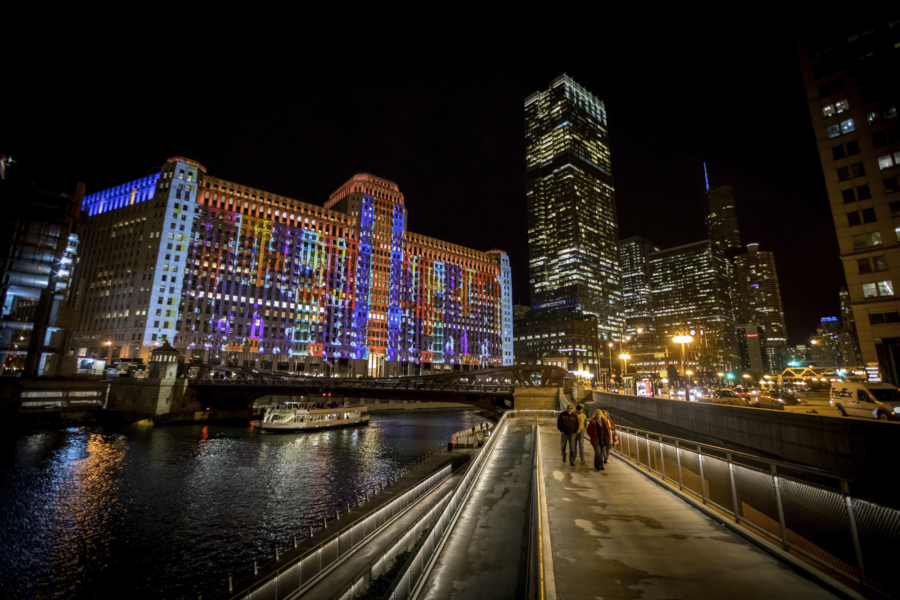 A brand new season of Art on theMART debuts this fall. The massive waterfront display, which features works in collaboration with internationally acclaimed artists, will be showing its fall season from Sept. 14 to Nov. 15. Highlights include commissioned works by Dr. Yiyun Kang, a veteran in the field of projection mapping and immersive art, that include both digital animation, real footage, and AI-generated images. Head to the Riverwalk to catch the new works, along with old favorites.