You don't need to reach for your wallet to get your fill of culture and fun in Chicago. Here are free things to do in Chicago this month, including free concerts, movie screenings, online events, and more. And check out our budget-friendly guide for free and cheap things to do in Chicago all year long.
1. Free museum days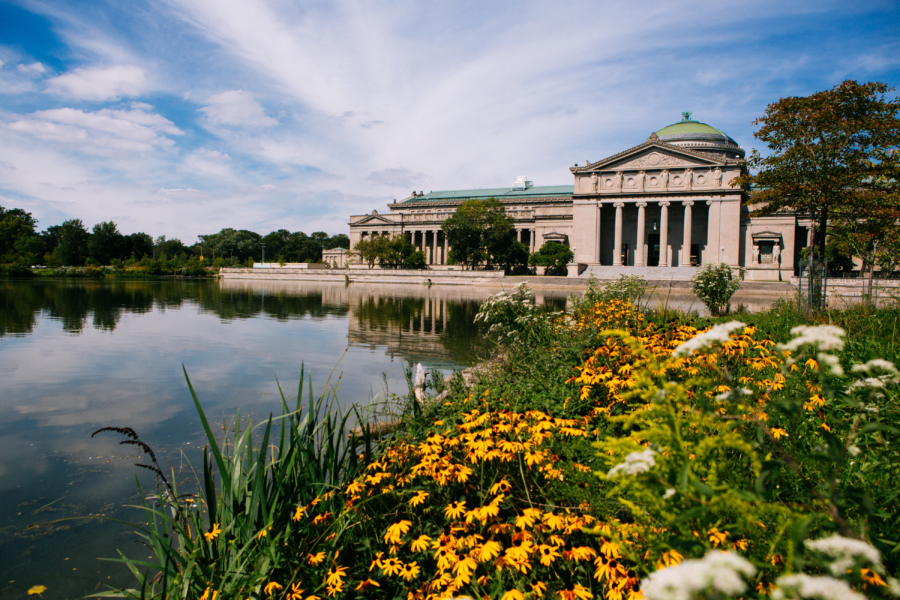 Chicago museums are reopening, and many are welcoming visitors back with free admission days. Whether you want to admire contemporary art or marvel at modern science, there's a free museum day for you:
2. Outdoor music & movies at Navy Pier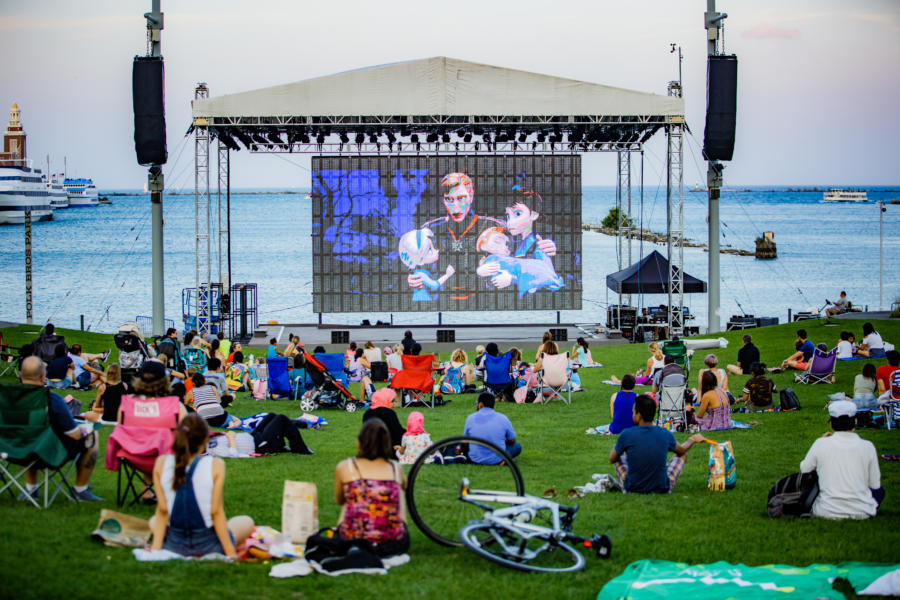 Looking to catch some live music this summer? Navy Pier is the place to be. You can enjoy live tunes on the lakefront all season long, including a variety of free weekly concerts from local DJs and bands across genres. They also host several free music festivals showcasing, Latinx, soul, and jazz. Plus, their outdoor movies on the lake are the perfect free, family-friendly activity. Check out their events calendar for details.
3. Millennium Park at Home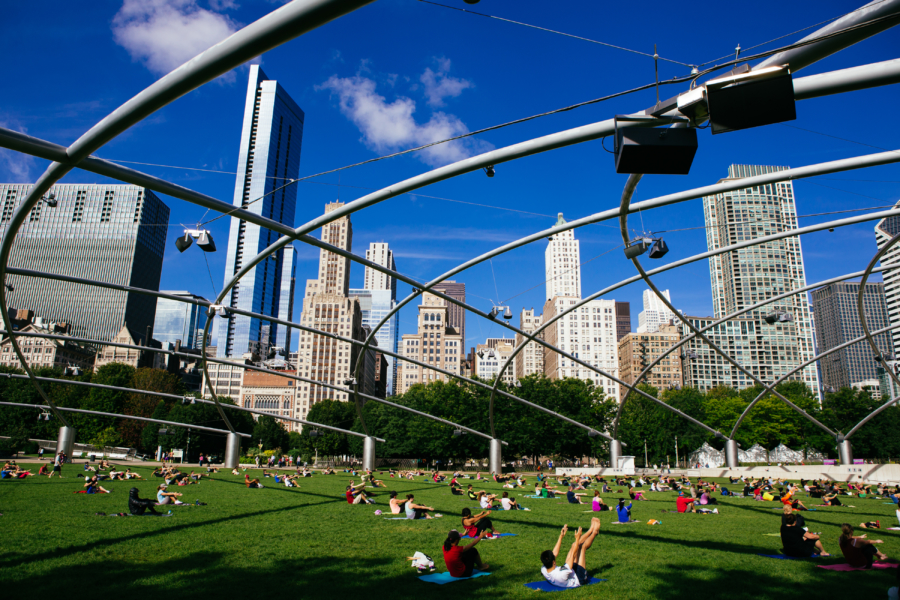 Miss free morning workouts on the Great Lawn? Get your heart pumping with a diverse schedule of virtual fitness classes, including tai chi, yoga, pilates, and Zumba online every Saturday at 8 a.m. through Aug. 29.
4. Skating Ribbon at Maggie Daley Park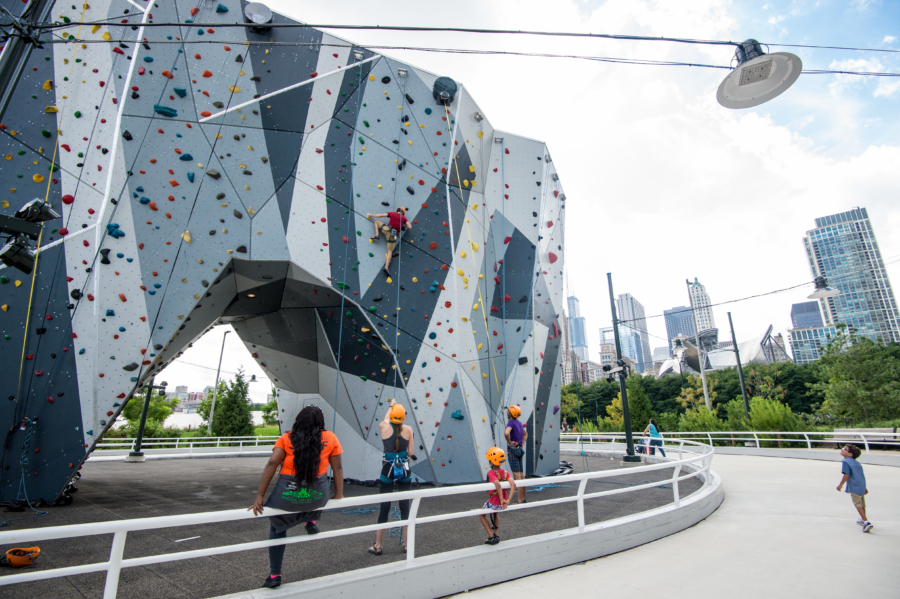 The Skating Ribbon at Maggie Daley Park is now open. The winding path has defrosted for the summer and is welcoming guests on scooters and roller blades. Entry to the Ribbon is free and open daily from 11 a.m. to 8 p.m. Rentals aren't currently available so make sure to BYO wheels. Please note that masks are required and the Climbing Wall is closed for the season.
5. Garfield Park Conservatory parks and events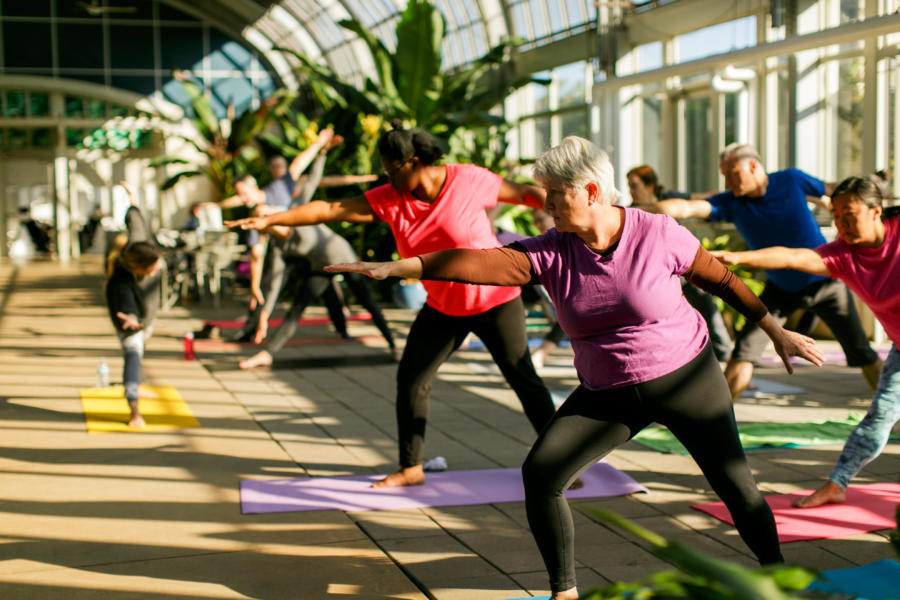 If you want a moment or two of zen, Garfield Park Conservatory is starting a phased reopening of their gorgeous outdoor gardens. There will be capacity limits in place, making the green space even more peaceful than usual. You can also check out their online events like virtual yoga, plant lectures, beekeeping demos, Q&As with master gardeners, and more.
6. Chicago Greeter tours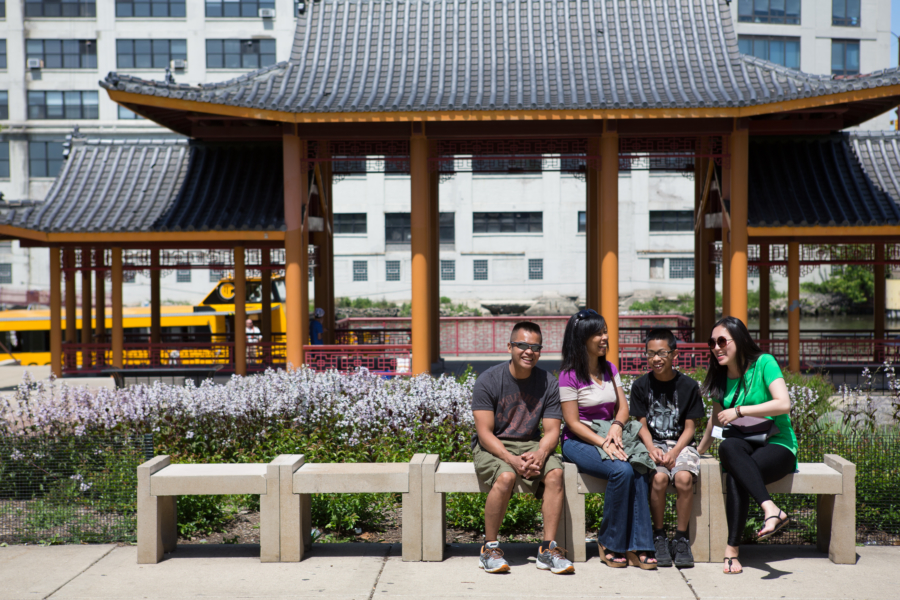 Explore your own neighborhood or discover a new one with a Chicago Greeter tour. These free walking tours are led by friendly locals and designed to give participants an authentic look at Chicago's diverse neighborhoods. So grab a few friends and spend an afternoon learning about a new area of the city. Tour groups are limited to four or less, masks are required.
7. Lincoln Park Zoo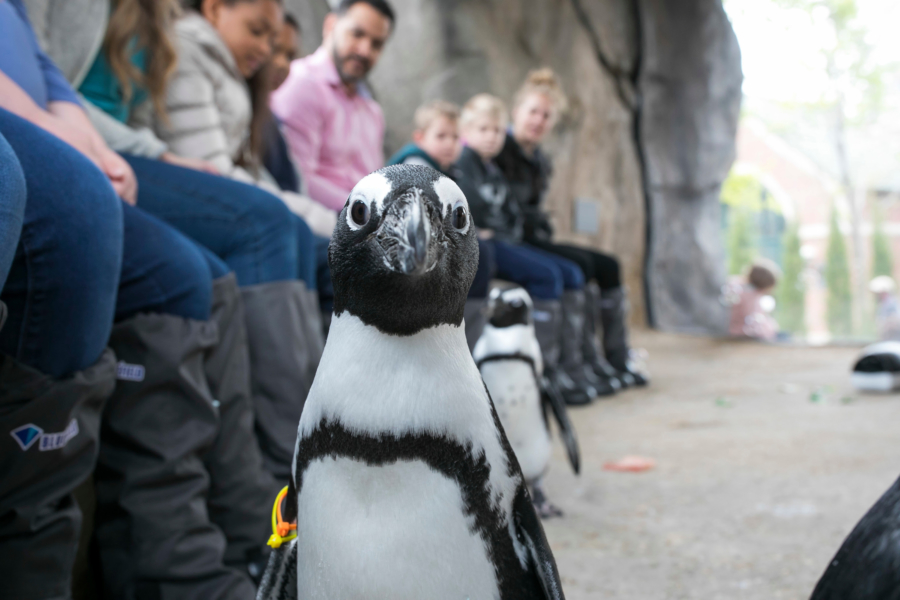 Lincoln Park Zoo is now open and welcoming visitors. This local gem is still free, but you'll need an advanced reservation and a mask to come hang with the animals. The zoo's indoor exhibits remain closed, but there will be plenty of creatures and critters basking outside in the summer sun. July dates are filling up fast, so make your reservations today.
8. The Lakefront Trail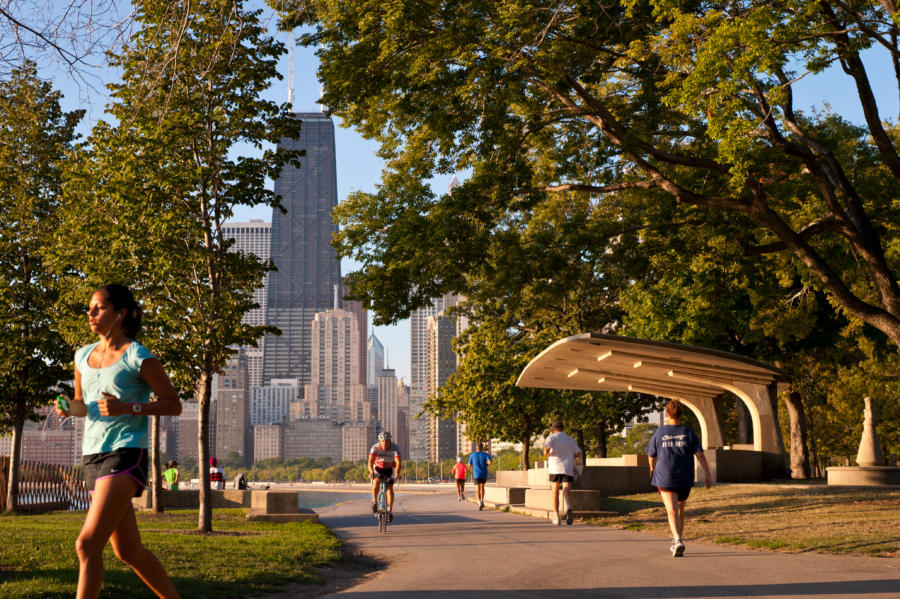 The Lakefront Trail is open to enjoy. This paved path stretches 18 miles along Lake Michigan, with scenic water and skyline views every step of the way. Visitors are encouraged to keep it moving (run, walk, bike, etc.) and wear a mask while enjoying the trail. Most parks along the trail are now open, but beaches remain closed.
9. The 606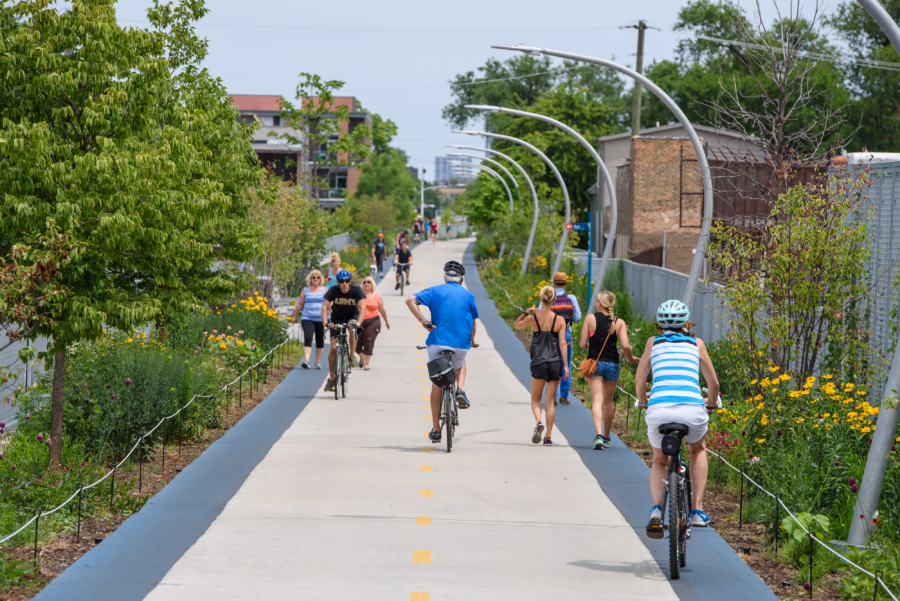 On the city's west side, The 606 is a local favorite. The elevated park and trail connects many of the city's hippest neighborhoods, making it a great jumping off point to explore somewhere new. Visitors are encouraged to keep it moving (run, walk, bike, etc.) and wear a mask while enjoying the trail.
10. Chicago Riverwalk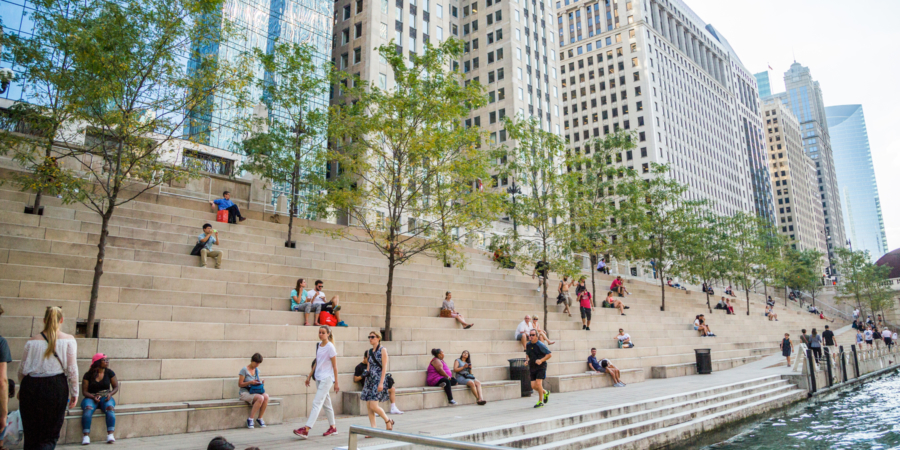 Last but certainly not least, the Chicago Riverwalk is one of the city's most popular (and always free) attractions. Stroll the award-winning stretch of waterfront to admire public art, people watch, and gaze up at the city's iconic architecture. The Riverwalk is open daily from 5 a.m. to 9 p.m., with a brief closure at 10 a.m. for cleaning. Masks are required.
Looking for more? Check out our guide on free things to do in Chicago all year long.