You don't need to reach for your wallet to get your fill of culture and fun in Chicago. Here are free things to do in Chicago this month, including haunted tours, free museums, outdoor circus acts, architecture events, and more. And check out our budget-friendly guide for free and cheap things to do in Chicago all year long.
1. Explore neighborhoods during Open House Chicago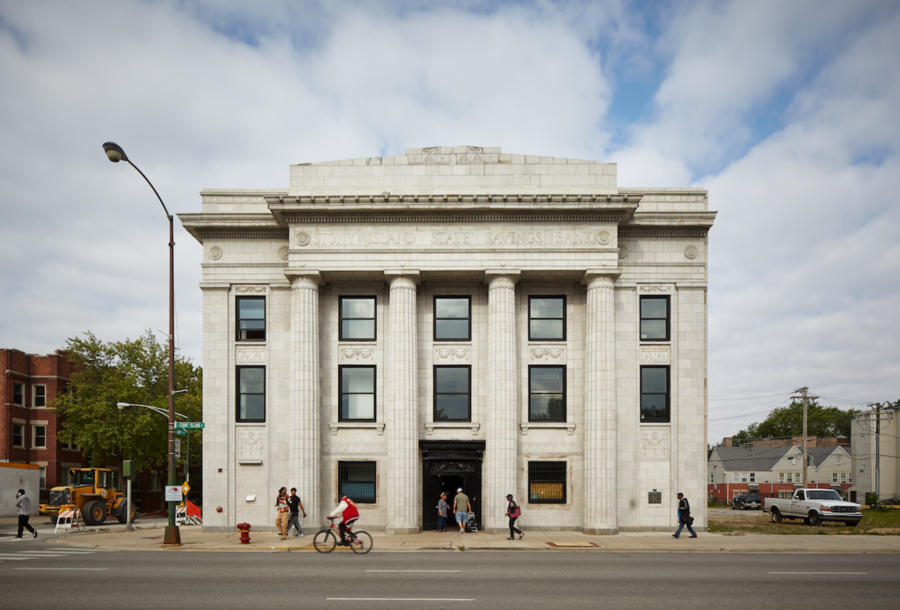 Explore your own neighborhood or discover a new one during Open House Chicago (Oct. 16 – 25) . This free architecture festival has introduced outdoor neighborhood trails to be explored by foot or bike. The trails, which include more than 20 neighborhoods, guide participants through the area's most significant architecture and history. Just download the free app to get started.
2. Take a ghost tour through haunted Chicago sites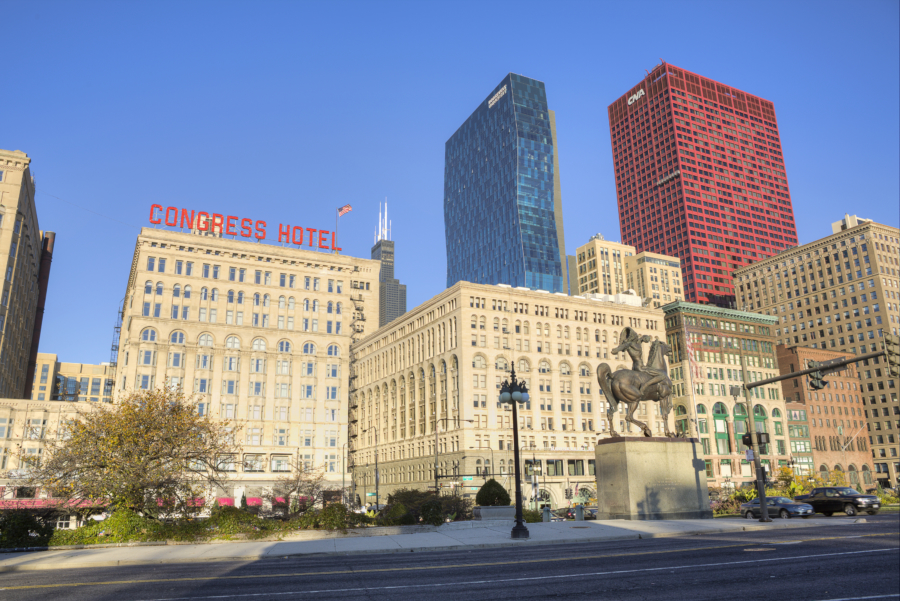 Spooky season is here, and so are Chicago's famous ghost tours. If you're looking to save some cash, Free Tours by Foot offers a pay-what-you-like Ghost & Haunting History Tour. The twilight tours take guests to some of the city's most supernatural locations, from the Congress Plaza Hotel to the path of serial killer H.H. Holmes. 
3. Celebrate fall at Lincoln Park Zoo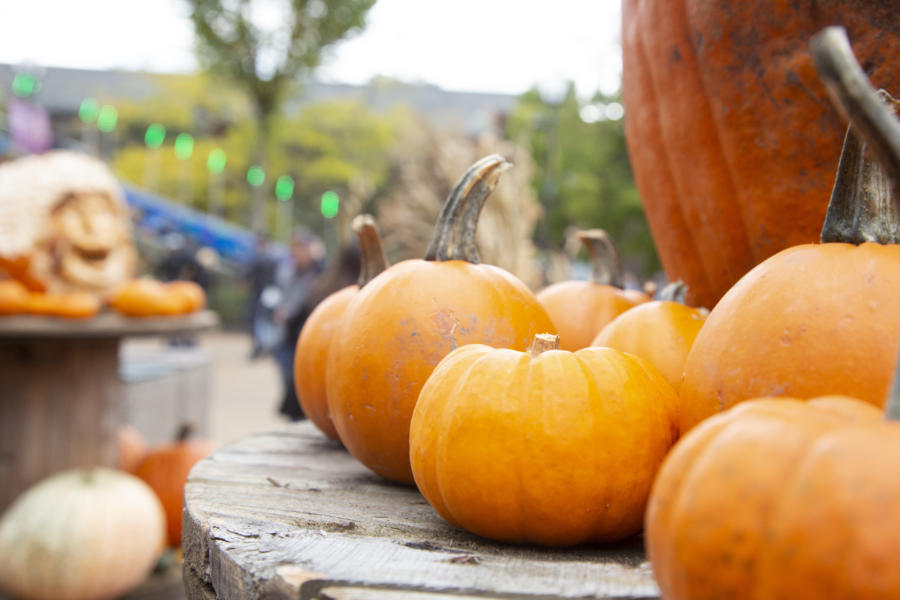 There's plenty of free harvest fun to be had at Lincoln Park Zoo. Walk the one-way trail and enjoy the fall ambiance, with pumpkins, hay bales, and the perfect weather for outdoor animal viewing. The zoo is always free, but you'll need to make an online reservation in advance.
4. See a free show in the parks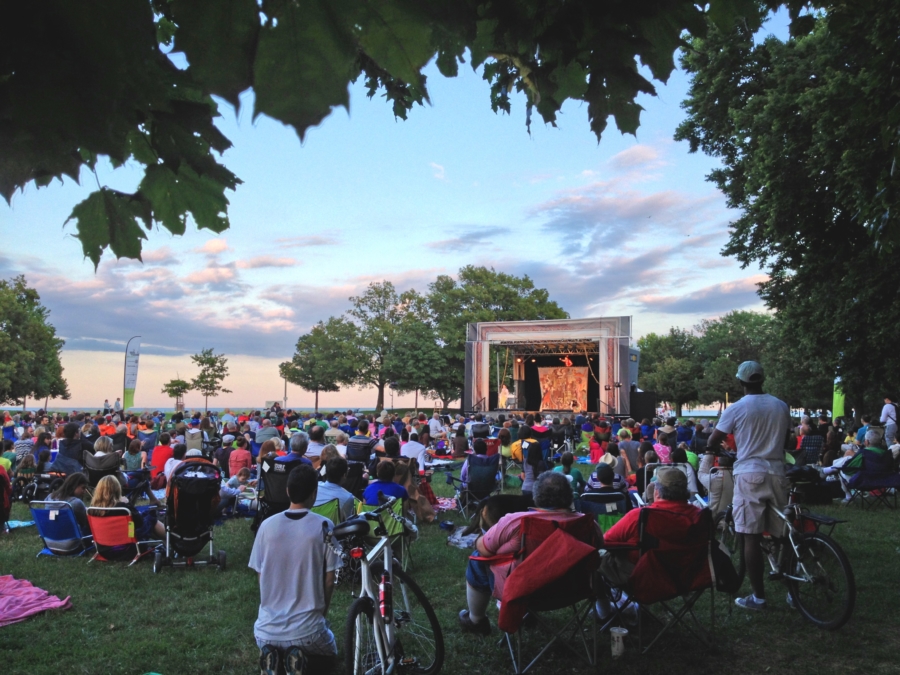 Theatre in the parks is one of Chicago's best-loved traditions. Get out and see these free shows this October:
Midnight Circus: This awe-inspiring acrobatic group is offering day time performances during their socially distanced tour of Chicago parks. All performances are free, advanced reservations are available online.
Oct. 3 at Welles Park in Lincoln Square (11 a.m., 2 p.m., 5 p.m.)

Oct. 10 at Park No. 218 in North Lawndale (1 p.m., 4 p.m.)
Fannie Lou Hamer, Speak On It: The acclaimed Goodman Theatre is taking an abridged version of this electrifying show on the road. All performances are free on a first-come, first-served basis.
Oct. 1 at Austin Town Hall in Austin (6 p.m.)

Oct. 2 at Homan Square Park in North Lawndale (6 p.m.)

Oct. 3 at Ellis Park in Bronzeville (3 p.m.)
5. Run with the Chicago Marathon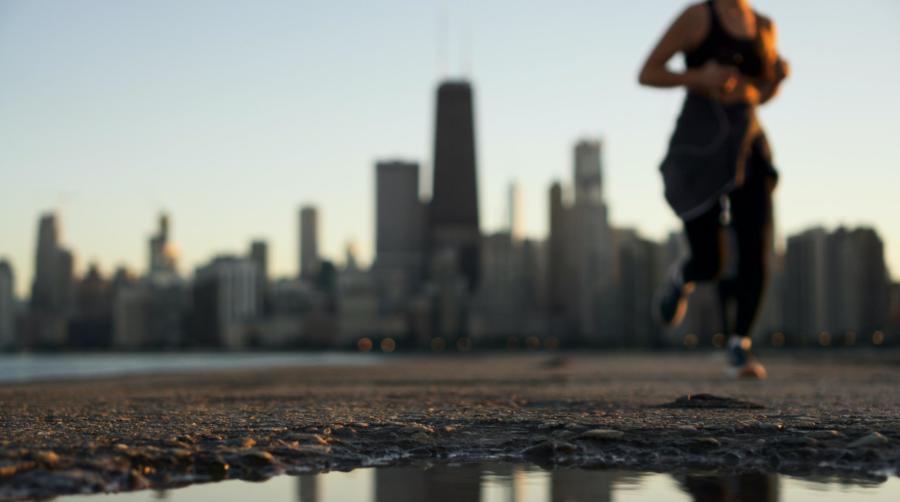 You don't have to run 26.2 to join the Chicago Marathon this year. Their virtual experience offers a variety of distances, from one mile to a half marathon, that are free and open to the public. Register online then just log your miles anytime between Oct. 5 and 11.
6. Visit a free museum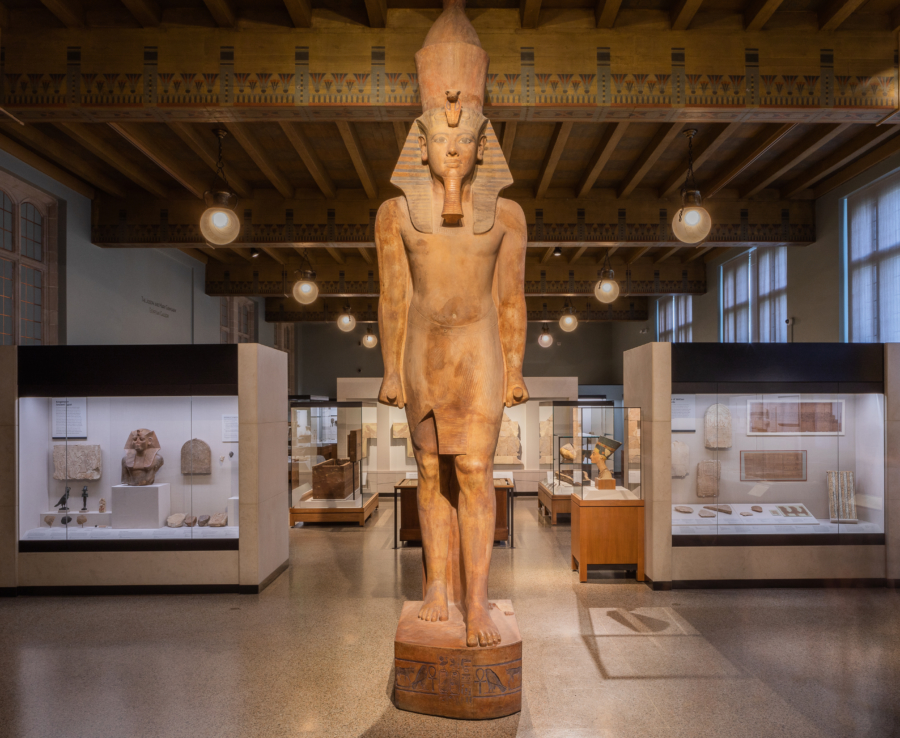 Chicago's museum scene is full of free hidden gems. And as the city's museums continue to reopen with new safety procedures, there are plenty of cool exhibits to explore without spending a dime. So grab your mask and check out these free Chicago museums:
Explore our full guide to open museums around Chicago.
7. Step into a real-life Impressionist painting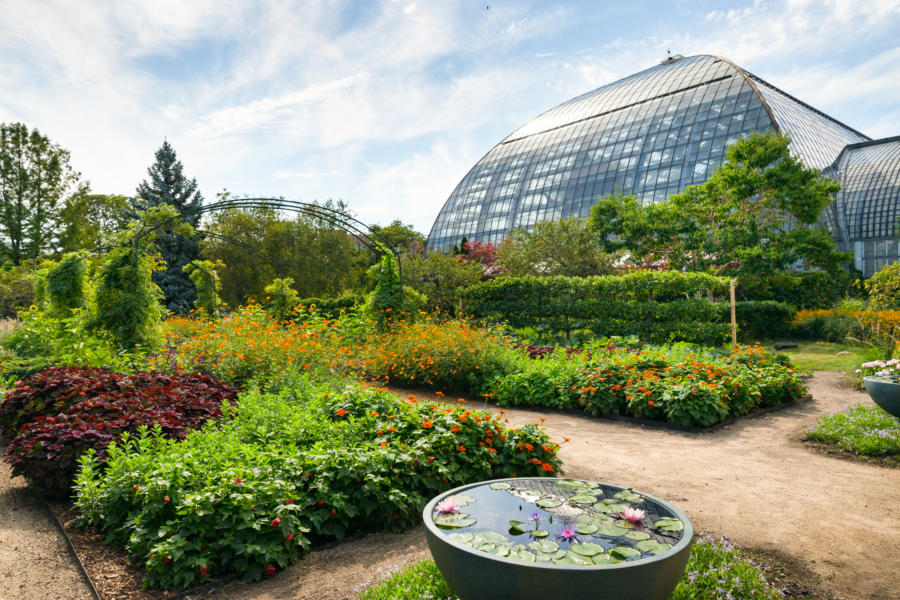 If you want a moment or two of zen, Garfield Park Conservatory is starting a phased reopening of their gorgeous outdoor gardens. There will be capacity limits in place, making the green space even more peaceful than usual. In September, the conservatory is launching The Flowers of Monet in honor of the newest exhibit at the Art Institute of Chicago.
You can also check out their online events like virtual yoga, plant lectures, beekeeping demos, Q&As with master gardeners, and more.
8. Join the Chicago Humanities Festival at home
Hear from modern-day luminaries like Margaret Atwood, Nick Hornby, Alicia Garza, and Elena Ferrante — all in the comfort of your own living room. The renowned Chicago Humanities Festival is all-online and completely free this year. The virtual events, which covers topics like power, the youth vote, and climate change, kick off Oct. 6 and runs through Nov. 8.
9. Wander The 606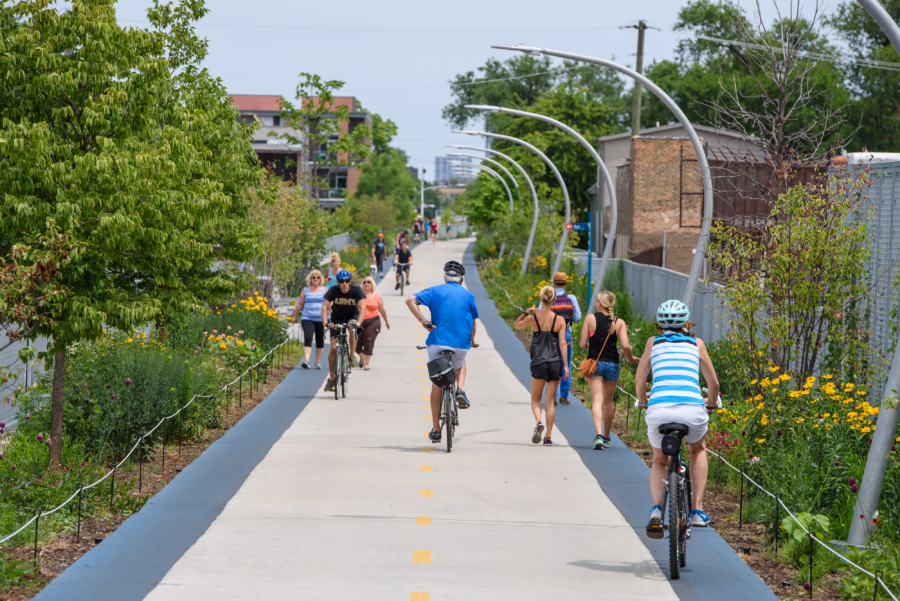 On the city's west side, The 606 is a local favorite. The elevated park and trail connects many of the city's hippest neighborhoods, making it a great jumping off point to explore somewhere new. Visitors are encouraged to keep it moving (run, walk, bike, etc.) and wear a mask while enjoying the trail.
10. Experience the Chicago Riverwalk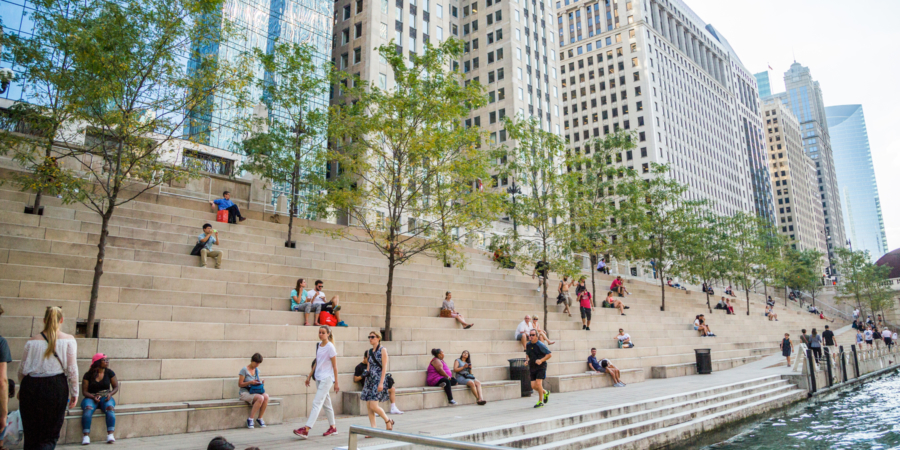 Last but certainly not least, the Chicago Riverwalk is one of the city's most popular (and always free) attractions. Stroll the award-winning stretch of waterfront to admire public art, people watch, and gaze up at the city's iconic architecture. The Riverwalk is open daily from 5 a.m. to 9 p.m., with a brief closure at 10 a.m. for cleaning. Masks are required.
Bonus! Take a tour with a local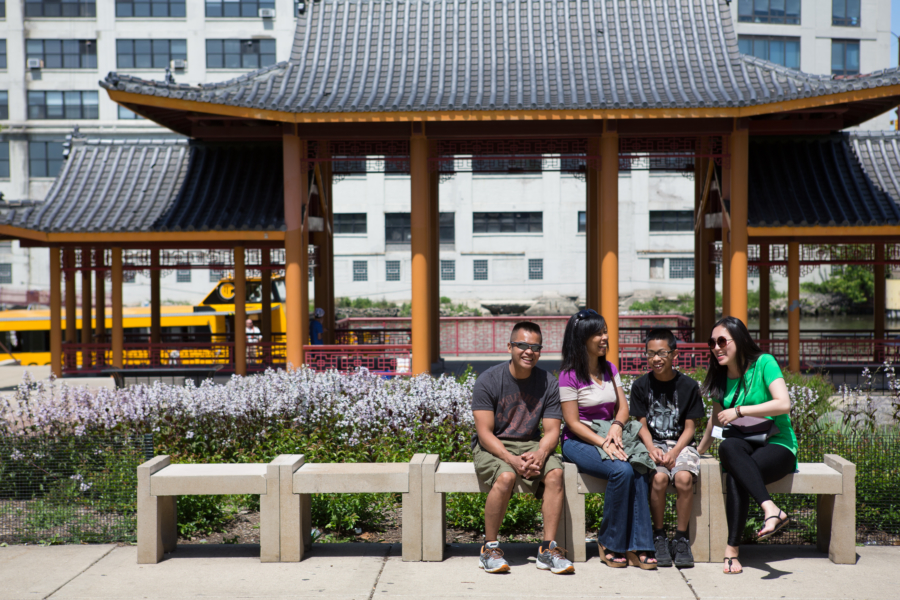 Explore a new neighborhood with a local guide during a free Chicago Greeter tour. These walking tours are led by friendly locals and designed to give participants an authentic look at Chicago's diverse neighborhoods. So grab a few friends and spend an afternoon learning about a new area of the city. Tour groups are limited to four or less, masks are required.
Looking for more? Check out our guide on free things to do in Chicago all year long.