Wicker Park is one of Chicago's hippest and most eclectic neighborhoods. With trendy restaurants, cozy coffee shops, cocktail bars and shops on just about every corner, there's endless ways to spend a day in this bustling neighborhood.
And while you could easily spend a whole weekend here, you'll still be able to cover plenty of ground in just 24 hours. Here's one itinerary for the best things to do in Wicker Park for a day.
But first, coffee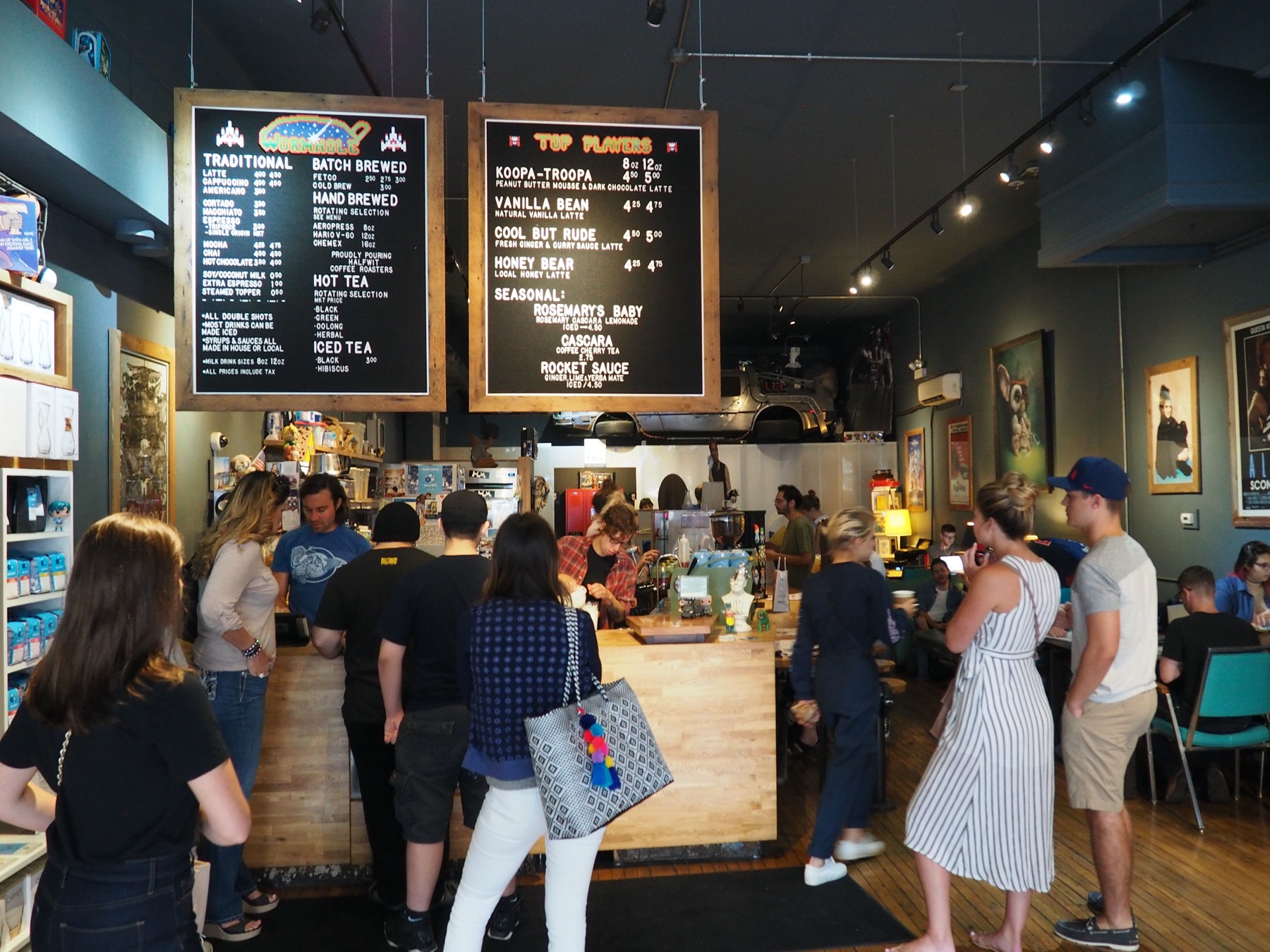 You're going to need some fuel to begin your day exploring Wicker Park. Thankfully, there are plenty of options. Purple Llama on Division Street is a great first stop to grab a cup of coffee and browse for records (plus they serve local Do-Rite Donuts as well).
If you're more of a bookworm, be sure to swing by Volumes Bookcafe, an independent bookstore serving up local coffee. For those with little ones, Volumes offers all-ages story-time on Wednesday and Saturday mornings at 10 a.m. Finally, a morning in Wicker Park would be remiss to include a stop at The Wormhole. Major 80s vibes, inviting baristas and some seriously strong coffee await you at one of the most popular coffee shops on Milwaukee Avenue.
Onto brunch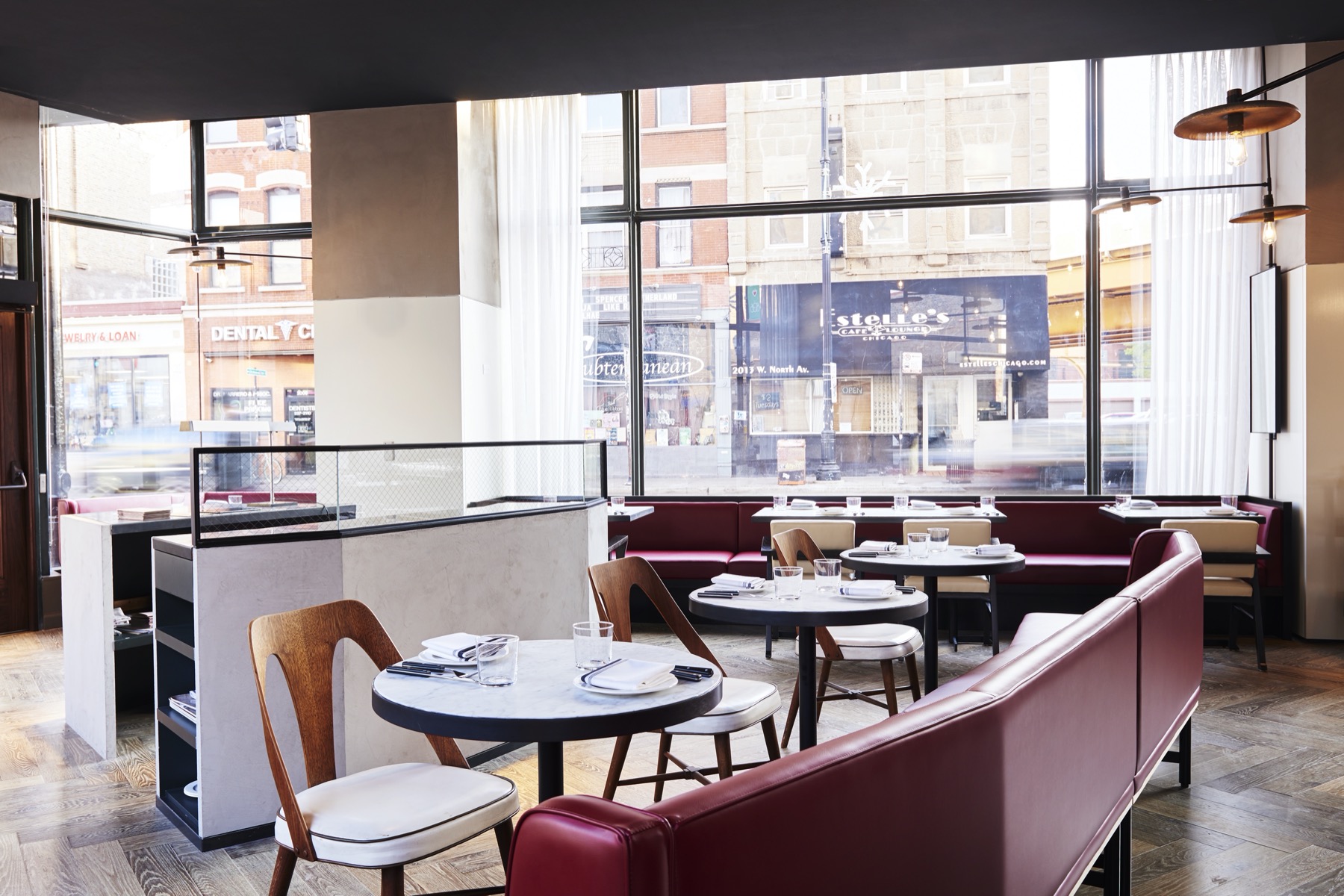 The chic space inside The Robey Hotel is perfect for people watching
Now that you've got your caffeine fix, it's time for the most important meal of the day. Many foodie- and family-friendly brunch spots all happen to be within walking distance of the epicenter of Wicker Park: the six-corner intersection at Damen, North and Milwaukee Avenues.
Cafe Robey, the ground-floor restaurant of The Robey Hotel, serves brunch daily, starting at 7 a.m. Take your pick from options like a BLT benedict or bourbon mascarpone-stuffed french toast. Pro tip: don't leave without heading up to the 13th floor for picture-perfect views at The Robey's rooftop lounge, The Up Room.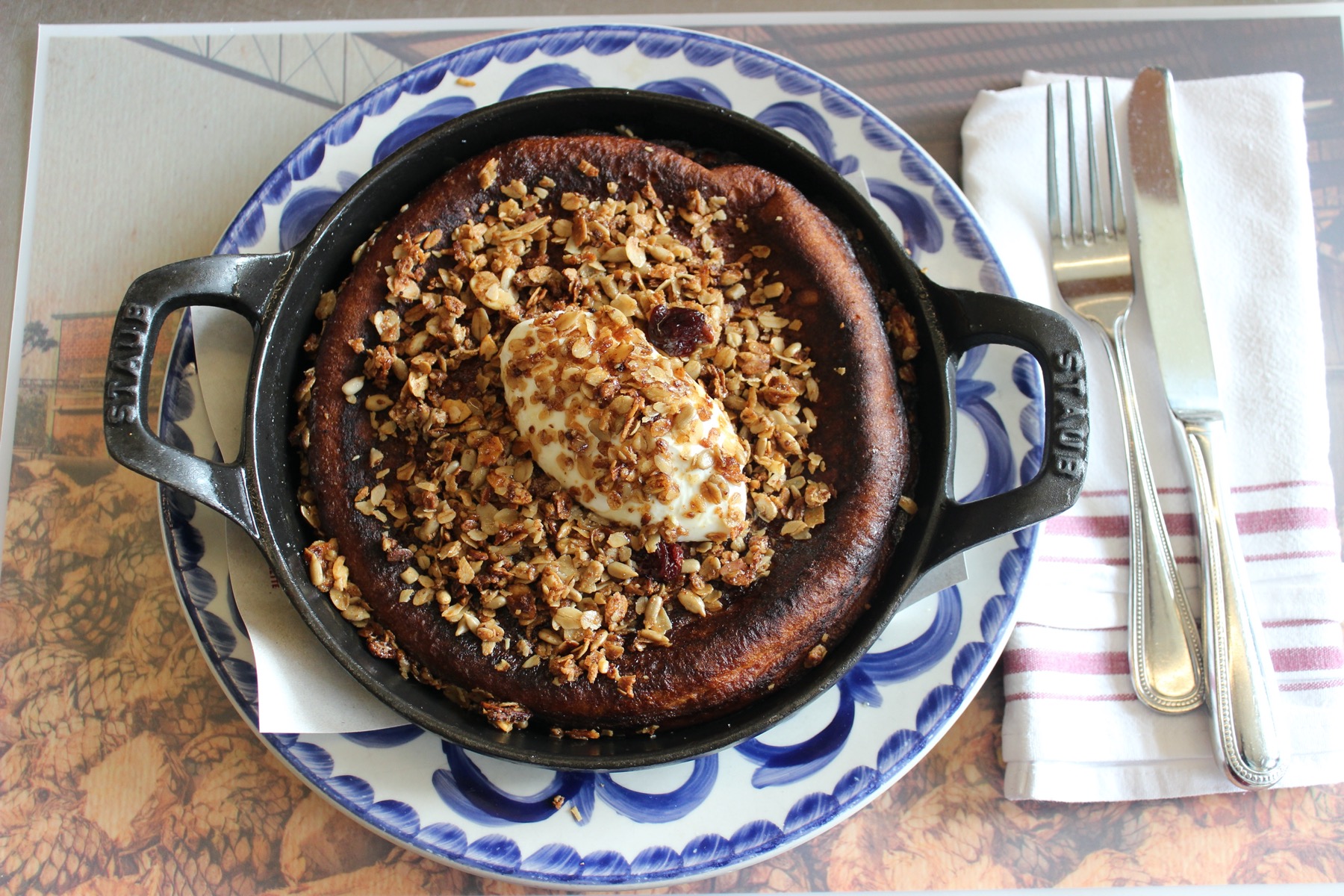 The over-the-top skillet pancake at Dove's Luncheonette
For a Southern-inspired Mexican brunch, head over to Dove's Luncheonette, right across from the Damen Blue Line station. Featuring all-day counter service with old-school stool seating, Dove's dishes out creative and decadent plates. The skillet buttermilk pancake alone is worth a trip — it's filled with apples, granola, apple compote, crema and maple syrup.
Another local favorite is Chop Shop & 1st Ward Events. Chop Shop is not only home to an event space, restaurant, deli, and butcher, but on Saturdays from December through April, it hosts the winter indoor Wicker Park Farmers Market (10 a.m. – 3 p.m.) Whether you're in the mood for kicking back with $20 bottomless mimosas, browsing the vendors of the indoor market or grabbing some gourmet sandwiches to-go, Chop Shop has you covered.
Time to explore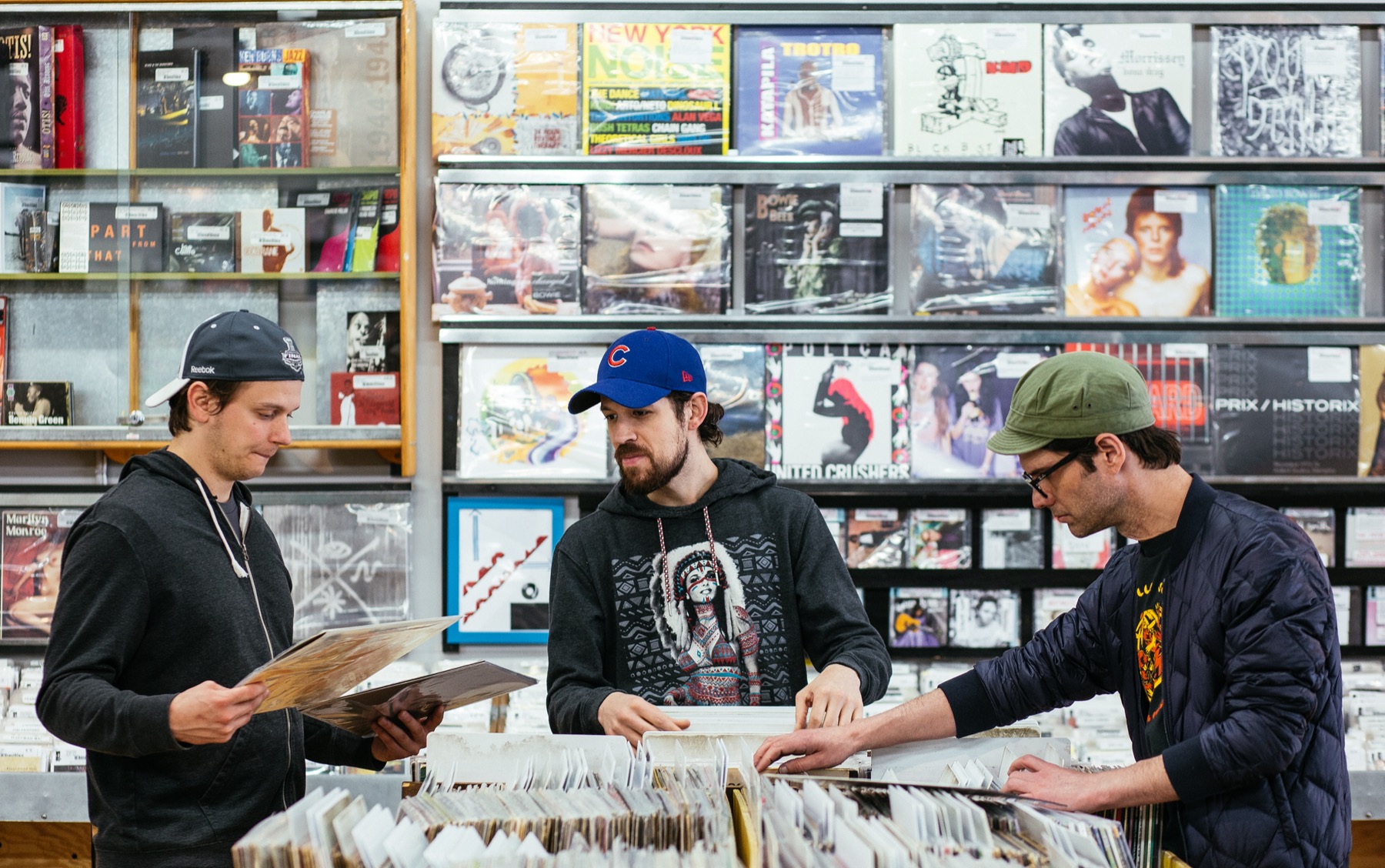 You can spend hours browsing the bins at Reckless Records
One of the best ways to spend an afternoon is to check out all the eclectic storefronts scattered throughout the neighborhoods. Milwaukee Avenue is home to many different vintage shops, including Vintage Underground, trendy Una Mae's and '80's/'90's throwback Kokorokoko. Record lovers could spend hours inside Reckless Records and for the kids, there's endless fun to be found at Building Blocks Toy Store, the kid-friendly art classes at One Strange Bird and children's boutique The Red Balloon.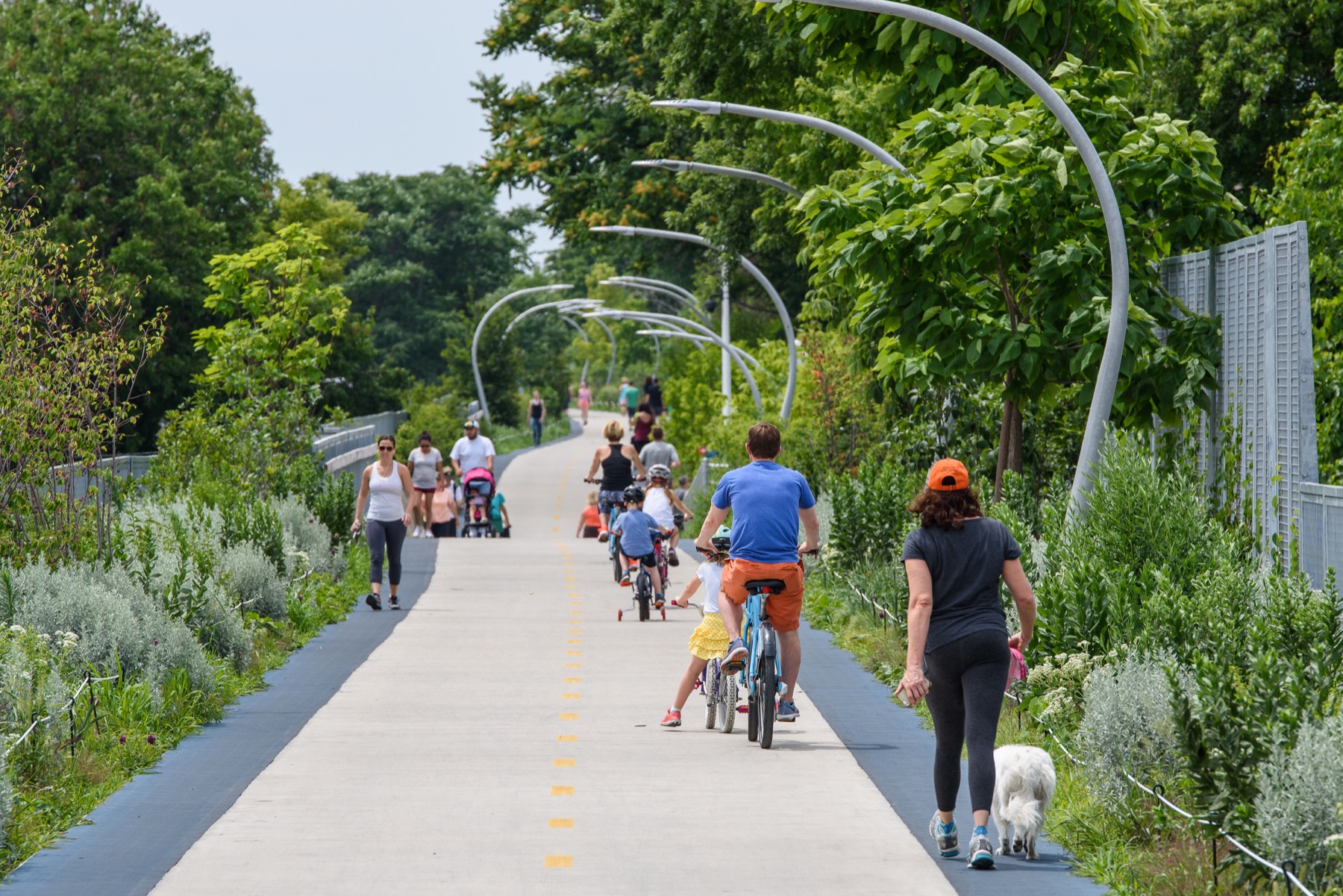 If you'd rather get some fresh air, hit up The 606 for a laidback afternoon walk. Formerly an abandoned railway, the elevated recreational trail is now bursting with green space and public art for runners, walkers, and bikers to enjoy.
Happy hour, anyone?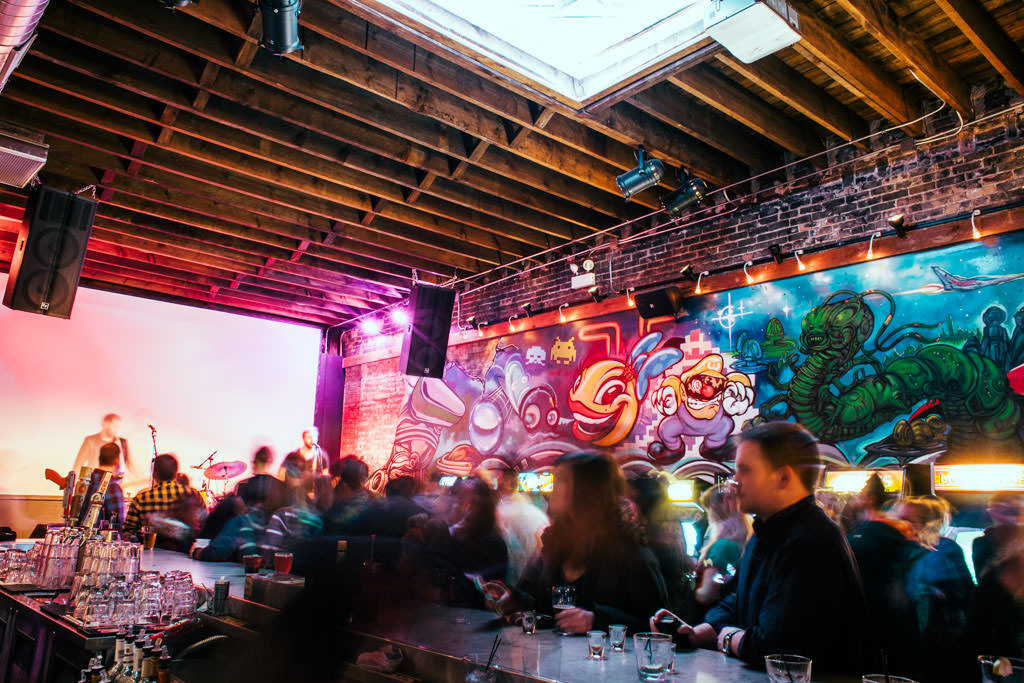 The day might be winding down, but your night is just getting started. That means it's time for some pre-dinner drinks and snacks. Indian-British hybrid Pub Royale has plenty of snackable and shareable dishes, including addictive gobi manchurian — ultra-crispy cauliflower with sesame and sweet and sour sauce. On Fridays from 4 – 6 p.m., grab a seat at the bar for $5 select cocktails with $8 chicken tikka paratha nachos.
Get your game on at Emporium, a classic tavern filled wall-to-wall with retro games, including skeeball, pinball machines, arcade games, and more. Challenge your friends to a round of air hockey while you sample from the bar's extensive whiskey collection.
Dinner and a show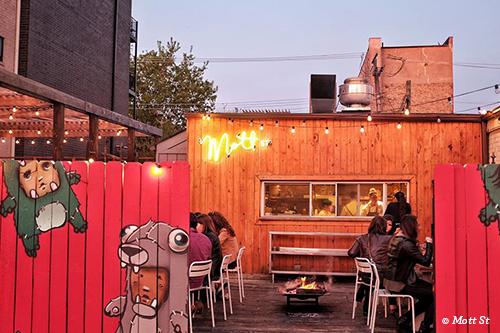 One of the factors that draws locals and visitors alike to Wicker Park? The food. Take your pick of trendy gastropubs, Michelin-star dining, and groundbreaking fusion joints. One of the most exciting new restaurants is Mott Street, serving up a creative selection of Asian-style small plates and one of the city's best cheeseburgers. From the kimchi and oaxaca empanadas to whole branzino fried in coconut fat, the menu is equal parts inventive and decadent.
For a BBQ dinner with a side of live blues, Smoke Daddy is a must. Load up your tray with pimento-style hush puppies to Kansa City-style burnt ends, pulled pork, ribs, and more — just make sure to grab plenty of napkins. Or head to a long-standing Wicker Park institution: The Bristol brings diners back again and again with their handmade pasta, farm-fresh produce, and rustic digs.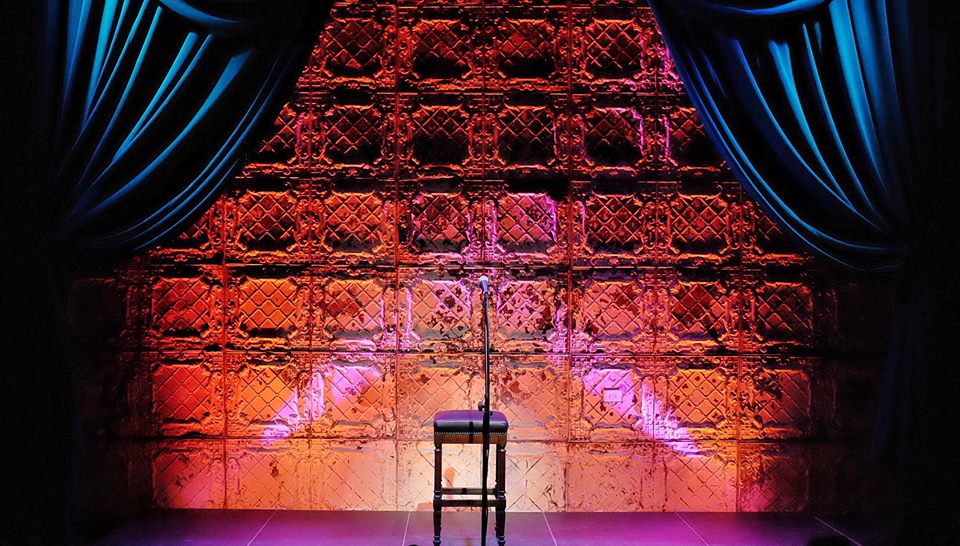 For an after-dinner show, Broken Nose Theatre is a pay-what-you-can theatre company that puts on new work, including contemporary plays and musicals. Swing by The Den Theatre to see their latest show: Girl in the Red Corner is an empowering story of self-discovery, runs through March 2. Or see who's playing at beloved, bi-level music venue Subterranean.
Time for a nightcap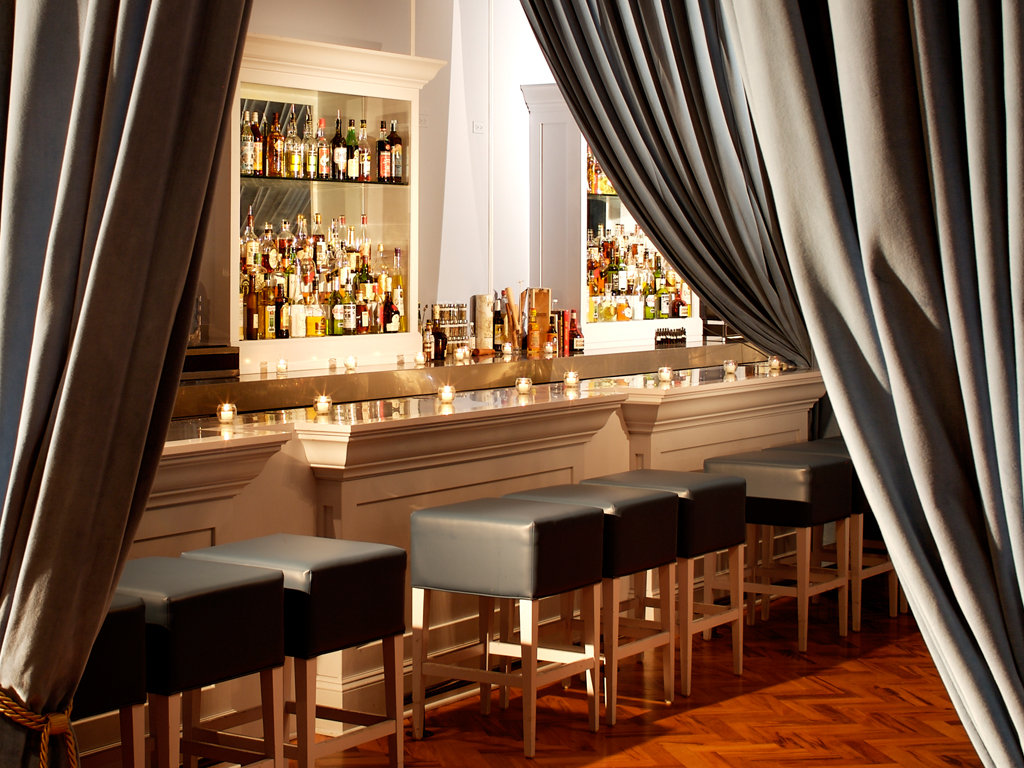 While the streets are bustling during the day, Wicker Park takes it up another notch at night. Crowds form quickly outside the unmarked entrance to The Violet Hour for a reason — this acclaimed cocktail bar is known for their outstanding handmade drinks.
Another good spot to end your tour de Wicker is by sipping on an old fashioned (or two) from Neon Wilderness on Milwaukee Avenue. The newcomer has found a sweet spot between old-school taverns and trendier lounges, making it a comfortable spot to wind down from after a whirlwind day.