Venturing to Chicago's northern neighborhoods is well worth the 30-minute train ride from downtown, particularly if you're hopping off in Andersonville. It's one of the smaller neighborhoods in the city, but dense with one-of-a-kind shopping, eccentric eateries, and historic architecture.
With its Swedish roots, inclusive spirit, and proliferation of locally owned businesses, it's a neighborhood that's hard to describe, but easy to love.
In fact, Andersonville has been dubbed the coolest neighborhood in the U.S. (and the second coolest in the world!), according to a Time Out reader survey.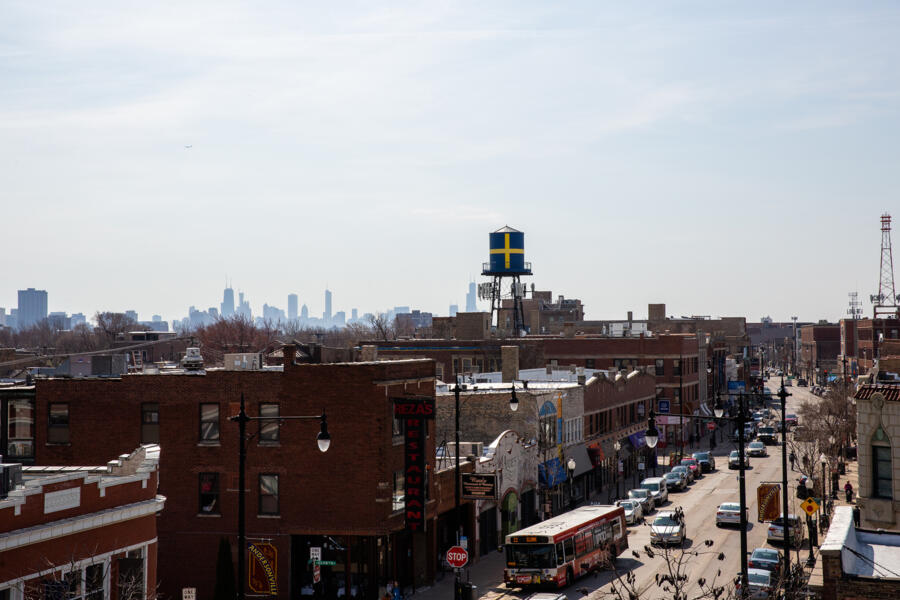 And since many Andersonville's offerings are lined up along Clark Street, it's also eminently walkable and the perfect size for exploring in a day. Here are some of the best things to do during 24 hours in Andersonville.
Getting the lay of the land — and breakfast
If Andersonville is home base for your trip, The Guesthouse Hotel is a great bet for accommodations. It anchors the mile of small businesses and restaurants at the heart of the neighborhood, and its contemporary, home-like interior lets you feel like you live here (but never have to clean).
Stepping out in the morning, you'll be within a 15-minute walk of more than a dozen different independent coffee and breakfast spots. Good news: There's no wrong choices for breakfast in Andersonville.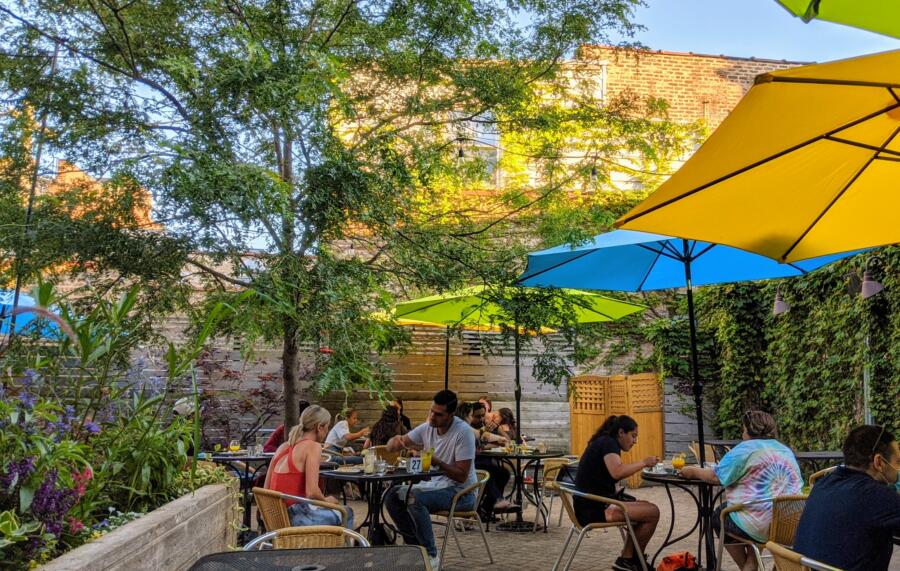 An excellent option just a couple blocks from The Guesthouse Hotel is Bar Roma, a new and welcome addition to the neighborhood brunch (and dinner) offerings. They've got egg-based brunch classics, but hey, if you're on vacation, why not try the breakfast bucatini and a mimosa? You need your walking strength.
Just a coffee in the morning kind of person? La Colombe has a draft latte that's like drinking a caffeinated cloud. Or you could head to The Coffee Studio, which has steamed milk drinks down to a science. That one's nearer the northern end of the main drag, but a good way to get the lay of the land before exploring in earnest. Again: You can't go wrong with any of these local options.
Must-stops and shops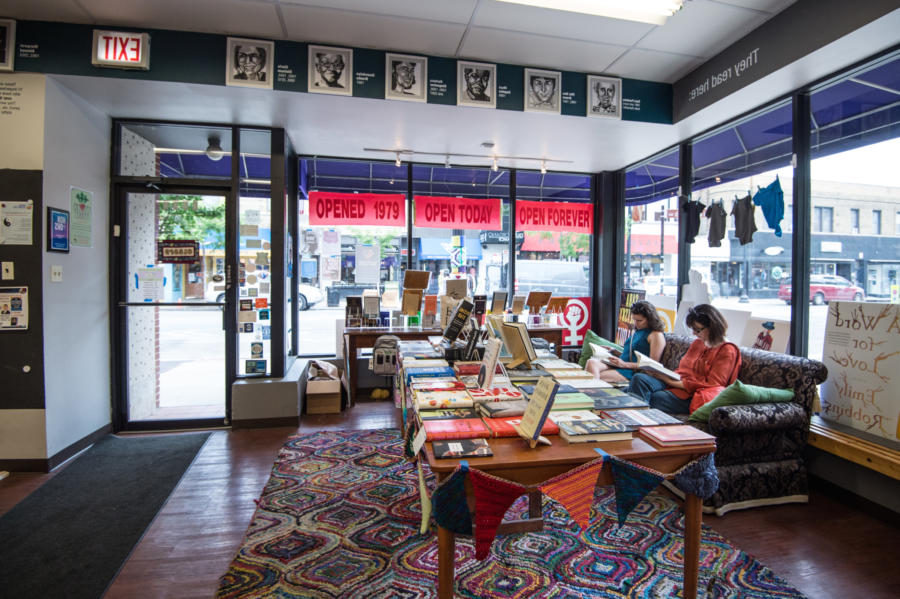 Many of Chicago's neighborhoods have deep global roots from generations of immigrants that call the area home. The 19th century brought an influx of Swedish immigrant to Andersonville, a heritage that's still honored today.
A trip to the Swedish American Museum is a great introduction to the history of Andersonville and its residents. Check their calendar for a full list of cultural events throughout the year, like Swedish language classes, movie nights and their popular St. Lucia Day Celebration.
A stop by Women & Children First, an independent bookstore known for its emphasis on diversity and inclusion. They also have a full roster near-nightly public events, where local and visiting authors stop by for discussions and readings to a packed house.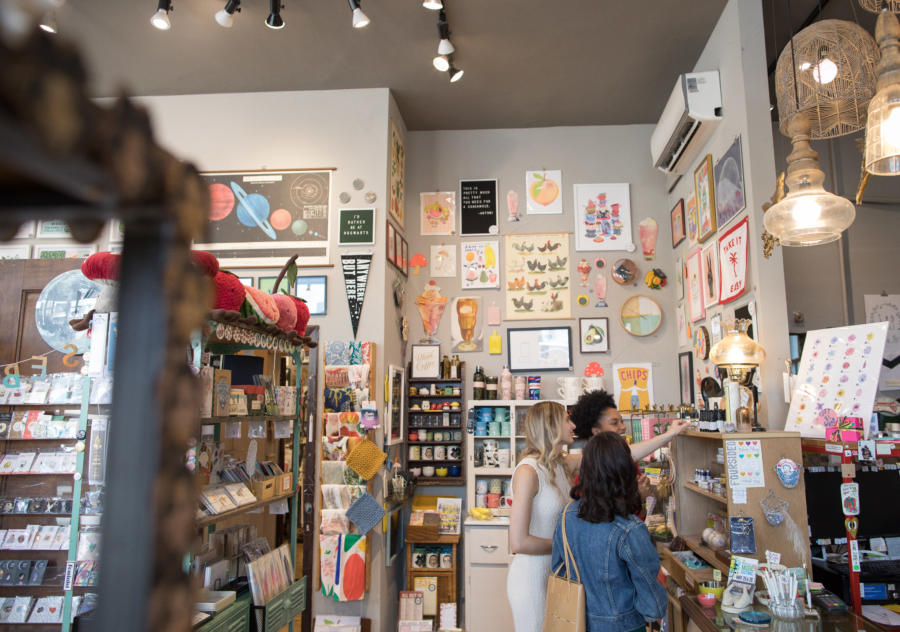 Have a little room in the suitcase? Andersonville's home decor shopping is hard to top. Brimfield in particular never disappoints on the eye-candy front. From vintage camp blankets to 1960s whiskey tumblers, their selection of vintage and antique objects is Wes Anderson-level specific.
Even before I moved to the neighborhood, I came to Andersonville for the excellent gift shopping. Foursided is a go-to for cards, posters and little gifts, and Martha Mae is singularly lovely with a curated selection of top-tier tools for artists and amateurs alike.
Time for lunch? If you went big for breakfast, you might be looking for something lighter midday. Taste of Lebanon, a casual Mediterranean counter, is my personal preference for a fresh grab and go option — just keep in mind it's cash only. Don't skip the baklava either; it's almost as good as my grandma's (but please don't tell her I told you that).
The evening hours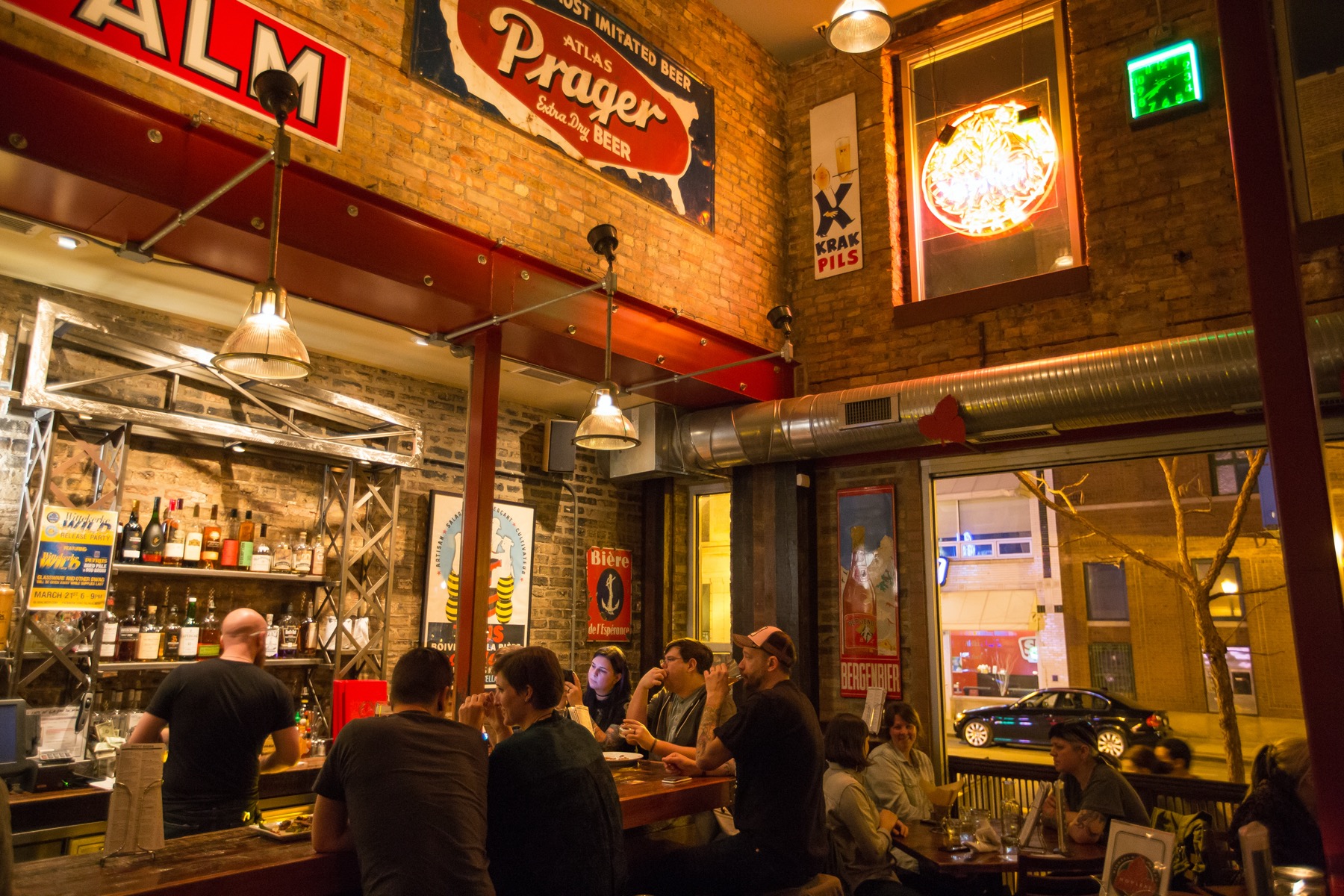 After a little rest back at the hotel, you can put a bow on your day with dinner and drinks or even a little theater — all within a ten-minute walk. Big Jones nails Southern comfort food and is always on my list for a laid back evening in a warm and welcoming dining room.
Beer enthusiasts cannot leave Andersonville without going to Hopleaf. It's a rule. Get anything on the beer menu; it's huge and great. And get anything on the food menu; it's small and great. Especially the duck reuben. Especially the Belgian mussels. Especially everything.
Andersonville is also known for its diverse LGBTQ+ community. Don't miss the playful cocktails and cool vibe at newcomer Nobody's Darling, an inclusive cocktail bar designed for women but welcoming to everyone.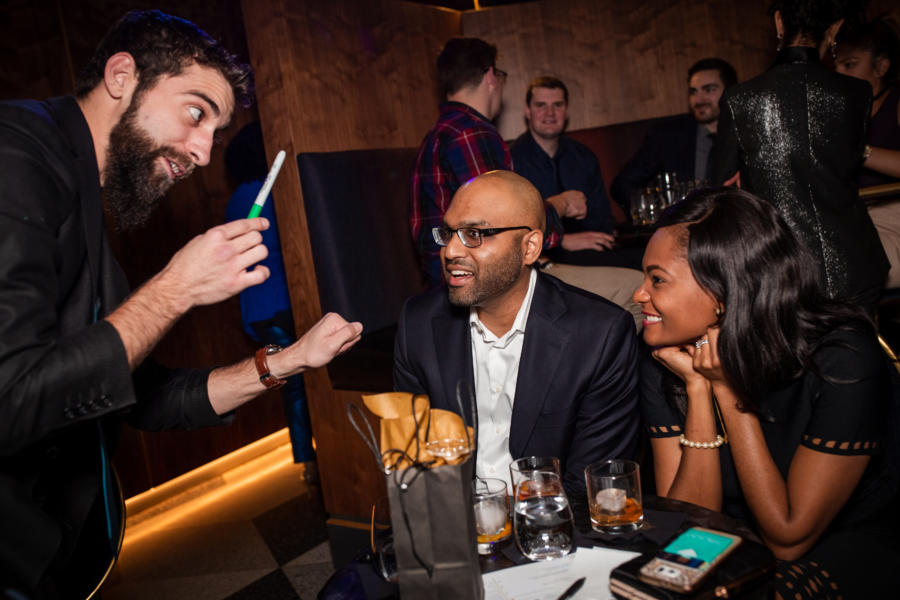 Steps from either restaurant is The Chicago Magic Lounge. It's a new spot dedicated to an old Chicago tradition of performing close-up magic tableside. Sipping a cocktail in the art deco-inspired theater, it feels intimate, baffling, fun and entirely unlike your usual night out. The cherry on top? As you might've guessed, in cozy Andersonville, you're just a few blocks from home base and bed.