Welcome to our new series of self-guided Chicago Greeter tours, presented by Bank of America. Each walking tour is created by a knowledgeable local to showcase their favorite hidden gems and fascinating history behind Chicago's unique neighborhoods.
This tour is based on one created by Sharon Novickas, who lived in the Beverly neighborhood for almost 60 years.
About the Beverly neighborhood
Beverly has been called the "village in the city", a beautiful, bucolic neighborhood filled with trees, large lots, and unique and architecturally significant homes. Many people visiting for the first time find it hard to believe that it's part of Chicago! I used to have to show proof of this to taxi drivers who took me home, to avoid the suburban surcharge. Beverly is known for its unique architecture — there's a castle, and homes designed by Frank Lloyd Wright and his protege, Walter Burley Griffin, among others.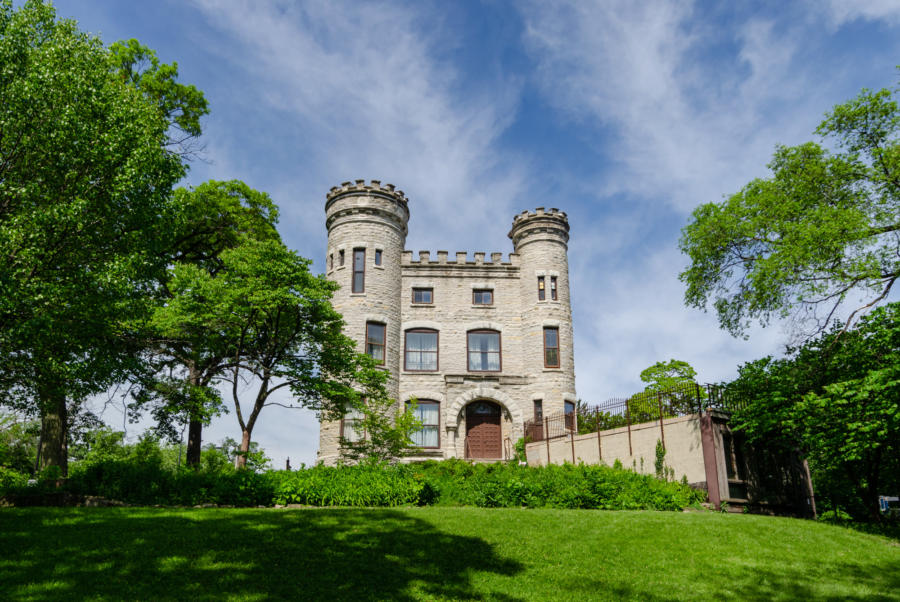 Walking tour of Beverly
Insider tip: One of the easiest ways to get to Beverly is by train. Go to the LaSalle Street Station in the Loop and take the Rock Island suburban train to the 111th Street Station.
After exiting the train, walk north to the first intersection and turn right down Prospect Avenue. While most of Chicago's streets follow a grid pattern, many here are curved, for aesthetic purposes. Prospect Avenue was the home of many people of means, and the houses become larger as you walk east. Many have plaques in front that identify the architect and year of construction.
Continue walking until you reach Drew Street, and turn left. Drew is one of Chicago's shortest streets, with pleasant and varied older homes. The Hopkinson-Platt House at 10820 Drew St. is one of Chicago's oldest houses and rumored to be a stop on the underground railroad. The oldest part of the house was supposedly built in 1844, with the newer part built later in the 19th century. There was once a huge oak tree in the backyard that was reputed to have been used by Native Americans and known as the "Council Oak." This house also has the largest lot in Chicago.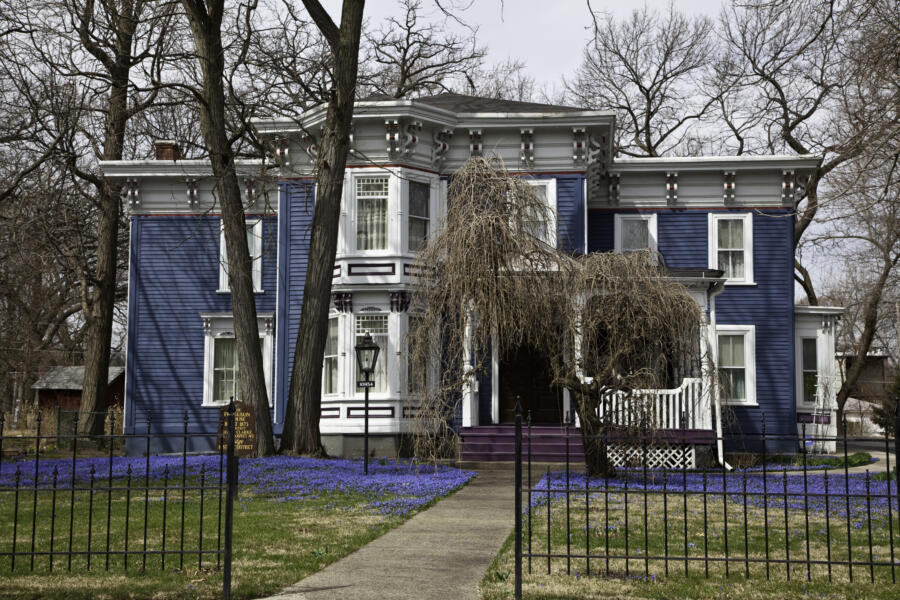 Head to Prospect Avenue and 104th Place. This area between Prospect and Wood is also known as Walter Burley Griffin Street, with seven homes designed by Frank Lloyd Wright's protege. They are easily identifiable even without looking at the plaques, as they resemble mini Wrights.
You can catch the train back to downtown every four blocks — 107th, 103rd, 99th, 95th, and 91st. Each of these streets has a small commercial district surrounding the station. If you're hungry, stop at Calabria Imports. You can have a delicious salad or sandwich made to order, or take home some imported Italian food.
At 103rd and Longwood Drive, atop the hill, is the Givens Castle. Mr. Givens had it designed to resemble a castle in Ireland, in honor of his bride. It is now the Beverly Unitarian Church.
Walk north along Longwood and admire the mansions on the hill. You can also see St. Barnabas Parish, with its huge rectory next door, which was built in 1924. Today, it is one of the largest and most active parishes in Chicago.
Just south of 99th Street, you'll find a home designed by Frank Lloyd Wright. See if you can recognize his work (if not, just look for 9914 S. Longwood Drive). The hill, by the way, is actually a ridge marking the shores of Lake Michigan before it receded to its present boundaries.
If you're not tired by now, continue across 95th Street and walk down Pleasant Street. More unique mansions on large lots line this beautiful street. At the end of the street, at 91st Street, you'll see the beginning of Dan Ryan Woods, a forest preserve in the city! If you have time, stop by The Original Rainbow Cone for a sweet, multi-colored treat that's become a Chicago staple. Turn right and walk to the train station for your ride back to the Loop.