From Tina Fey to John Malkovich, Chicago's theatre scene has long been a hotbed for the entertainment industry's most talented people. But if the city's flourishing Theater District is any indication, Chicago is far from a stepping stone. With more than 250 theatres, five Tony Award-winning theatre companies, diverse neighborhood theatres, and the country's greatest comedy scene, Chicago is a must-visit destination for theatre lovers.
Here's our guide to Chicago's vibrant theatre scene.
The Chicago Theatre District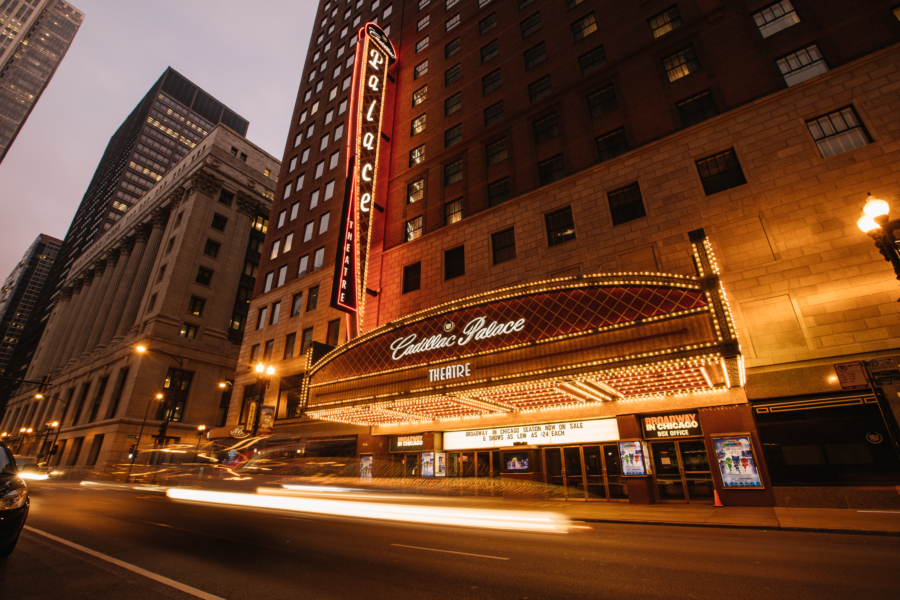 Downtown Chicago offers more than incredible architecture and shopping. The Loop is where you'll find Chicago's vibrant theatre district, a bustling area in the heart of the city with a glittering marquee just about everywhere you turn.
The Chicago Theatre District is a hub for world-class productions and premieres, particularly at the district's three Broadway In Chicago theatres:
The Theatre District is also home to the Goodman Theatre, Chicago's oldest and largest not-for-profit theatre. The Tony Award-winning theatre produces both classic and contemporary works, giving voice to a wide range of artists and visions.
Just a few blocks south from the heart of the Theatre District, Auditorium Theatre of Roosevelt University is another Chicago gem. A National Historic Landmark known for its staggering size and unparalleled acoustics, the theatre is the resident home of The Joffrey Ballet.
Insider tip: Do dinner and a show! Here's our guide on where to eat near Chicago theatres.
Independent theatres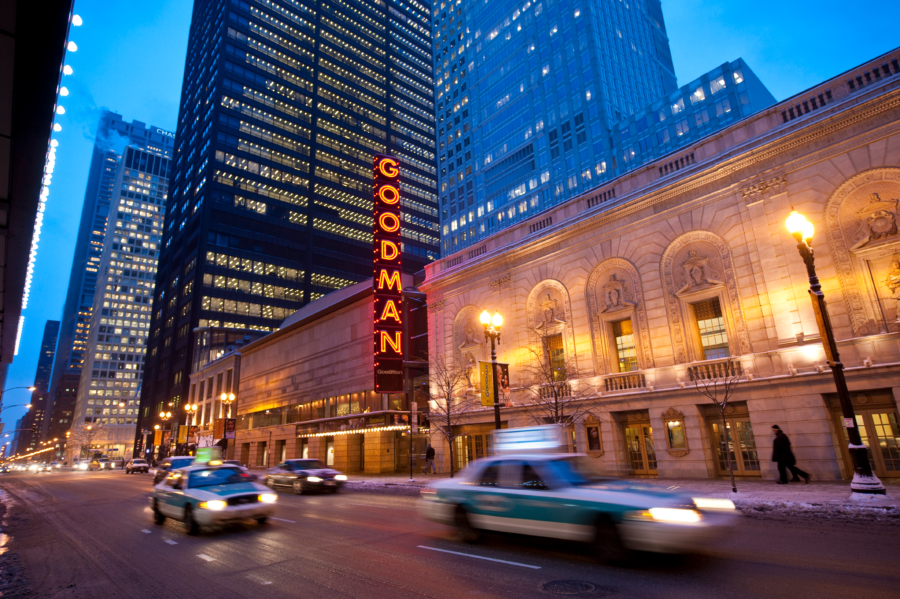 Chicago's neighborhoods are home to a powerful ensemble of independent theatres. Lincoln Park's Steppenwolf Theatre, which is widely considered one of the best venues for new works in the country, launched the careers of successful actors like Gary Sinise, Joan Allen, and Nick Offerman. Amongst the company's many accolades is a Tony Award for Regional Theatre Excellence and critical acclaim for the world premiere of Grapes of Wrath, which went on to win a Tony for Best Play in 1990.
Enjoy the works of William Shakespeare and other powerful performances from the past and present that resonate with Shakespeare's timeless insights into the human condition at the Tony award-winning Chicago Shakespeare Theater at Navy Pier.
Discover a modern take on the classics at the Court Theatre. The professional theatre of the University of Chicago, the Court Theatre's productions expand on traditional American theatre through adaptations, translations, lost masterpieces, and fresh takes on familiar texts.
And mind-blowing theatrics ignite at Chicago's Tony award-winning Lookingglass Theatre. Co-founded by David Schwimmer, this intimate theatre found a home in the landmark Water Tower Water Works building on Michigan Avenue.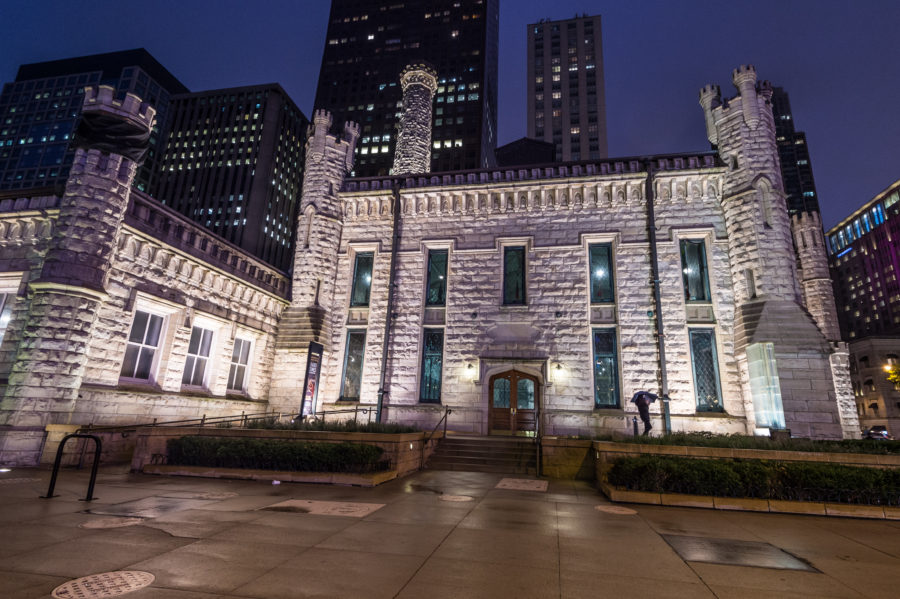 Storefront theatre
First, what is a storefront theatre? Typically, it's a theatre that's located in an actual storefront — a renovated shop or showroom, an old church, a former movie house. These quirky spots are house smaller theatre groups with a specific vision, which means they stage more unconventional shows than you might find at larger, more established venues.
Chicago is known for its cutting-edge storefront theatre scene, with hundreds of edgy and avant-garde groups scattered all across the city. To get you started on the hunt for the next big thing, check out offbeat premieres at the Red Orchid Theatre, an immersive experience at the RedTwist Theatre in Edgewater, or take a trip to Lakeview for a truly provocative show at the Strawdog Theatre Company.
Explore more of Chicago's dynamic neighborhood theatres.
Comedy & sketch theatre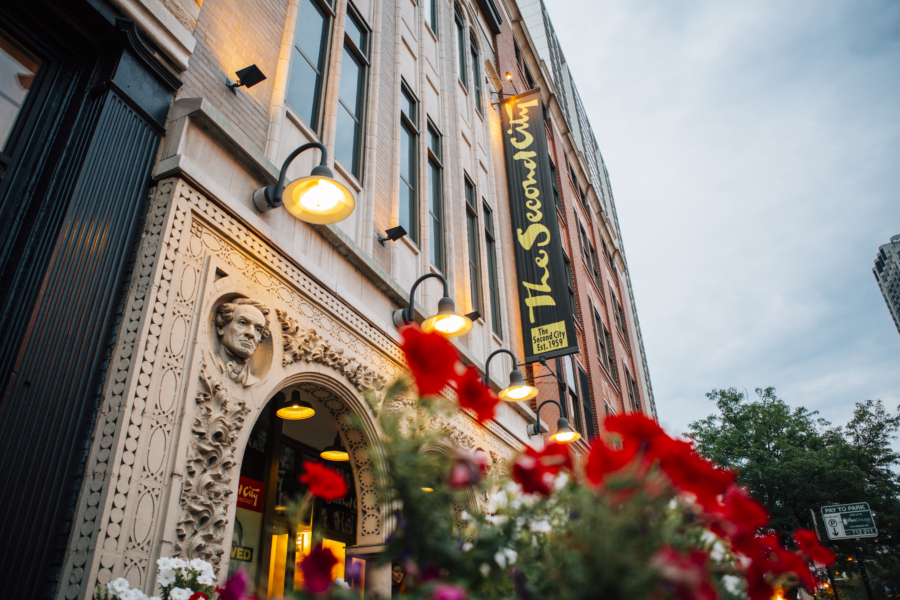 For more than 50 years The Second City has been a launching pad for some comedy's biggest stars. Bill Murray, Chris Farley, Stephen Colbert, and Tina Fey all polished their punch lines at this legendary Chicago institution. With five stages, nightly shows and the in-house UP Comedy Club, a visit to the Old Town neighborhood's Second City Theater is a must for comedy lovers. Down the street from The Second City is Zanies, one of the country's most fabled stand-up clubs.
Explore more improv and comedy clubs in Chicago.
Belmont Theatre District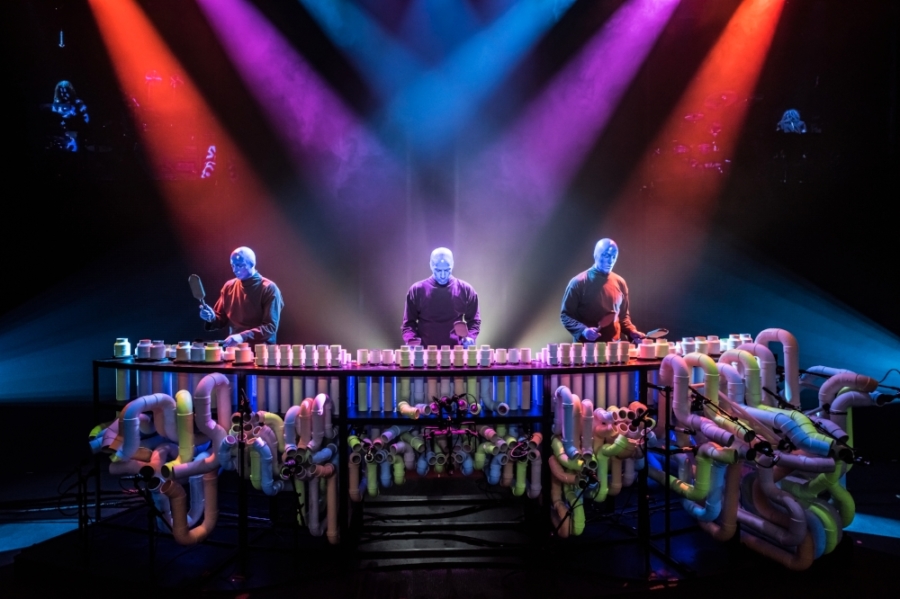 Located in the northside Lakeview neighborhood, the Belmont Theatre District is a collection of more than 20 theatres scattered throughout this scenic lakefront neighborhood. A few stand-out spots include:
And you can't miss the multi-sensory theatrical spectacle that is the Blue Man Group. The one-of-a-kind show fuses original music with comedy, art, vaudeville, and science. The three blue performers bang drums, slosh paint, and interact with the audience throughout their wild and offbeat evolving productions. Filling the Briar Street Theater since the show started over 15 years ago, the phenomenon keeps crowds of all ages and backgrounds coming back for more with their larger-than-life props, mesmerizing rhythms, and splash-filled antics.
Edgewater Theatre District
This lakefront neighborhood is home to a thriving theatre district, which includes more than 20 local theatres. The area is known for its intimate, storefront theatres putting on original, cutting-edge productions. And most are within easy walking distance of the neighborhood's diverse array of restaurants and bars. Here's a few not to miss:
League of Chicago Theatres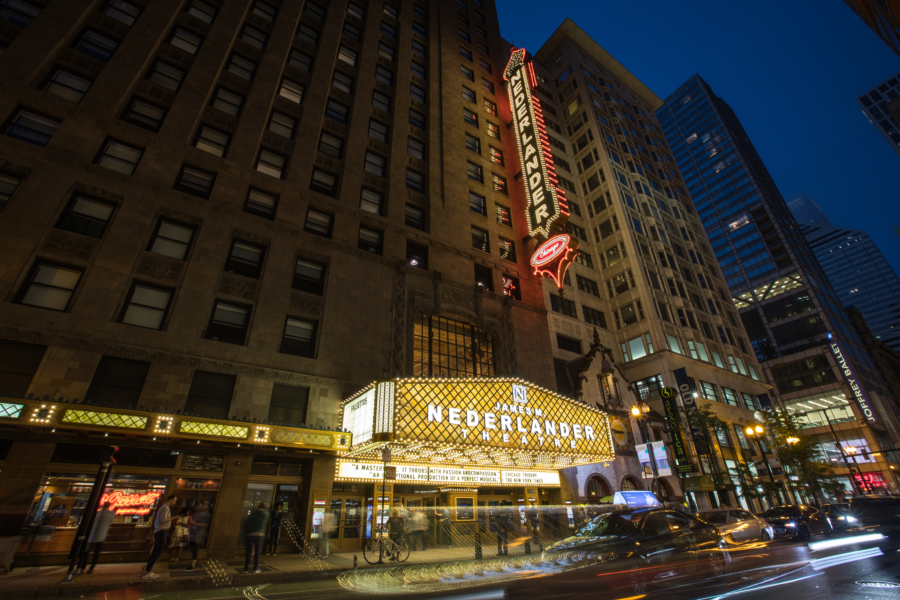 The League of Chicago Theatres is your source for the largest variety of Chicago theatre company listings and performances. They serve a membership of more than 200 theatres, ranging from storefront, non-union theatres to major cultural centers. Visit chicagoplays.com for a full calendar of what's on stage now, and what is coming up next.
League of Chicago Theatres also offers half-price tickets with Hot Tix. Visit the two downtown Chicago locations to get recommendations from their experts and find the perfect show, or purchase online any day of the week. 72 E. Randolph St. (near Millennium Park) and 108 N. State St. (inside Block 37, Guest Services 1st Floor)