When it comes to laid-back neighborhoods in Chicago, Edgewater takes the crown. But don't let its chill vibe fool you — this charming district is brimming with an array of activities and destinations, including sandy beaches, mouthwatering international eateries, and storefront theaters.
Take a tour of this welcoming neighborhood, nestled between Foster Avenue to the south, Devon Avenue to the north, Ravenswood Avenue to the west and Lake Michigan to the east — a location that, as you can imagine, gave Edgewater its name.
Edgewater mainly consists of quiet residential streets, with most businesses found along Broadway and the streets with Red Line stops at Bryn Mawr, Thorndale, and Granville.
Start your day off right
To kick off your morning, treat yourself to a delectable array of baked goods at the gluten-loving Phlour.
If you're craving a caffeine fix, hang out at Metropolis, a coffee mecca popular with locals that serves up rich blends and a cozy ambiance.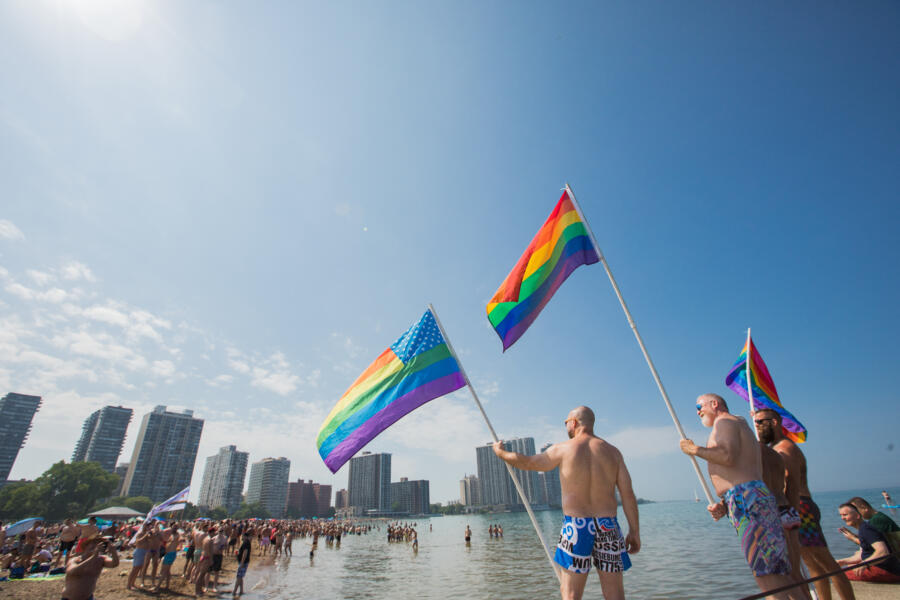 Hit the (gay) beach
Sun your buns at Hollywood Beach, a beloved gay hotspot where everyone can let their true colors shine.
If you want a more serene scene, head to the Waterfront Cafe, perhaps the best-kept secret in Edgewater. Order a refreshing libation and snack and admire the picturesque view of the lake.
Grab a bite
Feeling hungry after all that activity? Edgewater boasts a diverse culinary scene that will satisfy every craving.
Step into the world of Indian cuisine at Mango Pickle, where prix fixe tasting menus feature sophisticated twists on thali (the Indian answer to tapas).
Embark on a culinary adventure at Brasserie by C&C, with its ever-changing three-course menu. Every week the chefs craft a new selection of delectable dishes that showcase locally sourced, seasonal ingredients.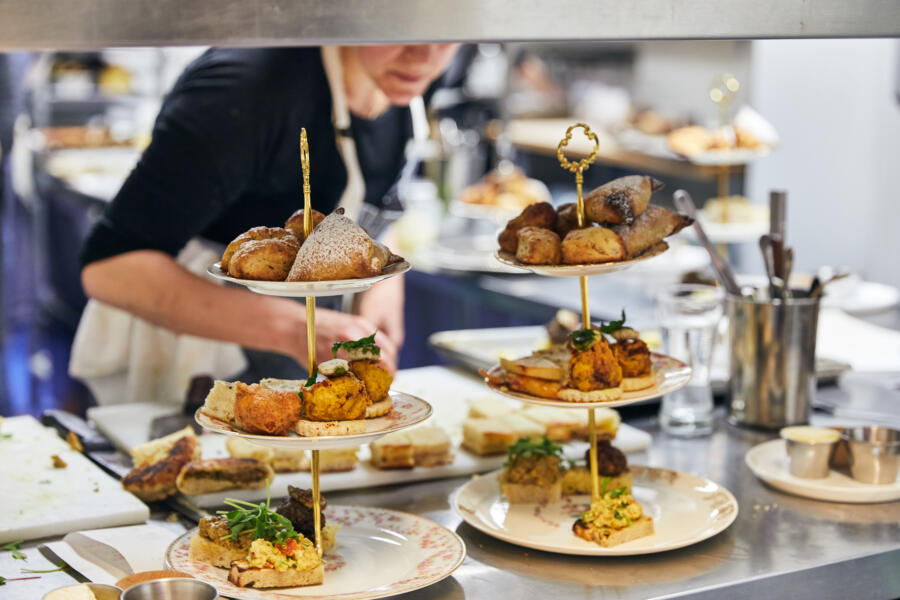 Grab a burger at Moody's Pub. In the summer, its lively patio becomes a local hotspot, while in the winter, its medieval tavern ambiance keeps you warm and snug.
Mamma mia! You've gotta try the arancini, tasty stuffed and fried risotto balls, at Sfera, which specializes in Sicilian street food.
And it's always a fiesta at Flaco's Tacos, where you can nosh on nachos and drink frozen sangritas (a mix of sangria and margaritas) under the rumble of the L tracks.
Indulge your sweet tooth
Take a trip down memory lane at Lickity Split, a charmingly old-fashioned spot serving up frozen custard and a selection of candy that's sure to inspire nostalgia.
And the scrumptious slices at Honeypie Bakeshop will deliver a sweet symphony for dessert lovers.
Have a night out
While Edgewater doesn't have the most lively nightlife scene, there are a few options that provide an after-dark allure.
Sip on expertly crafted cocktails at La Pharmacie, where every drink is a prescription for a fab night. It's located in the historic Edgewater Beach Apartments, the can't-miss pastel pink icon of the neighborhood.
Rewired: Is it a coffee shop, bar or pizzeria? Forget labels — just head there on Thursdays, where you can sit on the patio and enjoy the perfect pairing of live music and cheesy goodness.
Cap the night at the neighborhood gay bar The Anvil on Granville, where the drinks and conversations flow freely.
Find your community
Edgewater is a community that values inclusivity, so it's no surprise that you'll find plenty of spaces to connect with like-minded individuals.
If you're drawn to the enchanting world of witchcraft and Wicca, Alchemy Arts is sure to cast its spell on you.
Gamers unite! Magic: The Gathering and Pokémon enthusiasts should check out Dice Dojo, which offers an extensive collection of board games. The shop hosts game nights, including free events on Wednesdays where you can test out over 1,000 different games.
And if you've always dreamed of unleashing your inner rockstar, take the stage at the School of Rock, which offers personalized lessons and group performances.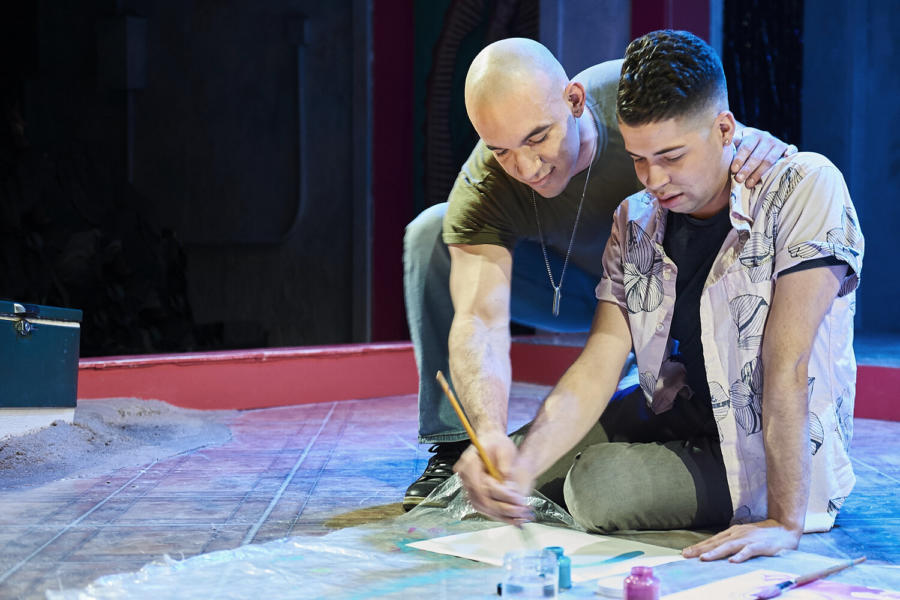 See some theater
Edgewater has a rich theater scene, offering a diverse range of productions. Whether you're drawn to intense psychological dramas or prefer lighthearted musicals, the neighborhood's local theaters are ready to take center stage, including the Edge Theater, Steep Theatre, and Raven Theatre.
So, whether you want to seek sunshine amid a sea of Speedos at Hollywood Beach, try some diverse culinary dishes, or support a local theater, head to Edgewater. In this understated hood, you'll discover a relaxed environment that embraces diversity and encourages everyone to feel at home.