If steak is what you want on your plate, you've come to the right city. Chicago has always catered to carnivores, whether you're in the mood for an old-school joint or somewhere sleek and modern. If you have a favorite national steak house chain, they're all here: The Capital Grille, Morton's, and Smith & Wollensky. There are also dozens of local steak temples to choose from, most of them right in the downtown area.
Classic Chicago steakhouses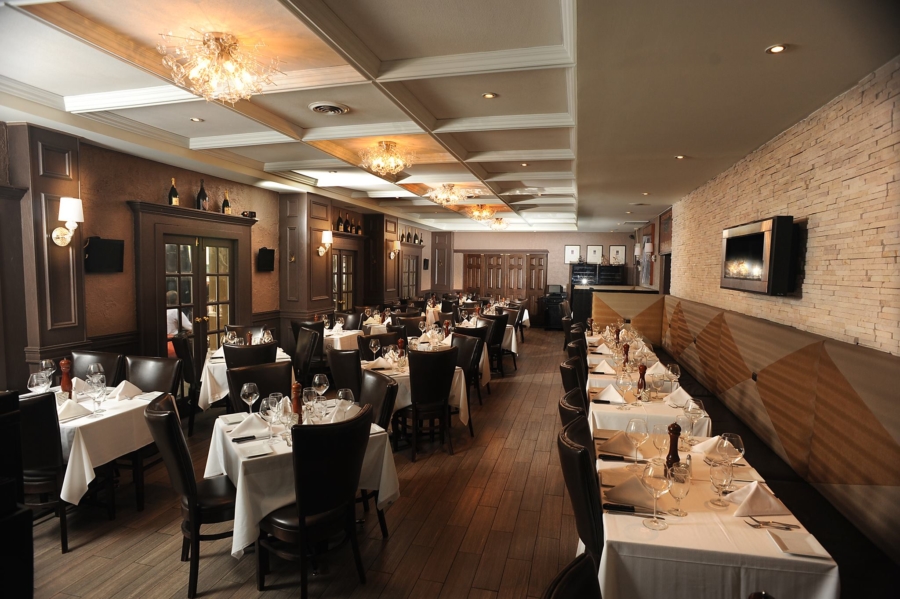 Gene & Georgetti
Chicago's oldest steak mecca. Serving legends like Frank Sinatra and Bob Hope since 1941, along with today's Russell Crowe, Vince Vaughn, and Will Ferrell, Gene & Georgetti is a comfort zone like no other. Wander off the steak menu and discover Robert Duvall's favorite garbage salad. 
Gibsons Bar & Steakhouse
Now a national name, Gibson's started as a local landmark in the Gold Coast area of Chicago. The beloved spot, known for its neighborhood vibe and bustling atmosphere, is helmed by the only restaurant group in America with its own USDA prime certification.
Select Cut
A charming Lakeview neighborhood restaurant, Select Cut boasts a formidable menu of choice-graded steak. Between massive T-bones and cut-to-order filet mignon, the range of cuts is incredible. Plus, you can customize your order with tasty enhancements like sauteed mushrooms, a garlic crust, and béarnaise sauce.
Chicago Chop House
Part restaurant, part journey through Chicago's colorful past, Chicago Chop House takes the phrase, "eat, drink, and be merry" seriously. With more than 30 wines by the glass, the Chop House is the perfect place to sip a different blend with each mouthwatering course.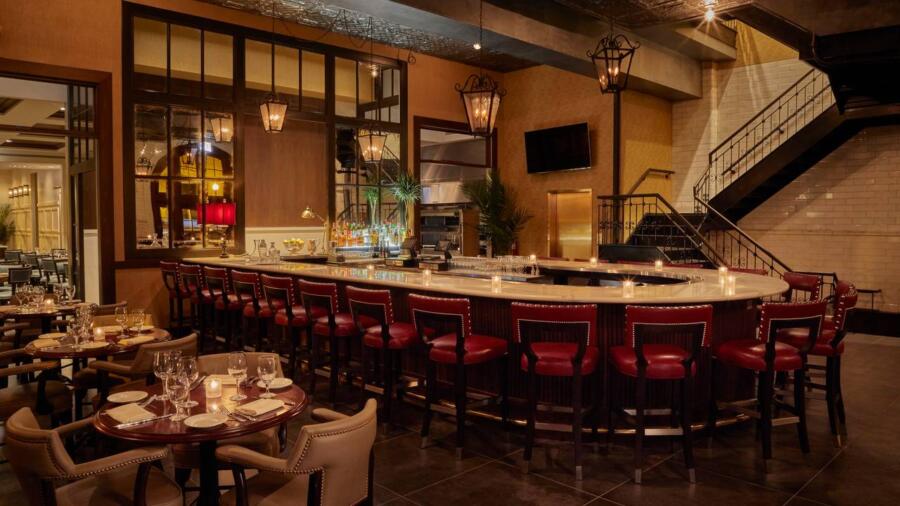 The Chicago Firehouse Restaurant
Nestled in a former firehouse, this aptly named steakhouse in the South Loop pays homage to its history with thoughtful interior design and a timeless menu. The Chicago Firehouse Restaurant is an exceptional dining destination for all occasions, from casual happy hours to large formal dinner parties.
Kinzie Chophouse
An understated classic, Kinzie Chophouse will greet you with warm decor, photographs of old Chicago, and a menu carrying everything from a 12-ounce New York Strip to a 48-ounce porterhouse. 
Harry Caray's Italian Steakhouse
Named for the beloved Chicago Cubs Hall of Fame baseball announcer, Harry Caray's signature steaks are selected from the finest USDA Prime beef and are aged 3 to 4 weeks to ensure maximum tenderness.
Shula's
Carrying on the legacy of the late Don Shula, a former Miami Dolphins coach, this steakhouse in Streeterville upholds their namesake's high standards. Refined yet approachable, Shula's features primarily traditional American fare involving hefty cuts of meat like cowboy ribeye and porterhouse steak. 
Mastro's Steakhouse
At this luxe locale, you're likely to see just as many seafood towers as steak dinners. Mastro's Steakhouse is excellent at both. Don't skimp on dessert either: the signature warm butter cake is a requirement.
Modern steakhouses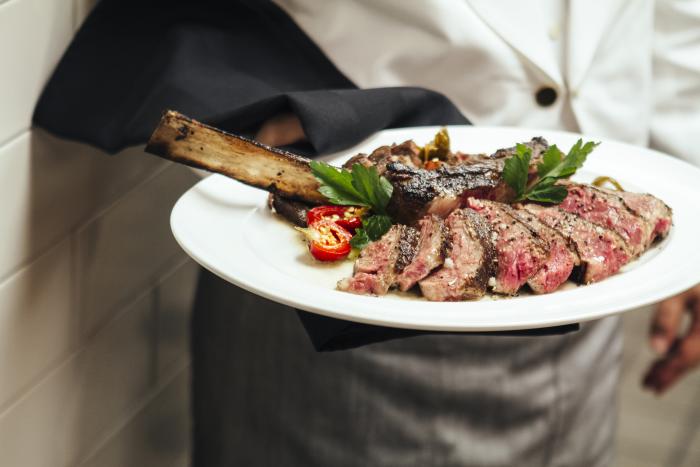 RPM Steak
This River North hotspot made a splash when it joined Chicago's beef-filled landscape in early 2015. RPM Steak is a modern stunner with celebrity ties (TV powerhouse couple Giuliana and Bill Rancic are behind it), it has the culinary cred to back it up. 
Steak 48
This upscale steakhouse in River North features a contemporary menu, prime steaks, and a fine dining atmosphere. At Steak 48, diners can enjoy a raw bar, creative appetizers (like the Chef's PB&J made of paté, fig jam, and bourbon), elegant entrées, and an extensive wine list.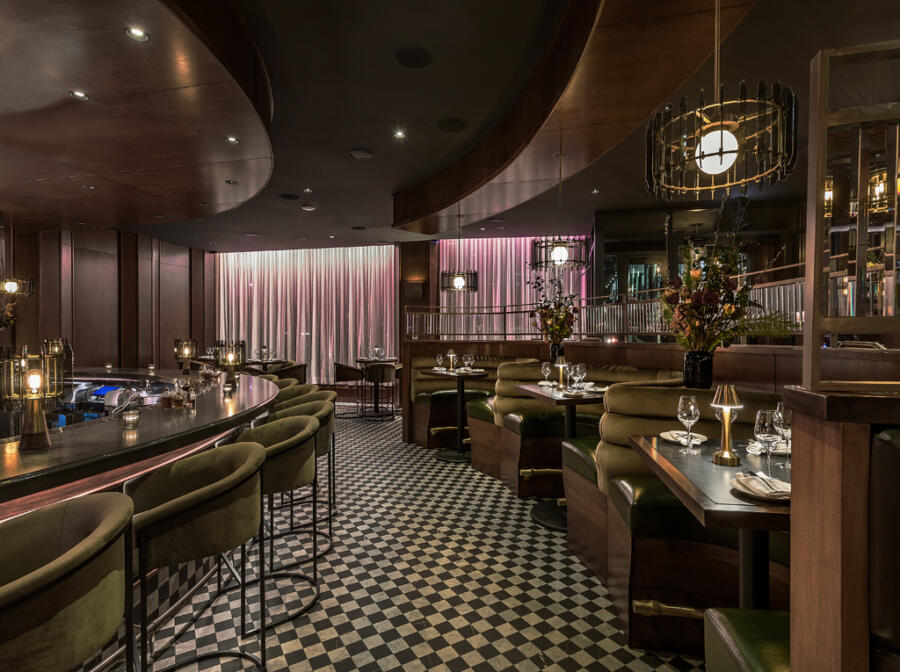 Fioretta
Tucked away in a luxury building in Fulton Market, Fioretta elevates Italian classics with high-end ingredients. Sourcing their beef from local purveyor Linz Heritage Angus, this buzzy steakhouse grills each cut over white oak before finishing them with Wisconsin grass-fed butter.
GT Prime
Part of the esteemed Boka Restaurant Group, GT Prime takes pride in showcasing a meat-forward menu and fresh seasonal produce from local farms. Indulge in A5 wagyu, bone-in steaks, or a chef-driven platter of selected cuts in a whimsical but refined environment.
Prime & Provisions
Reminiscent of swanky Chicago supper clubs, Prime & Provisions is both approachable and innovative. The timeless feel of the space is integrated seamlessly with a fresh design and a unique menu that features all-natural black Angus beef.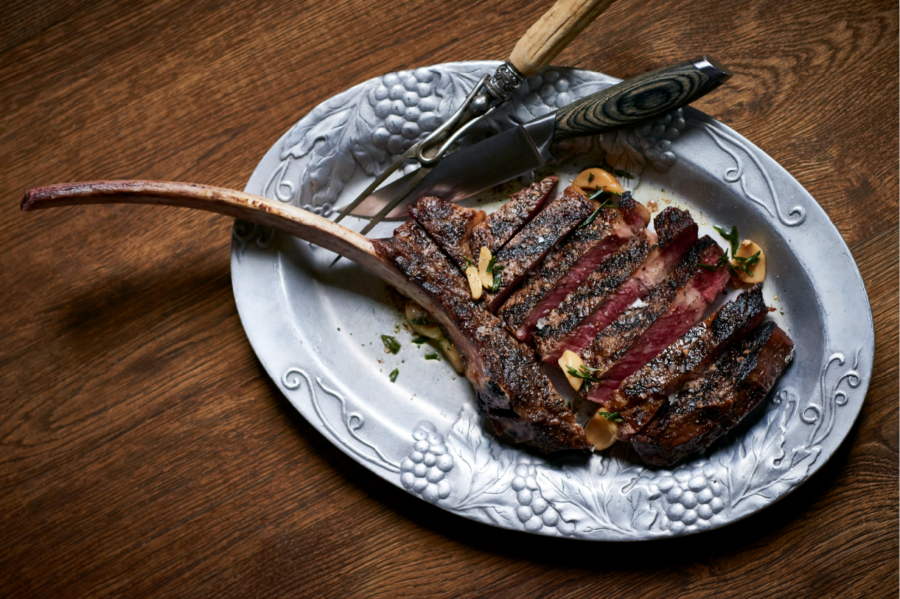 STK Chicago
STK Chicago brings together modern steakhouse fare and chic lounge vibes into one unforgettable fine dining experience. The menu includes a wide range of steak options, including naturally raised options and high-end selections like Wagyu and Kobe. A live DJ and servers with sparklers add to the party vibes.
Maple & Ash
In a city full of carnivorous options, Maple & Ash seeks to reinvent the steakhouse experience. The posh spot, situated in the Gold Coast neighborhood, offers the classic white table cloth experience with a contemporary twist.
Michael Jordan's Steakhouse
Chicago sports history and steak continue to go hand in hand at Michael Jordan's Steakhouse. Voted in the Top 10 of the Best Steak Houses by Chicago Magazine, this Magnificent Mile restaurant keeps the exclusive corner booth just for "His Airness." Naturally, it's Table No. 23.
Globally inspired steakhouses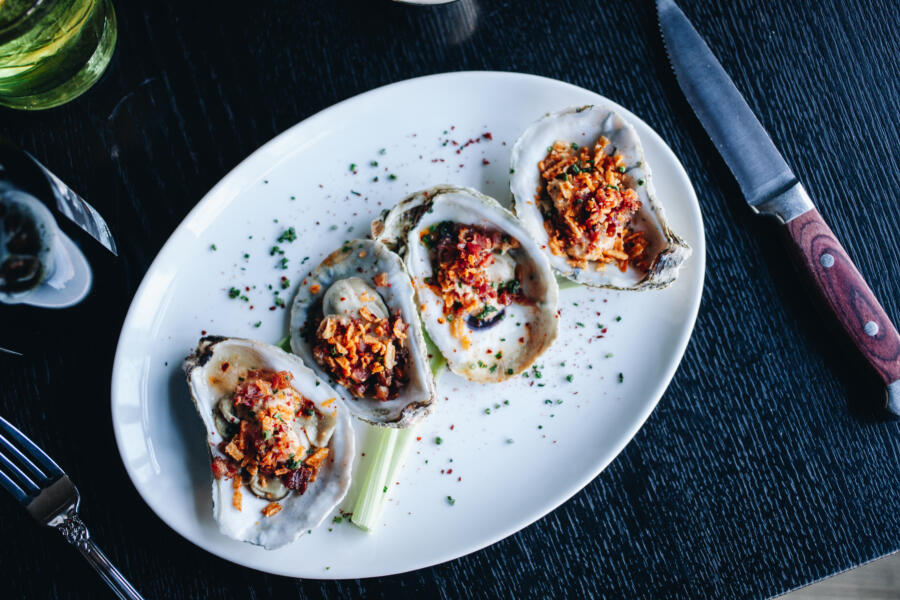 El Che Steakhouse & Bar
This contemporary spot brings a bit of Buenos Aires vibe to Chicago. Located in the trendy West Loop neighborhood, El Che Steakhouse has a sultry and sophisticated vibe with a focus on South American-inspired fare. You'll find seafood seared on custom-built grills and meats pulled from the restaurant's dramatic open hearth. Get a seat at the chef's counter for a truly unique experience.
Artango Bar & Steakhouse
Lean into Argentine culture at Artango in Lincoln Square. At this stylish restaurant, grass-fed Angus steaks are grilled low and slow, a traditional Patagonian method. Pair your meal with Prohibition-era cocktails, rare wine imported from Argentina, and lively music and dancing — you'll feel like you've been transported to Buenos Aires.
Roka Akor
Indulge in Asian-inspired surf and turf at Roka Akor, a chic steakhouse and sushi restaurant hybrid. Choose between domestic steaks and imported Japanese varieties, such as wagyu and kobe beef — plus plenty of sashimi, maki rolls, and more.