Sweet, smoky, spicy. Wet, dry, sauce on the side. Traditional, globally influenced, or Chicago style. This city does barbecue in all the ways you can imagine. Make a pit stop at any one of Chicago's barbecue hotspots — just be sure to bring your appetite (and extra napkins).
Twin Anchors Restaurant & Tavern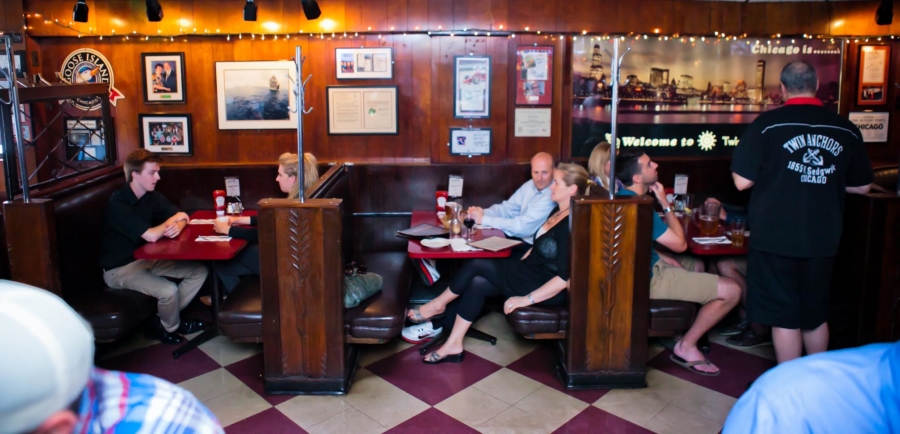 One power player on the city's barbecue scene is an oldie, but a goodie. The Old Town institution Twin Anchors Restaurant & Tavern hasn't changed much since it was established in 1932, and the crowds (which at one time included Frank Sinatra) appreciate it that way. Don't miss their tender, meaty baby back ribs, which have been on the menu for over 86 years.
Harry Caray's Tavern on Navy Pier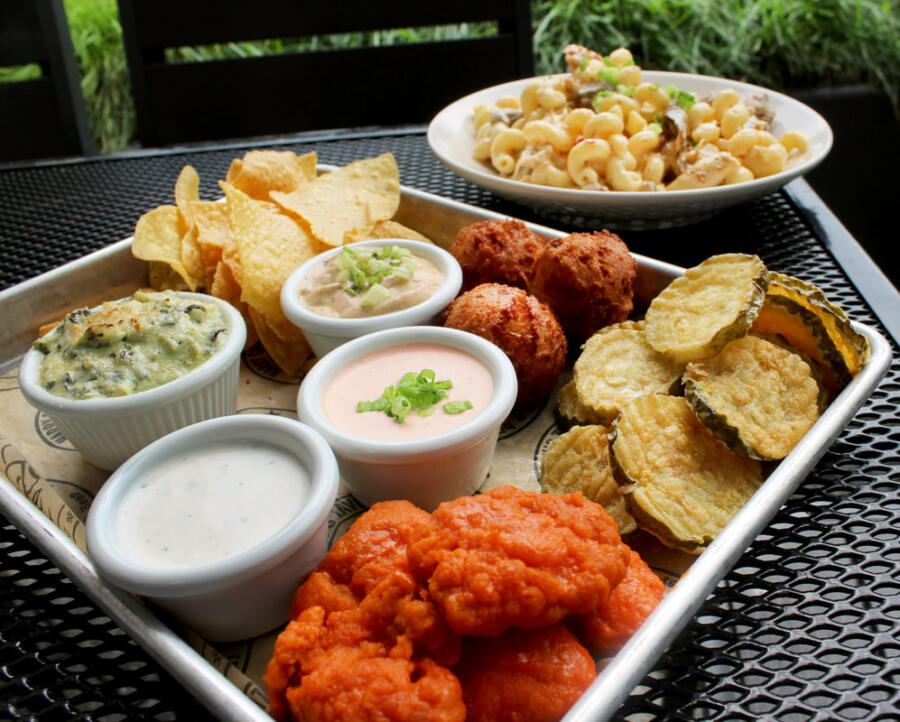 Indulge in hickory-smoked barbecue, local brews, and scenic views of Lake Michigan at Harry Caray's Tavern. With its interiors decked out in sports memorabilia, this Navy Pier mainstay provides an easygoing atmosphere for guests of all ages. Dine indoors or outside on the waterfront patio for an unforgettable lunch, dinner, or Sunday brunch outing. Whether you're hankering for dry-rubbed baby back ribs, a bone-in pork chop, or a mouthwatering burger, the iconic tavern consistently serves up good eats. 
Slab BBQ
Slab BBQ opened in the South Shore neighborhood to rave reviews, reviving a well-known restaurant name that's been around for more than 20 years. The first thing you'll notice when you walk in the door is a huge stack of wood, used for smoking their exceptionally tender ribs. Get a half or full slab with your choice or mild or hot sauce (or no sauce if you want the smoky flavor to shine through). Their rib tips are also a local favorite.
Lexington Betty Smokehouse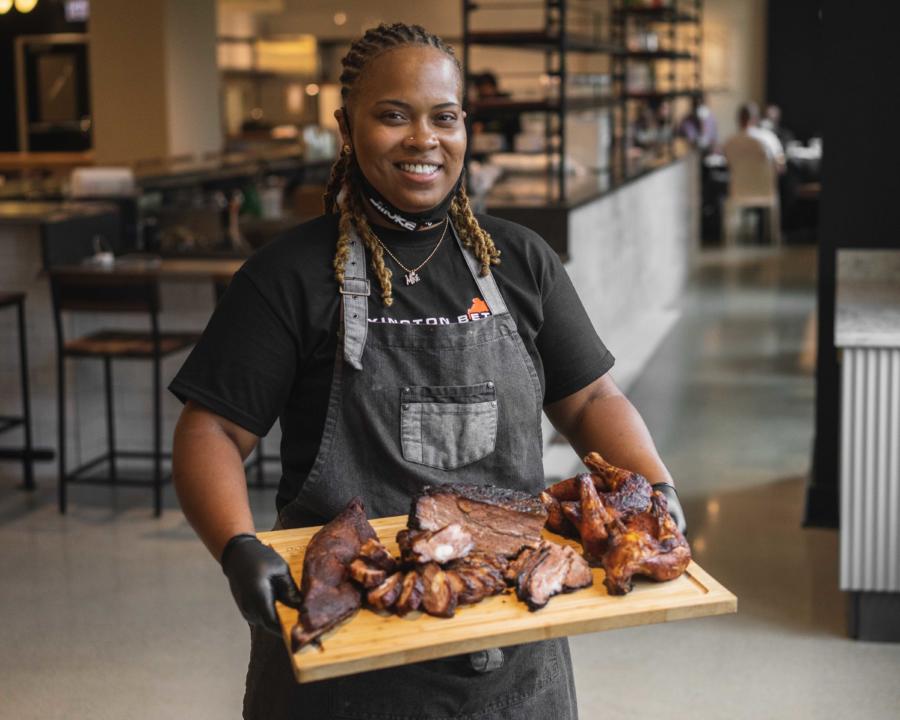 Adding a soulful touch to Chicago-style grilled fare, Lexington Betty Smokehouse in Roseland is a Black woman-owned eatery that's redefining Midwestern barbecue. Chef Dominique Leach transitioned from classical cooking to helm her own barbecue hub in her hometown. As pitmaster, she smokes a great range of meat, from chicken wings to pork shoulder, to pair with addictive side dishes like collard greens, candied yams, and corn muffins. 
Soul & Smoke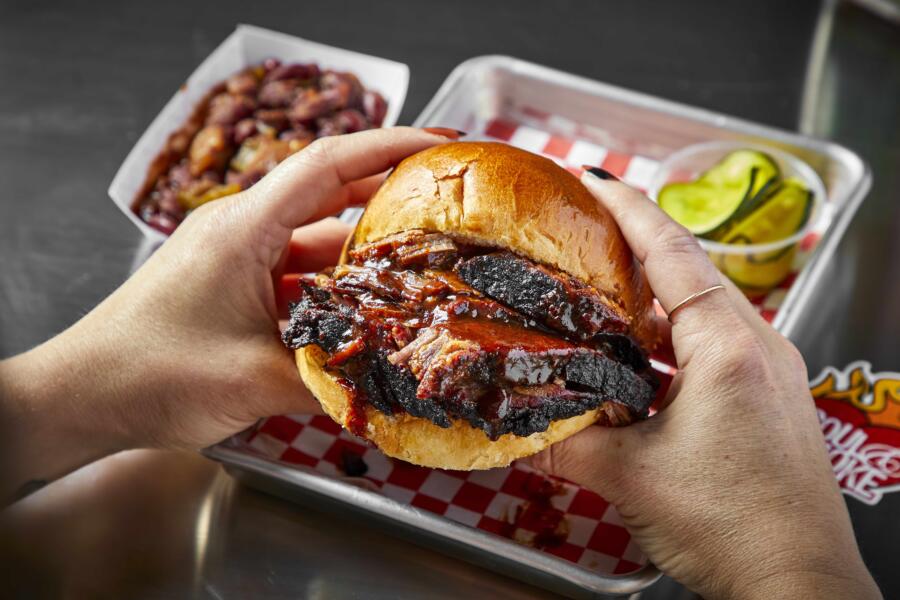 Classically trained chef D'Andre Carter started his culinary career in fine dining before opening his mission-driven smokehouse, Soul & Smoke, which sources high-quality ingredients from regional farms. Dedicated to giving back, the restaurant has donated more than 250,000 meals to first responders and underserved communities. Their Avondale location is located inside Rockwell on the River, a waterfront complex that also houses a brewery and a distillery. 
The Smoke Daddy
The eclectic Wicker Park neighborhood is home to a plethora of excellent eateries, and The Smoke Daddy is no exception. This relaxed rib joint is home to a popular sidewalk patio and free, live music seven nights a week. All the meats and vegetables on the menu are smoked in-house every day in their "Lil Red Smoker."
County BBQ
Fill up on smoked meats and comforting side dishes at County BBQ, which has earned praise from the Michelin Guide. Ideal for happy hours and intimate gatherings, this cozy smokehouse in Little Italy features daily specials on food and drinks in addition to a weekend brunch menu. Look forward to pairing barbecue classics — such as St. Louis spare ribs, Texas-style brisket, and pulled pork — with sides like savory corn pudding and buttery biscuits. 
Bub City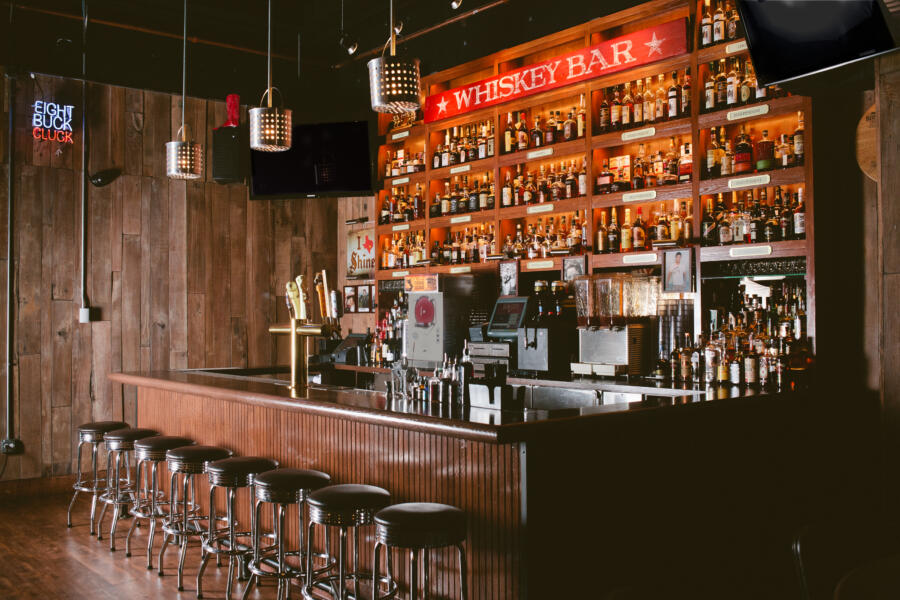 Combining great tunes and tastes is Bub City, an always-entertaining mashup of bourbon, barbecue, and live country music. Satisfy your cravings early in the morning — go for the beef brisket benedict served with cheesy grits — and all the way into the wee hours of the morning. After a night out, "the big pig" on the late-night menu will be calling your name… a massive pile of pulled pork, hot links, Carolina gold sauce, and jalapenos on a pretzel roll.
Gyu-Kaku
Bring your appetite to Gyu-Kaku in Streeterville for all-you-can-eat (AYCE) Japanese barbecue. At this interactive dining establishment, servers bring out fresh ingredients for diners to cook themselves over a smokeless grill. Guests may order à la carte or opt for the AYCE menu, featuring dozens of appetizers, seasoned veggies, and prime cuts of meat and marinated seafood. With tongs in hand, you become the master of your culinary destiny.
Honky Tonk BBQ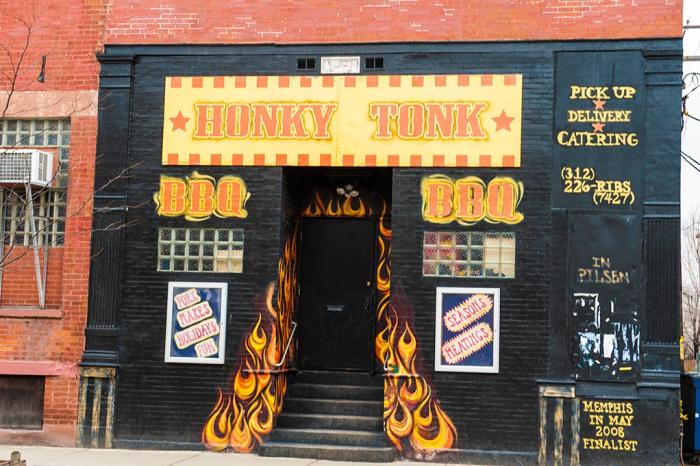 If you're down in Pilsen and craving some smoky goodness, Honky Tonk BBQ is your place. Owner Willie Wagner has garnered many an award at competitions and festivals and the lively space is home to live music many nights on the Saloon Stage: jazz, soul, bluegrass, rockabilly, and of course, honky tonk.
Lem's Bar-B-Q
This South Side staple has devotees lining up for orders of their outstanding smoked meats topped with their signature sauce. Lem's Bar-B-Q (a Chicago favorite since 1954) is a no-frills takeout spot, so be prepared to hustle to a nearby park (or at the nearest curb) before you dig in.
Smoque BBQ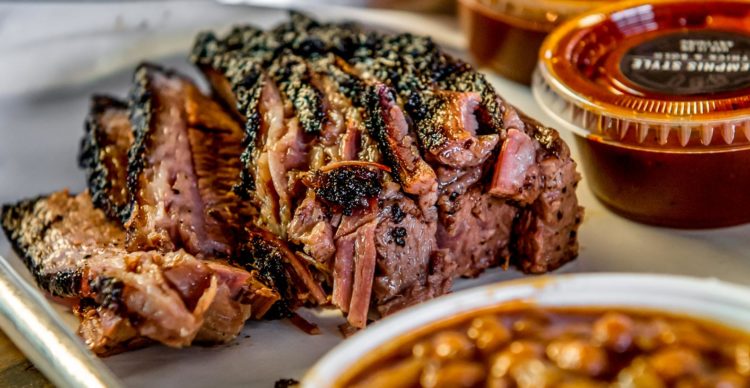 One bite from Smoque BBQ and you'll know this neighborhood joint knows their barbecue. The Irving Park destination packs in visitors and local regulars daily, with a beef brisket that is top-notch and a menu offering a sampling of regional styles (St. Louis ribs, Texas sausage, Carolina sauce), plus mini-sized portions on the children's menu.
Green Street Smoked Meats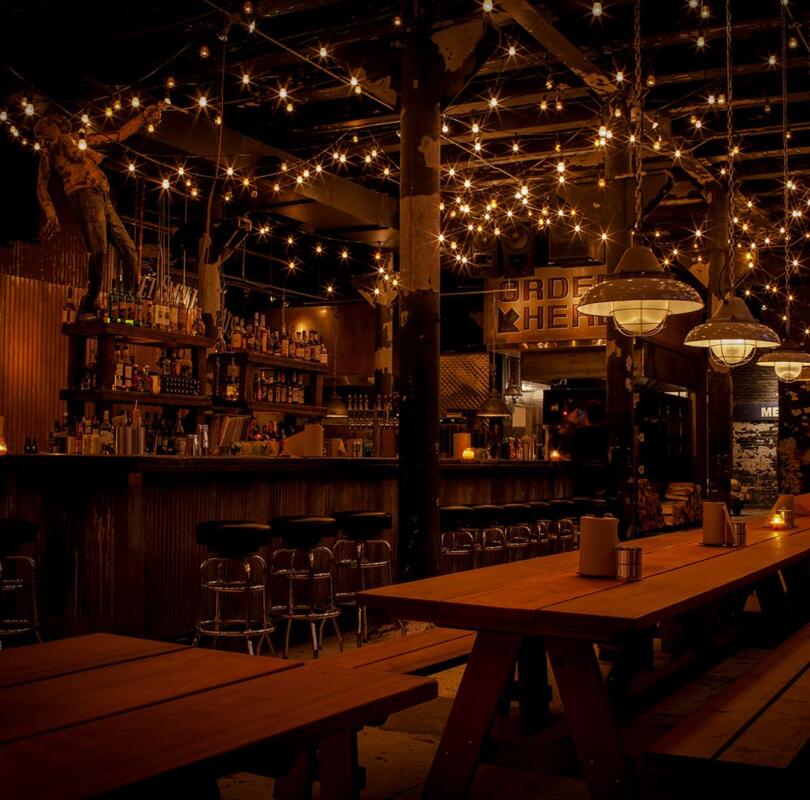 This West Loop hideaway is one of the hippest BBQ contenders on the scene. Green Street Smoked Meats is a trendy warehouse hangout that feels like a big indoor/outdoor picnic. Place your order at the counter (the prime brisket, pulled pork, and smoked salmon are all can't-miss), pick a seat at the long communal tables, and don't forget to grab a can of beer from the old kitchen sink.
Sun Wah BBQ
For an Asian take on barbecue, Sun Wah BBQ is a must. This long-running Chinese spot is known for its Hong Kong-style barbecue dishes roasted in-house. Their extensive menu is a meat lovers dream, with plenty of chicken, pork, and beef options. The real showstopper is the Peking duck, carved table side. All this goodness hasn't gone unnoticed — Sun Wah received the prestigious James Beard Foundation America's Classics award in 2018.
Lillie's Q
Lillie's Q brings Southern cooking to the next level. You can get a taste of their beloved barbecue inside District Brew Yards, a collective of multiple local breweries under one roof. Manning the pit is Chef Charlie McKenna, who has won numerous awards on the competitive barbecue circuit including the top prize at Memphis — widely regarded as the world championship of barbecue.
Chicago Q
Significantly more polished than your typical BBQ joint, Chicago Q in downtown's Gold Coast boasts rich leather couches and gleaming dark wood tables, as well as a critically acclaimed pit master. Billed as the new urban BBQ experience, the pits are manned by none other than celebrity chef Art Smith, who was a personal chef for Oprah Winfrey. Expect artisanal housemade rubs, the highest quality meats, and service that exudes Southern hospitality.