We're honored to announce that Chicago has been voted the Best Big City in the U.S. for a remarkable seventh consecutive year. It's a momentous achievement and a true testament to the enduring allure of our beautiful and dynamic city.
The prestigious honor comes from the discerning readers of Condé Nast Traveler who participated in the annual Readers' Choice Awards, the industry's longest-running awards program. Over 520,000 travelers from around the world cast their votes and once again crowned Chicago as the nation's Best Big City.
It's a historic moment for Chicago, as it makes us the first and only city in the 36-year history of these awards to be named Best Big City for seven consecutive years.
So what makes Chicago the nation's Best Big City? The only way to truly know our great city is to experience it all for yourself. We invite you to come explore what makes Chicago the Best Big City in the U.S. year after year.
Discover our vibrant neighborhoods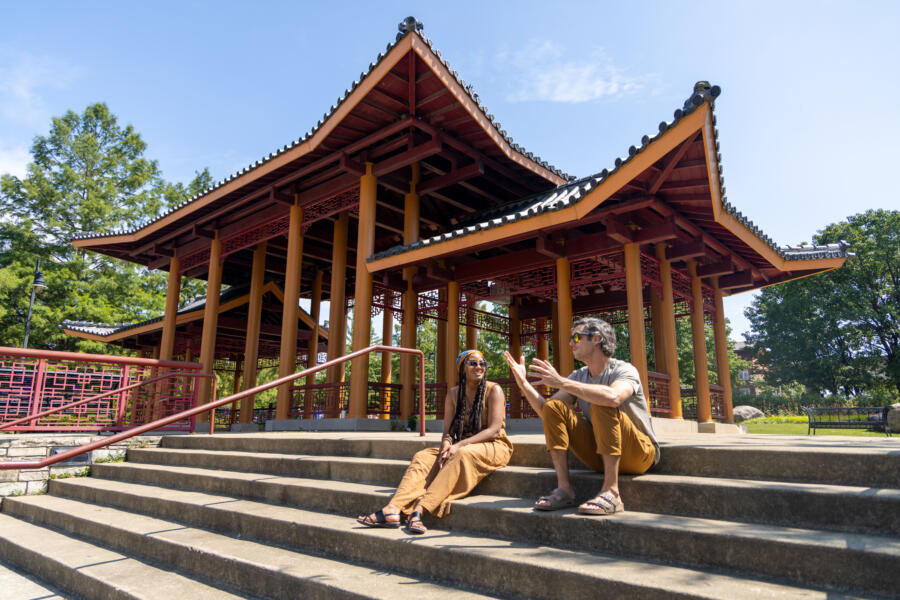 Chicago has always been a city of neighborhoods. We're home to a rich tapestry of more than 77 unique community areas, each with its own distinct vibe, restaurants, boutiques, museums, and friendly locals. Come discover something new around every corner, from global cuisine in West Ridge, to colorful murals in Humboldt Park, to immersive cultural experiences in Chinatown, to fascinating African-American history in Bronzeville.
Experience the thrill of theatre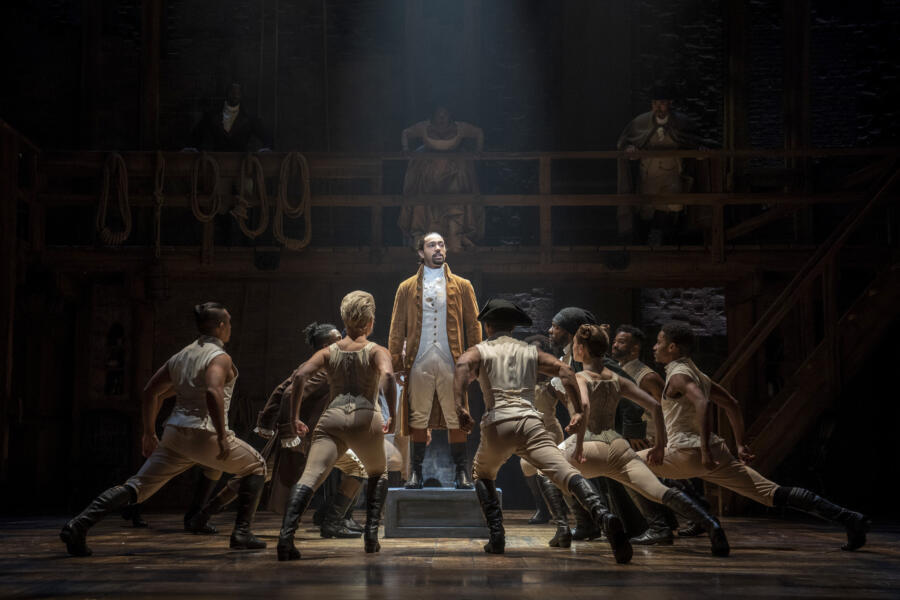 There's nowhere else on earth like Chicago's dynamic theatre scene. Our city is known for its iconic improv clubs and cutting-edge storefront theatres, but you'll also find the latest Broadway hits, dramatic operas, exciting world premieres, and everything in between. Grab your tickets for a top musical at a historic downtown theatre, see next-generation comedy stars at The Second City, and catch innovative productions from acclaimed ensembles like the Steppenwolf Theatre.
Explore an accessible big city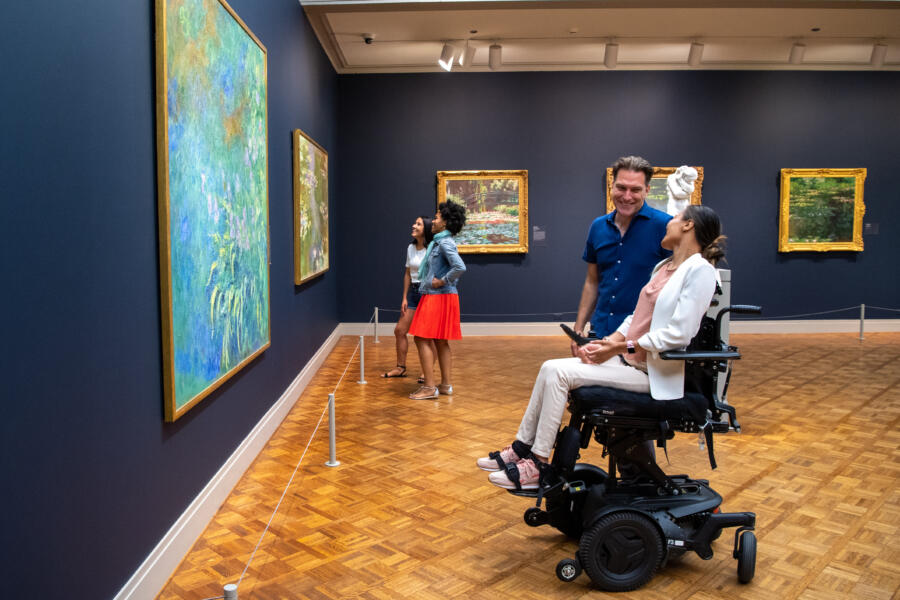 Chicago is beloved for our inviting Midwestern spirit, and accessibility is an important part of making all visitors and residents feel welcome. Chicago's public transit system offers a wide range of accommodations and resources to make it easy to explore our city. You'll also find accessibility measures at many attractions, including sensory-friendly days at our museums, audio-described shows and touch tours at our theatres, and innovative programs like the SoundShirt at Lyric Opera.
Explore accessibility in Chicago
Admire historic skyscrapers and landmarks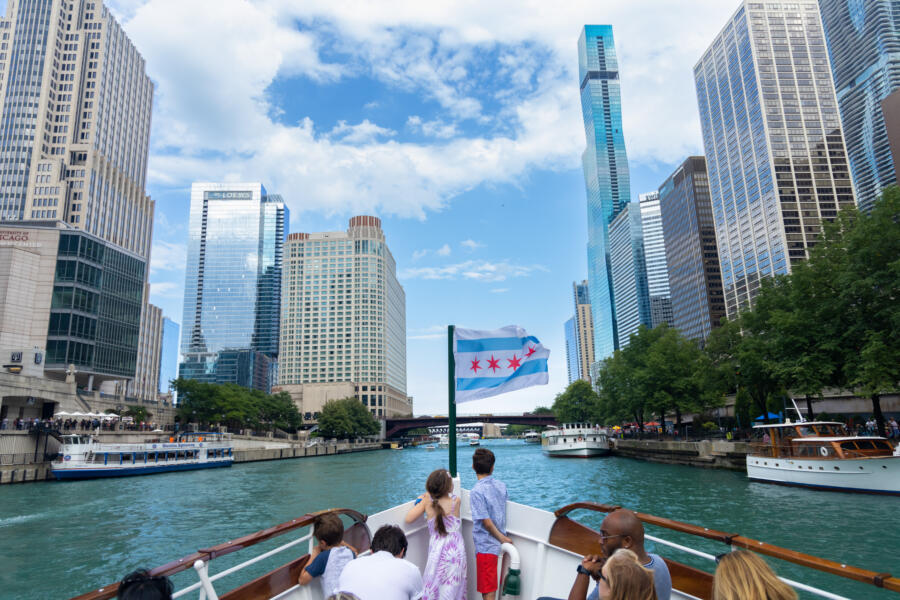 Chicago's stunning skyline is one of the most iconic in the world — and it's filled with history. As the birthplace of the skyscraper, Chicago has built a lasting architectural legacy that you can experience on a boat cruise for unbeatable views. We're also home to a treasure trove of Frank Lloyd Wright wonders (including a UNESCO World Heritage Site), the Pullman National Monument, and important landmarks in our neighborhoods and historic districts.
Dive into our acclaimed dining scene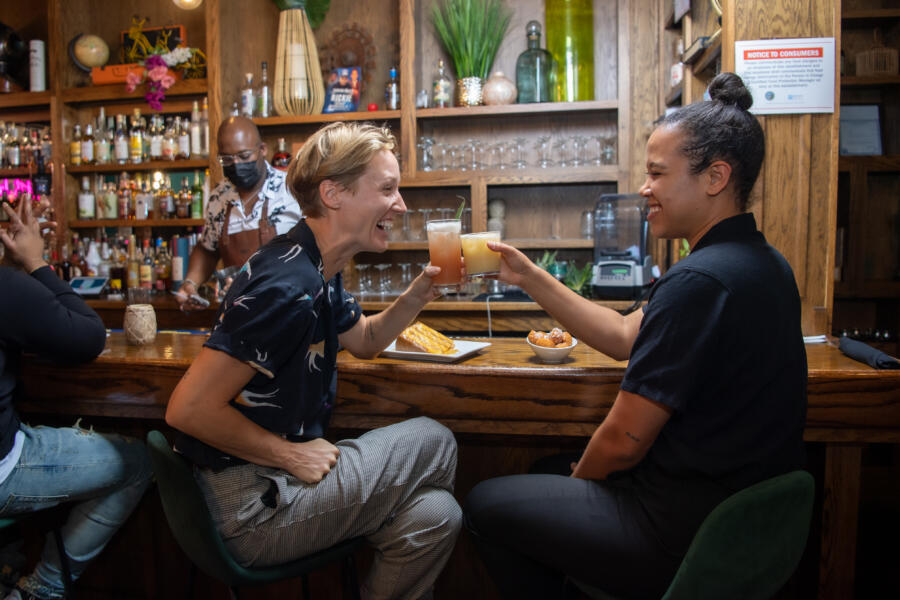 Chicago's award-winning dining scene is as diverse as the city itself. We're home to the prestigious James Beard Awards ceremony (along with plenty of past winners), along with 71 Michelin-awarded restaurants. Come get a bite of everything from classic Chicago eats (like deep dish pizza or an authentic jibarito) to globally inspired cuisine in our international neighborhoods to once-in-a-lifetime dining experiences like Alinea and Kasama.
Explore Chicago's food and drink scene
Feel the beat of our live music scene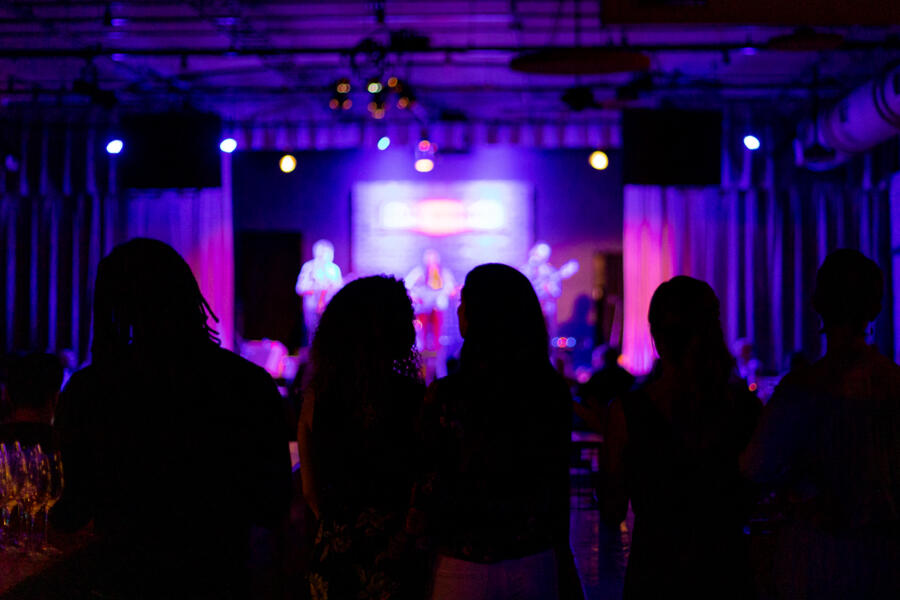 Chicago-style jazz. Amplified blues. House music. These are just a few of the genres with deep Chicago roots. Our city has always been the proud home of genre-defining artists, bucket-list music festivals like Chicago Blues Festival and Lollapalooza, famed stages like Buddy Guy's Legends and the Green Mill, and our own undefinable big-city sound. Maybe that's why the energy of our live music scene is truly one of a kind. Come hear it all for yourself.
Discover new worlds at our museums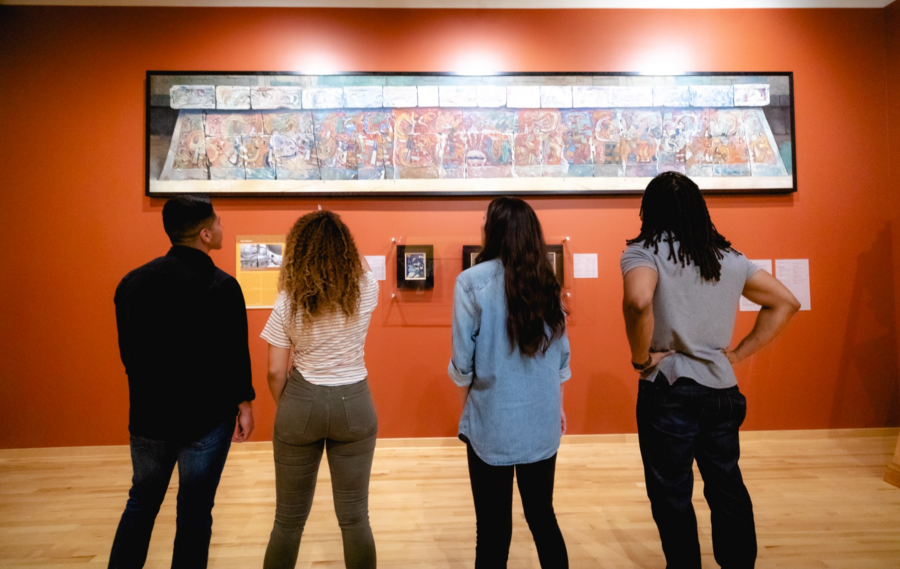 Our world-renowned museums know no bounds — you can travel through outer space at the Adler Planetarium, uncover ancient Egyptian mysteries at the Field Museum, come face to face with a beluga whale at the Shedd Aquarium, admire Impressionist masterpieces at the Art Institute of Chicago, or step inside a whirling tornado at the Museum of Science and Industry. You'll also find contemporary galleries, interactive spaces, cultural heritage museums, and so many more unique museum experiences.
Find endless outdoor adventures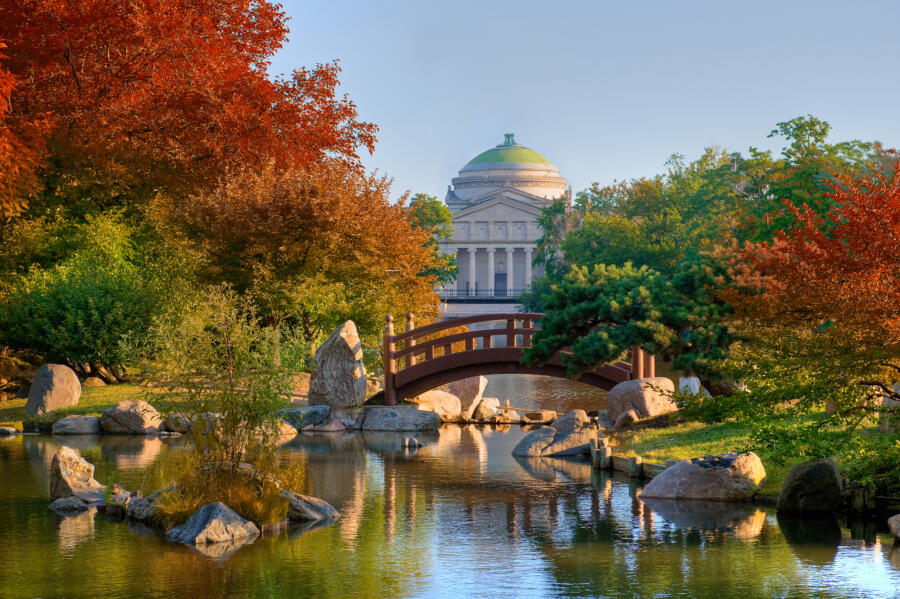 There's a reason they call Chicago "a city in a garden." Bask in the beauty of our two sparkling waterfronts — the sandy shores of Lake Michigan and the bustling Chicago Riverwalk — where you can walk, boat, kayak, dine outdoors, or just enjoy the view. And you'll find plenty of scenic green spaces tucked away throughout our neighborhoods, including the peaceful Japanese garden in Jackson Park, lush lily ponds at Lincoln Park, and the soaring glass conservatory in Garfield Park.
Feel the warmth of a welcoming community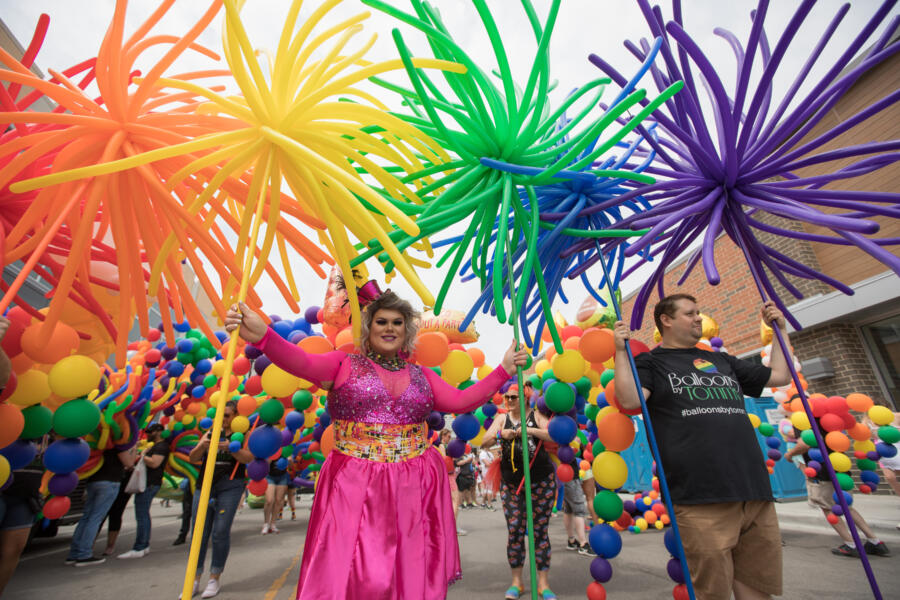 Chicago has a way of making everyone feel right at home. We're known as one of the most inclusive cities in the country, home to historic communities like Northalsted (the country's oldest official gay neighborhood) and monuments to LGBTQ+ history like The Legacy Walk and the Gerber/Hart Library. Come experience our diverse nightlife, LGBTQ-owned businesses, drag shows, and world-famous Pride celebrations every June.
Root for the home teams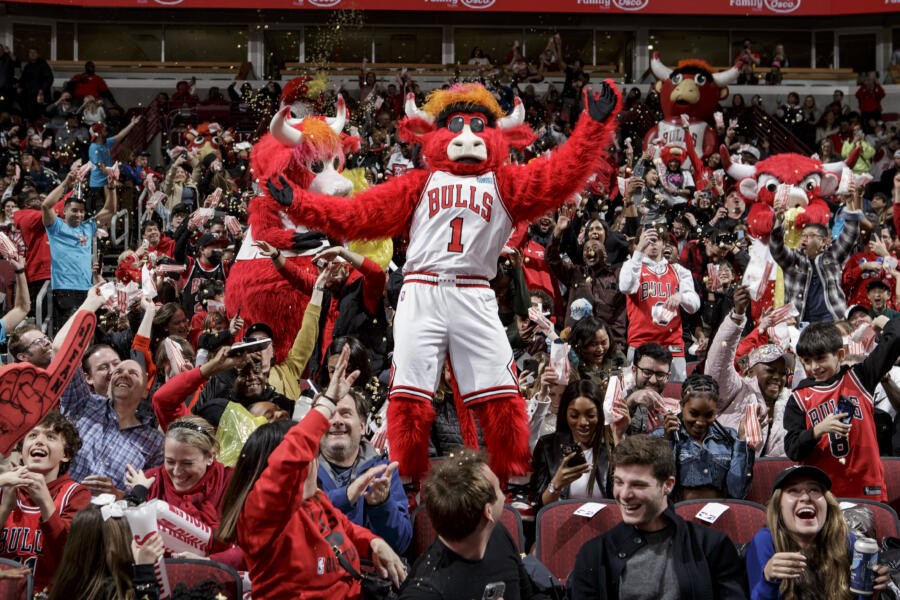 Chicago's sports legacy is known around the world. Nothing compares to our beloved teams, famous athletes, and devoted fans who bring energy to each and every game. Catch a game in one of our legendary stadiums — including the country's second oldest ballpark, the home court of WNBA champions, the lakefront Soldier Field, and the United Center where Michael Jordan dominated — and experience the unmatched electricity of Chicago sports.
Are you ready to keep exploring Chicago? Discover things to do, sign up for the latest Chicago updates, and start planning your visit now.