If you're a lover of all things unique, you'll want to take a step or two off the beaten path to discover Chicago's diverse neighborhoods, and the fascinating museums they're home to. From ancient art to military history, there's an out-of-the-ordinary museum collection to wow you.
Here are just 12 of the many to explore.
1. The Institute for the Study of Ancient Cultures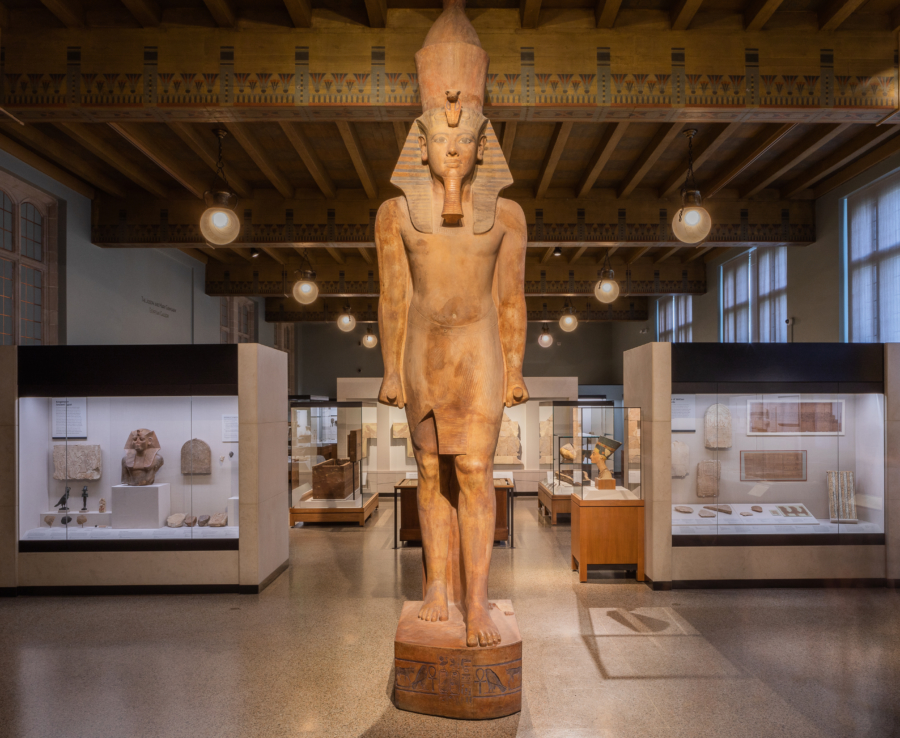 Imagine coming face-to-face with a colossal statue of King Tut. Picture gazing upon a set of shattered Persian plates from royal tables, broken when Alexander the Great destroyed Persepolis in 330 B.C. Visualize walking right up to a gigantic stone bull's head, knowing that it once flanked the portico of the 100-columned Throne Hall at Persepolis. There's all this and more at The Institute for the Study of Ancient Cultures, which houses a vast collection devoted to ancient Egypt, Nubia, Persia, Mesopotamia, Syria, Anatolia, and the ancient site of Megiddo, in addition to rotating special exhibits. Best of all, it's on the grounds of the University of Chicago in Hyde Park, an architecturally astounding Gothic Revival campus that's picture perfect throughout the year.
2. Intuit: The Center for Intuitive and Outsider Art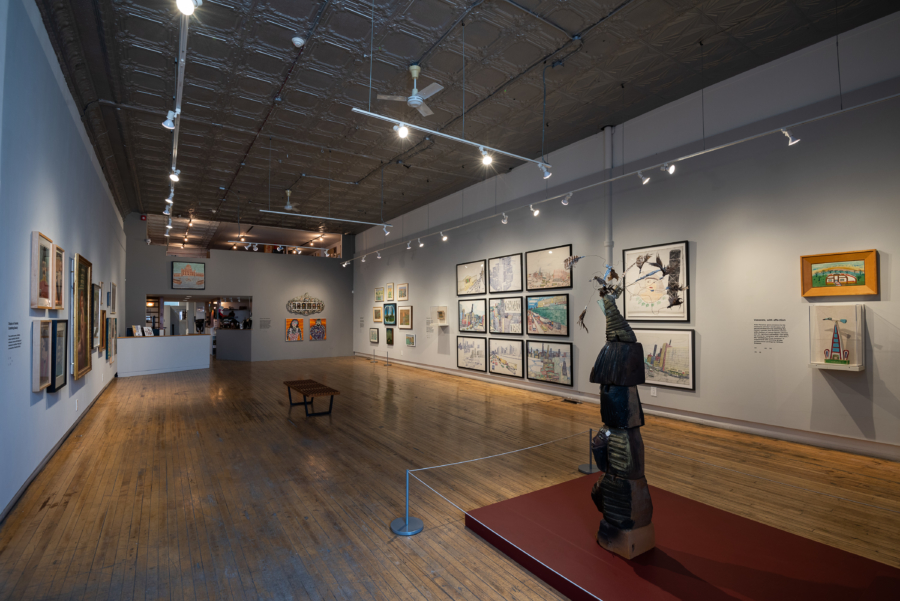 In a vibrant corner of funky West Town, you'll discover Intuit: The Center for Intuitive and Outsider Art, which is dedicated to collecting and displaying "the work of artists who demonstrate little influence from the mainstream art world and who instead are motivated by their unique personal visions." This intimate museum is a fascinating place to visit, with the Henry Darger Room Collection being a big draw. Darger's artwork and writings, most prominently The Story of the Vivian Girls, were discovered in 1973. The collection includes source materials, personal documents, and architectural elements, fixtures, and furnishings from the reclusive writer and artist's original room, recreating an exact replica of his Lincoln Park home and studio.
3. McCormick Bridgehouse & Chicago River Museum
Take a rare glimpse inside an operational, landmark bridgehouse at the McCormick Bridgehouse & Chicago River Museum. Located in a pretty spot beneath Michigan Avenue, alongside DuSable Bridge on the Chicago Riverwalk, you can actually watch the massive gears as they move Chicago's famous bridges up and down. Climb up the five-story bridgehouse, and you'll learn all about the Chicago River. And once you reach the very top, you'll be blown away by amazing 360-degree views of the city. Take a tower tour Fridays and Saturdays at 11 a.m. and 2:30 p.m. beginning in June, or sign up for one of the museum's special tours.
4. International Museum of Surgical Science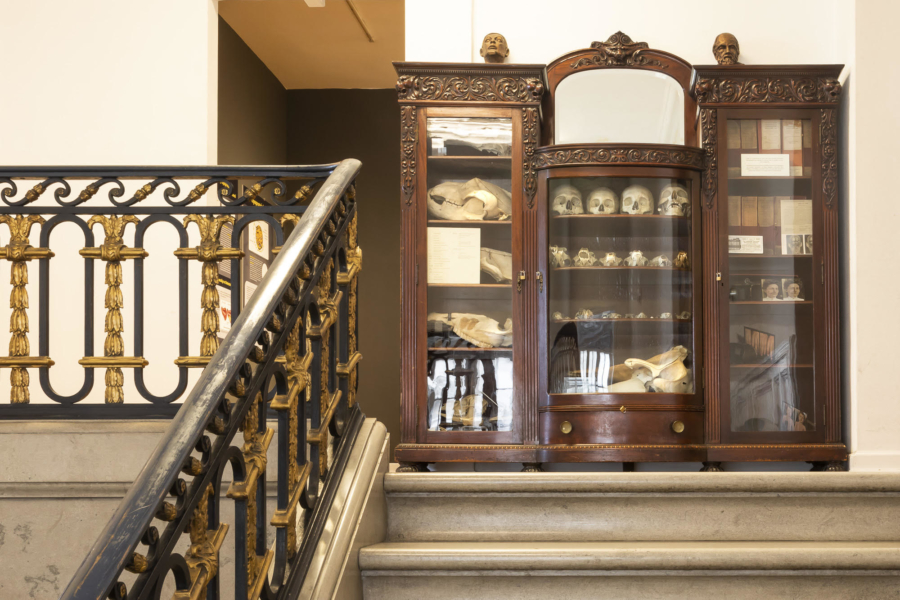 North America's only museum devoted to surgery, the International Museum of Surgical Science is housed in the historic Eleanor Robinson Countiss House, a stately mansion on near Lake Michigan. The museum maintains more than 10,000 square feet of public galleries over four floors, each illustrating the history of medicine, and displaying an exquisite permanent collection of art and artifacts. A couple of exhibits not to miss include a unique collection of trephined skulls from ancient Peru, an 1821 plaster cast of Napoleon's death mask, and mural panels by Italian painter Gregorio Calvi di Bergolo.
5. National Museum of Mexican Art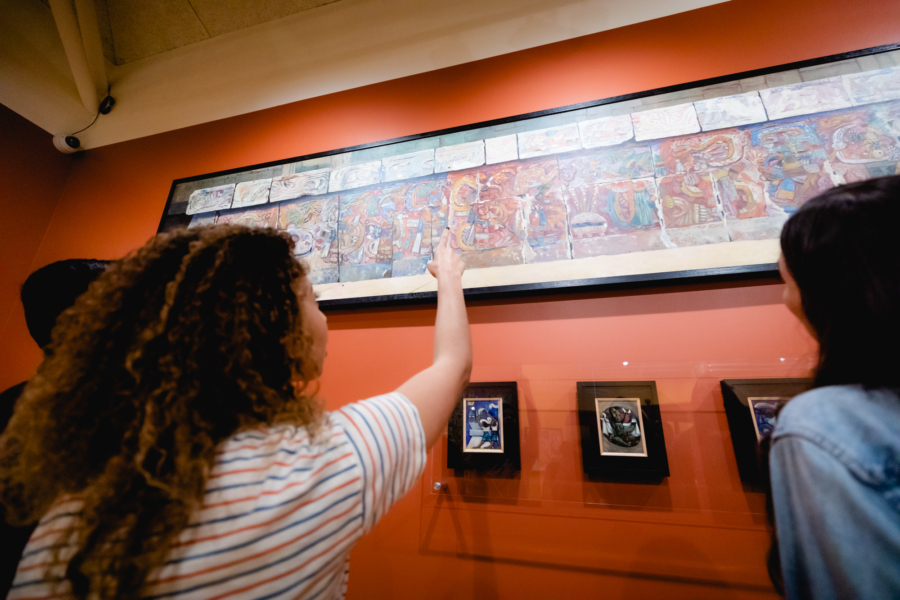 Immerse yourself in the richness of Mexican art and culture at the National Museum of Mexican Art, one of the largest Mexican art collections in the country. The museum showcases an astounding 3,000 years of creativity, with approximately 10,000 pieces on permanent display. Located in the heart of Chicago's Pilsen neighborhood, you'll discover a hub of Mexican culture and one of the city's best collections of street art and murals.
6. American Writers Museum
Located in the Loop right next to Millennium Park, the American Writers Museum explores the influence of American writers on our history, identity, and culture. Some of the museum's highlights include Paul O. Zelinsky's wonderful mural depicting 42 squirrels intensely engaged in reading 34 books that represent significant milestones in American children's literature, the Mind of a Writer Gallery, which offers insights into how writers think, and A Nation of Writers, which features 100 authors who together represent the evolution of American writing.
7. National Veterans Art Museum
The National Veterans Art Museum features a poignant collection that seeks to bridge the gap between the perception and reality of combat through art. This truly unique museum exhibits art both inspired by combat and created by veterans. The permanent collection includes more than 255 veteran artists and consists of more than 2,500 works, including paintings, photography, sculpture, poetry, murals, and music.
8. Ed Paschke Art Center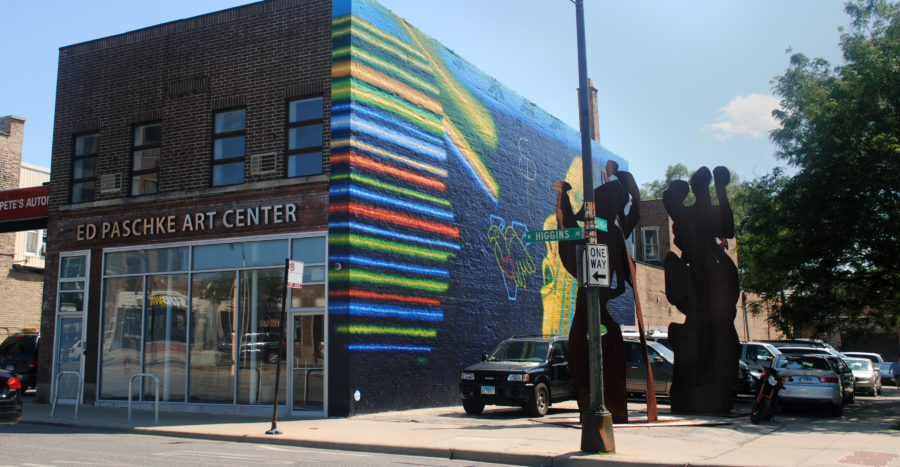 Established on June 22, 2014, on what would have been Ed Paschke's 75th birthday, the Ed Paschke Art Center has made it its mission to preserve and provide public access to the work of this legendary pop artist. The center represents the largest collection of Paschke's work on permanent public view anywhere in the world, and highlights the artist's considerable influence over the international contemporary art and pop art scene.
9. Heritage Museum of Asian Art
Founded in 2014, the Heritage Museum of Asian Art houses works that span a vast range of Asian cultures and time periods. The museum's collection includes archaic and modern jades, Neolithic pottery, imperial porcelains, Chinese snuff bottles, scholar's objects, textiles, bronzes, and a whole lot more. Classical Chinese furniture also adorns the galleries. Thirty-minute tours are offered for $2 per person but need to be scheduled ahead of time. The museum is located in Chicago's Chinatown, which is itself a cultural treat for the senses.
10. Chicago Maritime Museum
The Chicago Maritime Museum in Bridgeport holds a fascinating collection of approximately 6,000 pieces, including watercraft, models, articles, books, displays, art, and images, all of which preserve the city's maritime history. Don't miss the canoe collection, retrieved from as far as Europe, Africa, South and Central America, and Polynesia. You'll love the model ships, too.
11. Pritzker Military Museum & Library
At Pritzker Military Museum & Library, thousands of artifacts, books, posters, photographs, maps, and manuscripts, ranging from military medals to swords, tell America's history through the eyes of the citizen soldier. Take a tour any day of the week (free with admission) or wander collections ranging from WWII and Korean War training comics to medical research files on topics like early ambulances and Civil War nurses.
12. Museum of Contemporary Photography
Part of Columbia College, the small but mighty Museum of Contemporary Photography is one of Chicago's best-kept secrets. The museum's Midwest Photographers Project cycles through new and established Midwest photographers, each examining a different social experience, from the slums of Mumbai to electronics and teens. The museum's permanent collection keeps current on developing social issues and innovations in contemporary photography, highlighting new talent whenever possible.