Chicago's nightlife is a lot like the city itself — inclusive, diverse, and welcoming to all. It's also a whole lot of fun. Our gay and lesbian bars have a little bit of something for everyone, with late-night lounges, dance clubs,burlesque and drag shows, and long-standing neighborhood watering holes in almost every corner of the city. And each comes with their own unique history and vibe.
Check out some of the best gay bars and clubs to experience Chicago's LGBTQ+ nightlife scene.
Jeffery Pub
One of the city's oldest gay bars, Jeffery Pub is a neighborhood institution. The South Shore staple is also one of Chicago's first black-owned gay bars, making it all the more meaningful for the spot's many regulars. Don't miss the live entertainment, like karaoke nights, Silky Soul Sundays, and a lively dance floor featuring everything from pop to house music.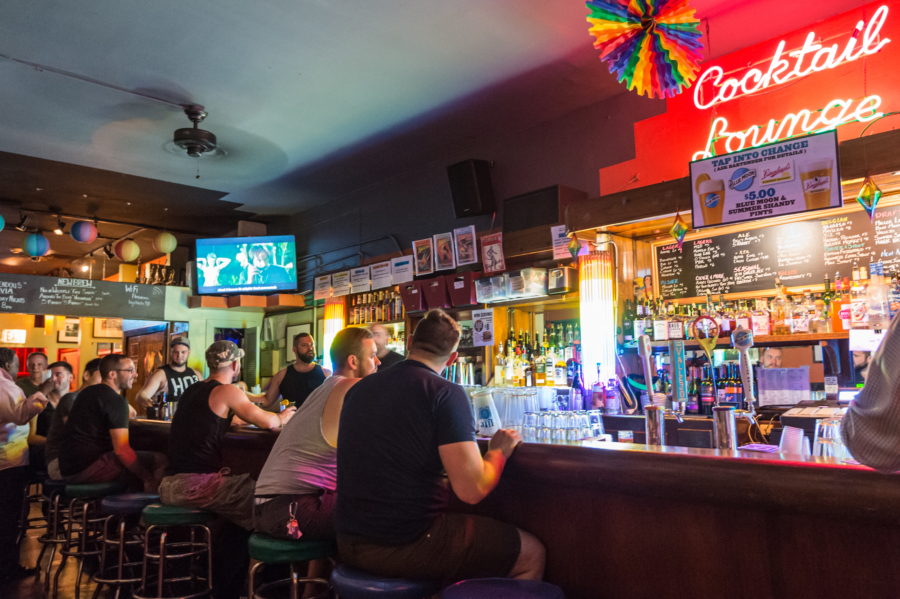 Big Chicks
This lively and colorful spot is part LGBTQ hangout, part art gallery. The walls are plastered with the owner's personal collection of paintings and photos, including big names like Diane Arbus. But don't think for a second that makes the place feel pretentious — everyone is welcome at Big Chicks and everybody has a good time. Come for trivia, the free Sunday night buffet, and the themed dance parties — then come back the next morning for brunch at attached sister restaurant Tweet.
The Closet
You can't talk about gay bars in Chicago without talking about Northalsted (also known as Boystown). This LGBTQ nightlife mecca has a bar or club on every corner, and The Closet is one of the originals. This neighborhood institution has been welcoming bar-goers since 1978. The laidback spot is primarily known as a lesbian bar, but all are welcome. Grab a drink, play some free darts, and mingle with the diverse crowd of regulars.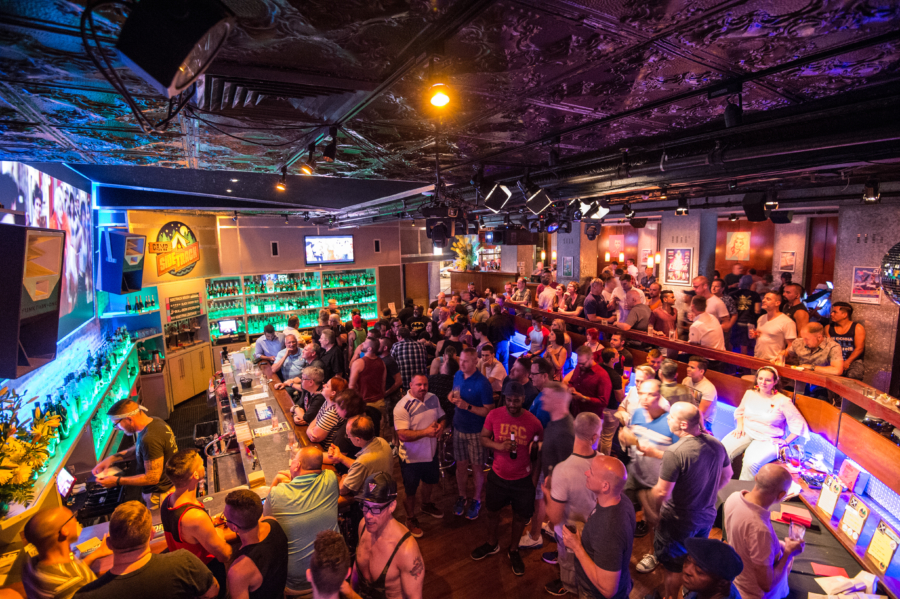 Sidetrack
This LGBTQ-owned hotspot is one of the most popular bars in Northalsted. Open since 1982, Sidetrack is famous for their sprawling layout (it encompasses multiple levels and rooms that fit more than 1,000 party-goers), huge video screens playing new and classic music videos, and an endless supply of boozy slushie drinks. The owners are also local activists who helped pass local anti-discrimination legislation in the 1980s.
Nobody's Darling
In Andersonville, Nobody's Darling is a black-owned, queer cocktail bar designed for women. One of the city's newest lesbian hot spots, it's quickly becoming known for its classy, sexy vibe and great cocktail menu that includes elevated classic, extra boozy drinks, and alcohol-free/CBD options. Come for happy hour, Sunday afternoon mimosas, or late night.
Second Story
Looking for a gay bar near downtown Chicago? This old-school spot is the place. Tucked away above the bustling streets of Streeterville, Second Story is a relaxed refuge that's remained virtually unchanged since it opened 35 years ago. The bar is one of the last remnants of "Tower Town", a former bohemian enclave that was known as an epicenter of LGBTQ life in Chicago.
Roscoe's Tavern
A Northalsted essential, the welcoming Roscoe's Tavern has been a go-to for the local LGBTQ community for more than 30 years. Come for the drink specials, pool table, and outdoor patio — and stay for their famous Roscoe's Drag Race, billed as the city's longest-running amateur weekly drag competition. Other popular events include dueling pianos, themed dance nights, and karaoke hosted by Chicago cabaret legend Honey West.

Marty's Martini Bar
Marty's Martini Bar manages to be cozy, comfortable, and upscale all at once. Tucked away in Andersonville, Marty's has made a name for itself thanks to its inclusive vibe, excellent service, and, of course, their stellar cocktails. Grab a seat inside the dimly lit bar, or head outside on the intimate patio. Either way, expect a top-notch experience.
La Cueva Night Club
This popular Little Village spot has their own slice of LGBTQ history — they're known as one of the oldest Latinx drag bars in the country. La Cueva is a go-to for dancing, with regular karaoke and drag events. 
The SoFo Tap
The SoFo Tap is the epitome of a laid back neighborhood bar. It features a spacious outdoor beer garden, classic jams on the jukebox, and a selection of works by local artists. Things get a little rowdier later in the evening, especially during themed events like Frat Night and Chicago's Best Bear Night. Their motto — no cover, no attitude — applies every night of the week.