Chicago is home to some of the largest LGBTQ+ celebrations in the country, from Pride Fest and Parade in June to the Reeling Film Festival in the fall. Check out some of Chicago's top gay events throughout the year.
May
International Family Equality Day at the Chicago Children's Museum 
International Mr. Leather
June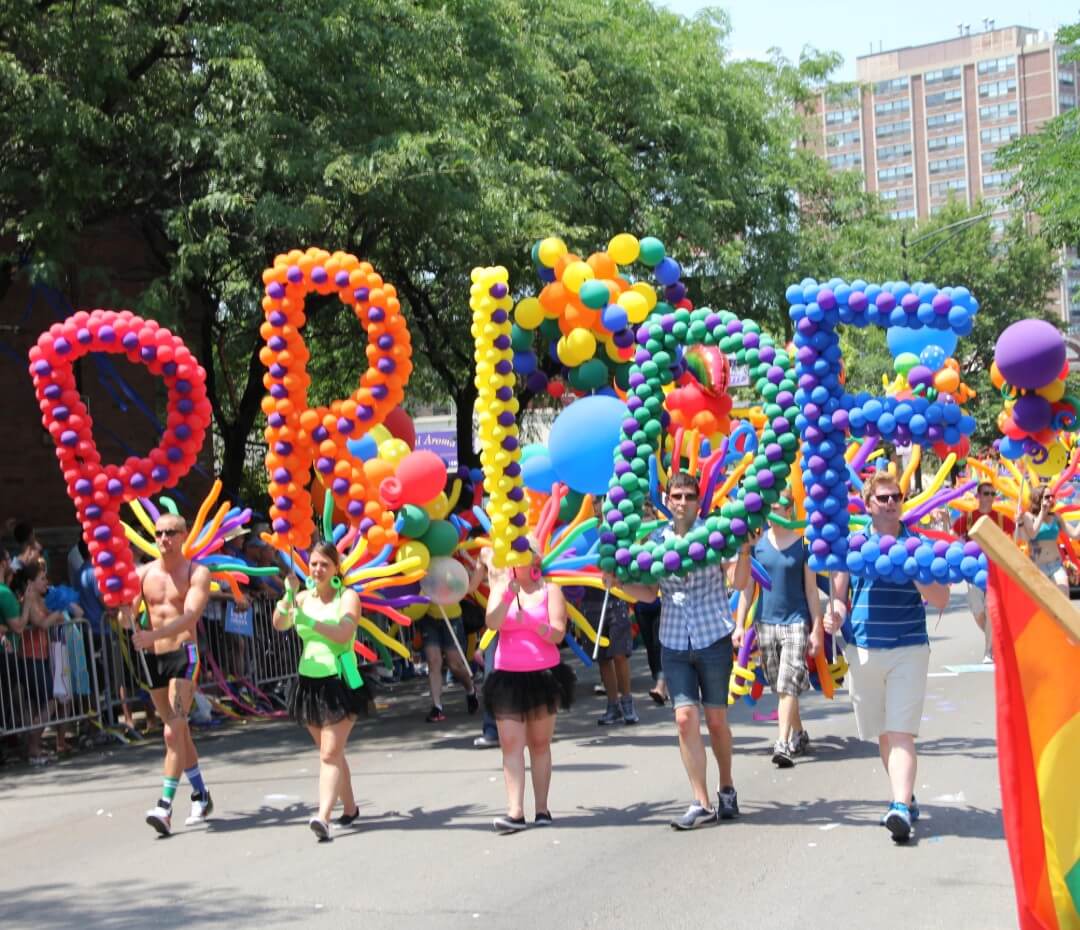 Andersonville Midsommarfest
Chicago Pride Fest
Chicago Pride Parade
Back Lot Bash 
Proud to Run 5K/10K/Half Marathon
Chicago's Dyke March 
Navy Pier Pride
August

September
Reeling: The Chicago LGBTQ+ International Film Festival
October
Haunted Halsted Halloween Parade
Costuming with Drag Queens at Chicago Children's Museum
Year-round
Pride Films and Plays at the Pride Arts Center
Fabitat at Beauty Bar
Showtunes at Sidetrack
Slo 'Mo at The Whistler
Off Chances at Danny's
Peach pop-up events, citywide
Check out more upcoming LGBTQ+ events in Chicago.