Chicago is home to some of the largest LGBTQ+ celebrations in the country, from Pride Fest and Parade in June to the Reeling Film Festival in the fall. Check out some of Chicago's top gay events throughout the year.
May
International Family Equality Day at the Chicago Children's Museum: The first Sunday in May is a time to celebrate and recognize the diversity of LGBTQ families around the world. The Chicago Children's Museum marks the occasion with a full day's worth of activities and festivities.
International Mr. Leather: This international conference and competition, held annually in Chicago since 1979, includes speakers, socials, themed dance parties, and a leather market.
June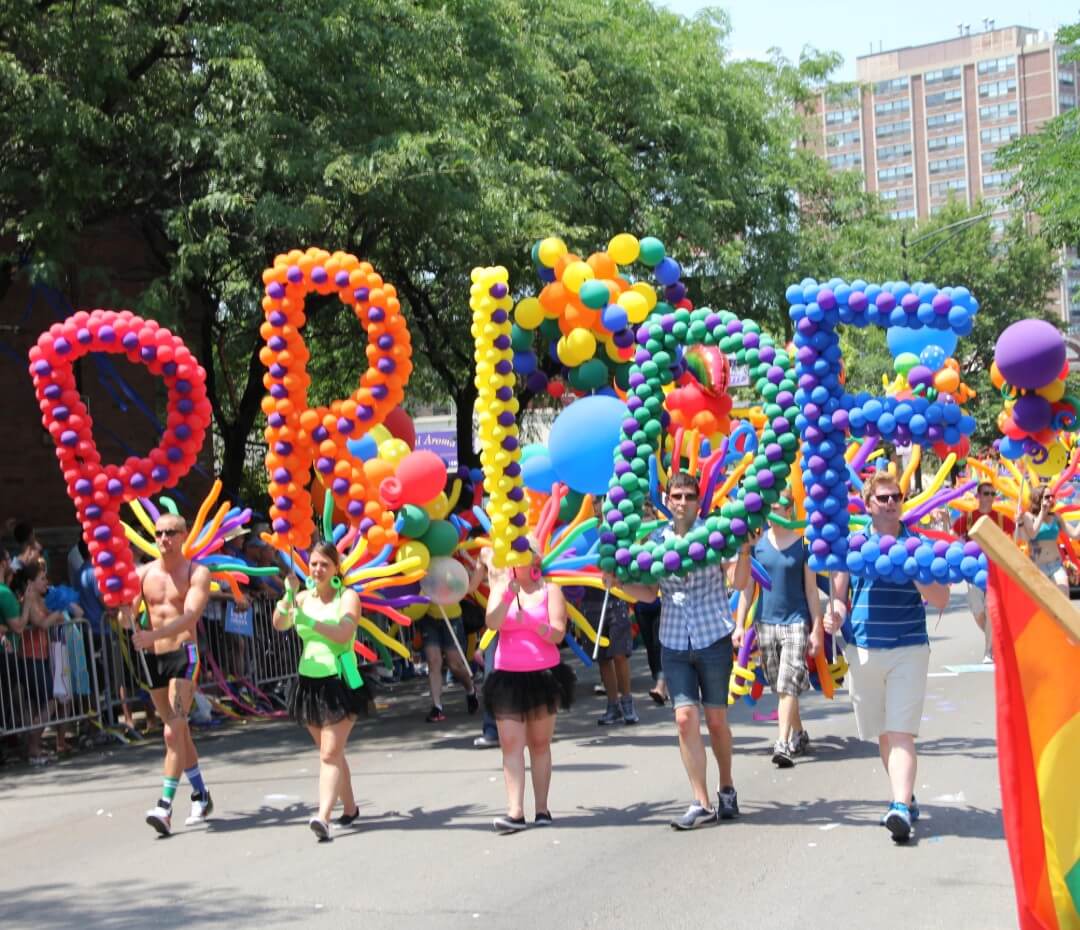 Andersonville Midsommarfest: This diverse neighborhood hosts one of Chicago's most beloved street festivals each June. Midsommarfest celebrates the area's Swedish roots and LGBTQ+ community with food, entertainment, artisan vendors, and more.
Chicago Pride Fest: In the historic Northalsted neighborhood, Chicago's Pride Fest is a massive two-day celebration with multiple music stages, drag shows, DJs, dancing, and more.
Chicago Pride Parade: This legendary event is one of the largest Pride celebrations in the country. The famous four-mile procession has been wrapping up Pride month in Chicago for more than 50 years.
Pride in the Park: A new two-day music festival, Pride in the Park is held in downtown Grant Park, the site of Lollapalooza and other iconic events. The event donates a portion of ticket sales to Center on Halsted, an LGBTQ community center.
Back Lot Bash: This events kicks off with a Pride Family Fest and follows with two days of a signature outdoor music festival. The Andersonville event is one of the best-attended Pride events dedicated to women.
Proud to Run 5K/10K/Half Marathon: Run along the lakefront for a great cause at the Proud to Run race, featuring multiple distance options. This event has raised more than $600,000 for the local LGBTQ+ community.
Chicago's Dyke March: As a celebration of reclaiming the word "dyke," the Chicago Dyke March is a grassroots mobilization that honors dyke, queer, bisexual, and transgender people.
Navy Pier Pride: This annual free event consists of a full day of family-friendly festivities in honor of the LGBTQ+ community, including Storytime with Drag Queens, live performances, special film presentations, and more.
August
Northalsted Market Days: Billed as one of the biggest street fests in the country, this multi-day festival is all about life and community in Chicago's historic Northalsted district. The event includes live music on five stages, DJs and dancing, vendors, food, and more.

September
Reeling: The Chicago LGBTQ+ International Film Festival: The second longest-running film festival of its kind, Reeling showcases the artistic contributions of LGBTQ+ filmmakers, with a mission to educate and counteract stereotypes.
October
Haunted Halsted Halloween Parade: The city's biggest neighborhood Halloween event, this spooky spectacle takes over the Northalsted neighborhood with a costume contest, choreographed dances, a pup crawl, and more.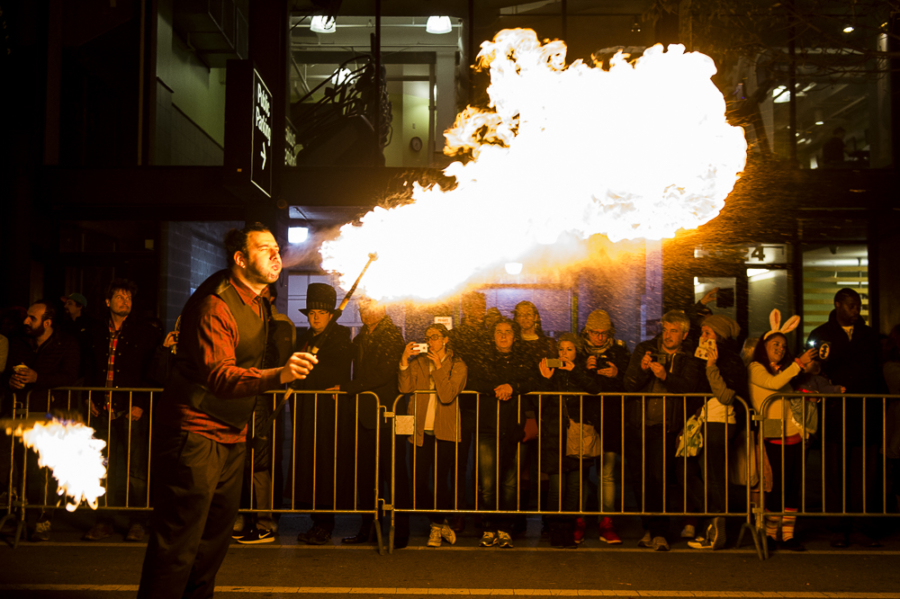 Year-round
Pride Films and Playsat the Pride Arts Center: The mission of Pride Films and Plays, a non-profit theatre company, is to improve the quality of LGBT theater and film. Special events like TransFest and LezFest bring attention to underserved artists and audiences.
Fabitat at Beauty Bar: This 'LGBT extravaganza' at this West Town bar takes place every second and fourth Wednesday of the month.
Showtunes at Sidetrack: Showtune Sundays are a beloved event at this popular LGBTQ bar in Northalsted. Other events include RuPaul's Drag Race viewing parties, all things Beyoncé, and more.
Slo 'Mo at The Whistler: From club nights and concerts to comedy, Slo 'Mo aims to create spaces that are affirming, intergenerational, and uplift local queer creatives and community.
Peach pop-up events: This event series is dedicated to unifying and celebrating LGBTQ+ women through music, drinks, food, art and visually stimulating entertainment.
Check out events calendar for more upcoming LGBTQ+ events.