Want to do Chicago on the cheap? There are tons of free museums, cultural attractions, and things to do all over the city. Get a tour from a local, check out cutting-edge exhibits, catch a free classical concert beneath the world's largest Tiffany dome — all for no cost.
Here are 30 free things to do to add to your budget-friendly Chicago itinerary. And don't forget to check out free museum days throughout the year.
1. Chicago Cultural Center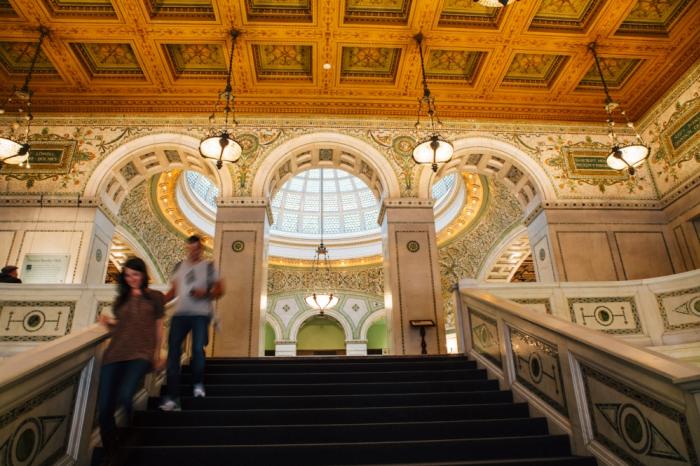 This historic landmark hosts hundreds of free programs year-round. Take a free building tour to see the world's largest glass Tiffany done, check out the schedule of free events and exhibits, catch one of the weekly classical music concerts to blues, jazz and more. Also check out the daily Chicago Cultural Center schedule for free dance performances, film screenings, seminars, and theatrical events. 77 E. Randolph St., Loop
2. Chicago Greeter neighborhood tours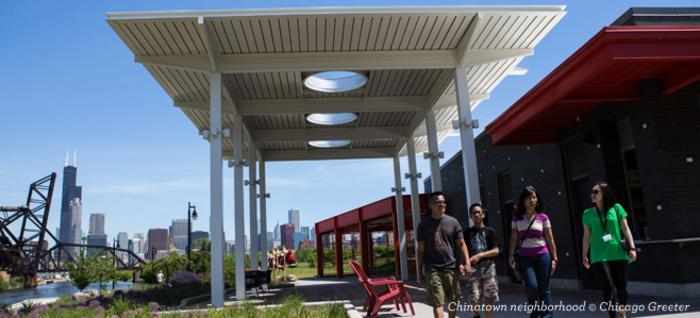 The Chicago Greeter program pairs knowledgeable (and friendly!) locals with Chicago visitors for an informal, insider's orientation of the city and its many vibrant neighborhoods. Through customized, guided walks you can sightsee all across the city based on your particular interest areas, from public art and architecture to food and films.
3. Lakefront Trail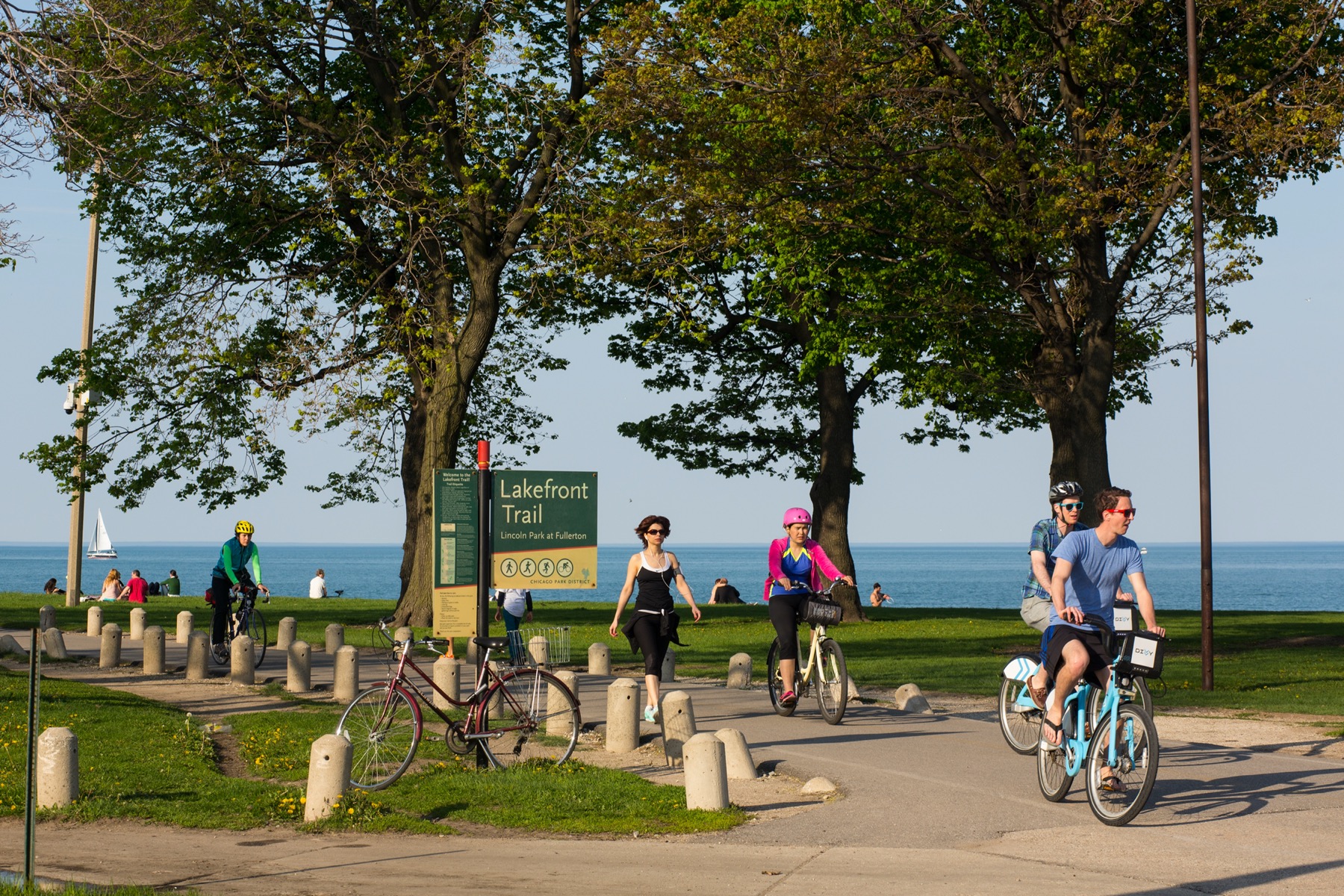 Hit the scenic Lakefront Trail to run, walk, bike or rollerblade with the blue waters of Lake Michigan to one side and gorgeous, green parks to the other. Along the trail, you'll find beaches, gardens, public art, playgrounds, tennis courts, and more. 5800 N. Sheridan Rd. to 7100 S. South Shore Drive
4. Chicago Riverwalk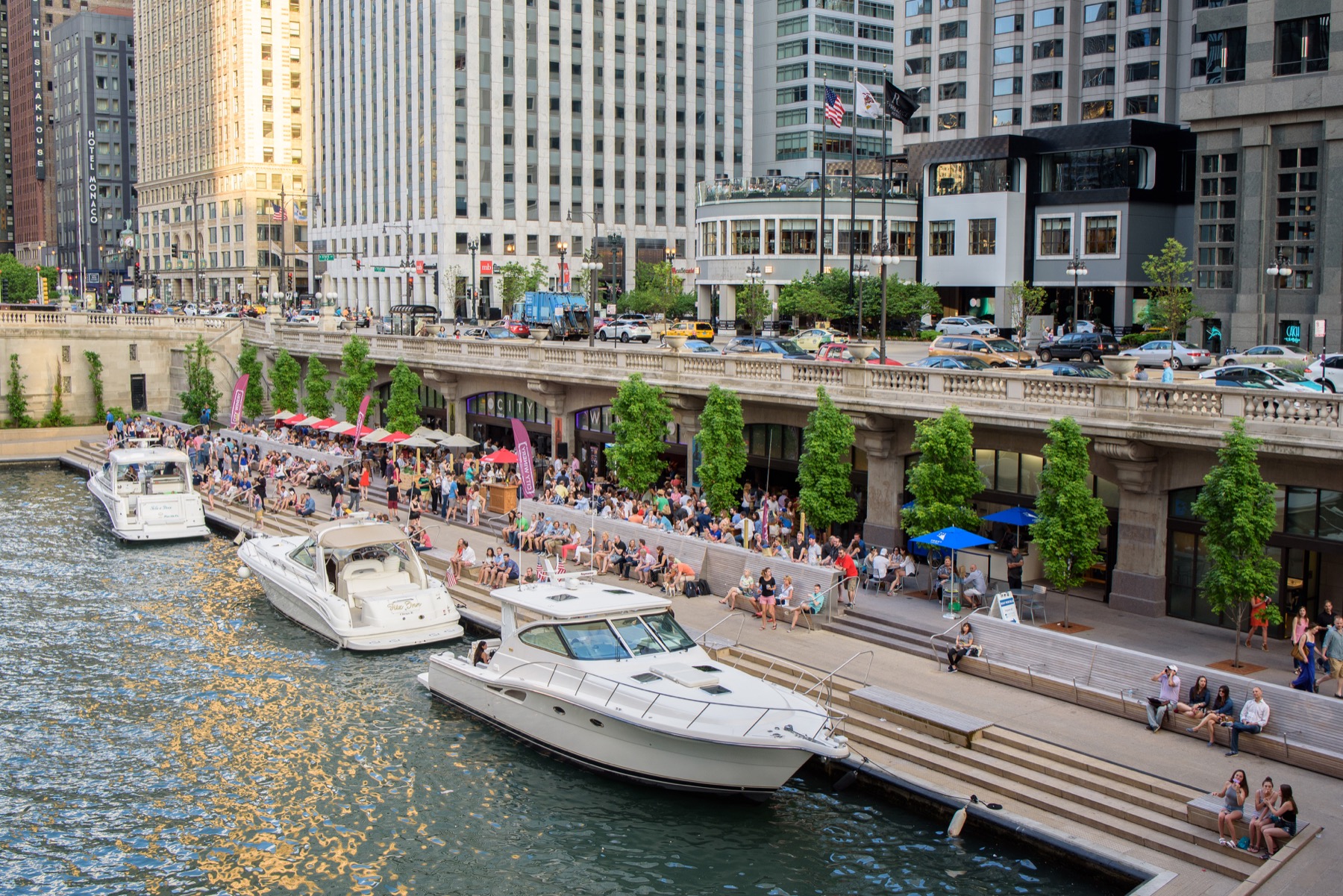 Walk along the award-winning Chicago Riverwalk, a scenic waterfront promenade that stretches through the heart of the city. Watch a bridge lift from inside the bridge house with a visit the McCormick Bridgehouse & Chicago River Museum(free on Sundays) and take in the world-famous architecture that lines the Chicago River. East Upper Wacker Drive from Lake Street to Jean Baptiste Point du Sable Lake Shore Drive
5. City Gallery at the Historic Water Tower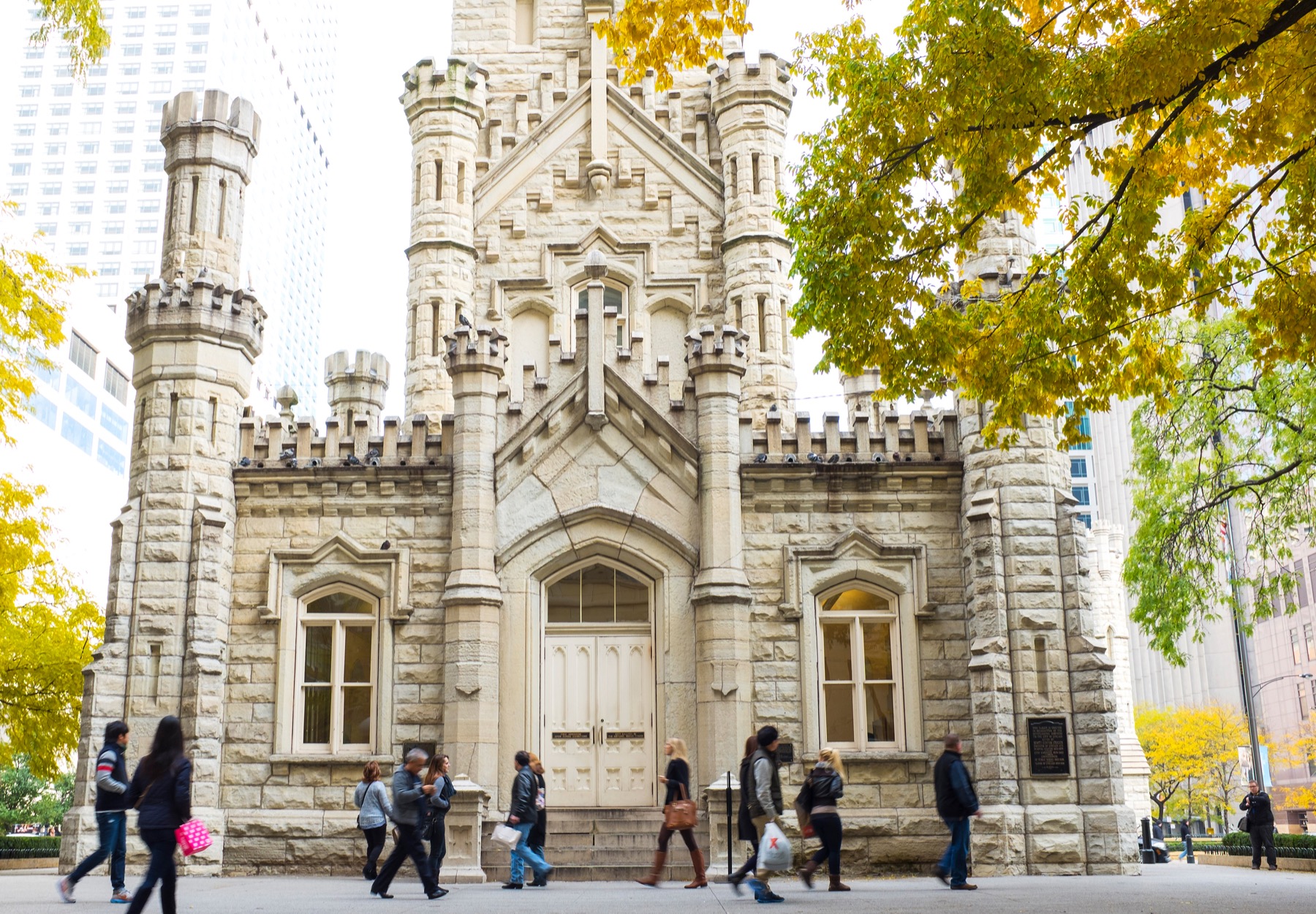 This treasured landmark on The Magnificent Mile has been transformed into a free art gallery for rotating exhibits featuring local photographers and artists. Constructed between 1867 and 1869, the Water Tower was one of the few buildings to survive the Great Chicago Fire of 1871. 806 N. Michigan Ave.
6. Clarke House Museum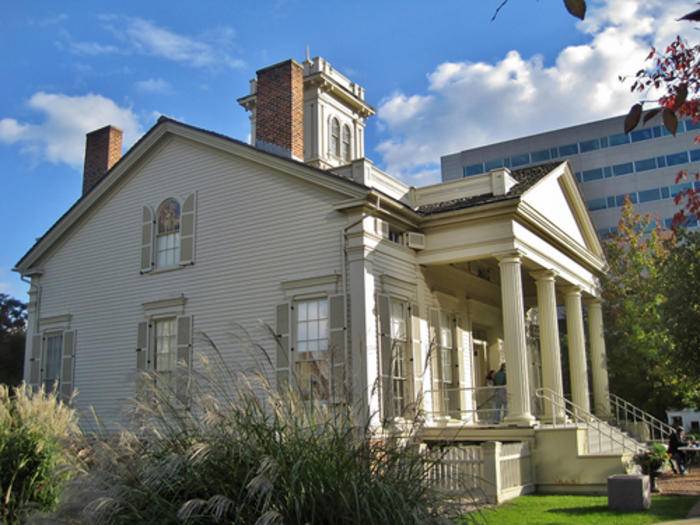 Located in the gorgeous Prairie Avenue Historic District, the Clarke House Museum is Chicago's oldest house, constructed for Henry B. Clarke in 1836. See what life was like for a family in Chicago during the city's early years, when much of the area was still undeveloped prairie. 1827 S. Indiana Ave.
7. Ed Paschke Art Center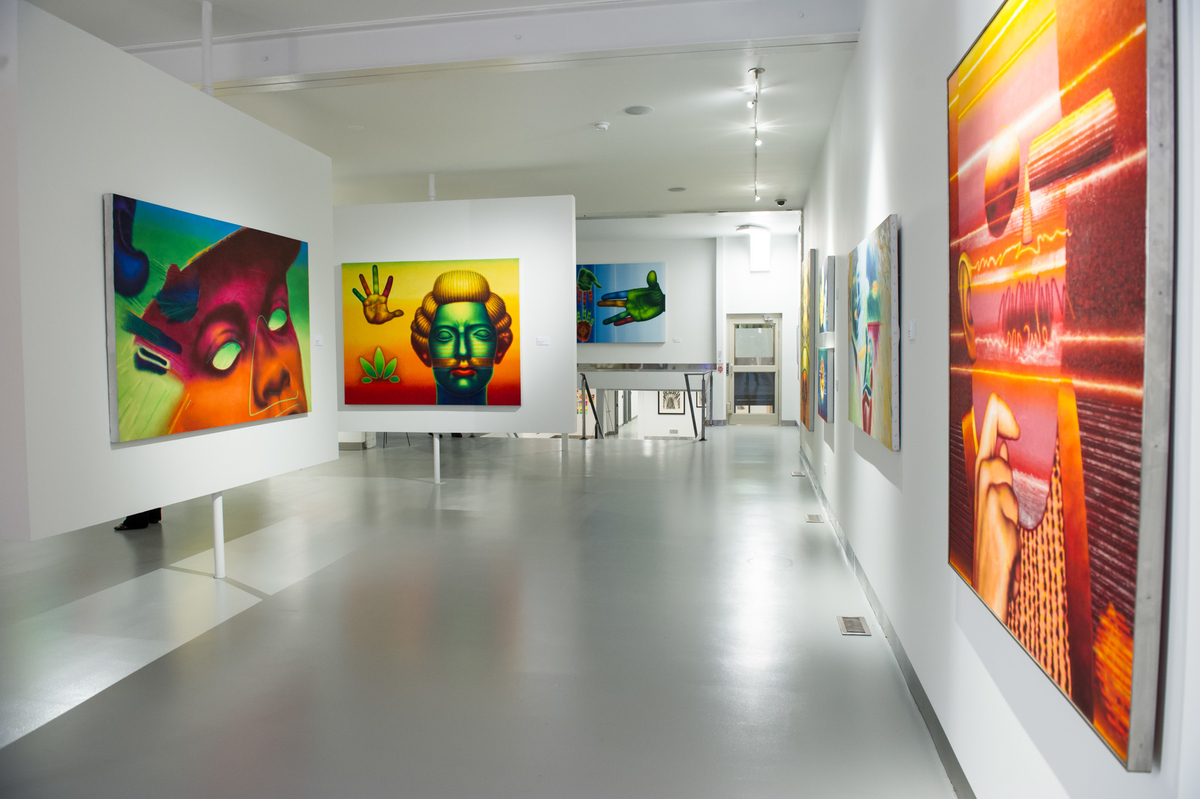 The mission of the Ed Paschke Art Center is to preserve and provide public access to the work of the legendary Chicago artist Ed Paschke and be a platform for artists to showcase their work. 5415 W. Higgins Ave.
8. Garfield Park Conservatory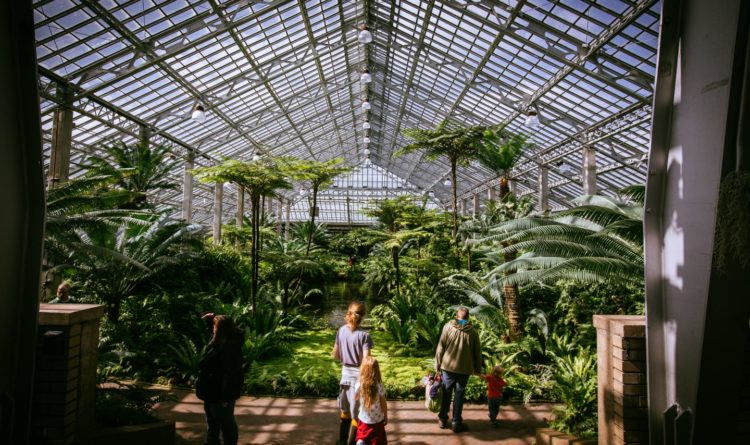 Explore exotic gardens under glass at the Garfield Park Conservatory. The stunning space has a half dozen greenhouses of rare and native species. 300 N. Central Park Ave.
9. Harold Washington Library Center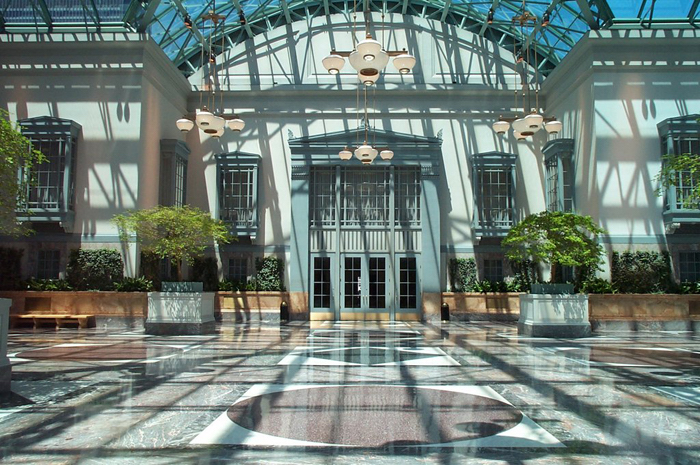 This is one of the largest public libraries in the world, filling a whole city block and housing more than 13-million published works. Check out the sun-filled Winter Garden and explore the art collection that features over 50 local and internationally known artists displayed throughout the halls and reading rooms. 400 S. State St.
10. Hyde Park Art Center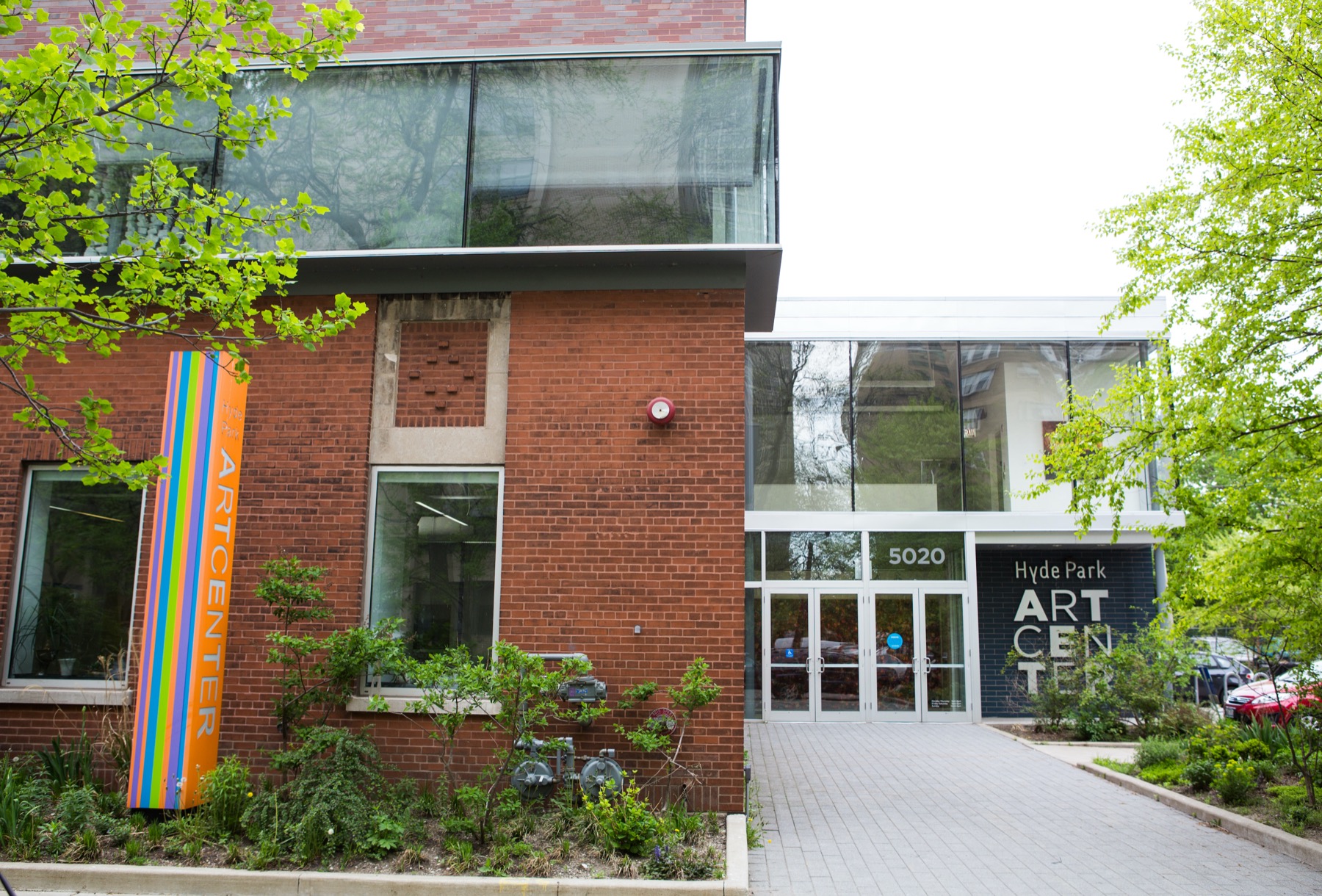 If you're looking for open-to-the-public gallery talks, poetry readings, musical performances, and art classes, Hyde Park Art Center offers free cultural exhibitions for visitors of all ages. 5020 S. Cornell Ave.
11. Intuit: The Center For Intuitive And Outsider Art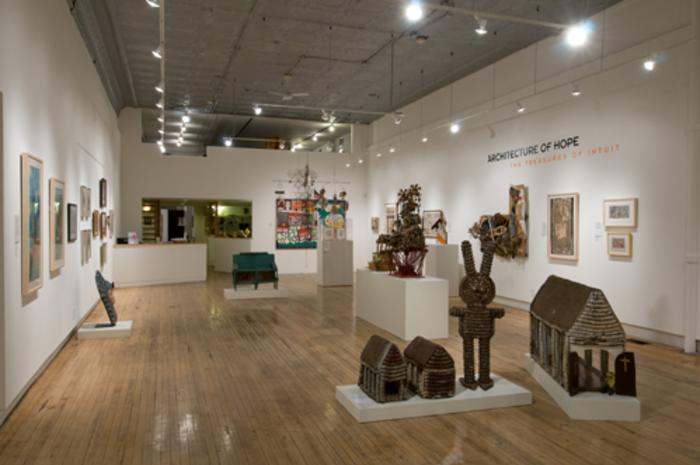 Established in 1991, Intuit is dedicated to presenting outsider art that falls outside the mainstream. It offers world-class exhibitions, a Permanent Collection with holdings of nearly 1,100 works of art, and educational programming for people of all interest levels and backgrounds. 756 N. Milwaukee Ave.
12. Jane Addams Hull-House Museum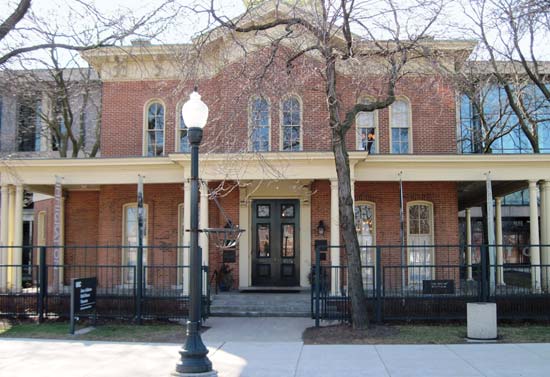 This settlement house was founded by Jane Addams, the first women to win a Noble Prize. Today, Jane Addams Hull-House is a free museum is dedicated to providing free exhibits and programs that focus on policy efforts and underserved communities. 800 S. Halsted St.
13. Lincoln Park Conservatory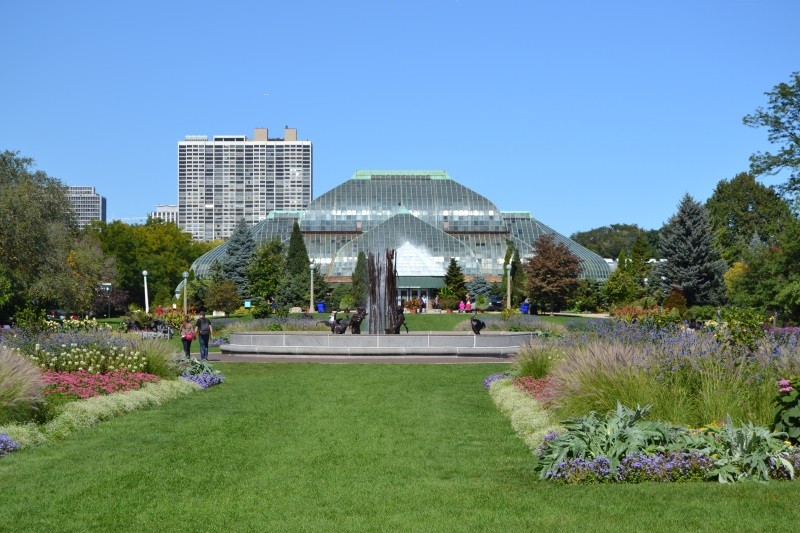 Located in stunning Lincoln Park, this conservatory displays stunning tropical flowers and foliage. No matter the season, this historic greenhouse feels like an exotic getaway. 2391 N. Stockton Drive
14. Lincoln Park Zoo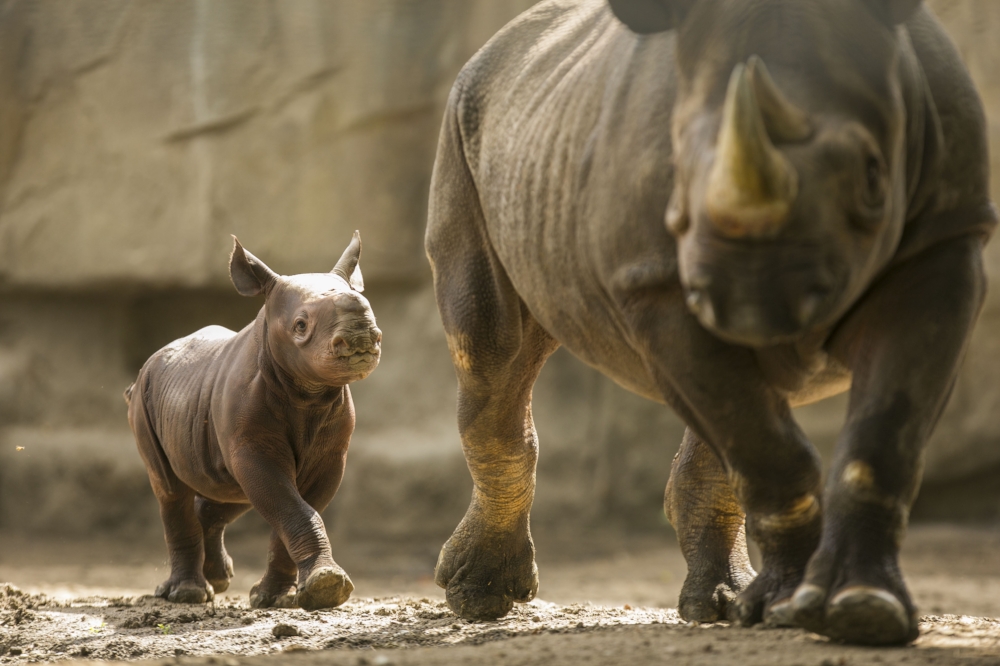 One of the only free zoos in the country, Lincoln Park Zoo is home to over 230 species of animals, including primates, reptiles, mammals, birds, and more. The zoo sits in the lushly landscaped Lincoln Park, which is also free and fun to explore. 2200 N. Cannon Drive
15. Maggie Daley Park Play Garden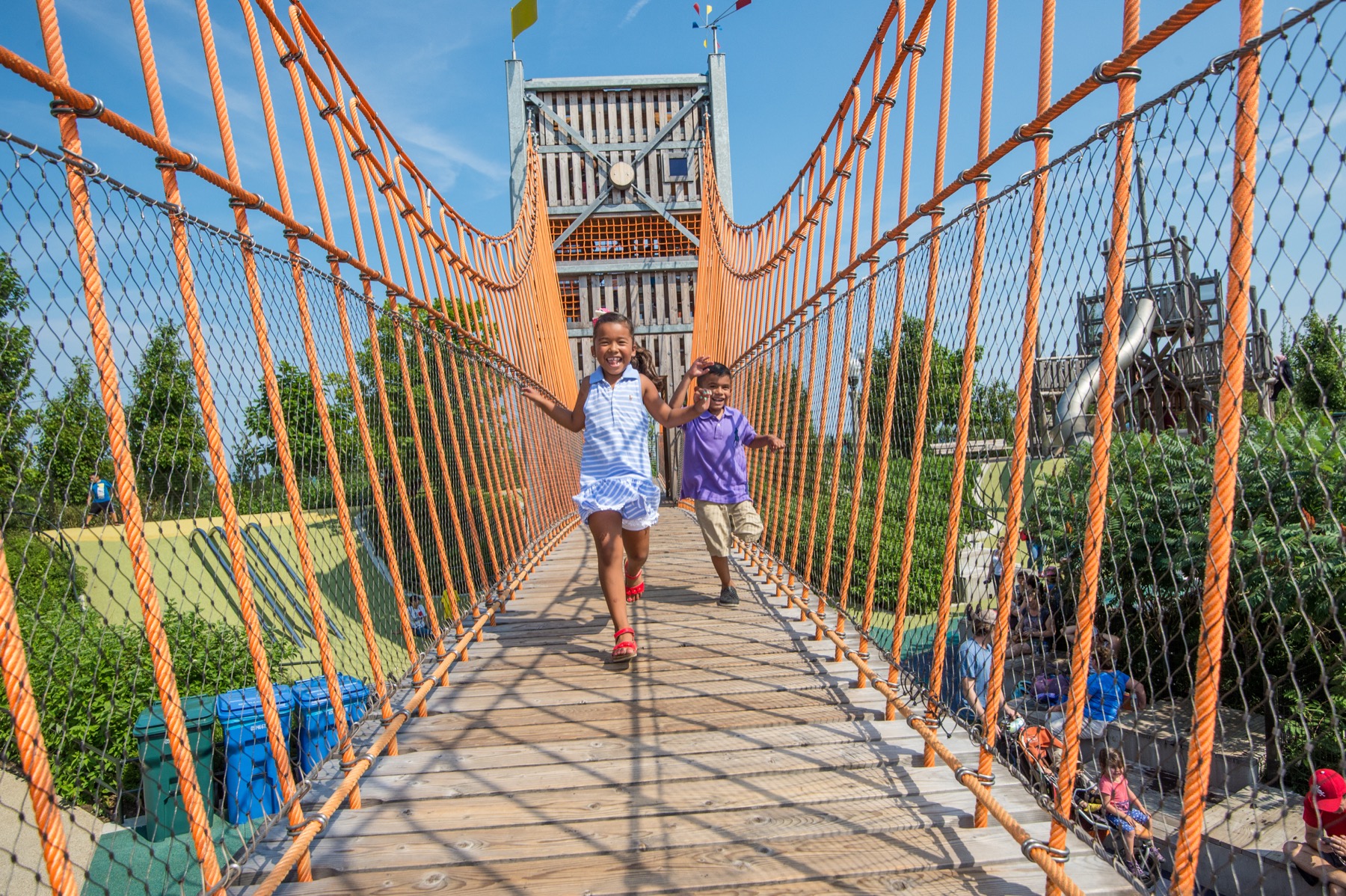 Located just east of Millennium Park, Maggie Daley Park is a sprawling play space inspired by classic children's tale, like Alice in Wonderland and Charlie and the Chocolate Factory. Kids of all ages will love the mini lighthouse, a life-sized ship, two climbing walls, 30-foot suspension bridge, skating ribbon, tennis courts, and several picnic groves. 337 E. Randolph St.
16. Millennium Park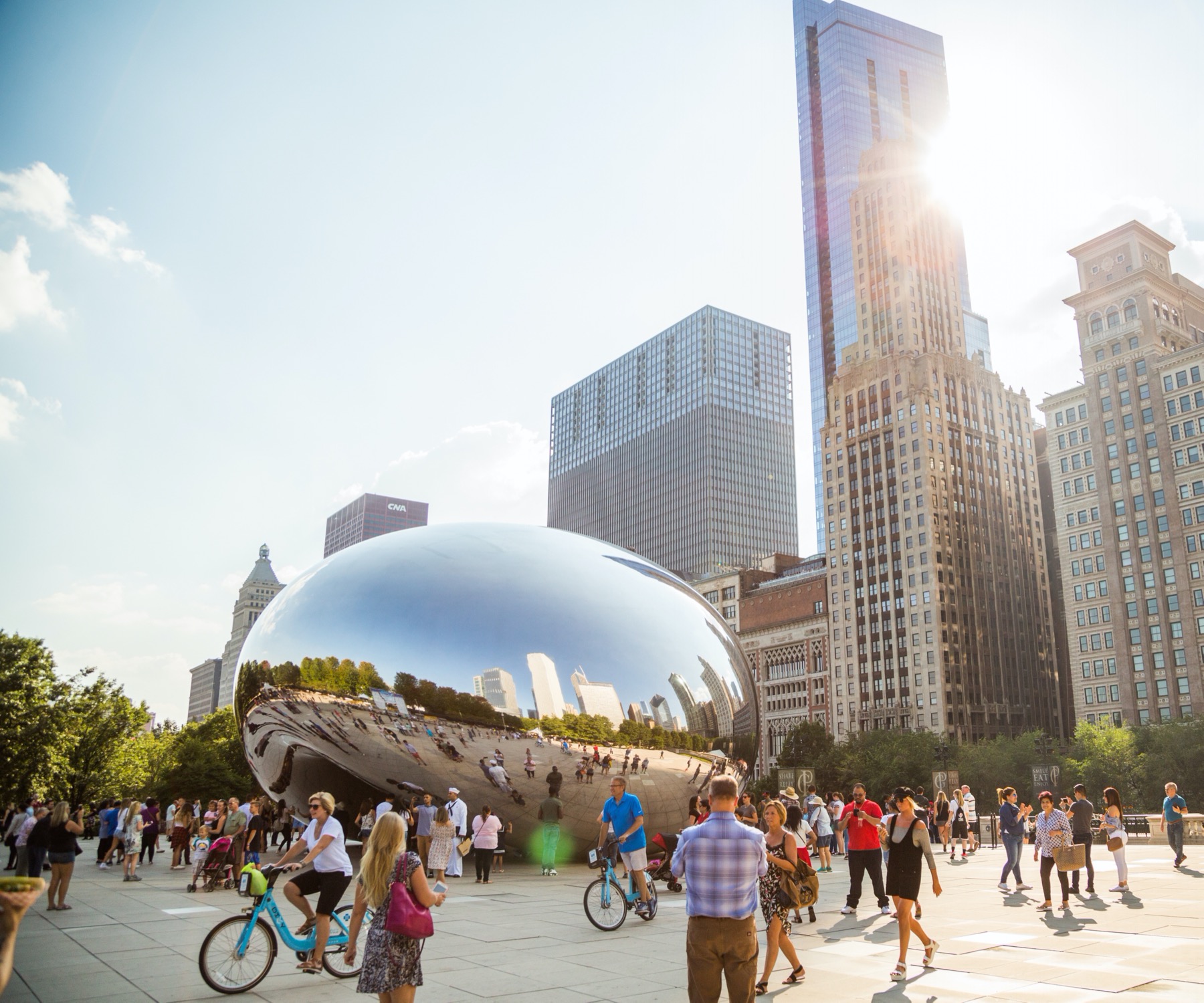 One of the state's most popular tourist attractions, Millennium Park features iconic public art (like Cloud Gate, aka "The Bean"), a soaring performance space where you can catch free movies and concerts (the Frank Gehry-designed Jay Pritzker Pavilion), and the tranquil Lurie Garden. 201 E. Randolph St.
17. Museum Of Contemporary Photography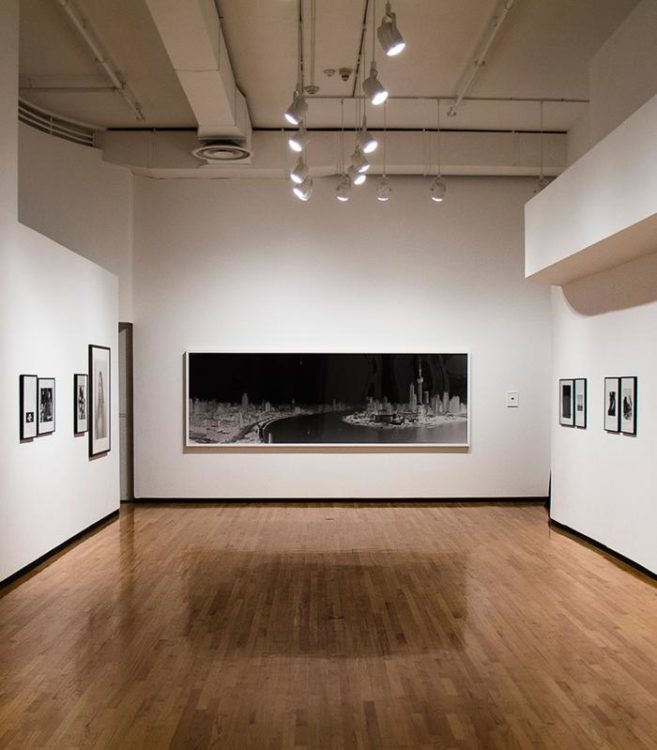 Columbia College's Museum Of Contemporary Photography is one of the only museums in the region devoted exclusively to photography. This cultural center aims to communicate the value of still images, artistic expression, and human thought. 600 S. Michigan Ave.
18. National Museum Of Puerto Rican Arts & Culture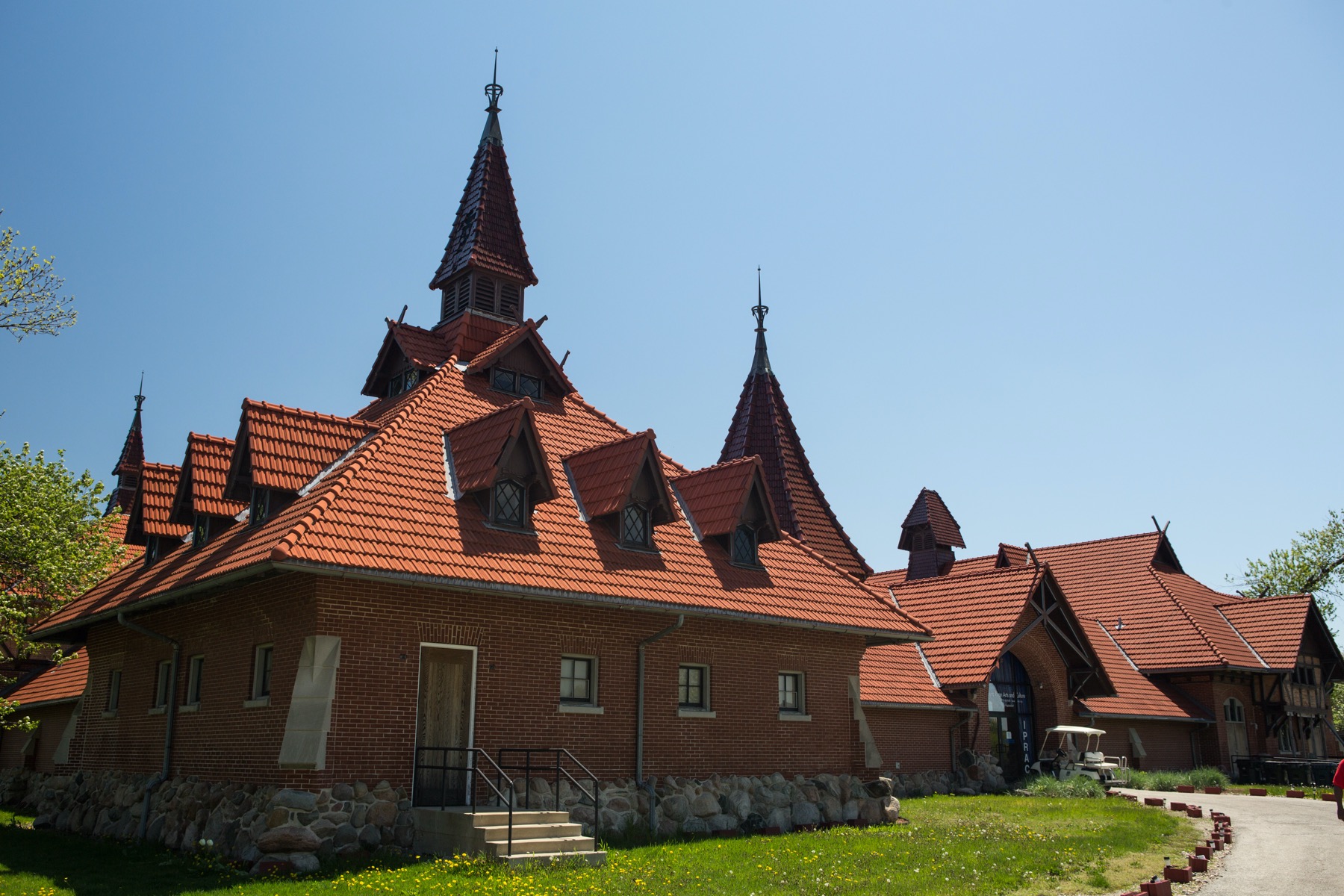 The National Museum Of Puerto Rican Arts & Culturecelebrates the culture of Puerto Rico features visual art exhibitions, hands-on community arts workshops, films in the park, and an annual outdoor fine arts and crafts festival.  3015 W. Division St.
19. National Veterans Art Museum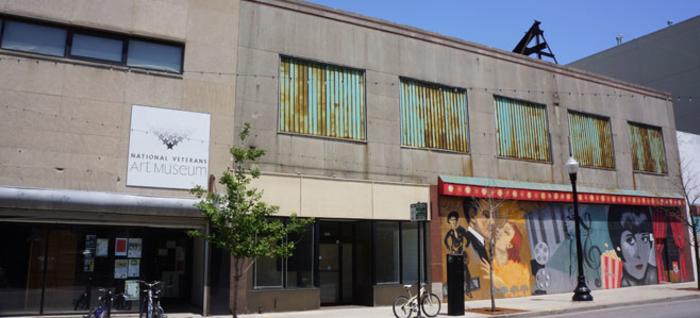 The National Veterans Art Museum features work by veterans from all conflicts, with the mission of collecting, preserving, and exhibiting art inspired by combat and created by those who have endured it. 4041 N. Milwaukee Ave., 2nd Floor
20. National Museum Of Mexican Art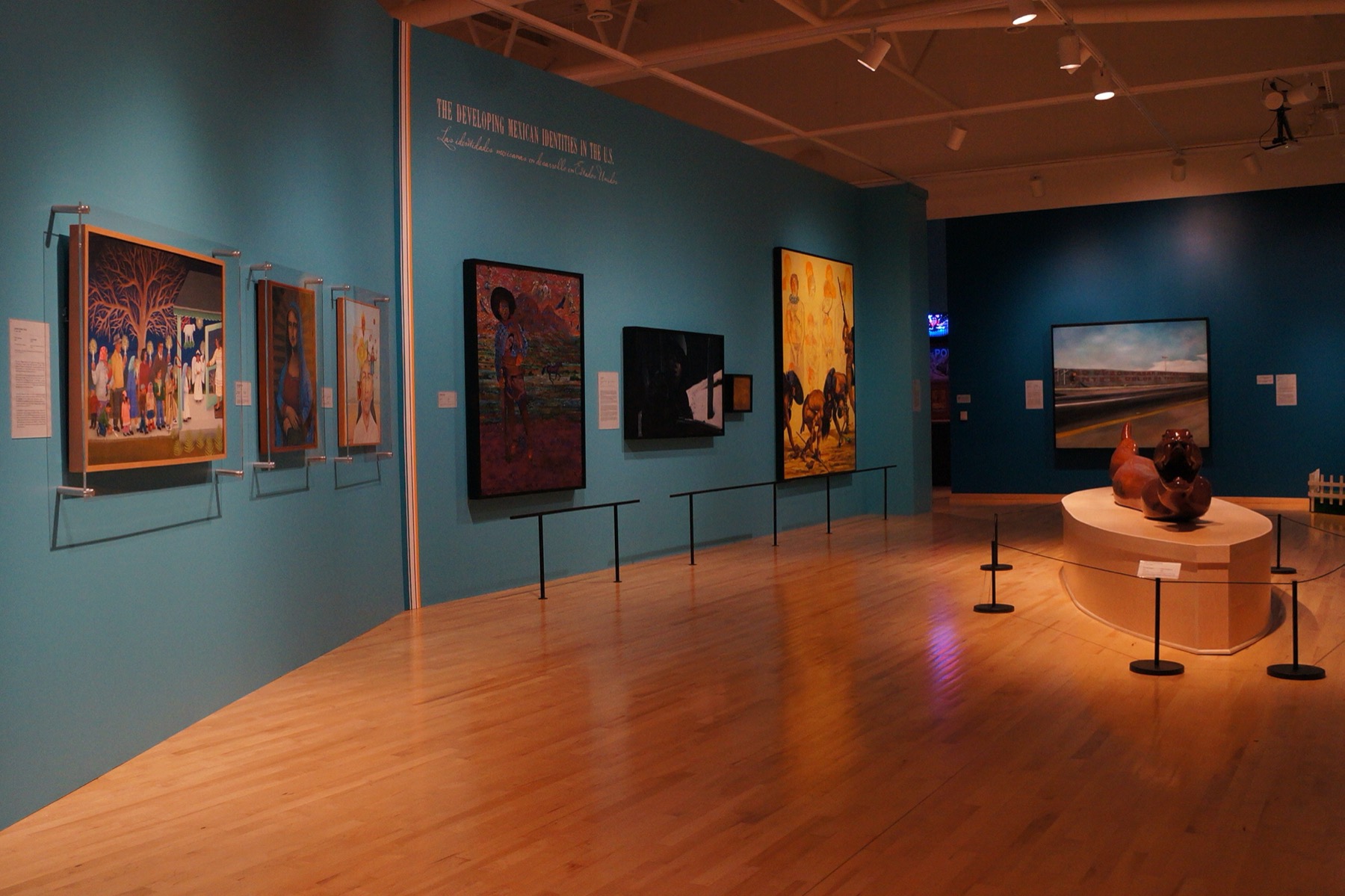 Located in the heart of the colorful Pilsen neighborhood, the National Museum Of Mexican Art celebrates all facets of Mexican culture. In fact, it's the largest museum of its kind in the nation. 1852 W. 19th St.
21. Navy Pier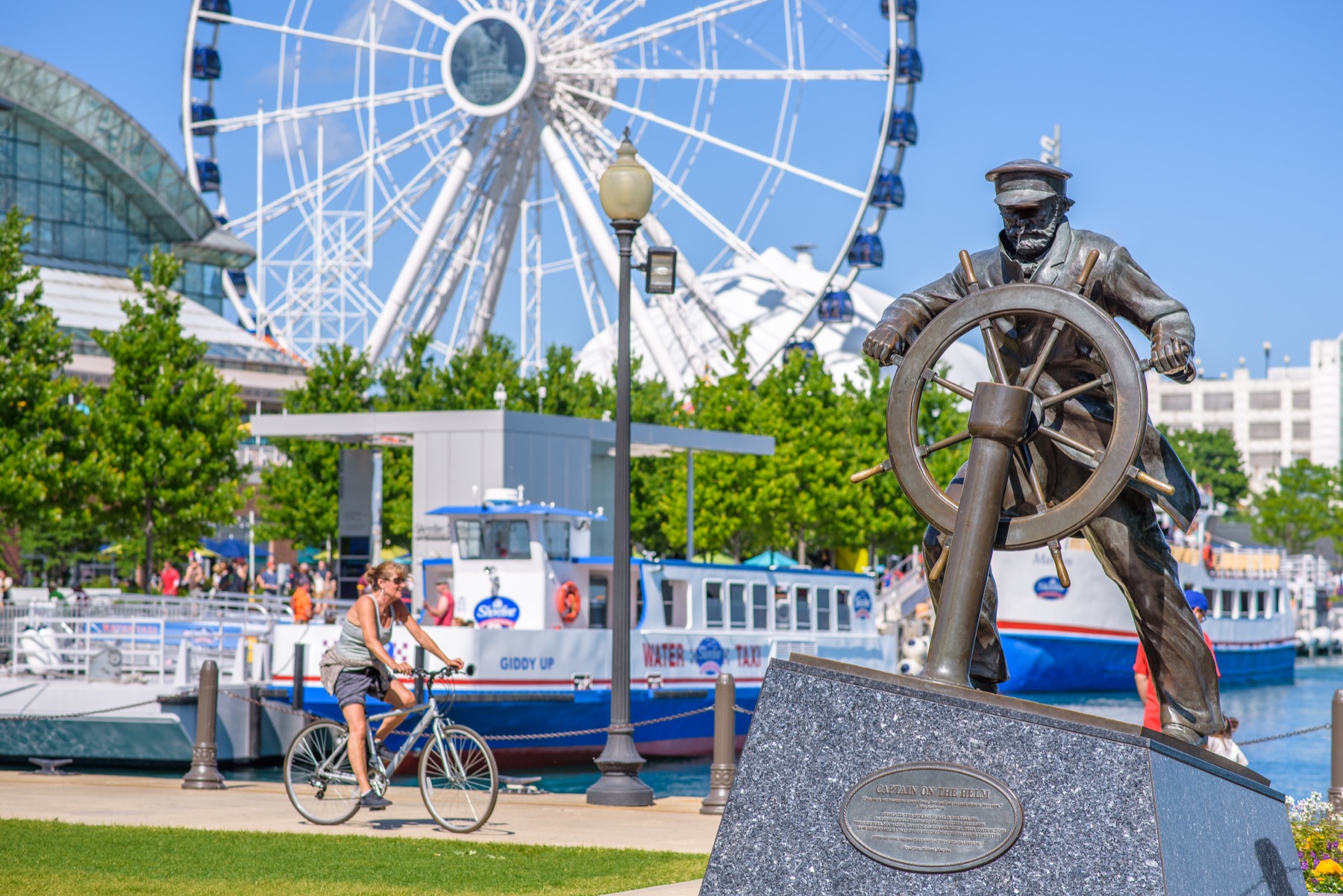 One of the most popular tourist attractions in the country, Navy Pier is located on Chicago's scenic lakefront. You'll find boat cruises, rides (including the city's signature Ferris wheel), the Chicago Shakespeare Theatre, live music, fireworks, the country's largest rooftop bar, and more. 600 E. Grand Ave.
22. Public parks & beaches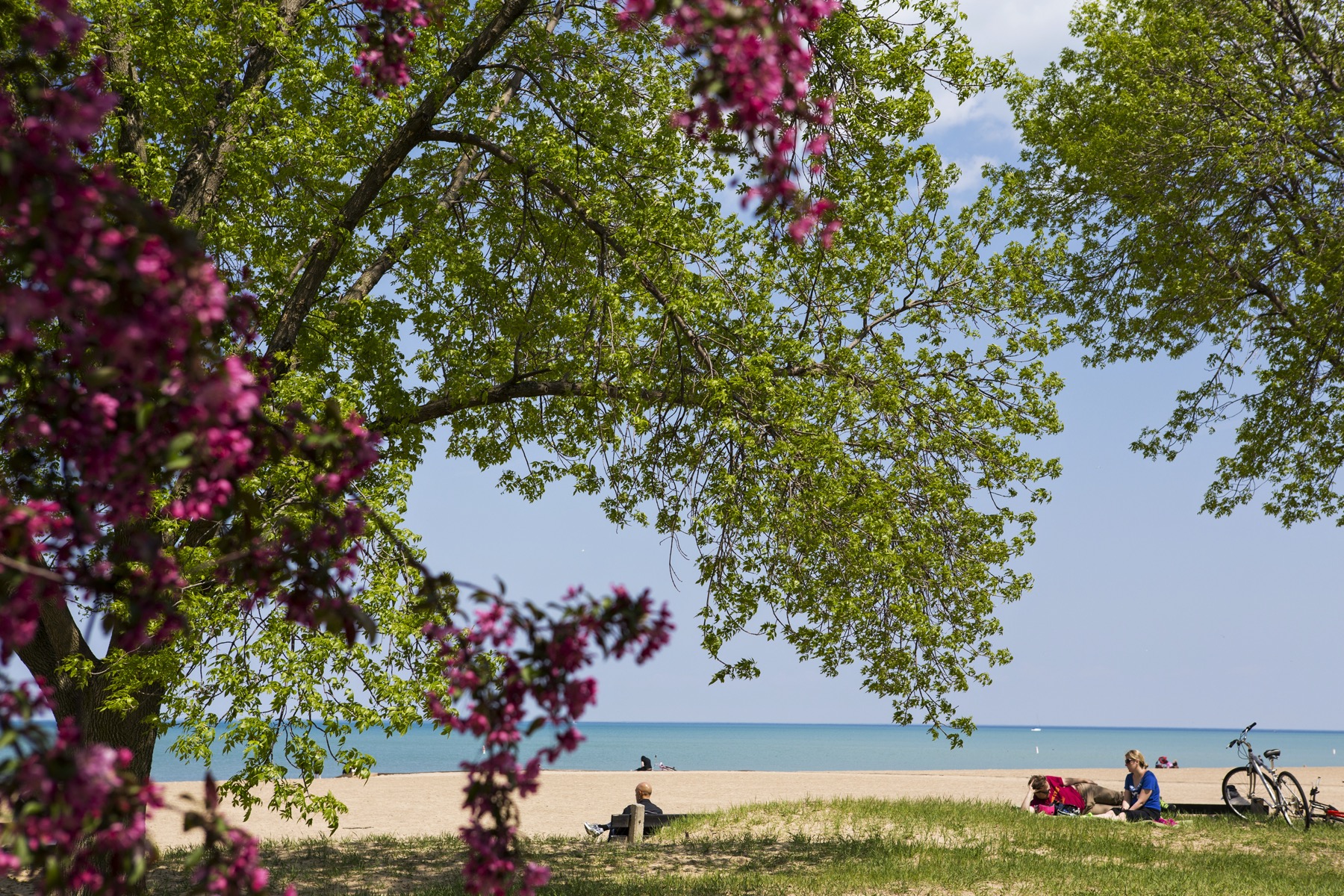 Chicago boasts hundreds of free public parks that cover over 8,000 acres of the city. Many feature wildlife havens like Northerly Island and North Pond Nature Sanctuary; incredible landscape designs such as Alfred Caldwell Lily Pool and Humboldt Park's prairie river and boathouse; and athletic facilities such as the kayak boathouse in Ping Tom Memorial Park. You can also spend the day at one of the free public beaches, open Memorial Day to Labor Day. Various locations
23. Poetry Foundation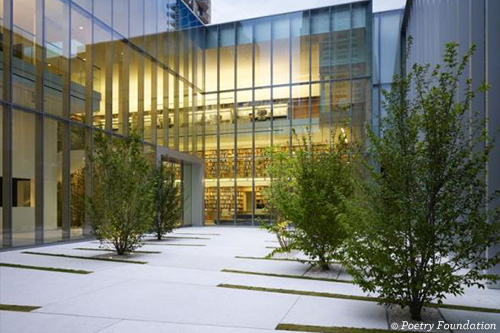 Get lost in the first space in Chicago dedicated solely to the art of poetry. The Poetry Foundation houses a public garden, a 30,000-volume library, an exhibition gallery, and an extensive roster of weekly public programs and events. 61 W. Superior St.
24. The 606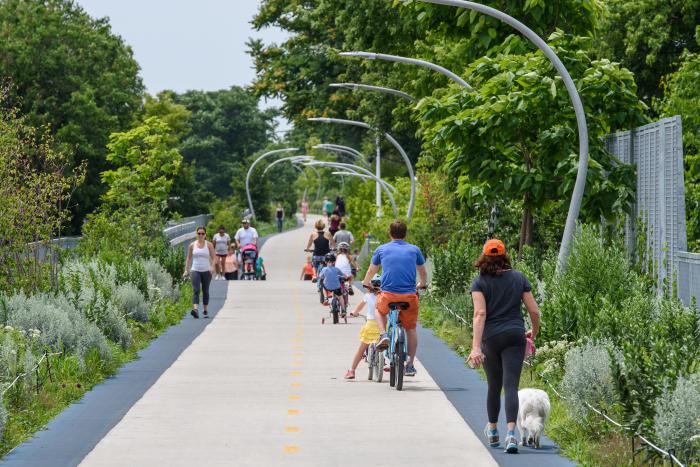 Trek this stunning 2.7 mile elevated park trail that crosses over neighborhoods. Built atop an abandoned rail line, it's a popular spot for walking, biking, and jogging. There's also ample green space, it boasts scenic lookout points, public art murals, and an outdoor observatory. Bloomingdale Avenue From Ashland To Ridgeway
25. Newberry Library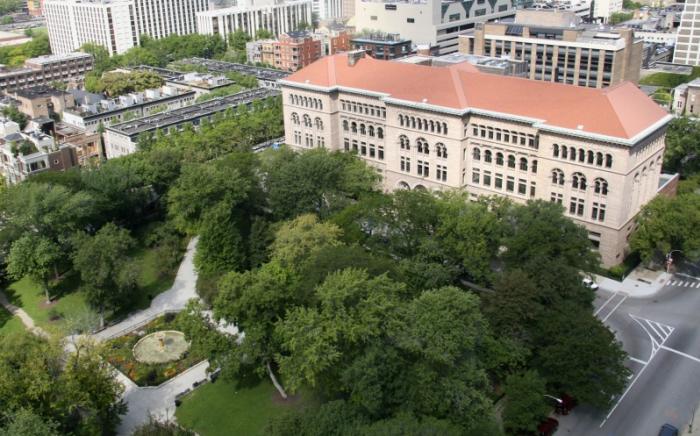 The stunning Newberry Library contains more than 1.5 million published works, including rare books, maps, music, manuscripts, and often features special exhibitions. 60 W. Walton St.
26. The Institute for the Study of Ancient Cultures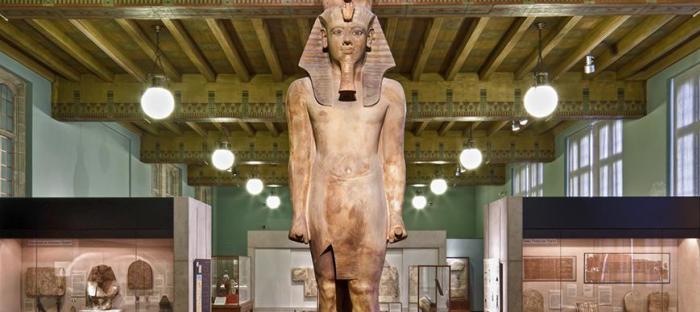 Focusing on the rich history of the ancient Near East, this museum displays artifacts recovered during The Institute for the Study of Ancient Cultures excavations. See precious and rare items from ancient Egypt, Nubia, Persia, Mesopotamia, Syria, Anatolia, and the ancient site of Megiddo. 1155 E. 59th St.
27. The Renaissance Society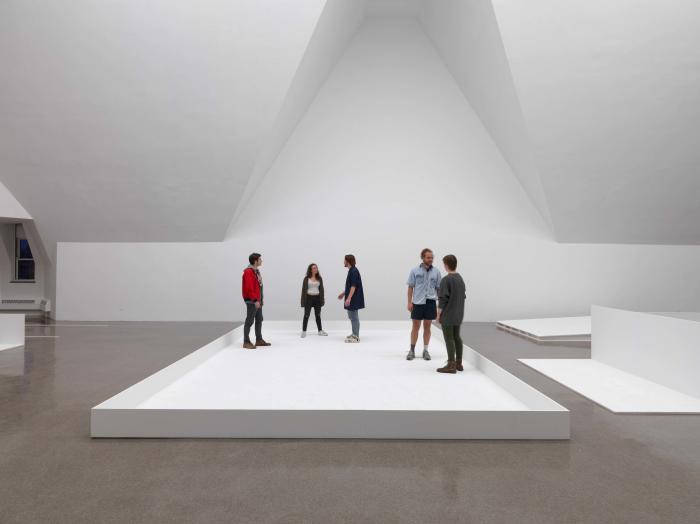 The Renaissance Society offers exhibitions and programs that provide insight into and education on the wonders of art history. They're known for presenting works that aren't often seen in the Midwest. 5811 S. Ellis Ave.
28. Smart Museum Of Art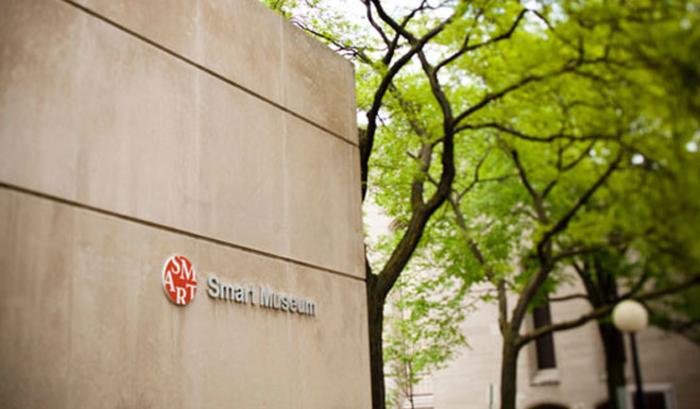 The name says it all. The Smart Museum features works from some the world's all-time brightest minds like Goya, Frank Lloyd Wright, Degas, Rodin, Matisse, Picasso, Rivera, and Ansel Adams. 5550 S. Greenwood Ave.
29. Chinese American Museum of Chicago
Located in historic Chinatown, the ever-changing exhibits at the Chinese American Museum seek to showcase the culture, history, and shared experiences of Chinese immigrants in Chicago and the Midwest   238 W. 23rd St.
30. Stony Island Arts Bank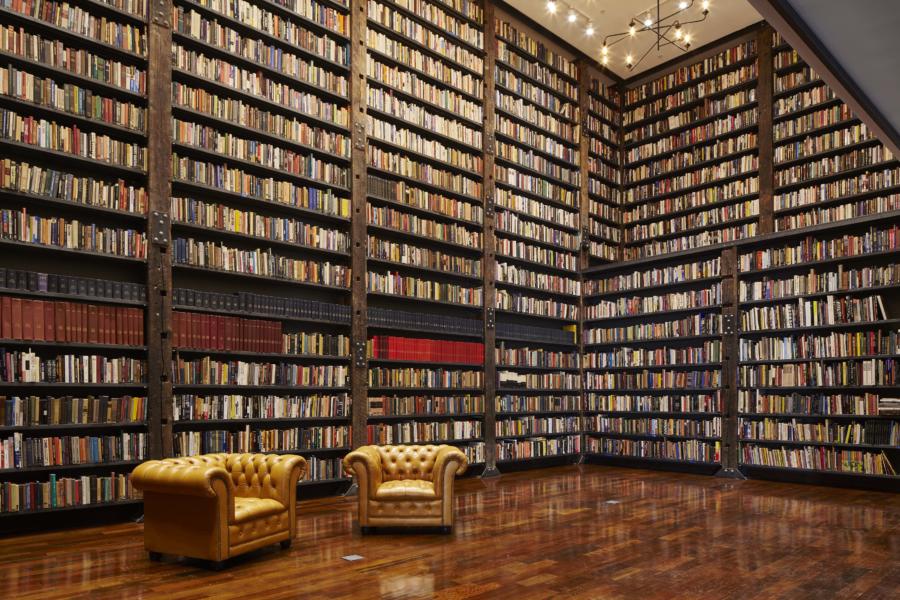 This 1923 bank building was deteriorating for decades, until it was radically restored and transformed into the Stony Island Arts Bank, a hybrid gallery, library, and community center. They also offer a regular schedule of free live music, DJs, film screenings, exhibitions and events including readings, talks, and performances. 6760 S. Stony Island Ave.