Want to get a taste of Chicago's top dining experiences without breaking the bank? Chicago Restaurant Week is the perfect excuse to start checking off your foodie bucket list. And with special prix-fixe menus, you can dine for a set price — so there are no surprises when the check comes.
This year's Chicago Restaurant Week, which runs from Jan. 24 to Feb. 9, features a record-breaking 400+ restaurants — including some of the most acclaimed restaurants in the city, from Michelin-starred spots to James Beard Award-winning chefs. These celebrated spots are sure to book up fast, so make your reservations now and get ready to sample some of the best dishes the city has to offer.
avec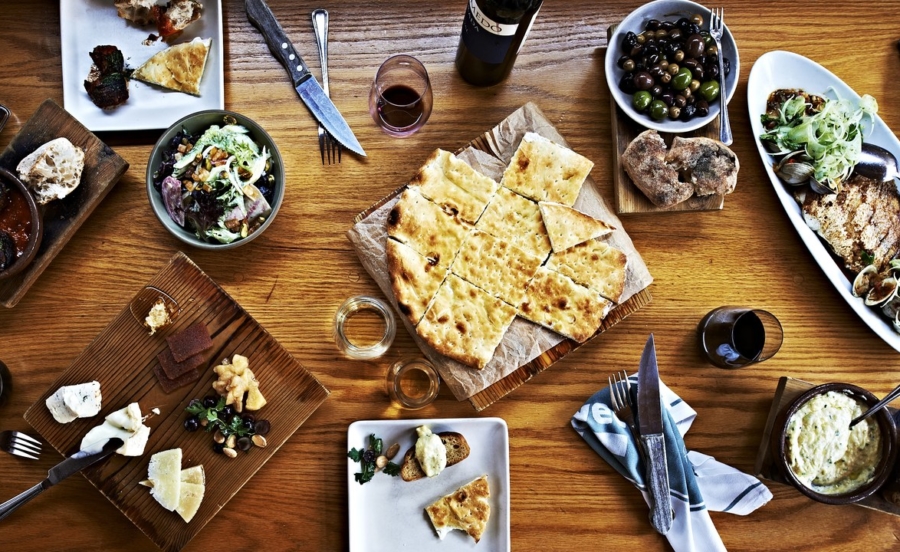 Wondering what Mediterranean and Midwest fusion tastes like? Look no further than avec. This Michelin Bib Gourmand recipient can always be counted on to incorporate seasonal ingredients in its famous shared plates — and for offering stellar Chicago Restaurant Week deals.
This year's lunch menu features some fan favorite dishes, like hummus with hearth-baked pita and avec's famous chorizo-stuffed dates. The four-course dinner menu also includes the dates, plus wood-oven paella with confit chicken thighs, sausage, mussels, and tangerine aioli.
Menus: Lunch: $24/person, dinner: $48/person
Location: 615 W. Randolph St.
Make a reservation
Blackbird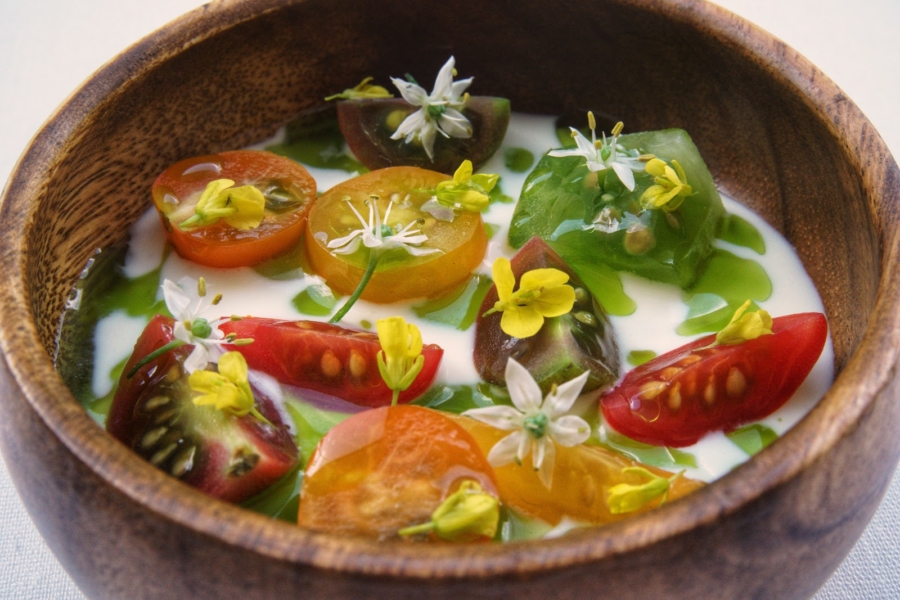 Blackbird, known for their refined cuisine and flawless execution, is typically a special occasion restaurant. And Chicago Restaurant Week is the perfect occasion to experience their Michelin-star cuisine for a great price. The culinary home of Paul Kahan, a James Beard Award winner, Blackbird has maintained its Michelin star status for almost ten years.
This year, the West Loop spot is offering an elegant and imaginative Restaurant Week menu. Their four-course dinner includes mussels with American pale ale, crumbed skatewing with kimchi, braised pork with fish sauce and coriander, and chocolate banana cheesecake for dessert.
Menu: Lunch: $24/person, dinner: $48/person
Location: 619 W. Randolph St.
Make a reservation
BOKA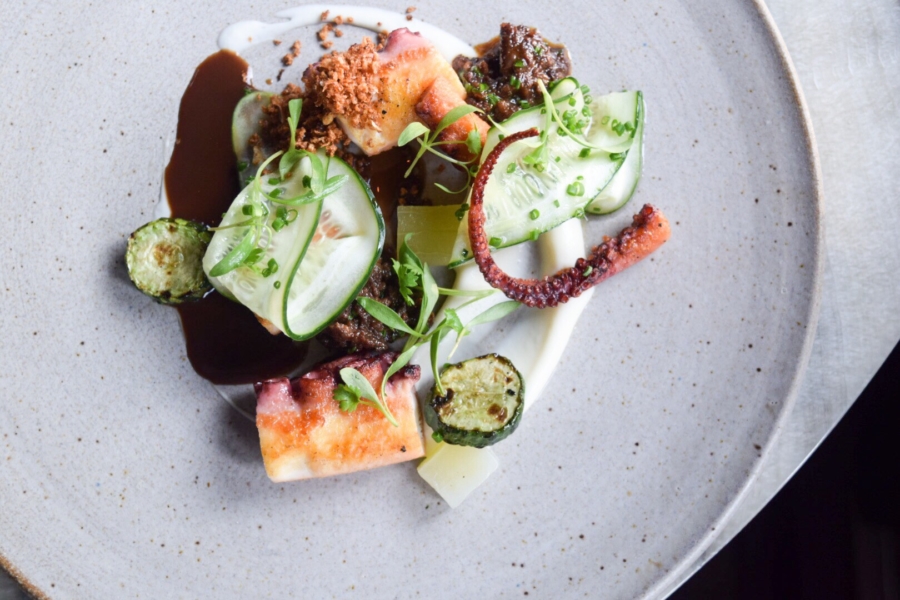 Located in charming Lincoln Park, BOKA is a go-to spot for its creative flavor combinations and inventive takes on classic dishes. And after 16 years in business, this Michelin-star winner has established itself an essential Chicago dining experience.
Their Restaurant Week menu exemplifies that whimsical-yet-refined style, with show-stopping dishes like shaved foie gras with brown butter peanuts and fig or pork tenderloin and belly with sunchoke and grilled cabbage. The four-course menu includes plenty of options for each course and can easily be made vegetarian.
Menu: Dinner: $48/person
Address: 1729 N. Halsted St.
Make a reservation
Frontera & Topolobampo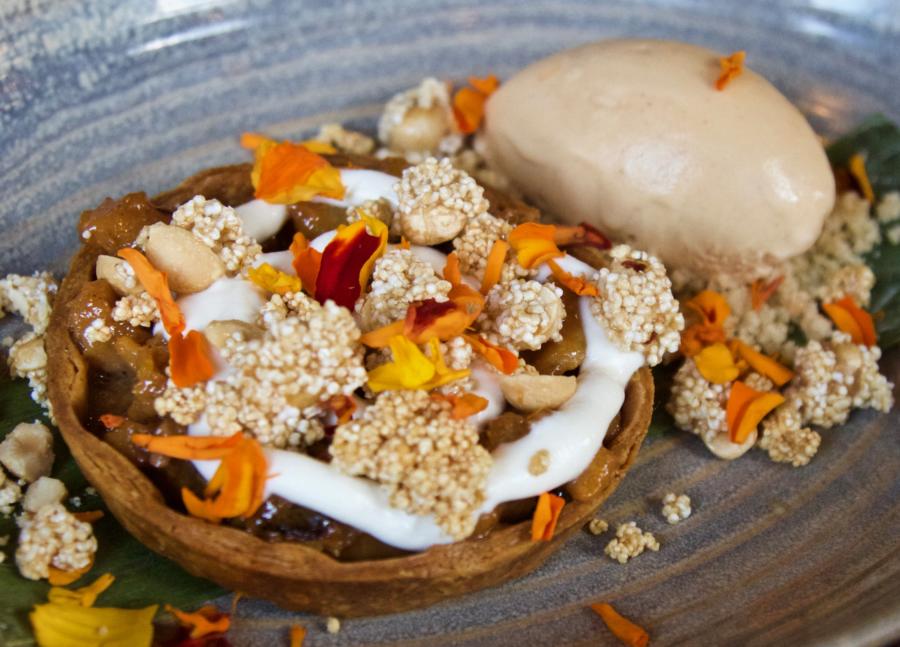 Get a taste of the acclaimed Mexican cuisine from celebrity chef Rick Bayless at his neighboring restaurants, Frontera Grill and Topolobampo. Frontera is the more casual of the two, but the Bib Gourmand-awarded food is still top notch. Meanwhile, Michelin-starred Topolobampo serves elevated tasting menus that showcase regional Mexican flavors.
This Restaurant Week, Frontera's menus feature diverse samplings of fan favorites, like chicken mole poblano and shredded beef enchiladas. Topolobampo's lunch menu also offers abundant options, like wood-grilled flank steak and chilaquiles with a frizzled egg and avocado. Make a reservation at one or both — you can't go wrong either way.
Menus at Frontera: Lunch: $24/person, dinner: $36/person
Menu at Topolobampo: Lunch: $36/person
Location: 445 N. Clark St.
Make a reservation at Frontera
Make a reservation at Topolobampo
Monteverde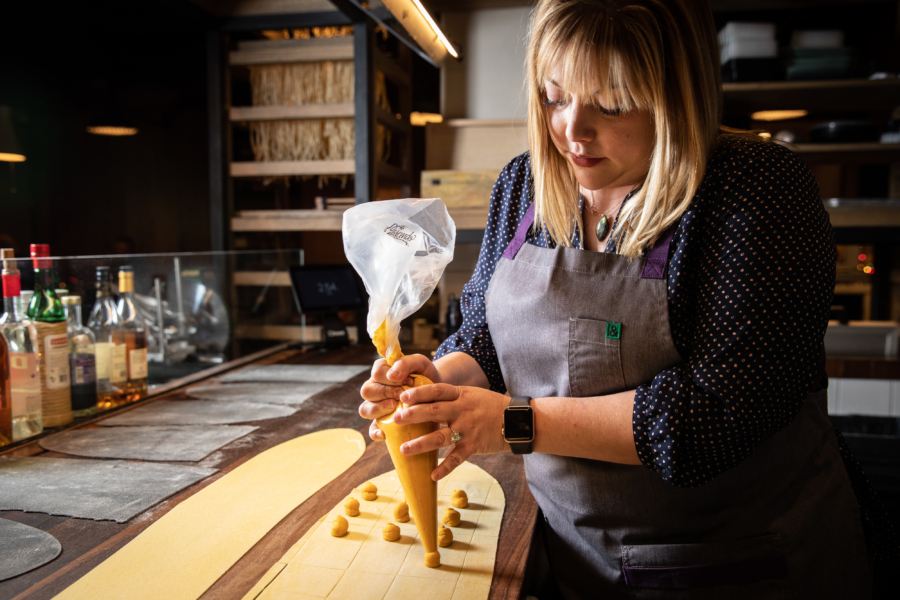 Get ready for dinner and a show at Monteverde. Watch pro pasta-makers roll out miles of fresh dough while you dine on their authentic Italian creations. You might even spot head chef Sarah Grueneberg, a contestant on Top Chef and recipient of the 2017 James Beard Award for Best Chef: Great Lakes.
Monteverde is serving a four-course family style meal for Chicago Restaurant Week, featuring contemporary Italian dishes such as polenta with dates and gorgonzola, 'nduja arancini, and tortelloni filled with roasted winter squash. Plus, you can add a wine pairing for just $18. This West Loop spot usually fills up fast, so make your Restaurant Week reservations soon.
Menu: Dinner: $48/person
Location: 1020 W. Madison St.
Make a reservation
Sepia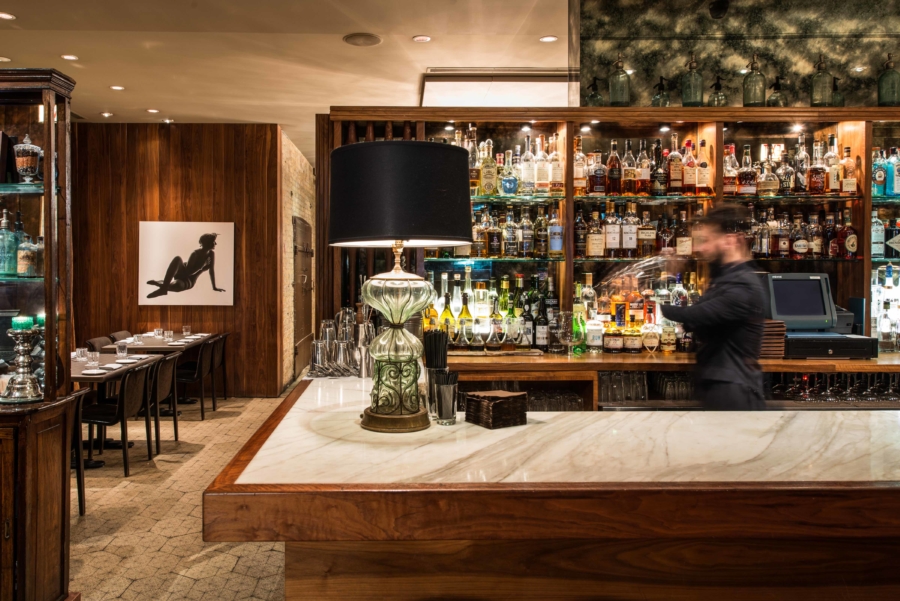 Sepia is a stylish and inviting spot just off the famous Restaurant Row in the West Loop. Their seasonal American menu, composed of rustic dishes with a contemporary edge, has earned them a coveted Michelin star for the past nine years running.
Their Chicago Restaurant Week menus offer an array of standout items designed to impress. Their three-course lunch menu includes pan-seared white fish with caramelized brussels sprouts, falafel, or milk-braised pork collar. The dinner menu offers four courses, with options like carrot and goat cheese ravioli, trout with white wine sauce, and your choice of dessert.
Menu: Lunch: $24/person, dinner: $48/person
Location: 123 N. Jefferson St.
Make a reservation

The Loyalist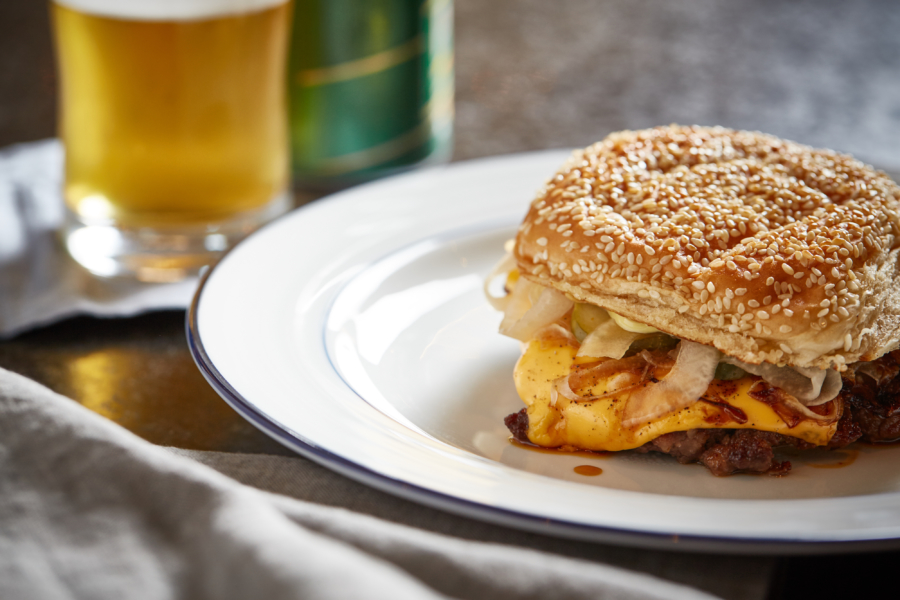 From team behind two-Michelin-starred Smyth, The Loyalist is a subterranean space with neighborhood bar vibes and a stellar menu. If that's not enough to entice you to visit, one of the best burgers in the country should do the trick.
The Loyalist's famous Dirty Burg (which boasts its own Instagram account) is available on their Chicago Restaurant Week dinner menu, alongside other intriguing dishes like mussels with escargot butter and an omelette with koji and beurre blanc. End the meal on a sweet note with a butterscotch pot de creme sundae.
Menu: Dinner: $36/per person
Location: 177 N. Ada St. #001
Make a reservation
Cherry Circle Room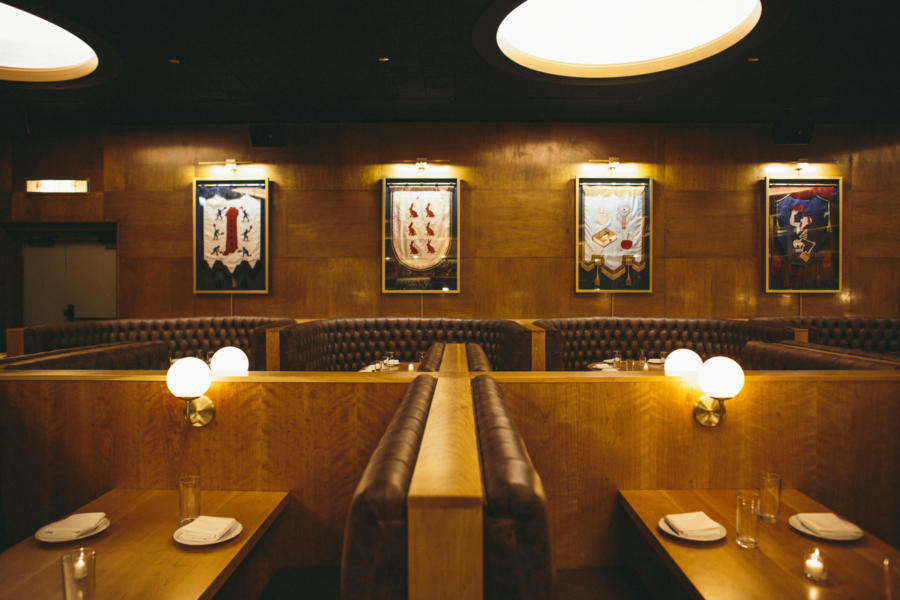 Situated inside the historic Chicago Athletic Association, Cherry Circle Room won a James Beard Award for their elegantly restored and reinvented space. Expect a retro-yet-refined menu served amidst dim lighting, leather booths, and cozy supper club vibes.
Their Restaurant Week menu is filled with timeless classics, starting with your choice of butternut squash soup or radicchio salad, then moving onto entrées like seared whitefish, roasted chicken breast, and a double cheeseburger with cheddar and dijonnaise. Finish the meal with an apple tart encased in a brown butter almond crust.
Menu: Lunch: $24/person, dinner: $48/person
Location: 12 S. Michigan Ave.
Make a reservation