Black History Month brings an annual spotlight to Black achievements, creativity, and history that too often get overlooked. With all the turmoil of 2020 and the significance of the Black Lives Matter movement, celebrating Black History Month 2021 is more important than ever. Even though the pandemic has forced many Chicago events to be organized online, there are still a variety of ways to participate.
Check out our list of upcoming Black History Month celebrations in Chicago:
Museum exhibits
Explore the timelines of historic Black political movements and discover contemporary Black art with dynamic online and in-person exhibits.
In the online archives of the Chicago History Museum, learn about the Lyric Opera's adaptation of the story of Amistad, when enslaved Africans led a revolt and eventually won their freedom. The libretto was written by famed Black poet and novelist Thulani Davis. Explore the scenes and music that created the Chicago blues culture with Sweet Home Chicago. Or browse the pages of Thing, the ground-breaking Black LGBTQIA+ zine published in the '90s.
View the works of a legendary local sculptor with an online preview of the Richard Hunt: Scholar's Rock or Stone of Hope or Love of Bronze from the Art Institute of Chicago, or visit the exhibit along with the new Bisa Butler: Portraits exhibition in person when the museum reopens on Feb. 11.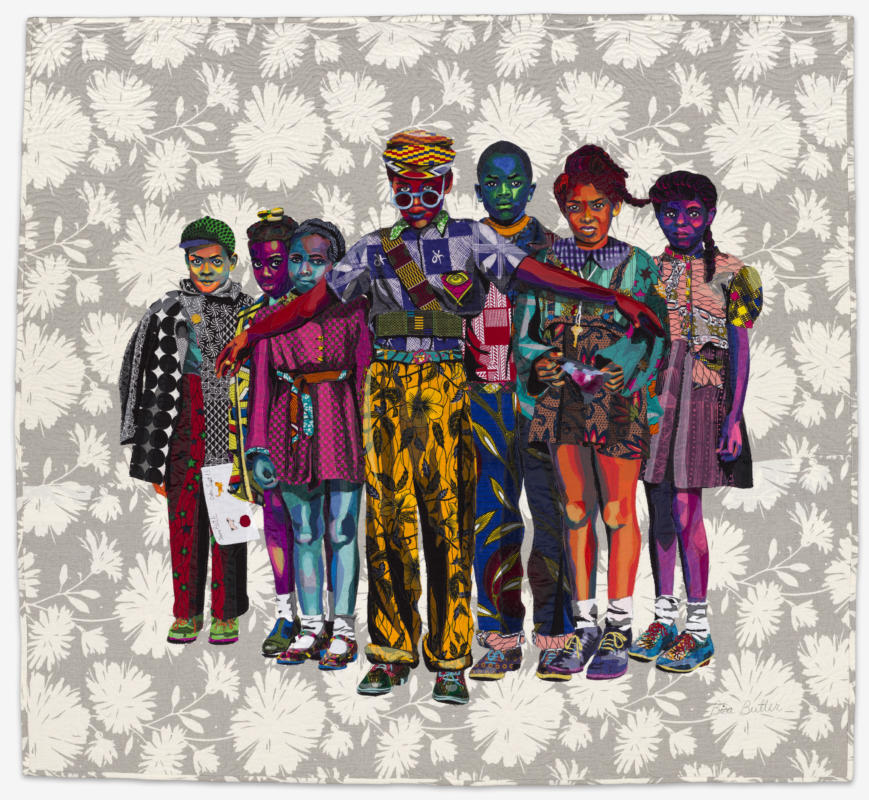 Southside Community Art Center is offering a socially distanced presentation of From The Center, a retrospective of noted artists and former executive director, Faheem Majeed, on Feb. 13 and Feb. 27. Free, timed tickets are required.
The Field Museum is honoring African American contributions to science and natural history with virtual events, including seminars with Black curators, scientists, taxidermists, and more. And the Pritzker Military Museum & Library will be shining a spotlight on Black veterans all month long.
Explore the later years of the career of legendary writer and orator Frederick Douglass through timelines, videos, digitized artifacts, and more in this original online exhibit from the American Writers Museum.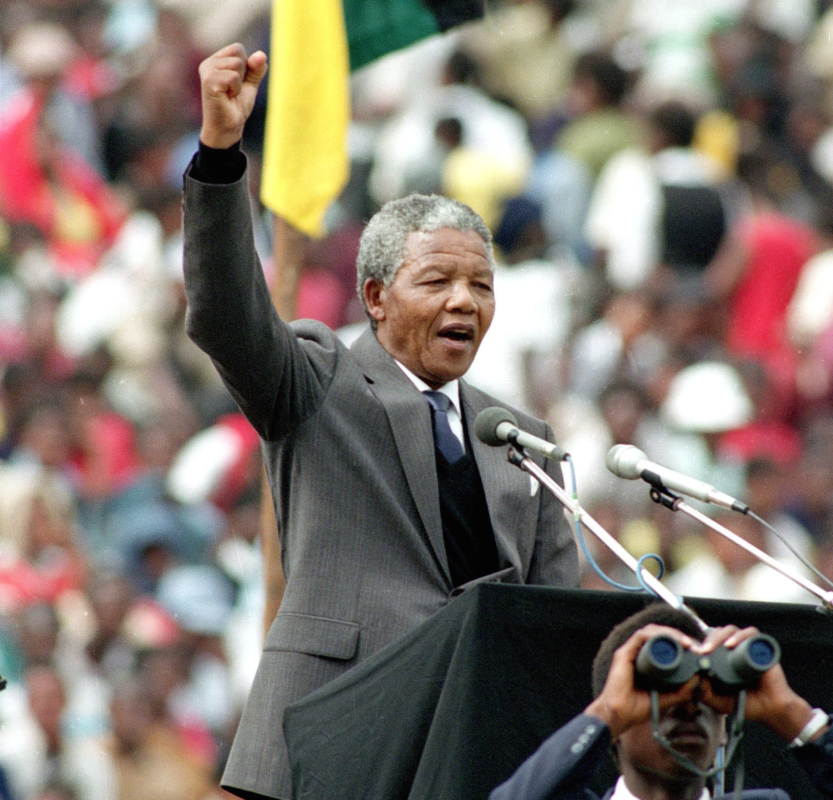 At the newly reopened Illinois Holocaust Museum, Mandela: Struggle for Freedom opens Feb. 20. The temporary exhibit covers both the history of apartheid in South Africa and Mandela's decades-long struggle for human rights.
Virtual concerts
Listen to the uplifting voices of the Chicago Children's Choir during a livestreamed concert on that demonstrates how Black music has preserved African traditions in the U.S. Catch the show on Facebook and YouTube on Feb. 25.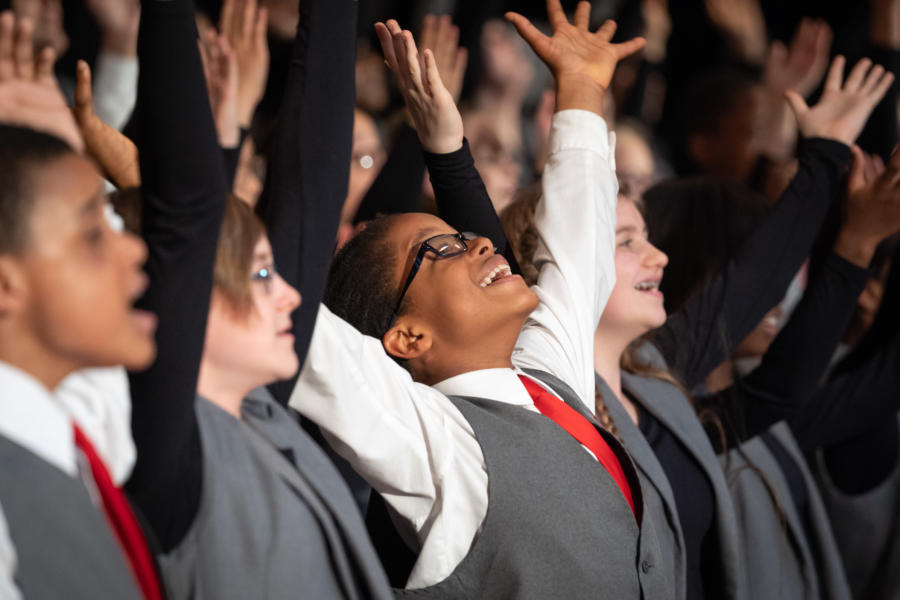 The Logan Center showcases the South Side roots of the blues with it's Second Monday Blues series. On Feb. 8, legendary blues harpist Billy Branch will interview acclaimed blues guitarist and singer/songwriter Ronnie Baker Brooks and both will play in a Facebook Live performance. For the Third Tuesday Jazz series, celebrated Chicago pianist and vibraphonist Thaddeus Tukes performs on Feb. 16.
The Chicago Public Library is hosting a Virtual Concert: Hair Journey with Isaiah Collier & The Chosen Few with saxophonist Isaiah Collier on Feb. 1. And on Feb. 3, I Can Light Up The World! With Mama Edie takes kids through a musical journey of Ghana and the Caribbean on Zoom. Registration is required.
Virtual discussions and talks
Join live discussions about Black history and different aspects of Black art with these online lectures and discussions.
The Art Institute of Chicago will host a virtual artist talk about the Bisa Butler: Portraits exhibit and the historical and contemporary narratives of Black life on Feb. 12. This free Zoom event requires registration.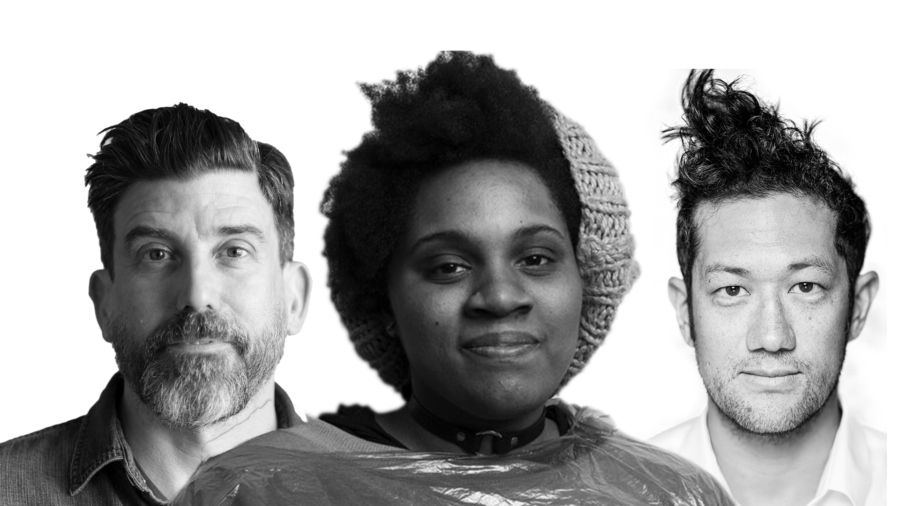 At the Museum of Contemporary Art, theatre artists Marcella Murray, Davis Neumann, and Tei Blow examine race through dance, imagery, and dialogue with the virtual performance, Primer for an Impossible Conversation, followed by a brief discussion with the artists. The event will be on Zoom on Feb. 23. Tickets are pay what you can.
On Feb. 12, Glessner House will present an online program about Bishop Louis Henry Ford, who officiated at the funeral of Emmett Till and worked to preserve Chicago's oldest building. Tickets are $10. Or discover Booker T. Washington's legacy in Chicago on Feb. 28. The event is free but registration is required.
Or join the DuSable Museum of African American History virtual book discussion about the just-released Four Hundred Souls: A Community History of African America 1619-2019, a chronological account of four hundred years of Black America. Watch the discussion live on Feb. 8.
Film screenings & shows
The Gene Siskel Film Center will stream the film program Our Right to Gaze: Black Film Identities, a collection of six shorts, starting Feb. 12. Tickets are $12. You can also catch virtual screenings from the Black Harvest Film Festival all month long.
Get your tickets for a new virtual show from The Second City. Black and White News: The Plan features Chicago-based BIPOC comedians weighing in with a Black perspective on today's hottest topics. The live virtual shows will be on Feb. 4 and 18.
Court Theatre's Theatre for One: Here We Are is a free, live digital theatrical experience that offers a one-on-one theatrical experience. The show brings together one actor and one audience member for new microplays written and directed by Black, indigenous, and women of color. 
Stream KICKBACK by About Face Theatre, an online festival of original works by Black LGBTQ+ artists, in collaboration with Rebuild Foundation's extensive collection of African-American art and cultural artifacts. 
Lyric Opera's Lawrence Brownlee and Friends: The Next Chapter is a free virtual concert celebrating the depth and breadth of Black artistry, hosted by world-renowned tenor Lawrence Brownlee.
The DuSable Museum of African American History will mark the 60th anniversary of its founding with a day-long virtual celebration that will highlight some of the museum's milestones through video tributes, music and dance performances, interviews, and more.
Cooking demos & dining specials
Mariano's honors Black History Month with a cooking demonstration series featuring Black chefs. Chicago's Lamar Moore demonstrates his seared pork chop and black eyed peas recipes on Feb. 1. On Feb. 9, Chicago chef Brian Jupiter of Ina Mae's Tavern and Frontier supplies his demonstration for crawfish hush puppies. Free registration is required.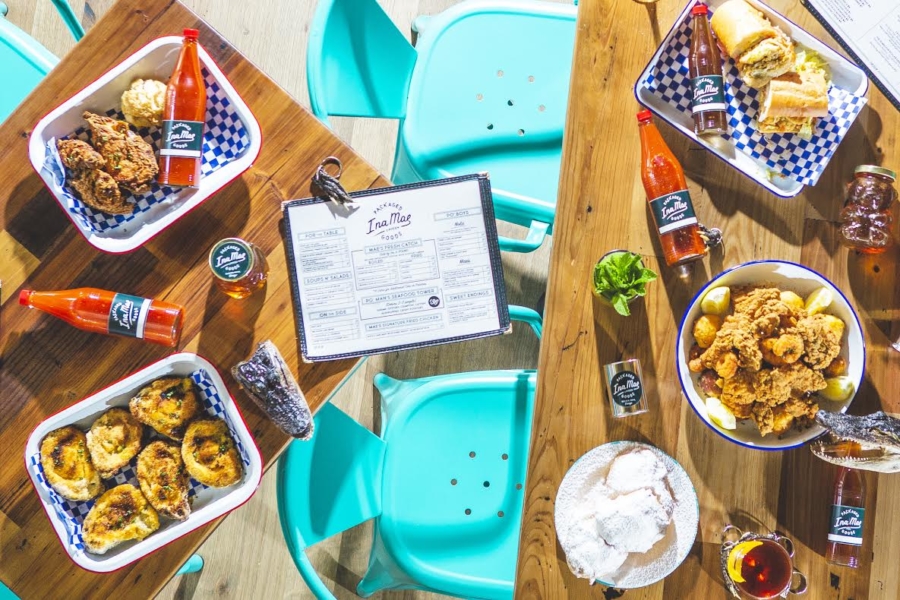 Chicago Black Restaurant Week is back for 2021, celebrating the city's Black-owned eateries with two weeks worth of incredible eats. This year's sixth annual event will run from Feb. 7  – 21. Participating restaurants will be unveiled soon.
On Feb. 20, join a virtual cooking class from Lettuce Entertain You celebrating Black and African-American cuisine, while interacting with the chefs and learning how their heritage has impacted their culinary journey. Registration is free, add on a meal kit to help support Urban Juncture.
Historic landmarks and monuments
All around Chicago, you'll find physical reminders of the city's Black history and culture. In particular, the streets of the historic Bronzeville neighborhood are lined with monuments and landmarks dedicated to the area's rich African American legacy. Go on a DIY walking tour of the area and don't miss the Monument to the Great Northern Migration, the Bronzeville Walk of Fame, the Victory Monument, the Ida B. Wells-Barnett House, and more.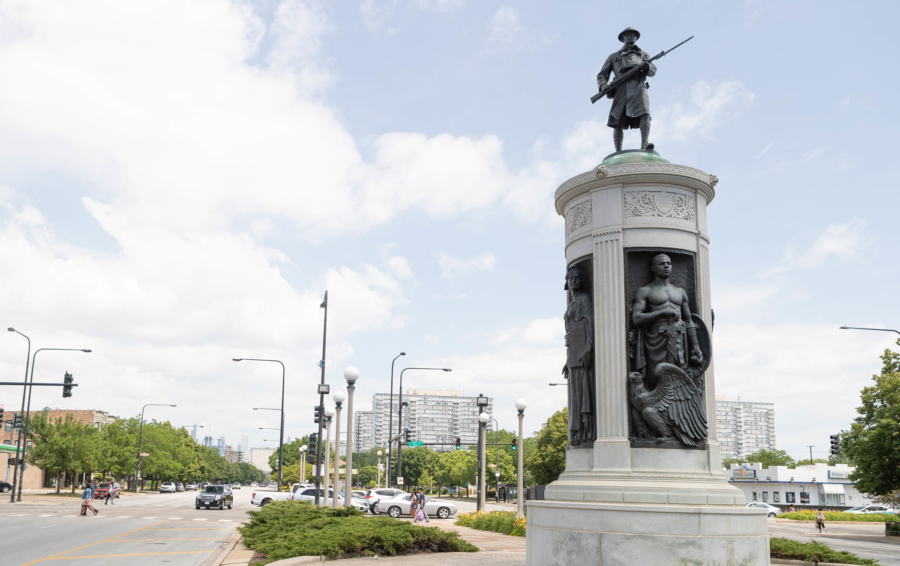 In Pullman, the National A. Philip Randolph Pullman Porter Museum honors the history of the Black labor movement. The museum is currently closed, but you can register for a full virtual tour. And one of the city's newest landmarks is Emmett Till's Chicago home in the Woodlawn neighborhood.
Local Black-owned businesses
One of the best ways to celebrate Black History Month is by supporting local Black-owned businesses. Chicago is home to a diverse community of Black-owned restaurants, theatres, bookstores, and beyond. Here are just a few:
Bookstores
Art & theatre
Shopping
Restaurants
Explore more Black-owned businesses throughout Chicago's neighborhoods