Black History Month brings an annual spotlight to Black achievements, creativity, and history that too often get overlooked. Today, Black History Month is celebrated all over the country but the concept was originally established in Chicago in 1926, by Carter G. Woodson the "Father of Black History."
Our city's rich cultural landscape offers plenty of opportunities to celebrate Black History Month in the place where it was born. Check out our list of Black History Month 2023 events in Chicago.
Museum exhibits
Trace the significance of African American artists, activists, and innovators with an exciting array of exhibits hosted by Chicago's leading cultural institutions.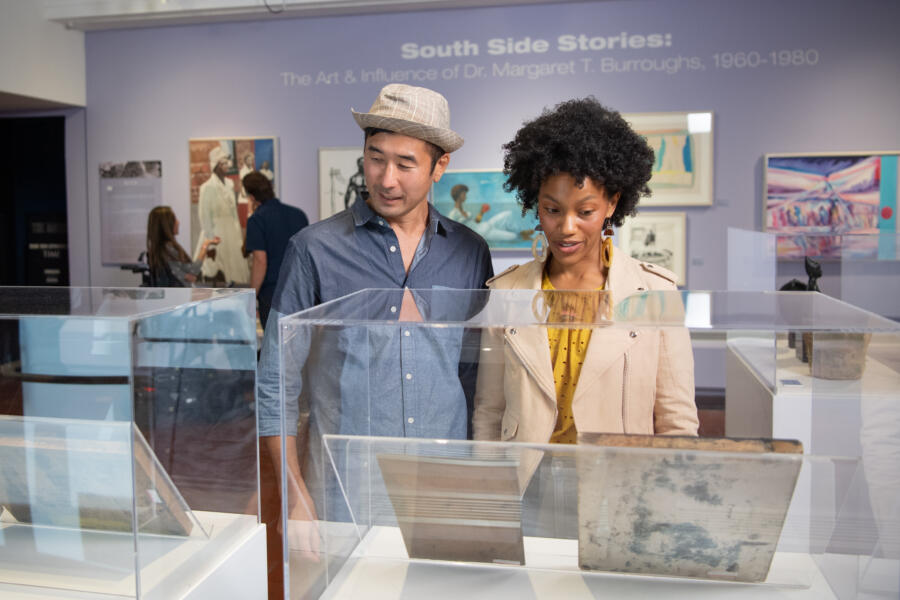 The March: Experience the immersive virtual reality exhibit at The DuSable Black History Museum and Education Center that takes you back in time to the 1963 March on Washington for Jobs and Freedom. Make sure to explore the museum's other exhibitions, like Freedom: Origin and Journey

and

Un(Re) Solved,

about cases re-examined under the Emmett Till Unsolved Civil Rights Act.

Remembering Dr. King: This Chicago History Museum exhibits showcases the visual history of Dr. King's legacy, with an emphasis on his time in Chicago during the 1960s.
Dark Testament: A Century of Black Writers on Justice

: Honoring the significant contributions of Black writers to American letters, the American Writers Museum exhibit explores racial injustice through the work of Black writers from the Civil War through the Civil Rights Movement. The online exhibit, Frederick Douglass: Agitator is also on view.

Black Creativity Juried Art Exhibition:

This exhibit at the Museum of Science & Industry is one of the longest-running displays of African American artists.

The Negro Motorist Green Book:

This Illinois Holocaust Museum exhibit traverses the sites, historic footage, images, and artifacts connected to the Green Book, a guide that helped African Americans travel safely across the country for 30 years.

The Promised Land:

The Southside Community Art Center showcases artworks that explore the Great Migration and how migrations of the African Diaspora continue to be influenced by the historic movement.

Martine Syms: She Mad Season One:

This exhibit at the Museum of Contemporary Art, open through Feb. 12, presents five video artworks that examine the way Black experiences are presented on TV, in film, and online.
Concerts
Celebrate Black History Month through song, from R&B to classical to world music, at these upcoming music showcases.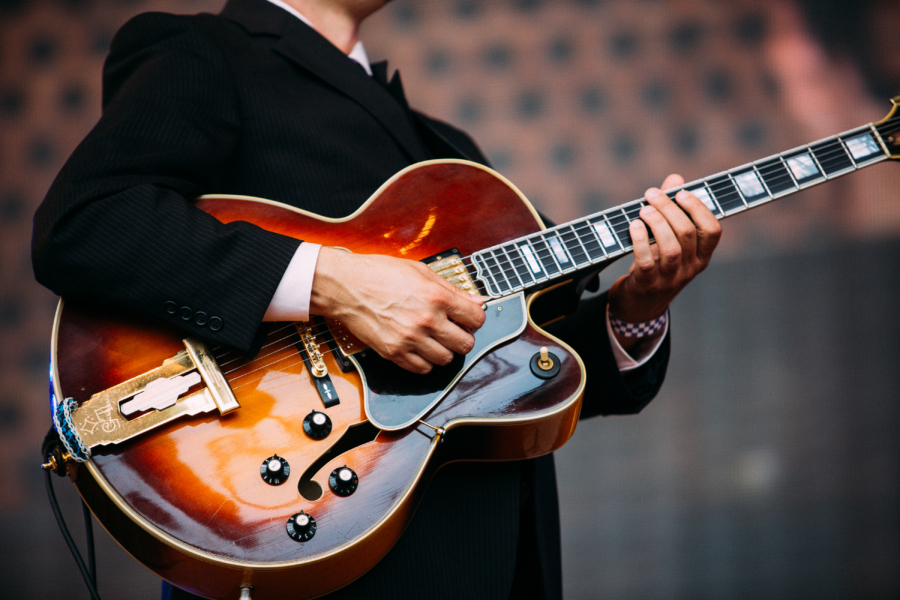 Tours and talks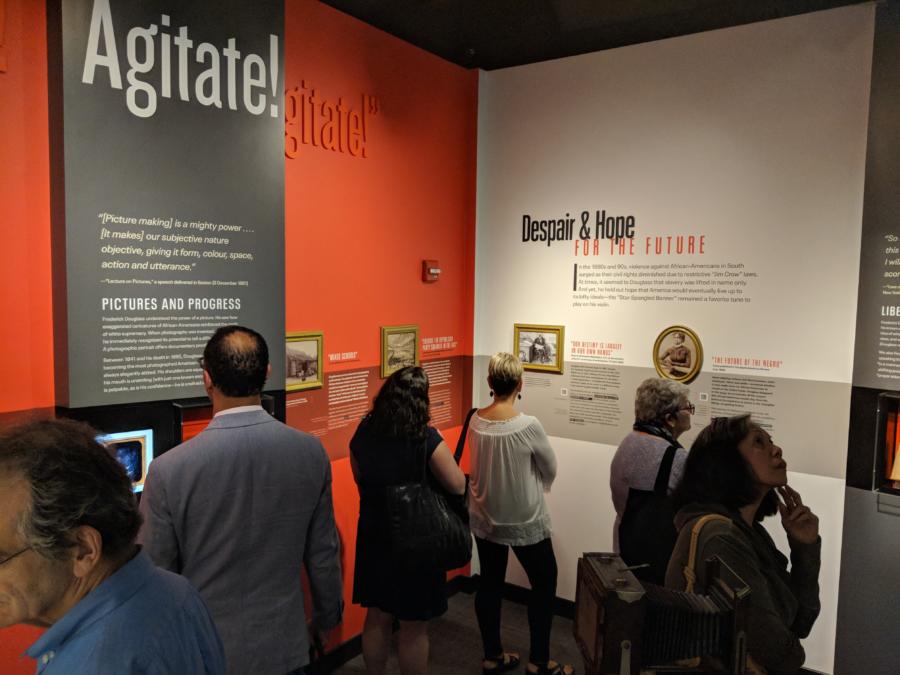 Join live discussions about Black history and different aspects of Black life and culture with these lectures, tours, and discussions.
Wabash YMCA Historic Tours:

Walk through the halls of the birthplace of Black History Month with this free tour of the former YMCA in Bronzeville on Feb. 11 and 25.

Black in STEM: This seminar series at the Field Museum will feature prominent educators and science professionals who will speak about their career path and the importance of BIPOC representation in the sciences.
Chicago Mahogany Tours of Bronzeville:

Join the award-winning Chicago historian Dilla on a tour of historic Bronzeville, including landmarks of the Black Metropolis on Feb. 11 and 25.

Frederick Douglass Tours: Learn about the impact of Frederick Douglass and other influential Black writers, while getting an overview of the American Writers Museum.
Steppin Through History: Honoring Sam Chatman and Don Vic

: Discover the history of Chicago Steppin' culture at the DuSable Black History Museum with a free discussion and a step performance to follow on Feb 2.
Shows and events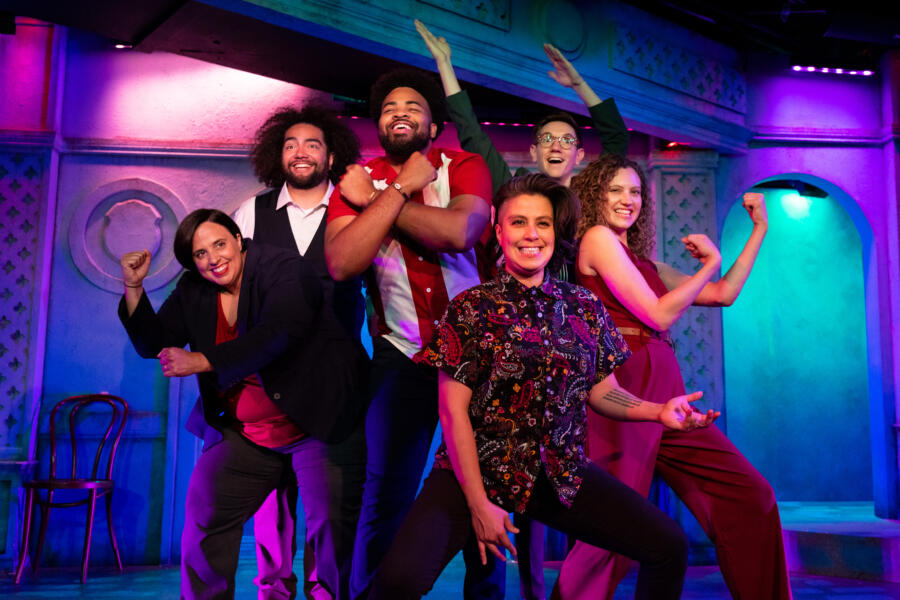 Celebrate Black History Month with a variety of shows and events, from improv and sketch performances at an iconic comedy club to a historical musical and beyond.
Dance Likes There's Black People Watching: A Black Excellence Revue

:

The

Second City offers up a winning blend of sketches, songs, and improv themed around Black joy, starting Feb. 3.

Narrative – A Semicolon Concept at The Gray: The Kimpton Gray Hotel is hosting a pop-up event from Black woman-owned Semicolon Bookstore, which will support Chicago Public School students.
Black History Month at Navy Pier: Come shop local artisans, designers, and makers at Navy Pier's Black Makers Market. You can also catch the Black Live Artist Studio where you can watch artists creating or performing work in real time.
Celebrating 30 Years of Africa Hall: The Field Museum will mark the 30th anniversary of its Africa Hall exhibit with a performance from Muntu Dance Theater on Feb. 20. Museum admission is free for Illinois residents.
1619: The Journey of a People

:

A musical tracing the journey of the enslaved Africans who landed in Virginia in 1619 and changed the course of history is performed with jazz, blues, and hip hop, showing at ETA Creative Arts Foundation from Feb. 5 and 25.

Queens of The Policy

:

A production about the enterprising women who ran policy, a male-dominated precursor to the lottery, during the 1940s in Chicago, performed at the Harold Washington Cultural Center from Feb. 17 – 19.

Feeling Good: A M.A.D.D Rhythms Tribute to Nina Simone

:

A celebration of the "High Priestess of Soul" with tap, music, and narration at Harold Washington Cultural Center on Feb. 26.

Toni Stone:

The true story of the first woman to play professionally in baseball's Negro Leagues and the racist and sexist hurdles she faced, playing at the Goodman Theatre through Feb. 26.
Culinary events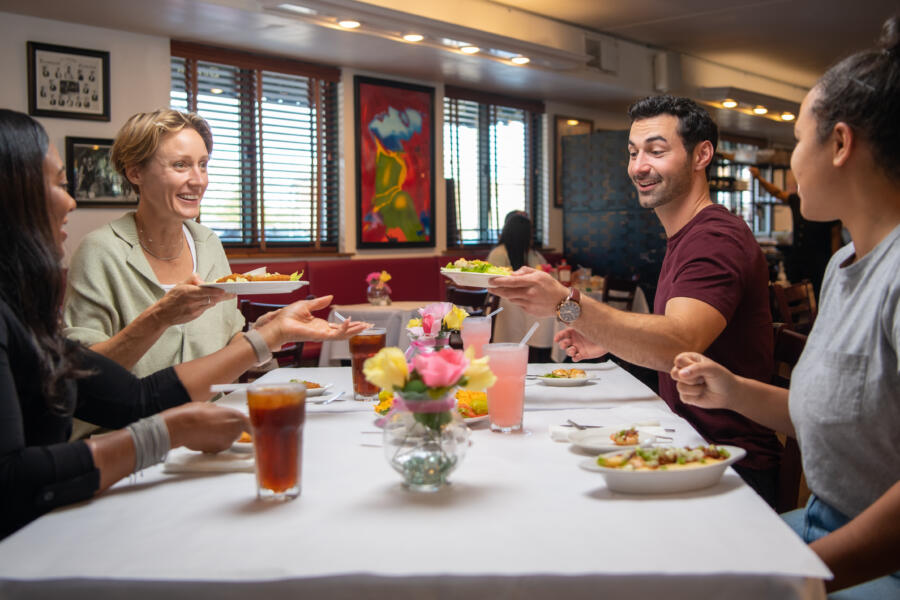 February is an excellent time to frequent Chicago's Black-owned restaurants, cooking up from comforting soul food to esteemed fine dining all around the city.
Chicago Black Restaurant Week:

Dine on an assortment of culinary standouts at Black-owned restaurants offering special deals during Chicago Black Restaurant Week from Feb. 12 – 26.
Historic landmarks and monuments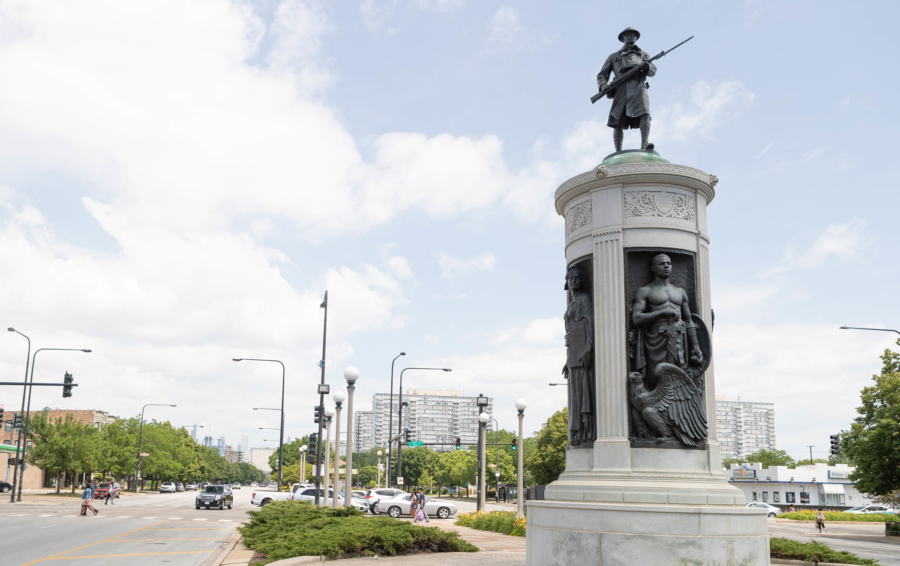 All around Chicago, you'll find physical reminders of the city's Black history and culture. In particular, the streets of the historic Bronzeville neighborhood are lined with monuments and landmarks dedicated to the area's rich African American legacy. Go on a DIY walking tour of the area and don't miss the Monument to the Great Northern Migration, the Bronzeville Walk of Fame, the Victory Monument, the Ida B. Wells-Barnett House, and more.
Black-owned businesses in Chicago
One of the best ways to celebrate Black History Month is by supporting local Black-owned businesses. Chicago is home to a diverse community of Black-owned restaurants, theatres, bookstores, and beyond.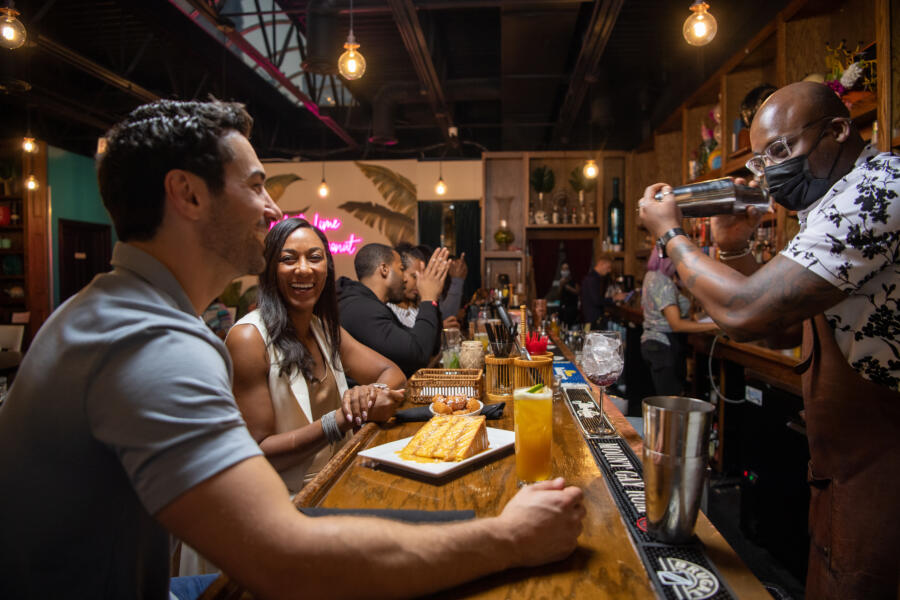 Bookstores
Art & theatre
Shopping
Restaurants
Explore more Black-owned businesses throughout Chicago's neighborhoods