Chicago is a place where Black history comes to life. From the blues, jazz, and gospel music that fills clubs and churches, to historic landmarks in the famed Bronzeville neighborhood, to a museum dedicated to our African American history and art, there's no shortage of ways to celebrate Black culture and heritage in Chicago.
While the city honors Black history all year round, February in particular is full of events, exhibits, and shows about the impact of the African American community in Chicago and around the world. Here are a few ways to observe Black History Month in Chicago.
Black Creativity juried art exhibition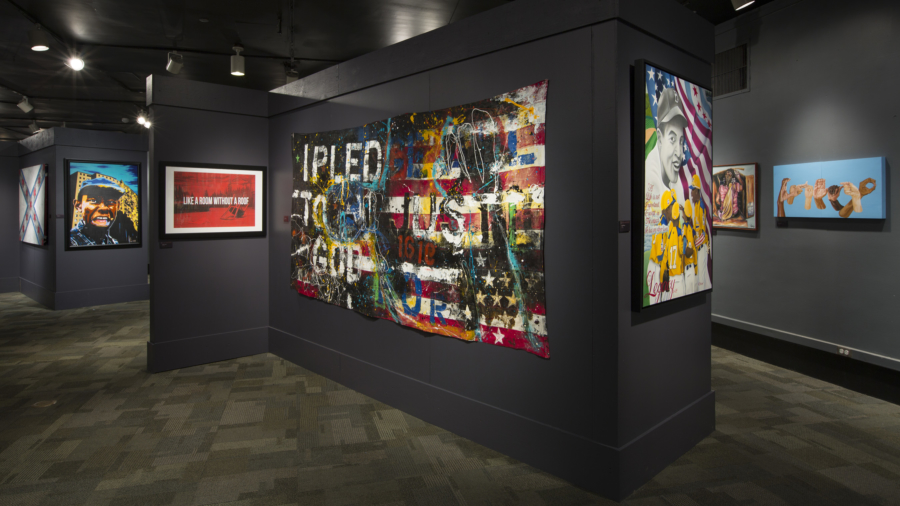 This annual showcase of African American artists is celebrating 50 years as the nation's longest-running exhibition of Black art. Black Creativity features 200 works that include paintings, ceramics, photography, sculpture, and mixed media. A youth component spotlights the art of high school students aged 14 – 17. The Black Creativity Innovation Studio supplies the inspiration for turning everyday materials into special inventions and the Innovator Gallery displays the African American creative leaders who are transforming the city.
Through March 1
Museum of Science & Industry, 5700 S. Lake Shore Drive
Black History Month Celebration of Jazz concert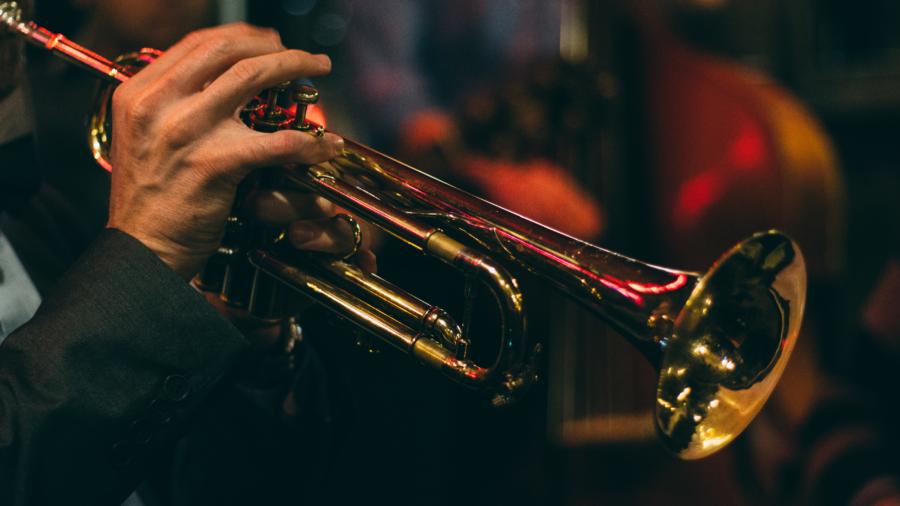 Enjoy the wide-ranging talents of Chicago's favorite jazz diva, Dee Alexander, during Black History Month Celebration of Jazz, a show packed with the jazz classics, swing hits, and nuanced ballads that define the genre. Dee is noted for her mercurial ability to inhabit each song and transform the lyrics with her singular style.
Thursday, Feb. 13
University of Chicago International House, 1414 E. 59th St.
The March: A Groundbreaking VR Exhibit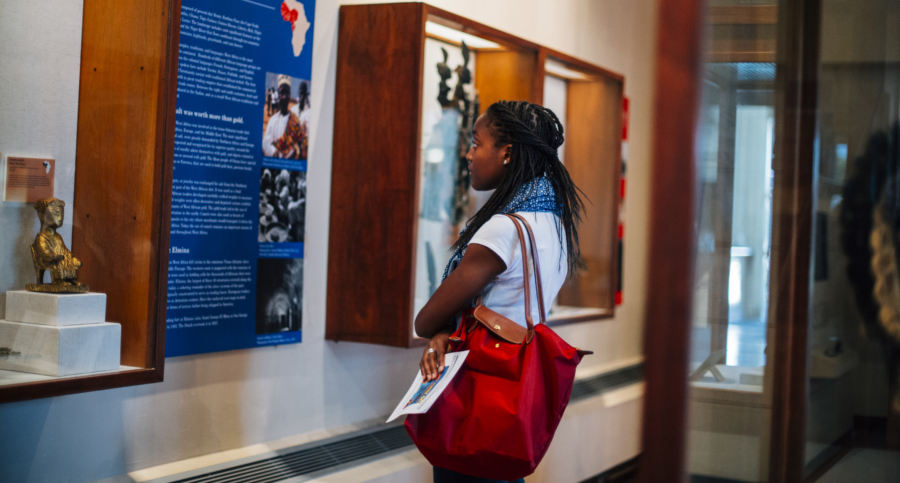 This groundbreaking, immersive exhibit recreates one of the most influential moments in U.S. history — the 1963 March on Washington led by Martin Luther King Jr. During The March: A Groundbreaking VR Exhibit, visitors can walk with the crowd of 250,000 people and witness Dr. King deliver his iconic "I Have a Dream Speech" in stunning virtual reality, which draws on first-hand accounts and stories of those who were there.
Opens Feb. 28
DuSable Museum of African American History, 740 E. 56th Place
The Second City's Black History Month Show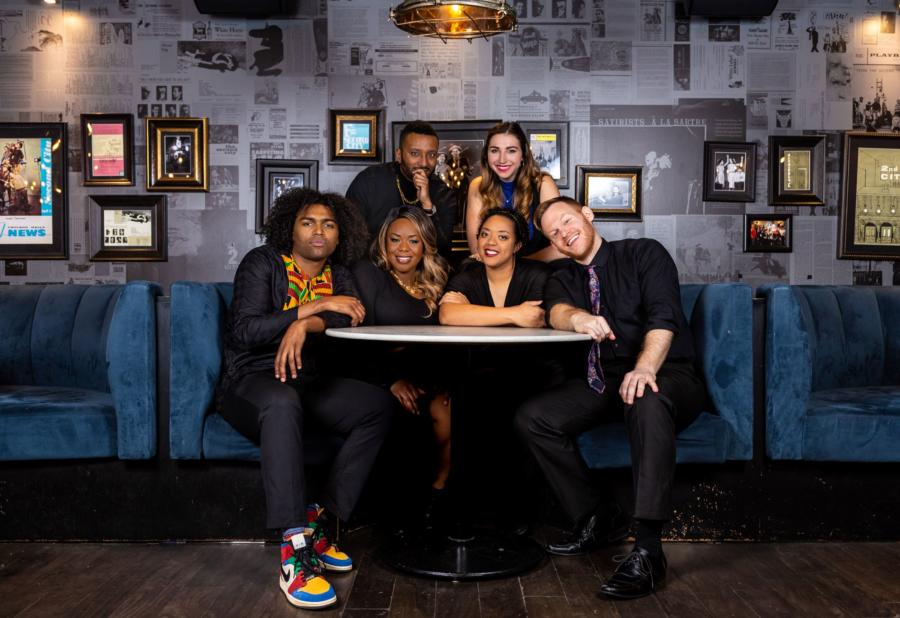 One of the world's most famous comedy companies is presenting their Black History Month Show this February. The show puts a contemporary spin on decades' worth of iconic sketches and songs created by some of the theater's most notable African American alumni, including Sam Richardson, Keegan-Michael Key, Amber Ruffin, Tim Meadows, Edgar Blackmon, and many more.
Select dates from Feb. 4 – March 11
The Second City's UP Comedy Club, 230 W. North Ave.
Adler After Dark: A Night in the Afrofuture 2.0
This popular 21+ series is back with Adler After Dark: A Night in the Afrofuture 2.0. This month's after-hours event is dedicated Afrofuturism, a cultural and artistic movement celebrating the black experience. Enjoy full access to the Adler Planetarium, unlimited sky shows, hands-on demos, an immersive theater experience, and a special panel of African American scientists.
Thursday, Feb. 20
Adler Planetarium, 1300 S. Lake Shore Drive
Black Heroes art exhibit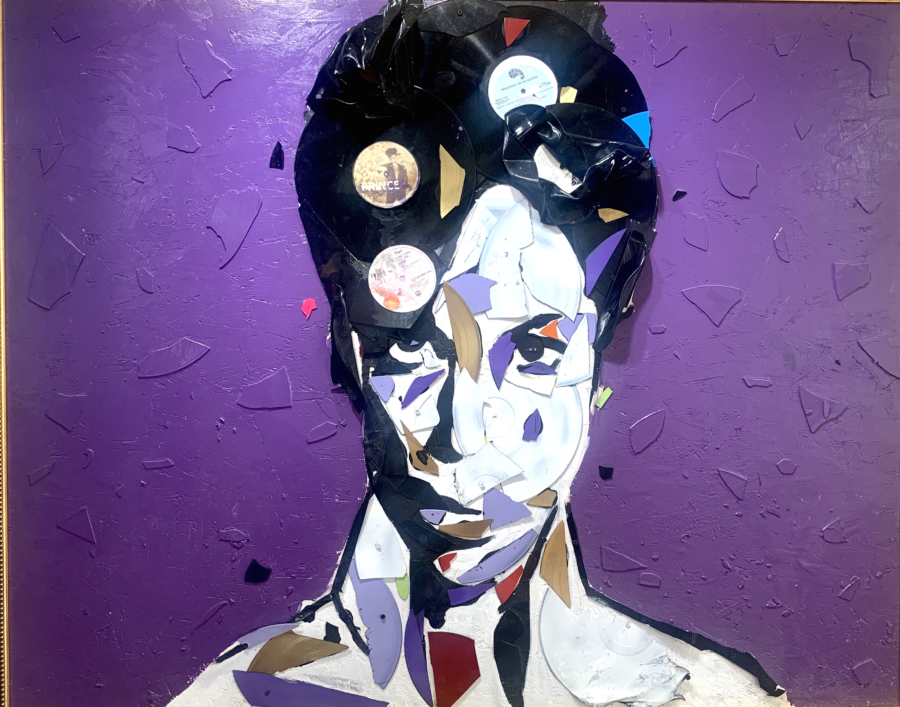 Don't miss Roger Carter's artistic tribute to the Black men that have helped shape him. Black Heroes, showcases paintings of everyday and famous men captured by the artist's singular blend of street art and contemporary abstract expressionism. The exhibit opening also commemorates Gallery Guichards's 15th year in the historic Bronzeville neighborhood.
Opens Feb. 21
Gallery Guichard, 436 E. 47th St.
Conjuring: Black Histories in Jewelry exhibit
The center's first-ever exhibit to explore jewelry related to Black diaspora, Conjuring: Black Histories in Jewelry includes a mix of handmade designs produced during the 20th century by Black designers from the U.S, the Caribbean, and Latin America. Curator Lamar R. Gayles Jr. provides an overview of Black jewelry as cultural heritage and as artistic expression.
Through Feb. 28
Southside Community Art Center, 3831 S. Michigan Ave.
Black History Month at American Writer's Museum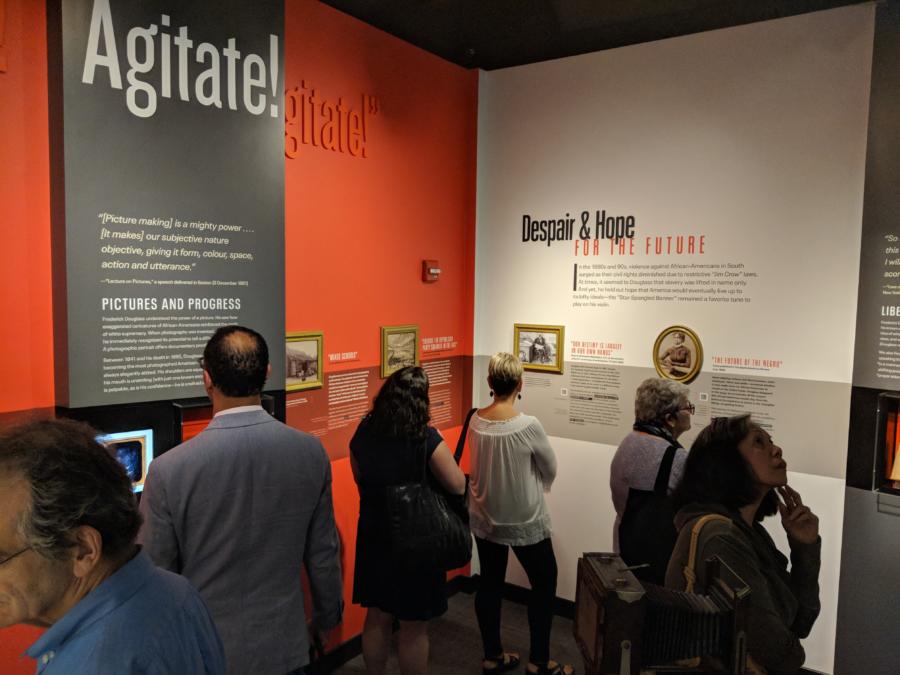 Celebrate Black authors throughout U.S. history with special events and tours at the American Writers Museum. Embark on a free tour of the Frederick Douglass: Agitator exhibit; join a kid-friendly storytime featuring Maya Angelou, Gwendolyn Brooks, and Langston Hughes; and attend talks, screenings, and discussions showcasing Black writers.
All month long
American Writers Museum, 180 Michigan Ave.
Middle Passage at Lifeline Theatre
A newly freed Illinois slave living in 1830 New Orleans stows away aboard an outbound rigger to evade debtors —  but his clever escape backfires as the clipper turns out to be a slave ship bound for Africa. Middle Passage challenges perceptions of American identity using a Black aesthetic, building on a tradition of African American storytelling.
Feb. 14 – 23
Lifeline Theatre, 6912 N. Glenwood Ave.
Black History Month symphony performance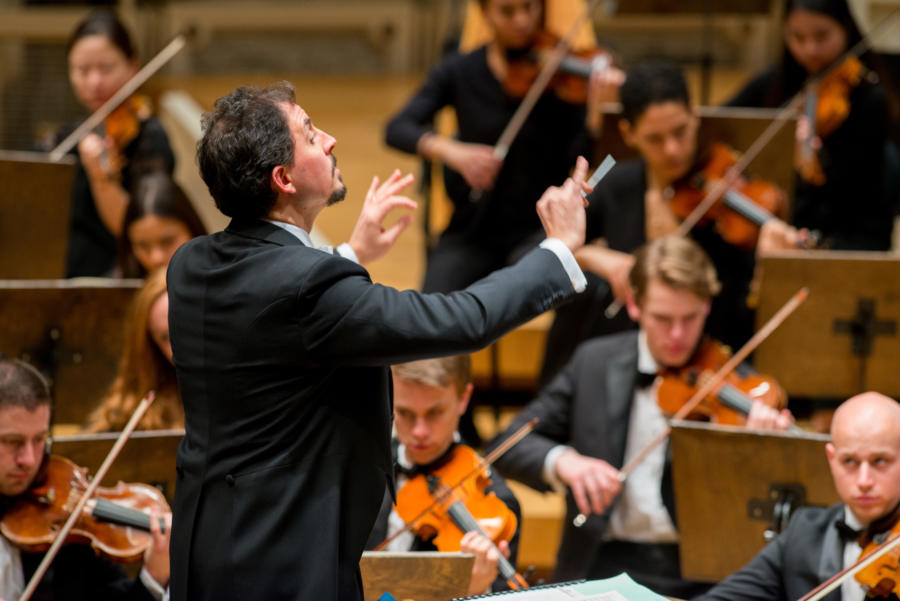 The dazzling impact of the first international Black superstar, Josephine Baker, will be celebrated during Annual Celebration of National Black History Month, a multidimensional performance by the Chicago Modern Orchestra Project, Tsukasa Taiko percussion ensemble, and members of the Association for the Advancement of Creative Musicians.
Saturday, Feb. 29
Symphony Center, 220 S. Michigan Ave.
Chicago Black Restaurant Week
For the fifth year, Chicago Black Restaurant Week will celebrate the city's black-owned eateries with a week's worth of incredible eats. This year's event will showcase more than 20 restaurants throughout the city, including Surf's Up South Shore, Windy City Ribs, Urban Grill, The Bureau Bar and Restaurant, and more.
Feb. 9 – 16
City wide
Unveiling Black Figures Film Series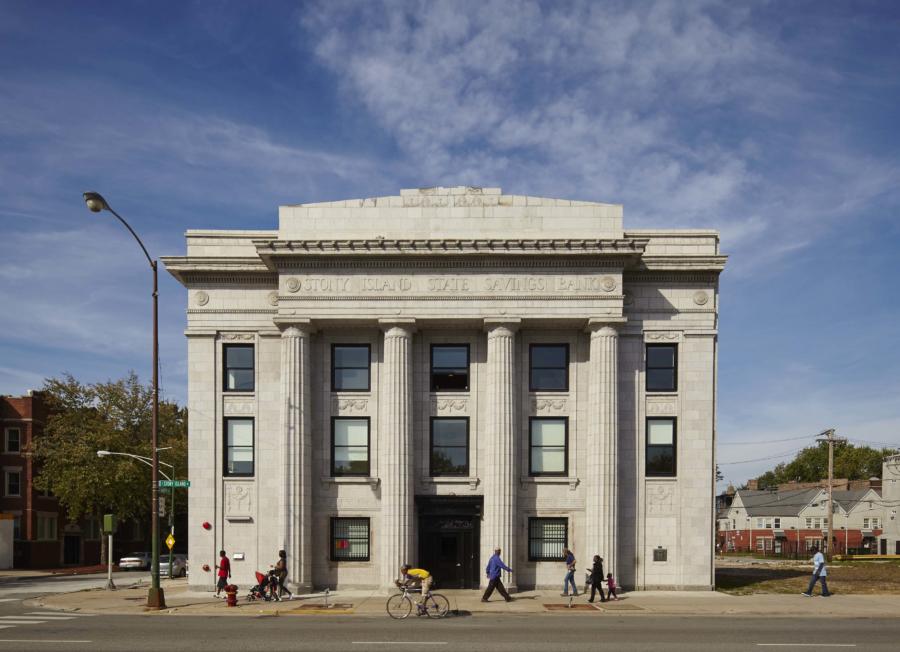 This film series, Unveiling Black Figures Film Series, will commemorate Black History Month with screenings of three movies that explore the concealed contributions of Black history-makers in STEM. Featured films include Hidden Figures, Something the Lord Made, and The Immortal Life of Henrietta Lacks. Each screening will be followed by a discussion hosted by Duane Powell.
Tip: Don't miss the Stony Island Arts Bank's other Black History Month programming, like IN THE WURKZ, a touring dance project based on the lives and dreams of dancers on the west and south sides of Chicago.
Feb. 9,  16, and 23
Stony Island Arts Bank, 6760 S. Stony Island Ave.
Film & discussion: The Six Triple Eight: No Mail, Low Morale
Join a screening of The Six Triple Eight: No Mail, Low Morale and a post-show discussion. The SixTripleEight was the only all-black female battalion to serve in Europe during WWII. They were never fully recognized – until now. Despite racism and sexism from leadership and troops, they served with honor and completed their mission — clearing over 17 million pieces of backlogged mail, allowing troops to stay in touch with their loved ones.
Thursday, Feb. 13
Illinois Holocaust Museum & Education Center, 9603 Woods Drive, Skokie
Black Women, Black History: A Children's Black History Month Celebration
Educational. Empowering, Entertaining. Bring the whole family to Black Women, Black History: A Children's Black History Month Celebration, an afternoon show of children's songs about women of color who have changed the world.
Sunday, Feb. 23
The Promontory, 5311 S. Lake Park Ave. W.